I love a good marinade! We have a few go-to recipes in our house that we use over and over and over! I normally prepare my marinades before we go to bed and let the magic happen over night and through the next day until it's time for dinner. Today I'm sharing our favorite marinades! Sorry in advance for the raw meat photos…
Easy Pork Tenderloin Marinade with Pan Sauce
This is my favorite pork marinade and has been a huge hit in our house for years. We make this one all the time!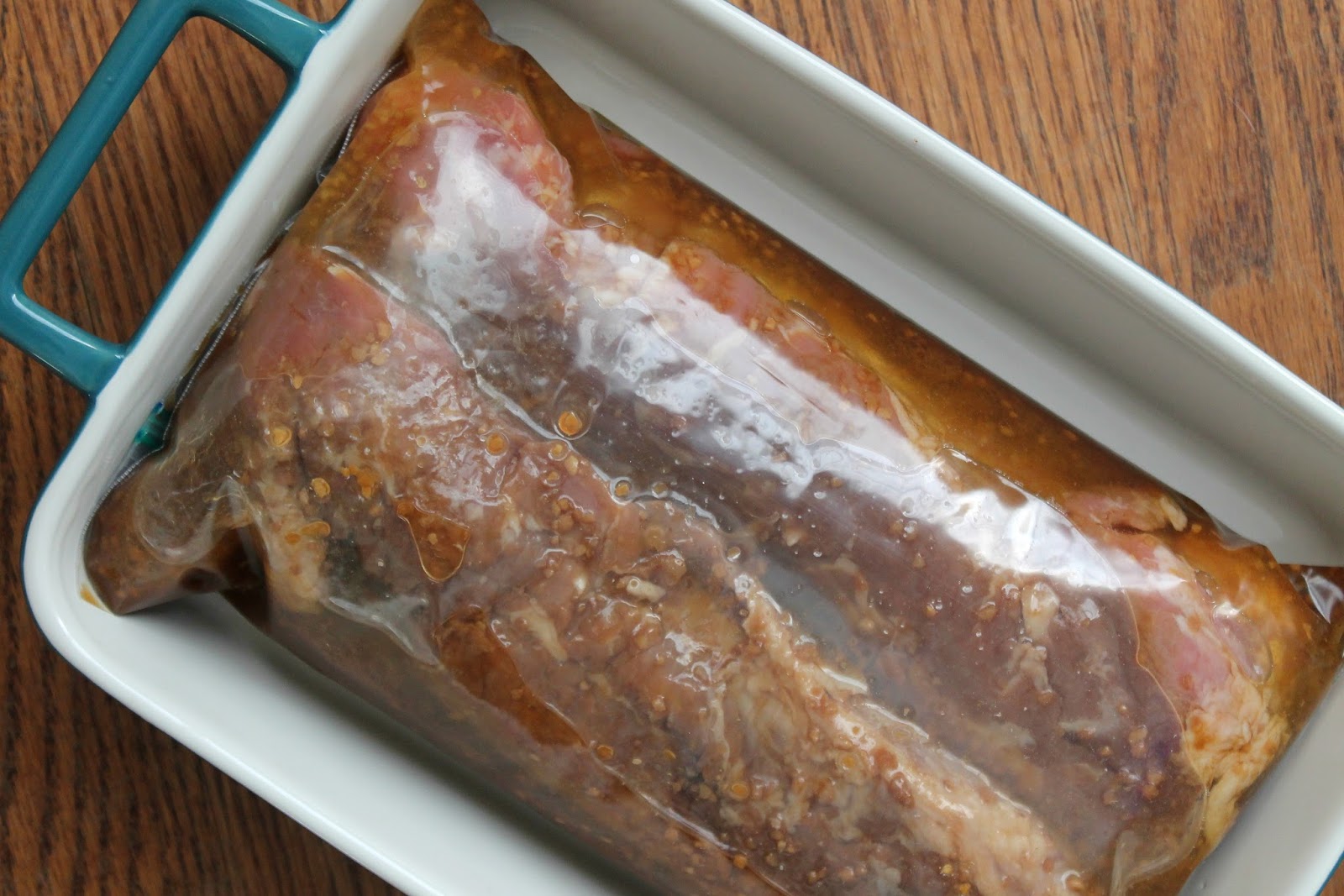 Favorite Grilled Chicken Marinade
One evening a few summers ago my friend Lisa hosted us for dinner and served the best grilled chicken ever. She shared her secret — a delicious chicken marinade, and we've been making it ever since!
Pork Tenderloin with Peach Salsa
This recipe — oh my gosh. It's an amazingly easy recipe to make for guests that is sure to be a hit. This is my favorite pork tenderloin recipe during the spring and summer. It's so so good!
Two Ingredient Chicken Marinade
Doesn't get easier than two ingredients, right? This is our friend Wyn's recipe. He used chicken wings when we were over for dinner. We've used this a lot for chicken breasts too!
Recipe: Mix equal parts teriyaki sauce & Italian dressing. In a Ziploc bag, add marinade and chicken. Marinate for several hours (or overnight). Grill your chicken!