Last weekend we hosted a few of Caroline's friends over for a sleepover party. It was absolutely amazing and hassle-free, thanks to Sleepover Dreams, a new sleepover party business in Charlotte. When the company's founder, Kally, reached out to see if Caroline would be interested in a party, we immediately said YES and selected the bubbles themed party package for our little mermaids! The party was a blast!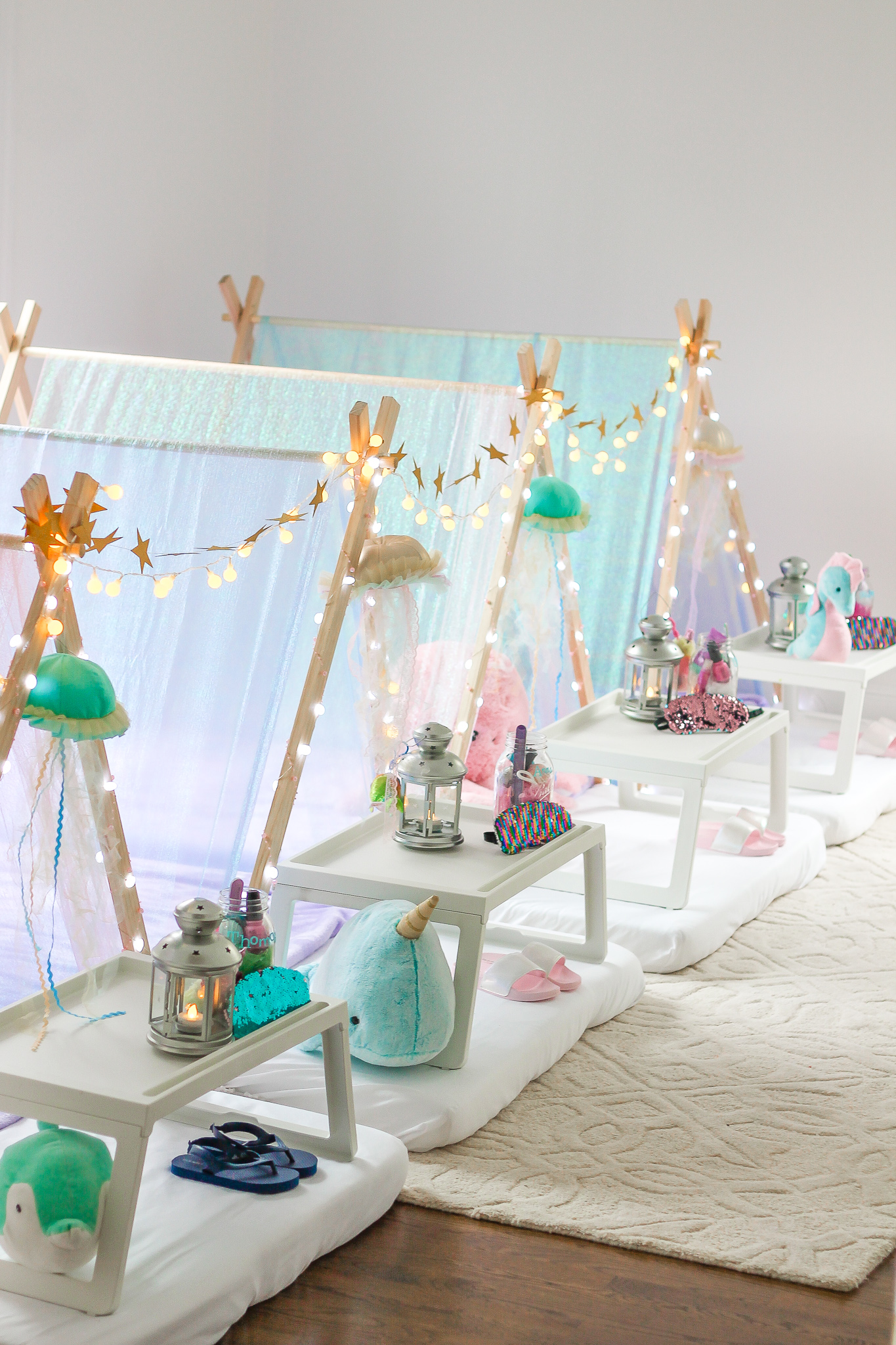 And the best part? Sleepover Dreams brought all of the under the sea magic to our home, taking all of the set up and clean up off my plate! The afternoon of the party, Kally and her team came over and completely transformed our space into under the sea themed teepee slumber stations. Each perfectly decorated station included a comfy twin mattress with sheets, blanket, a tray table, lantern, fairy lights, and a few themed decorations. Additionally, Kally surprised the kiddos with spa kits which included nail polish, a face mask, flip-flops and a few other goodies!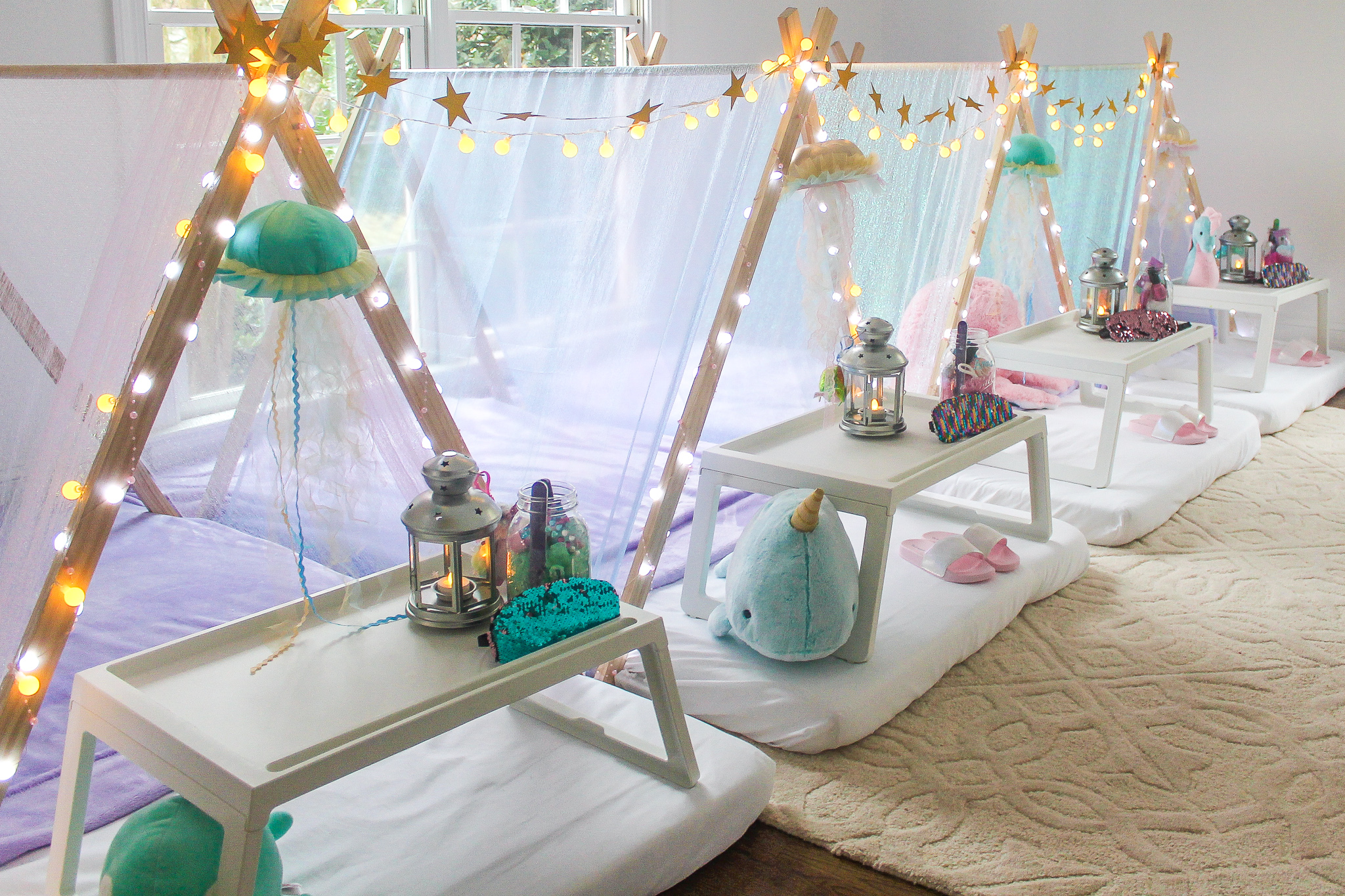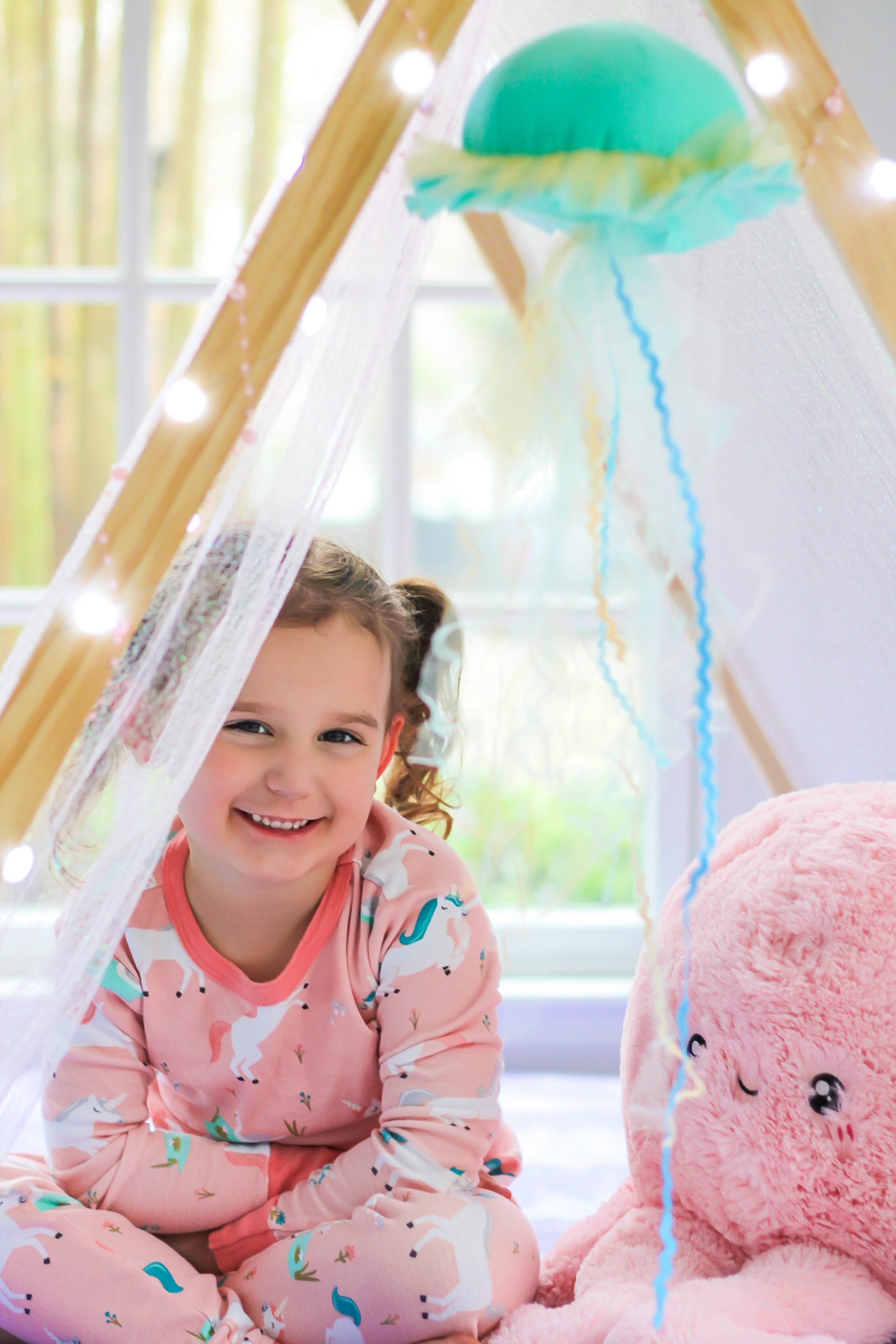 Caroline invited her girlfriends Anna and Ridley to her party and seeing their faces light up as they discovered their sleep station was absolutely magical. Thomas joined in on the party too with his own tent which we thought he wouldn't make it through the night in, but he surprised us all when we was the first to pass out (and slept through the night) in his dreamy little tent.
We kept dinner simple with everyone's favorite — Chick-fil-A! And for dessert the kiddos made their own ice cream sundae. Huge hit!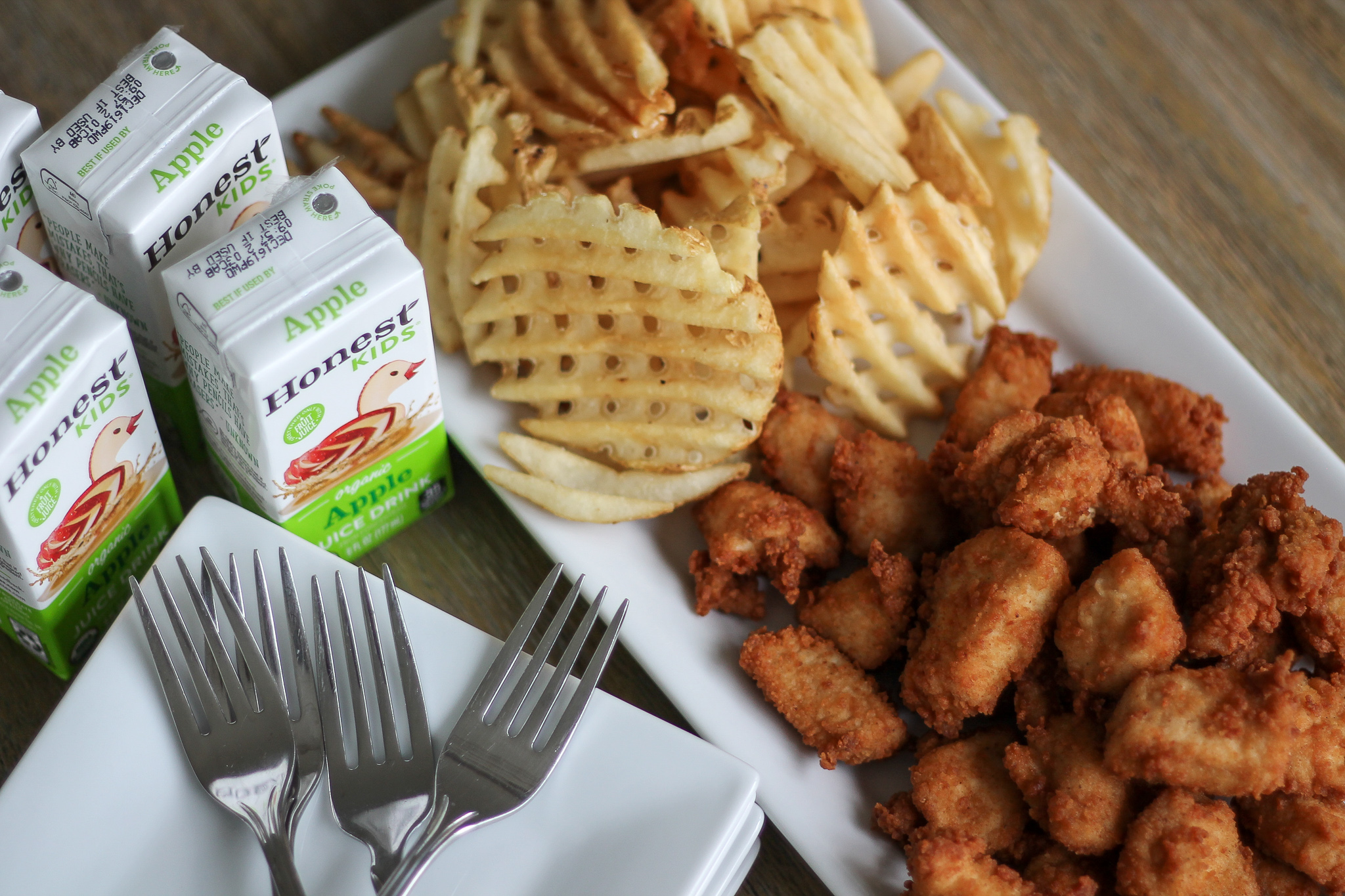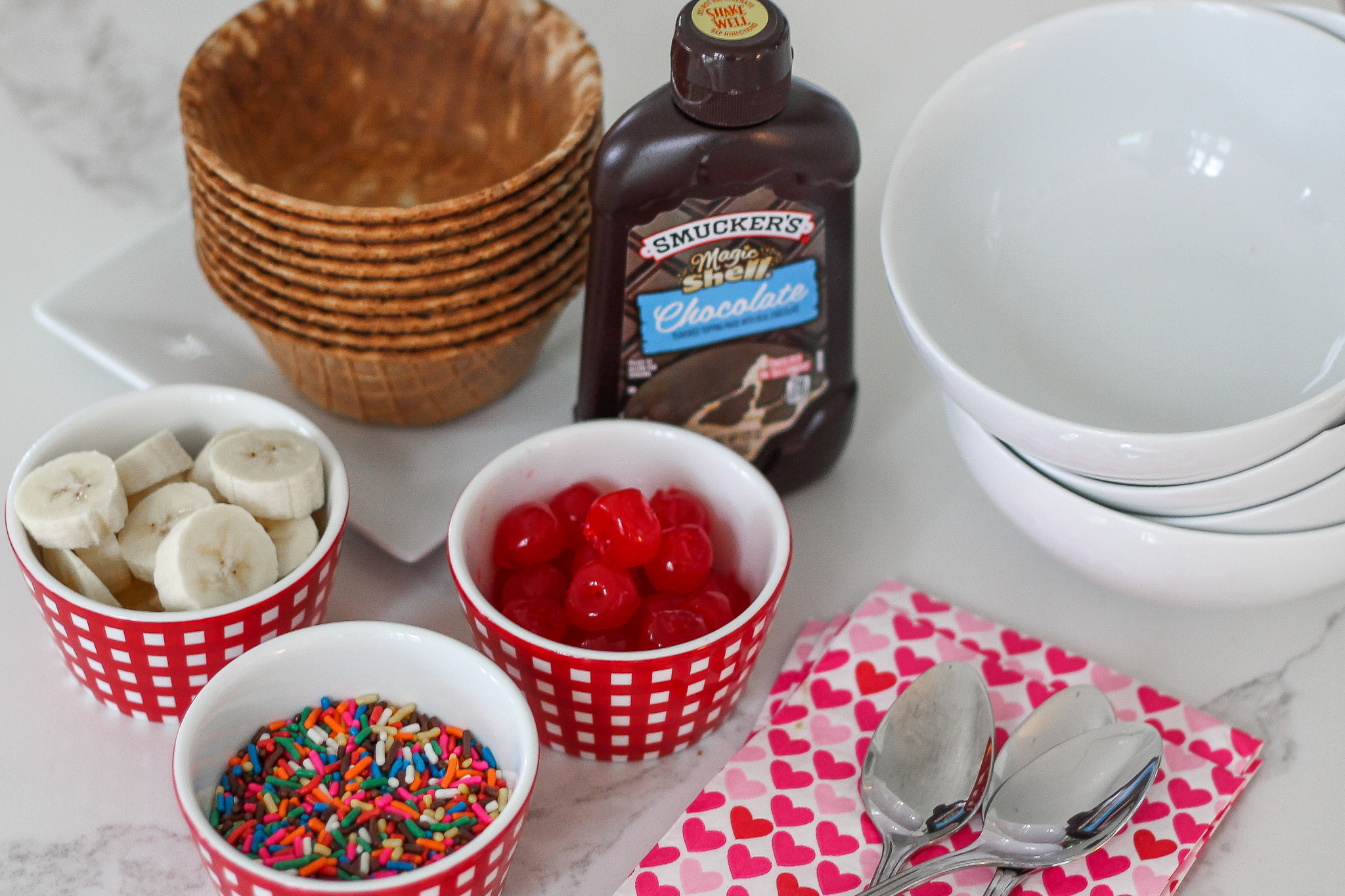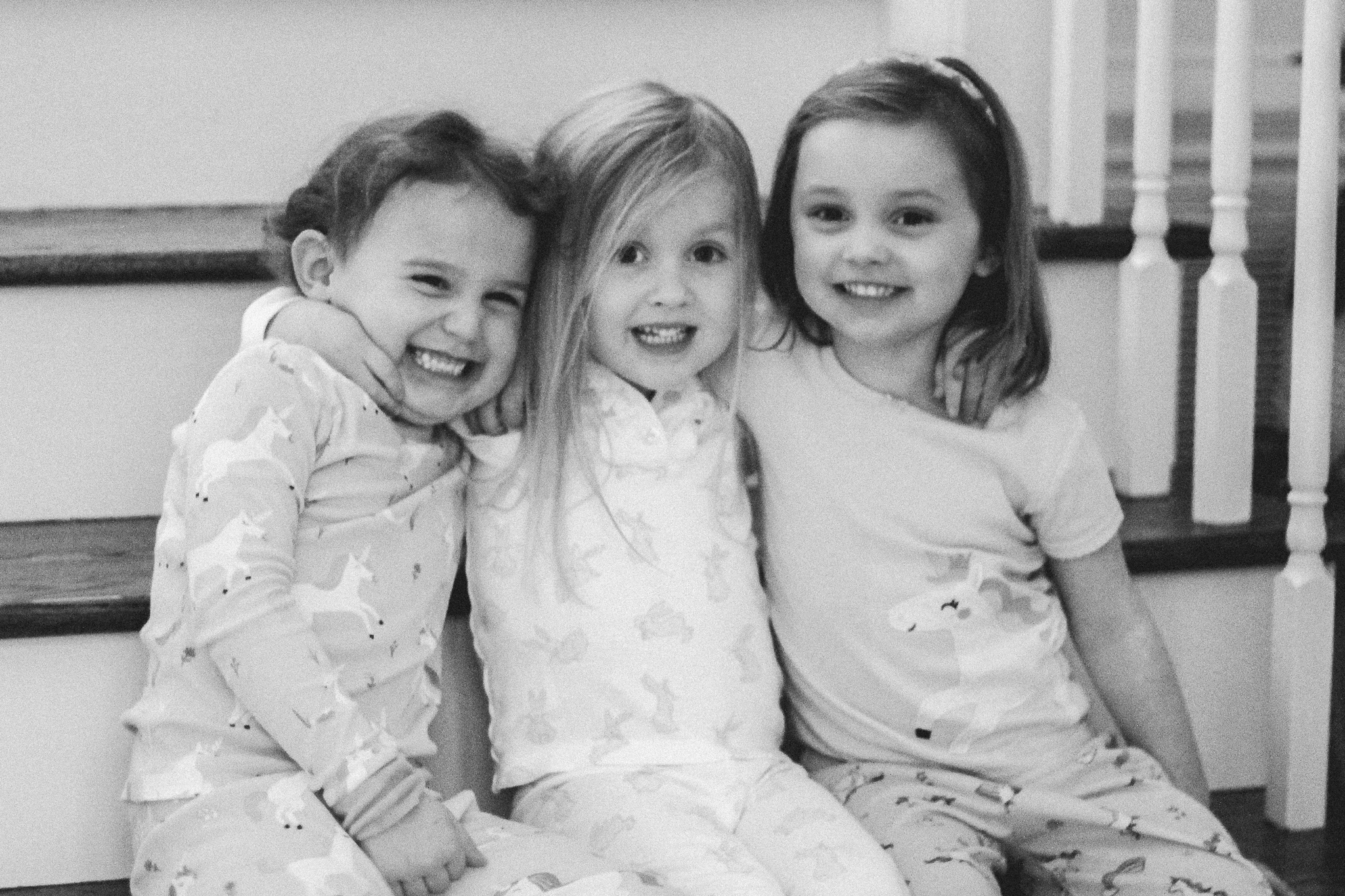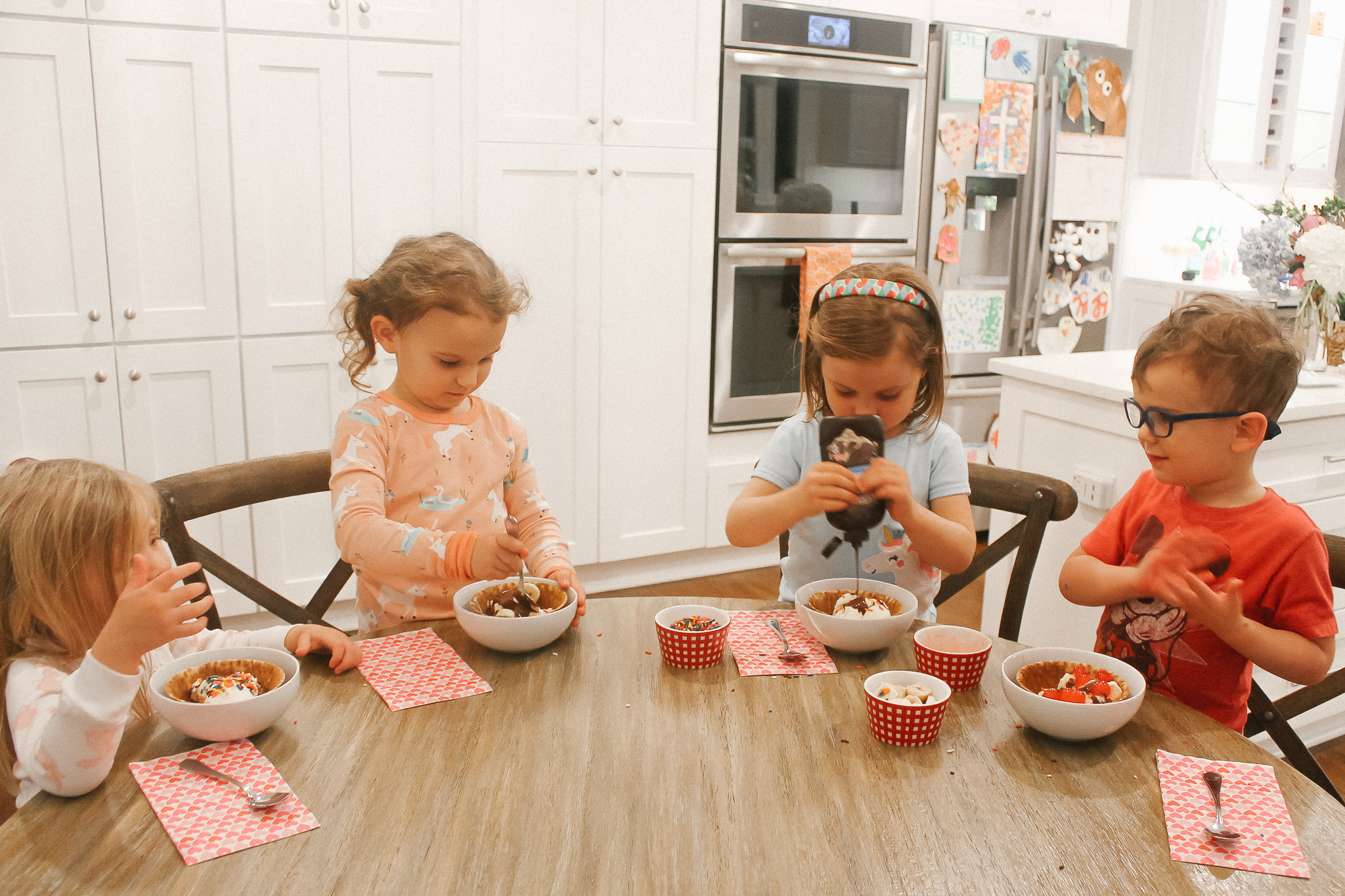 We ended the night watching Little Mermaid while I painted 30 little fingernails.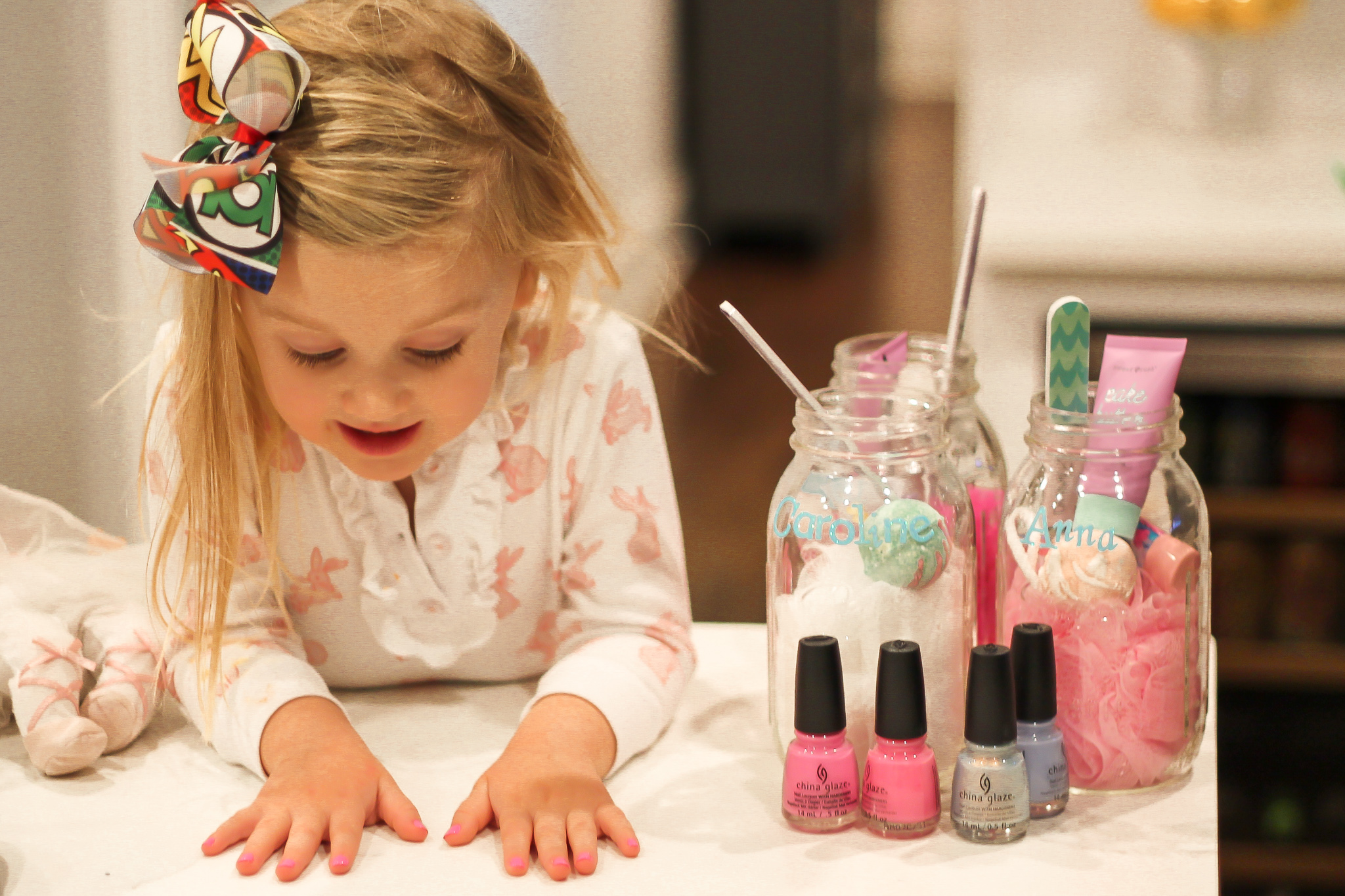 All 4 littles were passed out by 10 pm in their tents and slept hard through the night, waking up at 6:30 am (thanks, daylight savings time) and ready for Mr. Matt's famous pancakes. It was a fantastic and memorable party!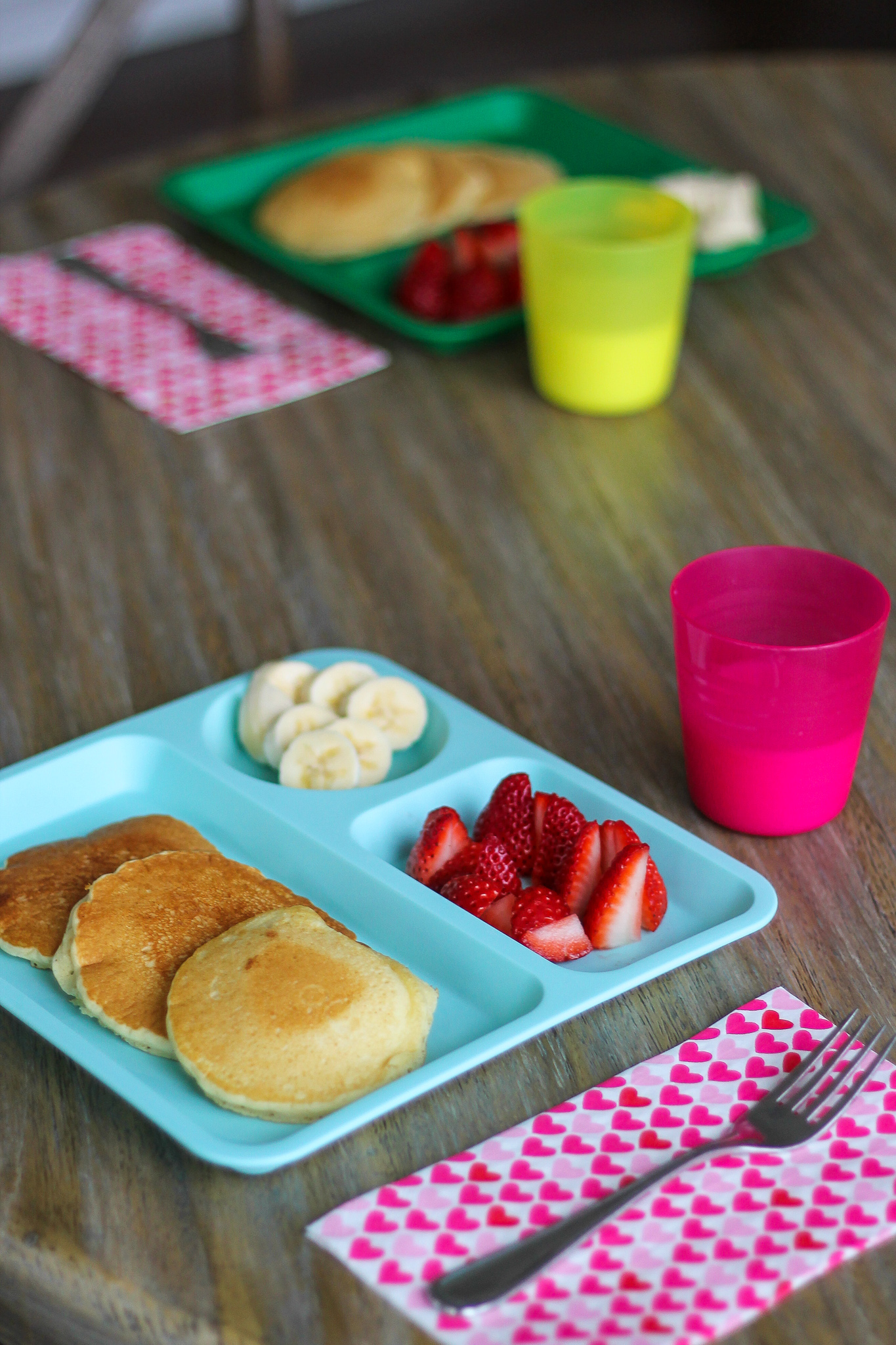 A huge thank you to Sleepover Dreams for a magical slumber party experience!
If you are interested in hosting a sleepover party, Sleepover Dreams has generously offered Carolina Charm readers 30% off your party with promo code "Carolina Charm". Code expires on April 12.