I AM SO EXCITED to round up all my most favorite items from 2020!!! These are all items I use daily or at least often.
— Home Products —

— Beauty —

–Health & Self Care–
Spa Bath Pillow: Matt got me this for Mother's Day and it.is.amazing. It's super plush, has strong suction cups so it doesn't slide around and features airmesh technology with 3D ventilation so it dries fast and doesn't get hot or soggy! I highly recommend including the BEST bath bomb to go with it.
Neck & Shoulder Heating Pad: Because Matt and I are constantly injuring ourselves.
Silicone Loofahs: Our entire family loves these!!! They are the best! We gifted these at Christmas to lots of family members too!
Vital Protein Collagen Sleep Shots: We love these so much that we subscribe to the monthly 12 pack!! They really do help us unwind on days that we're particularly stressed, worked too late or drank too much caffeine.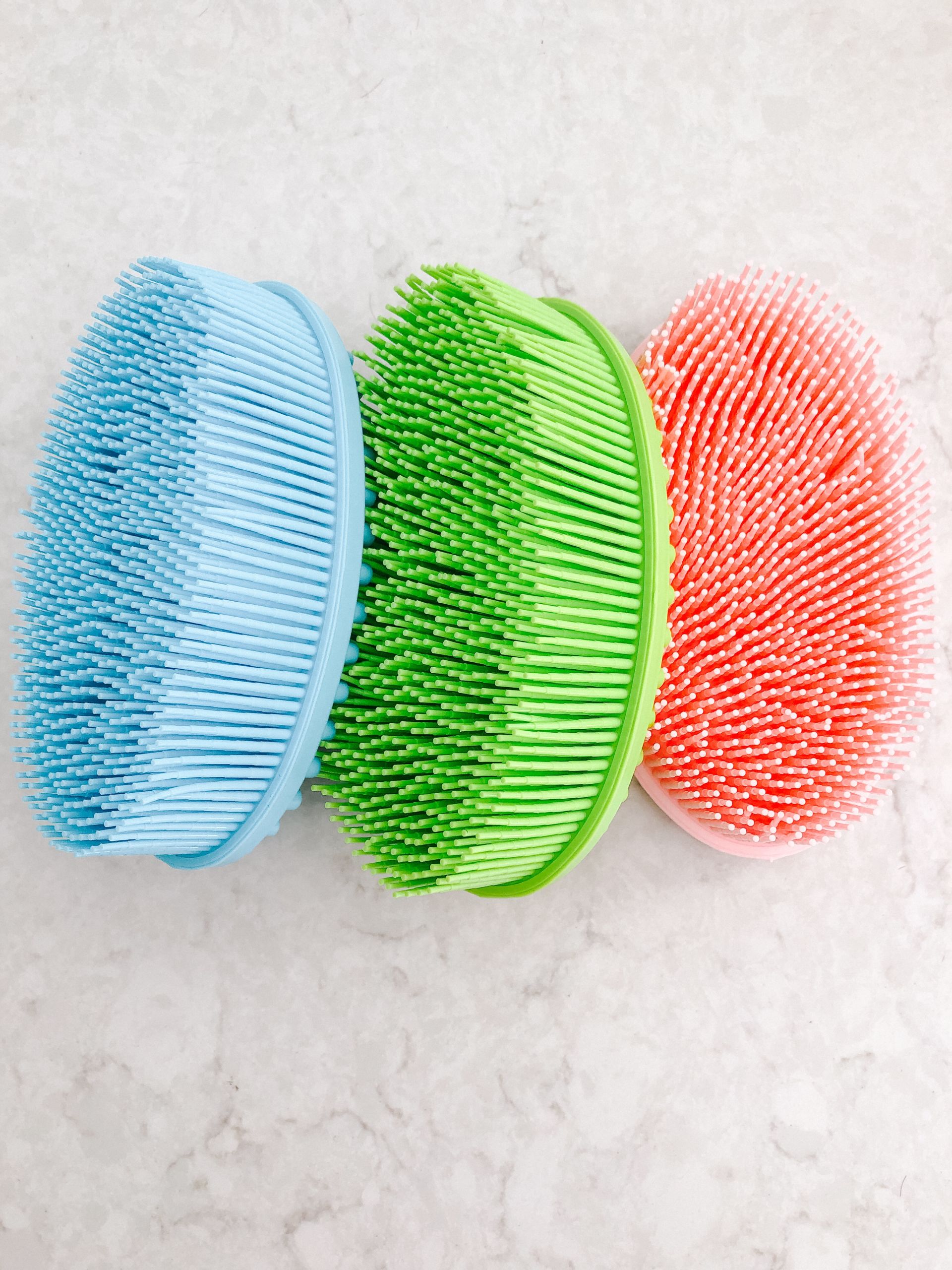 — Apparel —
Sweaters: I purchased another color in both of my favorite sweaters from last year. I got another oversized chunky pullover in mint (my #2 sweater ever) and it is gorgeous! And I got my all time favorite knit sweater in deep green!! I also have TWO colors in this cute balloon sleeve sweater that can be dressed up for date night or work. Matt really likes this sweater too.
Triangle Top Bikini: I have to admit it is my absolute favorite swim suit this summer. Every time I wear it I get compliments on it. It runs TTS.
4 pack Seamless Bras: These are SO comfortable, come in several color options and are a great price! I love these so much that I could sleep in them!!
High-Waisted 7/8 Leggings with Pockets: These are my absolute favorite leggings for working out. I have several pairs and colors (my camo print gets SO many compliments). The quality is amazing and…they have great pockets!!!
Mock Neck Pullover Top: This top is SO versatile. I like to wear it with jeans or tucked into a skirt for work. The ribbed material is lightweight (but not too thin) and is super comfortable! It comes in a ton of colors too. I'm wearing an XS in turquoise.
Wire-free, Lightly Lined Bra: So comfortable and was a reader fave in 2020 too!
Plaid Midi Dress: The quality of the material is excellent and I love that it's a little fitted with some flare — very flattering. It comes in 9 colors (I also have it in yellow)! Wearing size XS.
Long Sleeve Body Suit: I love this for skirts! The quality is terrific and I have it in two colors!
Skinny Jeans: I have a couple pairs of Amazon jeans and love this pair in the light stone wash color! I am wearing them in 24 short and they fit perfectly and run stretchy! These jeans have almost 1400 reviews — they really are amazing.
— Matt's Faves —
Floafers: I got these for Matt last summer and I swear he would sleep in them if I let him. These waterproof driver shoes are SO comfortable, come in several colors and look super sharp. Matt got SO, SO, SO many compliments on these shoes all summer long. He's obsessed with them.
UGG Slippers: I got these for Matt earlier this year and he LOVES them. They are wool lined and so cozy!
Portable Bluetooth Speaker: The portable speaker that is Matt's absolute favorite skyrocketed in price, so I found a new one for the gift guide with 14.5K+ reviews! We take ours everywhere — Matt take it golfing, we bring it camping, to the beach, hang it outside, etc.
— Kids Faves —
Kids Lightweight Puffer Jacket: I love this cute jacket on Caroline! It comes in 10+ colors.
Glow In The Dark Stars: We are using these as part of our reward system for getting homework done each night. I also love this set for kids birthday gifts.
Rubber Rain Boots: Both kids have outgrown theirs and I'm hoping we get some snow this winter so I scooped up shark boots for Thomas and the cutest bow boots for Caroline. Both pairs are a great price!
Pie Face Game: Our kids beg to play this game ALL THE TIME!
Rainbow Loom: Caroline is absolutely obsessed with making rainbow loom bracelets right now and she is REALLY good at them! Matt and I have quite the collection!
Popcorn Boxes for family movie night!
Everyone 3-in-1 Kids Soap: We loved the tropical coconut twist scent and ordered the orange scent to try next. It just arrived earlier this week and it is amazing. The soap is paraben-free and made with pure essential oils. Highly recommend!
VAENAIT BABY Pajamas: These pajamas are super popular right now. We purchased a few short sleeve pairs for spring and summer and they are the softest and stretchiest pajamas we own. In fact, they are Thomas's favorite pajamas and the ones he reaches for when he sees them in his drawer. The fabric is silky, stretchy and lightweight. They run super small and very fitted, so size up at least 1-2 sizes. They come in a rainbow of colors too.
Burt's Bees Pajamas: This line always carries my favorite prints — especially for the holidays! These 100% organic cotton pajamas are soft, stretchy and have more than 3,100 five star reviews. They really are amazing and have even received a "snuggliest and softest" award. If you like fitted pajamas, order them in your regular size. I always size up so we can use them longer.
Hedbandz: This game is seriously SO MUCH FUN. The kids have gotten really good at asking the right questions and we laugh the entire time. This is definitely a family game to add to your collection! It also makes for a really great birthday gift for little kids.
— Shoes & Accessories —
No-Show Socks: These are hands down the best no show socks ever. Matt and I fight over the last few pairs when we're overdue on laundry!
Backpack: I have used this backpack SO much, especially on the weekends when we're out and about as a family. It's perfect for hauling snacks, all of our "restaurant toys" and lots more. It also has two side pockets (perfect for your phone) and a front zipper pocket (perfect for your keys). I have it in the grey elephant skin pattern.
goodr sunglasses: The absolute best sunglasses that look good on everyone. They don't slip off my face, don't fog up, don't bounce — they are perfect. And they are polarized. And pink. I raved about them in this post!
Diamond Studs: I wear these almost every day. I originally bought them to see if I was responsible enough to ask for a pair of real diamond earrings…and two months later I lost one stud and had to buy another pair! These are gorgeous and are offered in .9 – 4 carats.
Leather Tote Bag: Amazing price and comes in 9 colors! No way this stay on Amazon for long…
Side Zip Block Bootie: Love these for when I don't want to wear super tall booties. They are comfortable and really beautiful. Also, they are from The Drop (Amazon brand) and go in and out of stock often.
Indoor/Outdoor Slippers: I am so obsessed with these (and apparently so are 15,000+ other Amazon shoppers)!! They are so cozy and have held up super well with lots of daily use and I've washed them several times in the washer and they come out just as fluffy as when they arrived. They are a great price and come in several colors!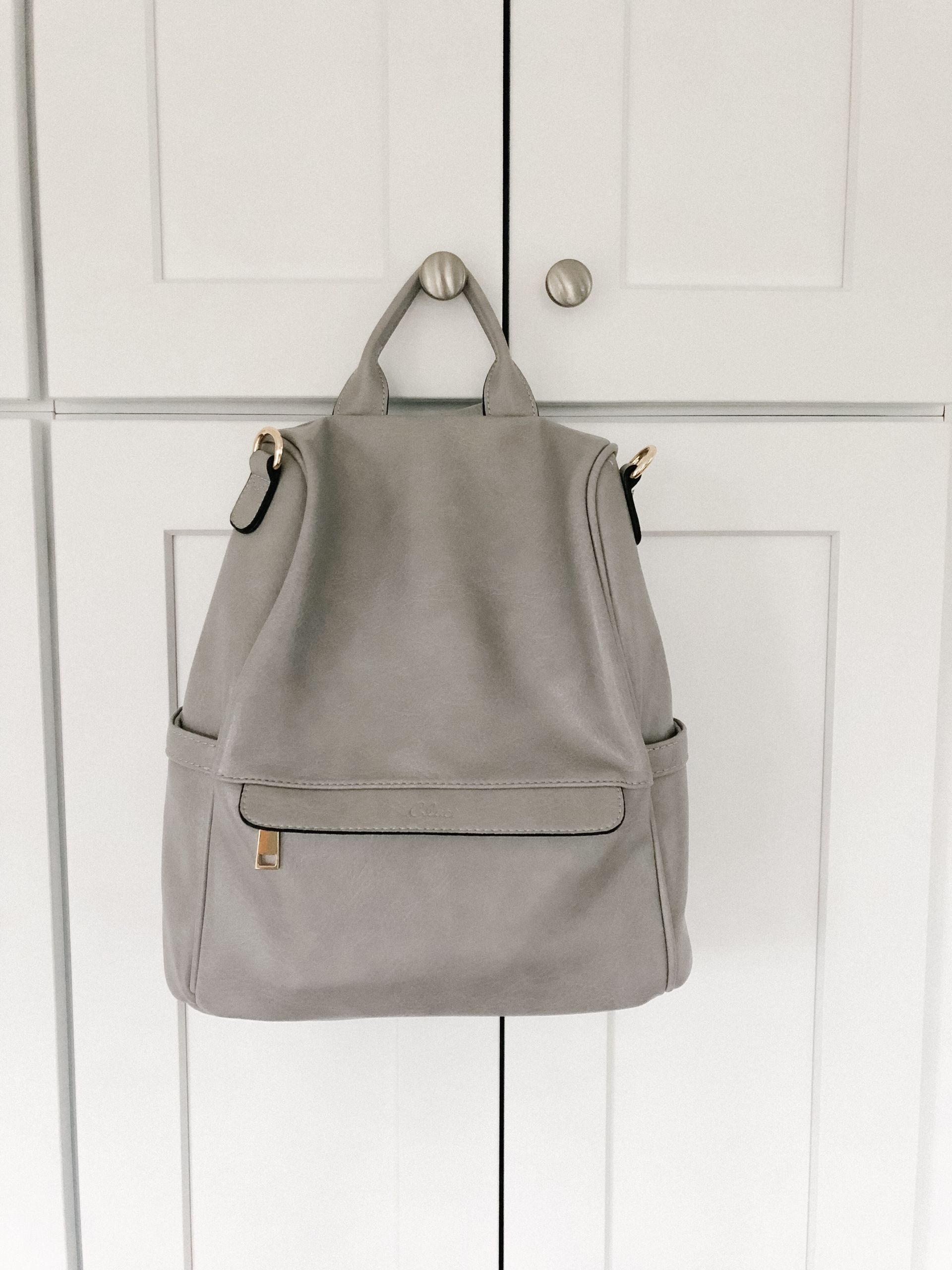 Find all my previous Amazon posts HERE.