For our New Year's Day good luck meal I roasted the most delicious (and whole30 compliant) pork tenderloin. It was so good the kids went back for seconds! If you've got a pork tenderloin in the freezer and are looking for a recipe for it, I highly recommend this one!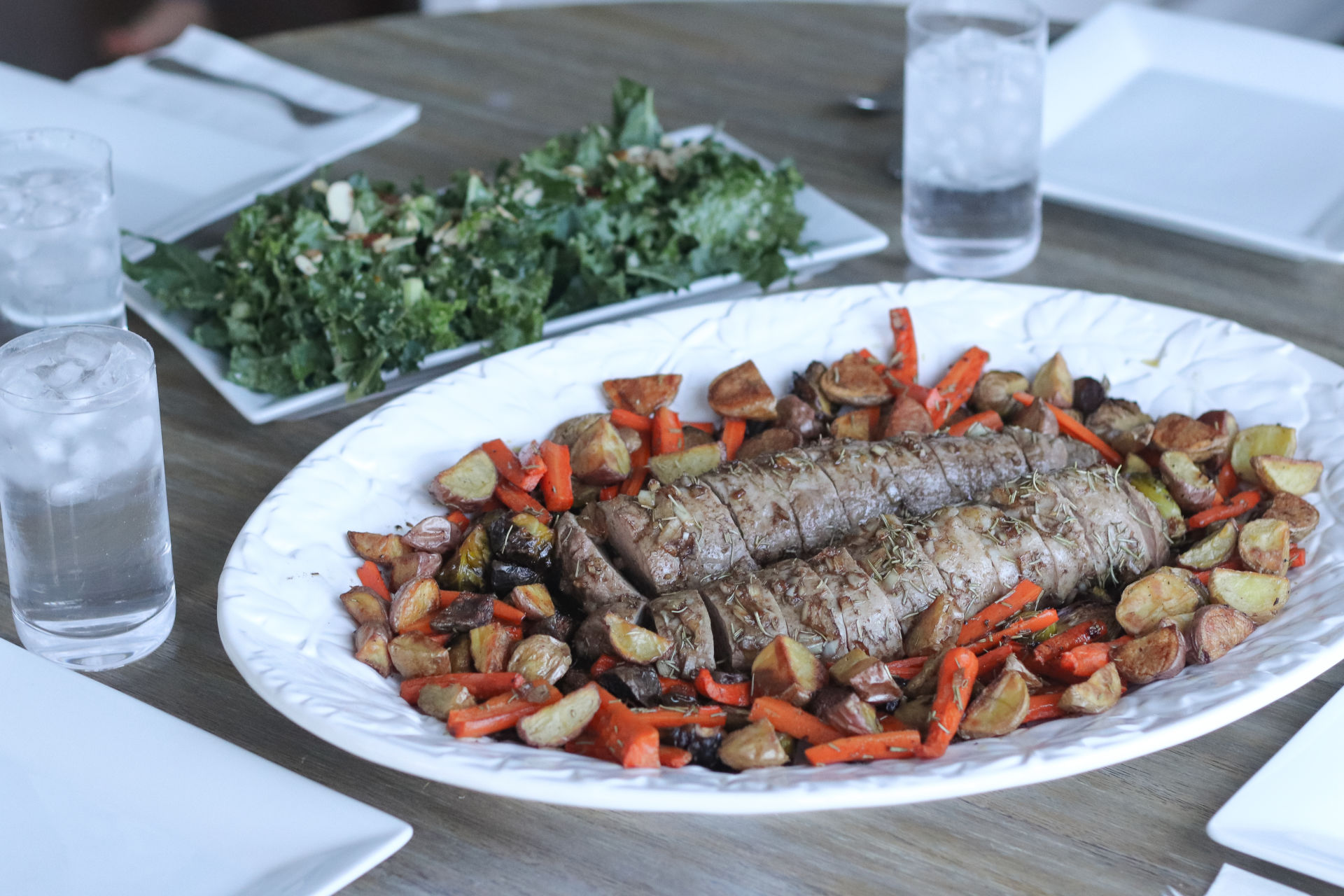 Roasted Pork Tenderloin (W30L)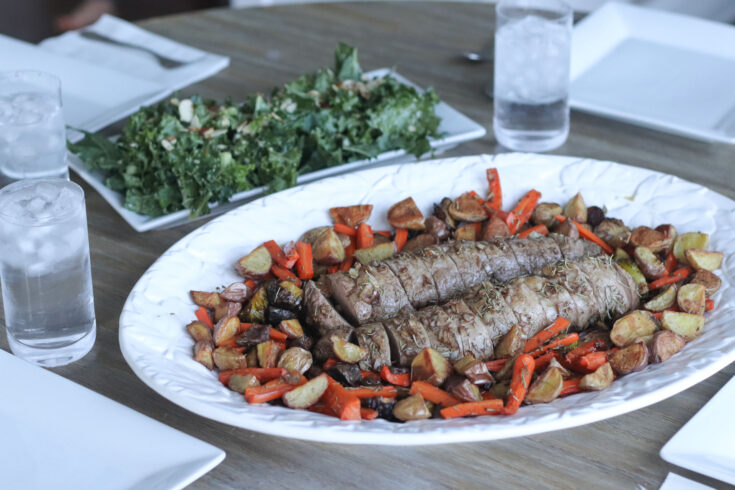 Adapted from Chew Out Loud for Whole30 Light compliance.
Ingredients
2 lbs boneless pork tenderloin
1/2 cup extra virgin olive oil
6 tbsp coconut aminos (or balsamic vinegar if not doing W30)
2 tbsp pure honey
1 tbsp garlic, minced
1/2 cup sweet onion, finely diced
1/4 cup fresh rosemary leaves, minced
2 tsp salt
1/2 tsp freshly ground black pepper
2 lbs baby potatoes, cut into bite size pieces
1 lb baby carrots
Instructions
In a large bowl or salad dressing shaker, whisk or shake together olive oil, coconut aminos, honey, garlic, onion, rosemary, salt & pepper. Divide marinade by reserving 1/3 cup in a separate bowl. Pour remaining marinade in a large Ziploc bag or Tupperware container and add pork tenderloin. Marinade for several hours (or overnight for best flavor).
Preheat oven to 350 degrees. Place the pork tenderloin on a baking dish but DO NOT discard the marinade. Toss the potatoes and carrots in the leftover marinade then place the veggies evenly around the pork tenderloin.
Drizzle the pork tenderloin and veggies with reserved 1/3 cup marinade.
Roast in oven for 45-50 minutes or until pork reaches internal temperature of 145F. f pork is done before veggies, carefully use tongs to transfer pork to a platter and keep warm at room temp for at least 5 to 10 minutes – do not slice or cut into it (pork's temp will continue to rise during resting at room temp.) If potatoes/carrots need to cook longer, bump up the oven temp to 425F and continue roasting veggies until nicely browned and tender – check often for doneness.
Once ready to serve, slice pork and drizzle with any pan sauces that remain. Serve with potatoes and carrots.
Here's to hoping our pork meal (which symbolizes "progress") brings us lots of good luck in 2021!