Even though we were disappointed that we couldn't spend Christmas with family this year, we had a truly magical Christmas at home. Here are the highlights and my favorite photos…
Christmas Eve
It's official, I think Christmas Eve may be my favorite holiday ever. It's actually so much more fun than Christmas Day for me. The expectations are lower, the day isn't focused on gifts and the anticipation for the morning is exciting. This was my favorite Christmas Eve yet because the kids are at the most fun age ever. Here were the highlights…
We were out way past bedtime the evening before Christmas Eve looking at Christmas lights at the Speedway (note for next year: buy the speed pass), so the kids actually slept in until 6:55 am!!! It was truly a Christmas Eve gift!
For breakfast I baked our overnight french toast with extra whipped cream and sprinkles, and served it with chocolate covered fruit my mom sent us as a sweet surprise!
After breakfast we assembled and delivered 40 bags (in the rain) to the homeless in Charlotte's Tent City. It was truly an incredible experience to share with the kids.
We drank Christmas mules all afternoon and for lunch the kids demolished a ginormous Christmas tree shaped snack board while we watched Christmas movies.
We attended church from our living room! We lit candles (we received from church) as part of the service…and then Thomas blew out Caroline's candle and…it went downhill from there…
I surprised the kids with their melting snowman hot cocoa bombs that I literally drove ALL OVER Charlotte looking for. And while they were cool to watch melt and explode with marshmallows, they did not like the drink ("not chocolate-y enough"). Reader recommendation for next year: save the melting snowmen for my coffee…and add Bailey's.
We had our favorite ziti, rosemary focaccia and kale salad from Pasta & Provisions for dinner! And for dessert we ate Jesus's birthday cake!
We sprinkled Magic Reindeer Food across the yard and set out milk and extra delicious cookies (c/o Tiff's Treats)!!
Thankfully, Santa had assembled all of the bikes and wrapped all of the gifts over the previous days so it was an easy set-up once the kids were asleep. Matt also stamped some footprints across the living room and we caught Santa on our Ring doorbell camera (which the kids absolutely flipped out over).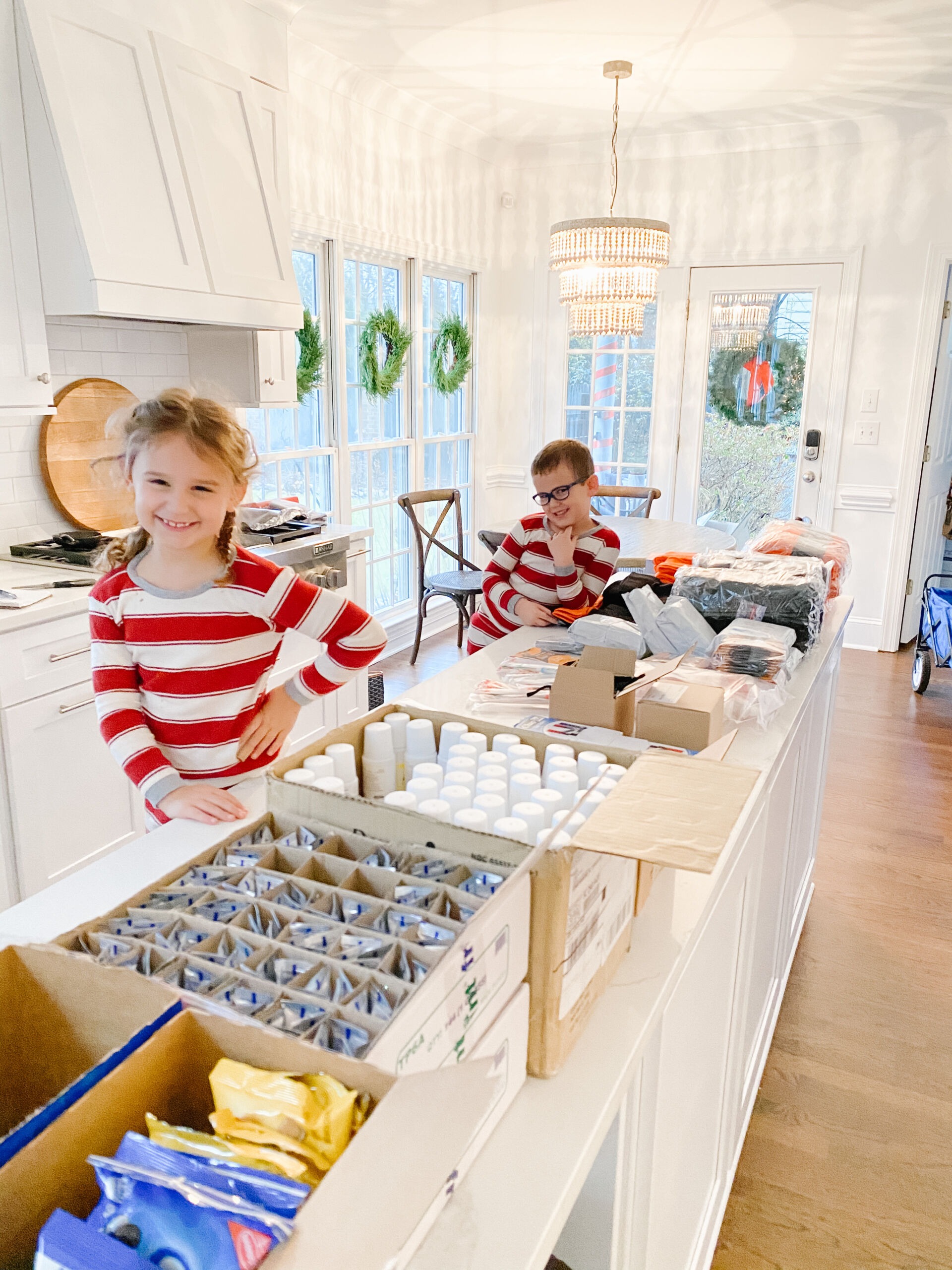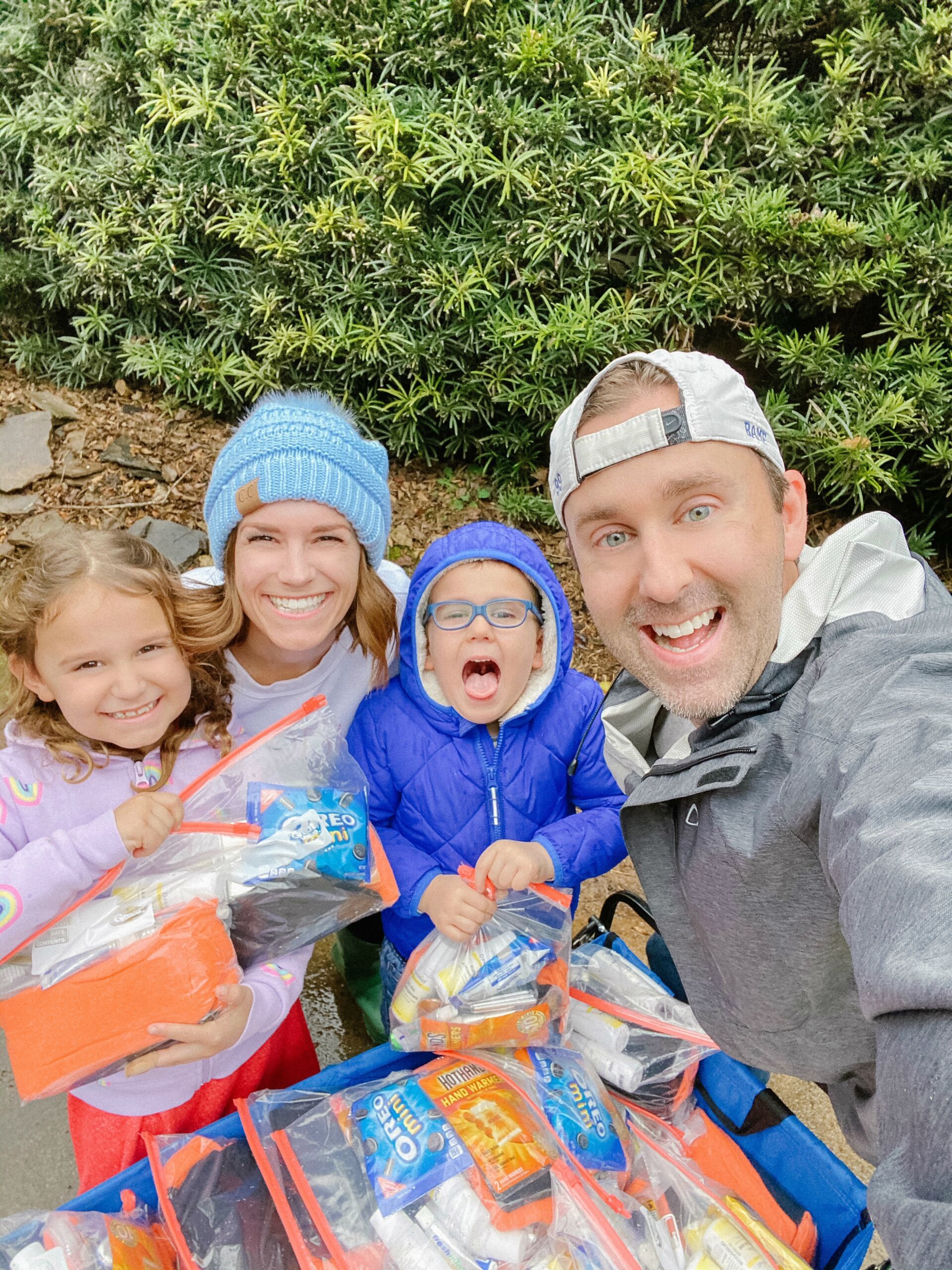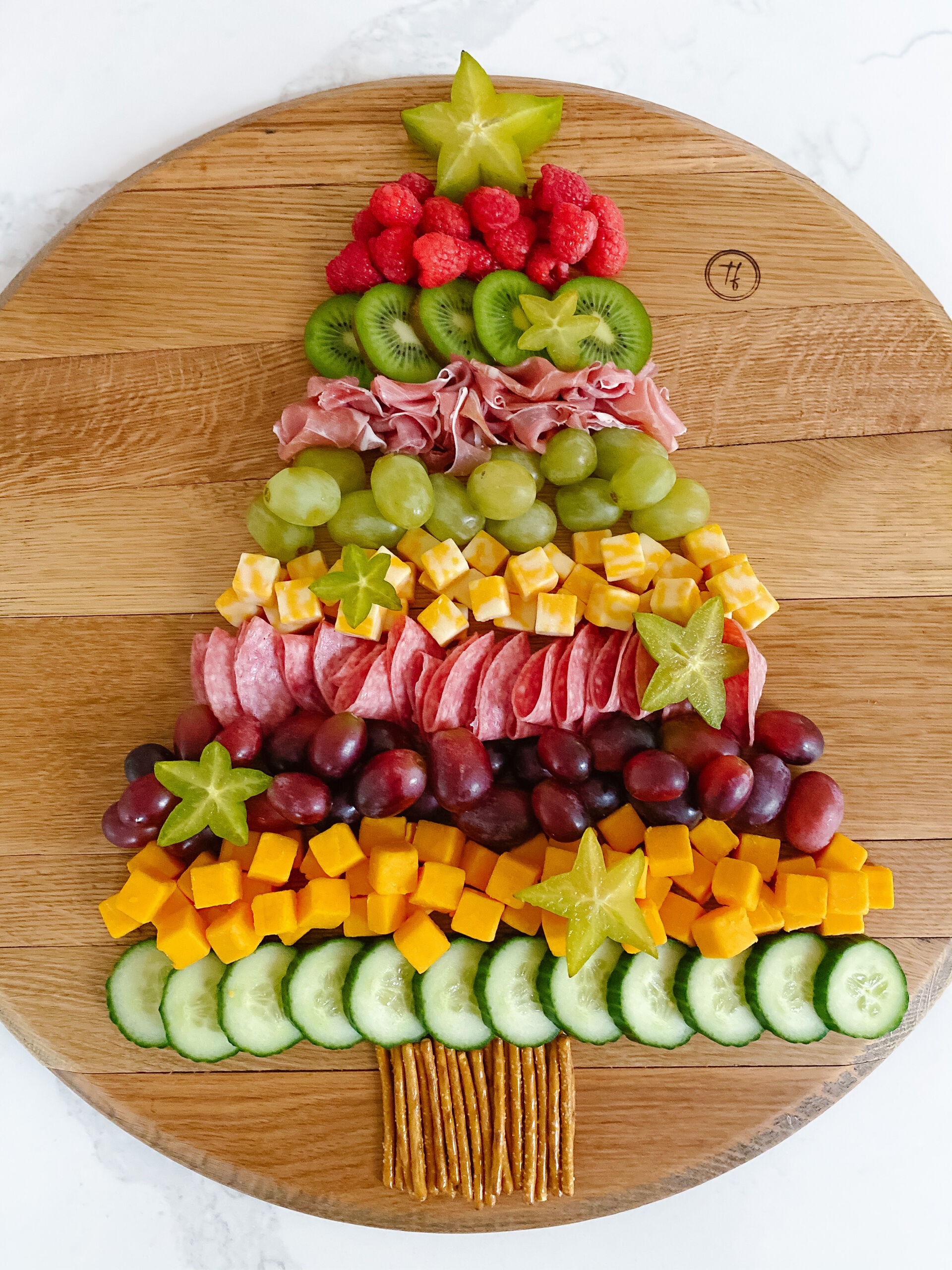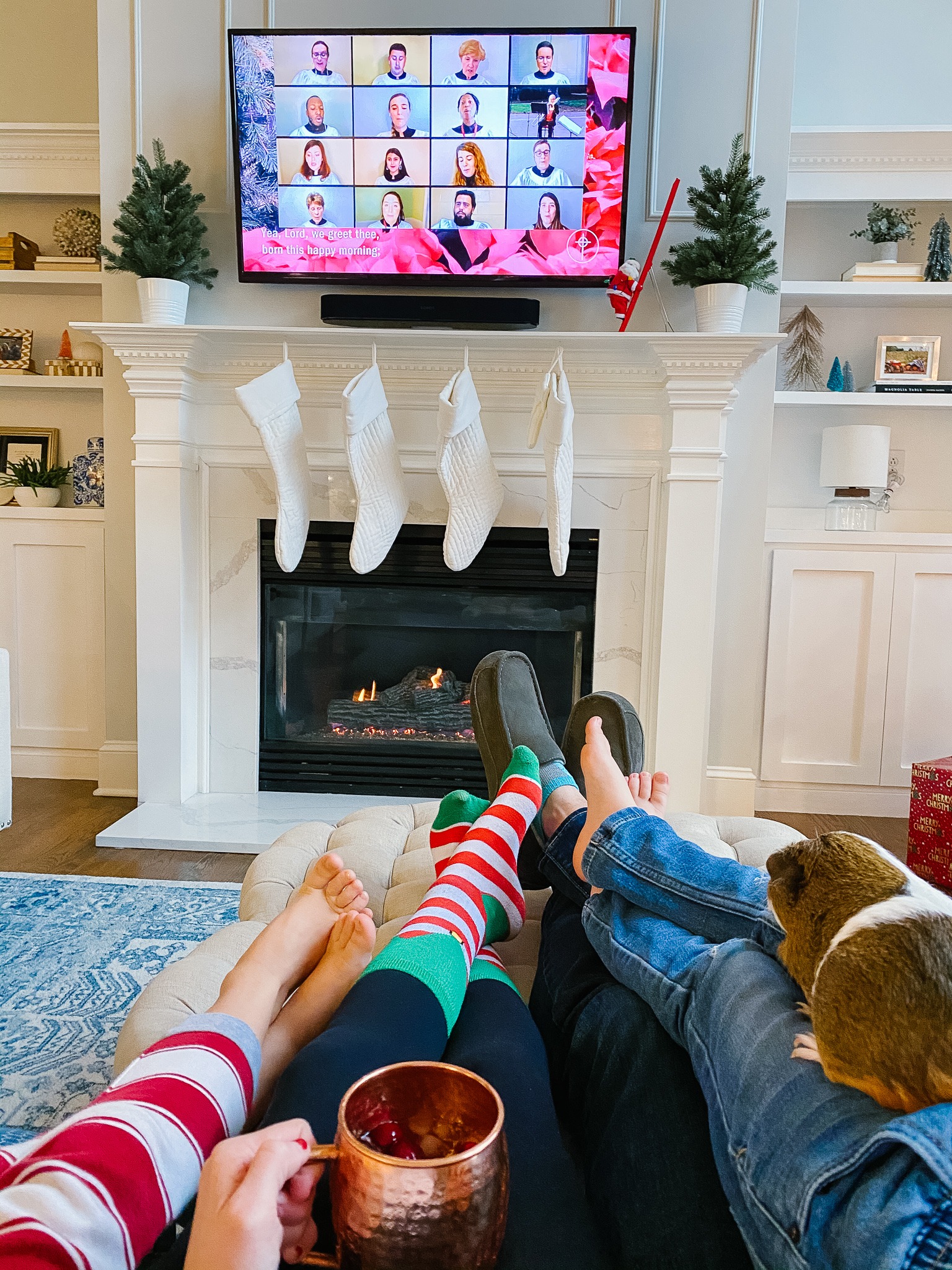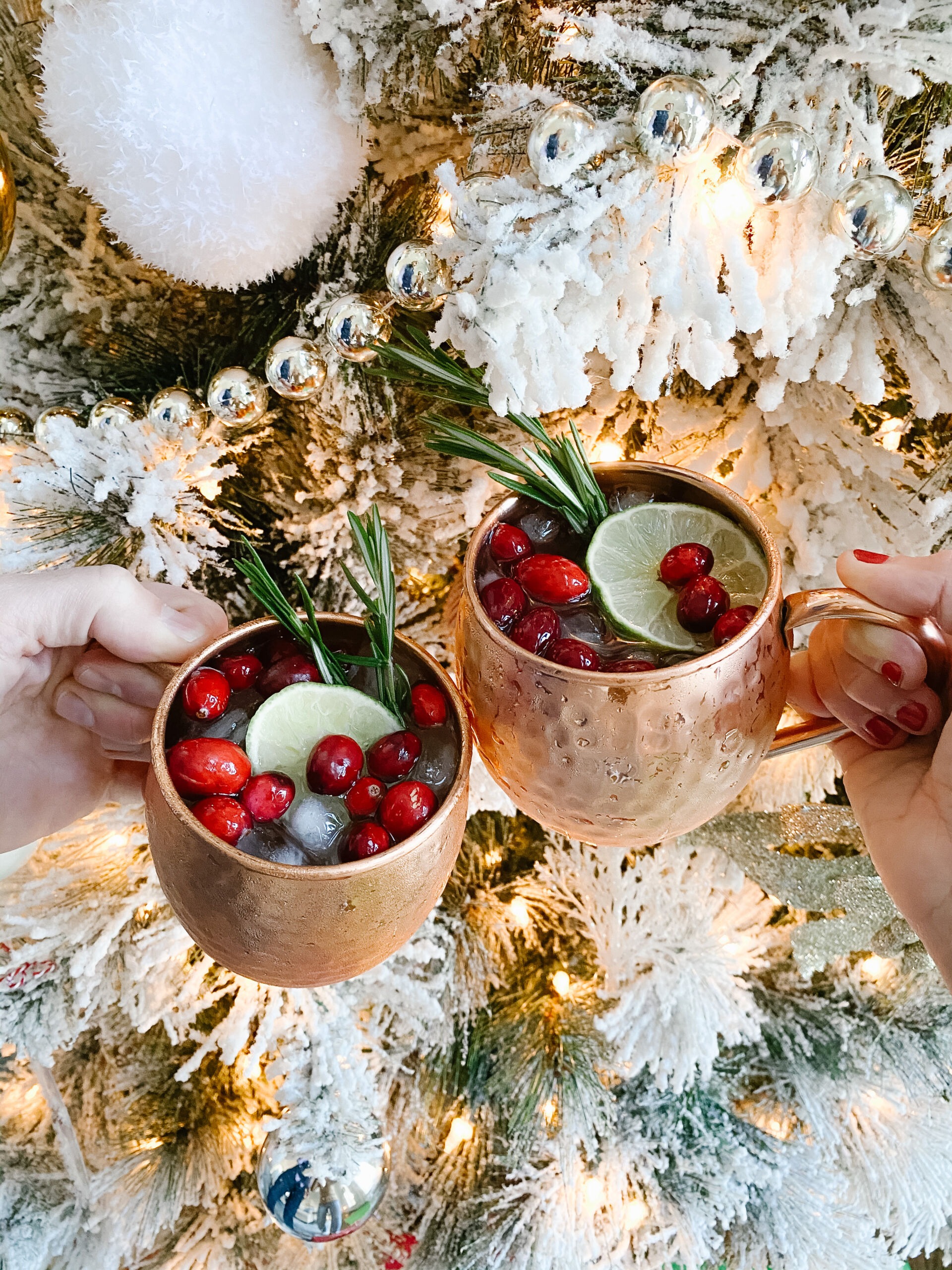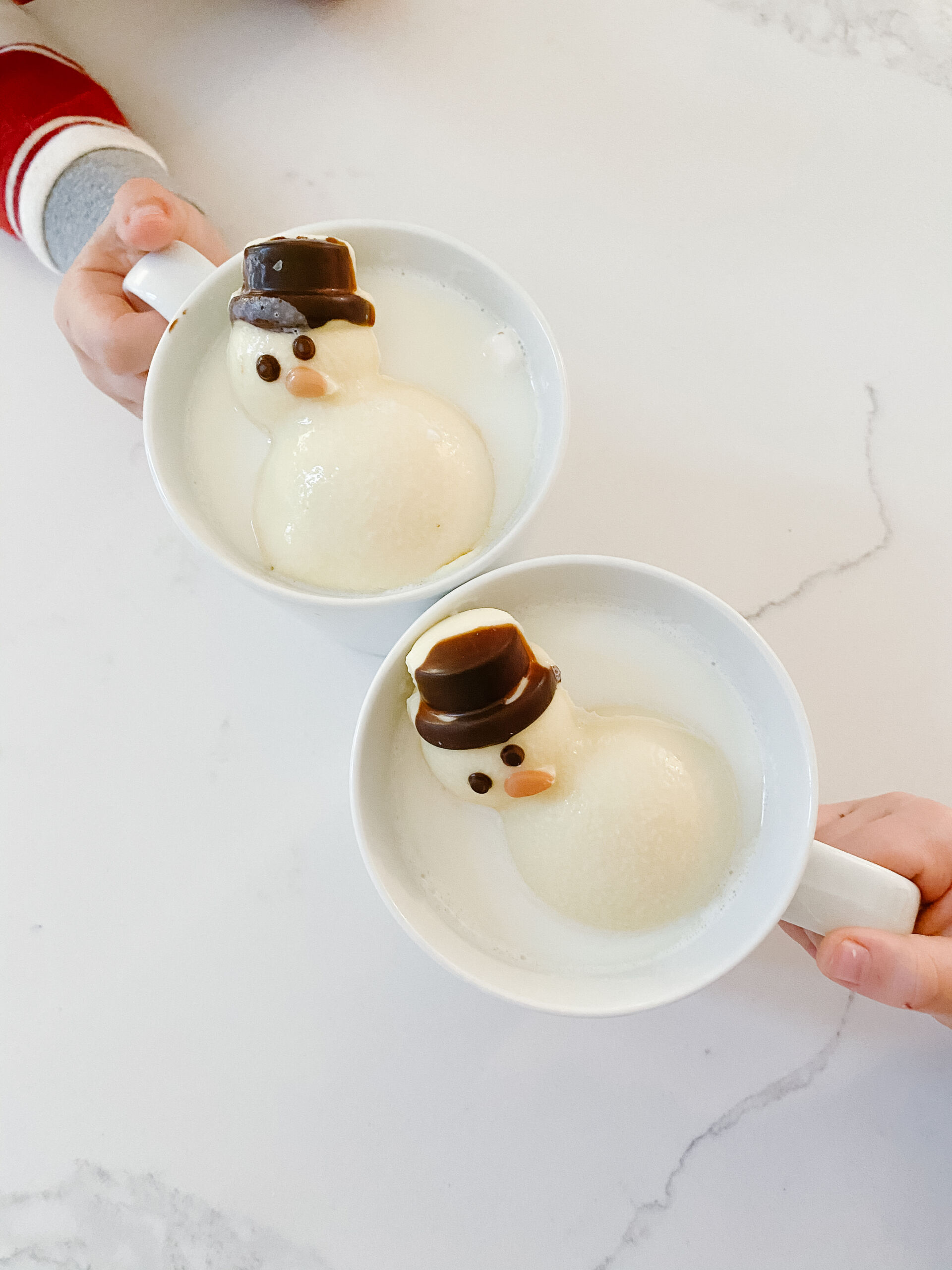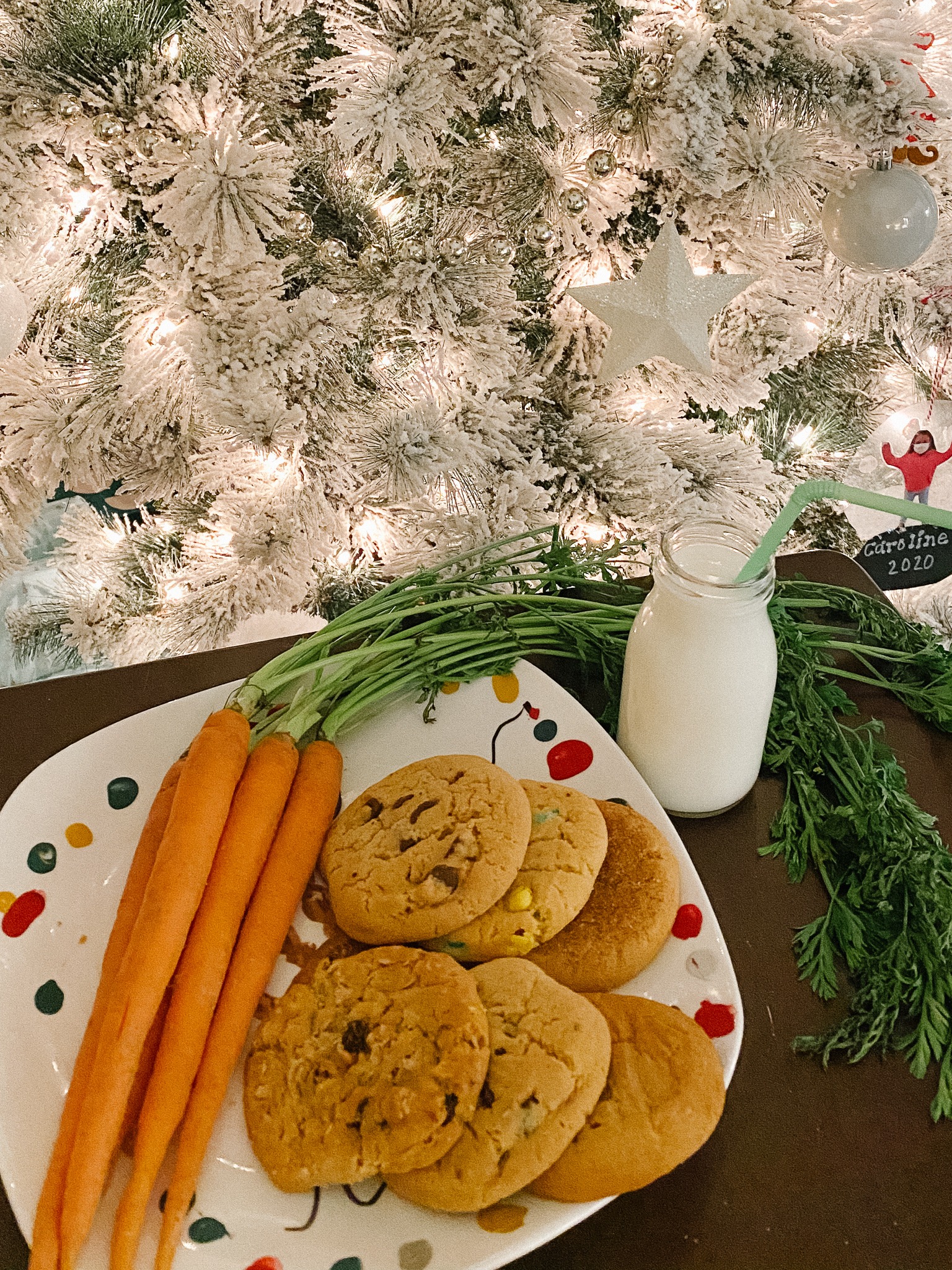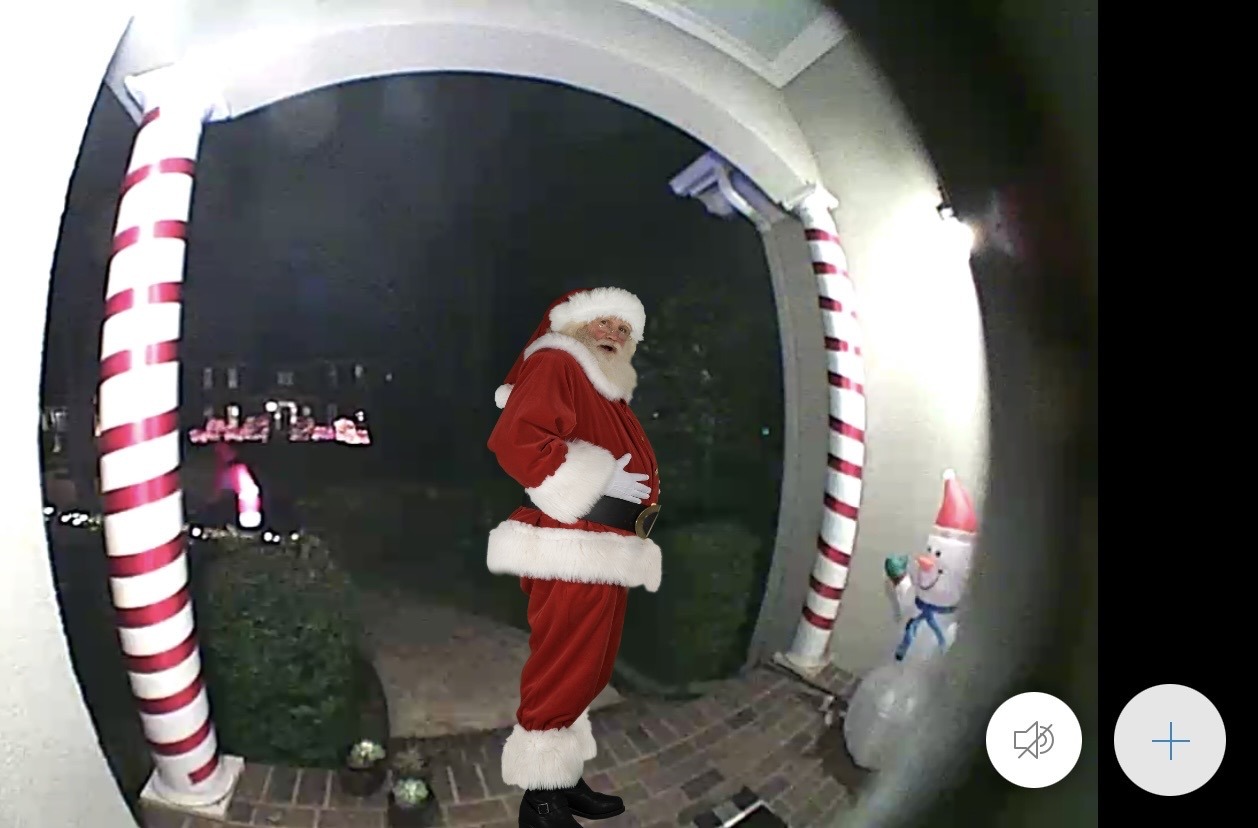 Christmas Day
The kids attempted to come downstairs at 4:24 am. We made them go back to bed but they proceeded to come back to the top of the stairs every 20 minutes. Once we finally let them come downstairs they were in absolute awe over Santa's visit. They couldn't believe he ate all the cookies (leaving just a few crumbs), took all the carrots and even left some footprints behind.
The big surprise from me and Matt were bikes this year!
After we tore open all of the presents, I made breakfast — popovers, quiche and cinnamon rolls (all of which I had purchased from local mamas who are way better cooks than me). It was an incredible (and easy) Christmas morning breakfast!
We never got out of pajamas and spent the entire day playing with new toys, watching Christmas movies, FaceTiming with family, drinking mimosas and I made a delicious white chocolate snack mix.
By late afternoon, the early wake-up was really starting to hit all of us pretty hard but we managed to power through the sibling quarrels and whining.
For dinner I baked the best steaks ever and served them with mini twice baked potatoes, glazed brussels sprouts and cheddar biscuits — all from Reid's. Everyone loved dinner!
Then we all crashed hard into bed. It was the absolute best Christmas EVER. And now I'm sad it's over!