I am working on my "2021 Year In Review" post and came across SO many of my favorite items from the past year. So I thought it would be fun to round up my top 21 purchases of '21!
I don't think any of these items will be a surprise since I've raved about them over the year. In no particular order…
My dermatologist highly recommended this cleanser from CeraVe during my last appointment and I LOVE IT. This foam to cream cleanser is formulated with hyaluronic acid to hydrate the skin and works well to remove makeup. I love this stuff so much and am thrilled to have found a cleanser that is affordable! Highly recommend!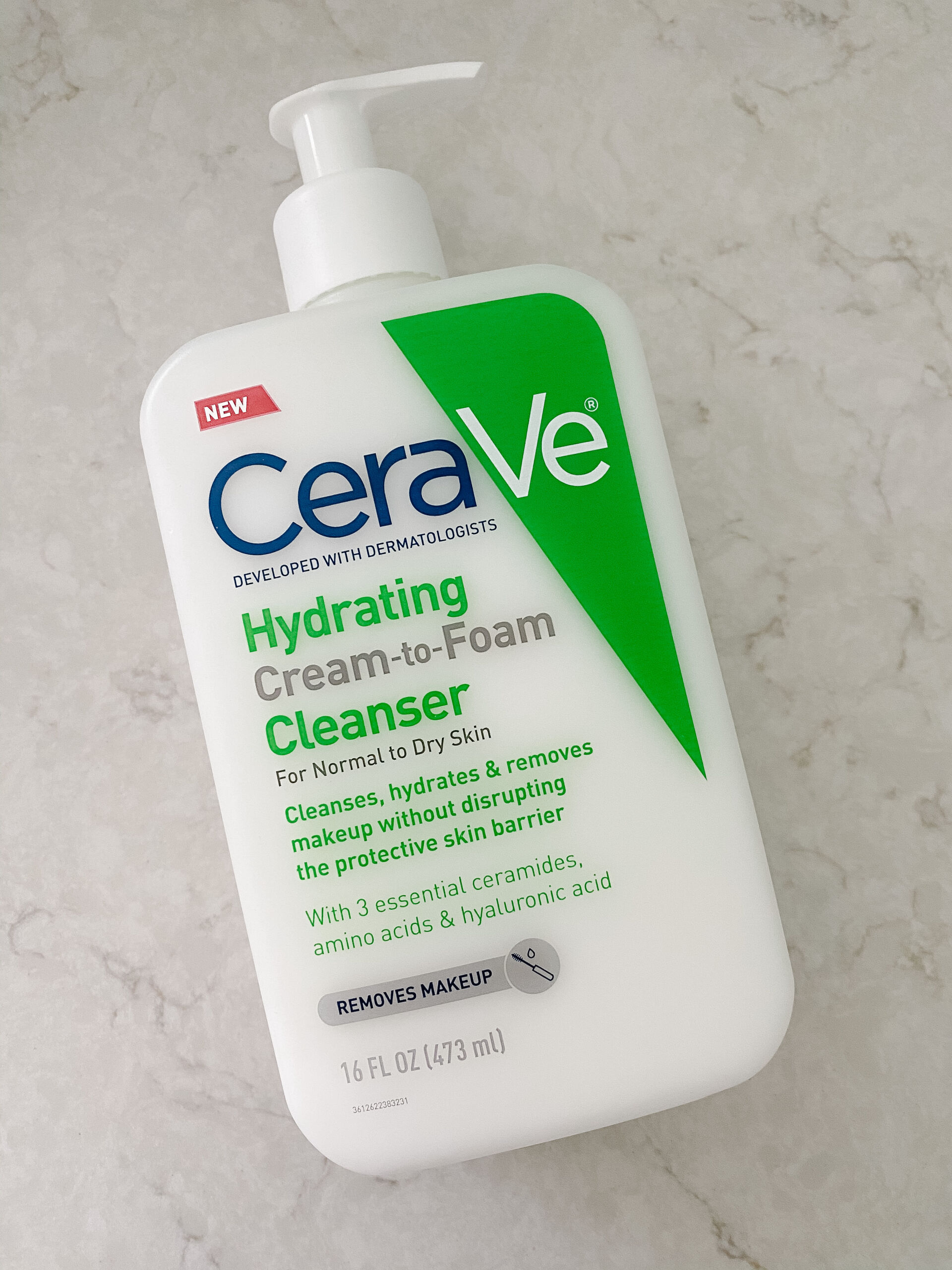 I polled y'all for the best sports bra with sewn in cups and got a lot of recommendations (which I rounded up HERE). My absolute favorite reader-recommended sports bra — the Medium Support Powersoft Adjustable-Strap Sports Bra from Old Navy. It really is an incredible sports bra. It's comfortable, features adjustable straps, is affordable (& currently on sale), provides great support and has SEWN IN CUPS. This bra really is the total package and I cannot thank you all enough for sharing this recommendation with me!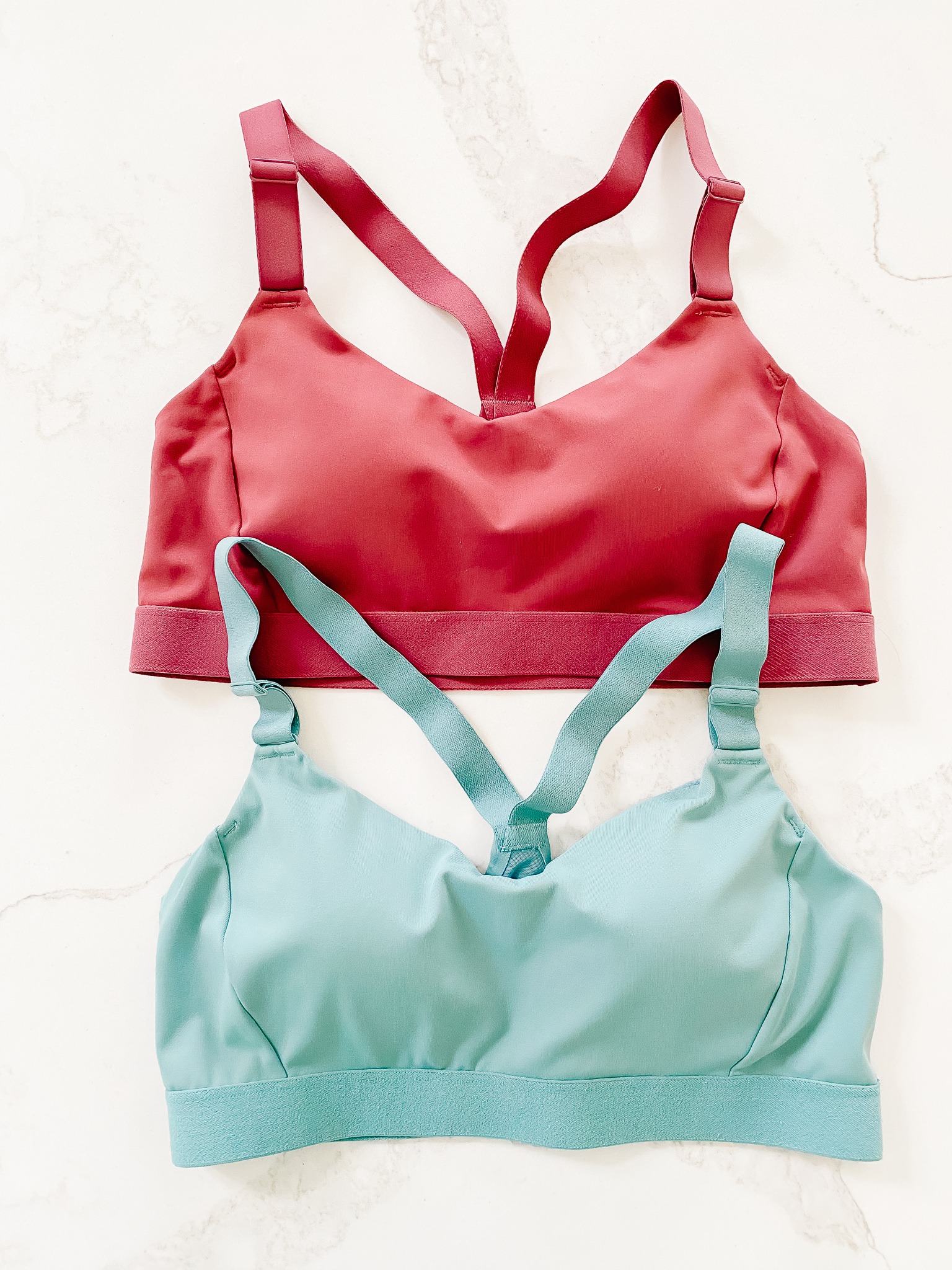 Another top reader recommended item when I polled y'all for the best backpack cooler (see full list of recommendations here)! I cannot tell you how many times we've used this backpack cooler over the past year. From picnics to hikes to road trips, this cooler has been everywhere with us.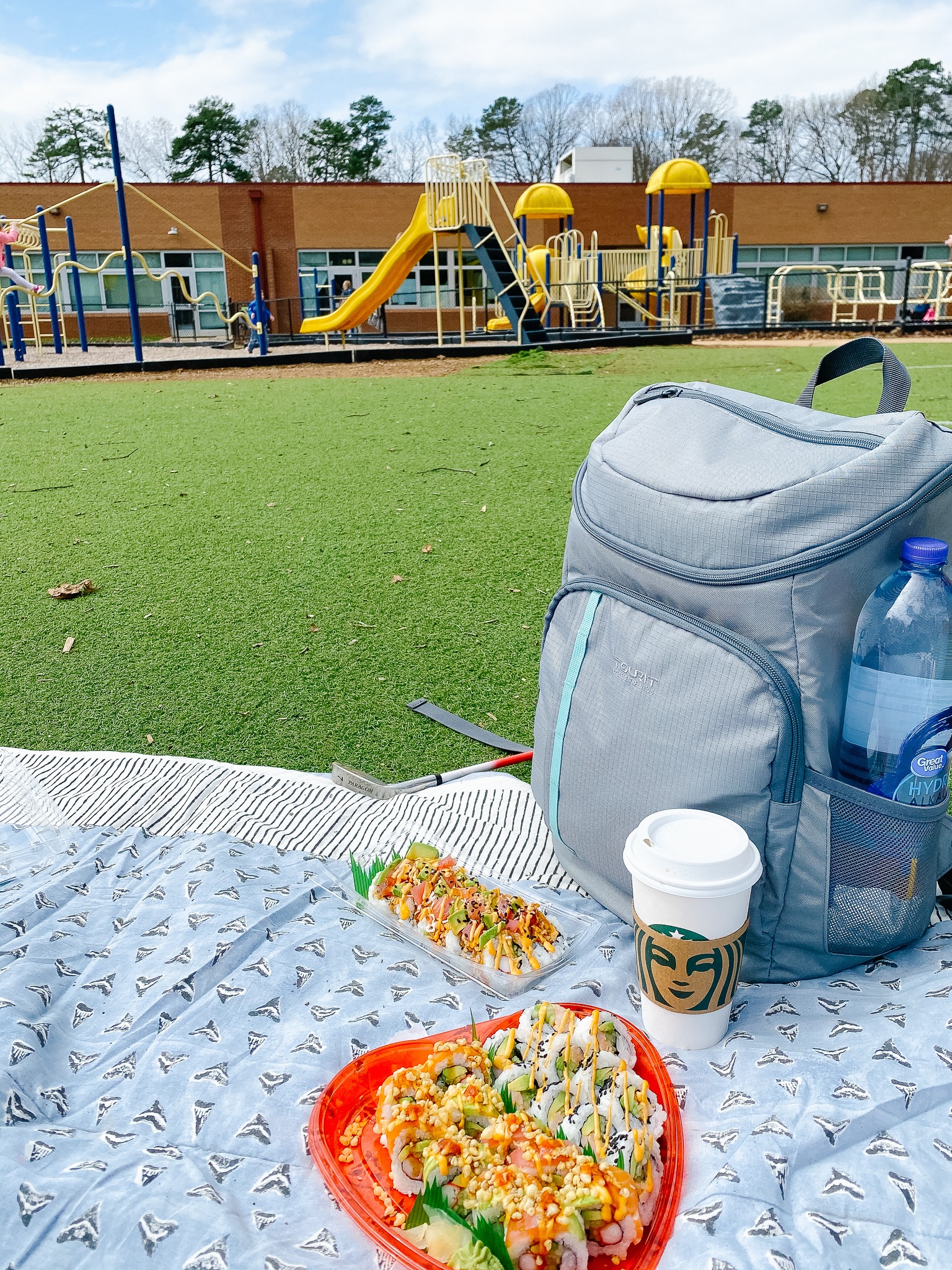 I do NOT know why I waited so long to get one but I finally purchased an air fryer earlier this year and it's been life changing!! I originally purchased the air fryer just for fries (my favorite food) but we use it SOOOOOOOO much!!! Do you know how much better chicken nuggets are once they've been warmed up in the air fryer for a few minutes?! Mind blowing. And our favorite vegan meal is "Air Fried Taquitos!" I highly recommend if you don't have one.
You can find all my favorite kitchen gadgets in this post.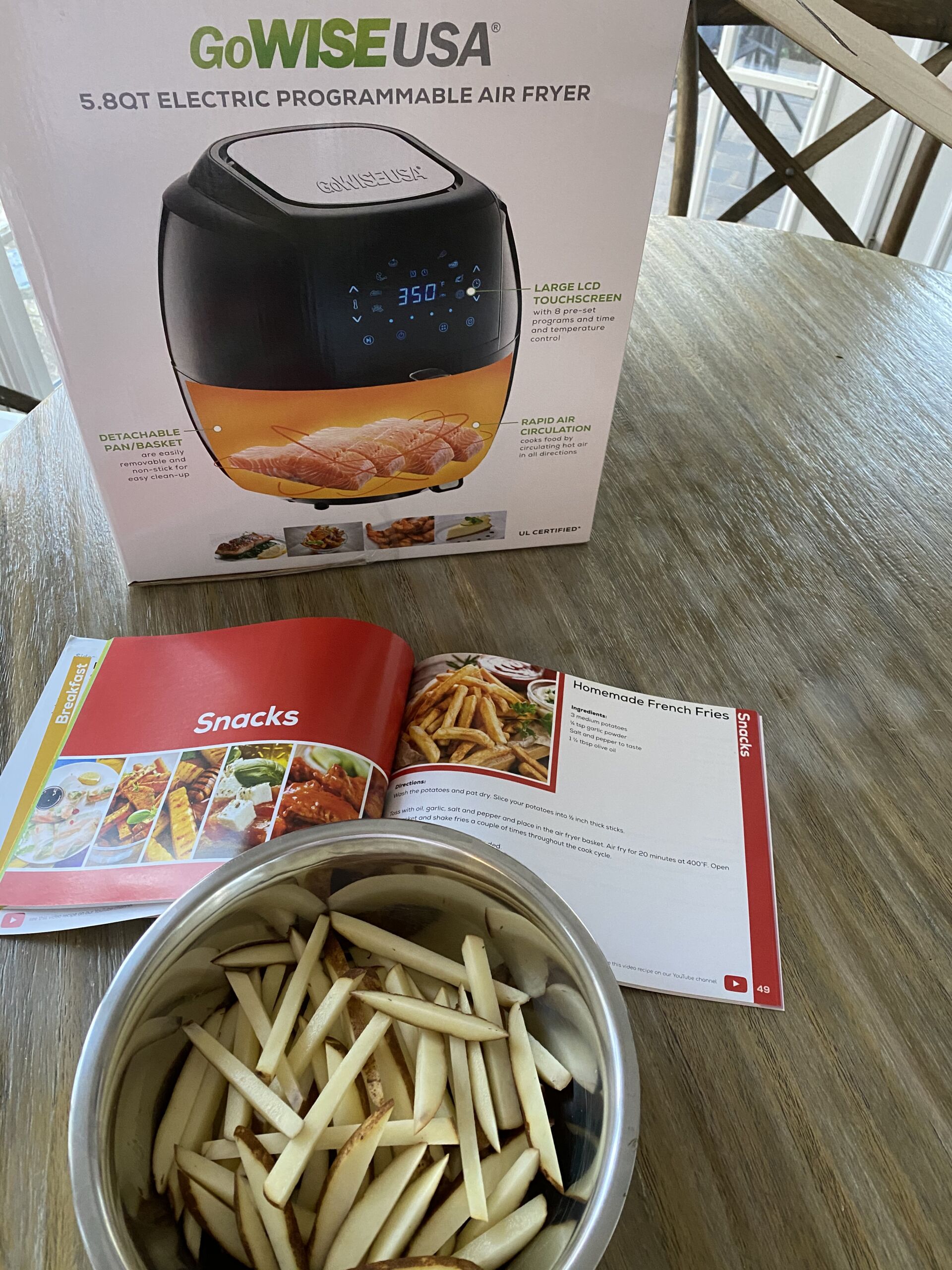 I am obsessed with labeling things with my label maker. From light switches to tupperware containers, I cannot stop putting stickers on things.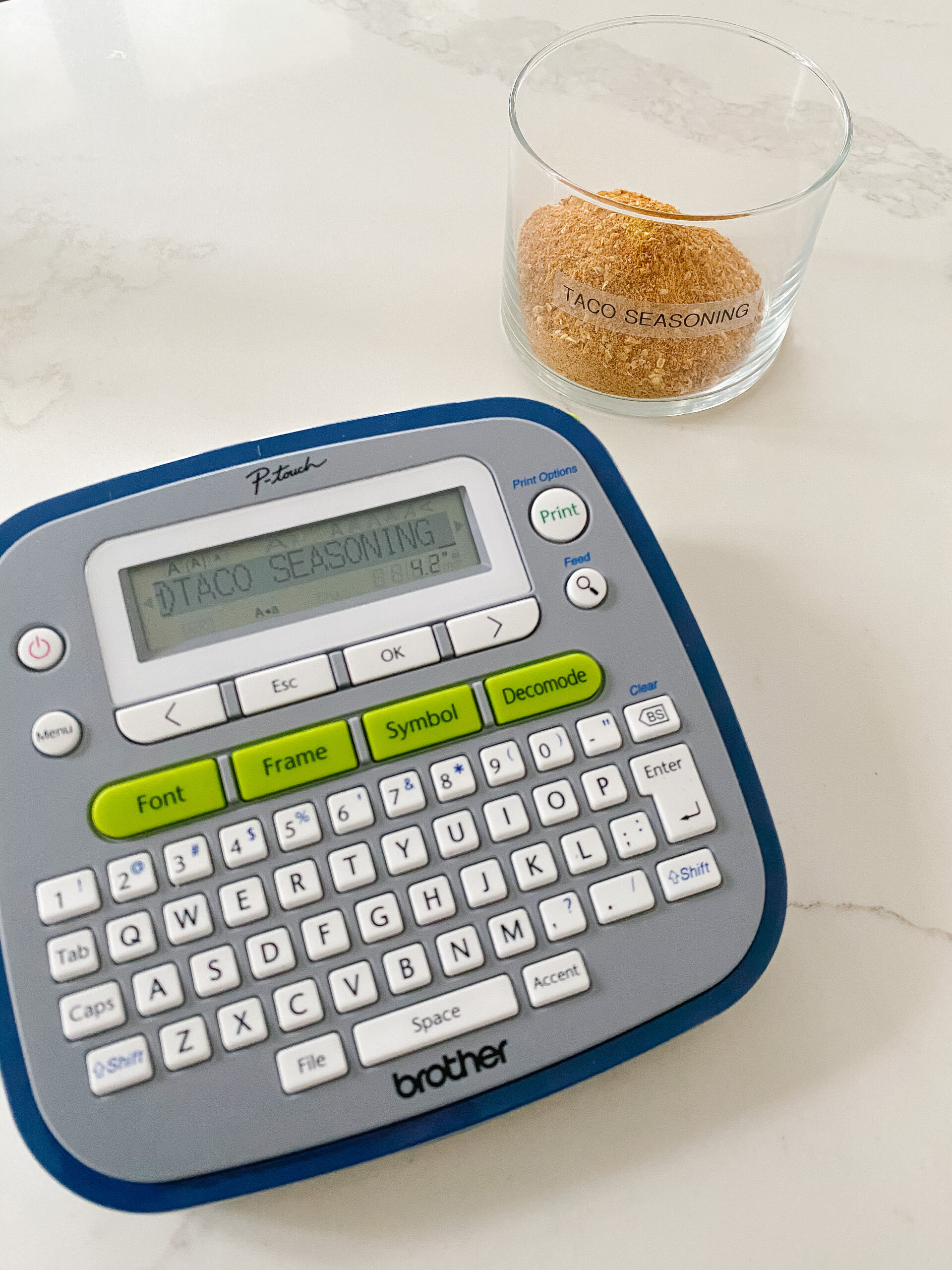 6. Store Bought Short Cuts
We couldn't live without Primal Kitchen condiments and Tessemae's salad dressings. These have saved us SO much time from making ranch or ketchup from scratch during Whole30 and they all actually taste GOOD!!! So although these aren't the cheapest ingredients, they are worth the investment. You can find Primal Kitchen at Target, Amazon and some grocery stores too! We really love the ketchup, mayo and all of the salad dressings. You can find also find Tessemae's at Target, Amazon and some grocery stores. We have loved all the salad dressings, especially the ranch!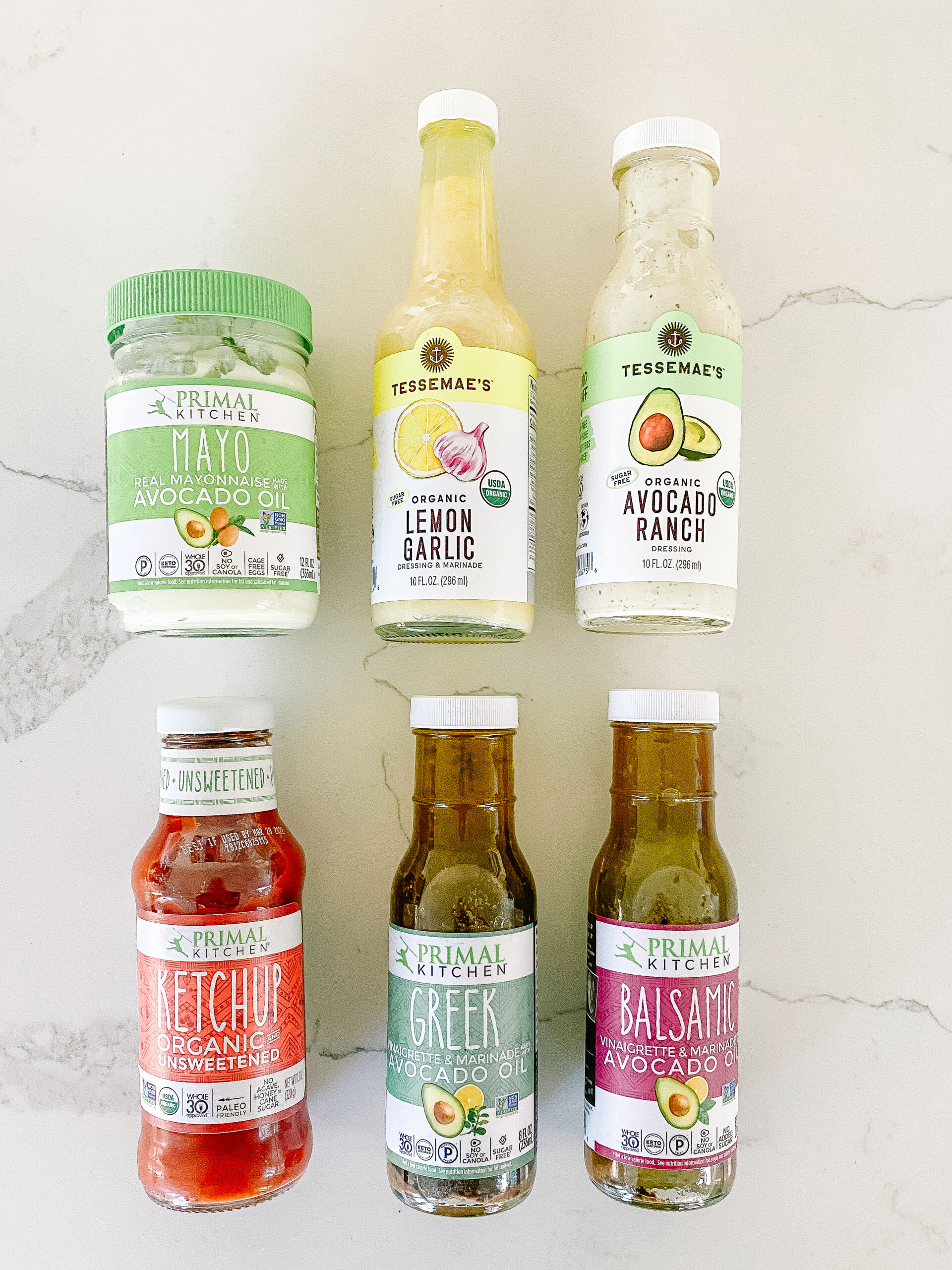 I almost prefaced this product recommendation with "I cannot believe I splurge on…laundry detergent"…and then I remembered all the bottles of Dreft I once purchased. And also, this luxury detergent is worth it…and will last awhile as it is highly concentrated. I discovered this heavenly detergent back in December when April gifted it at our Community Group Favorite Things Party with the suggestion to use it on our own clothes (not the kids' dirty socks and underwear), sheets and towels! Solid advice. While it's not the cheapest detergent, I have been using a tiny bottle on towels and sheets for a few months and just ran out…and purchased the larger size!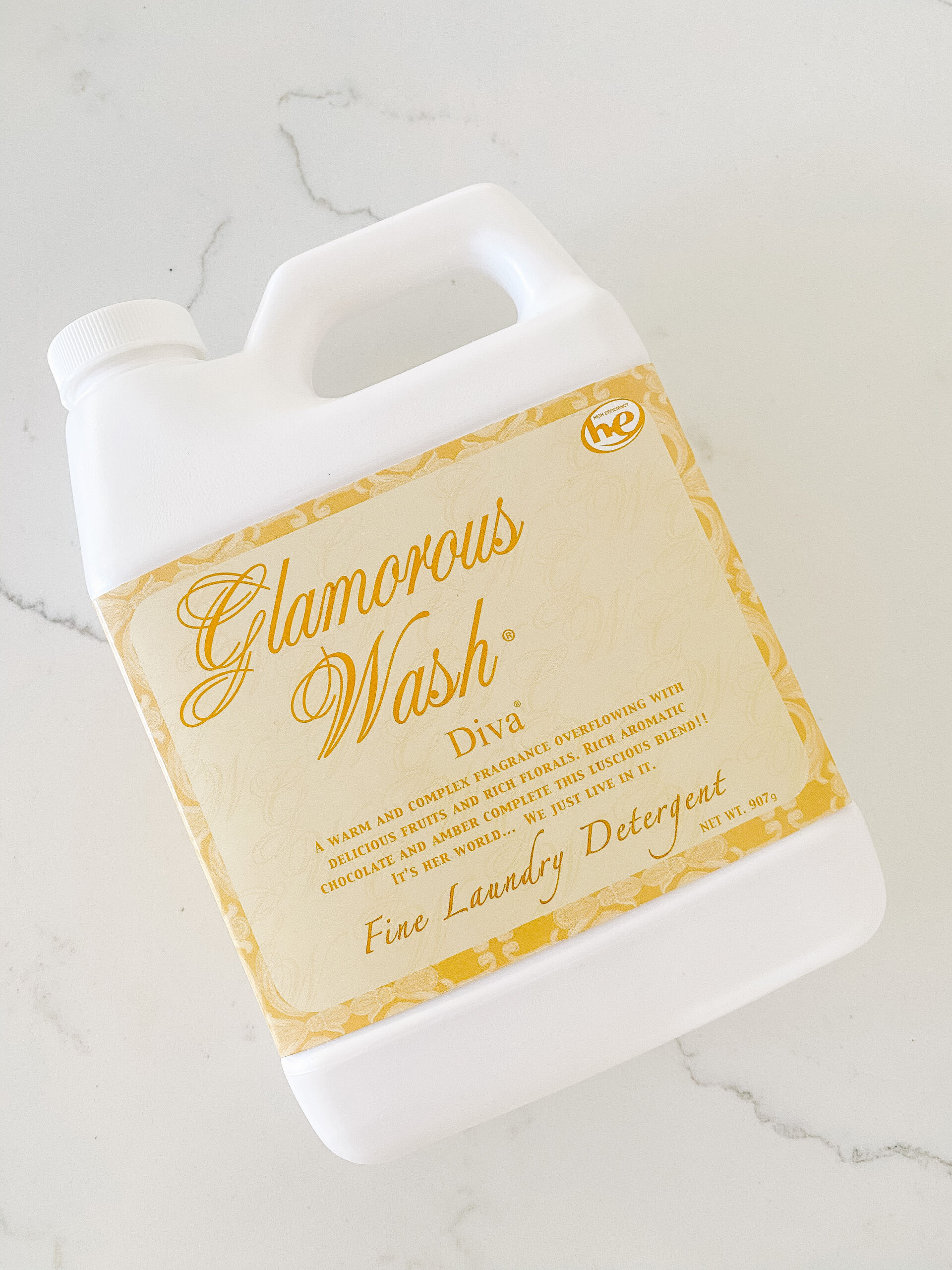 My sister brought this 50 SPF sunscreen stick to the beach and I loved it so much that I immediately purchased one for myself. This dry-oil stick offers glow-boosting hydration and invisible SPF 50 protection. It rolls on SO smooth and leaves a dewy finish without an oily residue. This was one of my top summer products. Highly recommend!!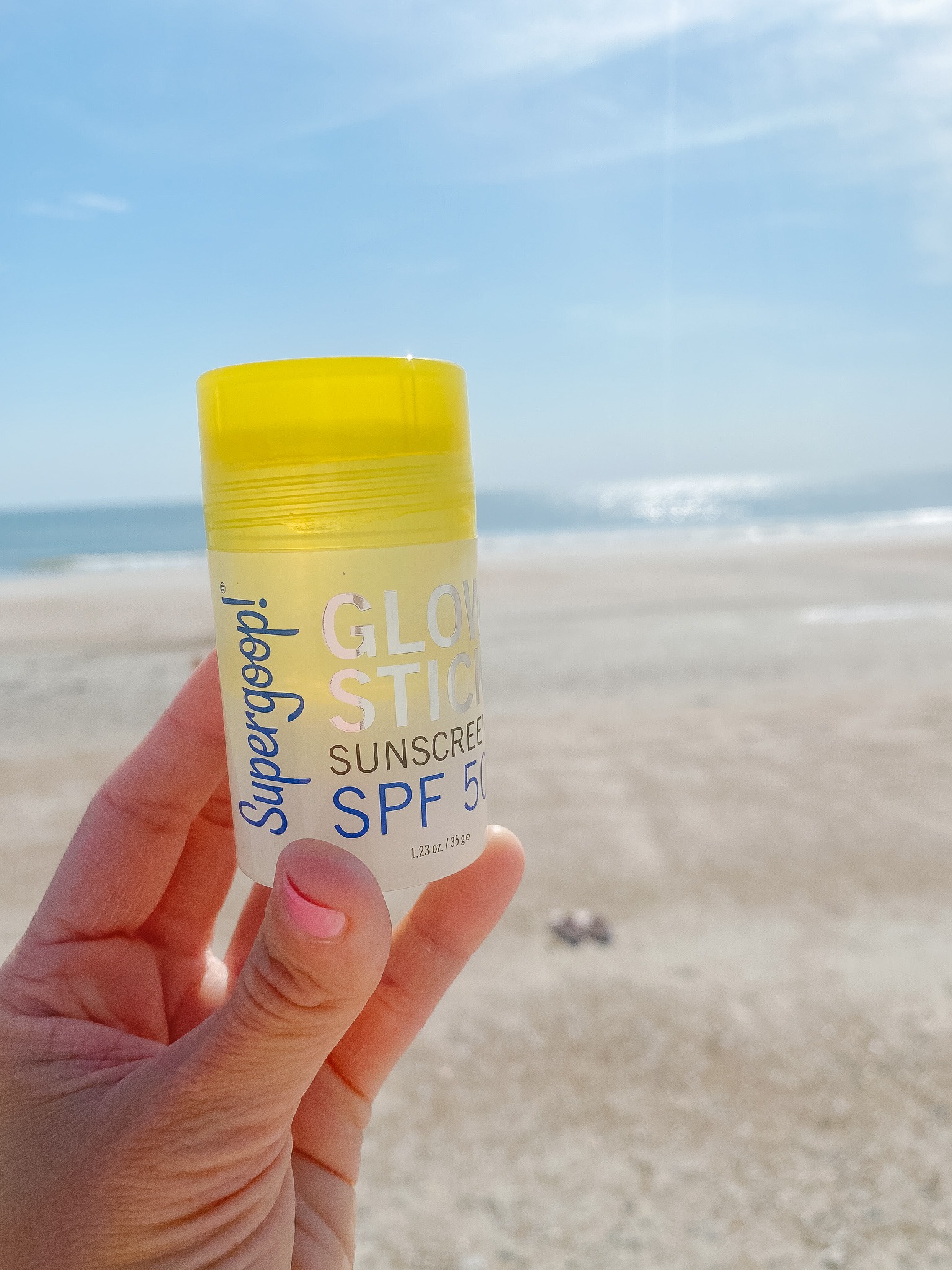 In my quest to prevent more hair loss, I've purchased lots of products over the past year. I've already shared my love for this shampoo and conditioner (which I included in my gift guides), but I wanted to share this amazing silicone scalp massager that I use in the shower. Not only is this soft hair brush super effective at cleaning your scalp (which is especially good for me since I don't wash my hair every day), it promotes blood circulation which helps foster hair growth. I've seen huge improvements in my hair loss over the past few months, but I honestly have no clue which product to attribute it to since I now use so many things!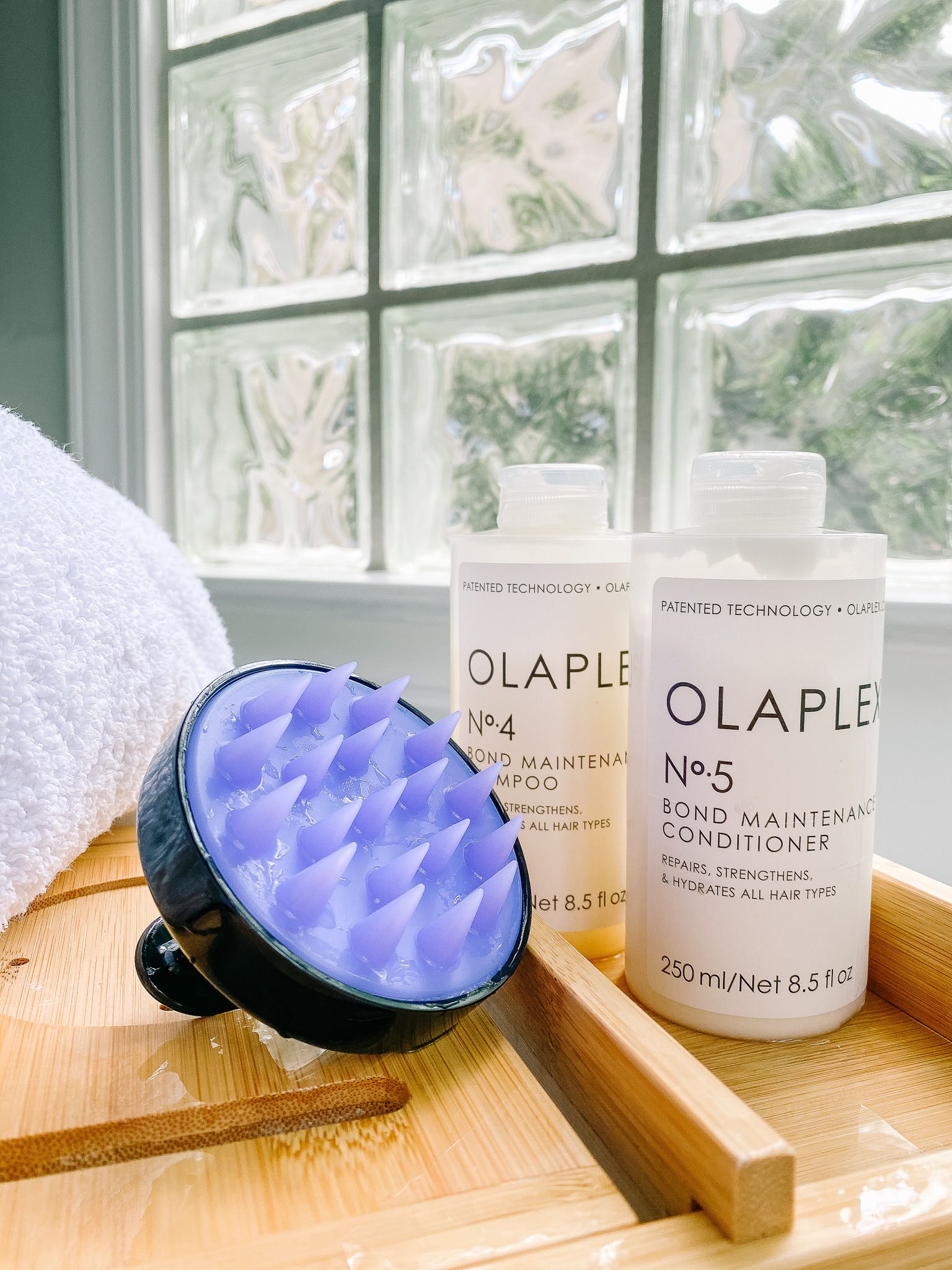 These Vintage Havana sneakers are my go to casual shoe I wear all the time. In fact, I love them so much that I purchased them in a second color too! They are so cute, come in a bunch of styles and are comfortable. Highly recommend these if you're looking for a fun sneaker.
I would be remiss not to mention my favorite no-show socks if I'm talking about my favorite pair of shoes right now. These socks are consistently a "reader favorite" every month around here. If you haven't purchased them yet, you are going to want to scoop up a pack!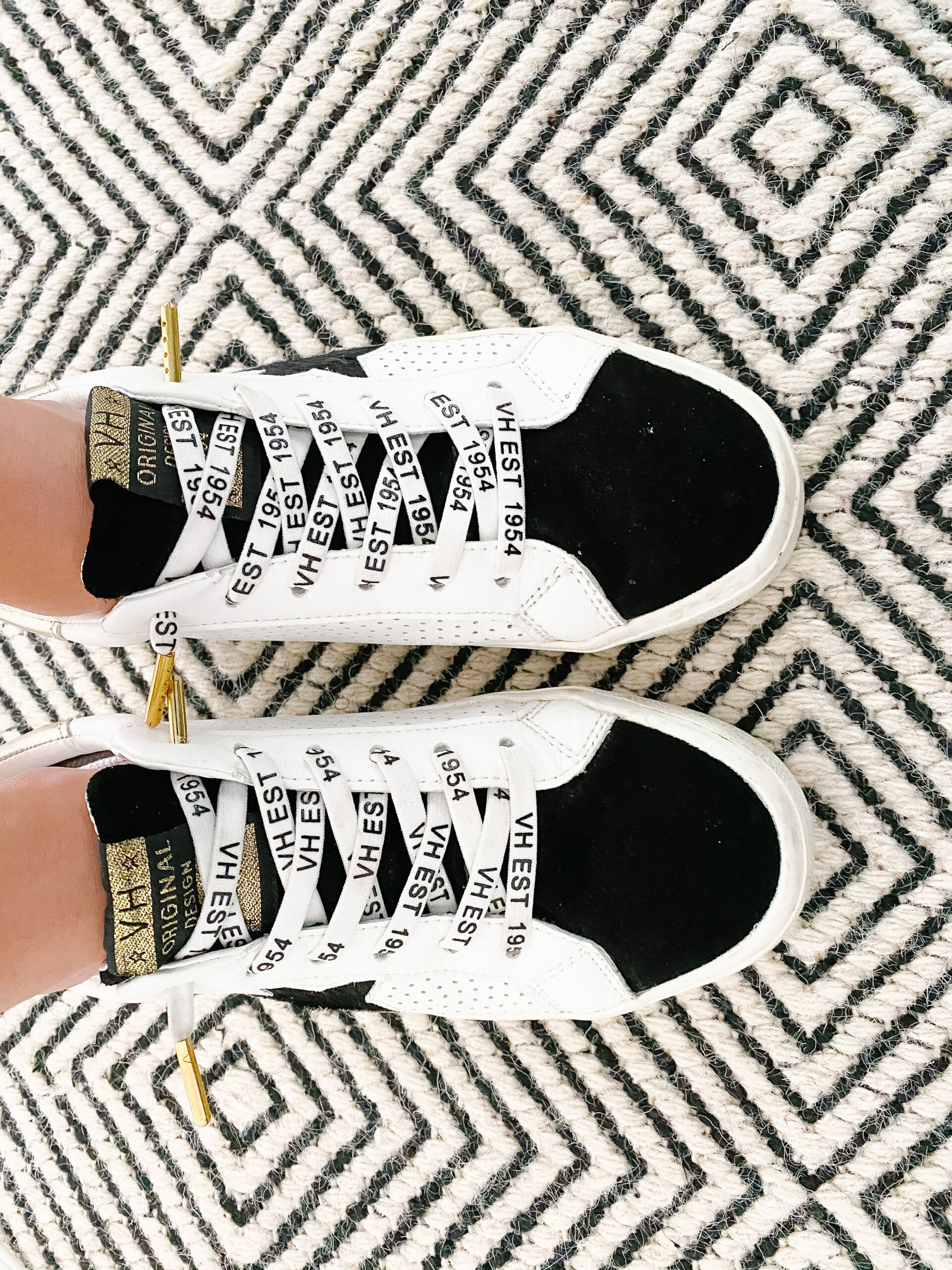 I have had SO many message requests for the link to my favorite shoulder heating pad ever since I posted it on Instagram. Y'all…I use this thing ALL DAY LONG. We keep our home freezing and I'm usually sore from 9Round, so this heating pad is a lifesaver for me. It heats up quickly, has 4 heat settings and a magnetic closure on the front so it doesn't slip off your shoulders. Highly recommend!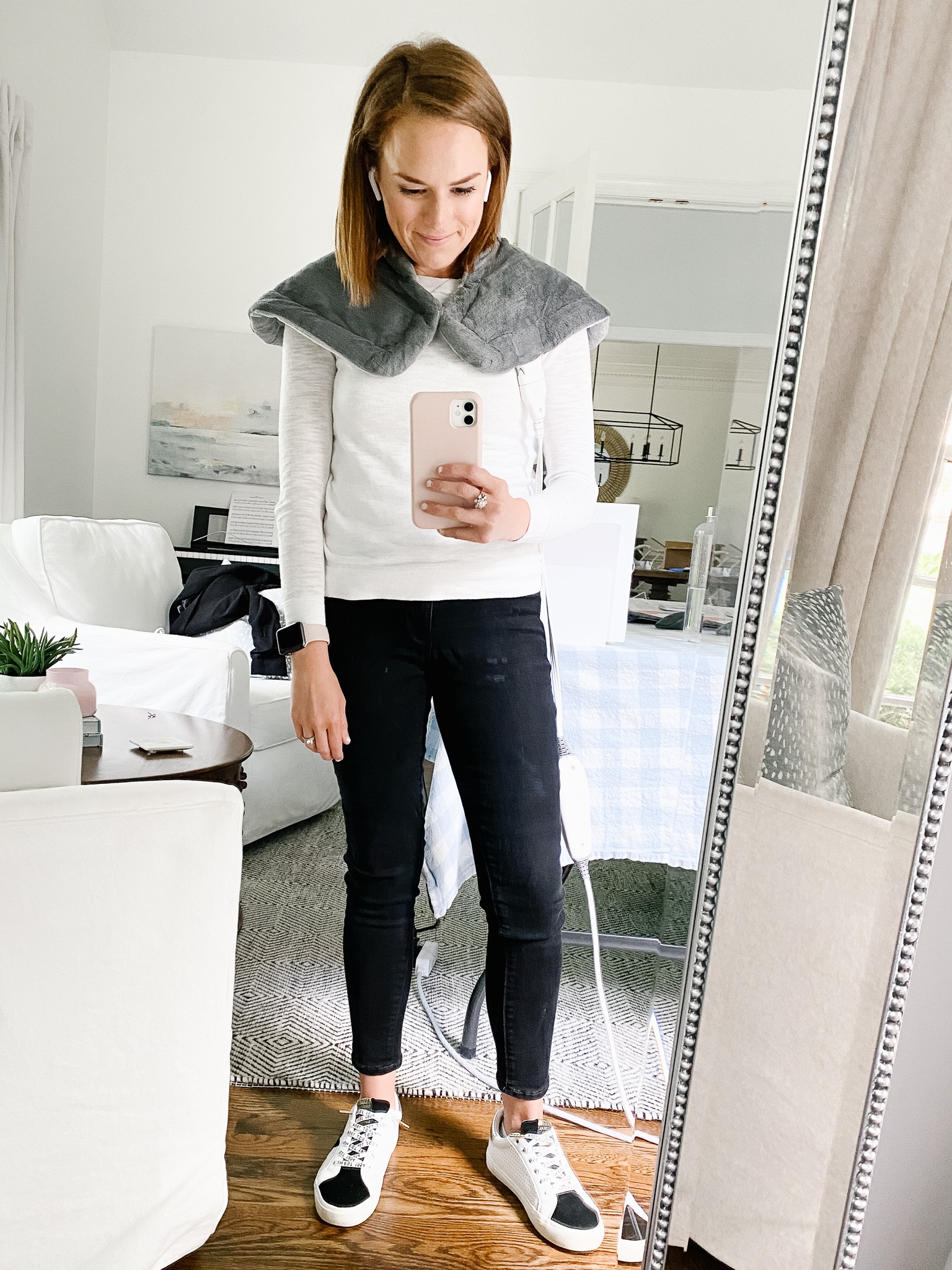 I purchased this summer midi/maxi dress from Amazon and wore it so much over summer. It comes in 4 patterns, is lightweight and has tie up ribbon straps so the length is adjustable which is really nice. Technically it's a "midi" dress but fits as a maxi dress for shorter girls like me who struggle to find a maxi dress that doesn't drag on the floor.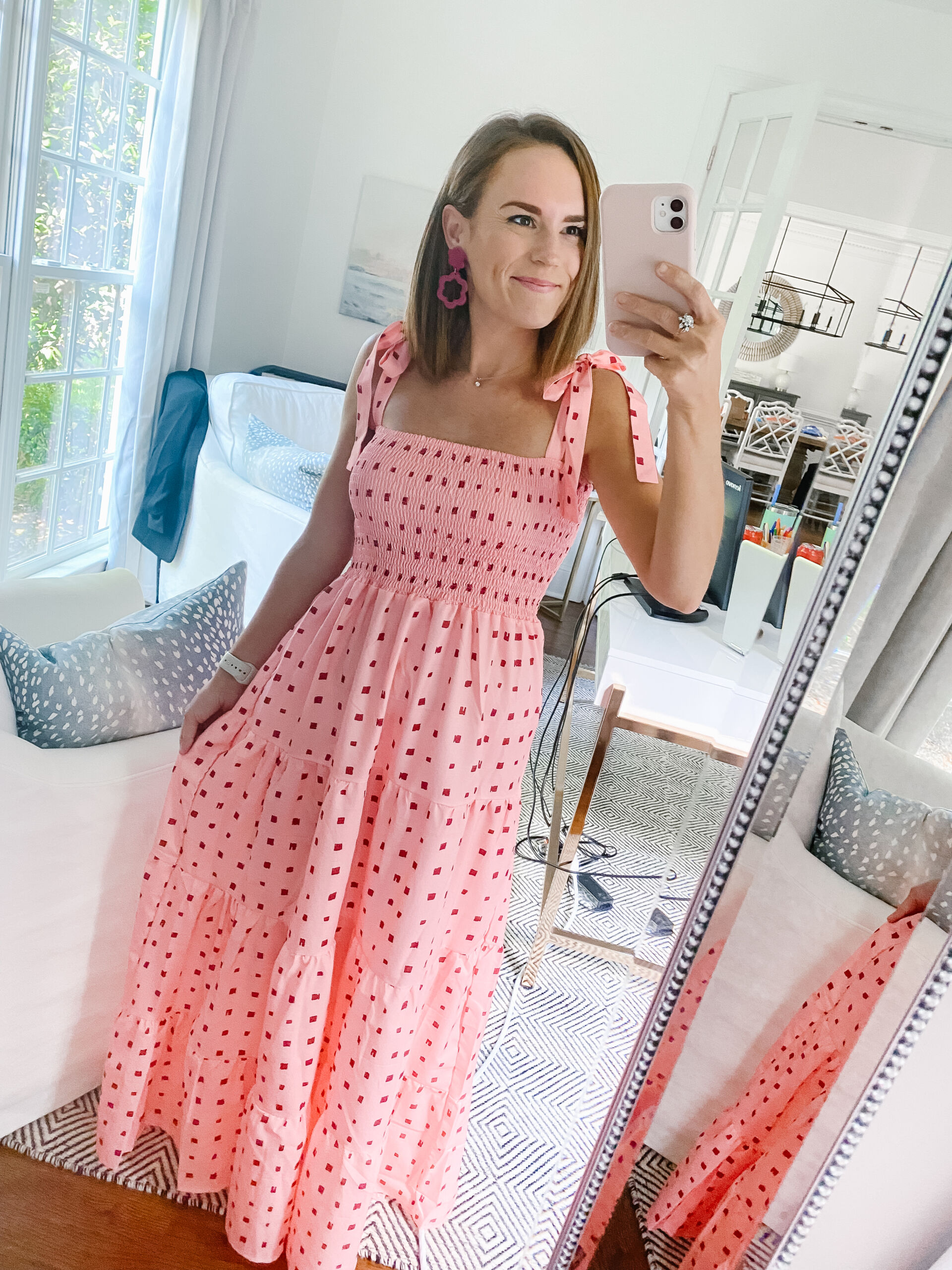 So many of you recommended we pick up the illustrated version of Harry Potter and I wanted to say THANK YOU!!! We are about to finish book #4 and the illustrated version is definitely worth the splurge! I highly recommend starting with the illustrated version if you're introducing this series to younger kids!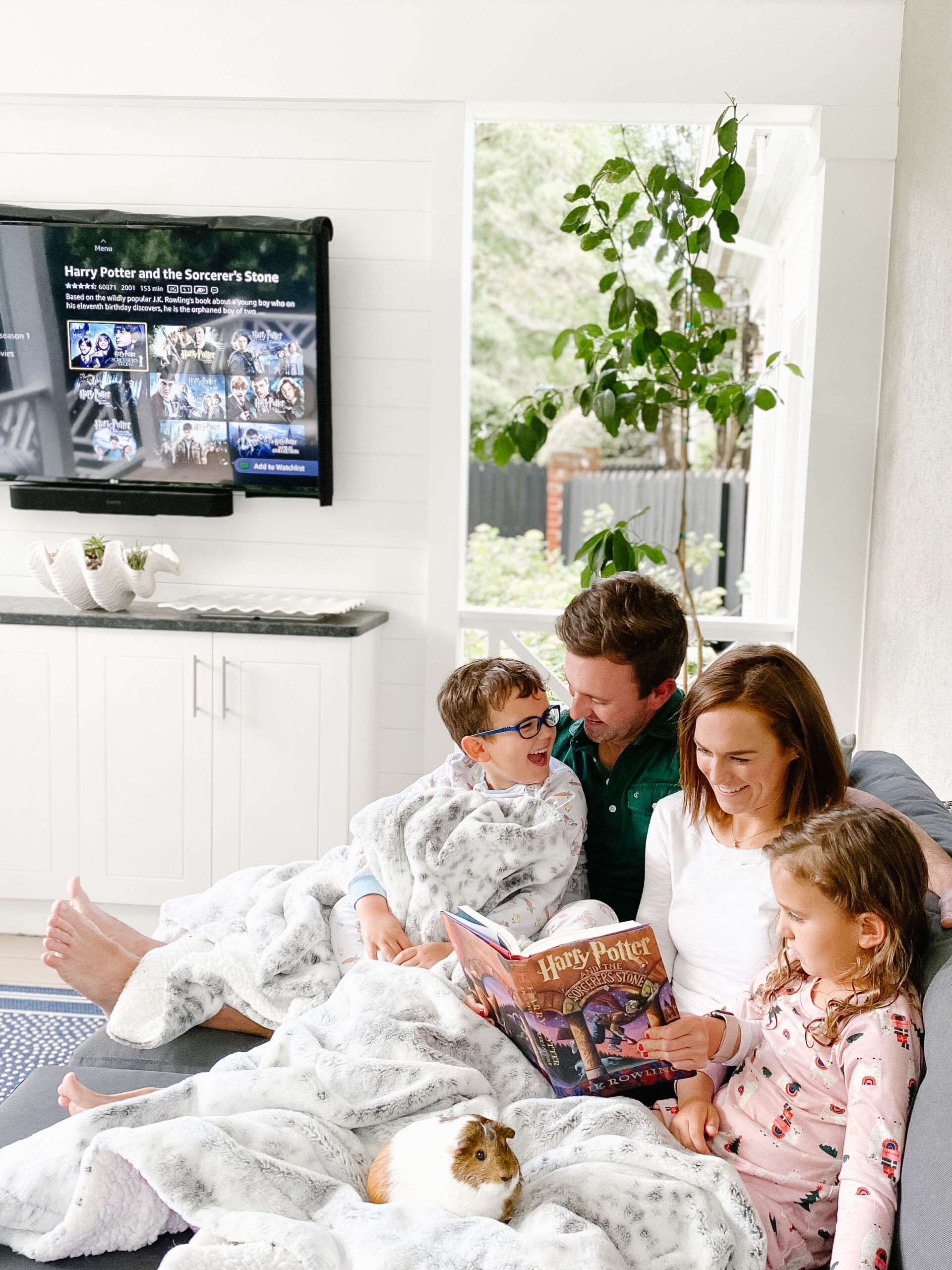 With pool time at camp each day and swim lessons several evenings a week during the summer, we have been super diligent about putting drying aid drops in the kids' ears each night at bedtime. Swim Ear drops came highly recommended to us after both kids got swimmers ear last summer and we've been using it ever since!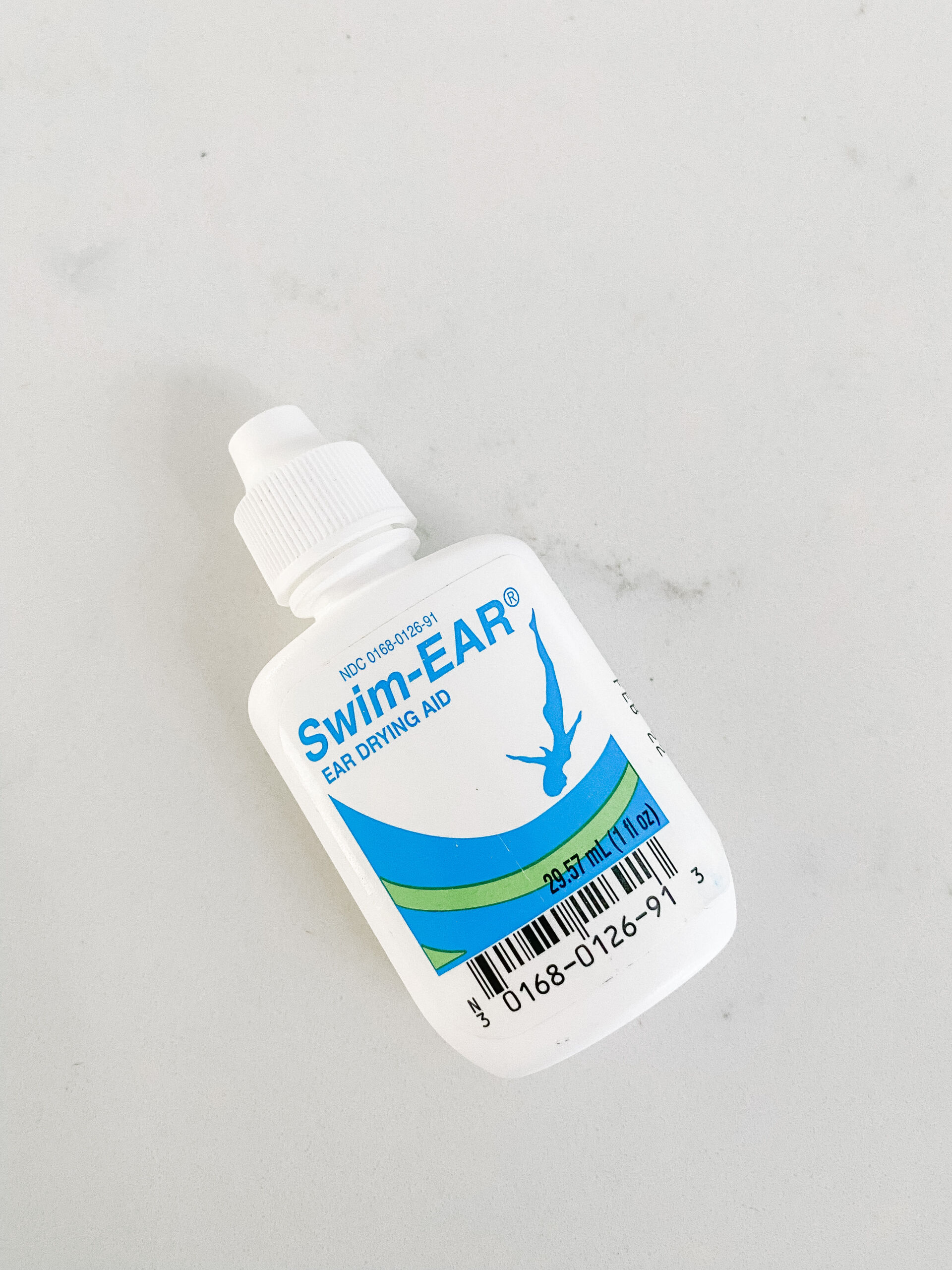 I picked up a tube of Revision Lip Replenisher at the recommendation of my friend Lindsey and LOVE it! It stays on my lips for hours and the hyaluronic acid provides hydration and a plumping effect.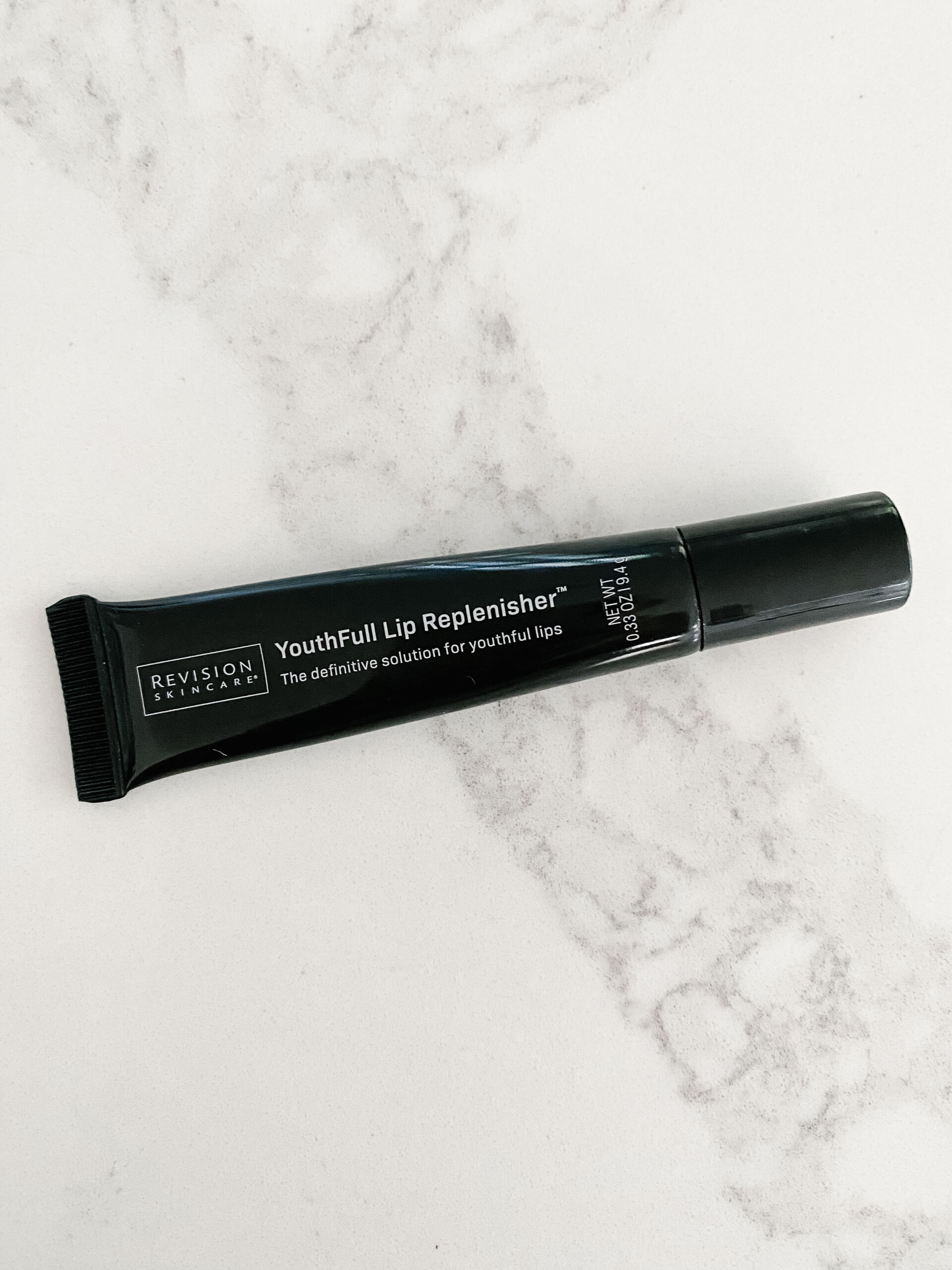 Earlier this year we discovered the most fun version of UNO ever, thanks to a gift from one of Matt's colleagues — UNO Flip!! This version features a twist on the game with a two-sided deck of cards and some new action cards too (skip ALL and back to you!). At any point in the game, you may encounter a "flip" card which requires all players to flip their cards and play from the other side. Also, this is our go to "gift" when we attend "no gift" birthday parties.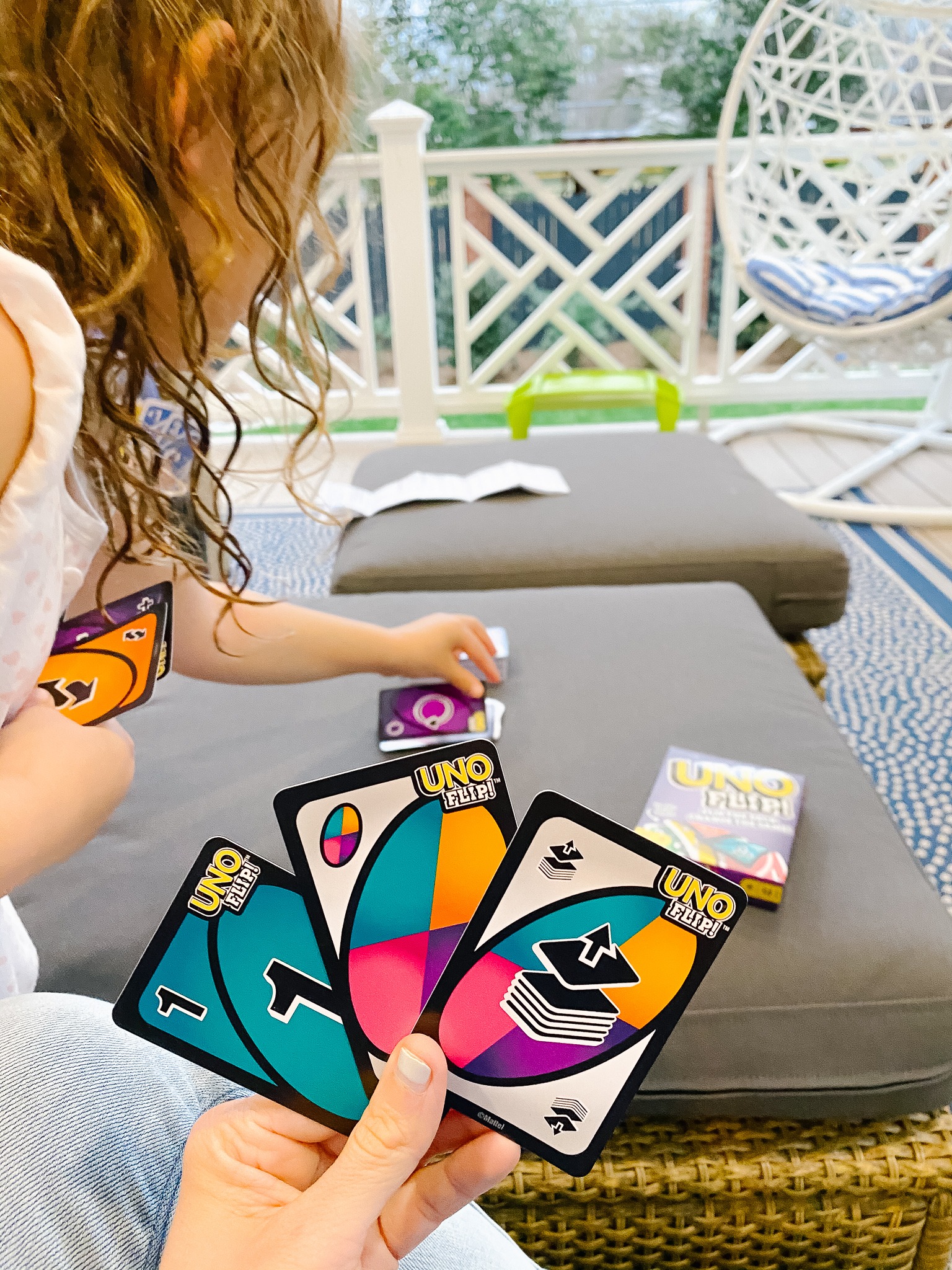 Caroline wore this cute little tennis outfit a LOT this summer! It's the perfect tennis or golf outfit and comes in a million colors too.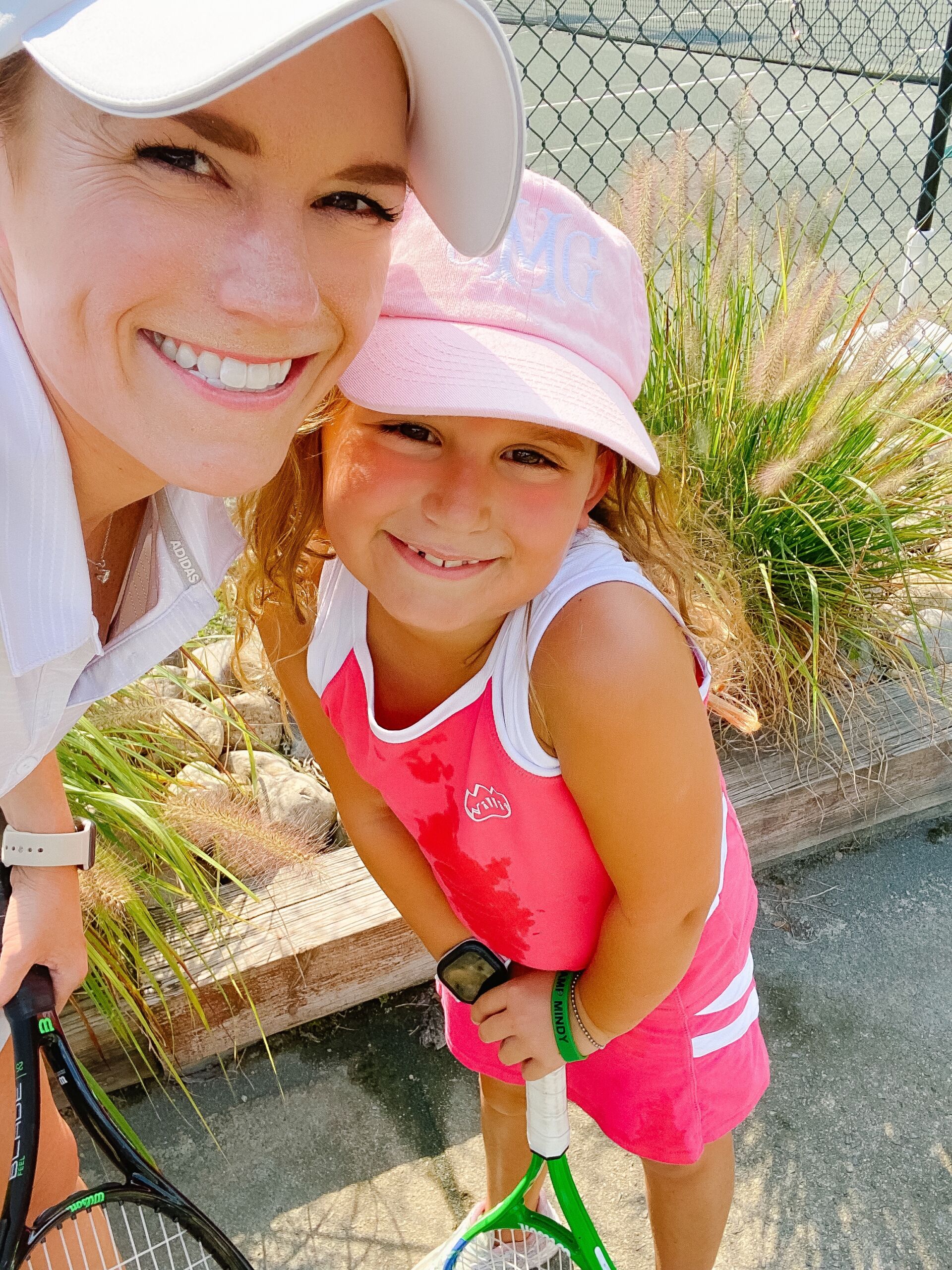 This lap desk is pretty awesome. I love how big it is (can fit up to 15.6″ lap tops) and has a built in mouse pad!!! There's also a little slot in the corner that holds your cell phone which is super handy. I purchased the white marble lap desk but it is available in 6 colors! If you like to use your computer on the couch or in bed, I highly recommend this lap desk (which has almost 30K reviews on Amazon too)!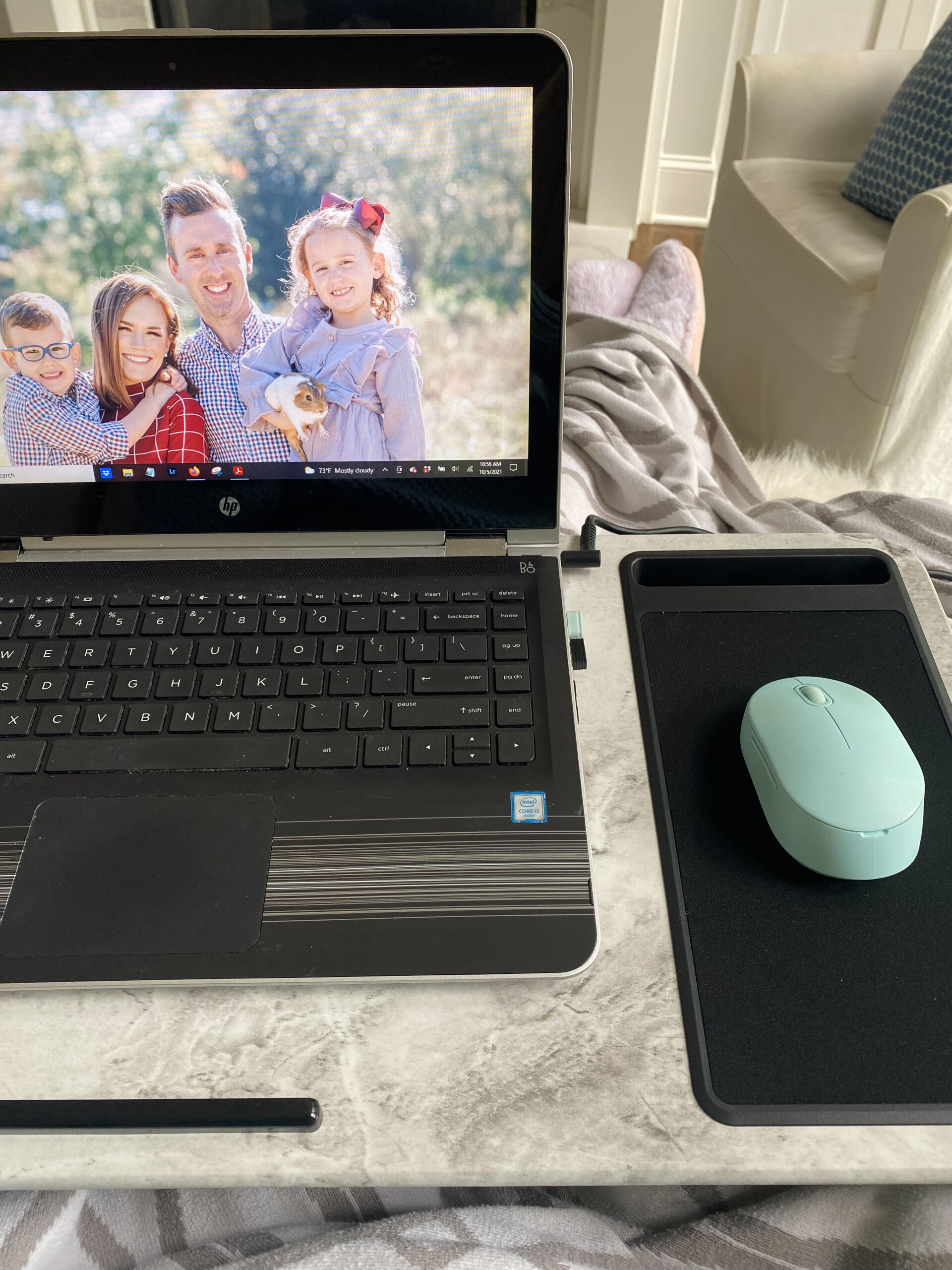 If you are looking for a gift for a boy (or girl) age 6+, look no further. Thomas received a Water Rocket Science Kit for his birthday and it has provided endless hours of entertainment for our kids…and all the neighbor kids too. This stem toy is seriously impressive (and slightly terrifying – ha) and blasts insanely high (90 feet!!!!) into the air. I cannot recommend this rocket high enough. It is so fun, the kids were able to put it together on their own and it's really durable (I expected it to break after hitting the ground a million times but hasn't)!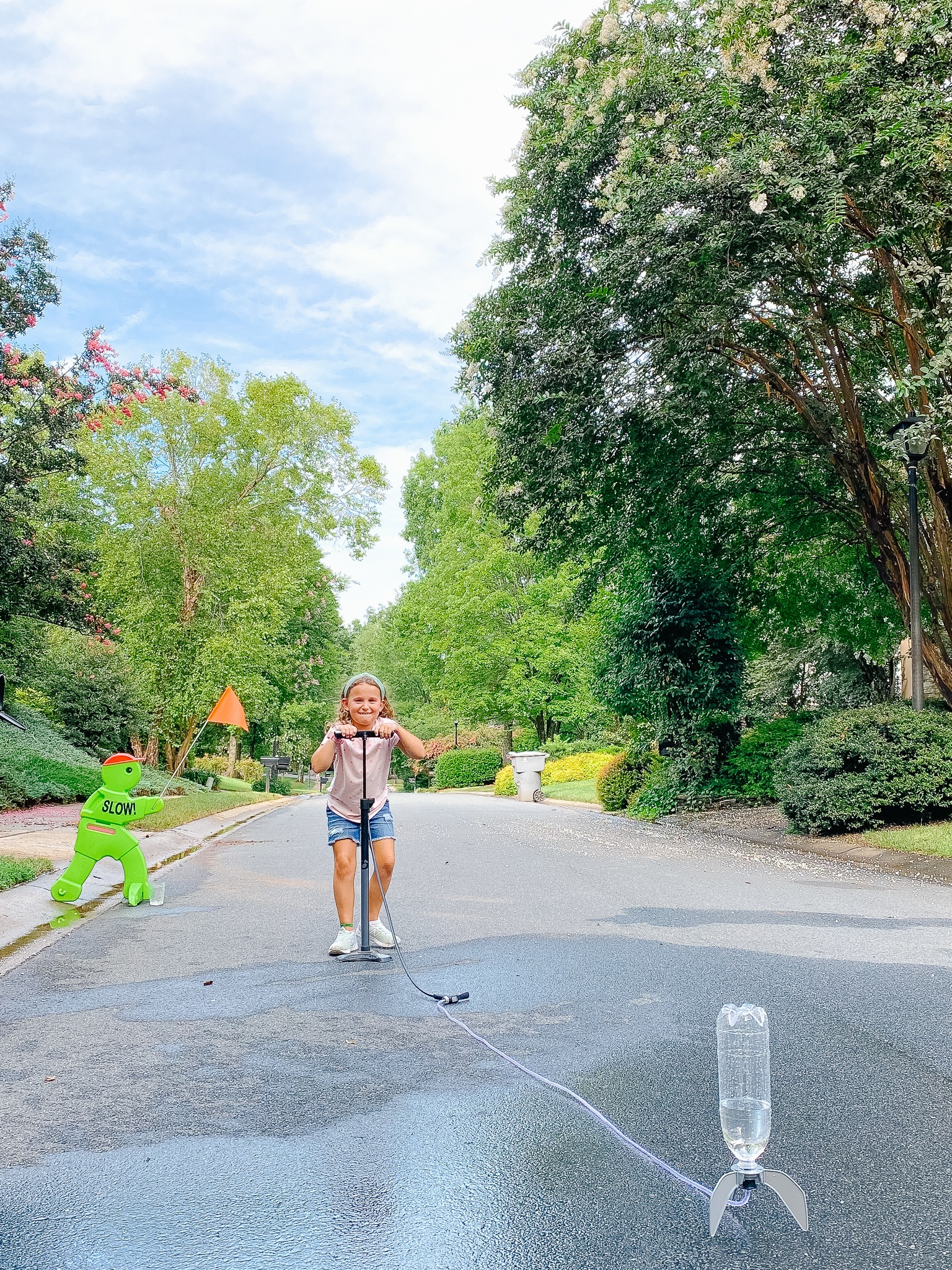 Maybe this was a Florida thing, but does Australian Gold Sunscreen take you back to high school days laying by the pool? This sunscreen along with Banana Boat tanning oil (omg, I still cringe thinking about this) were my go to. Anyway, I about died laughing when my sister pulled this throwback out of her pool bag this summer. She said she had the same reaction when her bestie pulled it out a few weeks earlier…and then she used it and loved it so much she purchased her own bottle. So then I used it…and immediately purchased it. I forgot how amazing this sunscreen smells and use it on my legs and arms (will forever use #8 Supergoop for my face). And now Matt is obsessed with it and won't use anything else. And it is so much less expensive than the other sunscreens in my bag. Anyway, I highly recommend scooping up a bottle.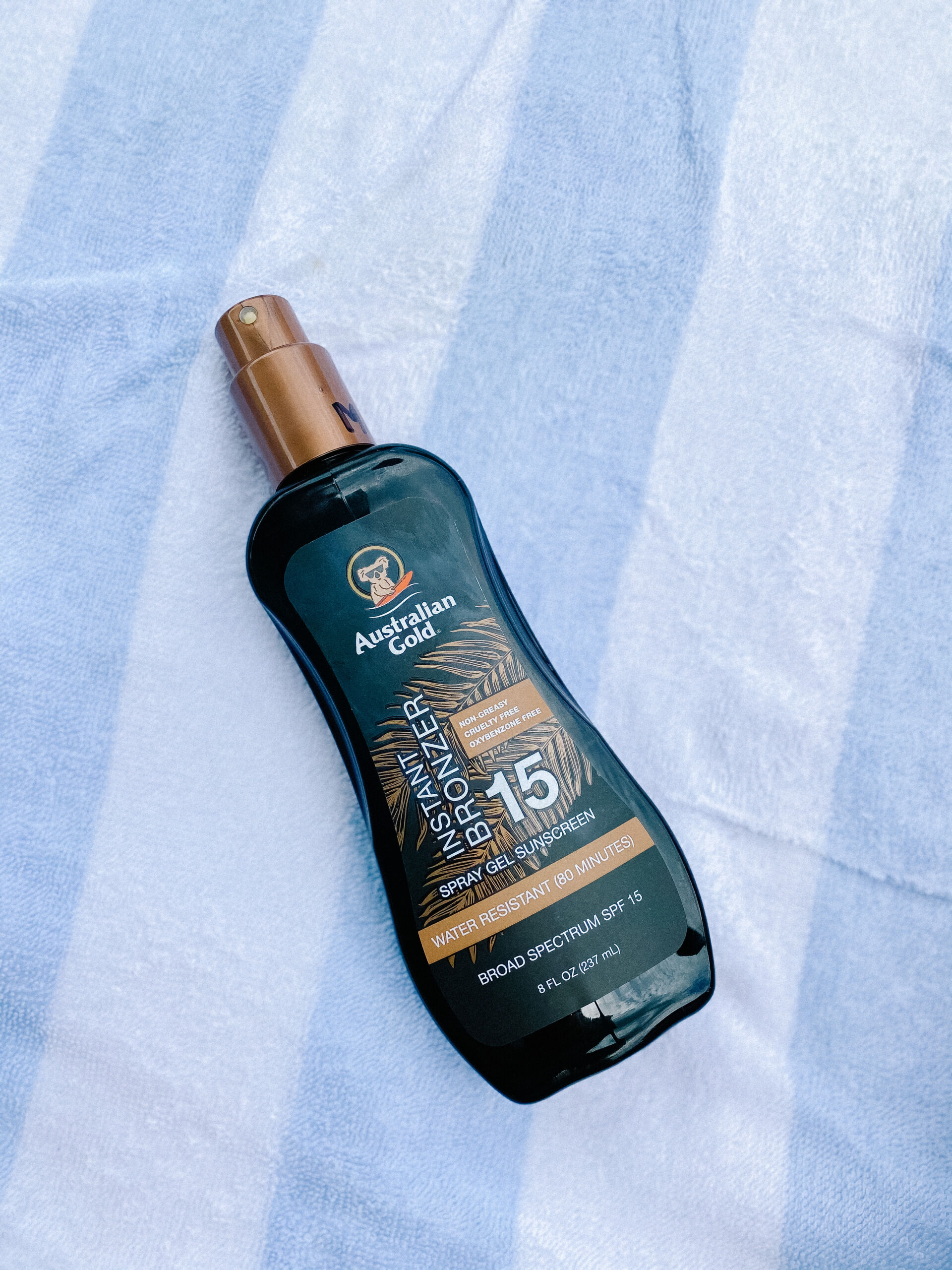 The kids are still so obsessed with riding their new bikes they got last Christmas. For the months it gets dark quickly I purchased a ton of bike safety gear like Bike Safety Flags, LED Bike Wheels & USB Rechargeable Bike Light Set. However, our #1 safety item for when the kids play outside after school is our Slow Man Sign aka "Slowi." This little man lives at the end of our driveway to give the delivery drivers a heads up that we have lots of kids that play on the street.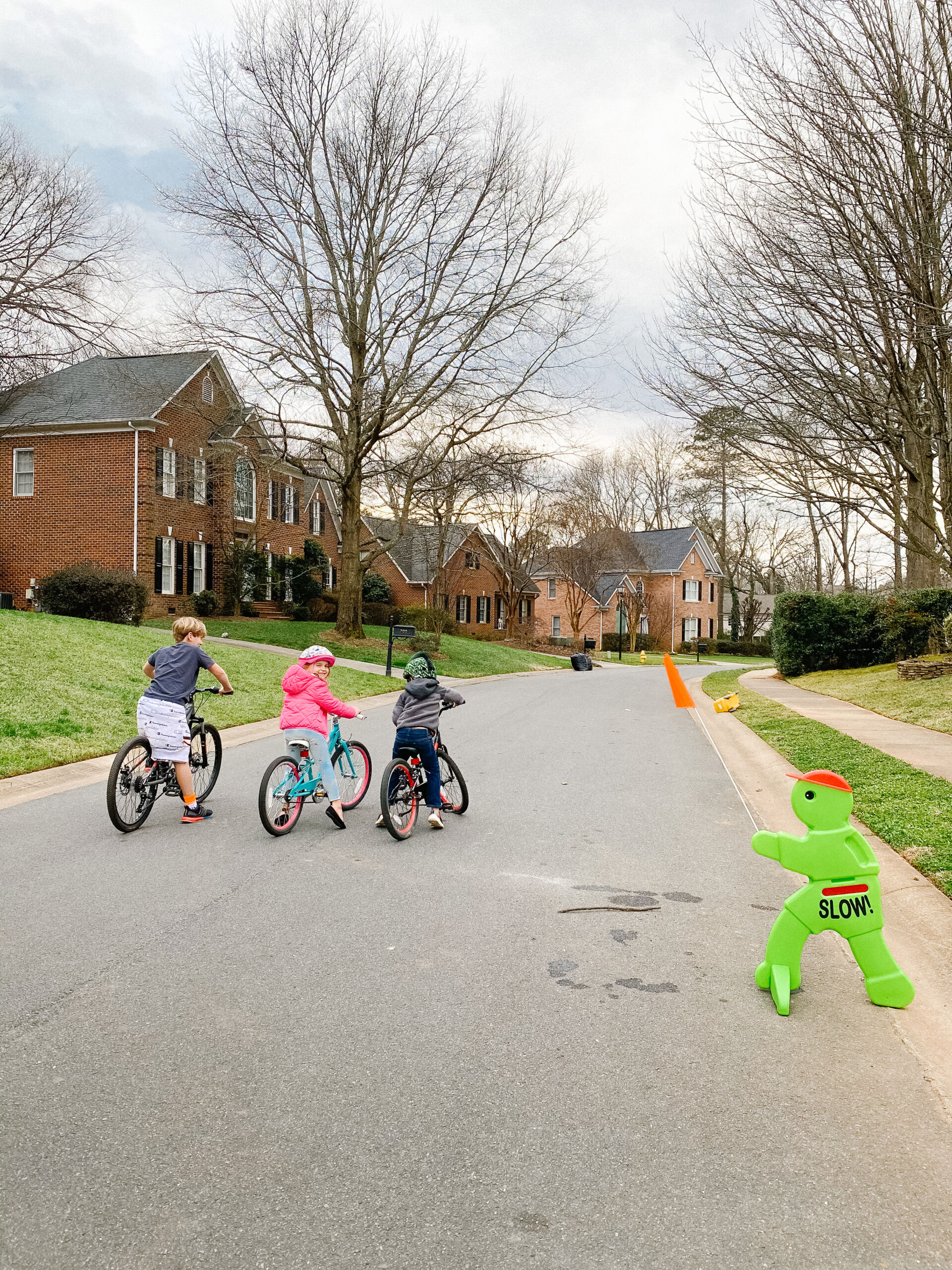 You can find all these favorites and more HERE!