Another soup coming in hot! Combining a reader recommended potato soup recipe (thanks Julie!) with my favorite baked potato soup recipe…and adding a twist (cauliflower!!) to create…the most delicious potato & cauliflower soup that is sure to please the whole family!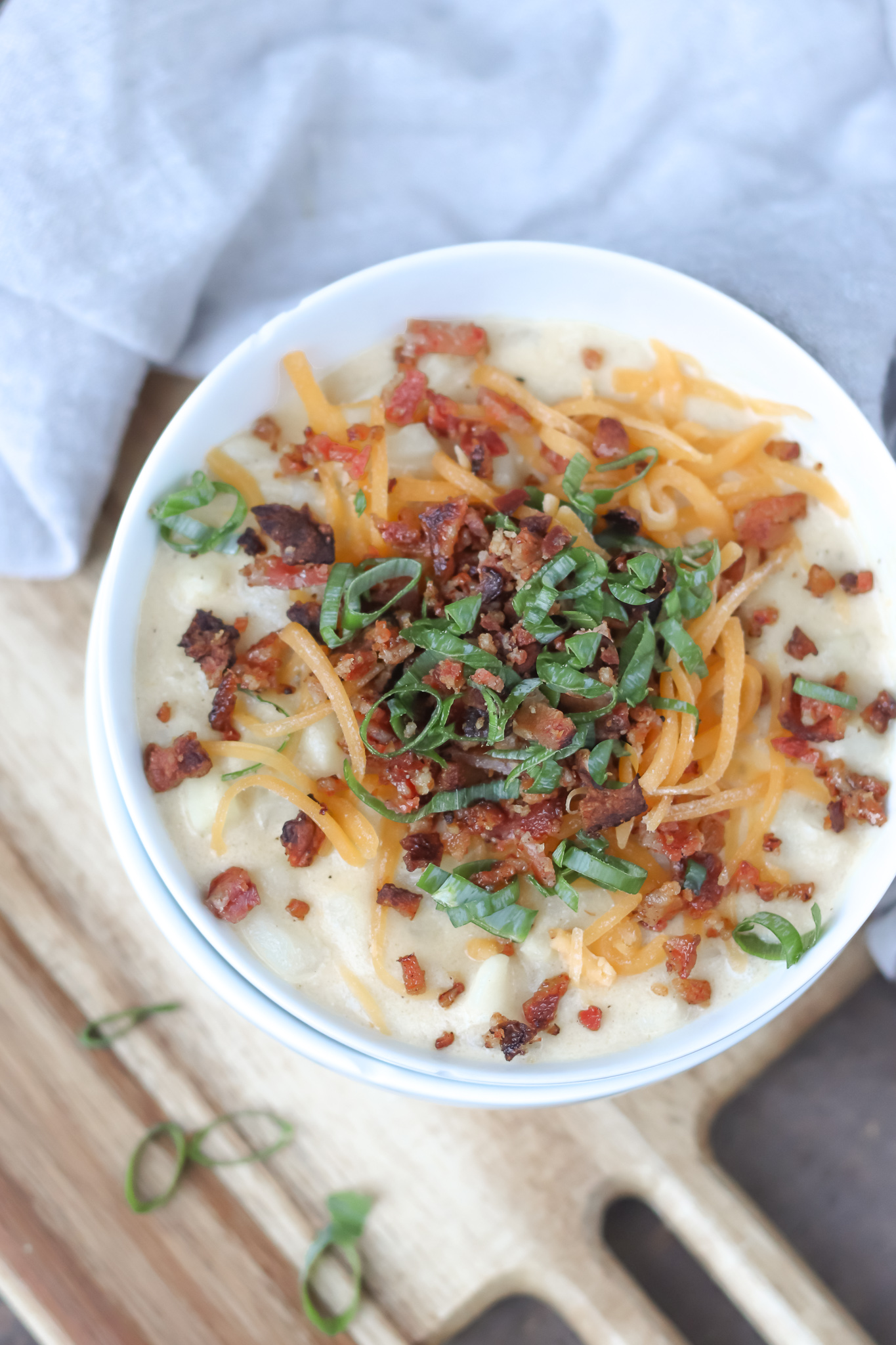 Potato & Cauliflower Soup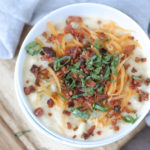 1 30 oz bag frozen hash browns (diced)
1 12 oz bag frozen riced cauliflower
8 slices bacon (thick sliced)
1 small yellow onion, diced (about 1 cup)
4 cloves garlic, minced
1/4 cup all-purpose flour
2.5 cups chicken stock
2 cups milk
1 cup shredded sharp cheddar cheese
1/2 cup sour cream
1 tsp salt
1/2 tsp pepper
optional toppings: sliced green onions or chives, shredded cheese, crumbled bacon, sour cream
In a large soup pot over medium-high heat, cook bacon until crispy. Transfer the bacon to a separate plate and dice once cooled.

Add onion and sauté for 5 minutes, stirring occasionally, until soft. Stir in the garlic and sauté for an extra 1-2 minutes, stirring occasionally, until fragrant. Stir the flour into the mixture and sauté for an additional 1 minute to cook the flour, stirring occasionally. Then stir in the stock until combined, followed by the milk, hash browns and cauliflower rice.

Bring soup to a boil, then reduce heat to medium-low, cover, and simmer for about 10-15 minutes. Stir the soup every few minutes so that the bottom does not burn.

Stir in the cheddar cheese and sour cream, salt, pepper and cooked bacon bits. Serve with toppings!