Today I'm rounding up 8 of my favorite recipes that you absolutely must make before the holiday season is over!
These mini loaves of bread are my go-to Christmas gifts for teachers, neighbors, co-workers, bus driver, mailman, etc. It's also a delicious bread to serve on Christmas morning!

2. Grinch Punch
The most fun Christmas party beverage for kids!
Grinch Punch Recipe: 2 liters of Sprite + 1 gallon of green Hawaiian Punch + 1 gallon of lime sherbet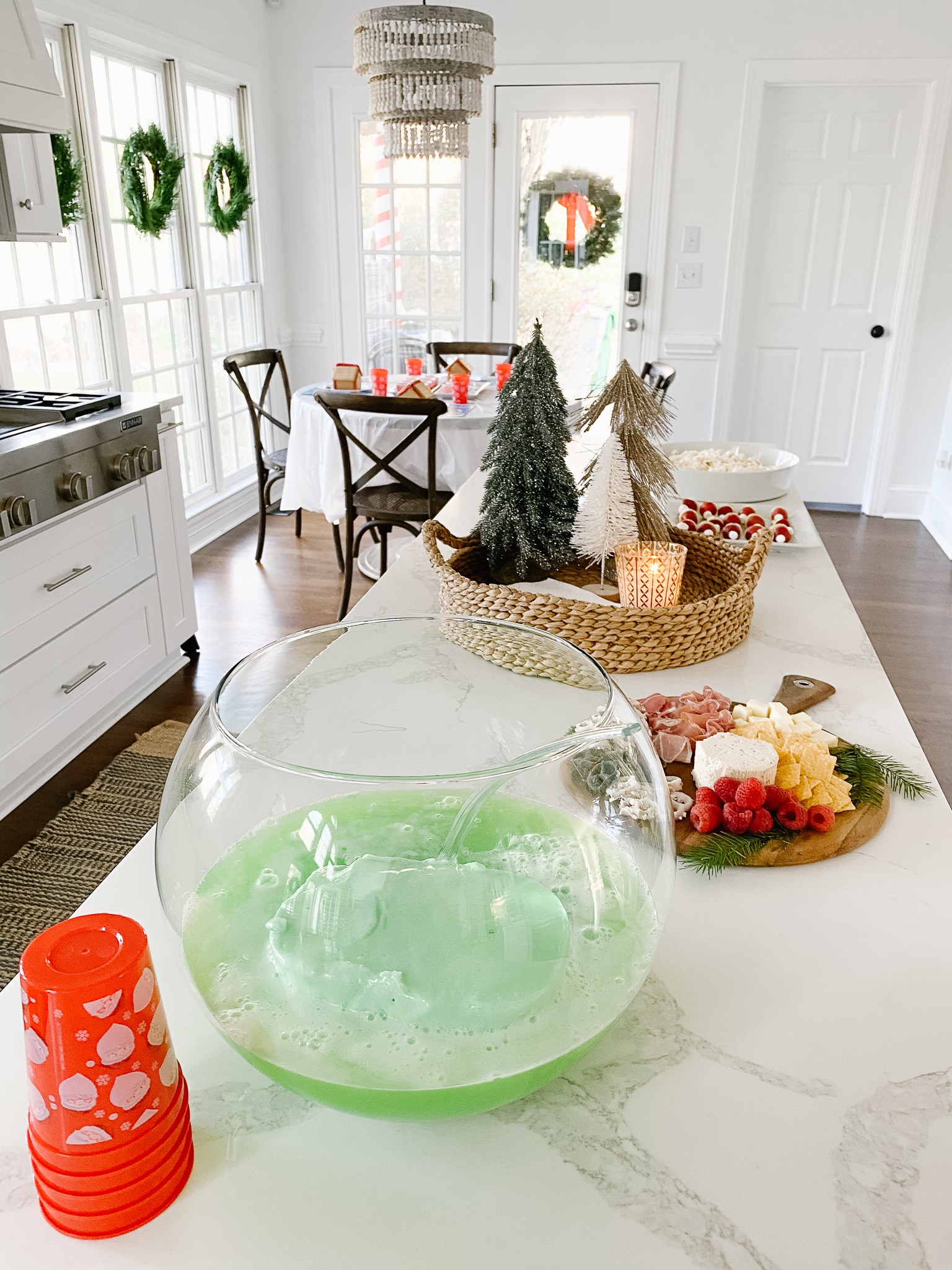 One of my very favorite holiday treats we make every year! If you're heading to a cookie exchange or a Christmas cookie contest, I highly suggest this recipe! This toffee is always a huge hit and is easy to make.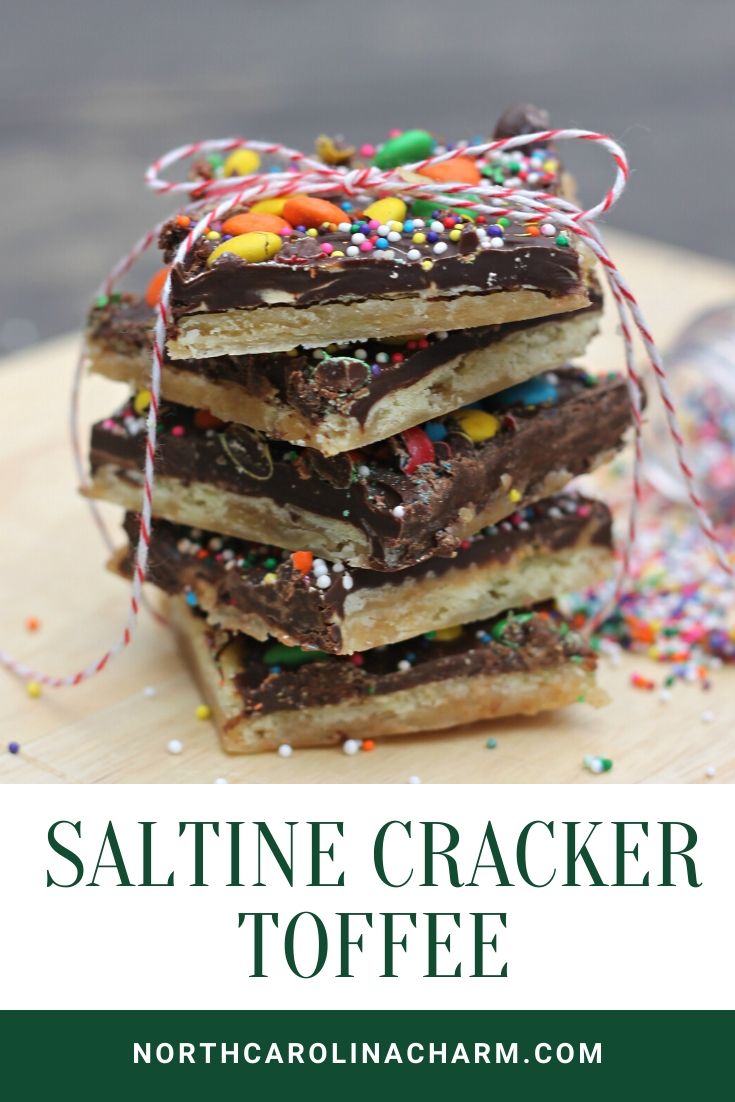 My go to holiday cocktail this year. It's dangerously good. Don't say I didn't warn you…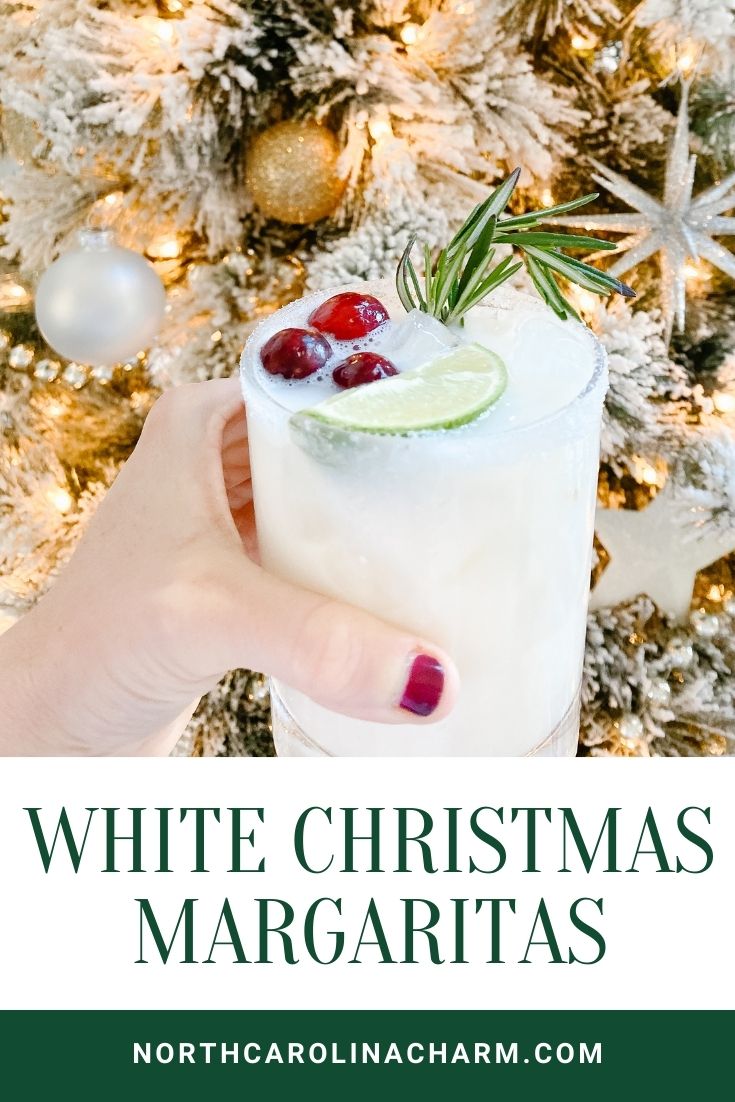 The best appetizer to bring to a Christmas party!!! You can make it the night before (wait to put the pecans on until just before serving). Also, this cheese ball sits out really well for a few hours and is 1000000% guaranteed to please a crowd!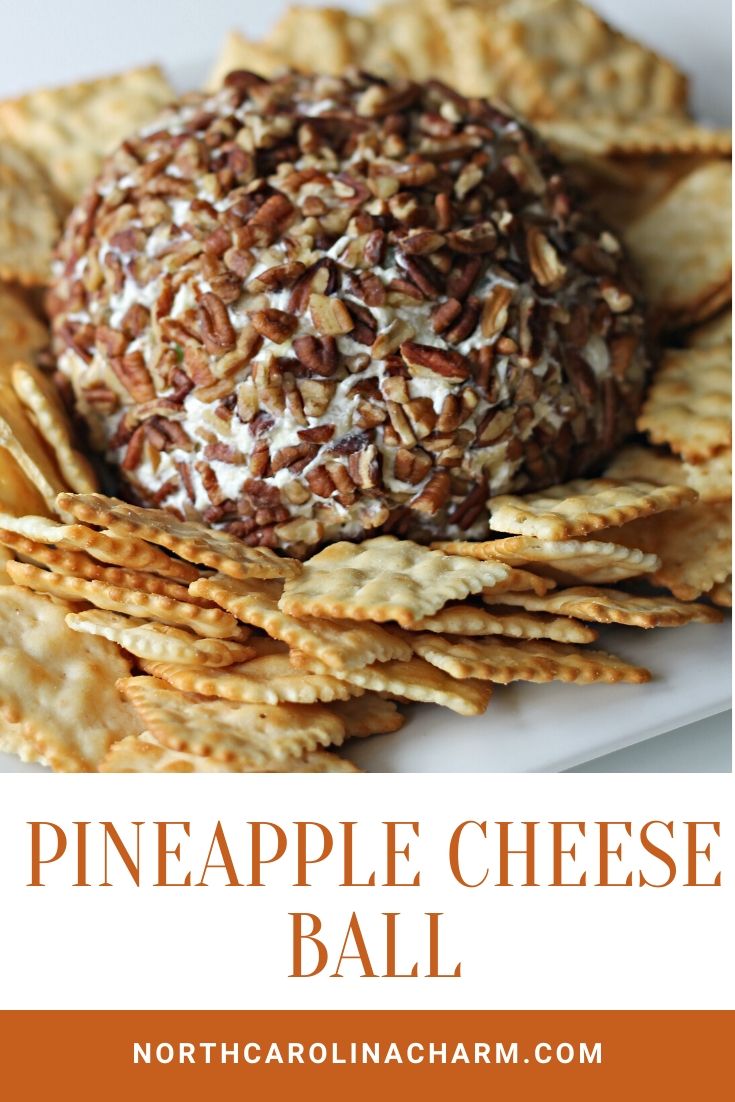 6. Grinch Kabobs
So easy and festive!!!
Grinch Kabobs Recipe: On a toothpick, slide a grape, sliced banana and strawberry. Top with a mini marshmallow.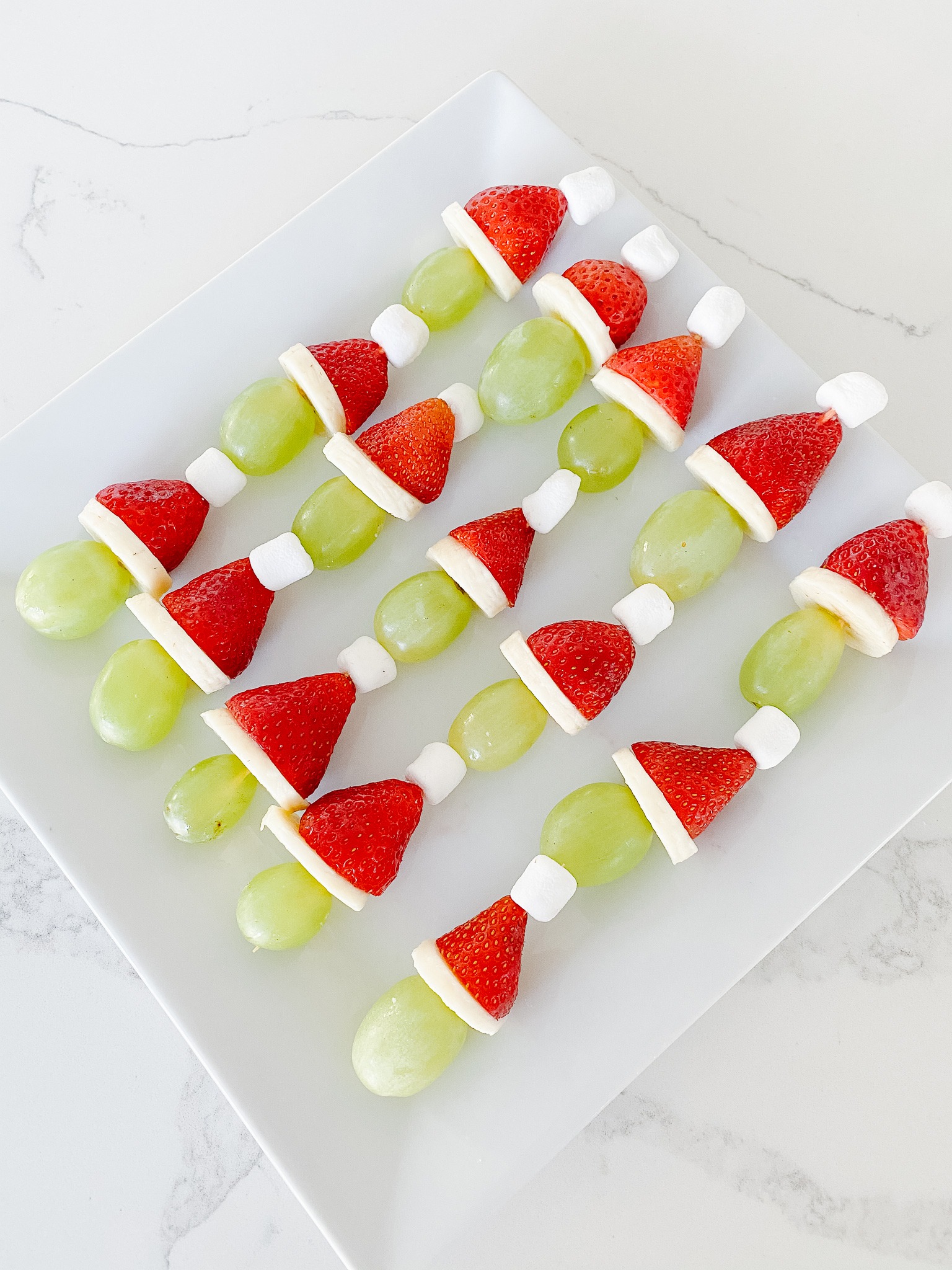 My go to holiday cocktail last year. It's the perfect blend of slightly sweet and slightly tangy.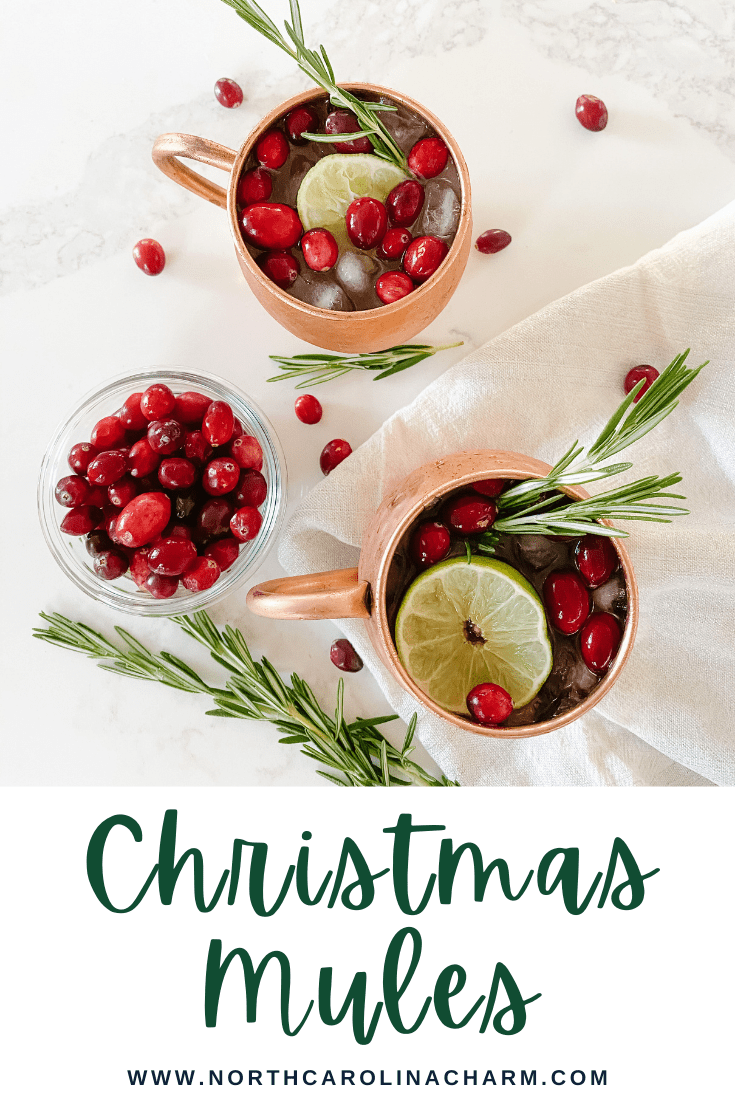 8. Christmas Tree Snack Board
This fun snack board is perfect for snacking on at parties. I love to make this for our family to graze on all day on Christmas Eve!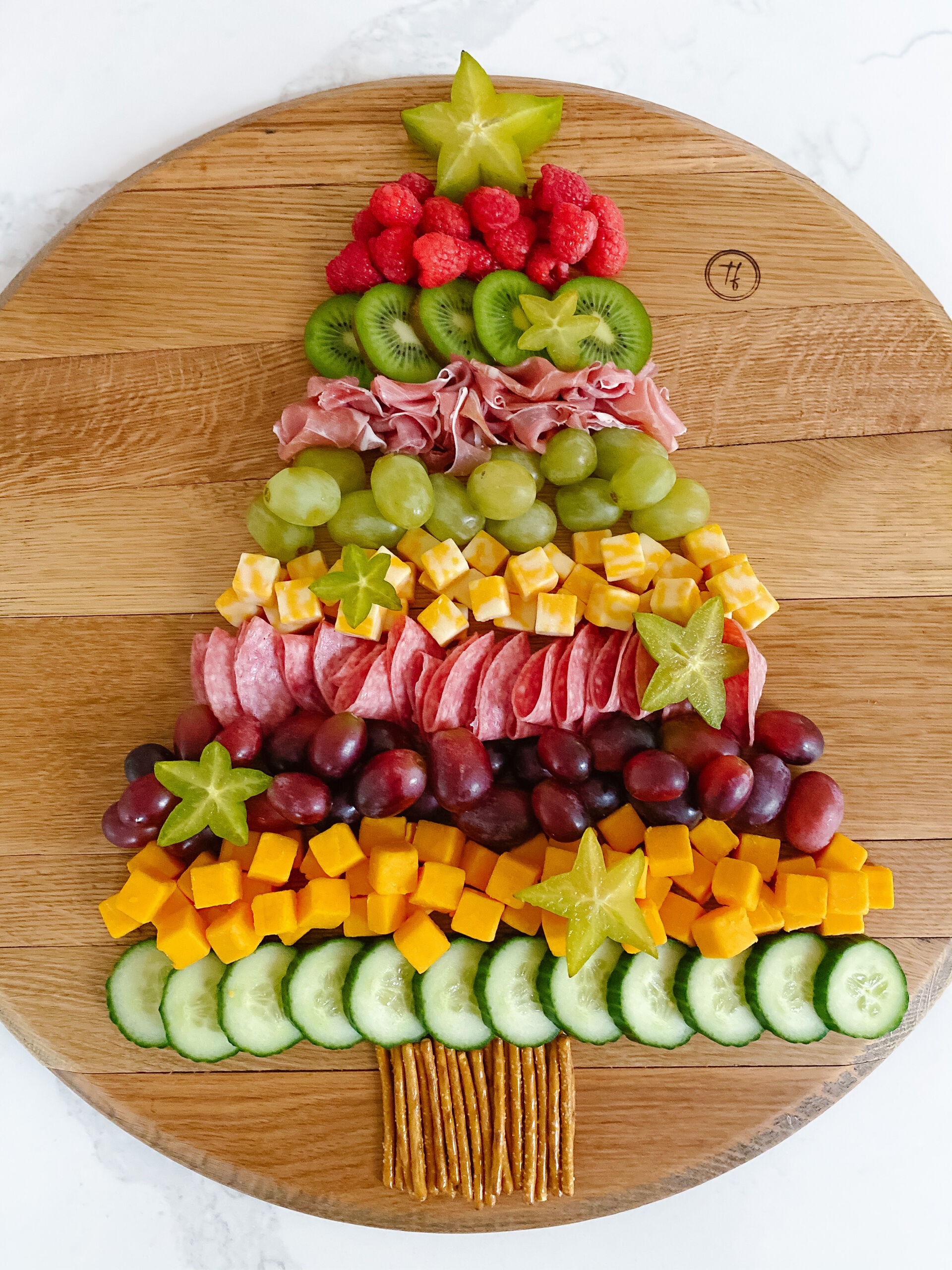 I hope you enjoy these recipes! If you make them, tag me on Instagram (@carolina_charm) — it makes me so happy to see your pictures!!!