I've been getting creative with Taco Tuesday lately. I've been cooking vegan dinners for Matt (and the family) and so they can be hit or miss. For the most part, we've been pretty successful. The outlier is Thomas. He loves meat. And he can spot fake meat from a mile away. So every Taco Tuesday he begs and begs for real taco meat. And Thomas is our GOOD eater. He isn't really picky at all — except he does not like cheese or avocado. Anyway, last week I made refried bean taquitos in the air fryer and everyone in the family LOVED them (I adapted the kids taquitos a bit by omitting the avocado). Anyway, this meal was a breeze to throw together and a hit all around so I wanted to share the recipe!
Air Fried Taquitos (Dairy-Free, Vegan)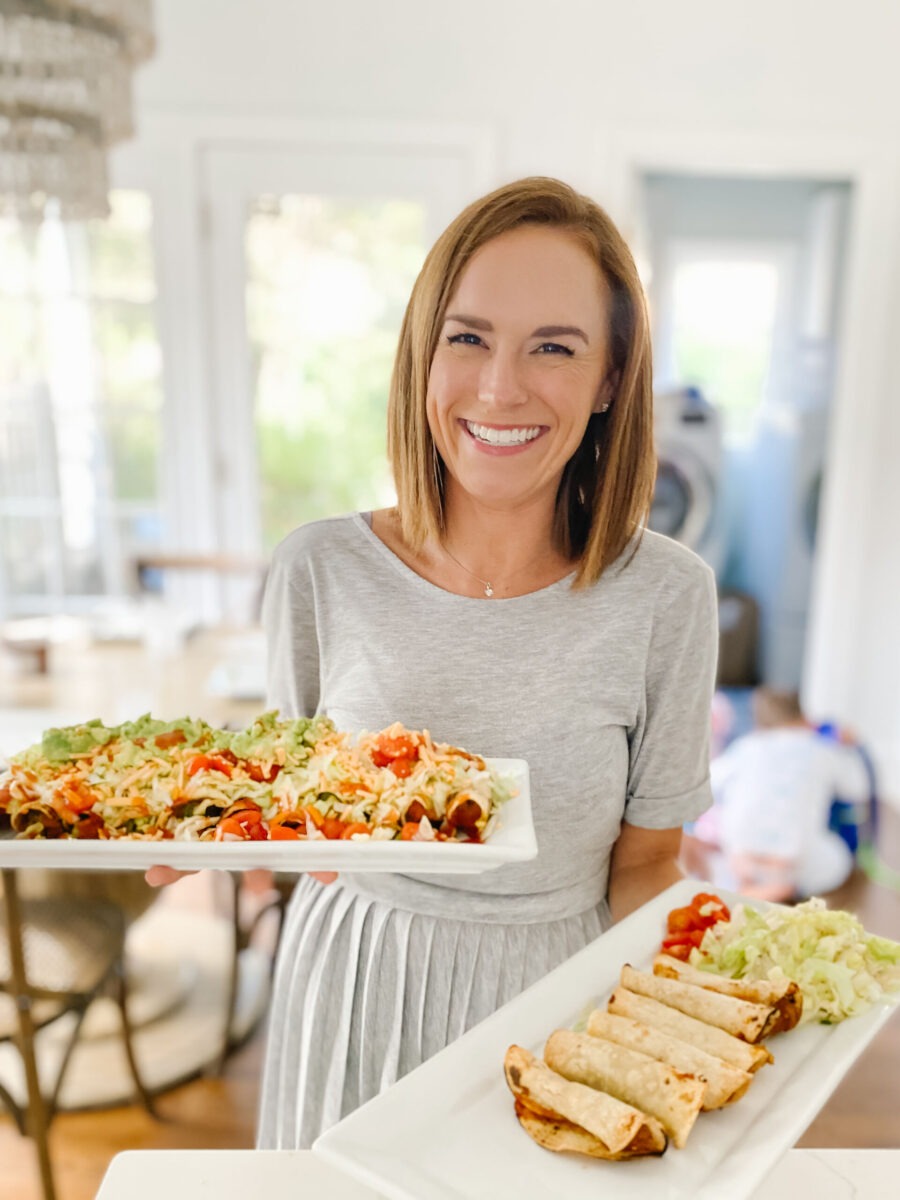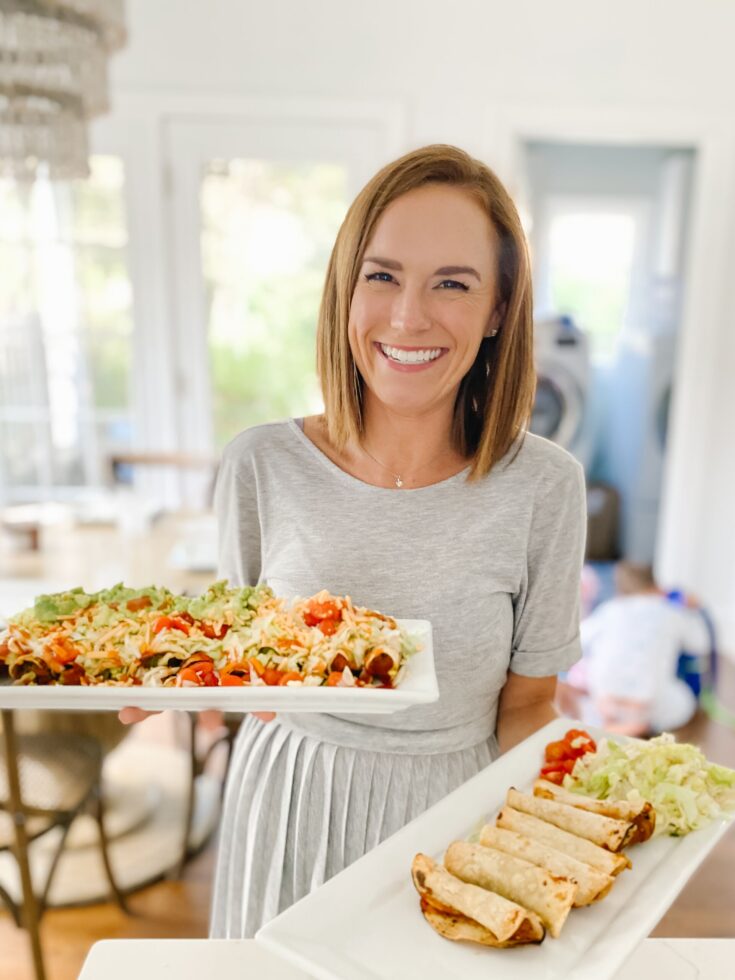 Ingredients
1 large avocado
1 15 oz can refried beans (or your choice of meat)
1 tbsp taco seasoning
8 corn tortillas or 16 street corn size tortillas
olive oil
taco sauce
Toppings: shredded lettuce, cilantro, salsa, taco sauce, (vegan) cheese, tomatoes
salt & pepper
Instructions
Make the avocado mash. In a small bowl, mash an avocado and sprinkle with salt & pepper. Set aside.
Make the bean filling. In another small bowl, add refried beans (or choice of meat) and sprinkle with taco seasoning (to taste). If you're using seasoned meat, you will likely need less taco seasoning. Stir until well combined and set aside.
Carefully warm your tortillas over gas stove top open flame (or microwave in a damp paper towel).
Assemble taquitos. One at a time, brush one side of tortilla with olive oil, flip over and spread a small amount of beans. Add a dallop of avocado and a small drizzle of taco sauce. (Tip: our favorite taquitos were the ones with less filling). Roll tortilla up and place seam side down in air fryer. Assemble the remaining taquitos and add to air fryer.
Cook at 380 degrees for 10 minutes, flipping halfway.
Serve taquitos with your favorite toppings.