Over the past few weeks I've posted a few Amazon dresses that I've been loving. If you're an Amazon junkie like me, this post is for you…a round up of just Amazon spring dresses! As always, you can find more of my Amazon fashion finds here!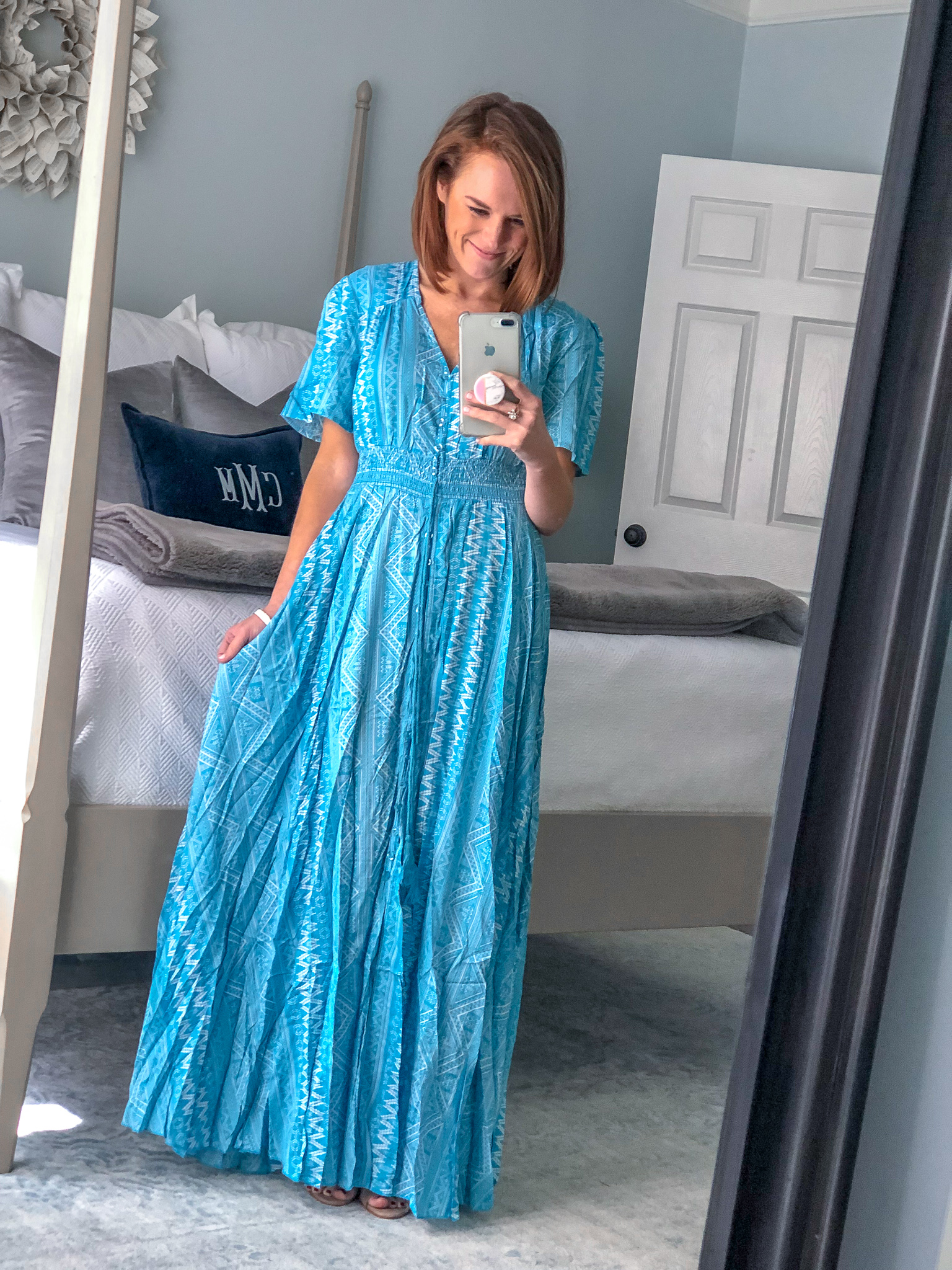 Maxi Dress
This dress is definitely one of my most comfortable dresses in my closet right now and the second most complimented Amazon dress I have been wearing lately. It comes in 27 prints and colors!
This dress has exploded all over the internet. I see it everywhere in so many colors now! It runs large so size down!
Love the print and fit of this dress (runs large) but the material is very thin! It's the perfect dress for wearing as a cover up to the pool though!
This is my FAVORITE casual dress right now and I've been wearing it NON-STOP on the weekends and for travel. The material is extremely soft and comfortable…and this dress HAS POCKETS!!! There are tons of colors and prints to choose from. I have a few other colors on the way to me and plan to wear this dress all summer long!
Saved my favorite for last — my most complimented Amazon dress ever. I absolutely love love love this dress. I've worn it to work every week since it arrived, to church, out on date night and more — it's SO pretty and it's such a good price!
Want to see more of my Amazon favorites? Check out these previous posts: BIKINI ROUND-UP | ONE PIECE SWIM SUITS | SPRING TODDLER DRESSES | RECENT FAVORITES