Happy Friday, friends!
1. Spring Porch Refresh
We've been sprucing up and enjoying our outdoor spaces lately and I am obsessed with our new door mat! It's so bright and happy (and on sale for $15!).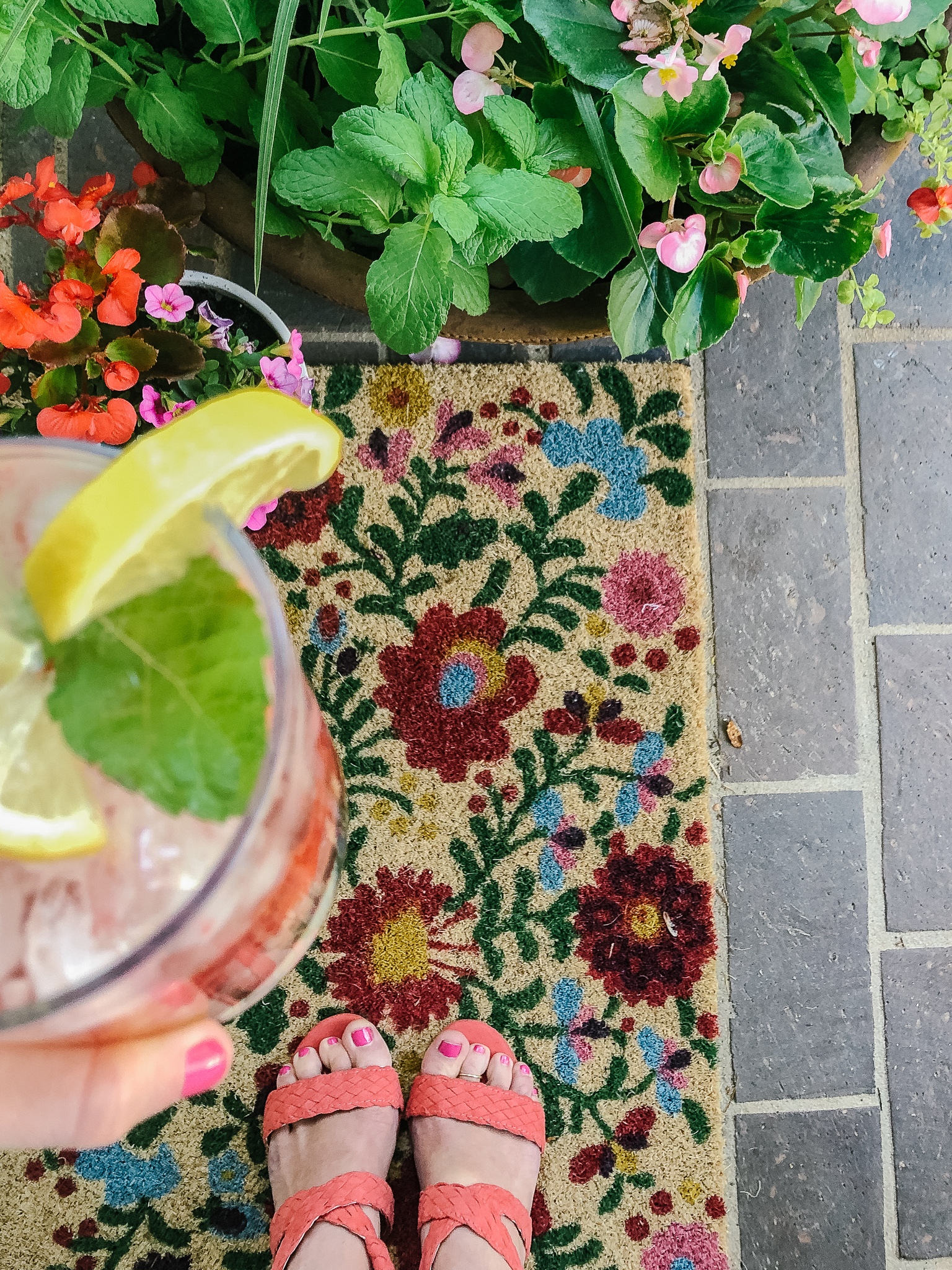 2. Book Review: The Butterfly Garden
Title: The Butterfly Garden
Author: Dot Hutchison
Genre: Psychological Fiction
Back Cover Summary: Near an isolated mansion lies a beautiful garden.
In this garden grow luscious flowers, shady trees…and a collection of precious "butterflies"—young women who have been kidnapped and intricately tattooed to resemble their namesakes. Overseeing it all is the Gardener, a brutal, twisted man obsessed with capturing and preserving his lovely specimens.
When the garden is discovered, a survivor is brought in for questioning. FBI agents Victor Hanoverian and Brandon Eddison are tasked with piecing together one of the most stomach-churning cases of their careers. But the girl, known only as Maya, proves to be a puzzle herself.
As her story twists and turns, slowly shedding light on life in the Butterfly Garden, Maya reveals old grudges, new saviors, and horrific tales of a man who'd go to any length to hold beauty captive. But the more she shares, the more the agents have to wonder what she's still hiding…
Amazon Rating: 4.5 stars. 15k+ reviews — an Amazon Charts best seller.
My Review: WOAH. No wonder it's an Amazon Charts best seller and a recommendation I received from several of my readers — I could not put this book down and read it in 3 days during our beach vacation. Warning, it's incredibly dark and disturbing, the bizarre plot is quite the stretch and the extra "twist" at the end was a little unnecessary, but it's unlike any thriller I've ever read which kept me captivated. I read a review that said this plot is something you might expect to see on Criminal Minds or Law & Order: Special Victims Unit, and that could not be more spot on. This book is definitely not for everyone — read it with caution.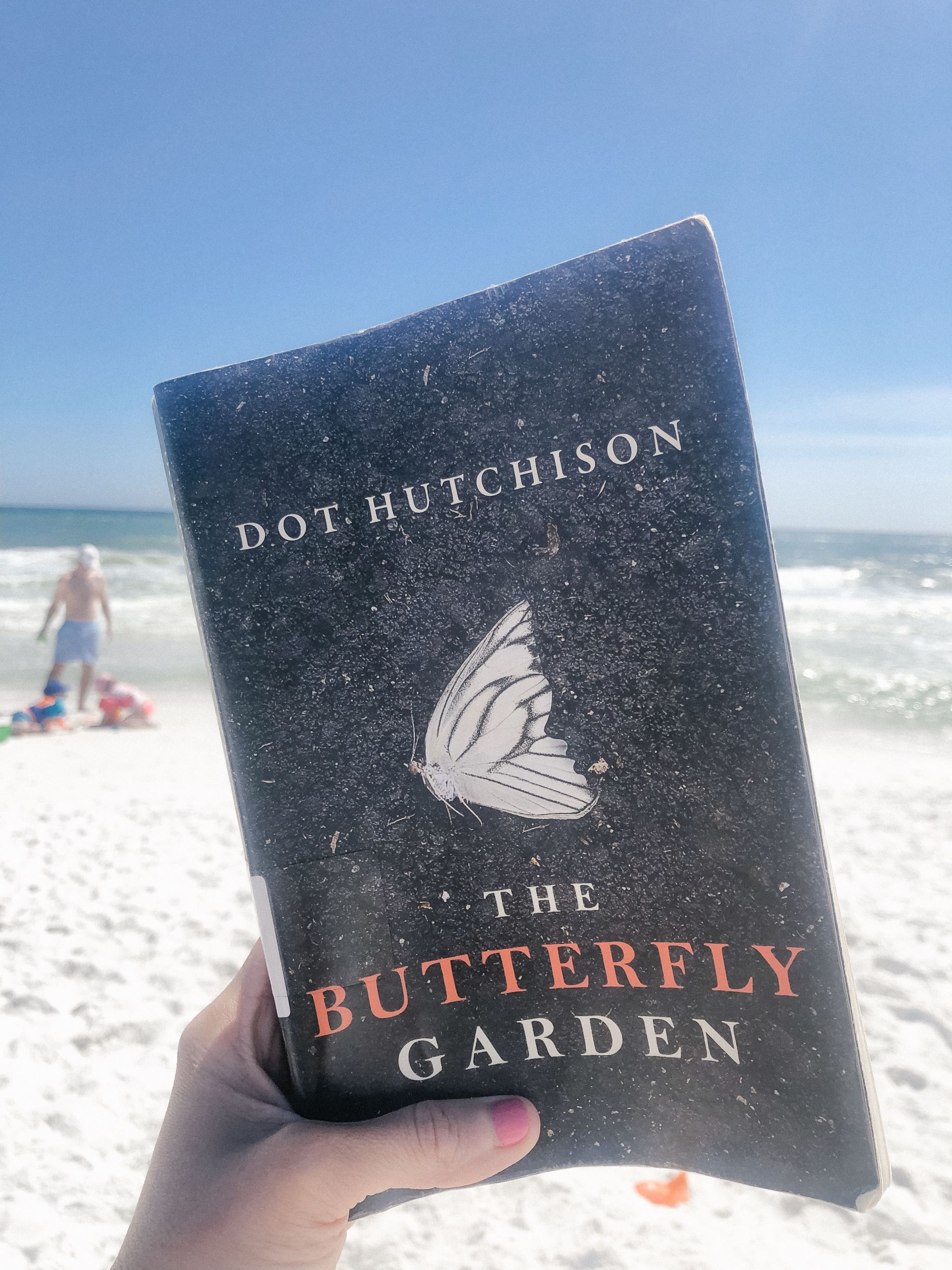 3. At Home

Microdermabrasion
I recently had the opportunity to partner with Neiman Marcus on the launch of their Michael Todd Beauty line! I got to pick out a skincare tool and chose the Michael Todd Beauty Sonic Refresher — a professional grade microdermabrasion system! This minimally abrasive tool provides gentle suction (kind of like a Shop Vac to your face) for deep exfoliation to remove dead or damaged skin cells to reveal firmer, fresher and more radiant skin!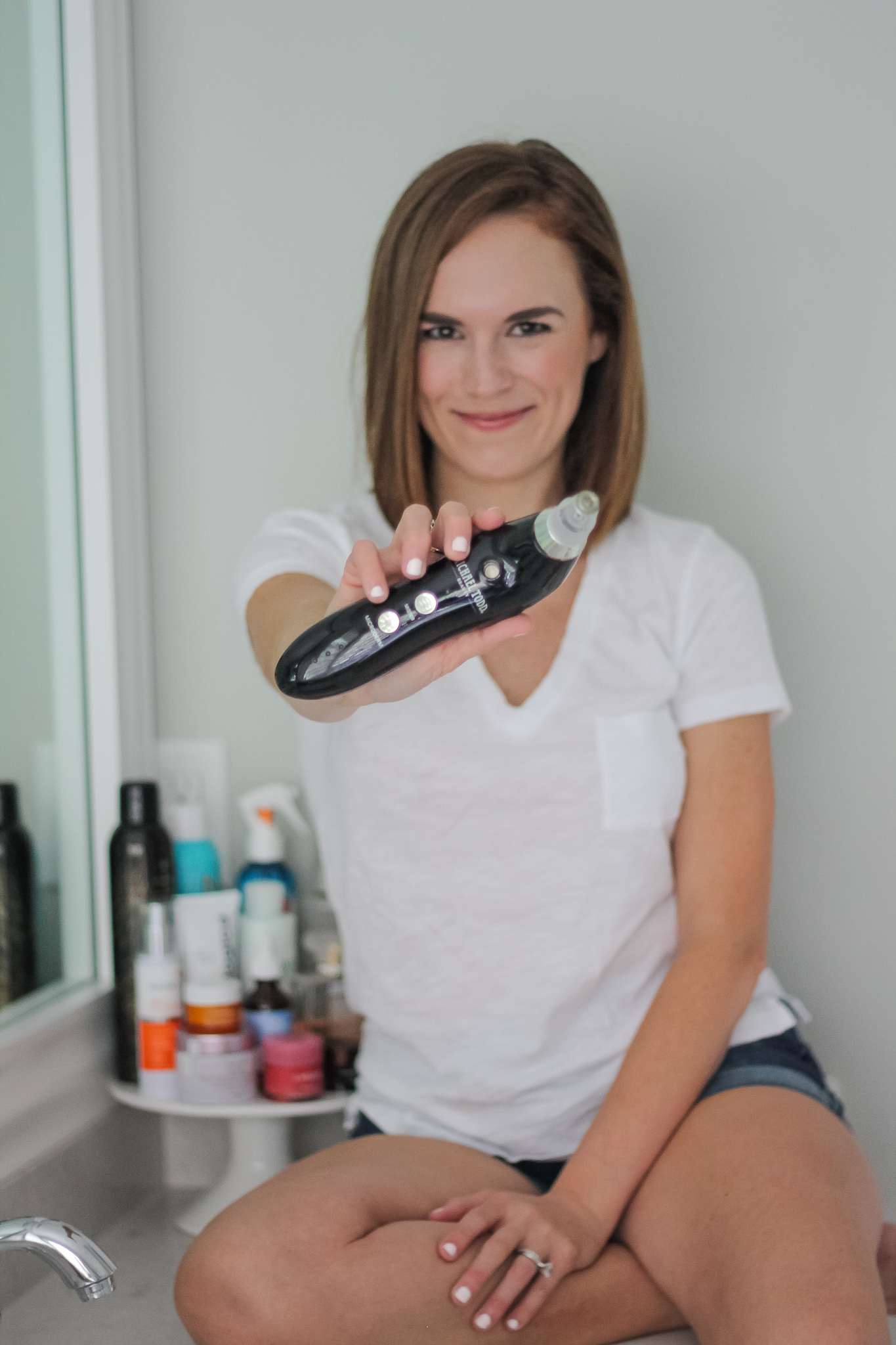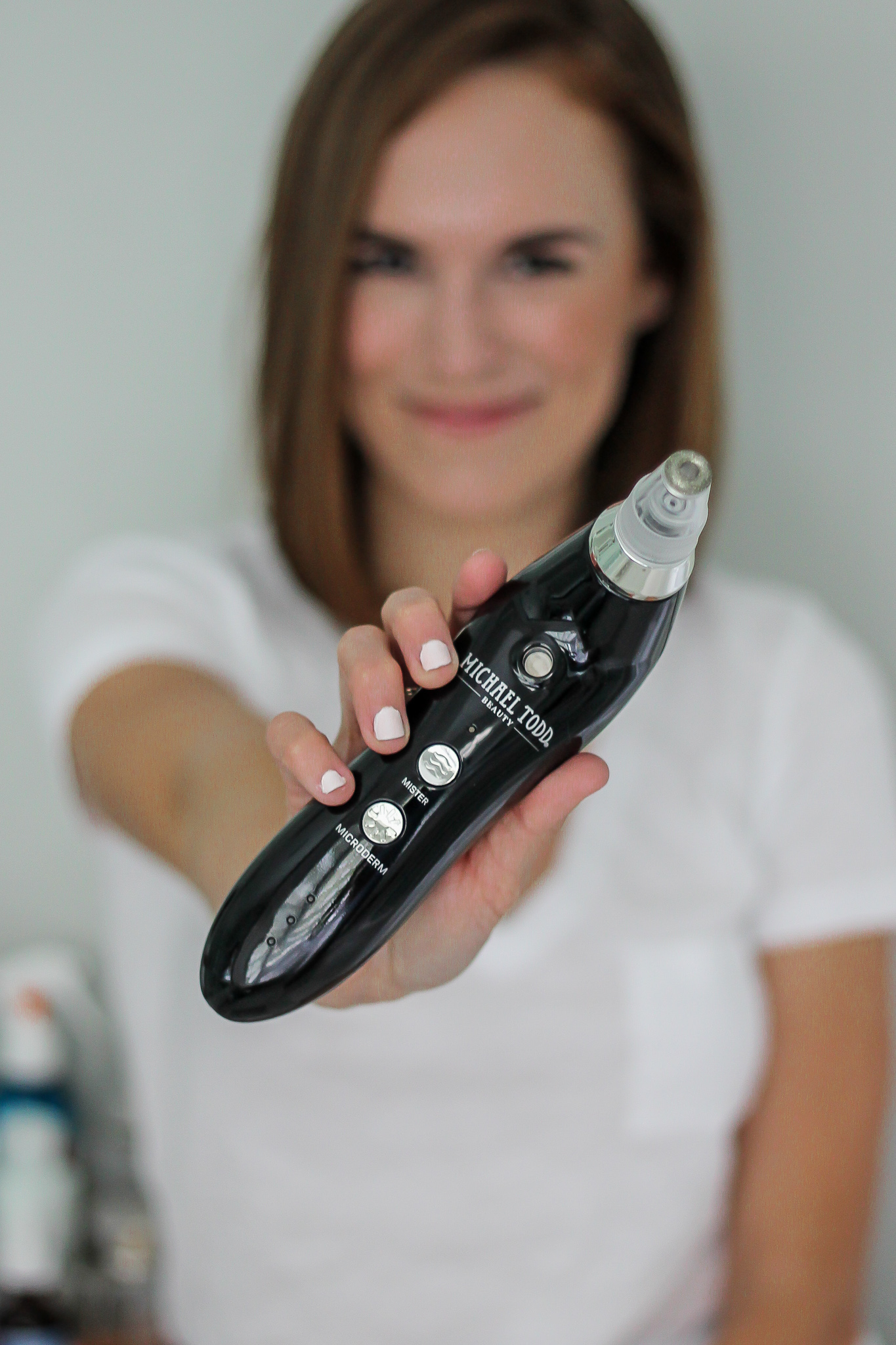 4. Swim Lessons
I snapped this cute picture of Tom before swim lessons this week! Both kids are doing so well at Aqua-Tots!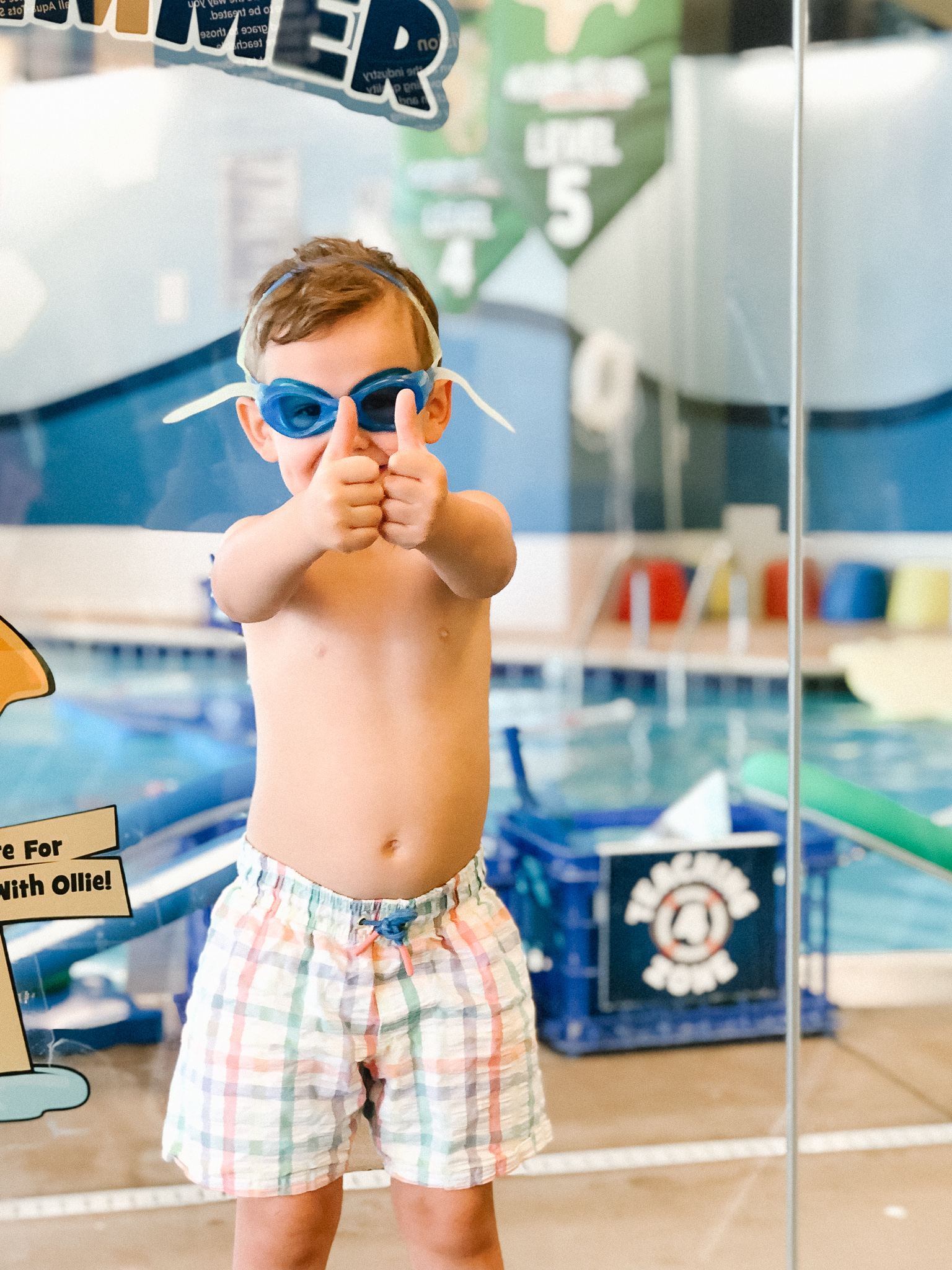 5. Amazon Luxury Beauty Products
I'm a sucker for tacking on beauty products to my Amazon orders. Some of these items are tried and true favorites that I've been using for years and have blogged about time and time again. A few others are products I've purchased more recently and wanted to report back on now that I've used them for a bit!
As a reminder, you can always find lots more of my Amazon beauty favorites here!