I'm not going to lie, this post was a lot more fun to write before we canceled our Spring Break plans. However, it's still swim suit season for many of you so I wanted to share some of my favorite Amazon swim suit options. Most of these are tried and true favorites from last year…except I've updated the post with photos of me wearing the suits so you can see them on! I've also included reviews for the ones I tried on but didn't keep in case they are a better fit for your body!
*NOTE: Almost every one of these options come in a rainbow of colors and prints, so I highly recommend visiting the product page to see all the options for the suit styles you love!
ONE PIECE SWIM SUITS
Starting with my one of my favorite one piece suits! This suit is extremely flattering on every body type (see review photos), the patterns is bright and fun, and I love that it has good support with adjustable straps and padded bra. It's no surprise that it's one of the best sellers! I wore this suit SO much last summer and will definitely be wearing it just as much this summer too. I absolutely love it.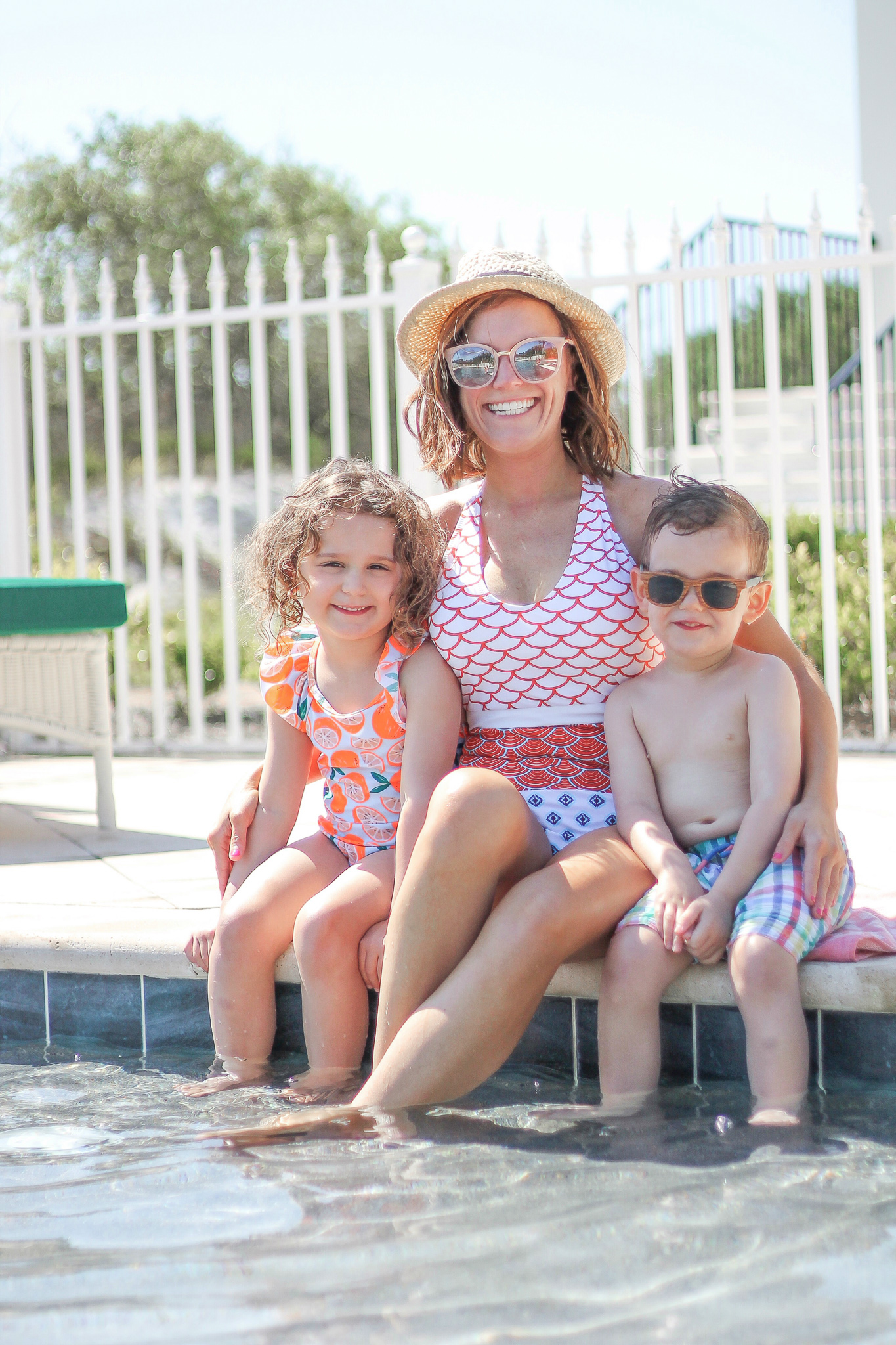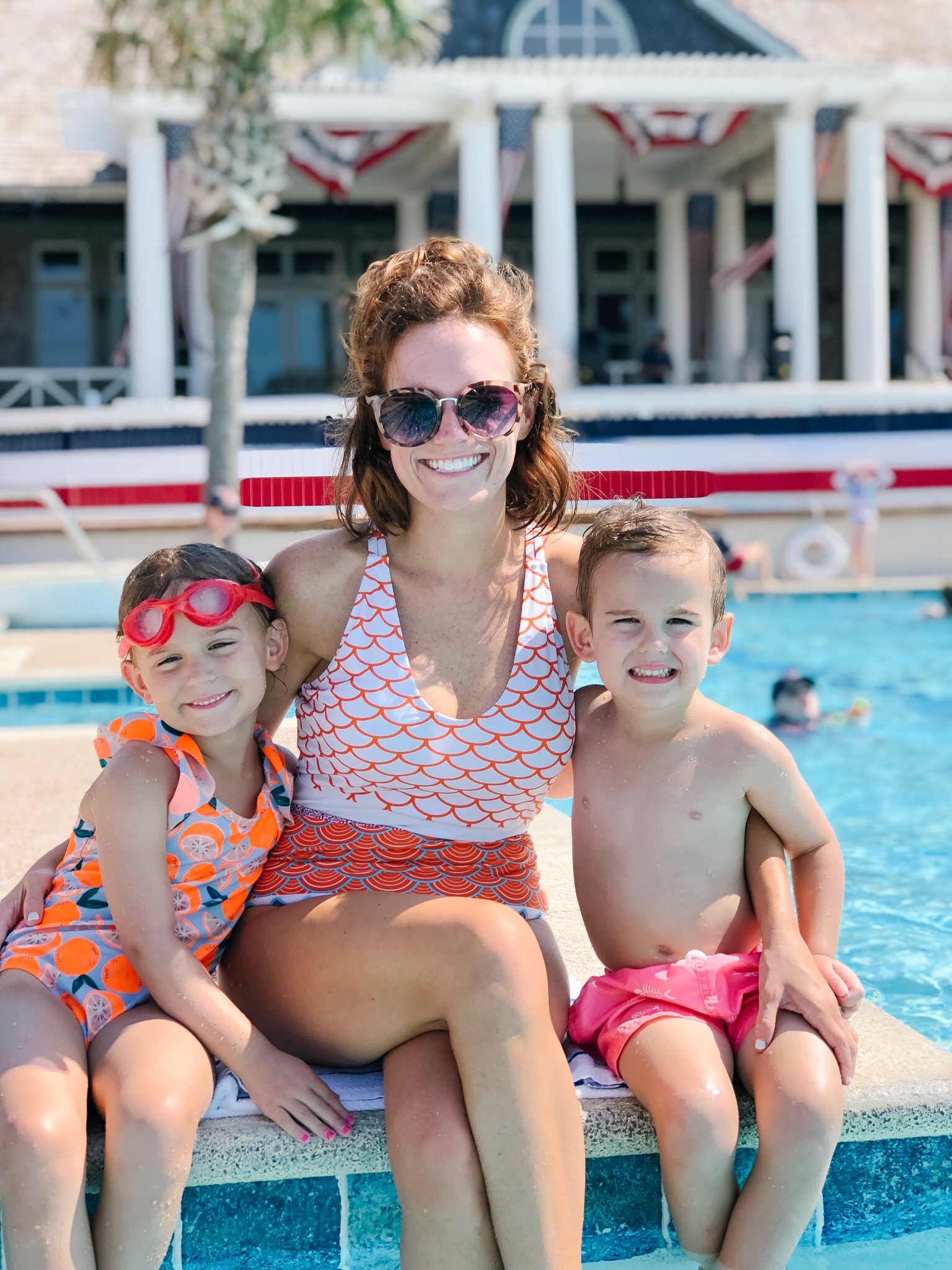 Another suit I wore constantly last year. I got SO many questions about this suit every time I posted it. It is super cute, fits well and has held up great despite wearing it so much! It comes in a ton of prints too.
Another favorite one piece from last year!! This suit is seriously the cutest and I got so many compliments every time I wore it. I know a lot of you scooped this one up last year too and loved it. It also comes in a two piece version and TONS of colors.
This was my second favorite suit last year and was my go to one piece for when I was not chasing my kids around the pool. It's definitely among my spiciest suits with the deeper plunge! It comes in 4 colors and the turquoise color is absolutely gorgeous. I love how this suit ties in the back and has good chest support (you can adjust the cup positioning for fuller coverage) and received a 4.4 out of 5 stars. It's also listed as a best seller!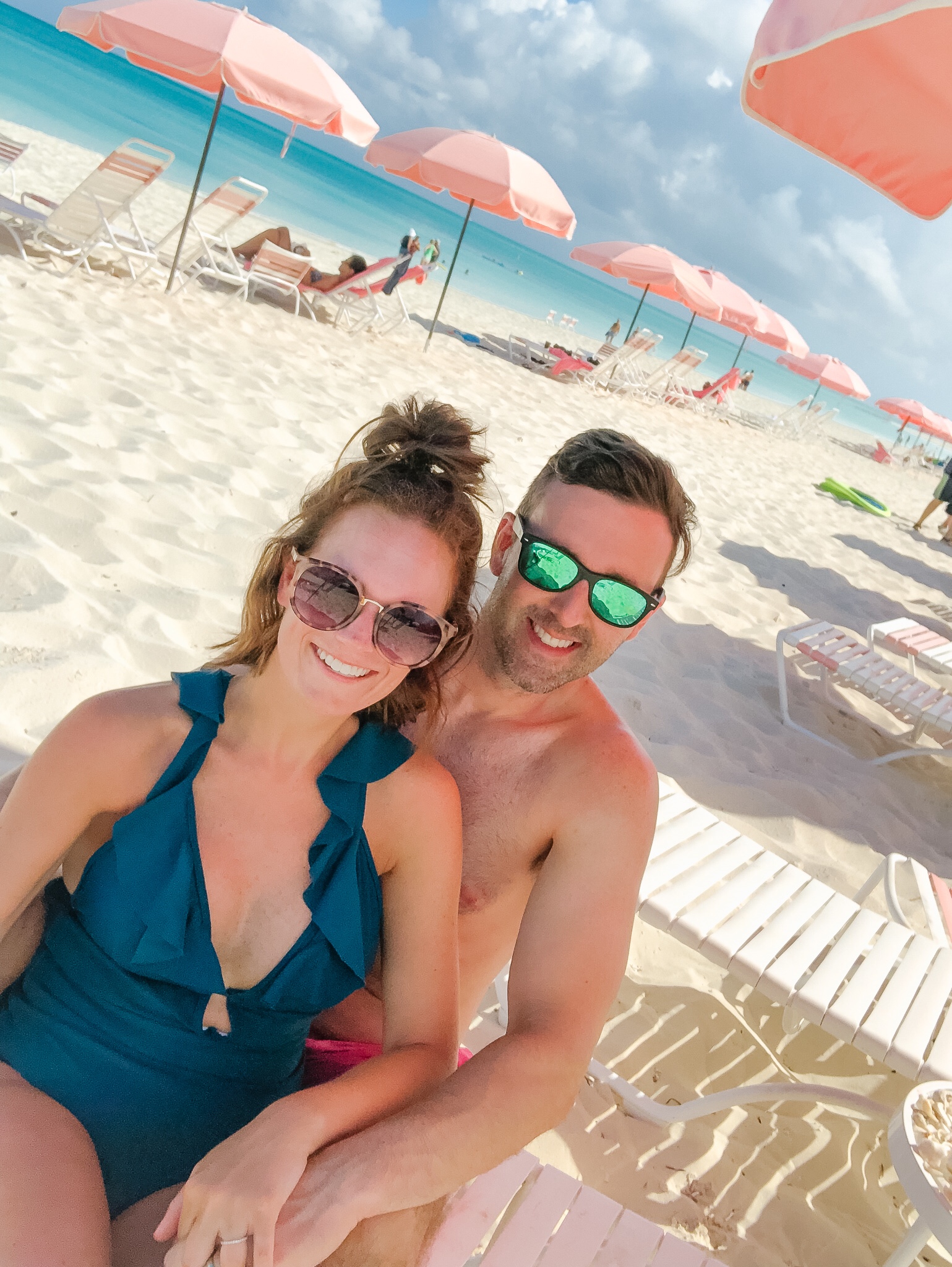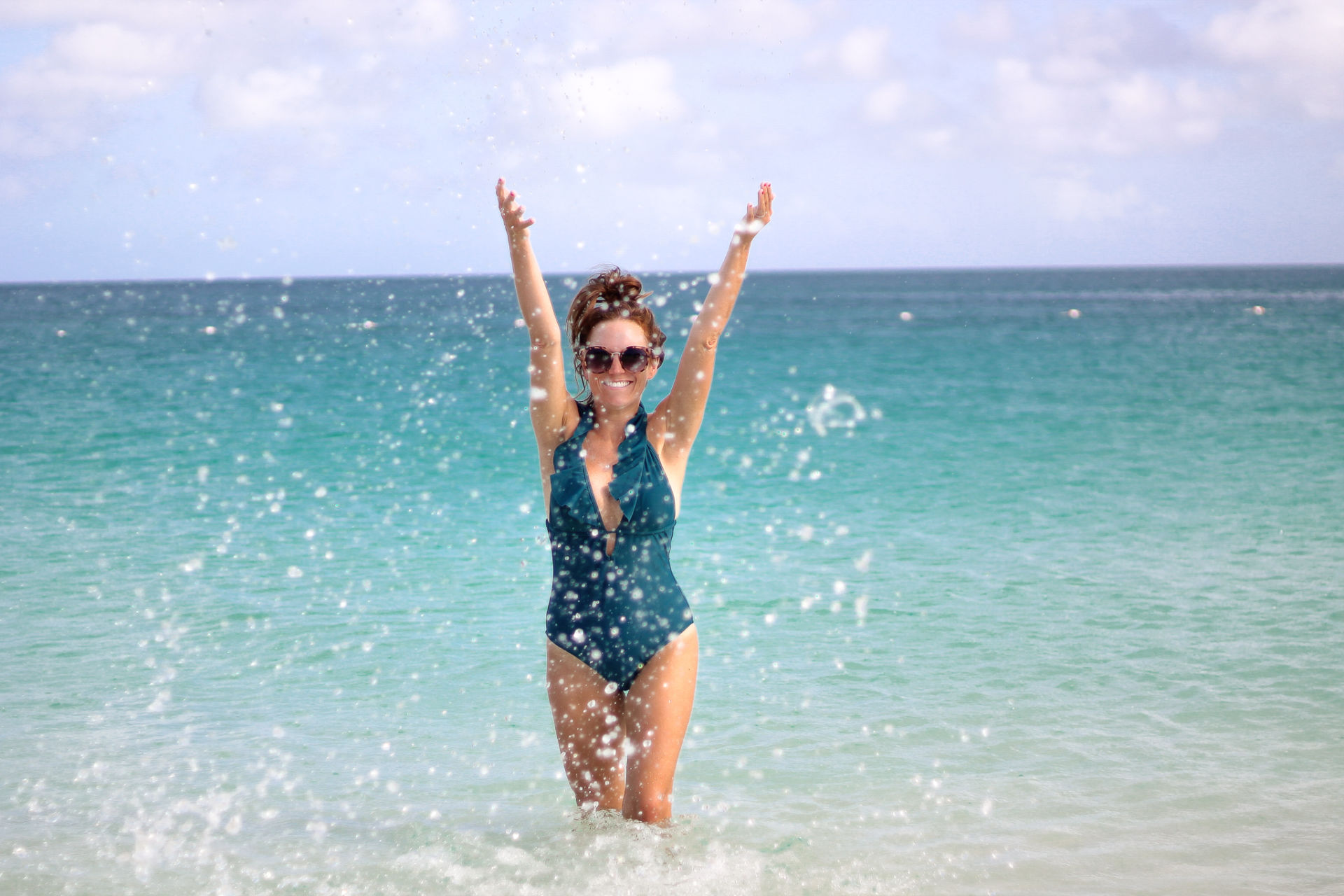 The fit on this suit is really flattering with adjustable straps, good lining and bra padding. The mustard color was a fail on me though. However, this suit comes in several styles (one strap option too) and lots of colors. I'm waiting for the light pink color to come back in stock so I can buy it!
This suit is a good quality inexpensive dupe for the higher end designer versions I've seen. The color blocking on this suit is super cute and I was excited about the side cut out and one strap. The suit has good lining, padding and support, but unfortunately the cut out didn't work for my short torso and love handles. Also, the color is more of a neon orange than yellow. Taller ladies, I say you give this one a shot.
The quality and support of this suit is excellent and it provides full coverage. The color is really pretty but unfortunately doesn't work with my red hair so it's going back.
The color blocking on this suit is too cute but the bra padding was disappointing so this one is going back!
BIKINI OPTIONS
I own all of these suits — so they are true favorites. As a reminder, I highly encourage you to check out the review photos of other women of ALL different sizes wearing each of these suits! Also, all of these suits are budget friendly (between $9-29), great quality and many of them come in several colors. I grabbed my regular size (small) and found them all to fit true to size (but again, read the reviews). I hope you find one (or a few) you love too!
Starting off with the overwhelming winner from last summer! The second I tried this on it was a 10000% YES and was my go to bikini last year! The material is thick, there's excellent support and the scallop detail is so cute. I highly recommend this one!! Oh, and it comes in 4 colors — I want them all.

I grabbed the blue version of this suit last year and loved it so much I scooped up the red one for this summer!
Last summer I picked this up in black and orange. The orange was very neon so I returned it and kept the black and love it. I will definitely be wearing this one again this summer.
This is one of a longtime favorite bikini I've worn the last 3 years and will continue to wear this summer. The coverage is great and I always get so many compliments when I wear this suit!
You can find all of these and LOTS MORE of my favorite swim suits HERE!!!!