If you're looking for your next book, I've got 6 audiobook reviews for you! Here are a few I've listened to lately…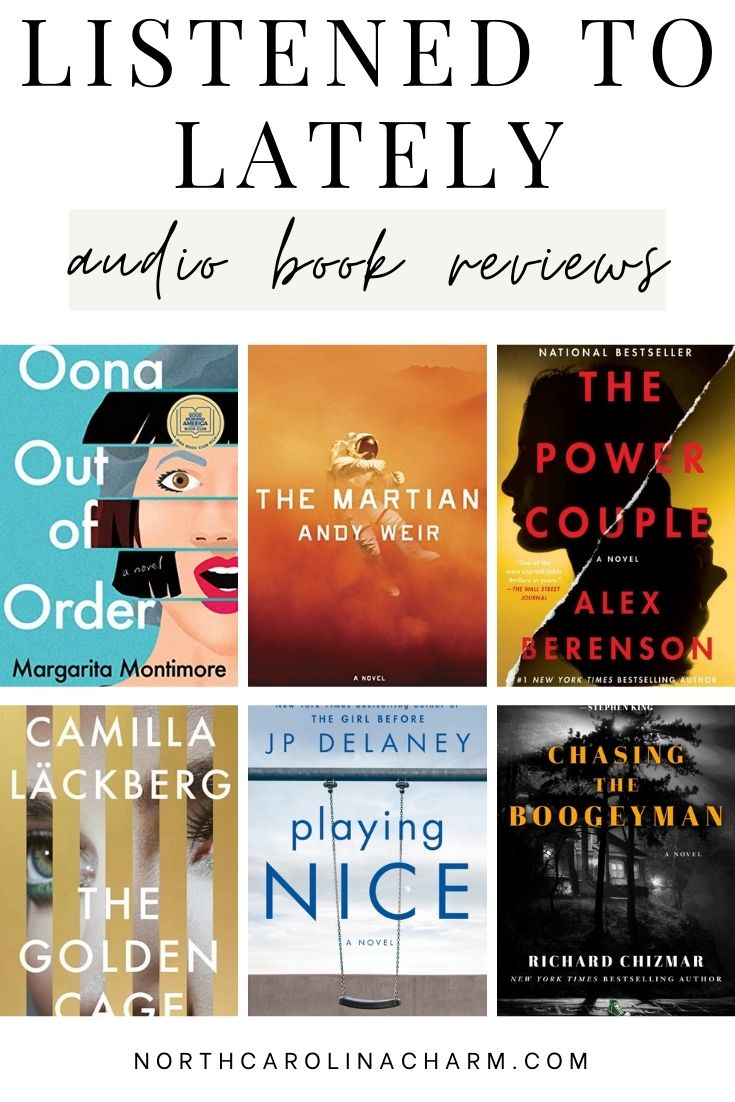 Audiobook Reviews
Rating 4.5/5: I absolutely loved this reader recommended book. The story line is incredibly unique, creative, captivating, thought-provoking and fun to listen to. If you liked Midnight Library, you'll like this one!!
Book Summary: A remarkably inventive novel that explores what it means to live a life fully in the moment, even if those moments are out of order.
It's New Year's Eve 1982, and Oona Lockhart has her whole life before her. At the stroke of midnight she will turn nineteen, and the year ahead promises to be one of consequence. Should she go to London to study economics, or remain at home in Brooklyn to pursue her passion for music and be with her boyfriend? As the countdown to the New Year begins, Oona faints and awakens thirty-two years in the future in her fifty-one-year-old body. Greeted by a friendly stranger in a beautiful house she's told is her own, Oona learns that with each passing year she will leap to another age at random. And so begins Oona Out of Order…
Hopping through decades, pop culture fads, and much-needed stock tips, Oona is still a young woman on the inside but ever changing on the outside. Who will she be next year? Philanthropist? Club Kid? World traveler? Wife to a man she's never met? Surprising, magical, and heart-wrenching, Margarita Montimore has crafted an unforgettable story about the burdens of time, the endurance of love, and the power of family.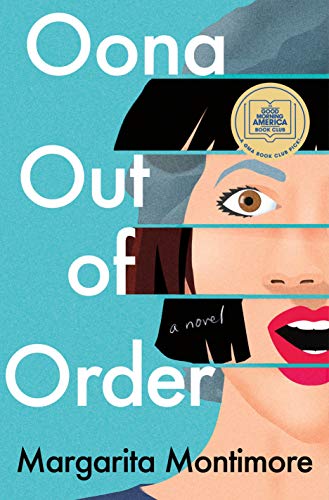 Rating 5/5: I branched out of my usual genre with this sci-fi thriller and absolutely LOVED it. It was so good that I rented the movie on Amazon Prime — which was also SO good. This story absolutely fascinated me and kept me invested the entire time. I also loved the authors writing style and the narration of the audio book was excellent! Highly recommend!!!
Summary: Six days ago, astronaut Mark Watney became one of the first people to walk on Mars.
Now, he's sure he'll be the first person to die there.
After a dust storm nearly kills him and forces his crew to evacuate while thinking him dead, Mark finds himself stranded and completely alone with no way to even signal Earth that he's alive—and even if he could get word out, his supplies would be gone long before a rescue could arrive.
Chances are, though, he won't have time to starve to death. The damaged machinery, unforgiving environment, or plain-old "human error" are much more likely to kill him first.
But Mark isn't ready to give up yet. Drawing on his ingenuity, his engineering skills — and a relentless, dogged refusal to quit — he steadfastly confronts one seemingly insurmountable obstacle after the next. Will his resourcefulness be enough to overcome the impossible odds against him?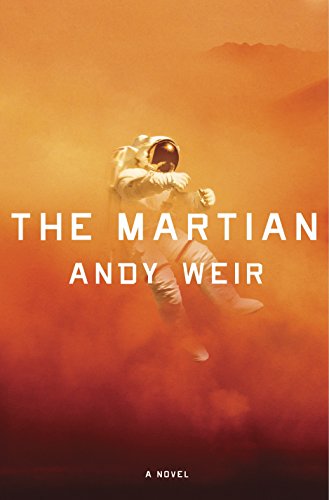 Rating 5/5: Oh my gosh, this book was insanely good. This story is extremely fast-paced, kept me on the edge of my seat, has complex characters, was chock full of twists and turns and kept my attention every second along the way — and I didn't want it to end! The narration was also excellent.
Book Summary: Rebecca and Brian Unsworth appear to have it all. A nice house in the suburbs of Washington, DC. Two well-behaved, healthy teenage children. Important government jobs—Rebecca working in counterterrorism for the Federal Bureau of Investigation, Brian serving as a coder for the National Security Agency. Their lives stand to improve even more as Brian, in his off-hours, has just developed and sold a highly profitable app.
However, the Unsworths' marriage isn't as perfect as it seems. After two decades together, they've drifted apart, talking little and having sex even less. Seeking to revive their strained relationship, they decide for their twentieth wedding anniversary to take their two kids, Kira and Tony, on a European getaway.
They have a blast…until one night in Barcelona when Kira doesn't come home from a dance club. She's gone. Abducted. Over the course of a single weekend, the Unsworths will do everything possible to find her—as Kira herself discovers just how far she'll go to break free of the trap that's been set for her. And even as Rebecca and Brian come together for Kira, they realize their marriage is more tenuous than they realized.
The Power Couple is both a fast-paced, globe-trotting espionage novel full of surprising twists and a nuanced look at modern marriage—the challenges of balancing career, parenthood, sex, and love.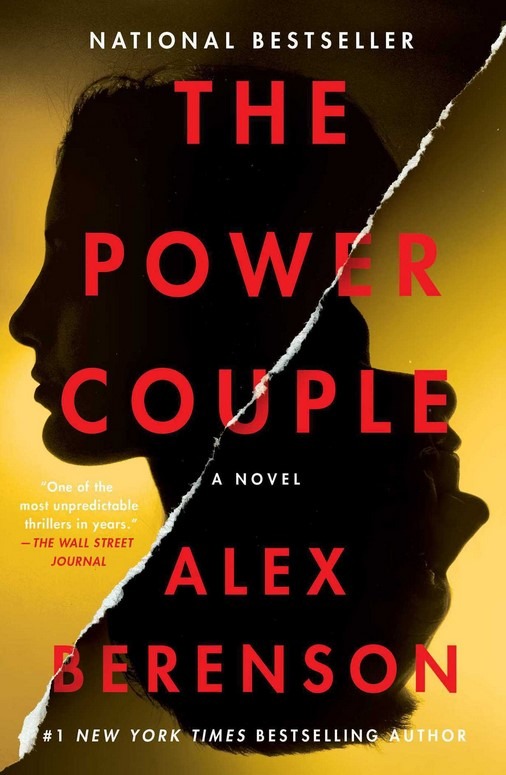 Rating 3/5: There's a LOT going on in this story and admittedly, I was multi-tasking a lot while listening to this book so maybe my review would be a bit better if I was paying closer attention (especially because the book jumps around in time). Even though I didn't love the main character, I do love a good revenge tale (even when the premise is a bit cliche), so most of this book was entertaining to listen to. However, I think I would have enjoyed this book more as a hardback since the plot is complex, there are so many twists and the story is told in part through flashbacks (which is NOT noted in the audio chapter headings).
Book Summary: Faye has loved Jack since they were students at business school. Jack, the perpetual golden boy, grew up wealthy, unlike Faye, who has worked hard to bury a dark past. When Jack needs help launching a new company, Faye leaves school to support him, waitressing by day and working as his strategist by night. With the business soaring, Faye and Jack have a baby, and Faye finds herself at home, caring for their daughter, wealthier than she ever imagined, but more and more removed from the excitement of the business world. And none of the perks of wealth make up for the fact that Jack has begun to treat her coldly, undermining her intelligence and forgetting all she sacrificed for his success. When Faye discovers that he's having an affair, the polished facade of their life cracks wide open. Faye is alone, emotionally shattered, and financially devastated–but hell hath no fury like a woman with a violent past bent on vengeance. Jack is about to get exactly what he deserves–and so much more. In this splashy, electrifying story of sex, betrayal, and secrets, a woman's revenge is a brutal but beautiful thing.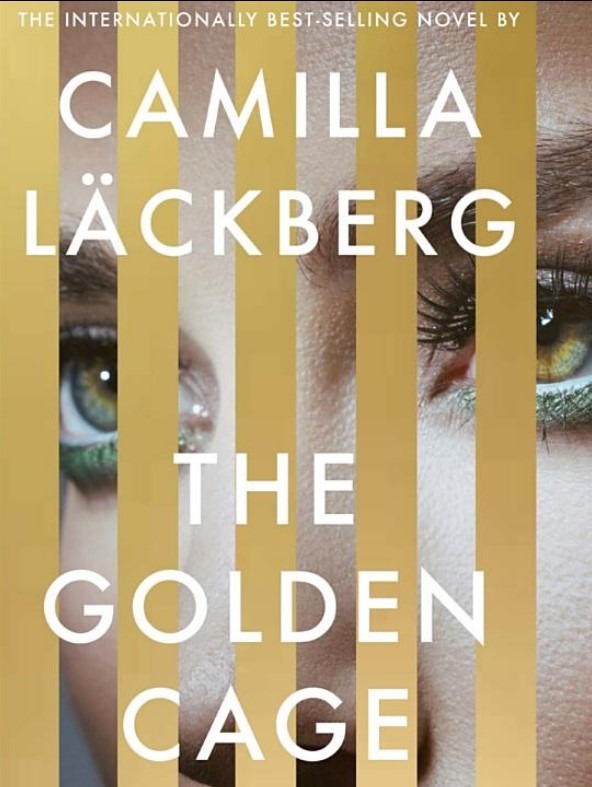 Rating 4/5: This was such a fun thriller to listen to — lots of good drama, suspense, good narration and solid ending. There's a nice trickle of events throughout the story that kept me invested and on the edge of my seat to see how it would all unfold.
Book Summary: What if you found out that your family isn't yours at all? How far would you go to protect them? A gripping new psychological thriller from the bestselling author of The Girl Before. . . .
Pete Riley answers the door one morning and lets in a parent's worst nightmare. On his doorstep is Miles Lambert, a stranger who breaks the devastating news that Pete's son, Theo, isn't actually his son–he is the Lamberts', switched at birth by an understaffed hospital while their real son was sent home with Miles and his wife, Lucy. For Pete, his partner Maddie, and the little boy they've been raising for the past two years, life will never be the same again.
The two families, reeling from the shock, take comfort in shared good intentions, eagerly entwining their very different lives in the hope of becoming one unconventional modern family. But a plan to sue the hospital triggers an official investigation that unearths some disturbing questions about the night their children were switched. How much can they trust the other parents–or even each other? What secrets are hidden behind the Lamberts' glossy front door? Stretched to the breaking point, Pete and Maddie discover they will each stop at nothing to keep their family safe.
They are done playing nice.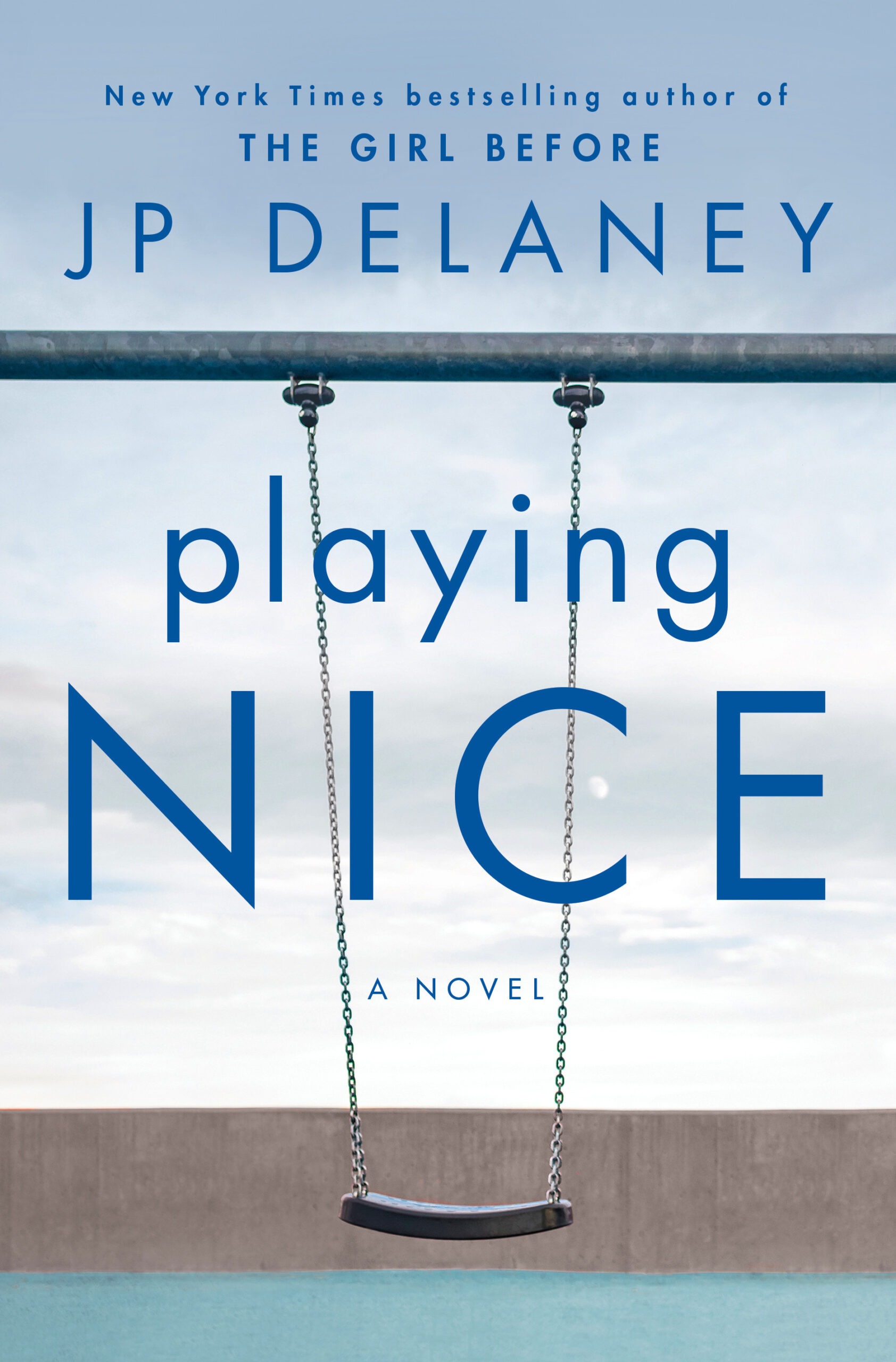 Rating 3/5: This was a well-constructed story that blends fiction, non-fiction and a memoir together which I thought was incredibly innovative and creative. If I were rating the concept of this book — it would be 5 stars. However, there were some slow parts with lots of unnecessary details where I started zoning out and losing interest. I enjoyed the narration but would recommend the hard copy for this book because there are photos to accompany the story.
Book Summary: The New York Times bestselling coauthor of Gwendy's Button Box brings his signature prose to this story of small-town evil that combines the storytelling of Stephen King with the true-crime suspense of Michelle McNamara.
In the summer of 1988, the mutilated bodies of several missing girls begin to turn up in a small Maryland town. The grisly evidence leads police to the terrifying assumption that a serial killer is on the loose in the quiet suburb. But soon a rumor begins to spread that the evil stalking local teens is not entirely human. Law enforcement, as well as members of the FBI are certain that the killer is a living, breathing madman—and he's playing games with them. For a once peaceful community trapped in the depths of paranoia and suspicion, it feels like a nightmare that will never end.
Recent college graduate Richard Chizmar returns to his hometown just as a curfew is enacted and a neighborhood watch is formed. In the midst of preparing for his wedding and embarking on a writing career, he soon finds himself thrust into the real-life horror story. Inspired by the terrifying events, Richard writes a personal account of the serial killer's reign of terror, unaware that these events will continue to haunt him for years to come.
A clever, terrifying, and heartrending work of metafiction, Chasing the Boogeyman is the ultimate marriage between horror fiction and true crime. Chizmar's writing is on full display in this truly unique novel that will haunt you long after you turn the final page.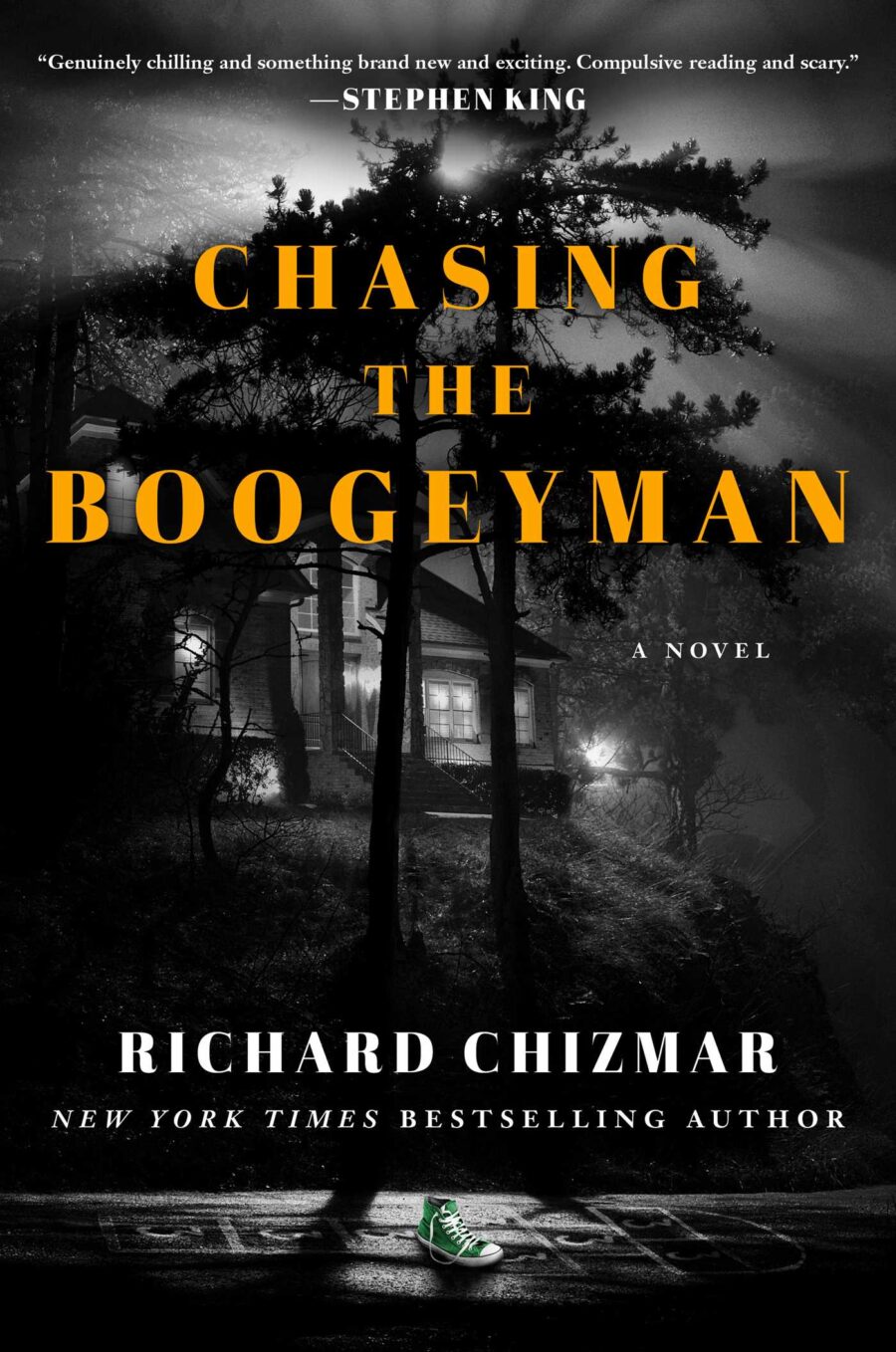 Find all my audiobook reviews here! You can also check out my Amazon Book Shop!