Sharing a few of my favorite items from Amazon this month…
But first, here were the top 10 reader best-sellers this month: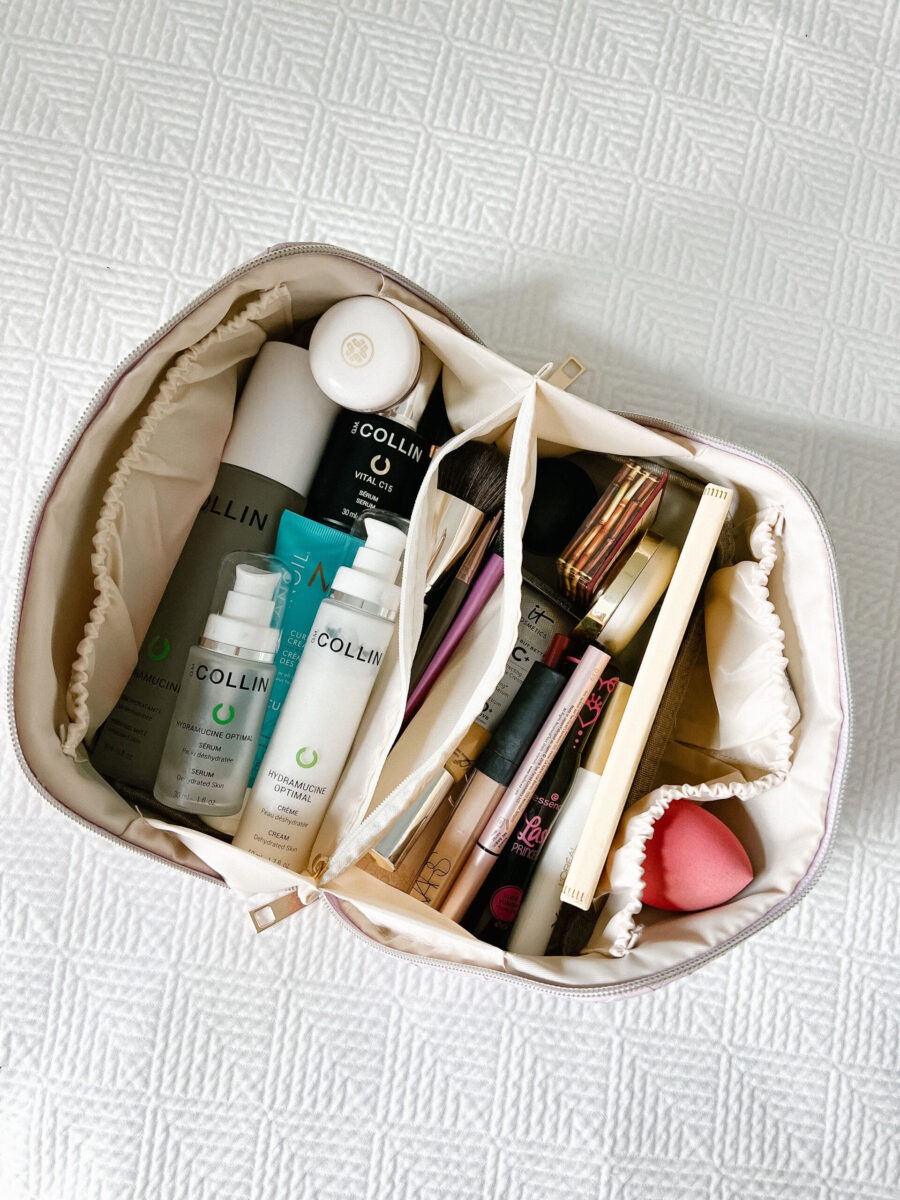 Matt surprised me with a Marcellino & Tyson branded Stanley Cup recently! I know these tumblers are super popular, but I've been a loyal Yeti Rambler and Tervis Tumbler girl for years. The Stanley cups are heavier than I'd prefer but I do love having a handle and the large capacity!
Anyway, now that Matt and I are cup twinning, we are constantly grabbing each other's tumblers. So I scooped up a fun and cute straw cap for my cup to eliminate any future swapping.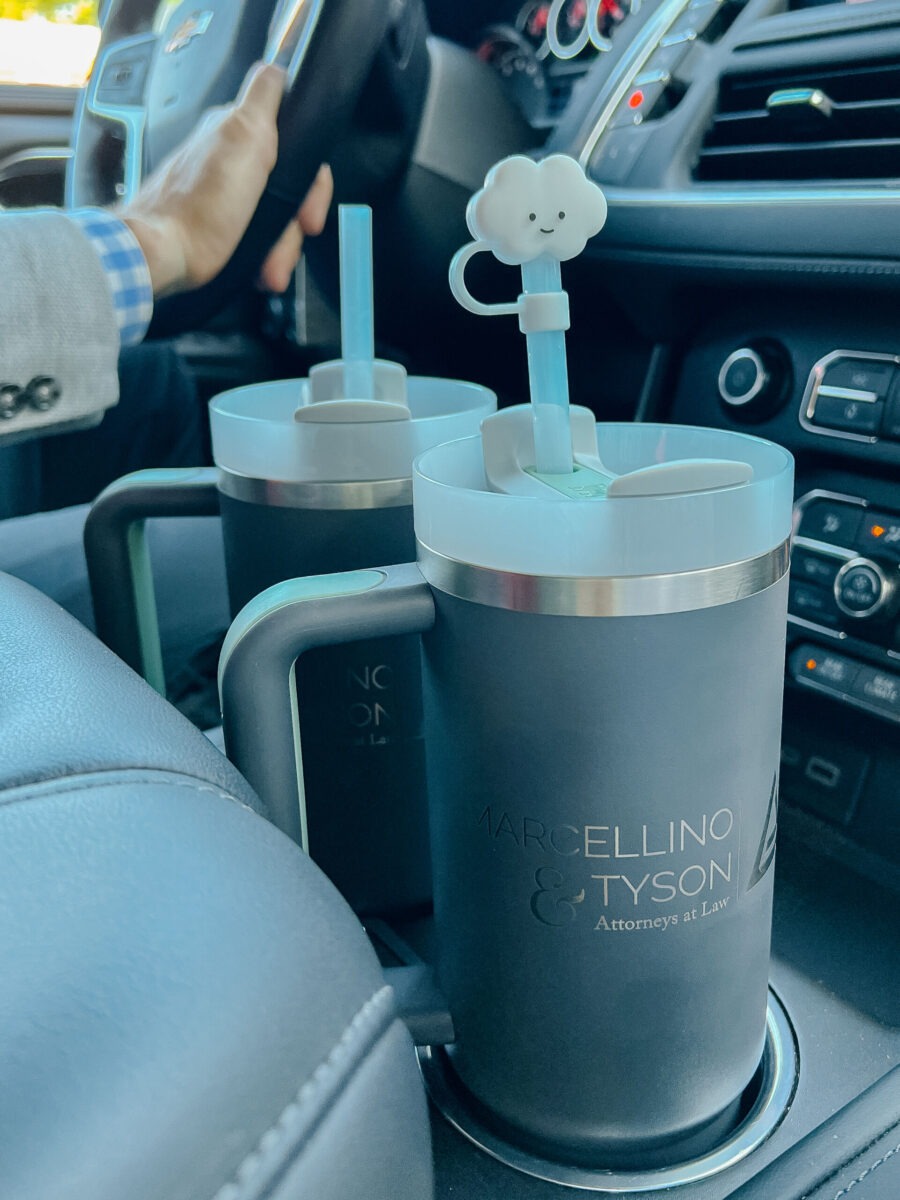 I held out for as long as I possibly could on these shoes…and finally caved over summer and let both kids pick out a pair.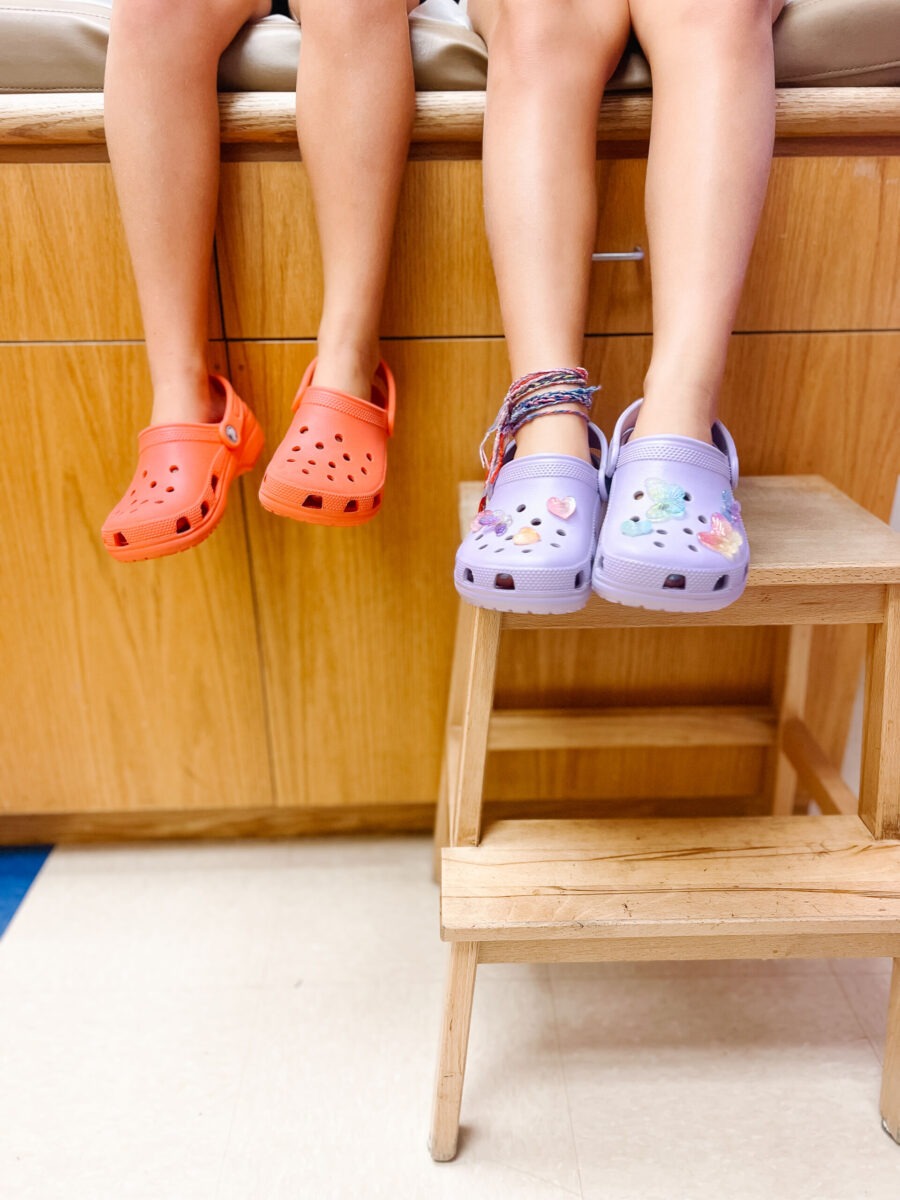 Finally back in stock!!! I have this table cloth in several prints and love it so much. If there's a pattern you've been eyeing for Thanksgiving, grab it now! These are always going in and out of stock!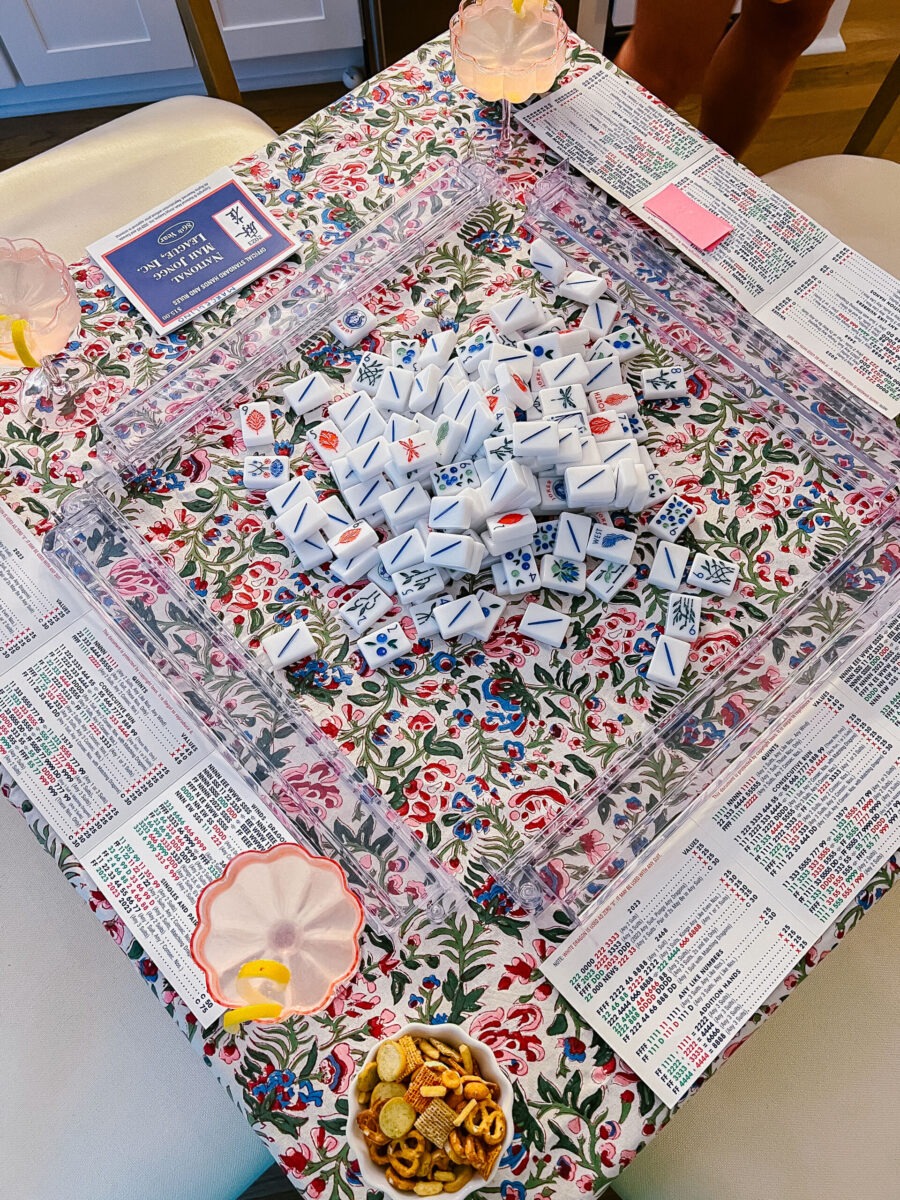 The perfect cocktail glasses for girls night!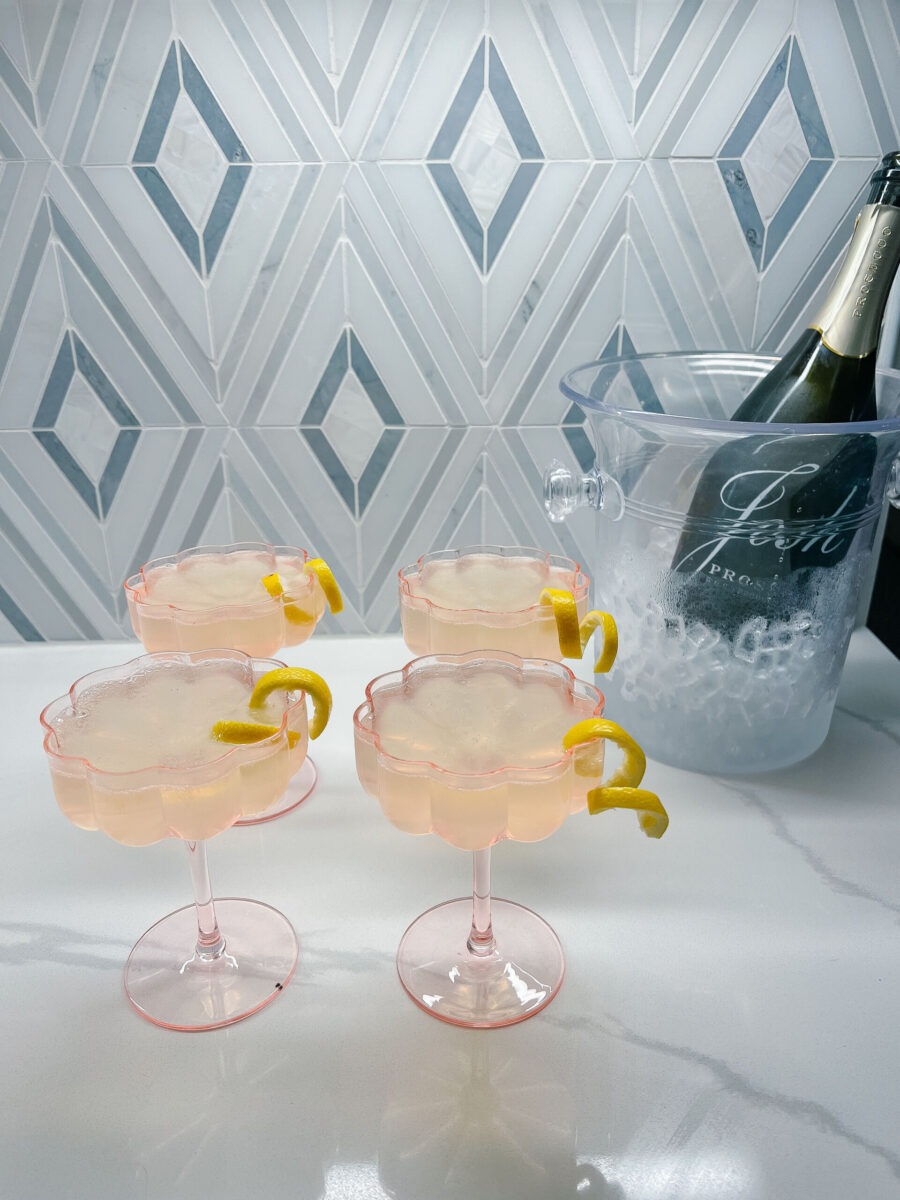 For my fellow gluten-sensitive and/or dairy-sensitive readers, I wanted to share this digestive aid I started taking at the beginning of summer to help relieve bloat and inflammation when I eat foods containing gluten or dairy. I especially love these for when I'm eating out or am on vacation! The hardest part is remembering to take them 20 minutes before your meal.
These lactase enzyme tablets contain digestive enzymes, turmeric, dandelion root, and black pepper, and are gentle on your stomach yet work really well (and fast) to help your body digest dairy and gluten. Obviously not recommended for those with celiac, but recommend them if you have sensitivity to gluten or dairy!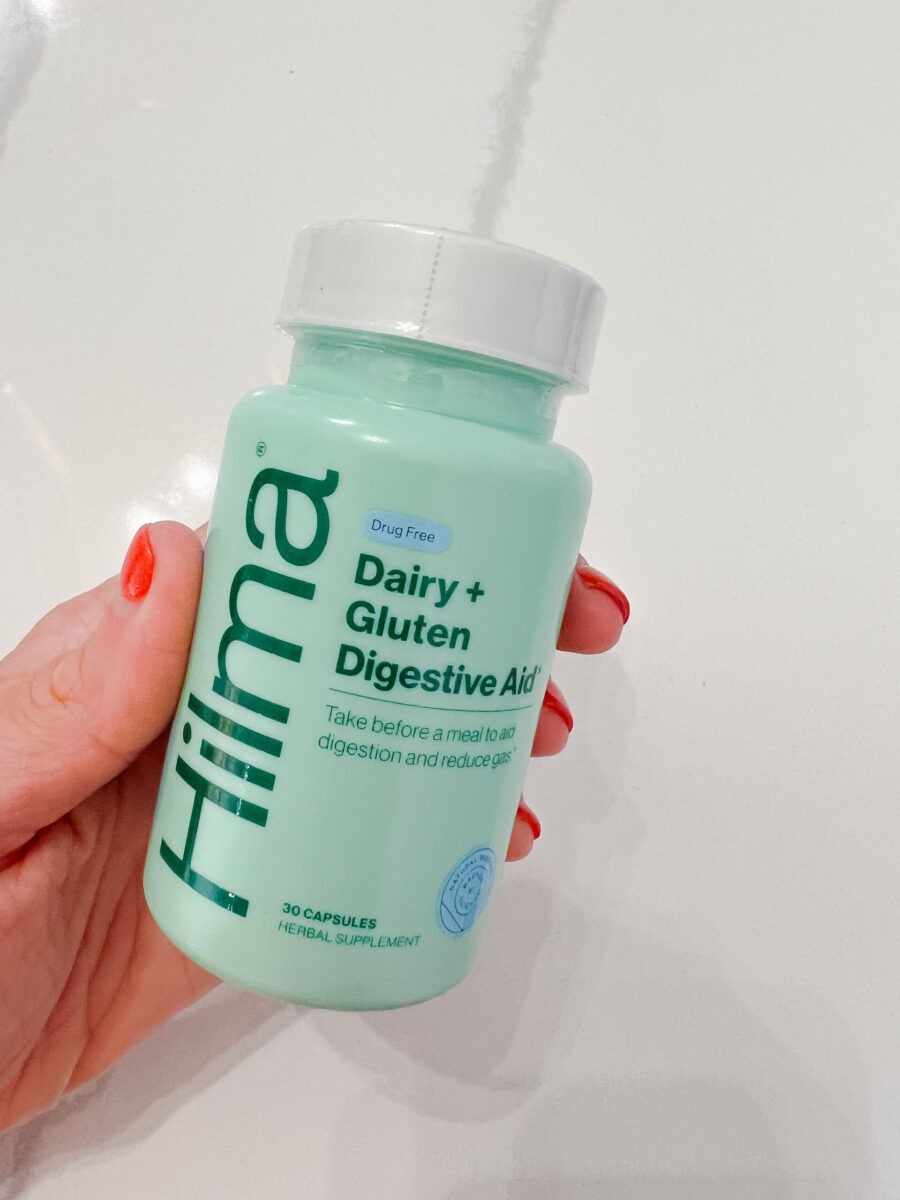 One of our favorite family games to play. I love that it's easy to learn, quick to play, and travel-friendly. I keep one in my purse for when we're out and about with extra time on our hands.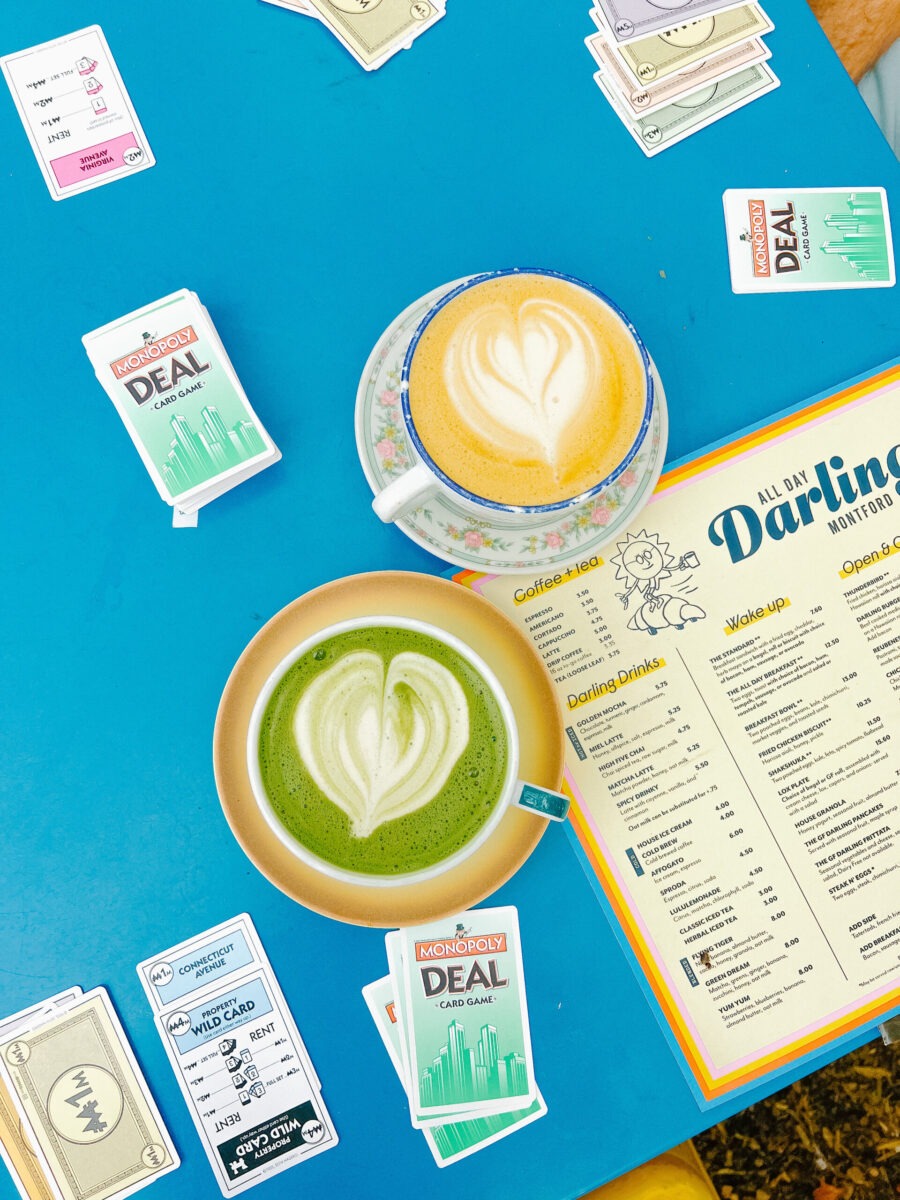 I LOVE THIS SKIRT. And I get so many compliments on it every time I wear it.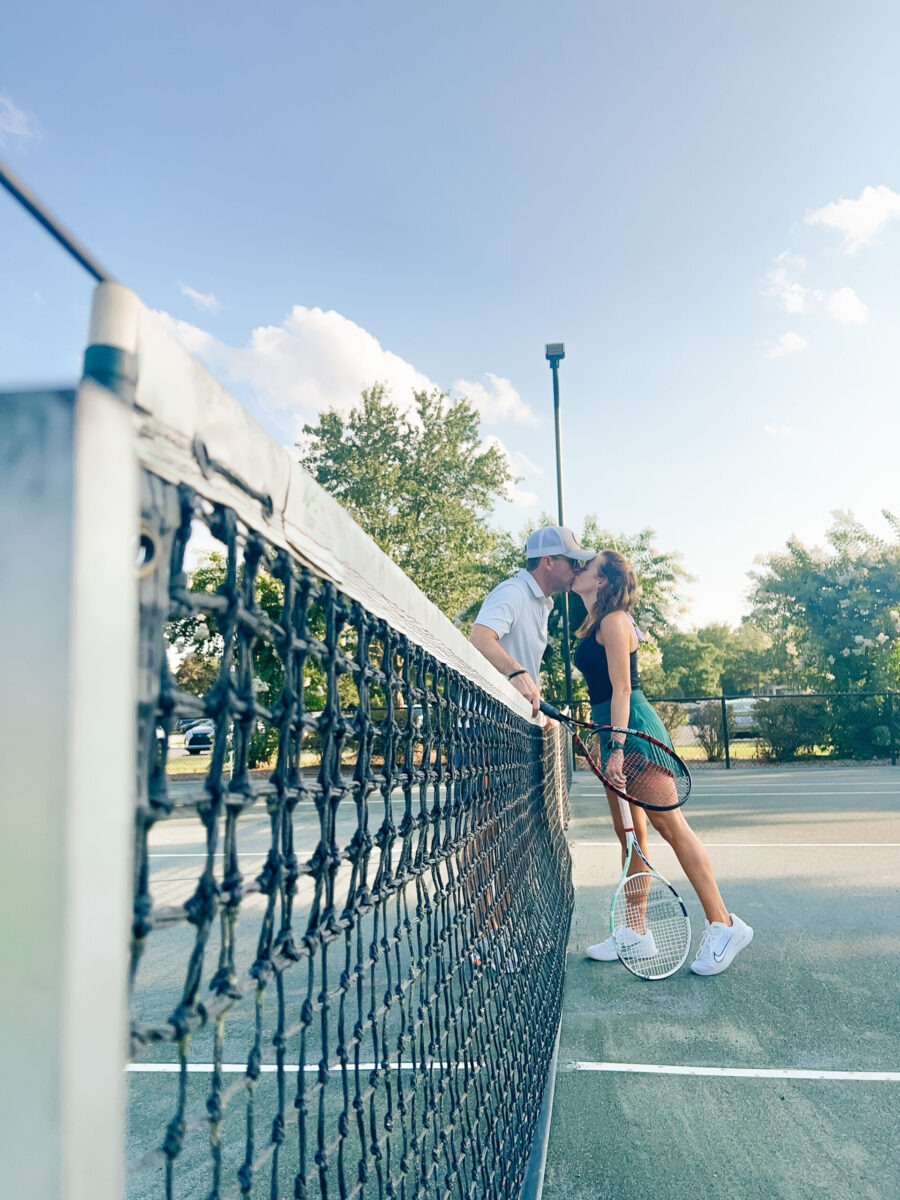 My phone battery drains pretty quickly and this portable charger has come in handy way more than I anticipated — especially when traveling or being out of the house all day. The best part is it plugs right into the bottom of your phone and doesn't require a separate cord! It charges fast and recharges fast too!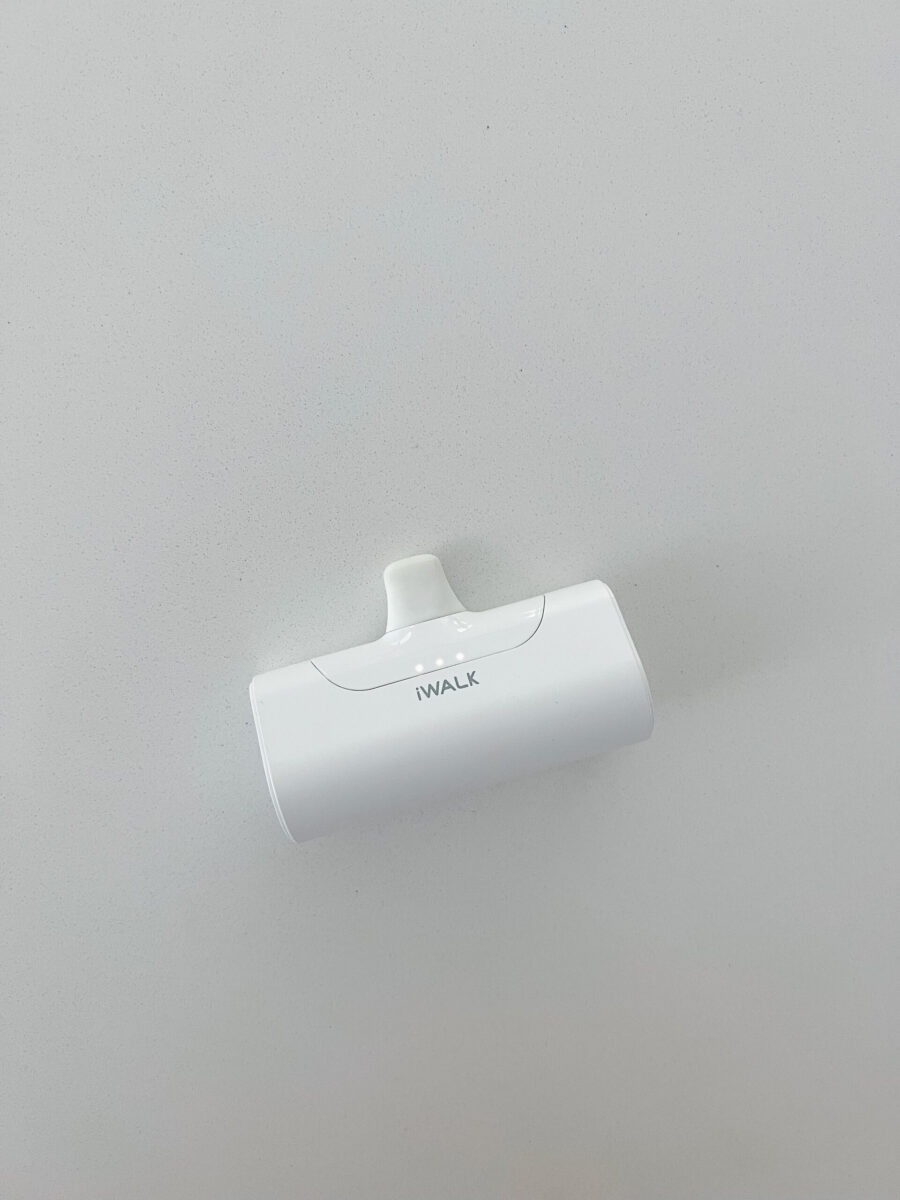 I was so glad I brought my Cheers Restore supplement on vacation earlier this summer. After a full day of sun and margaritas, I would take a few capsules before I went to sleep each night — and I woke up feeling great every day on vacation.
This after-alcohol aid is designed with the ingredient, dihydromyricetin (DHM), a natural plant extract (like caffeine is to coffee) derived from sources such as the Japanese raisin tree. Also kind of cool, Cheers was created by a team of PhDs and was featured on ABC's Shark Tank! You can read all about the science on their website, and I'm telling you they work.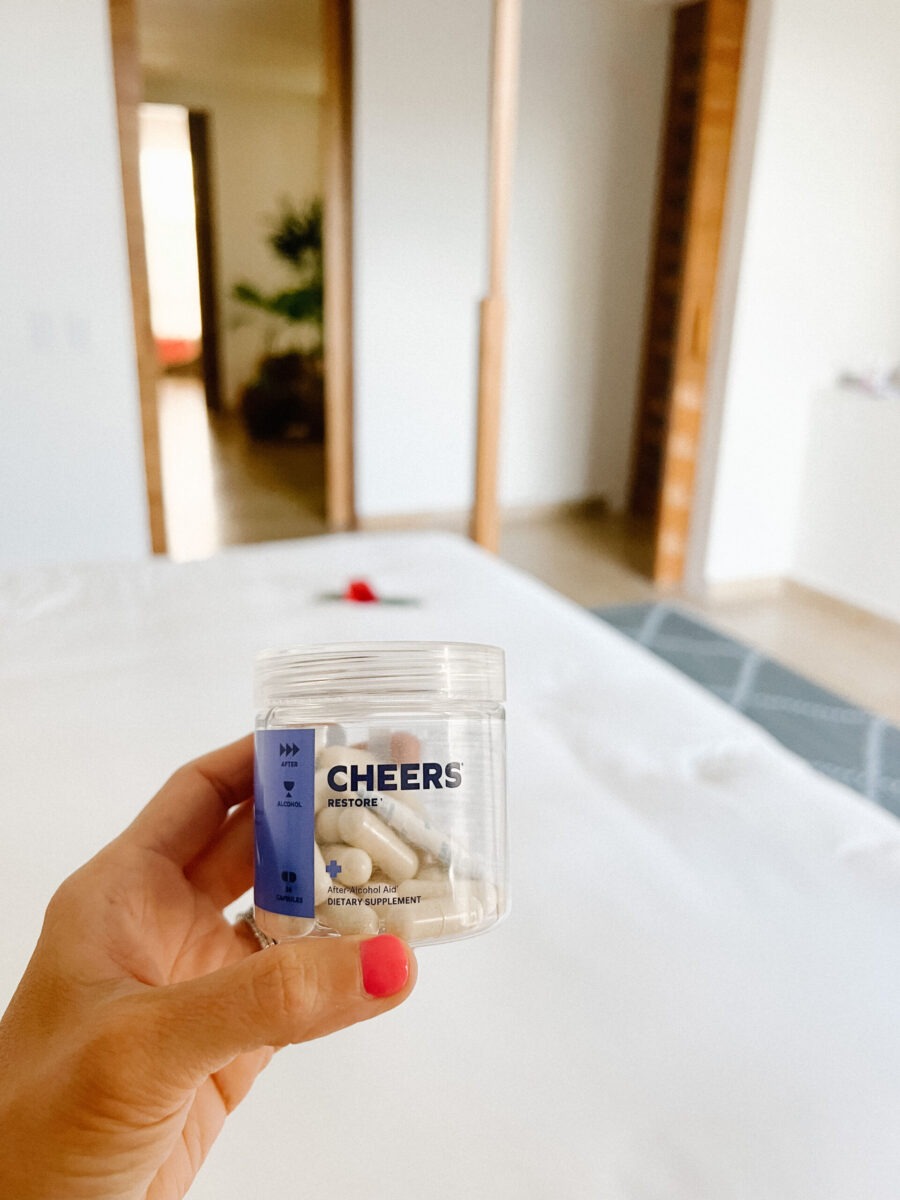 A new pool/beach bag favorite, this Evian face mist is truly a treat on a hot summer day. During our vacation, our beach cooler was stocked with these and they were so nice for cooling down throughout the day. In addition to providing a refreshing feeling, this mineral spray hydrates and tones your skin too (I use it all over my body). You can also use it as a makeup setting spray, or for reviving existing makeup, but I'm saving my cans to use poolside the rest of summer and for sideline sports!
You can purchase a full size bottle or a travel size trio! They don't require refrigeration, but definitely store them in your cooler for an extra refreshing experience! These would be a fun little gift to surprise your friends with on your next girls getaway to someplace warm!
Caroline recently became interested in the Cat's Cradle string game I bought her 4 years ago and it makes me SO happy watching her make all the string figures! I used to play this all the time with friends when I was her age, and this week she has been taking her string to camp to play with a 6-year-old who she says is "super good." Anyway, if you have a 6+ girl, I highly recommend this fun game.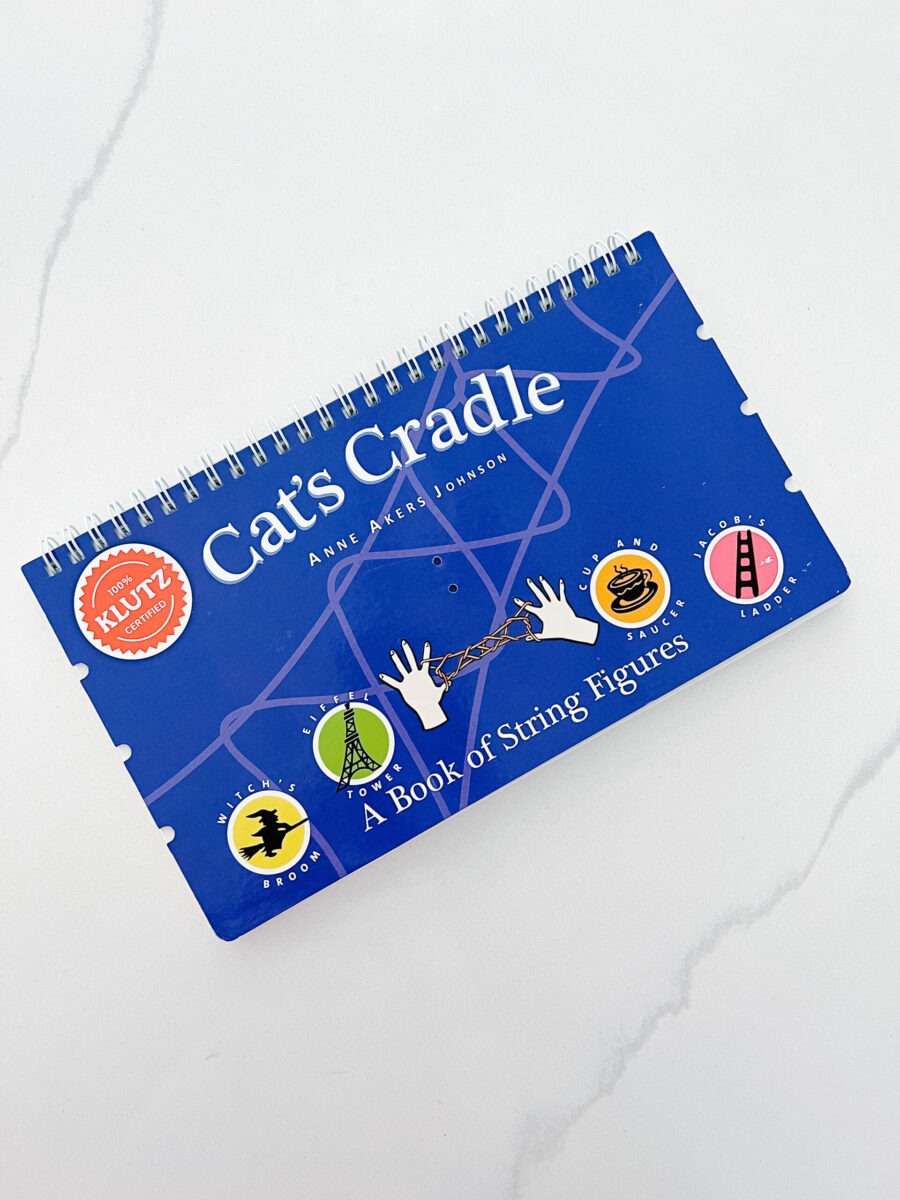 – Product Refills –
We replenished our hair elastics stash and band cutters this week and I wanted to share this deal in case you're family goes through a ton of elastics too! So, these aren't some super special hair elastics but this type is our favorite and this jar of 2,000 elastics is the best deal I've found on them (50% off).
I like to fill mini salad dressing containers with these elastics and stash them in all the bags — pool bag, tennis bag, my purse, golf bag, dance bag, etc. I also keep a container in the kitchen where I do Caroline's hair (on the mornings she actually let's me brush it and pull it out of her face) and in my car!
And I replenished our elastic band cutters since ours have all gone missing. If you aren't using these to remove hair bands, you NEED to try these. These save us SO many tears and eliminate any hair pulling when removing tight elastics from Caroline's (and my) hair!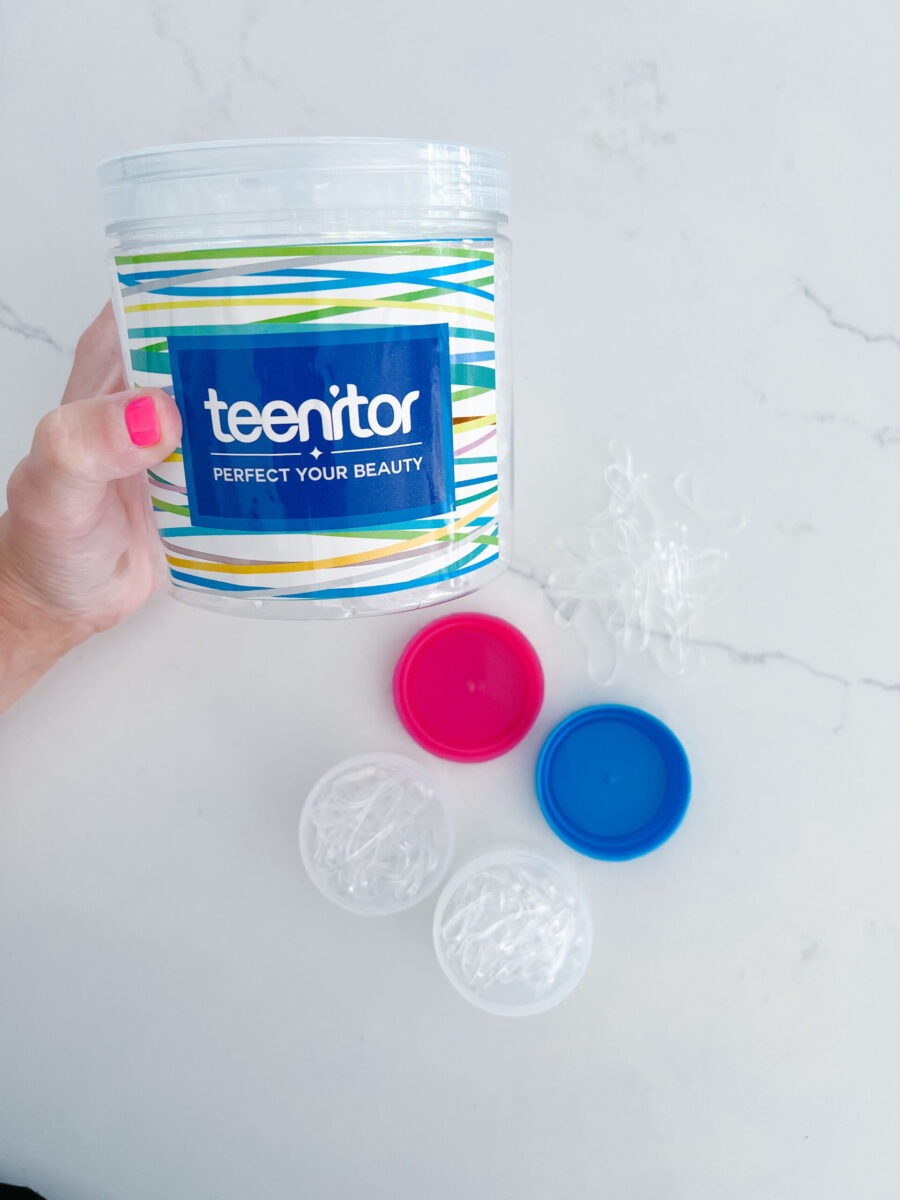 Refilled this magical serum — on my 5th bottle! Less expensive (and better IMO) than Skinceuticals, this serum is comprised of vitamin C, ferulic acid and camu camu extract, as well as MATRIXYL 3000 to visibly improve skin vitality and uniformity. It also provides protection against environmental stressors and works on fine lines and wrinkles. I use it morning and night.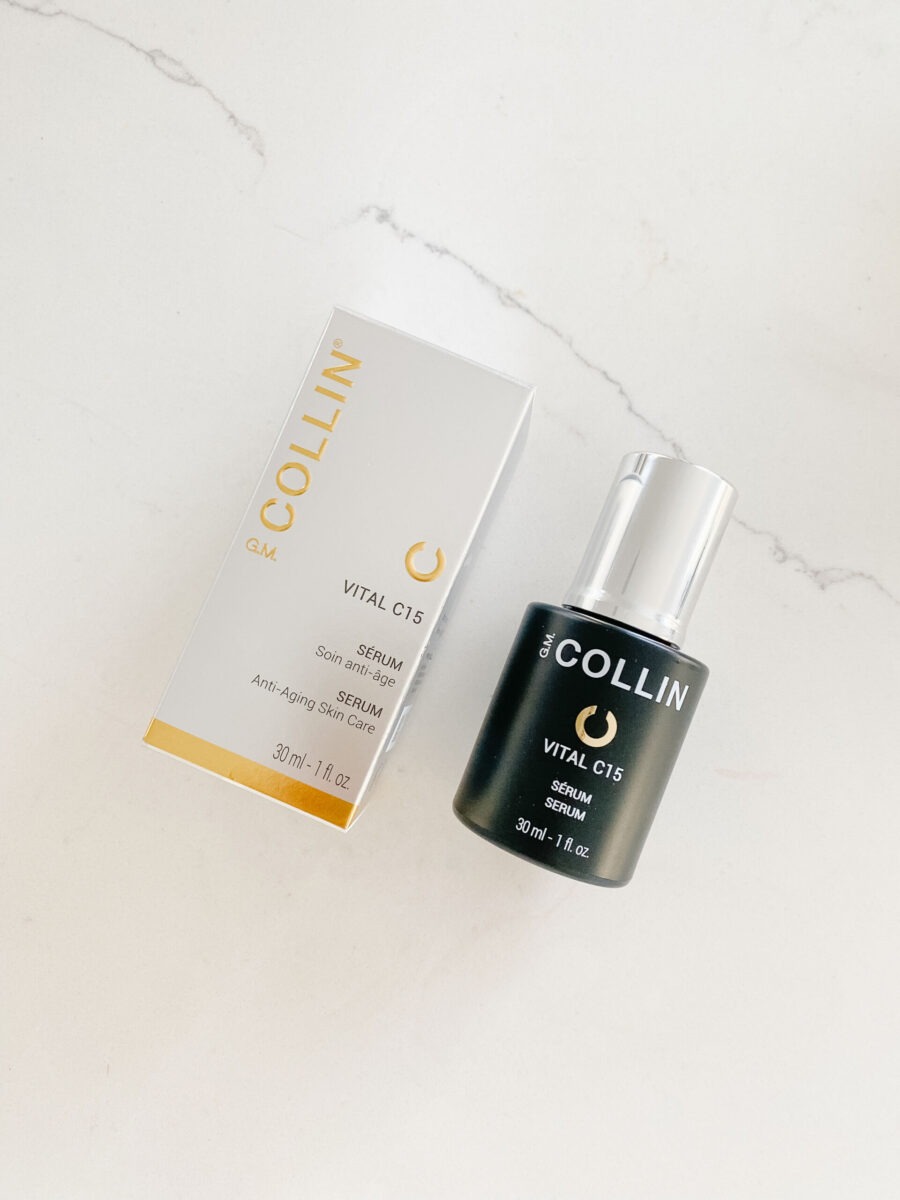 I cannot believe I've been raving about this all-purpose kitchen spray for more than 10 YEARS now. This earth-friendly product has been featured a million times on my blog and I had to share it again! It makes your kitchen smell like a freshly planted herb garden and you can use this plant-powered cleaner pretty much on any surface – stone, hardwoods, linoleum, chrome, stainless steel, wood, bathroom, etc.
We go through a ton of this so I usually add it to my Walmart grocery delivery about once a month (although it is often unavailable which is a bummer), so I buy it (usually in bulk) from Amazon too.