Yesterday Caroline started 4th grade and Thomas started 2nd grade — at their new school!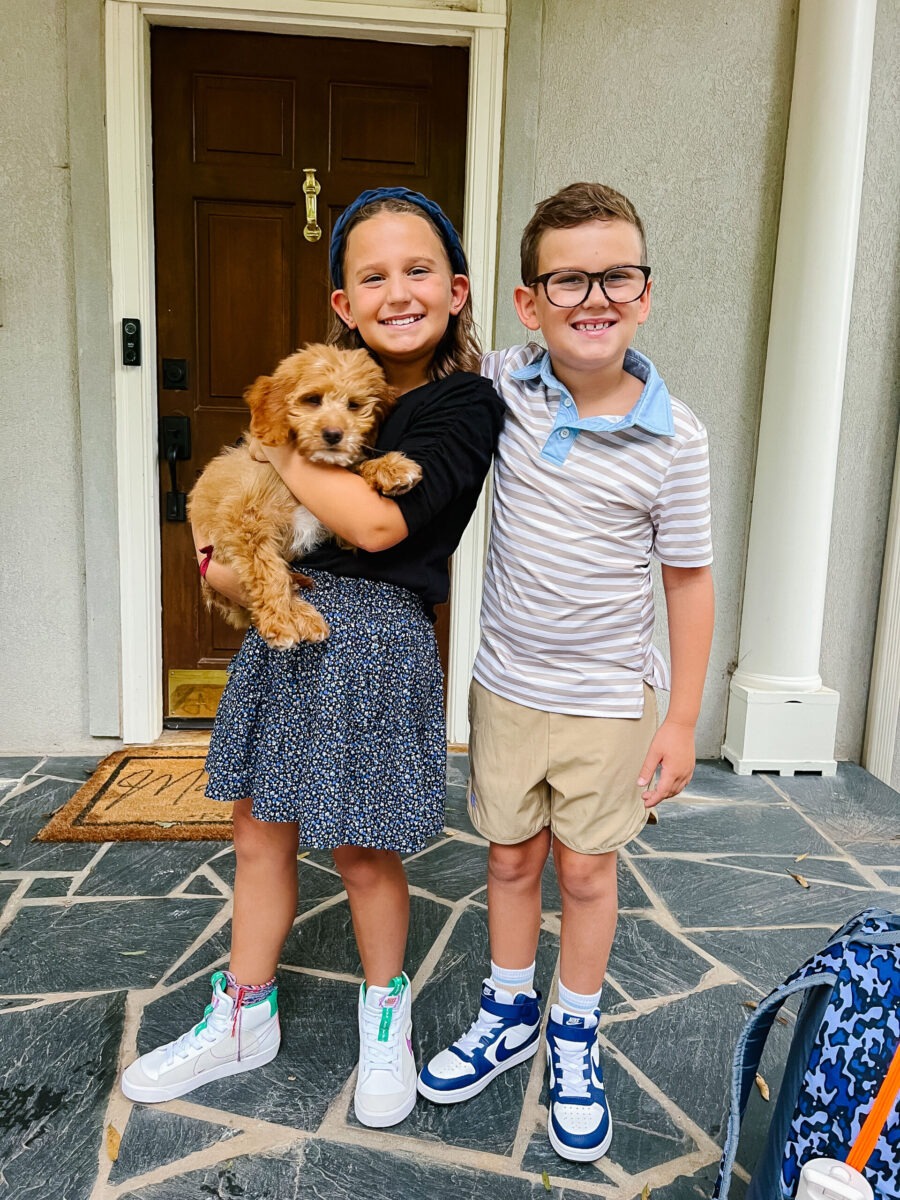 Caroline was nervous about moving to a new school this year and we spent countless hours talking with her about it throughout the summer. Thankfully, she was able to meet and become friends with a handful of rising 4th grade girls in the neighborhood this summer through swim team, summer camps, play dates, and neighborhood events, which really helped.
Additionally, she's had a lot of exciting things happen over the past week or so that have been truly awesome for her — I hosted a play date with 8 of her new friends, she got to meet her teachers and tour her new school, she got her braces off, got her ears pierced, a cute haircut, a mani/pedi in her favorite shade of blue, and a few new outfits — oh, and we got a PUPPY!!! So there's been a lot going on and I was grateful to see a shift from nervous to excited to start school!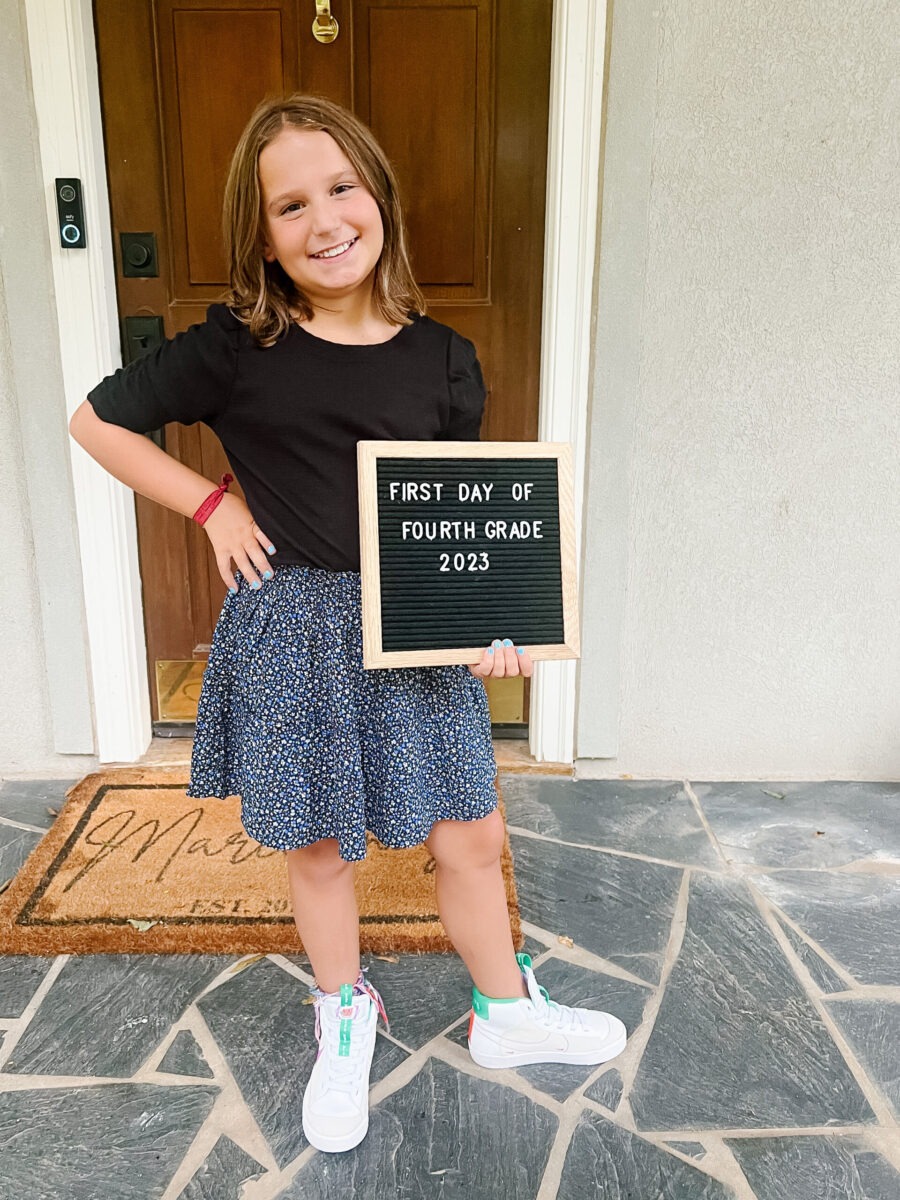 Thomas had a great first day too! He has two of his neighborhood friends in his class this year and his teacher is a Florida Gator so he is thrilled! He's also missing his buddies from his old school but is really excited about his new school too and I just know it's going to be a great year for him.
It was super fun to walk down to the bus stop that we've heard so much about since we moved into the neighborhood. There are 3 buses that pick up in our neighborhood for our school this year and more than a dozen kids on our street who share our stop! So it felt like a block party waiting for the bus with our friends…that never came! Per usual, the bus is always wildly unpredictable during the first few weeks of school so I wasn't really surprised.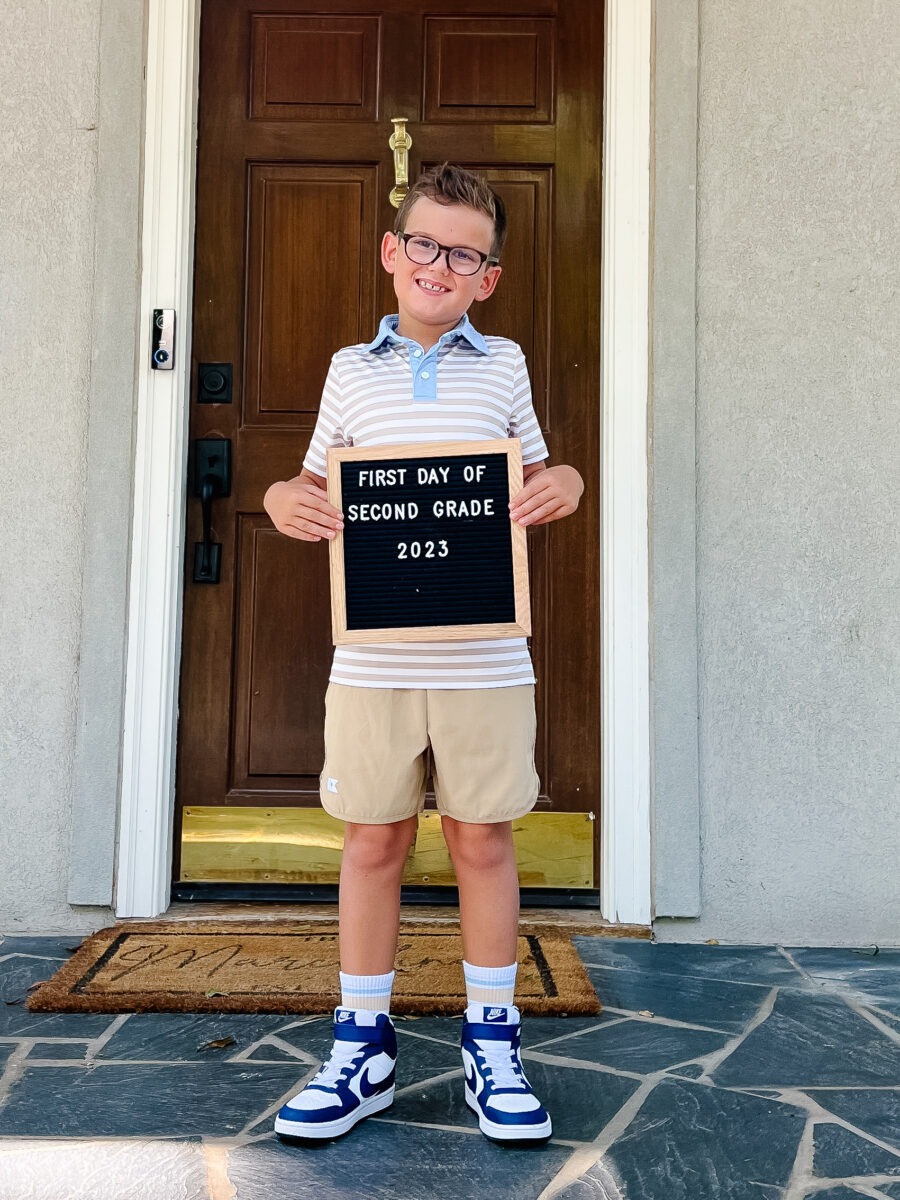 Back To School Dinner Tradition
On the night before school, we had our annual back-to-school dinner — a tradition the kids really love and look forward to!
This year the kids voted for a shrimp boil which worked out great since it was the last box on our summer bucket list that we needed to check. And for dessert Caroline and I picked up some festive and delicious cupcakes from SAS Cupcakes.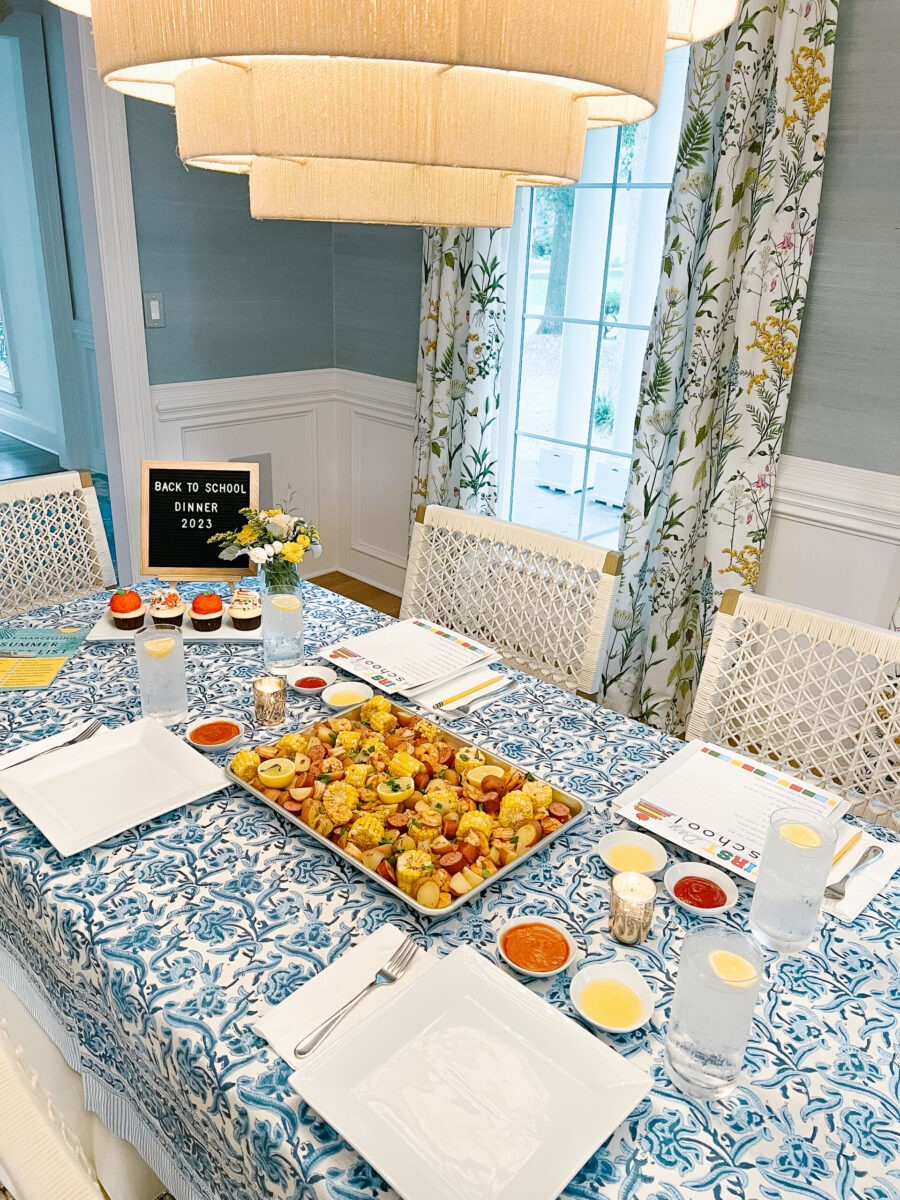 Previous Back-To-School Dinners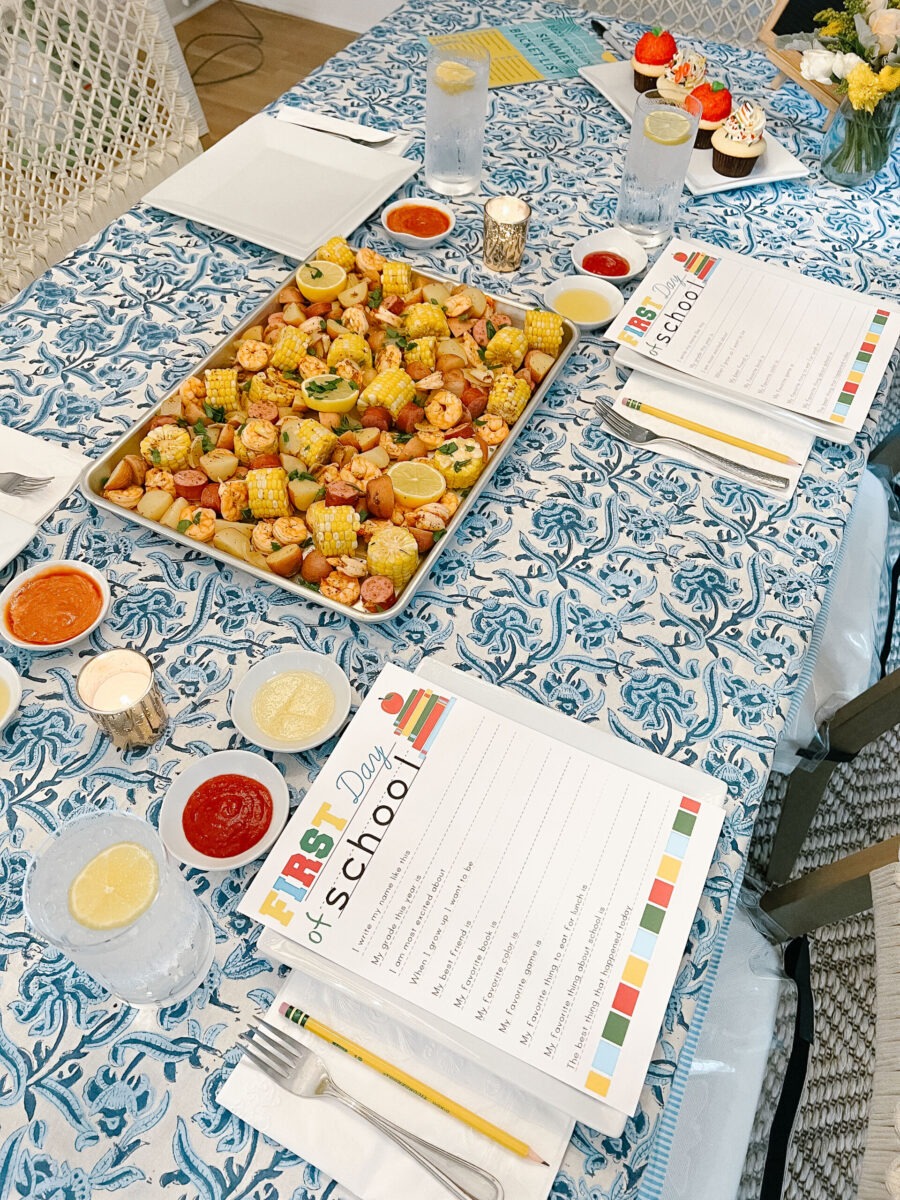 Over the past few years, we've had the kids fill out a first-day-of-school questionnaire and it's always so fun to read their answers and see how much their handwriting has changed each year! Next year I think I'm going to create my own questionnaire so I can customize it a little bit more.
This year I did something new too — I printed a fresh copy of our summer bucket list and we each took turns talking about an item on the list before checking it off and passing it around the table. It was a great conversation and we'll definitely include this activity again. Plus it was a nice refresher for the kids to remember all the things we did this summer so when they are asked at school what their favorite thing they did neither of them say "I don't know" or "nothing"!
I also surprised the kids with their new water bottles for school and stickers to decorate them! Thomas couldn't decide if he wanted a Florida or Ohio State water bottle so I figured out a way to give him both! The kids really loved this activity!!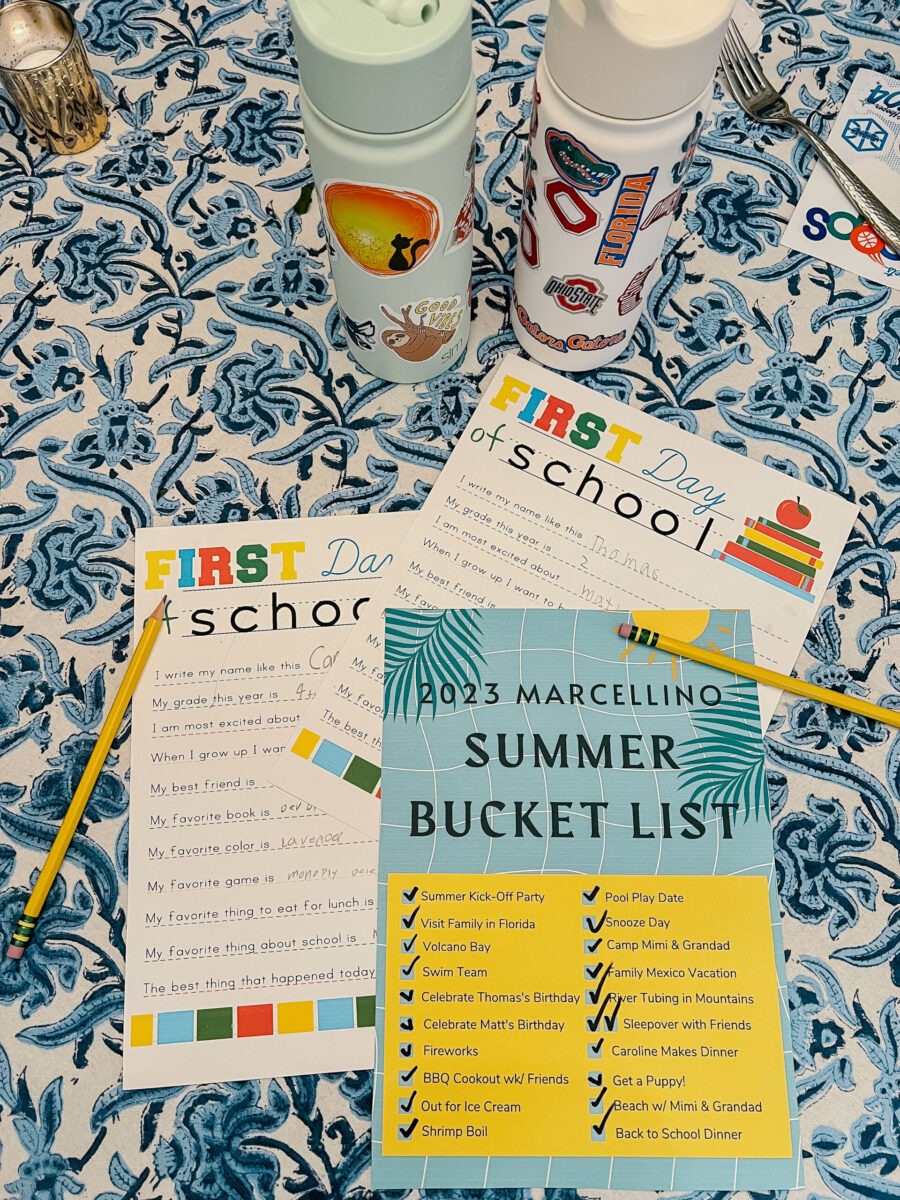 After cupcakes we closed out the night with one last tradition — we marked each kid's height on the doorframe so we can track their growth year over year.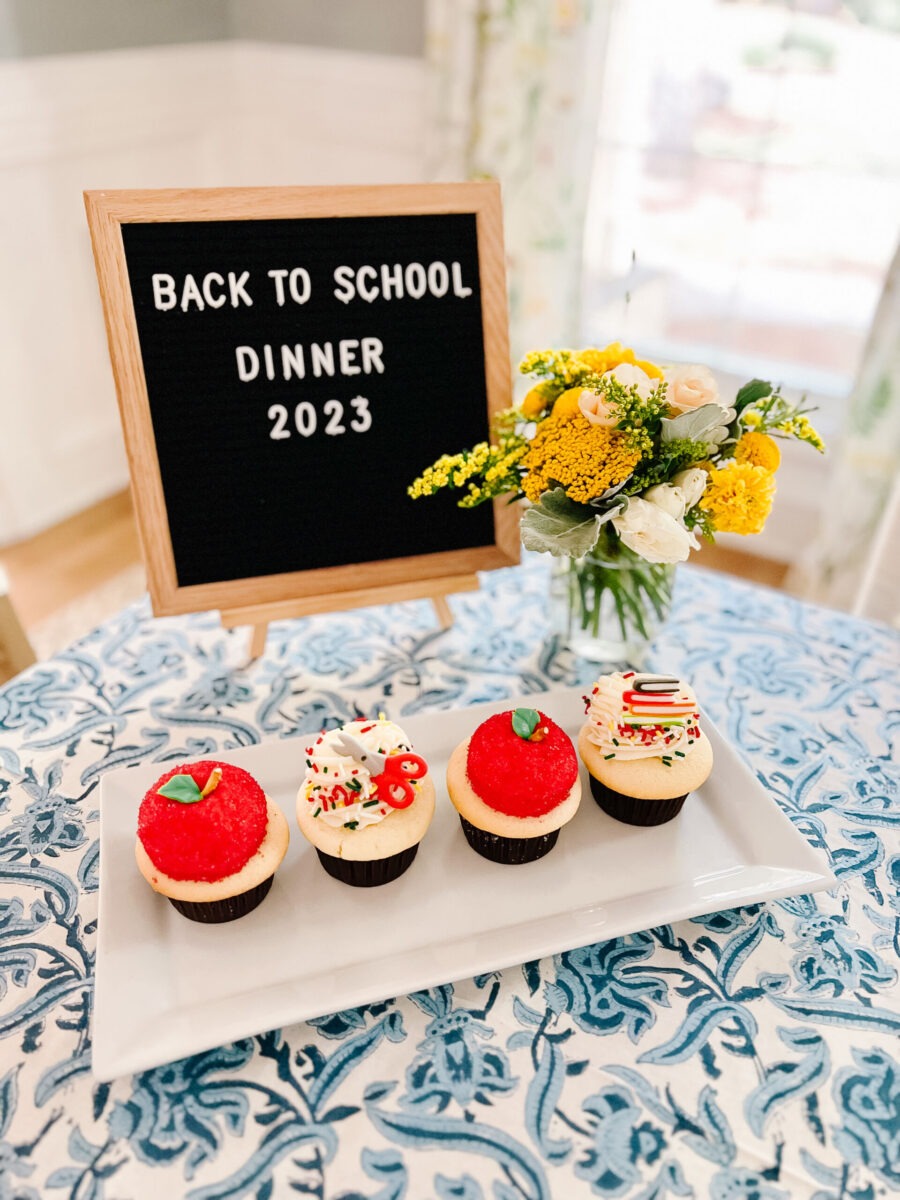 It was a wonderful summer, a fun back-to-school dinner, and I'm looking forward to a great school year ahead! And to all my readers who are parents or teachers, I wish you all a terrific school year too!