Happy Monday and happy 7th birthday to Thomas!!!
We had such a wonderful weekend celebrating our guys! Let's rewind it…
Friday
Friday evening we celebrated Matt's birthday with a few gifts, takeout from Bad Daddy's, Family Movie Night and CAKE! Caroline did an amazing job whipping up a birthday cake for Matt and it was absolutely delicious! She is getting so dang good at making her little cakes and I absolutely love watching her pipe icing.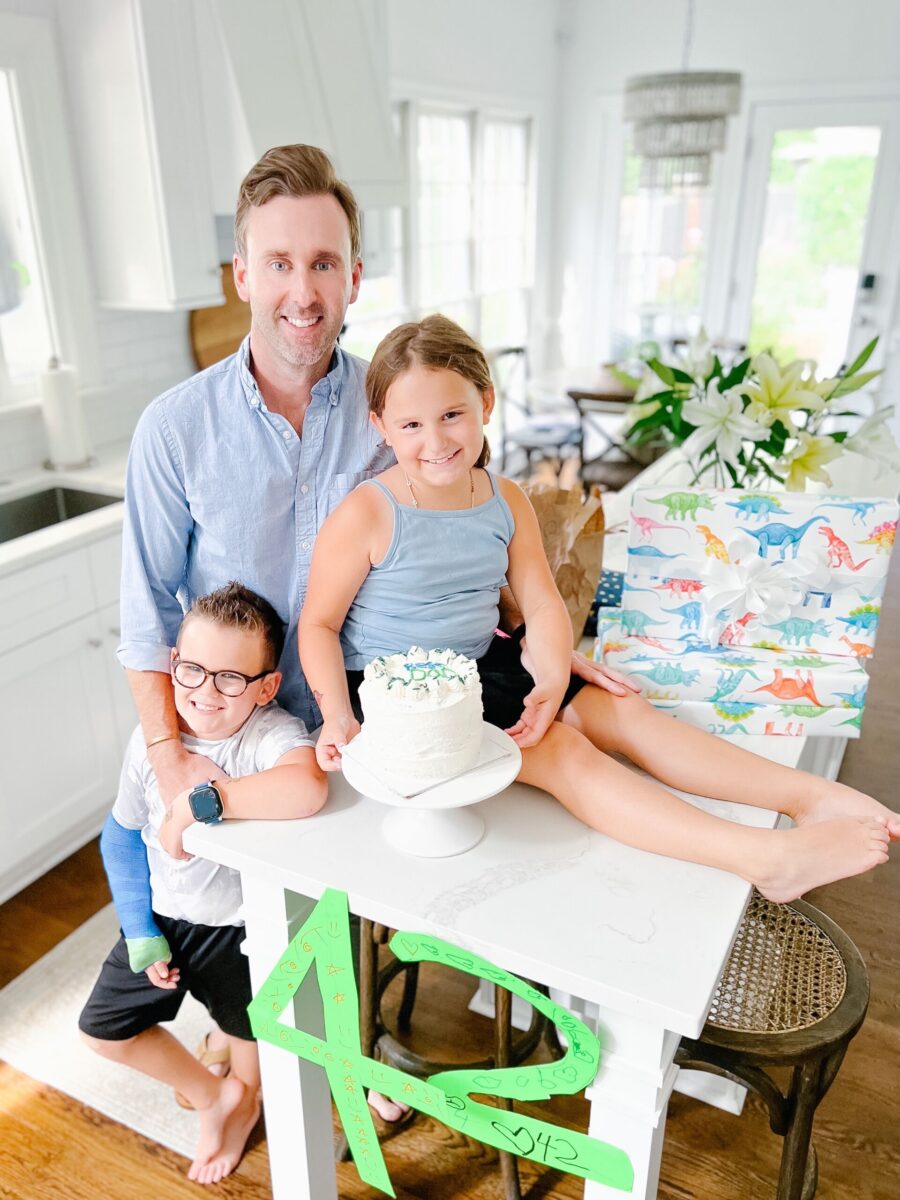 Saturday
Saturday morning I took the kids and their besties to the movies while Matt played a round of golf for his birthday with 7 of his friends.
We were excited to attend an early screening of the new Paws of Fury: The Legend of Hank movie! It was so cute and the kids really loved it. It comes out to theaters this Friday, so if you're looking for an indoor activity this summer, I'd definitely recommend this movie!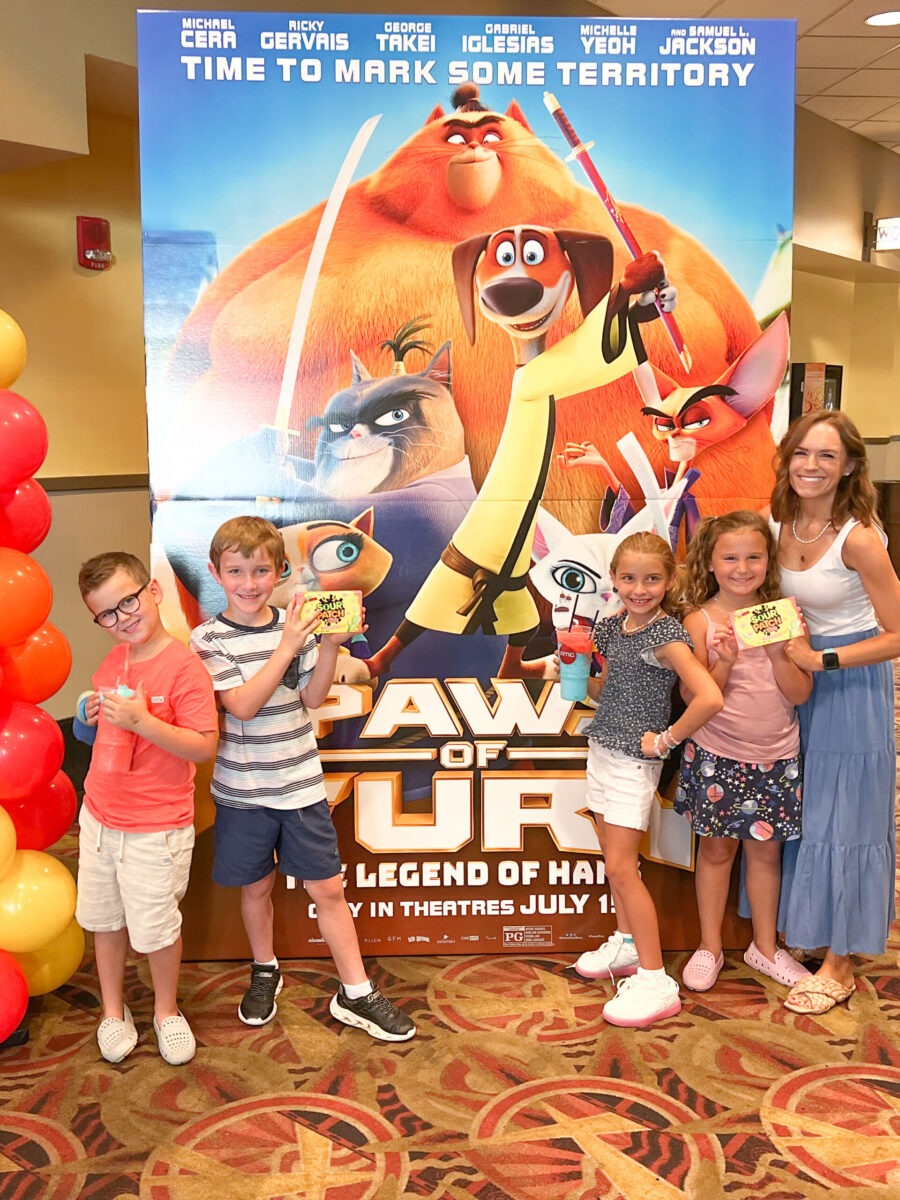 Saturday evening the kids were elated to spend the night at their friends' house. Meanwhile, we hosted a birthday party for Matt at home! IT.WAS.SO.FUN. It was a super late night filled with hilarious games, too many sparkling rose margaritas, delicious food, and lots of amazing friends.
I had intended to take lots of photos…but ended up only snapping 2 food & drink pictures (before everyone arrived) and didn't pick up my phone again until the last couple left.
I kept the food super easy since I was busy with the kids all day. Our friends brought apps and we served BBQ from Midwood Smokehouse for dinner. And for dessert, we had fresh baked cookies and brownies delivered from Tiff's Treats!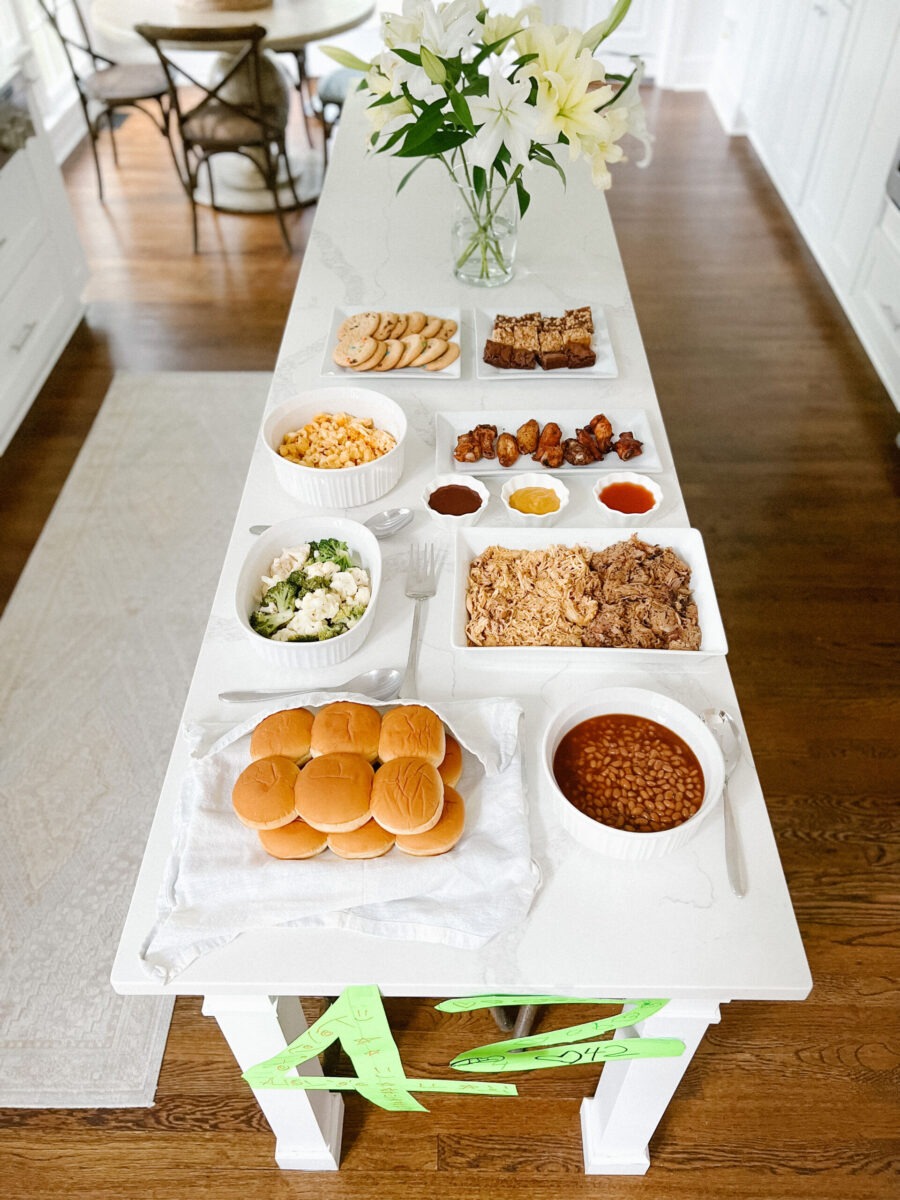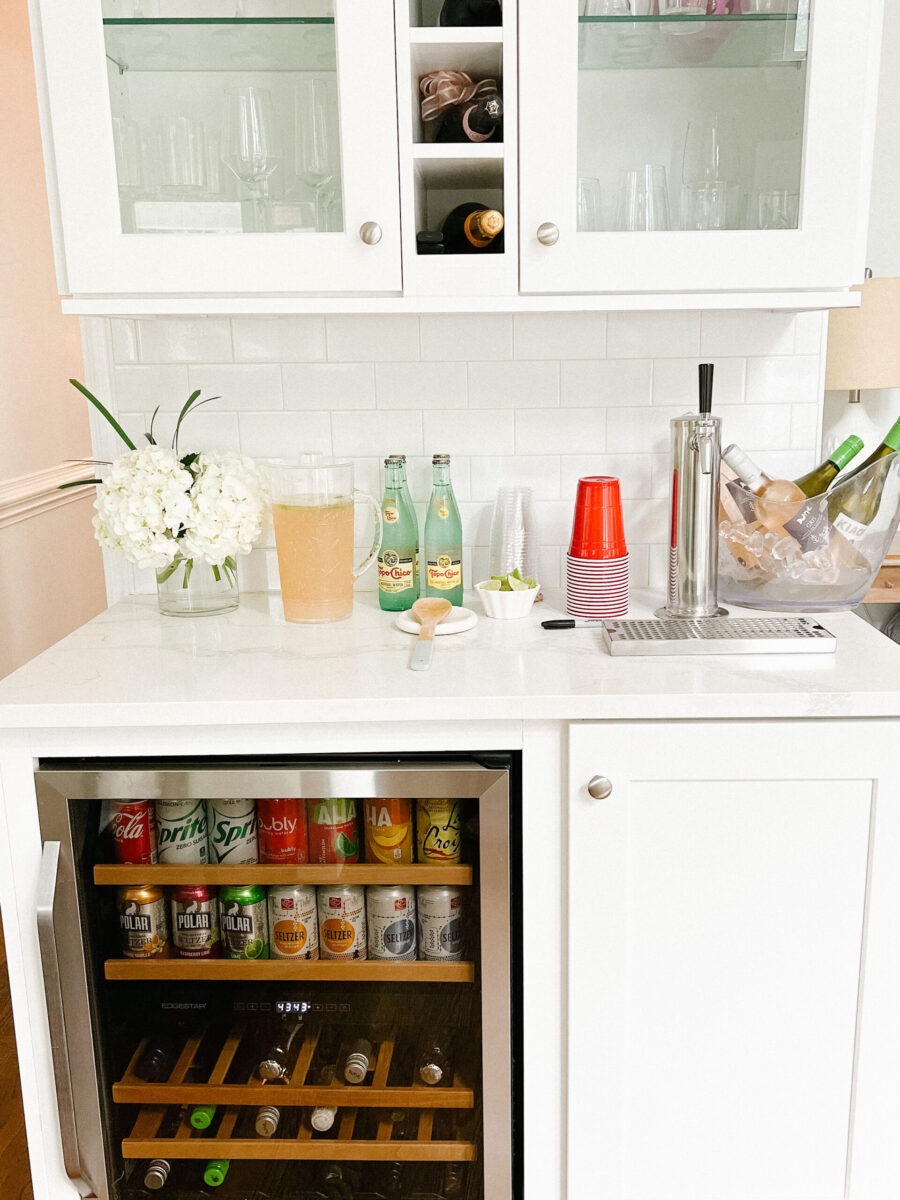 Sunday
Sunday we scooped up the kids and Thomas's friend Henry for a fun morning at Chuck E. Cheese to celebrate Thomas's birthday!
I have to be honest — this place looked like it was frozen in time since I last went as a kid — with all of the same creepy animatronics! However, we actually really liked Chuck E. Cheese! It's a small space so it wasn't super overwhelming following the kids around as they sprinted in different directions. The pizza was decent, the prices were reasonable, and there were tons of games to play and prizes to win…but most of all, the kids had a BLAST and Thomas said it was the very best birthday party. So, I am definitely going to be keeping this place in mind for future rainy days or for rewards.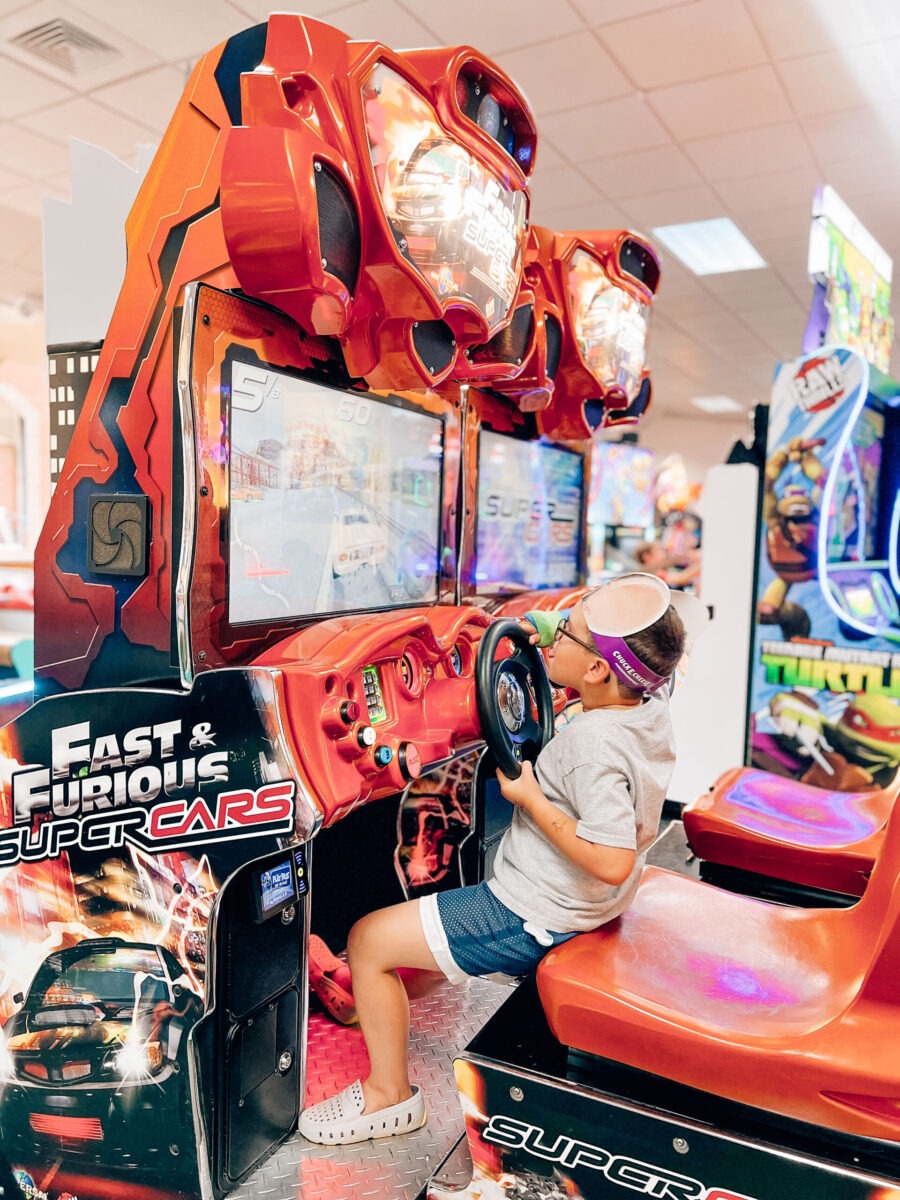 Afterwards, we surprised Thomas with a quick errand to see his school spirit rock painted for his birthday! He absolutely flipped out when we pulled up and he spotted the rock decked out with two of his favorite things right now — Marvel and Star Wars!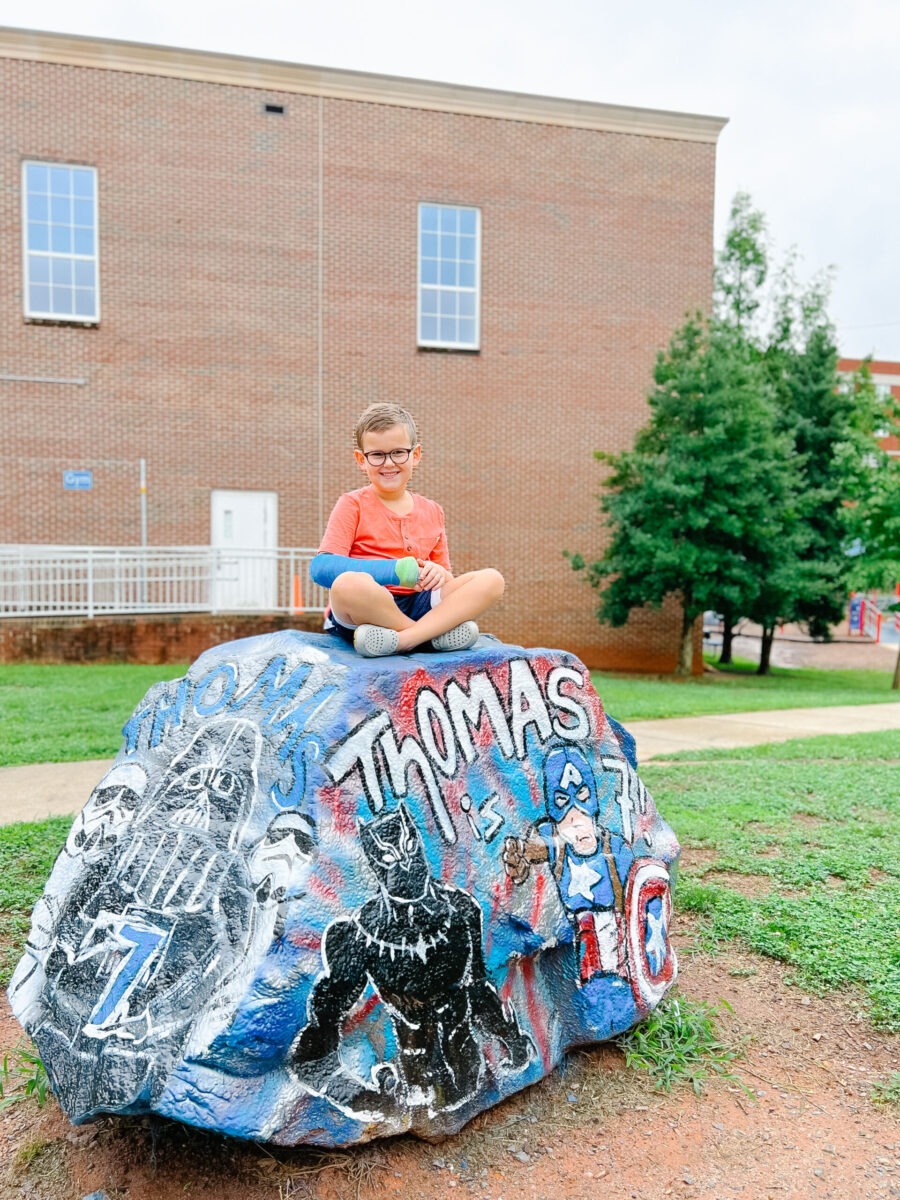 We spent the rest of the day at home. We cleaned up from the party, let Thomas open up a few gifts early, ordered sushi for dinner and relaxed!
And today we have a big day ahead for our little guy! This morning he's waking up to lots of balloons and streamers in his room and I've got his favorite cereal on deck for breakfast (Fruit Loops). And we are crossing all our fingers and toes for a great doctor's appointment for a second opinion on a cast this afternoon.
Matt is traveling for a court hearing today so we're planning to do presents, Thomas's birthday dinner (he requested BBQ), and cake tonight!
Have a great week, friends!