Happiest Friday!
We've got a packed weekend ahead full of fun activities! And it's my birthday weekend!!
1. Thomas's First Soccer Game
Thomas played in his first soccer game last weekend!! To be honest, I had set my expectations suuuuuper low for this sport. After a season of preschool soccer shots, I vowed to never register for soccer again. And then Thomas begged to try it out and y'all…it is SO MUCH FUN watching him on the field. He is really into the game and played his little heart out (one quarter as goalie too) during his first game last weekend. So I've changed my mind. I now like soccer. And wherever you live, you will likely hear me from the sidelines during his game tomorrow!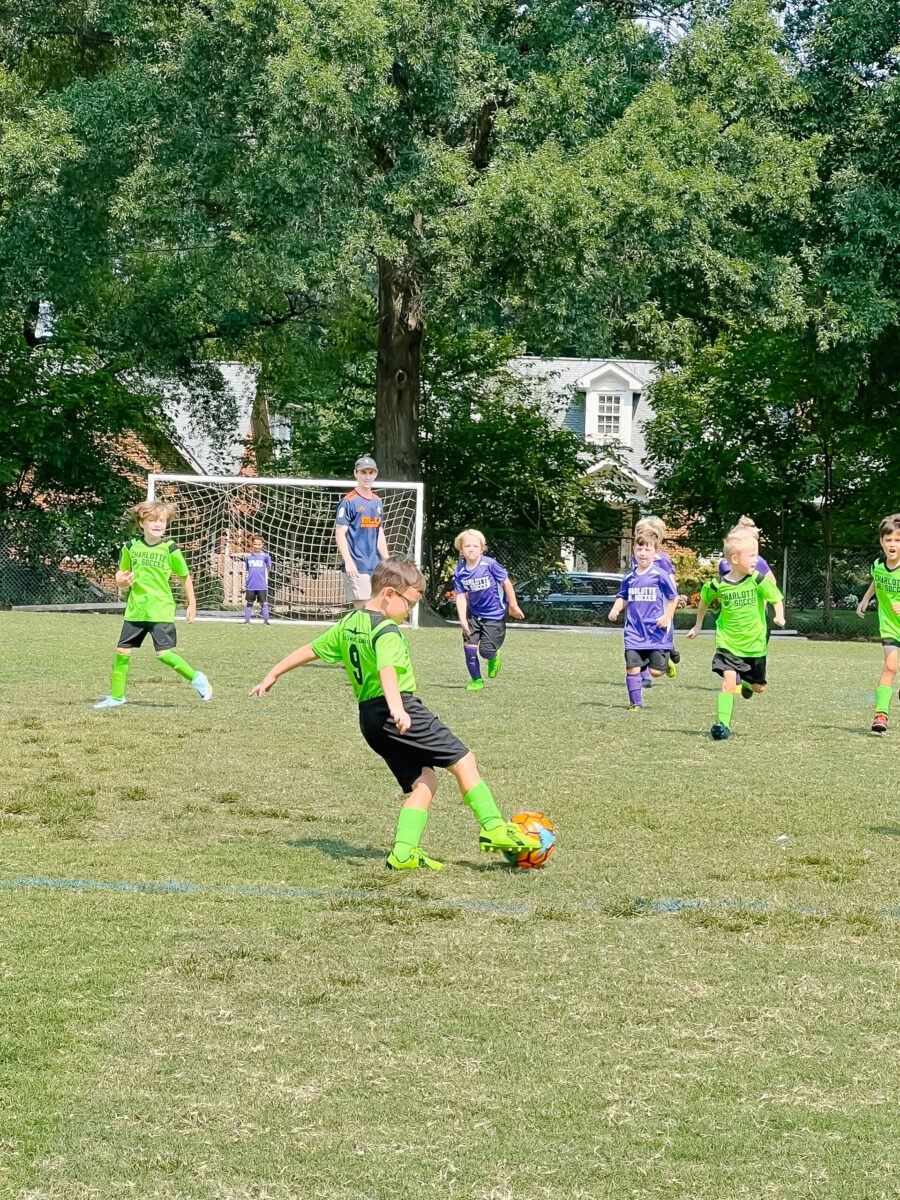 2. Book Review: Hidden Pictures by Jason Rekulak
Rating 3.5/5: This was an interesting, well-written book that started off strong, slowed down for a bit, and ended with some questionable twists. I really liked it until the 70% mark, then I started losing interest until it picked back up towards the end — and then it felt rushed and went off the rails for me. Take my review with a grain of salt — most reviews for this book are 5 stars.
Book Summary: From Jason Rekulak, Edgar-nominated author of The Impossible Fortress, comes a wildly inventive spin on the classic horror story in Hidden Pictures, a creepy and warm-hearted mystery about a woman working as a nanny for a young boy with strange and disturbing secrets.
Fresh out of rehab, Mallory Quinn takes a job in the affluent suburb of Spring Brook, New Jersey as a babysitter for Ted and Caroline Maxwell. She is to look after their five-year-old son, Teddy.
Mallory immediately loves this new job. She lives in the Maxwell's pool house, goes out for nightly runs, and has the stability she craves. And she sincerely bonds with Teddy, a sweet, shy boy who is never without his sketchbook and pencil. His drawings are the usual fare: trees, rabbits, balloons. But one day, he draws something different: a man in a forest, dragging a woman's lifeless body.
As the days pass, Teddy's artwork becomes more and more sinister, and his stick figures steadily evolve into more detailed, complex, and lifelike sketches well beyond the ability of any five-year-old. Mallory begins to suspect these are glimpses of an unsolved murder from long ago, perhaps relayed by a supernatural force lingering in the forest behind the Maxwell's house.
With help from a handsome landscaper and an eccentric neighbor, Mallory sets out to decipher the images and save Teddy—while coming to terms with a tragedy in her own past—before it's too late.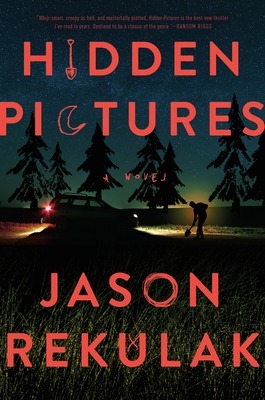 I purchased this fun Apple watch band a few weeks ago and absolutely love it. I have some other fun watch bands that are super cute but I am constantly switching them out for silicone bands to wear to the gym. With this band, I can comfortably wear it to work out and then add some bracelets to dress it up! It comes in lots of colors too.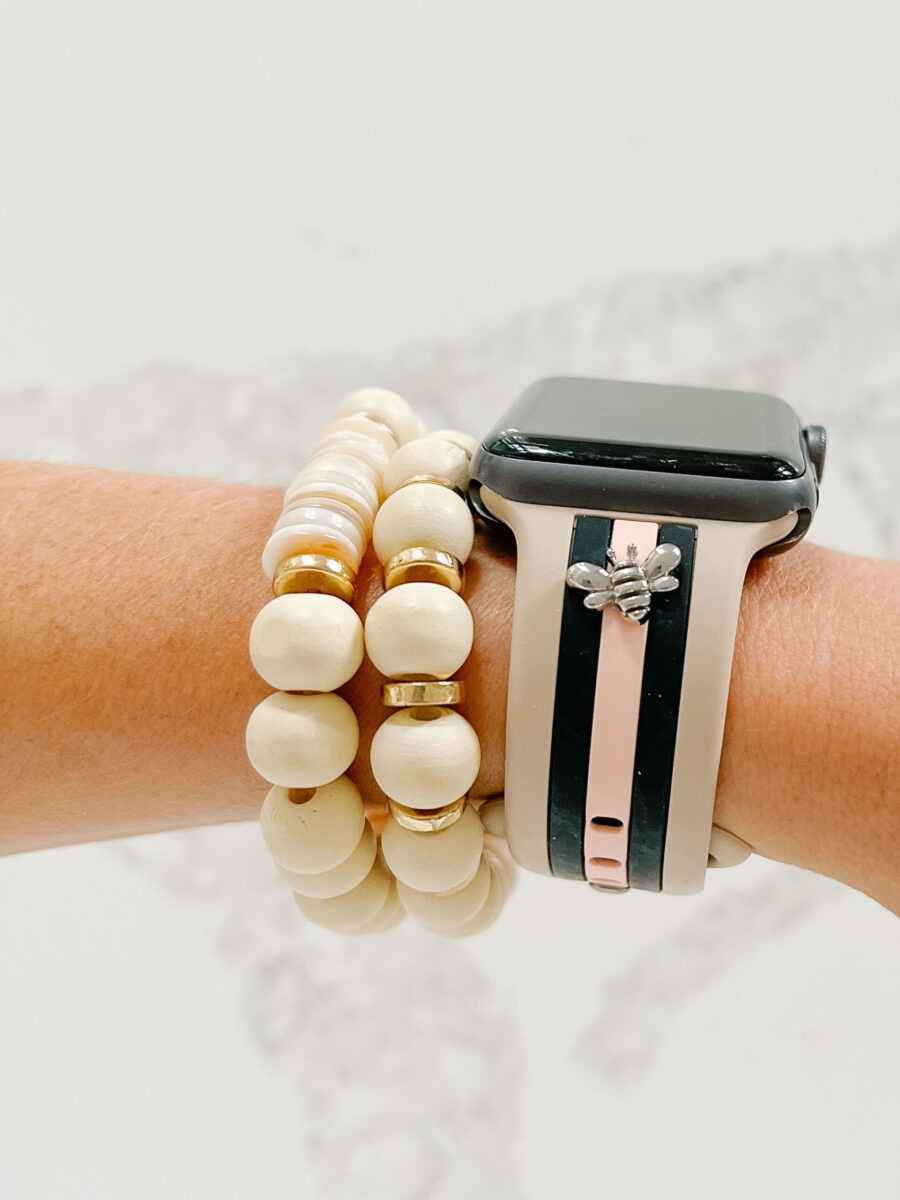 4. School Assignment
I was cracking up over all the responses from y'all on Instagram over the graded assignment that came home in Thomas's folder this week…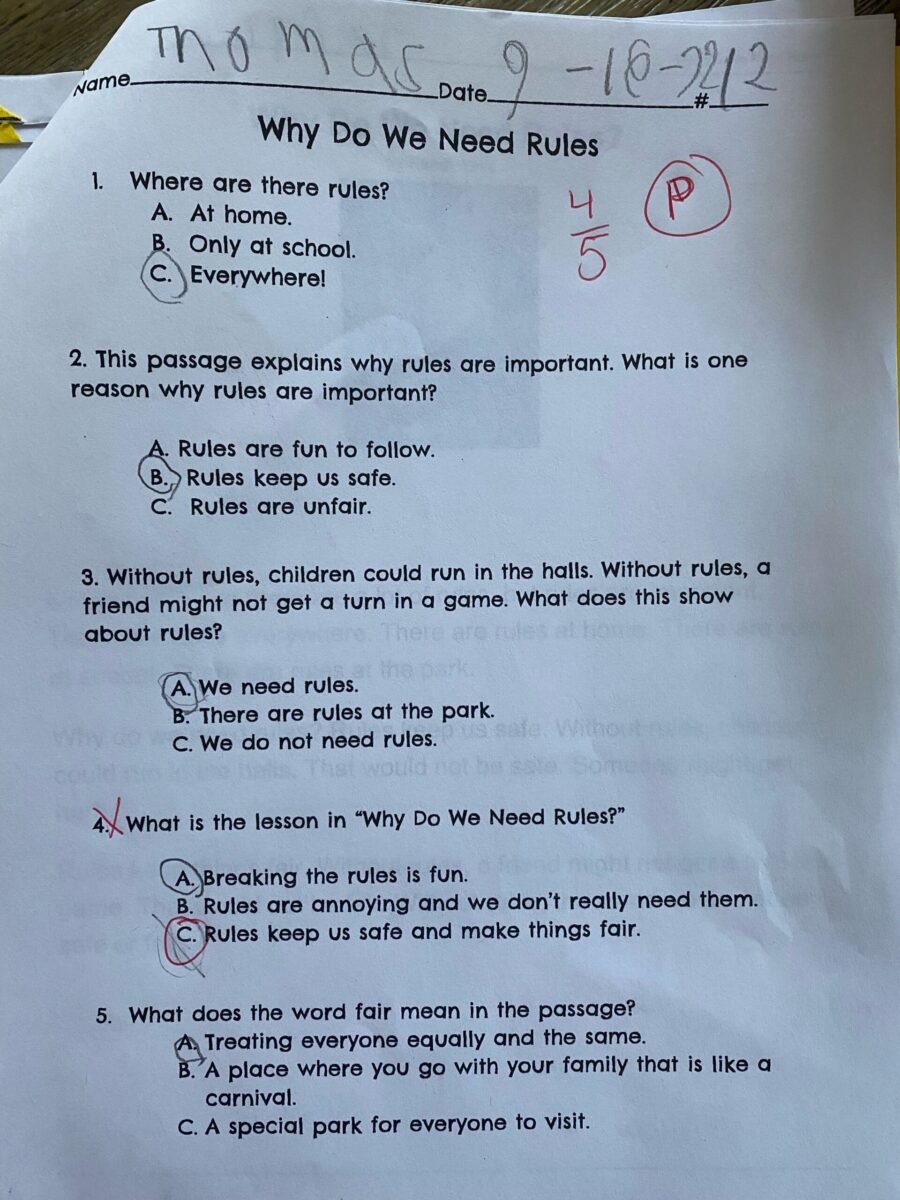 Over summer we were invaded by fruit flies. Y'all shared a million tricks with me and I tried literally EVERYTHING to get rid of them. Finally, after weeks of going crazy over the pesky flies, I purchased the Katchy Indoor Insect Trap And IT WORKED (just as the 61K+ Amazon reviews promised).
Anyway, the fruit flies are BACK…and they are multiplying…so I broke the Katchy back out and again I can confirm this little device is MAGIC.
The instructions say to run the trap at night (so the flies can see the UV light) for 3 days in a row. The trap is quiet (there isn't a zapper like the outdoor ones) and there's a fan on top that sucks the flies in and a sticky glue board traps it.
Anyway, if you find yourself in a fruit fly battle, I cannot recommend this trap enough.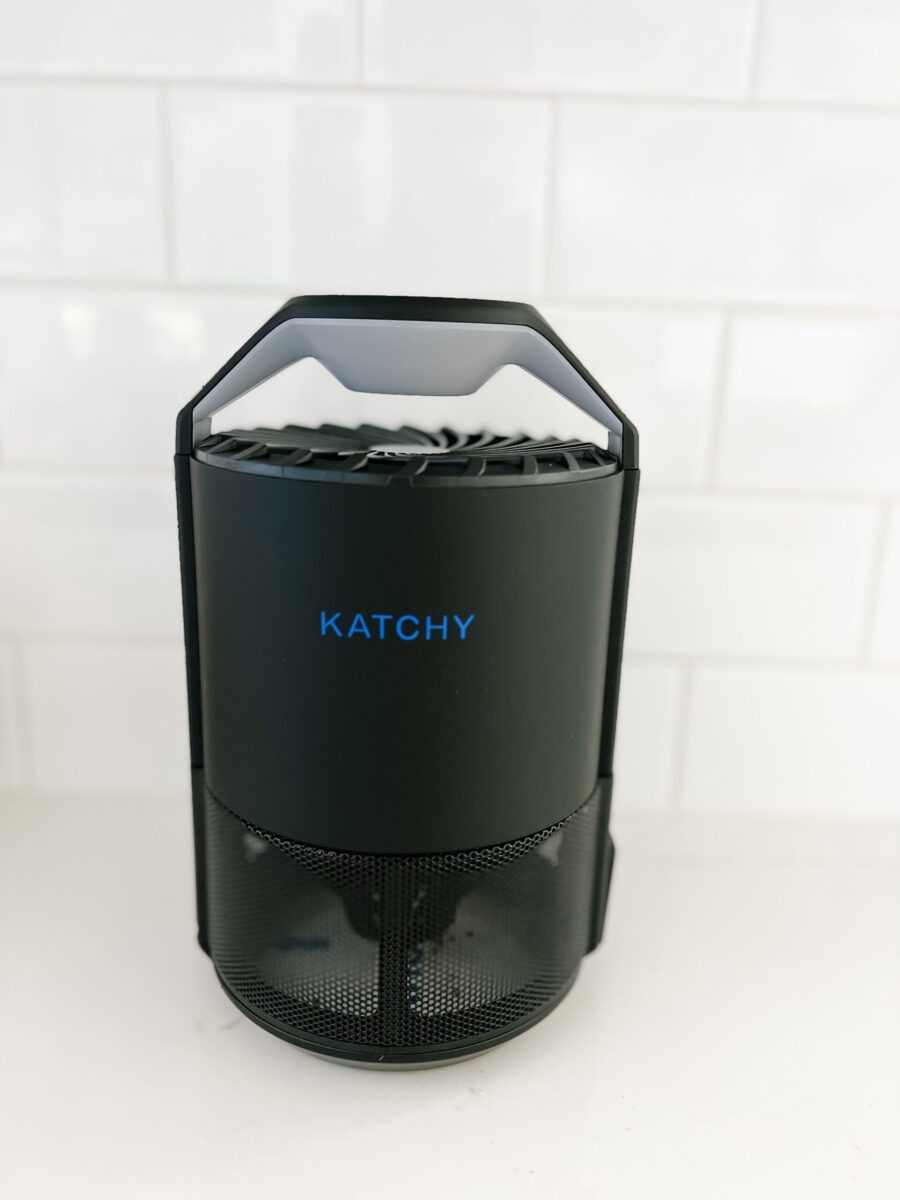 In Case You Missed It