I love a good marinade! We have a few go-to recipes in our house that we use over and over and over! I normally prepare my marinades before we go to bed and let the magic happen over night and through the next day until it's time for dinner. Today I'm sharing our favorite marinades! Sorry in advance for the raw meat photos…
Easy Pork Tenderloin Marinade with Pan Sauce
This is my favorite pork marinade and has been a huge hit in our house for years. We make this one all the time!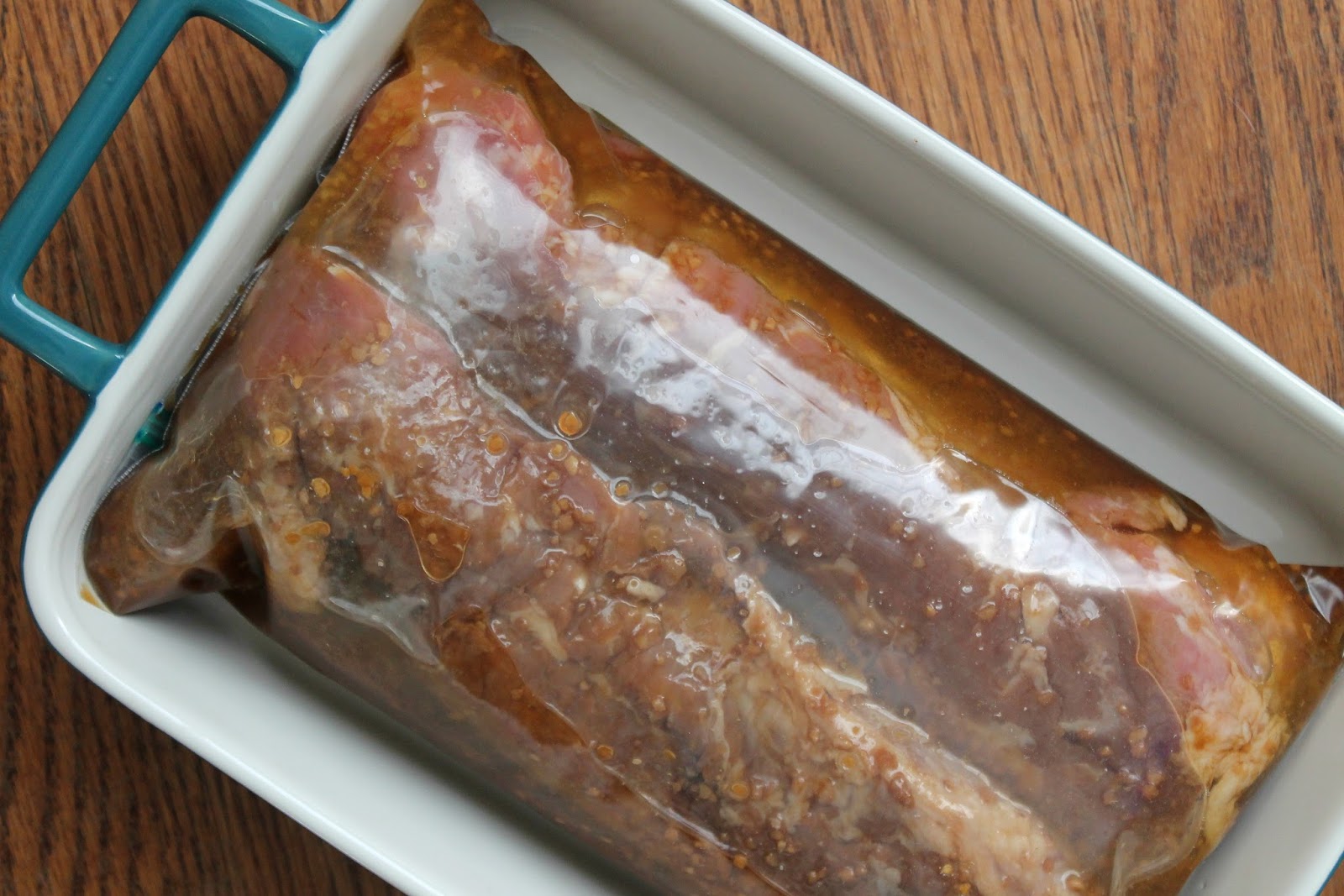 Easy Pork Tenderloin Marinade with Pan Sauce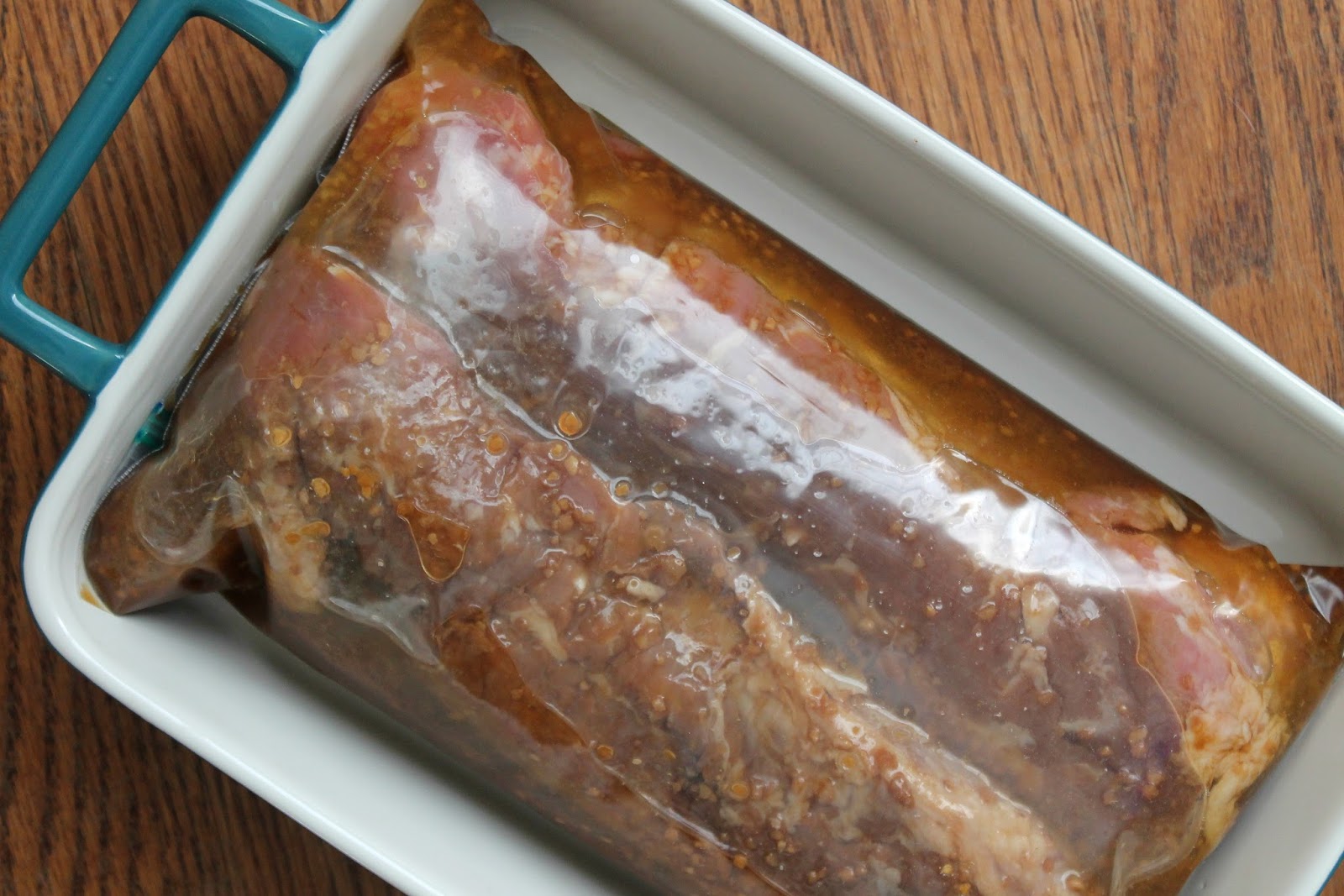 Ingredients
PORK MARINADE INGREDIENTS
1 lb pork tenderloin
1/2 cup olive oil
1/3 cup soy sauce
1/4 cup red wine vinegar
1-2 tbsp worcestershire sauce
1-2 tbsp fresh parsley, finely chopped
4 cloves garlic, minced
1 lemon juiced
PAN SAUCE INGREDIENTS
pan scrapings from pork tenderloin
1/2 cup chicken broth
2-3 tbsp pork marinade (thoroughly mixed)
1-2 tsp butter
Instructions
Make the marinade. Combine all marinade ingredients and reserve 2-3 Tbsp for pan sauce. Place the pork tenderloin and marinade in a Ziploc bag and let marinate for at least 3-4 hours, or overnight (preferred).
Preheat oven to 350 degrees.
In a hot skillet over medium-high heat, sear each side of tenderloin for 2-3 minutes.
Transfer to baking dish and place in the oven and cook for 30-40 minutes or until the meat has reached 160 degrees. Let rest for at least 5 minutes before slicing.
Make the pan sauce. While pork is baking, heat the skillet on the stove over medium heat. Add the chicken broth and scrape up all the browned pieces from the bottom of the pan.
Add the marinade and let it boil down for 2-3 minutes.
Add the butter and remove from heat stirring until butter has melted. Pour over the pork tenderloin.
Favorite Grilled Chicken Marinade
One evening a few summers ago my friend Lisa hosted us for dinner and served the best grilled chicken ever. She shared her secret — a delicious chicken marinade, and we've been making it ever since!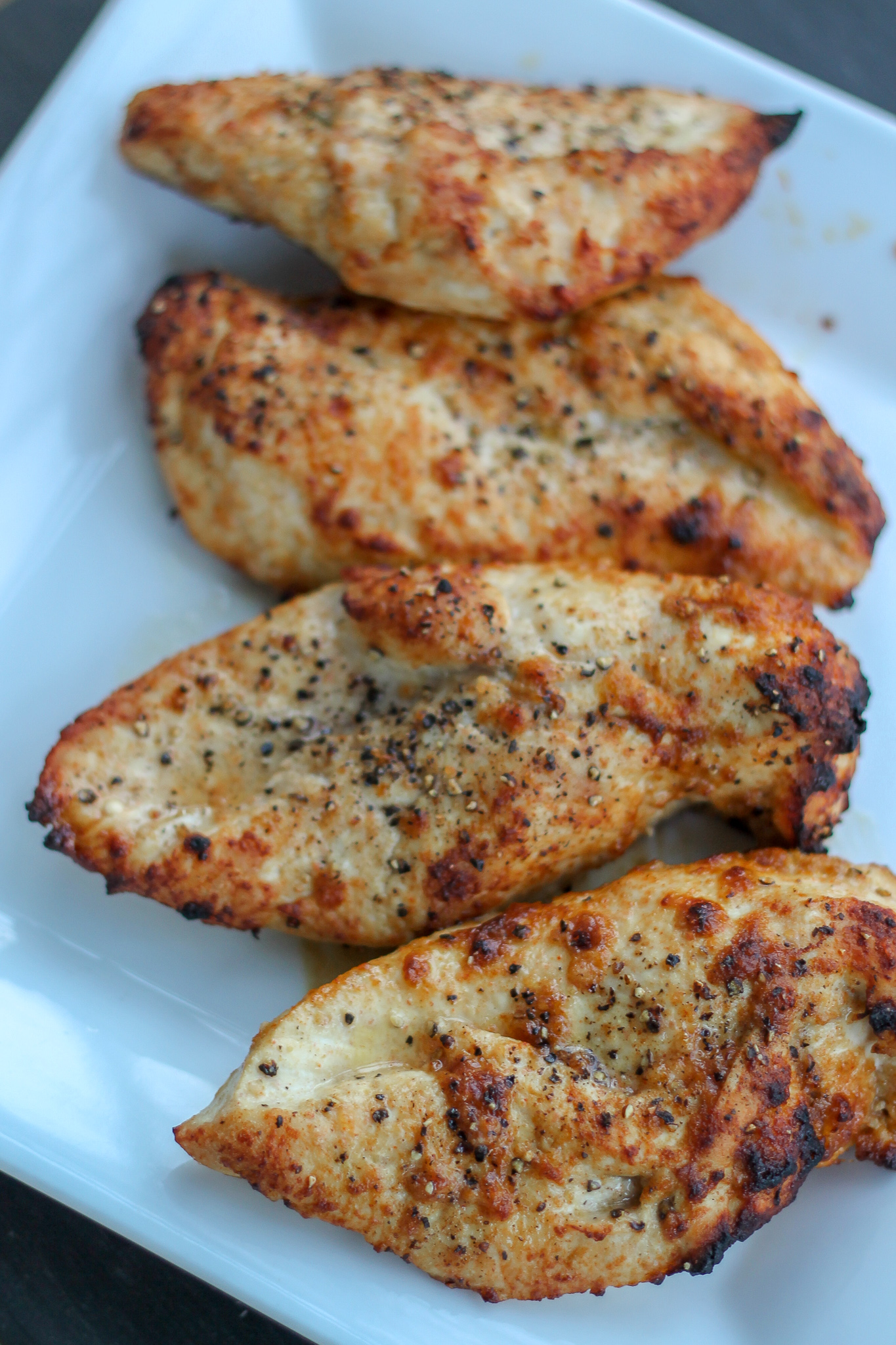 The Best Chicken Marinade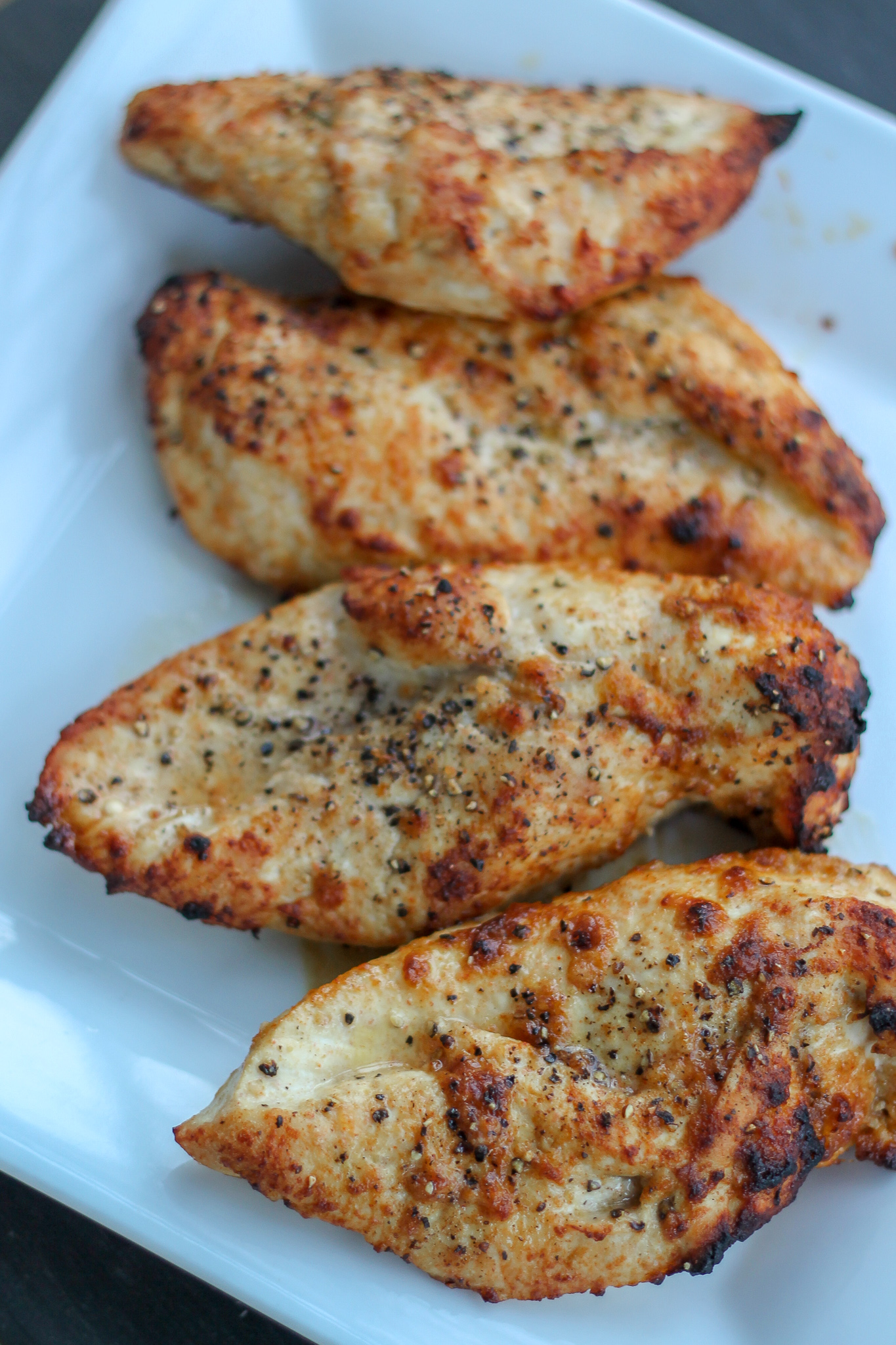 Ingredients
2 lbs chicken breast
1 ½ cup apple cider vinegar
1 ½ cup oil
1 egg beaten
3 Tablespoons poultry seasoning
2 Tablespoons salt
Pepper to taste
Instructions
Mix all of the ingredients and pour into a Ziploc bag. For best flavor, marinate for 48 hours. Grill the chicken.
Pork Tenderloin with Peach Salsa
This recipe — oh my gosh. It's an amazingly easy recipe to make for guests that is sure to be a hit. This is my favorite pork tenderloin recipe during the spring and summer. It's so so good!
Pork Tenderloin with Peach Salsa
Ingredients
PORK MARINADE
1 tsp freshly grated lime zest
1/3 cup freshly squeezed lime juice
1/4 cup olive oil
1/4 cup honey (optional)
2 tbsp spicy brown mustard (or your favorite mustard)
1 tsp ground pepper
1 tsp salt
2 1 pound pork tenderloins
PEACH SALSA
3 cups peaches, peeled and diced (about six peaches)
1/4 cup shallots or red onion, peeled and finely diced
2 tbsp lime juice (about 2-3 limes)
1 tbsp honey (optional)
2 tbsp cilantro, chopped
salt and pepper to taste
Instructions
Marinade
Zest and juice limes. Combine all ingredients and whisk.
Place tenderloins in a Ziploc bag and pour marinade over pork.
Refrigerate overnight, if possible. Otherwise marinate all day the day you plan to cook turning several times.
Salsa
Combine all ingredients, stir. Serve immediately.
Pork
Take pork out of refrigerator and allow to rest on counter for a
half hour before cooking. Clean grill and either spray or wipe with
coconut oil to prevent sticking. Preheat grill to 400 degrees.
Place pork on grill and cook for 18-20 minutes, turning every five
minutes creating nice grill marks on all four sides. While pork is
cooking prepare salsa.
When the center of pork is very light pink remove from grill, cover with foil and allow to rest for five minutes.
Slice pork and top with some salsa. Serve the rest of the salsa on the side.
Two Ingredient Chicken Marinade
Doesn't get easier than two ingredients, right? This is our friend Wyn's recipe. He used chicken wings when we were over for dinner. We've used this a lot for chicken breasts too!
Recipe: Mix equal parts teriyaki sauce & Italian dressing. In a Ziploc bag, add marinade and chicken. Marinate for several hours (or overnight). Grill your chicken!