I am so excited to share our kitchen on the blog today! I've documented our renovation progress extensively along the way and we couldn't be more in love with the final result! It is truly our kitchen dream come true!
OK, let's start with the before pictures so you can see what we were working with!
BEFORE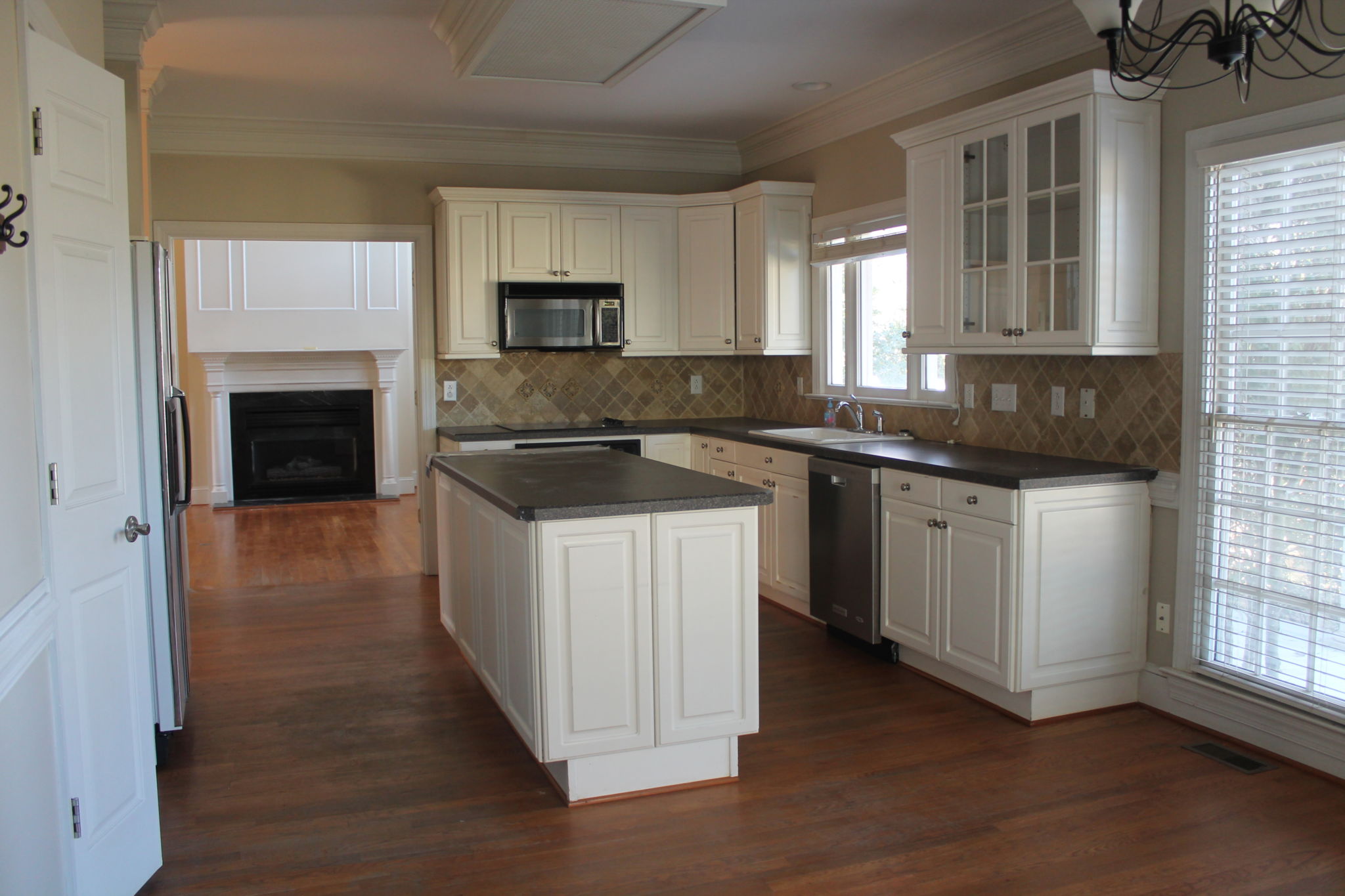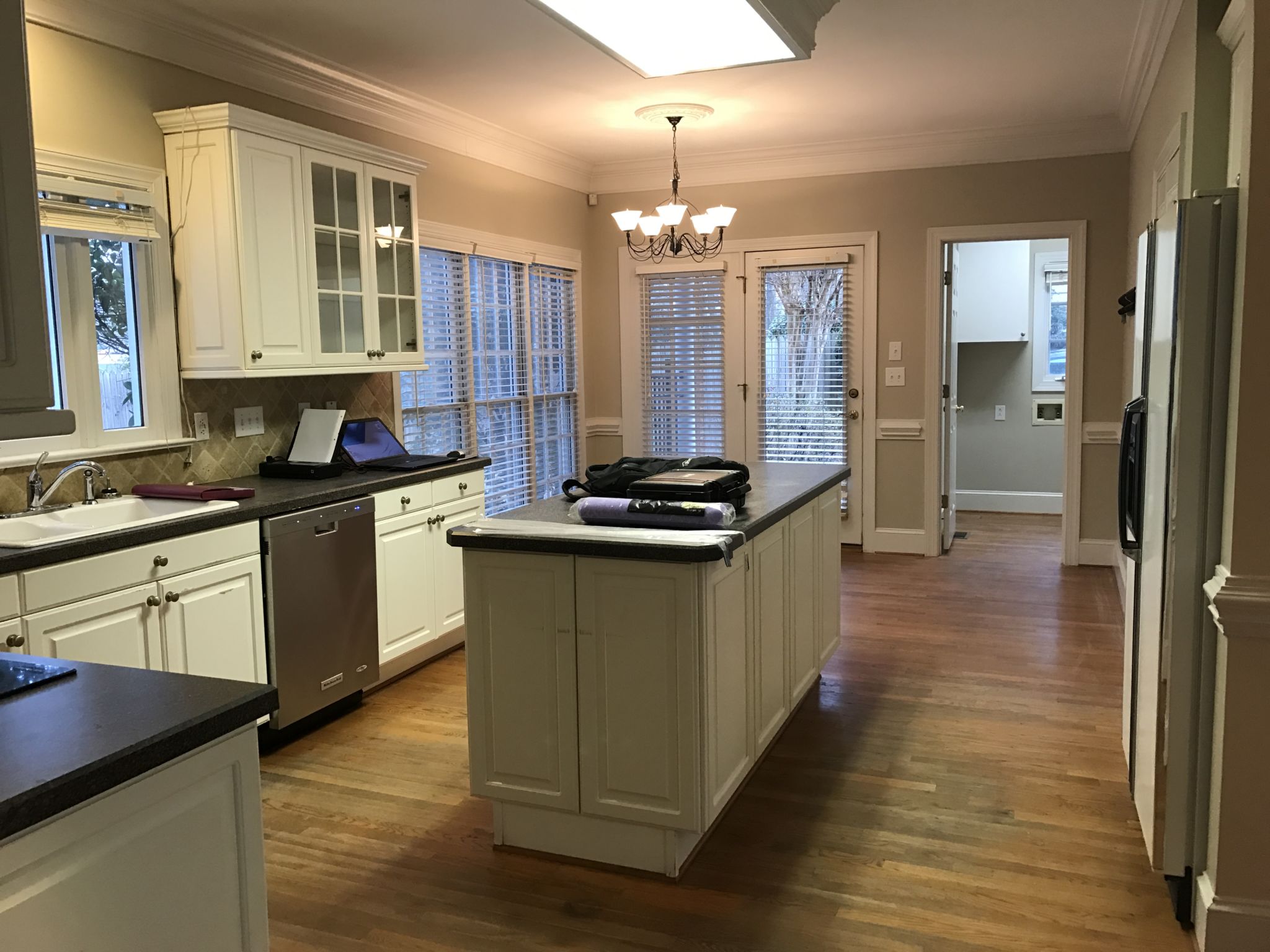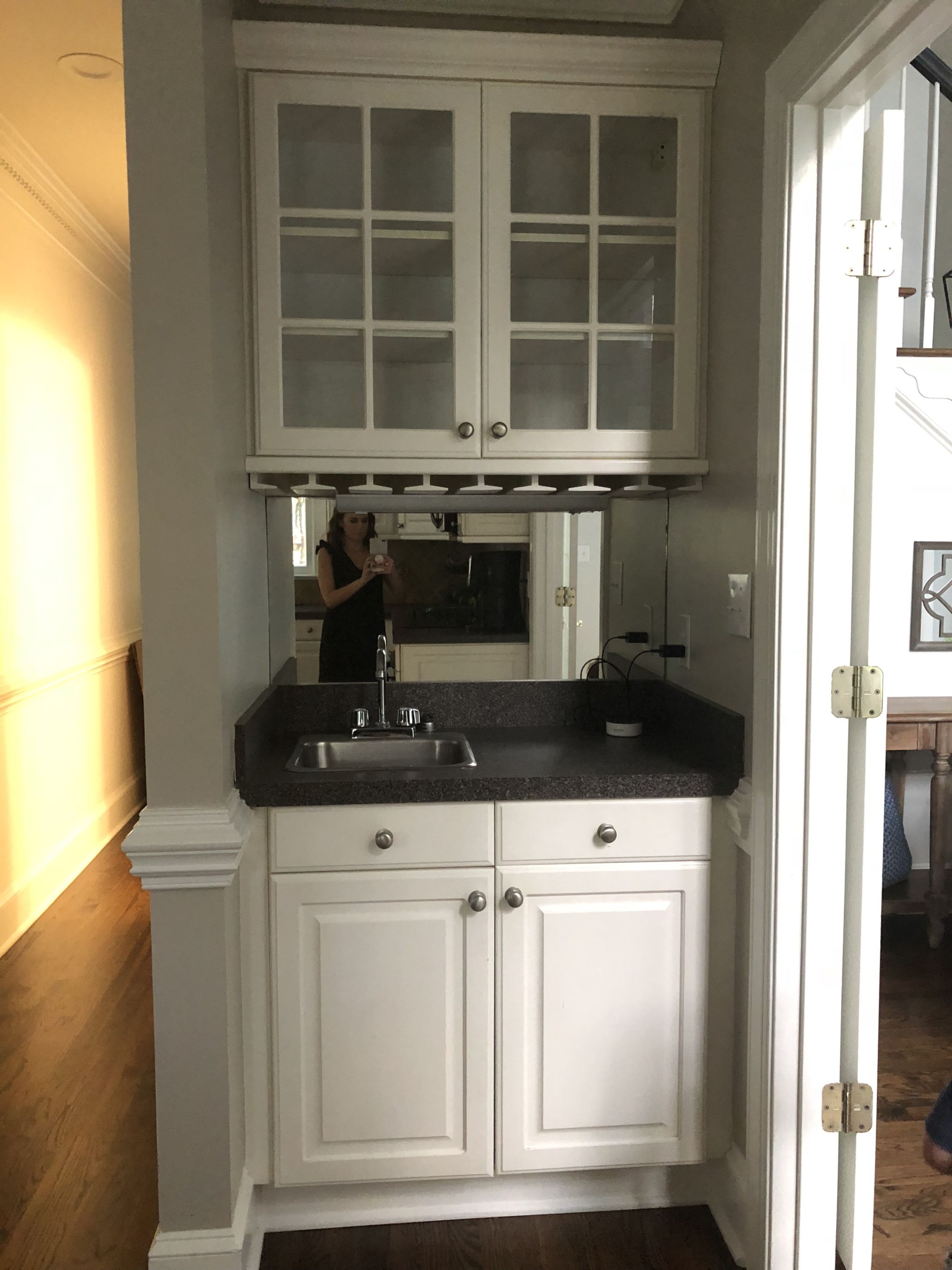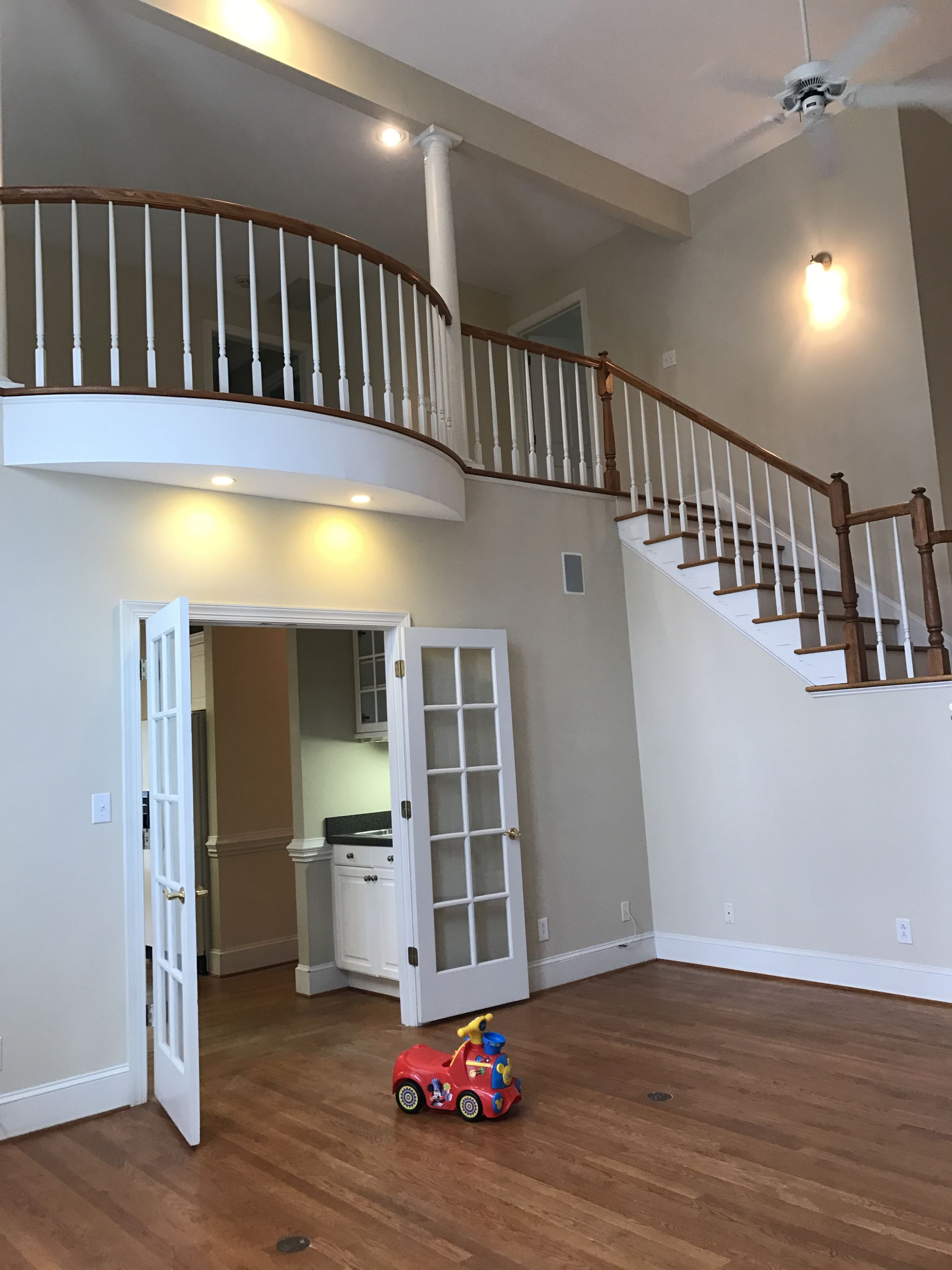 Matt was the mastermind behind our new kitchen design. He surprised me with very strong opinions, some of which took lots of convincing like removing an entire wall in our kitchen (I was very opposed at first and thought he was crazy, walling up our second story landing space and…adding a beer tap…but we'll get in to that in a moment). Once we were on the same page we began meeting with contractors — lots and lots of contractors. We selected Atreum Construction for our renovation after a great meeting with the owners. Not only were they the most responsive company and their renovation portfolio was gorgeous, their bid came in over 50% less than the second lowest quote we received and they promised the fastest timeline. After we finalized the construction plans I turned to my friend and kitchen renovation expert, Stephanie of Olive & Tate (see: this kitchen and this kitchen) for help with the design — picking out stone, finishes, lighting, tile, etc.! She helped keep us on track (I tend to be all over the place with decor ideas), on budget and married.
So without further ado…
AFTER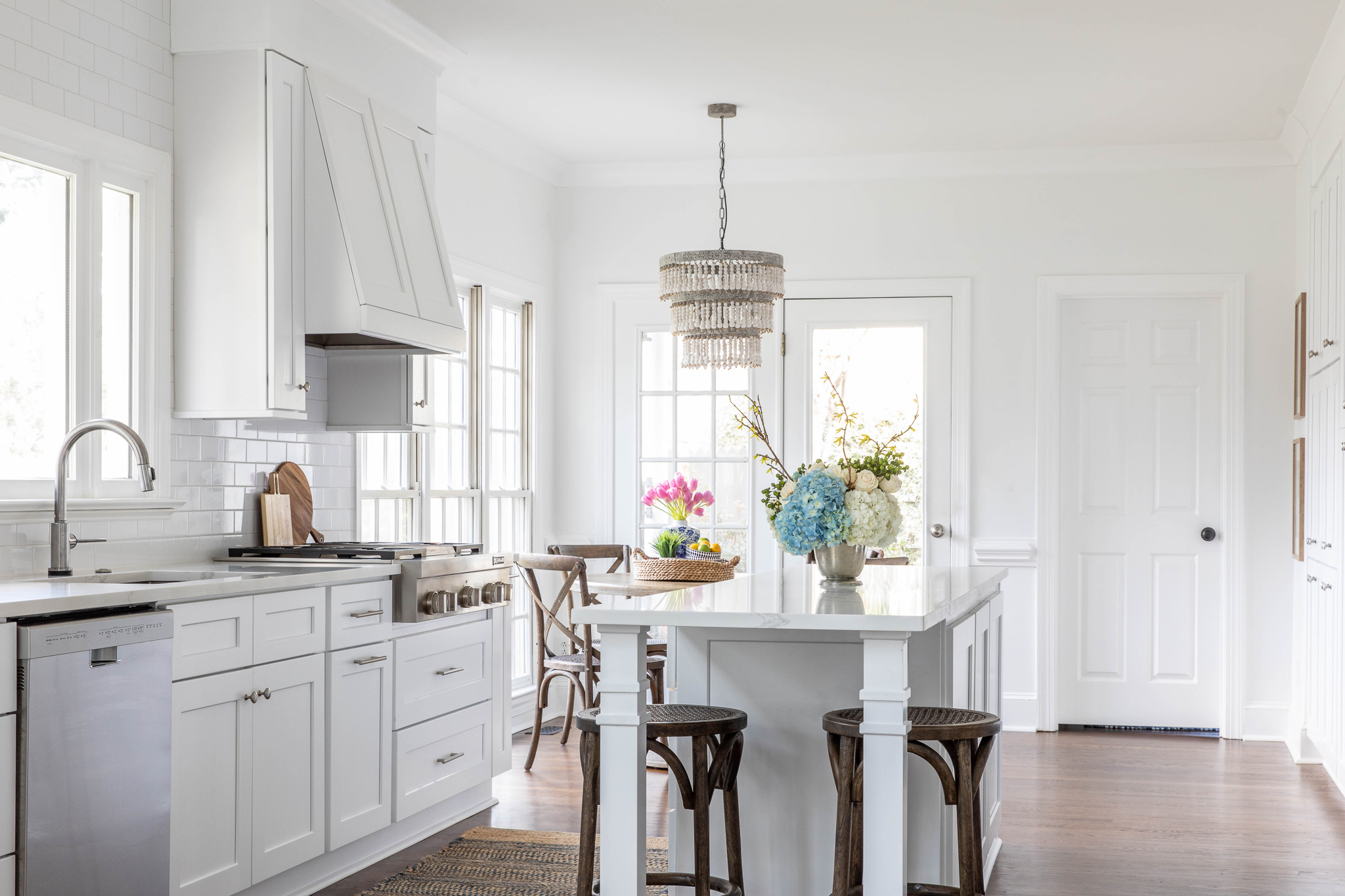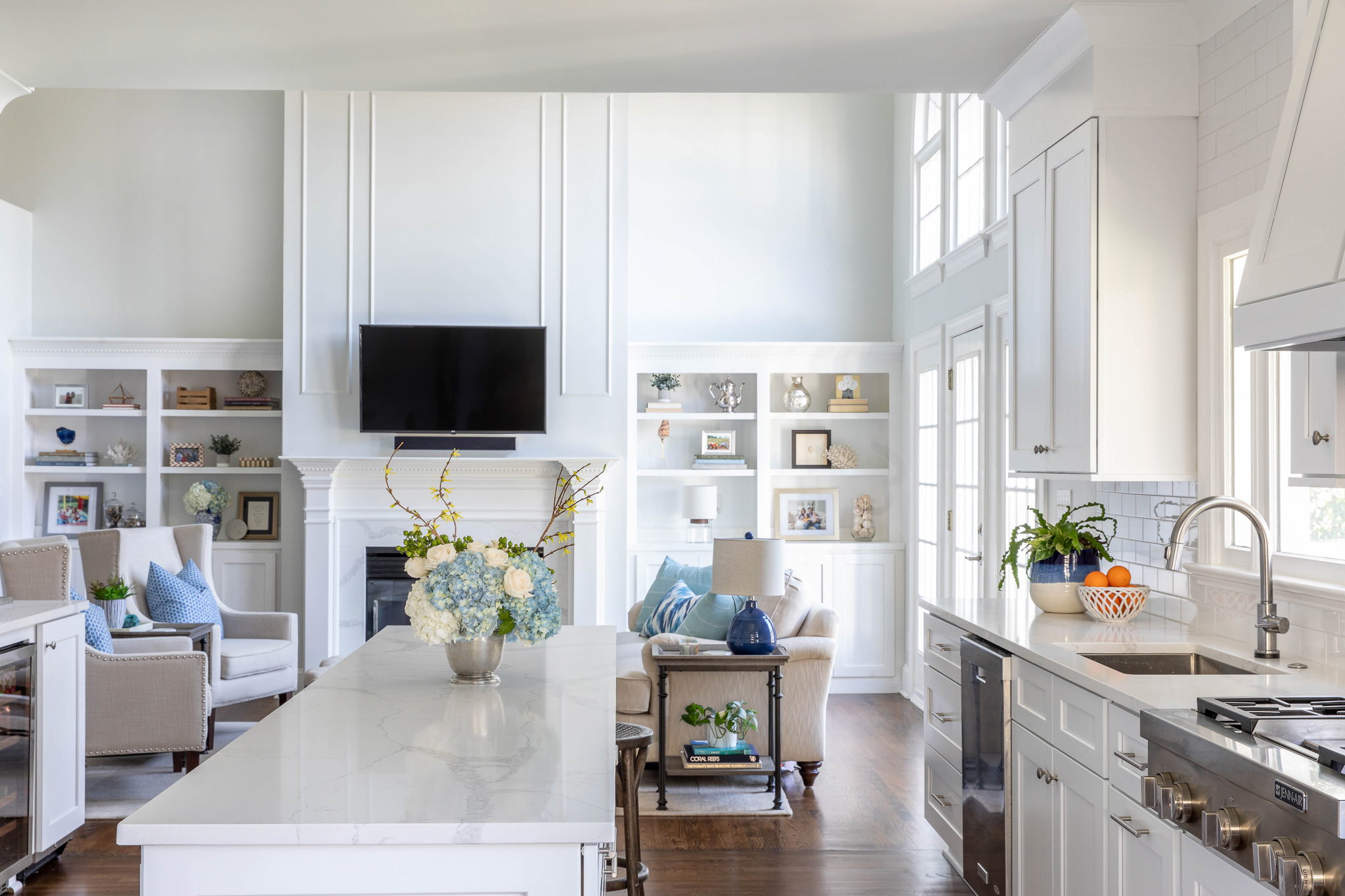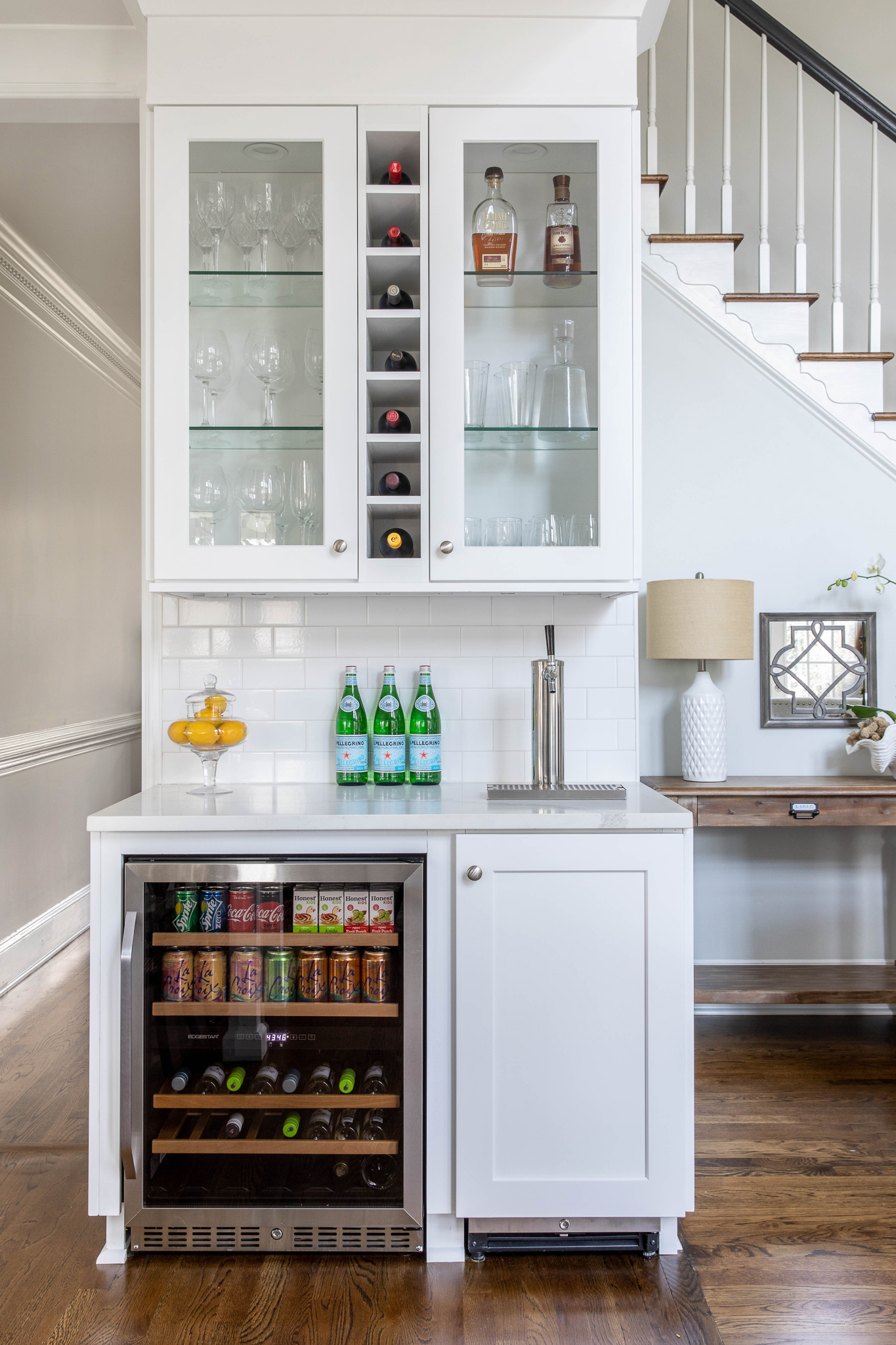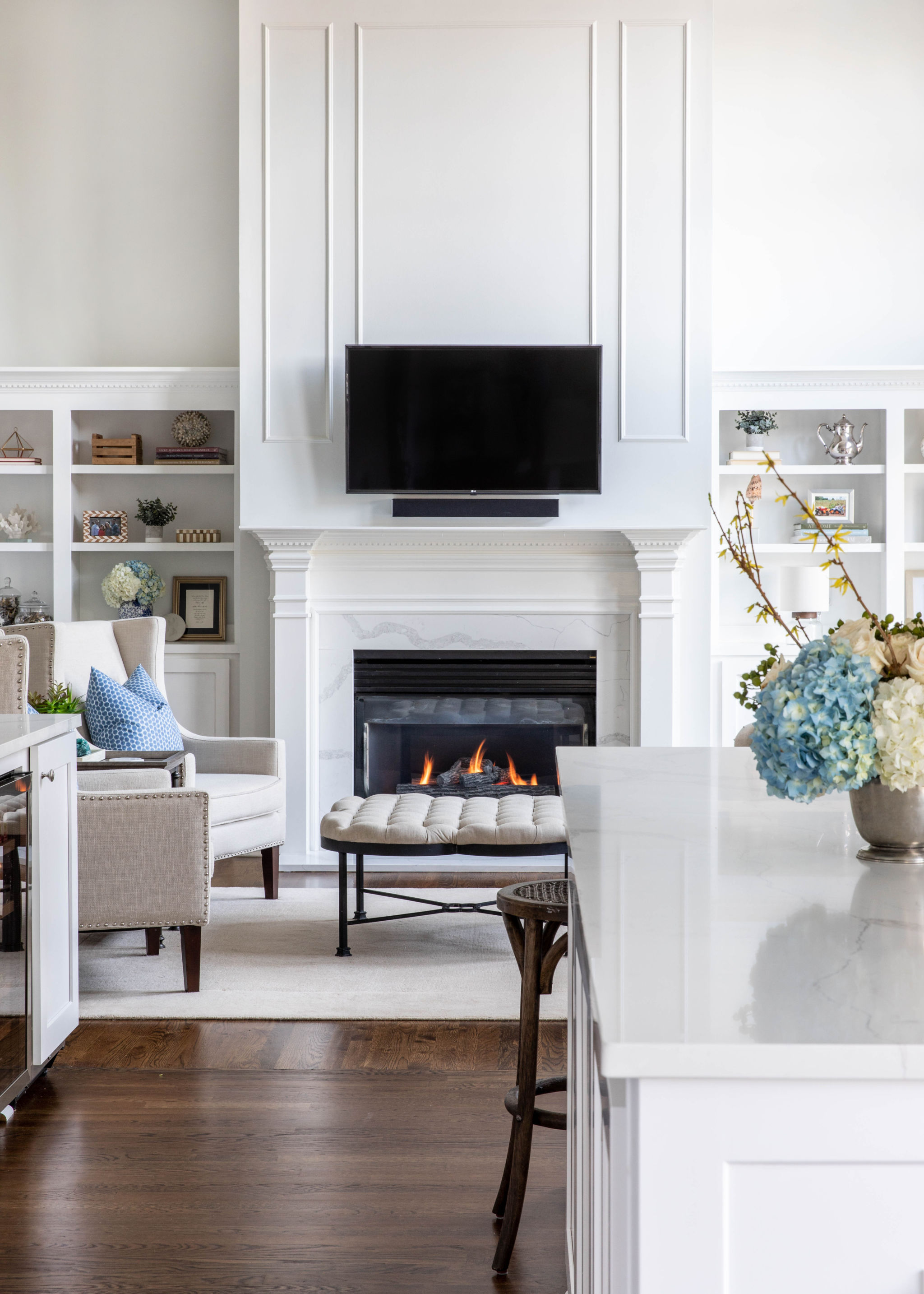 Totally different, right? The biggest change was tearing down the wall between the kitchen and the family room to create a better layout for our family. I love that I can referee Candy Land arguments in the family room from the kitchen and keep an eye on the kiddos while doing dishes.
Originally, we hadn't planned to remove the second story balcony overhang. However, during demolition we ran into some support beam issues which led us to removing the balcony and walling up the second story. I am so glad we did this! Not only did it make a huge difference in our space, it created an additional room upstairs which we turned into a play room for the kids.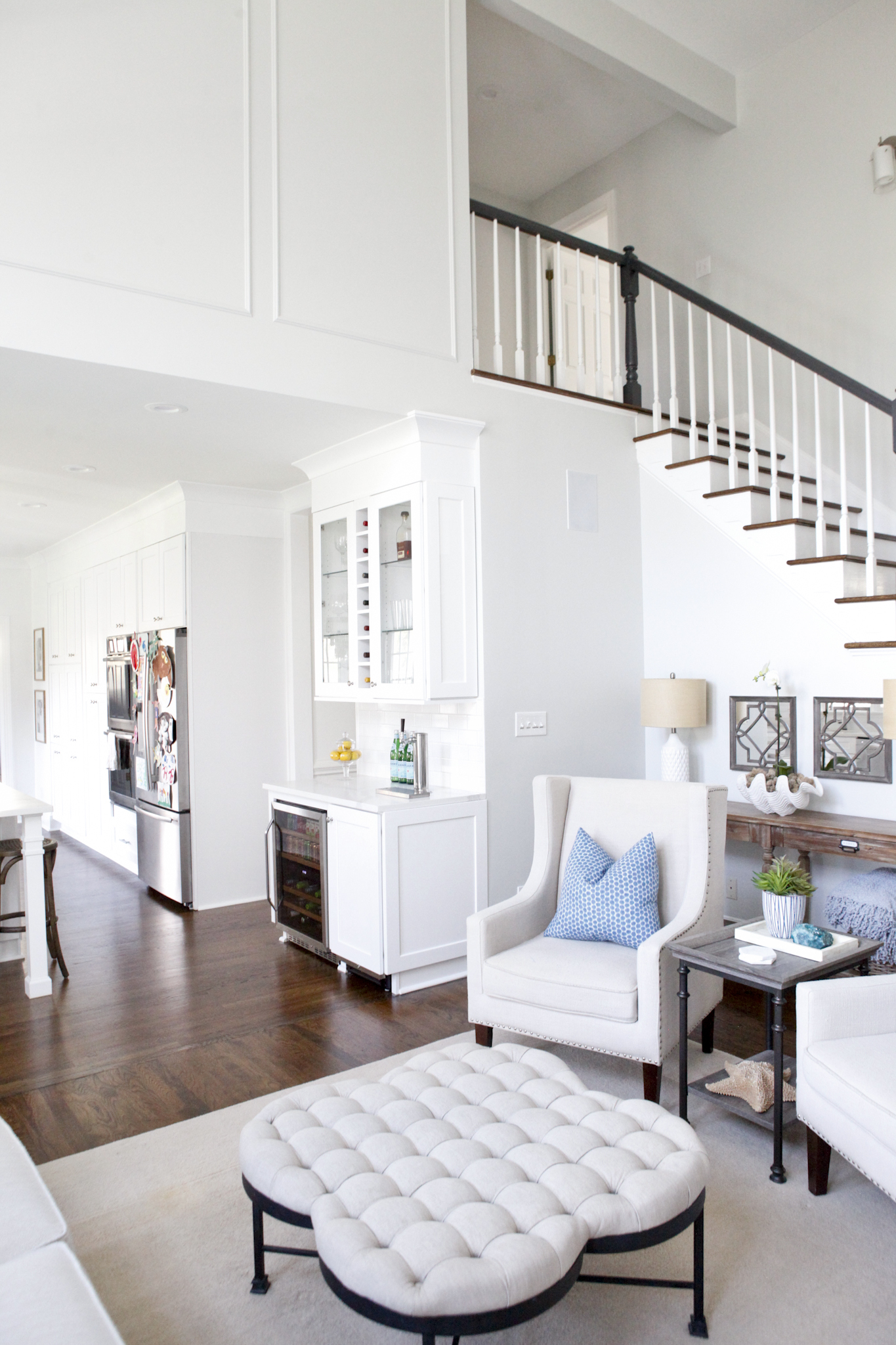 Island
Our kitchen is long and narrow and we spent a lot of time designing the look and functionality of our island. We knew we wanted one massive slab of stone versus breaking it up with a sink or cook top. However, we went back and forth over whether to add seating down the side of the island or add an overhang at one end for seating. Ultimately, we decided to add the seating to the end versus the side because we worried that we would both lose our minds pushing bar stools (or people on bar stools) in every time we needed to get inside the fridge or ovens. So we designed a 9 foot island that extends towards our family room and it has been one of our favorite (and most used) additions to the kitchen.
Counter Tops
We selected Calacatta Verona quartz for durability for our counter tops. The color and the veining is absolutely gorgeous and I couldn't be happier with our selection!
Tile
Matt and I wanted a bright and classic white subway tile backsplash (no surprise here, right?). We hadn't originally planned to take the tile to the ceiling but our contractor convinced us and we absolutely love how it turned out.
Read more about our tile & counter tops here.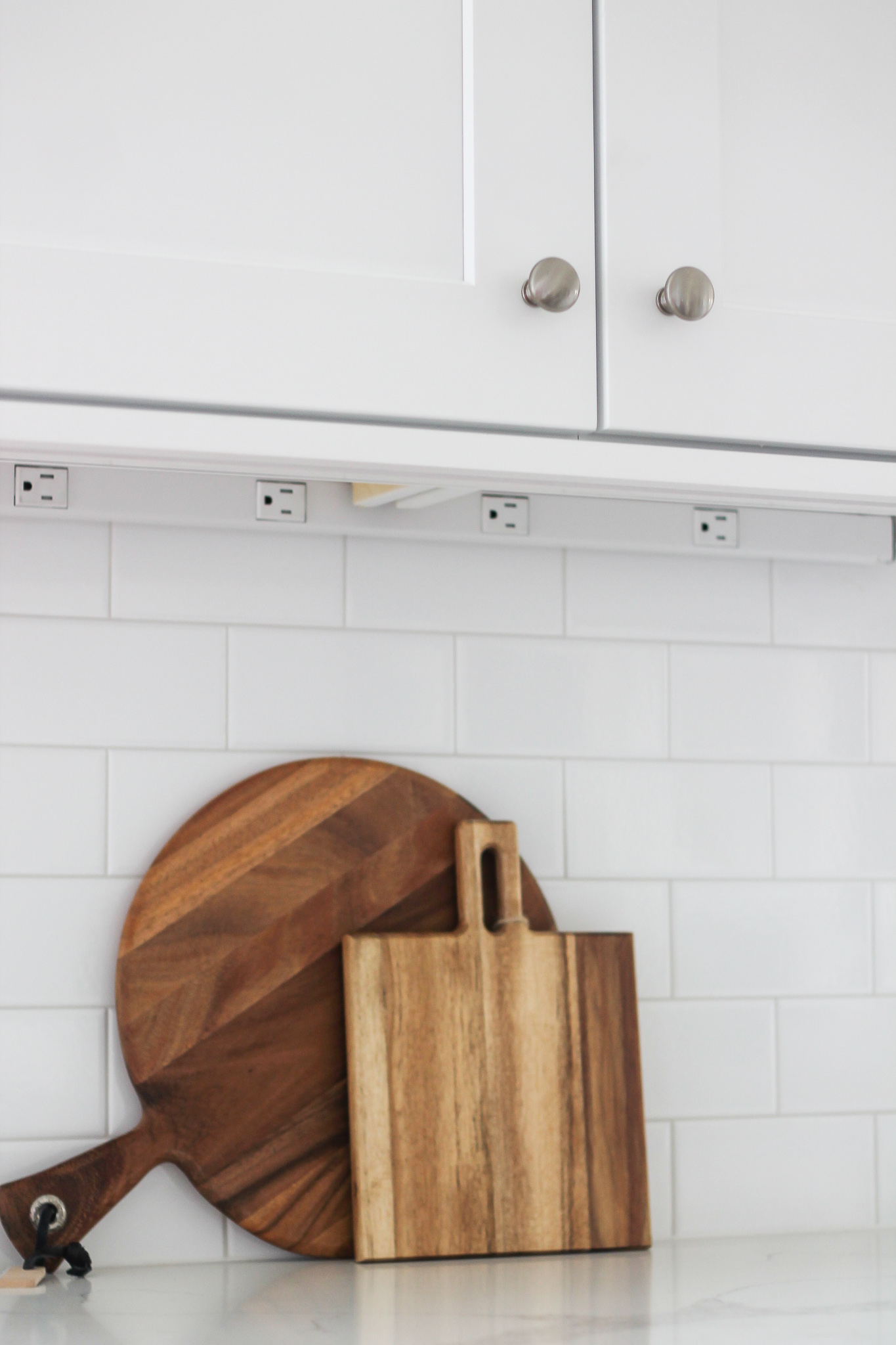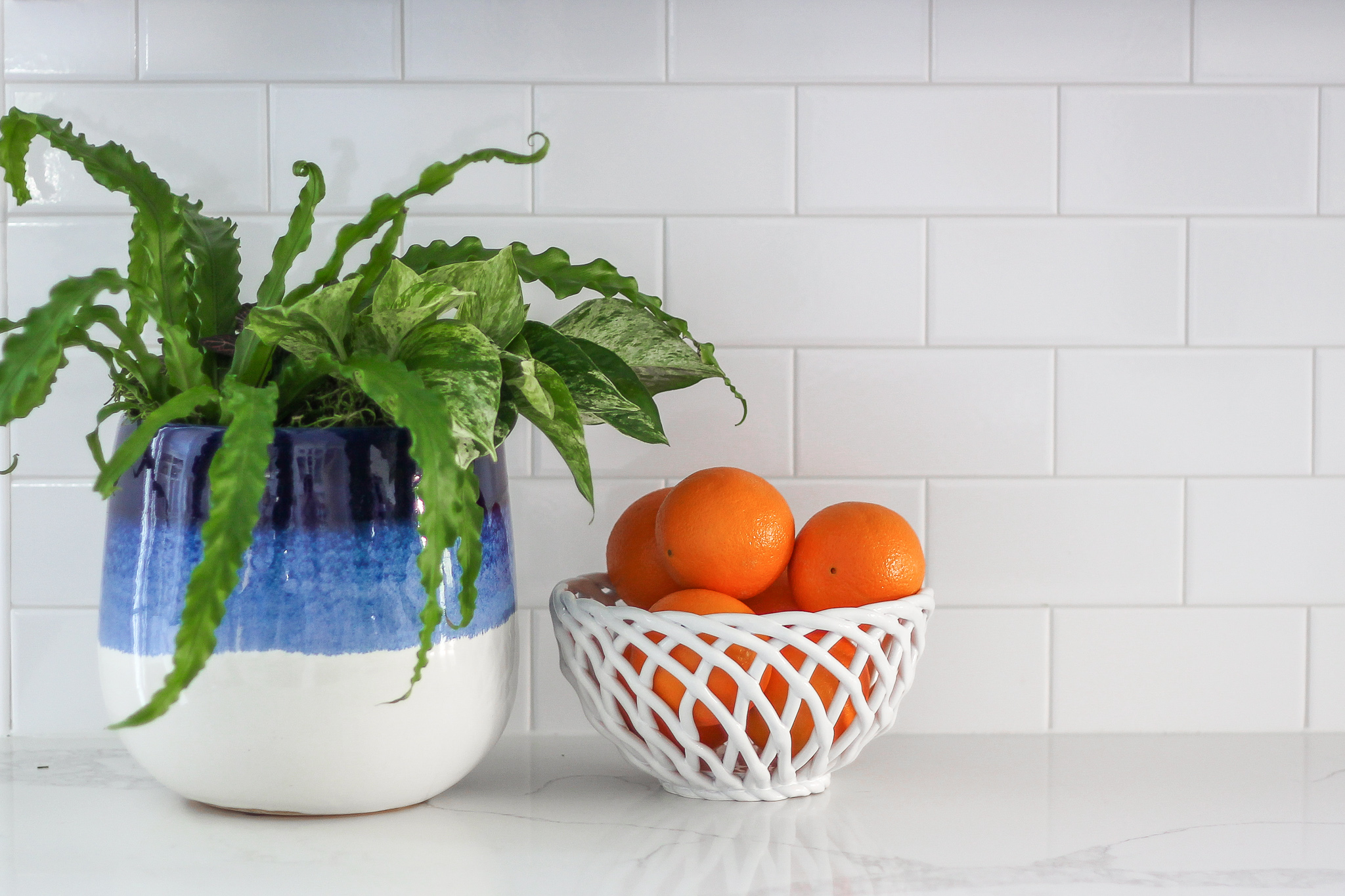 Cabinetry
The original kitchen had a lot of wall space to the left of the pantry which we turned into useful floor to ceiling pantry to house our many bags of goldfish and pretzels. Additionally, a few of the cabinets serve as an appliance garage with large pull-out shelves for hiding all of our large and small appliances we wanted to get off the counter. We installed an outlet in the back of the cabinet so everything stays plugged in (coffee pot, toaster, microwave, etc.).
We picked out pre-fabricated white shaker style cabinetry. All of the doors and drawers are soft close which is seriously amazing. Also, we opted for as many drawers versus cabinet doors wherever possible. Other wish list amenities included a spice rack pull-out and a double trash can pull-out — both of which we love. We also relocated all of the wall outlets to strips under the cabinets to keep our tile clean and uninterrupted.
See inside our cabinets here.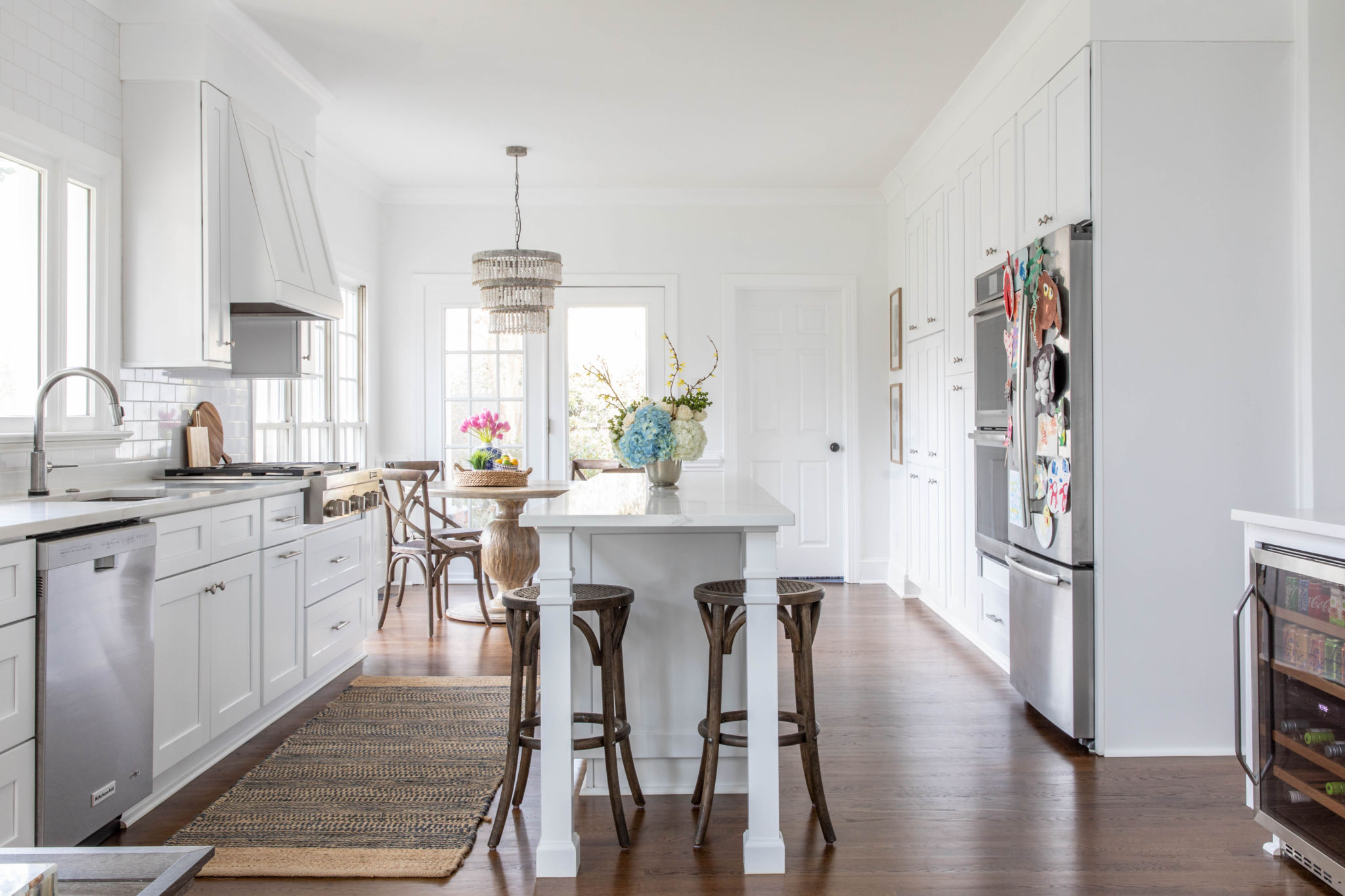 Appliances
This is where the kegerator comes in. During the design process Matt requested that we swap out the sink in our wet bar for a kegerator so he could enjoy his favorite beers on tap. I am pretty sure I laughed for a solid two minutes before I realized he was not kidding. First I said no. Then I suggested the garage would be a better place for a keg. The ultimate negotiator, Matt got clever and proposed I could pick out any appliances I wanted for the kitchen if in exchange I allowed the beer tap. Well played, Matt. Well played. And to be honest, I have enjoyed beer on tap just as much as him…and also got my dream of double wall ovens.
So WHAT did I pick out? Well, first we headed to Queen City Audio Video Appliances so I could wander around the store and see all the options! Thankfully we had a really great sales rep (Big Mike!) who guided us through the process and ultimately we landed in the JennAir section of the store where I picked out my dream double-wall oven, counter depth fridge and cook top! I'll do a separate post on appliances because these were pretty big decisions for us!
We went with a single basin stainless steel sink and we absolutely LOVE it. No longer do I have to try and clean extra large items halfway hanging out of the sink — this one is huge and amazing. It also comes with a stainless steel grid which I have to mention because I've had so many people ask me about it when they see it in my sink.
The faucet is one of my favorite features in the entire kitchen. It's touchless which is such a dream. And now I find myself touching other faucets around the house out of habit. We also bought a power supply pack so we don't ever have to worry about the faucet running out of battery.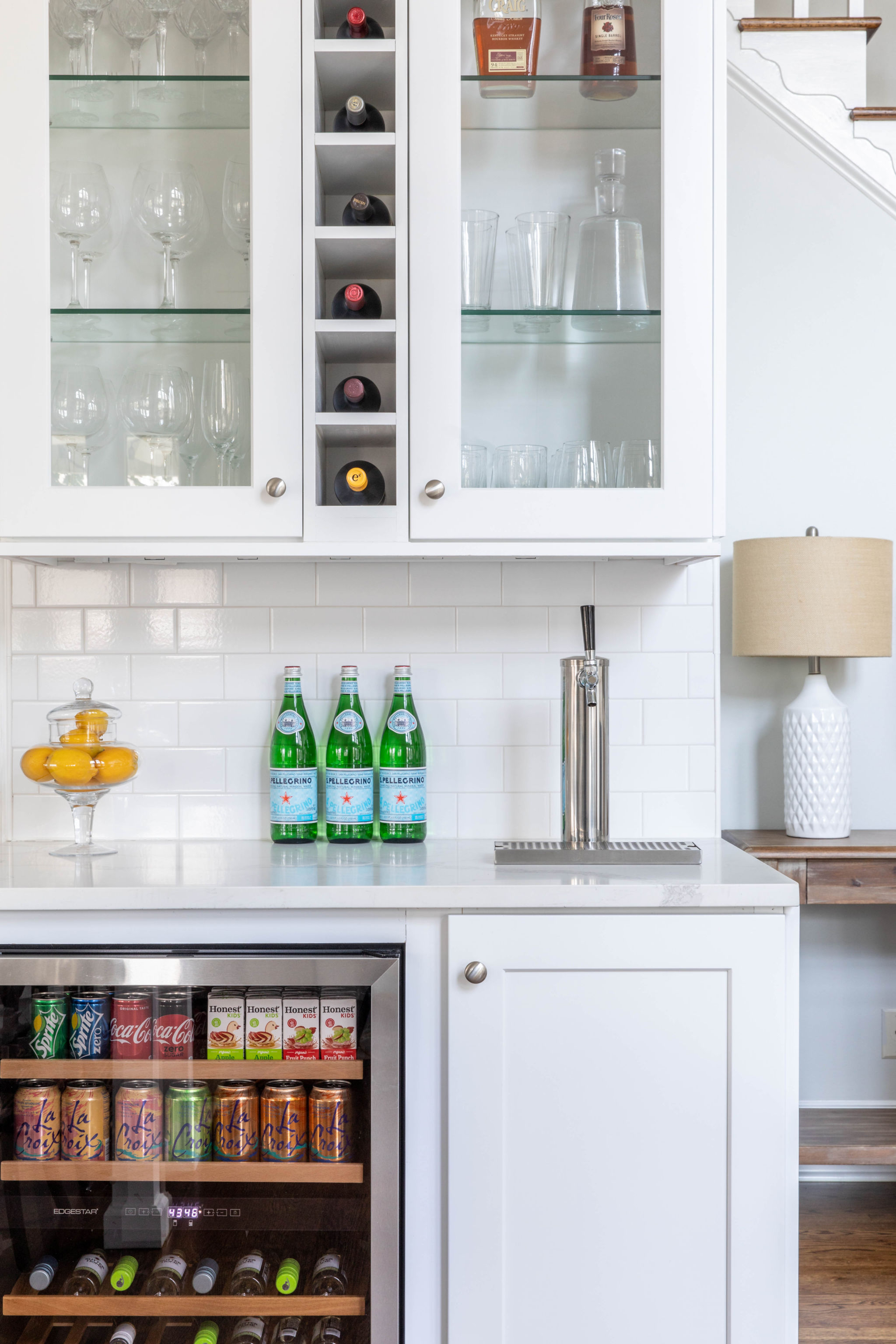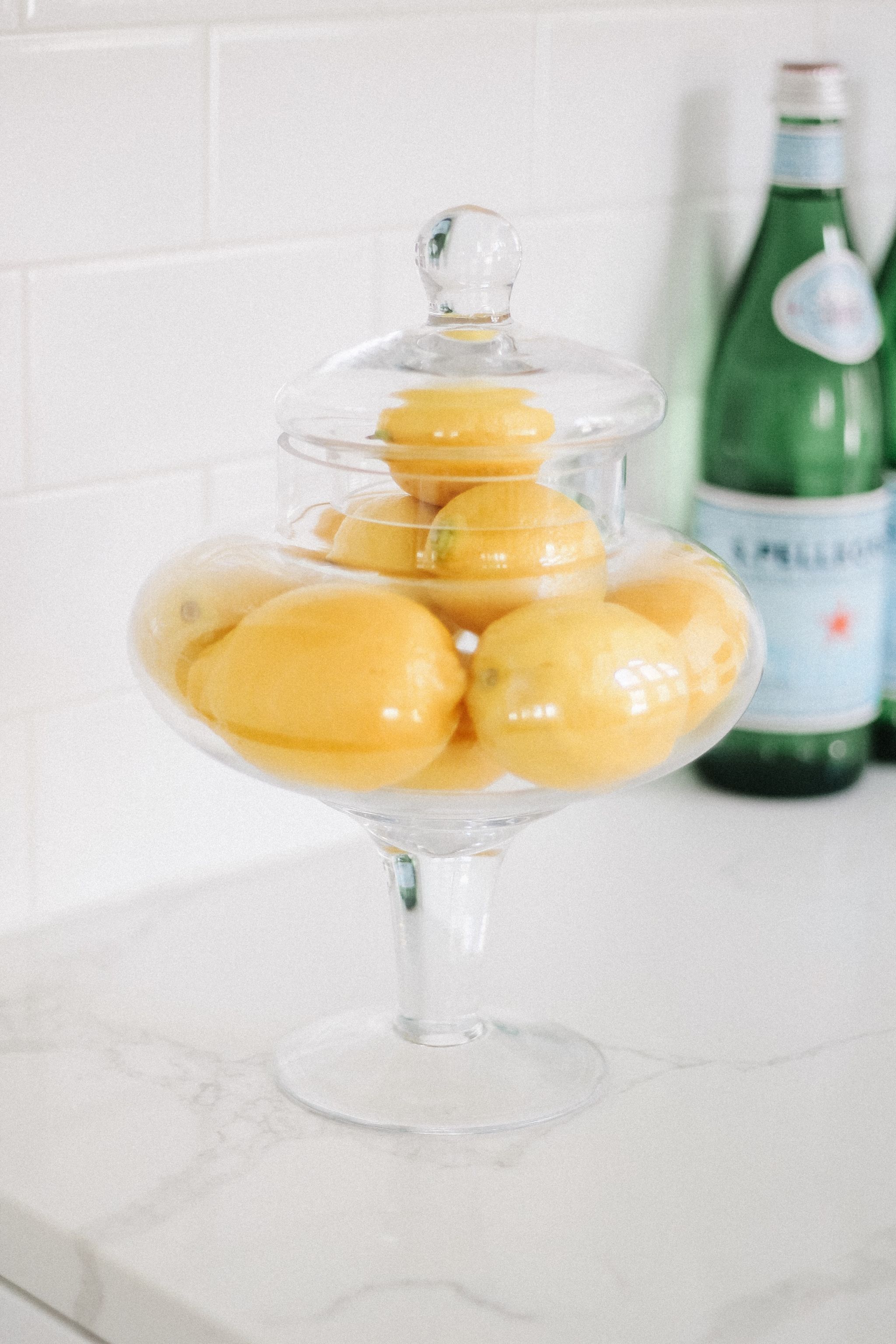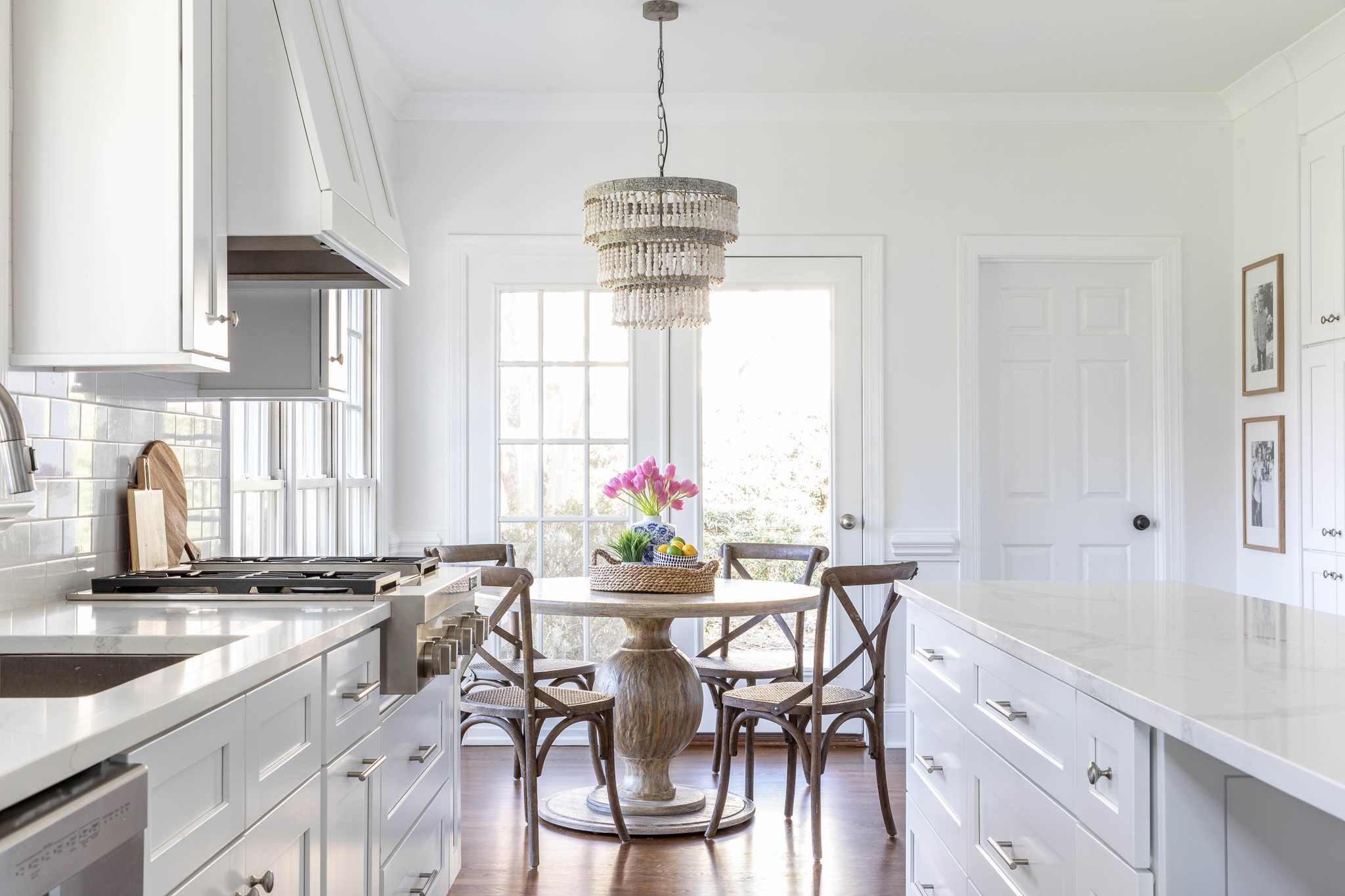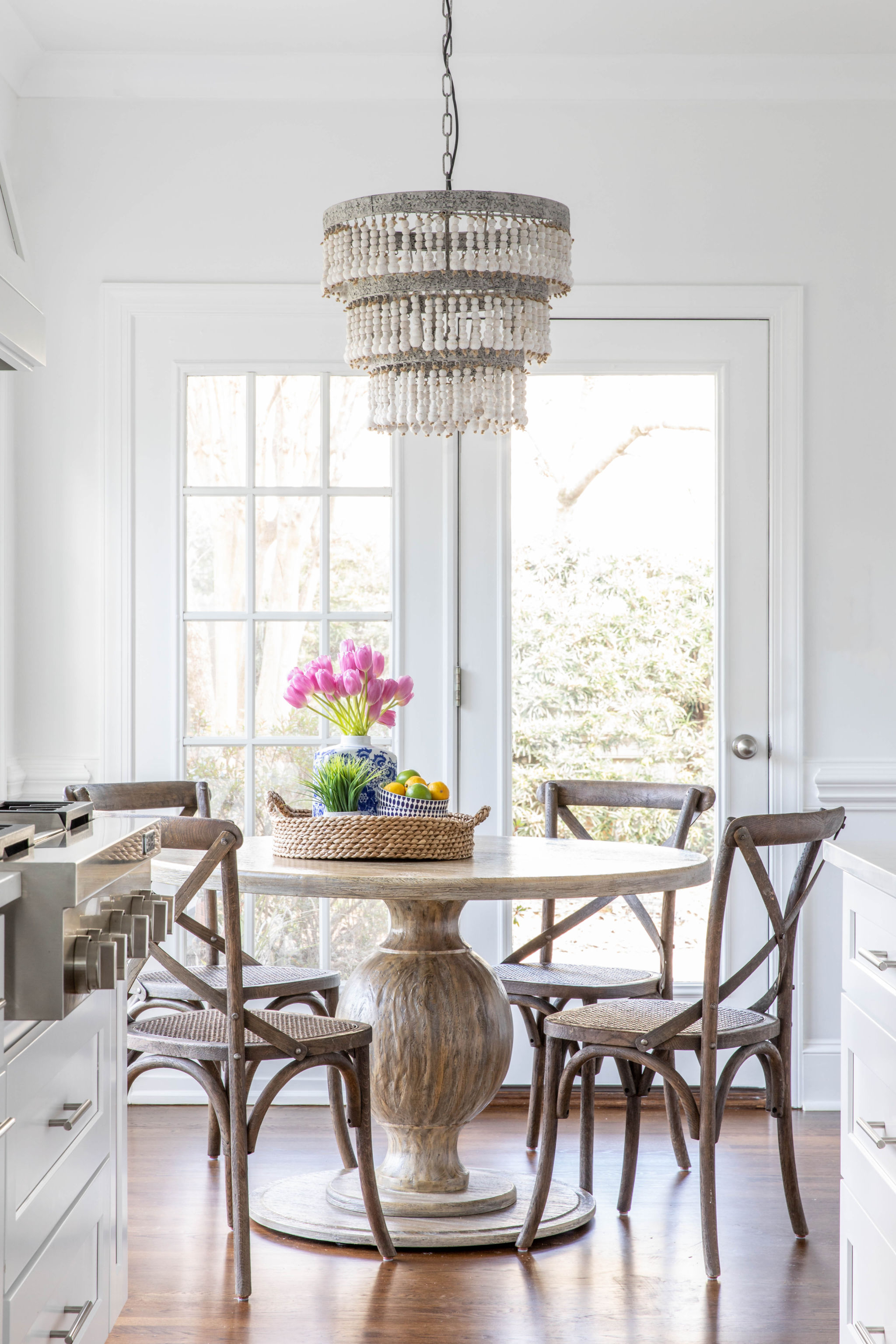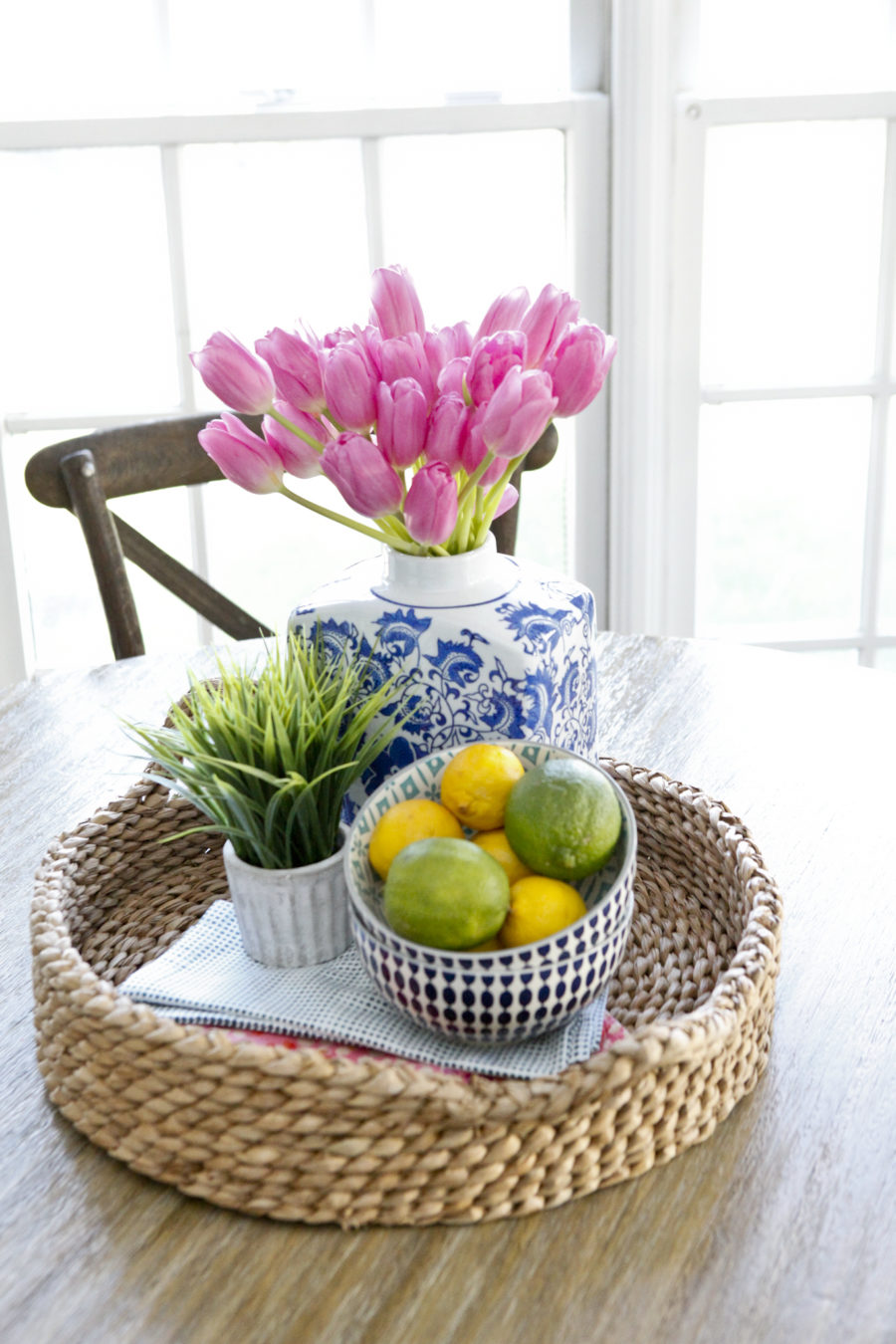 More Before & Afters
Photography by Laura Sumrak and Taylor Stading
Sources & Credits
Contractor: Atreum Construction // Design: Olive & Tate + Matt // Counter Tops: Calacatta Verona Quartz // Paint Color: Chantilly Lace