You all shared SO many delicious chicken salad tricks with me on my recent Instagram poll. Many of you requested I share the responses and I've finally rounded up the most popular tricks, tips and recipes:
For non chunky salad, use the stand mixer (which I agree — the best trick)!
Swap out mayo for greek yogurt or fresh avocado
Add spicy brown mustard or dijon mustard
Use Everything But the Bagel seasoning
Use a rotisserie chicken to save time
Best store bought options: Costco, Walmart's Cranberry Pecan Marketside. Chicken Salad Chick and for the locals — Mayobird (my personal favorite chicken salad in Charlotte!)
Popular Recipes
And here's the chicken salad recipe I made last week that Matt claimed as "the best chicken salad" he's ever had. I mean, it was super delicious, but the best chicken salad definitely comes from Mayobird. However, I will tell you one trick that I absolutely will be doing from here on out though — Everything But the Bagel seasoned roasted chicken as the main ingredient!!!!!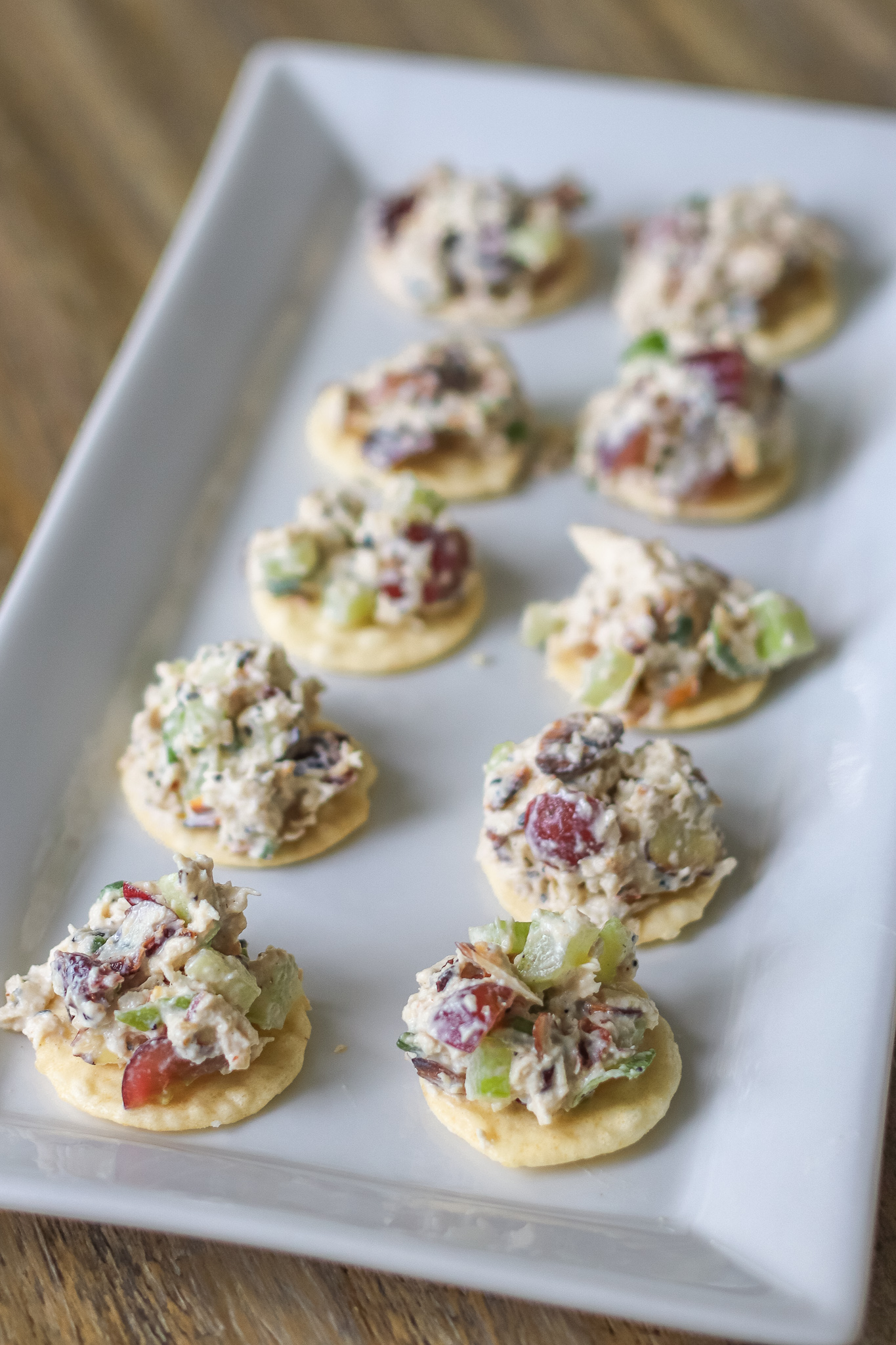 Everything Bagel Chicken Salad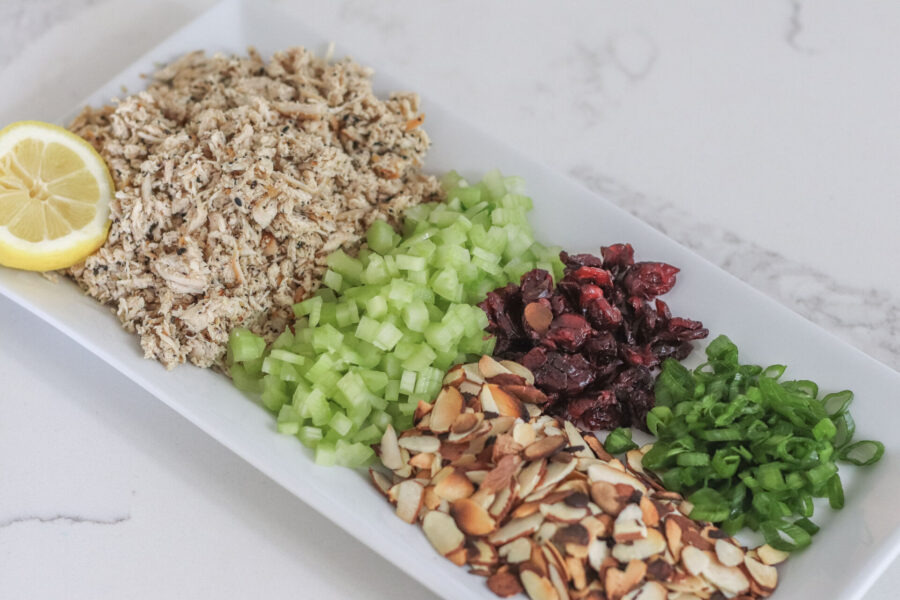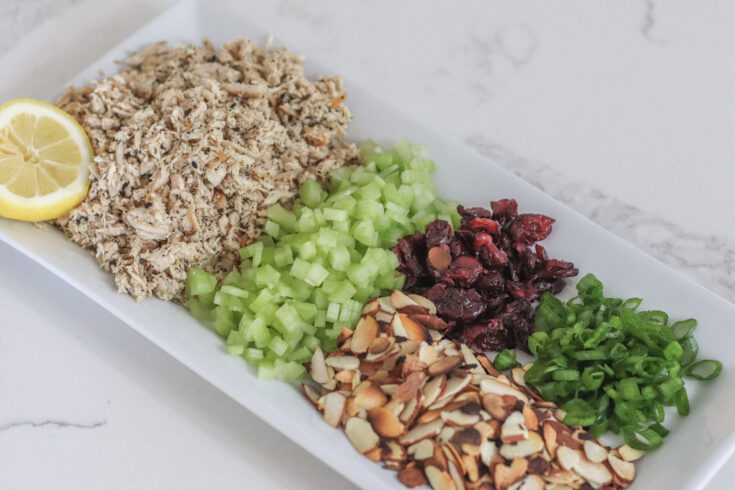 Ingredients
1.5 lb boneless, skinless chicken breast
3 tbsp Everything But the Bagel Seasoning
2 tablespoons olive oil
1/2 cup sliced almonds
3/4 cup plain greek yogurt
1/4 cup green onions, thinly sliced
2 stalks celery, diced
1/3 cup dried cranberries
1/2 cup grapes, halved
1/2 lemon, juiced
salt & lemon pepper
Instructions
Preheat the oven to 400 degrees. Season chicken on both sides with lemon pepper and everything seasoning.
In a large skillet, drizzle olive oil and sear chicken on both sides over medium-high heat, about 2 to 3 minutes per side.
Cover the skillet and place it in the oven for 20 minutes or until the chicken is cooked through.

Remove and let the chicken rest for 10 minutes, then shred it using your stand mixer.
While the chicken is roasting, toast the almonds to a small skillet over medium-low heat, stirring constantly, until the almonds are golden brown and fragrant, about 5 minutes. Remove the almonds and let them cool.
In a large bowl, combine the chicken, almonds, green onions, celery, cranberries and grapes.
Stir in lemon juice and greek yogurt.
Refrigerate overnight for best flavor! Serve on crackers, bread or bibb lettuce.