Yesterday Matt turned 40!! We were all so excited to celebrate him and this milestone birthday. First things first, I surprised him with a Yard Card even though he specifically requested no yard card…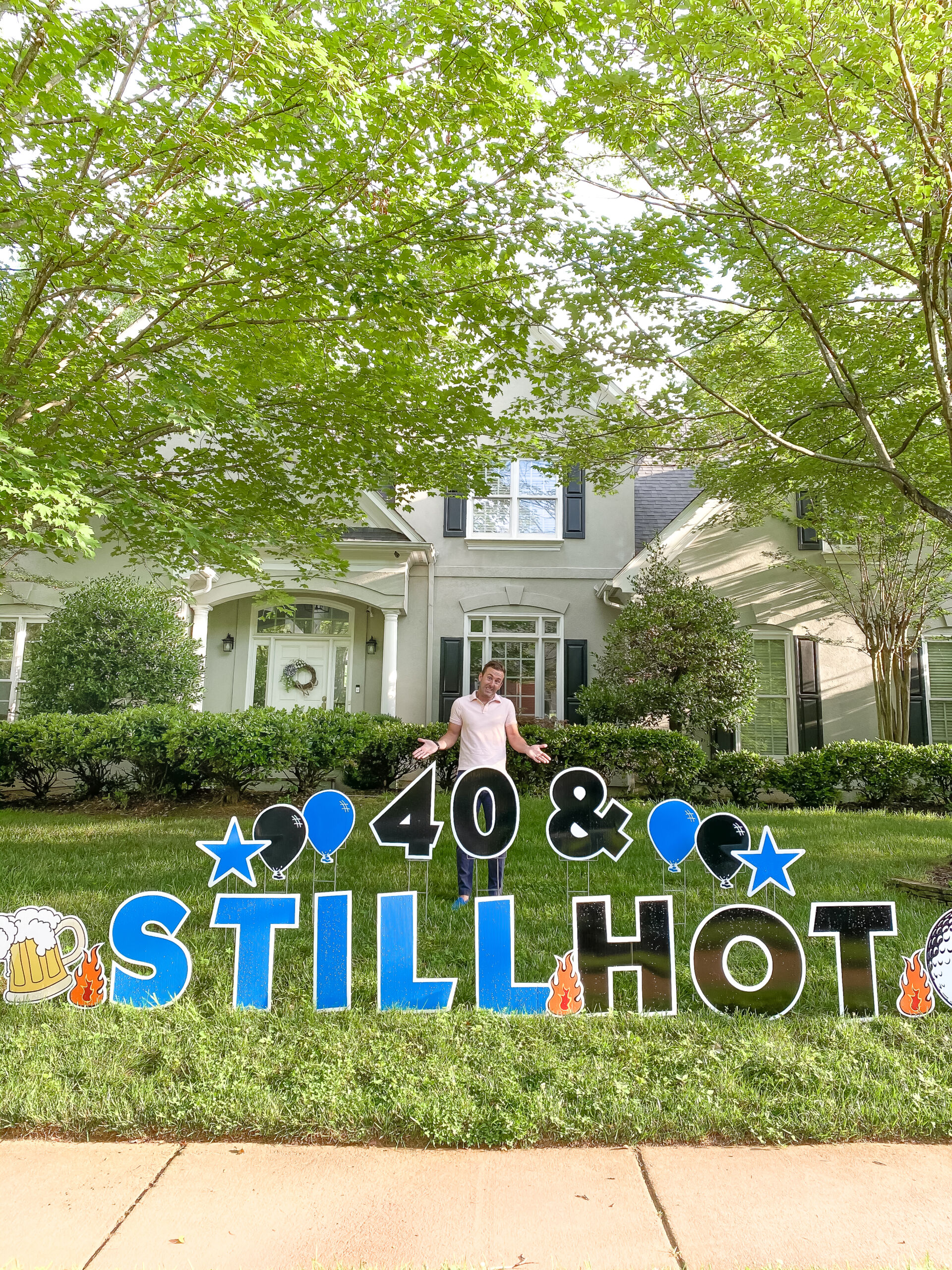 He ended up loving his lawn surprise and got such a kick out of it!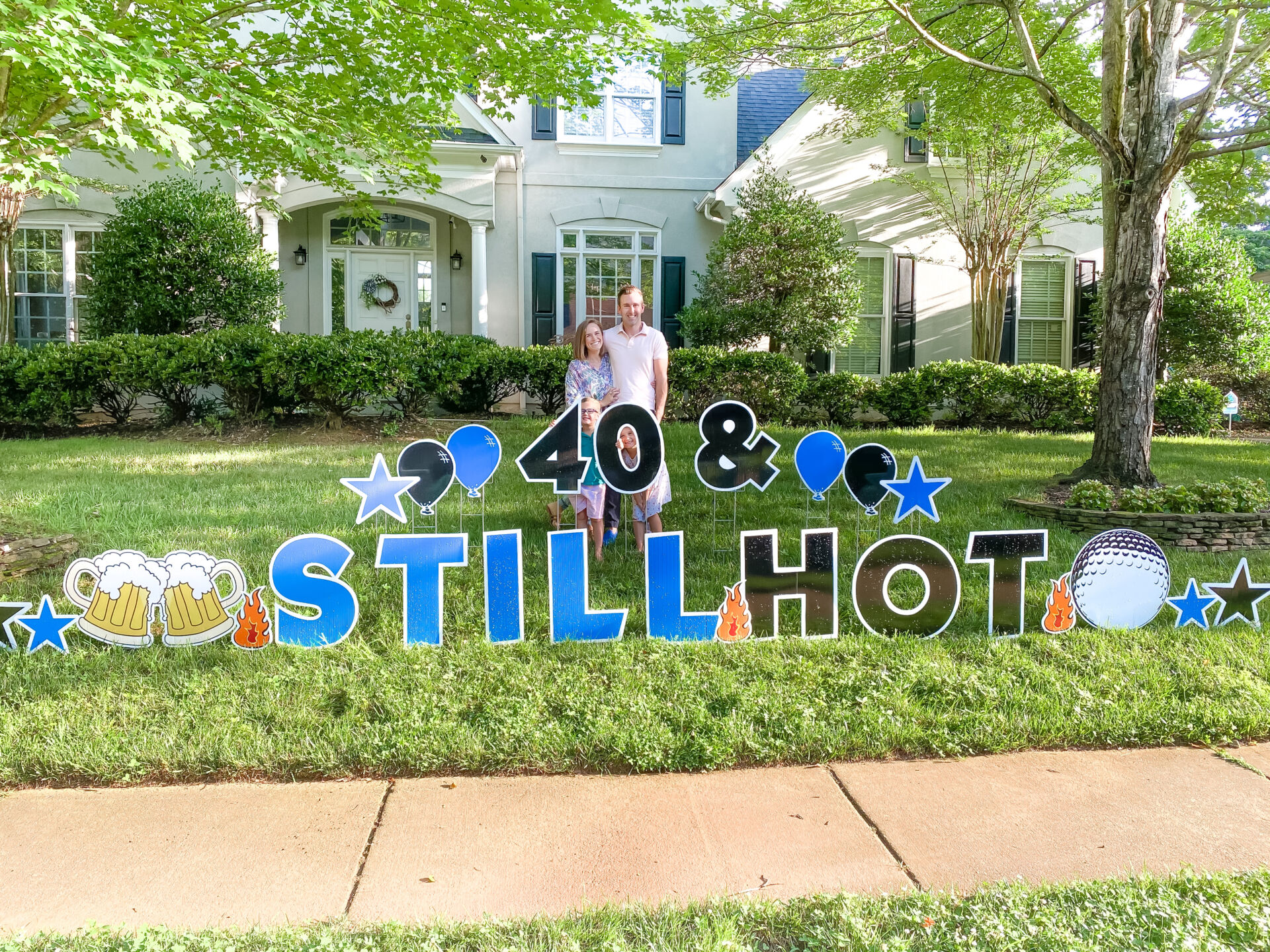 We had a pretty busy day at home with work as well as contractors and service providers showing up throughout the day for different projects. Finally, in the late afternoon Matt ran to his office to grab some files and found a hilarious surprise waiting for him…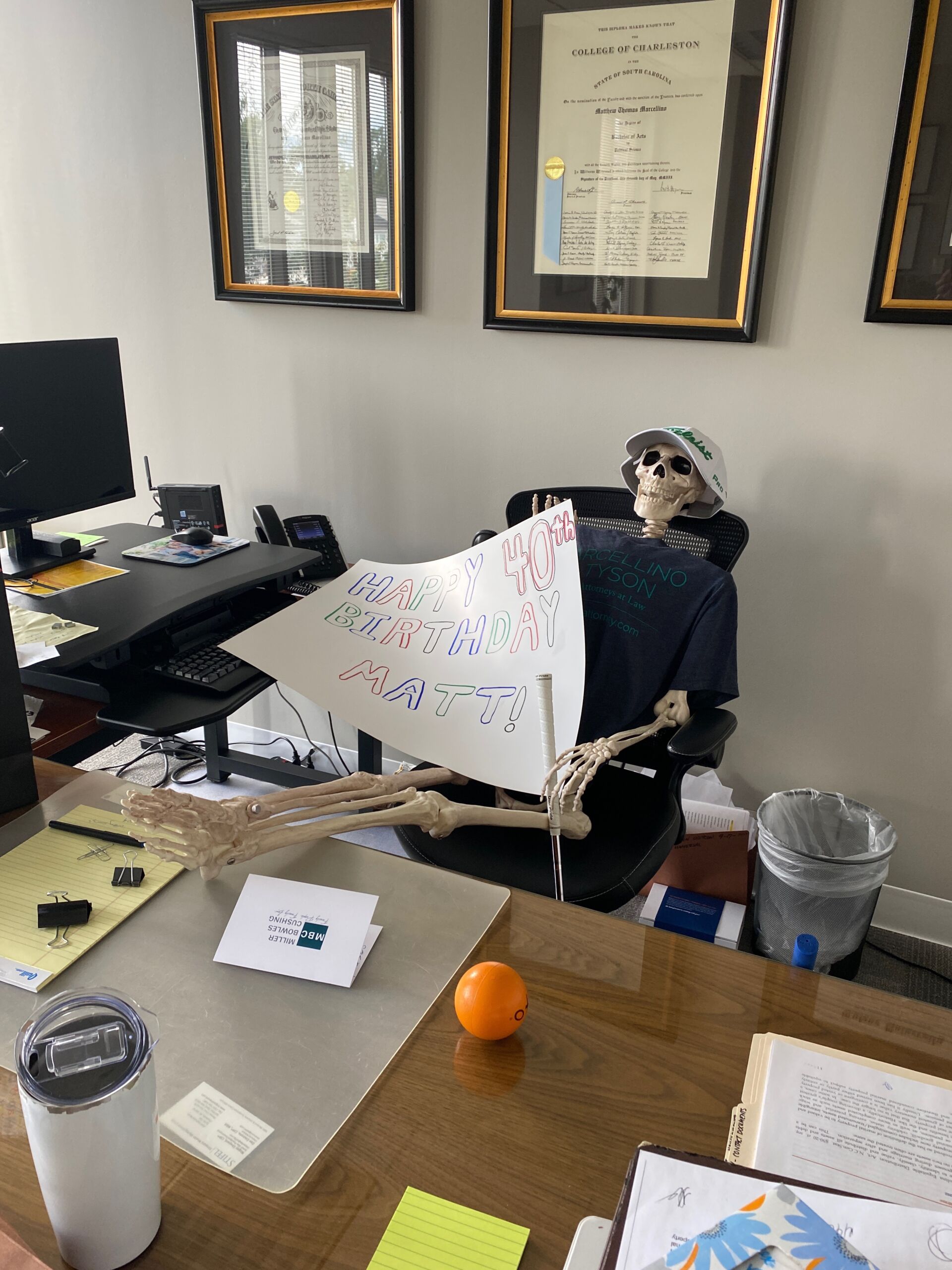 Once Matt was out of the house, I plowed through my work day and had just barely an hour left to get his birthday together! I quickly wrapped his gifts, moved my office to another location so we could use the kitchen table for his birthday dinner, picked up his golf cake (from Publix), got the balloons inflated, grabbed the kids from daycare/camp and had BBQ delivered…all before he got home! And when he walked through the door he was shocked at the transformation of the kitchen, his fun birthday set-up and of course the kids were running wild with excitement. We ate cake first, opened gifts and devoured BBQ.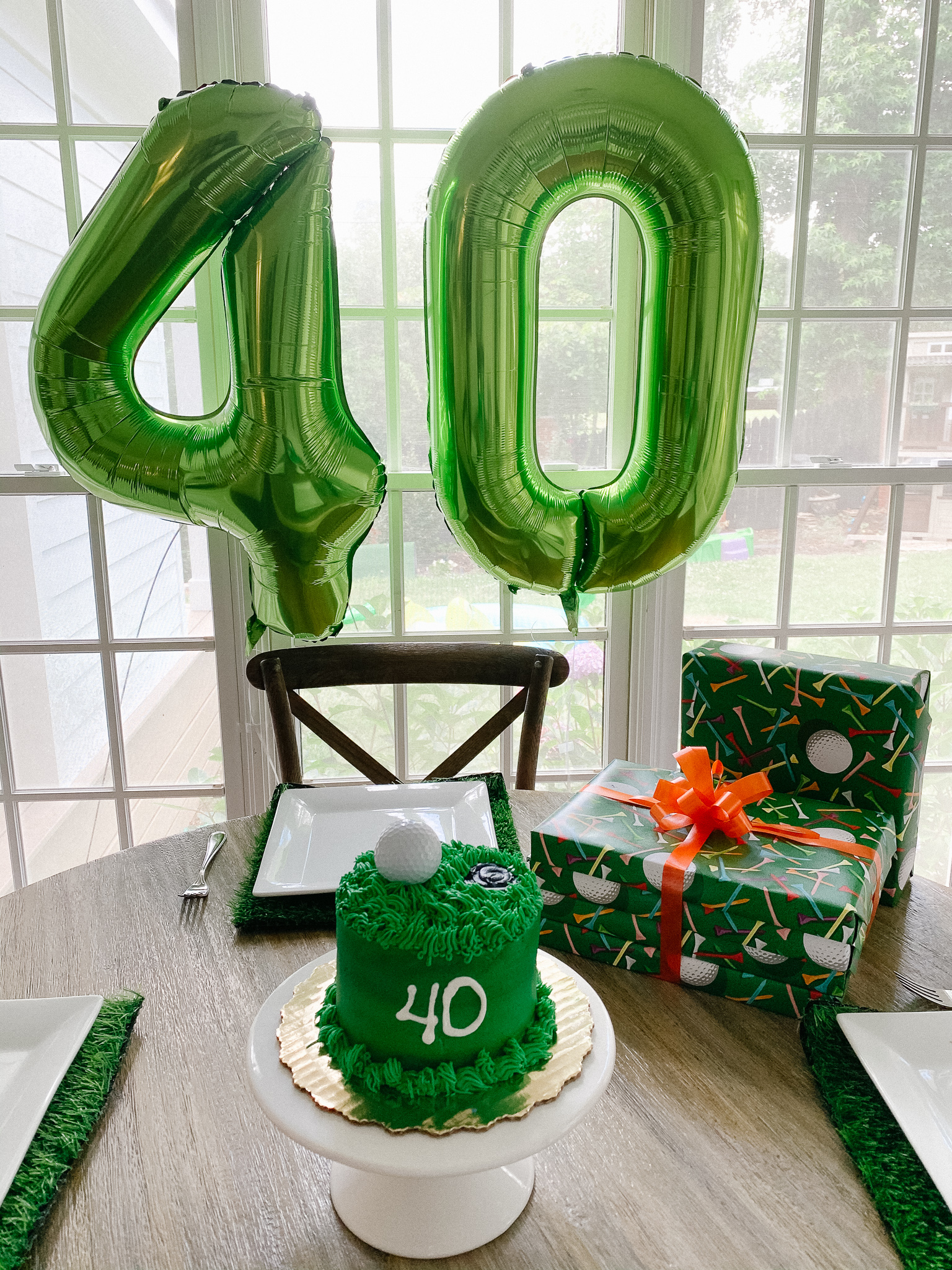 Before Covid, Matt had big plans to travel to Scotland with his best friends from high school to play golf at St. Andrews. He has literally been planning and looking forward to this trip for a decade and obviously it was canceled. I know he's been pretty bummed out…and definitely struggling with the big 4-0 number so I secretly worked with his good friend Aaron to surprise him with the ultimate golf trip weekend later this month! He was seriously elated and I was too. He so deserves a golf packed weekend and I'm glad we could get it all worked out as his 40th birthday gift. It may not be as cool as St. Andrews, but I have no doubt it will be a truly unforgettable trip!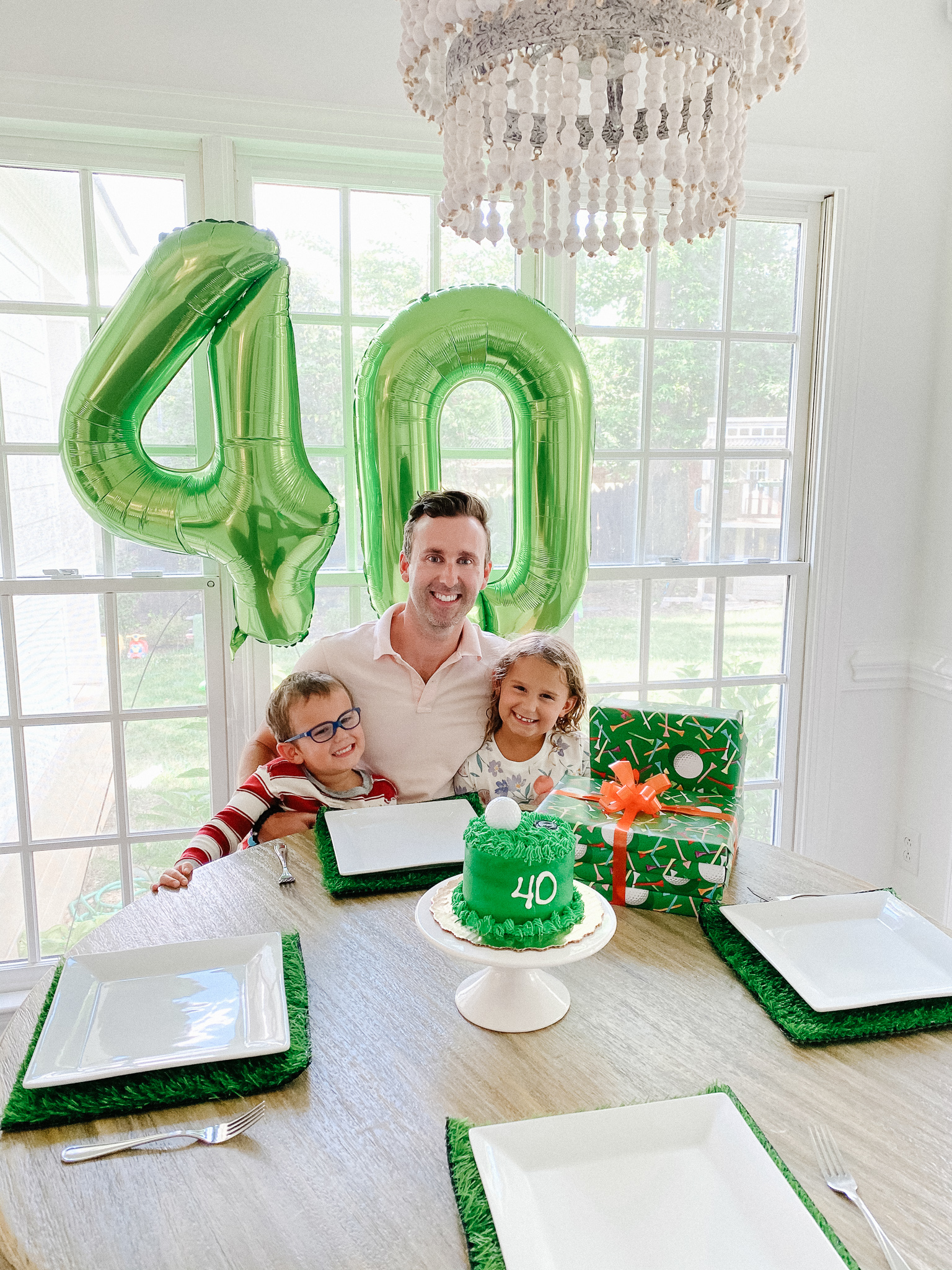 Happiest 40th birthday, Matt! You definitely are still hot. ILYSM.
Matt's Previous Birthdays: 39 / 38 / 37 / 36 / 35 / 34 / 33 / 32 / 31