I made chicken shawarma quinoa bowls for dinner on Sunday night and doubled the recipe to use for lunches throughout this week. These have been such a fun and delicious change from our usual lunch salads and I have been surprised how well the leftovers have kept in the fridge (I did keep the quinoa & veggie mix separated). If you're looking for a lower carb option, you can swap out the quinoa for greens. However, if you like quinoa, I highly suggest getting the Seeds of Change Brown Rice & Quinoa. This delicious blend is SOOO amazing and only takes 90 seconds to heat in the microwave which saves a lot of time.
Enjoy, friends!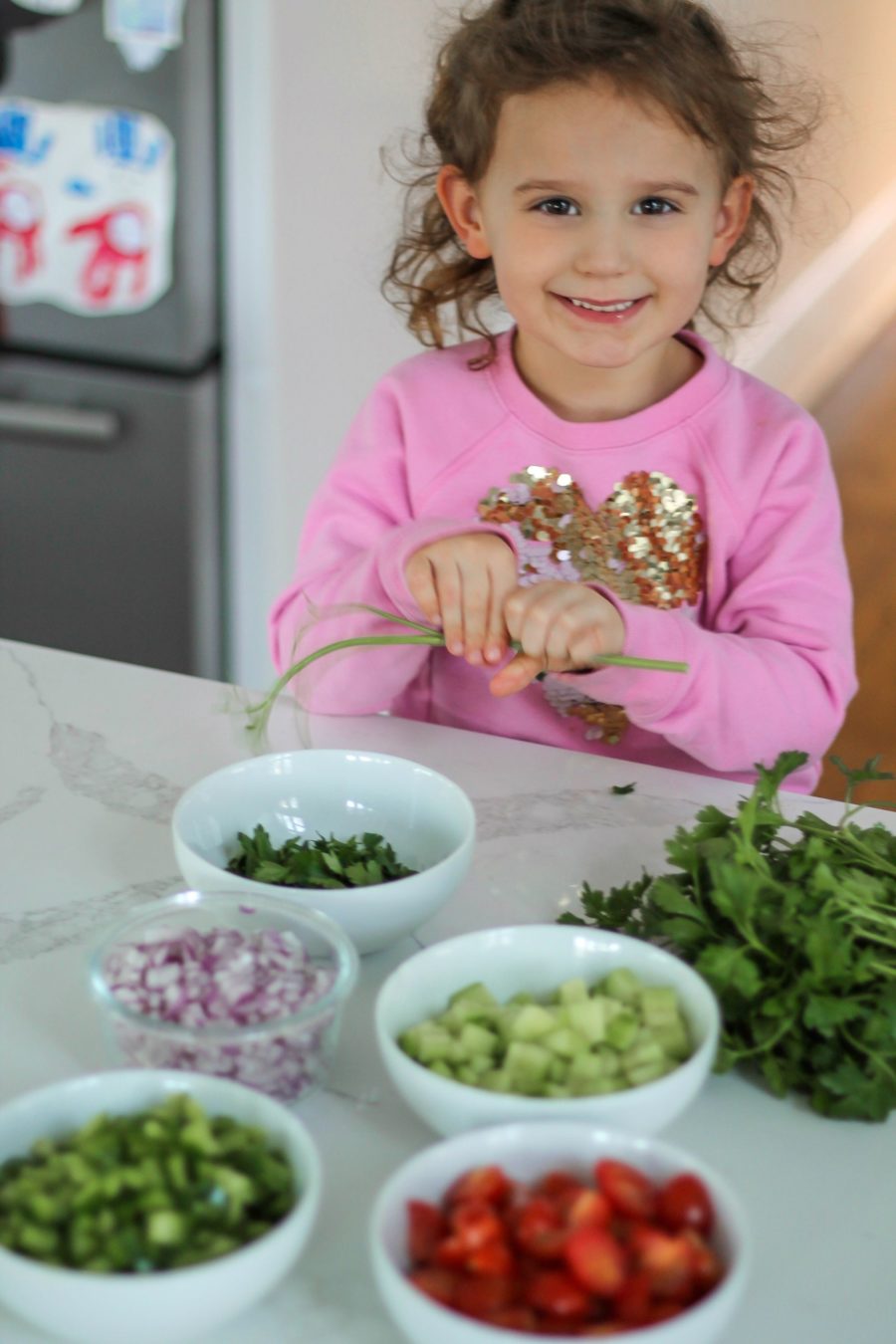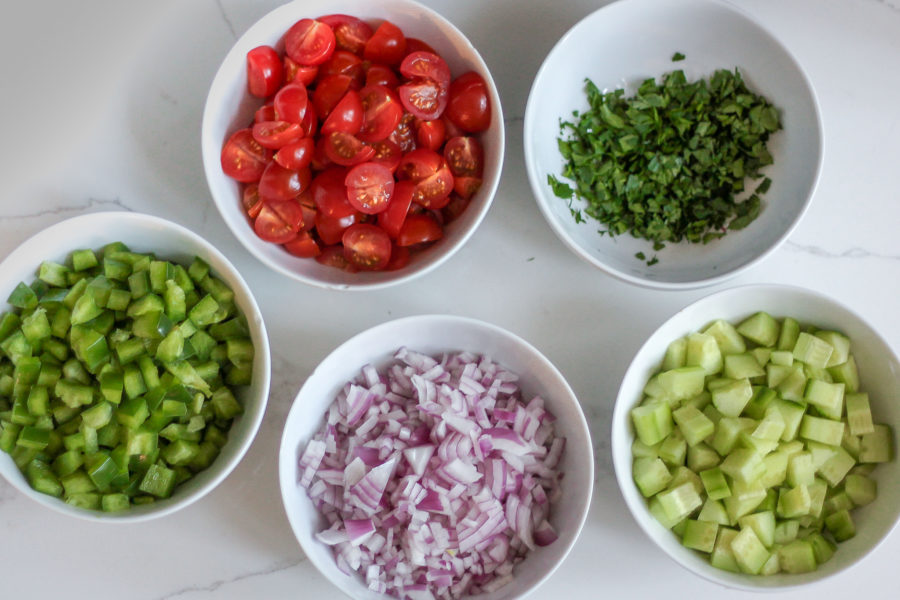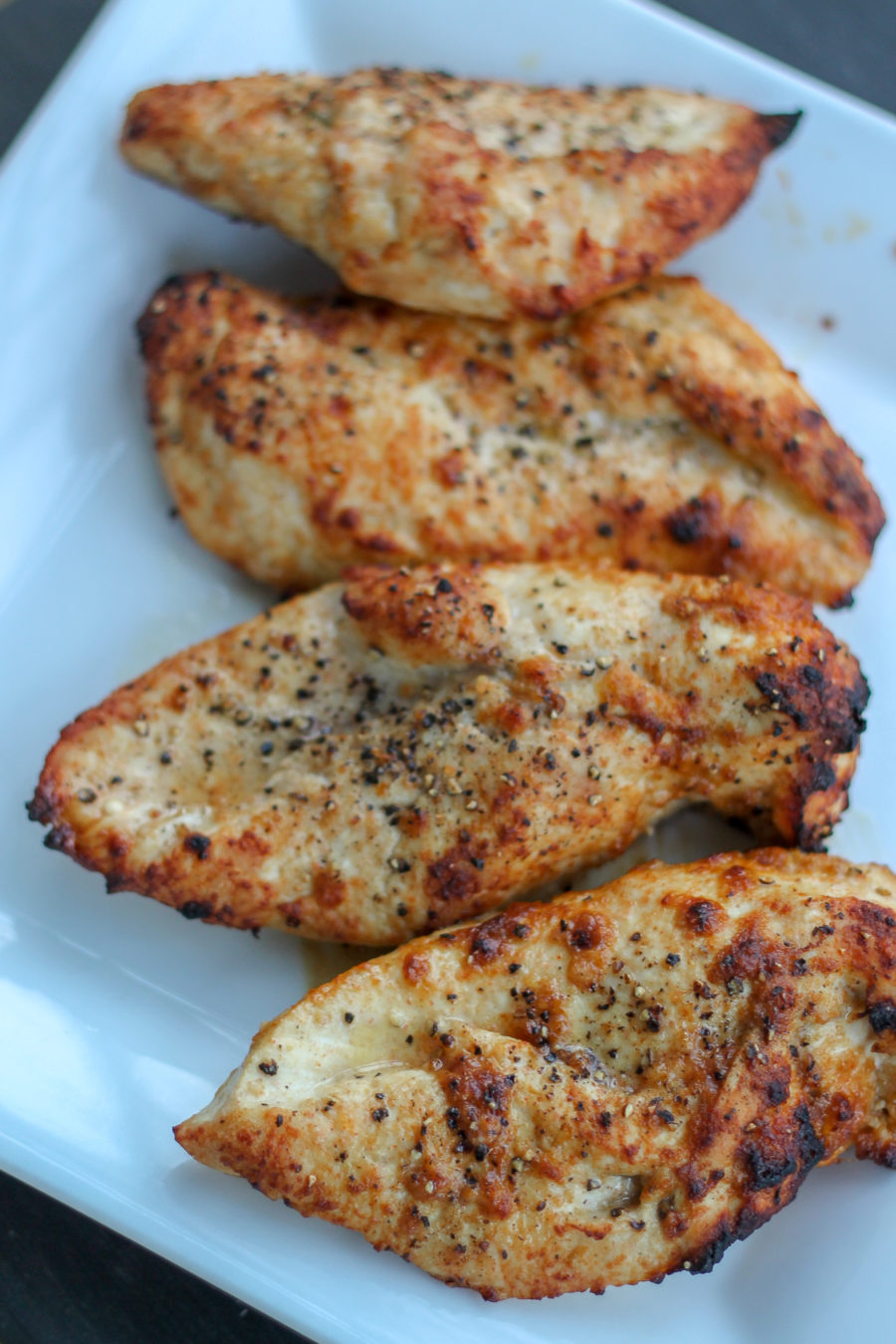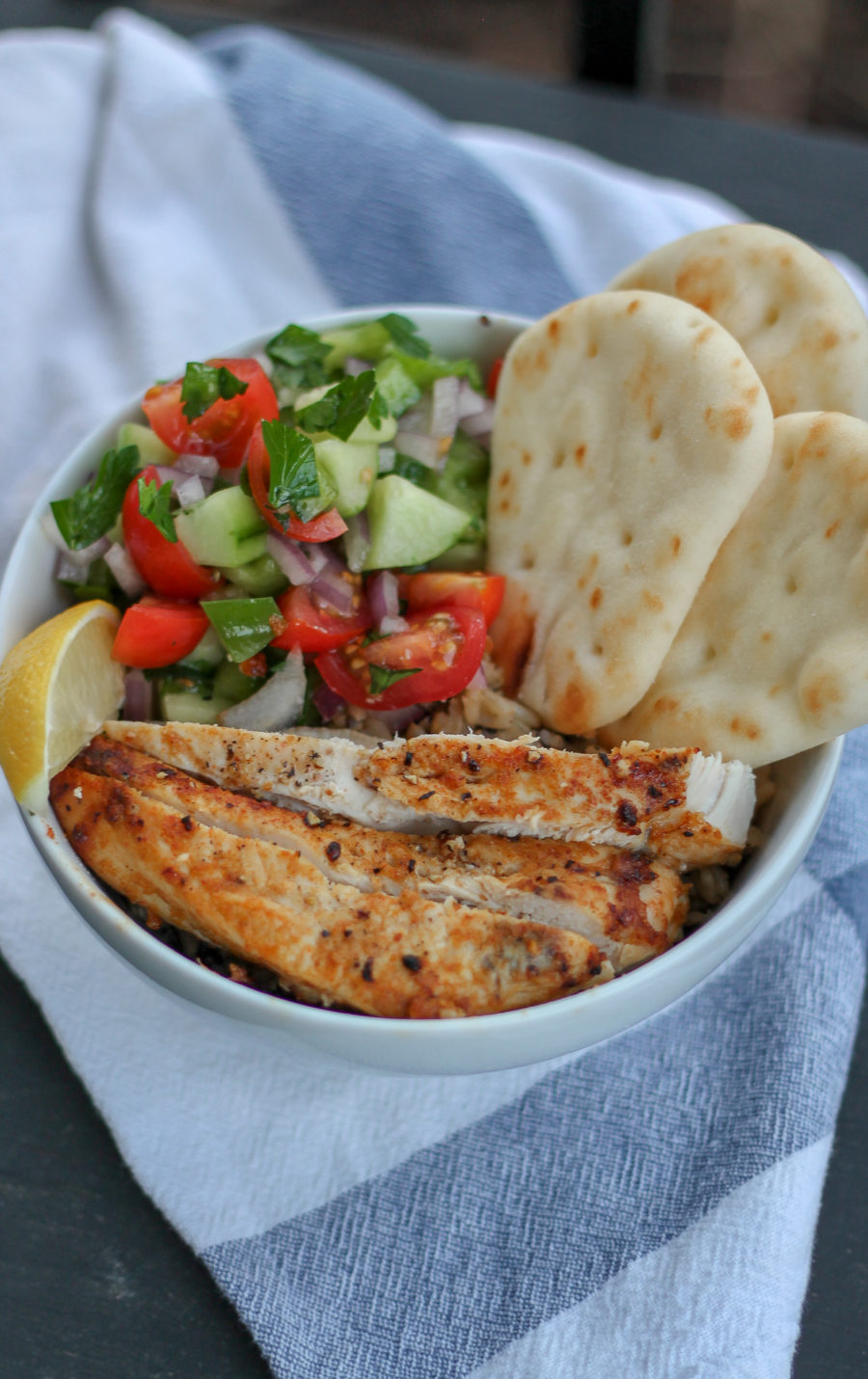 Chicken Shawarma Quinoa Bowls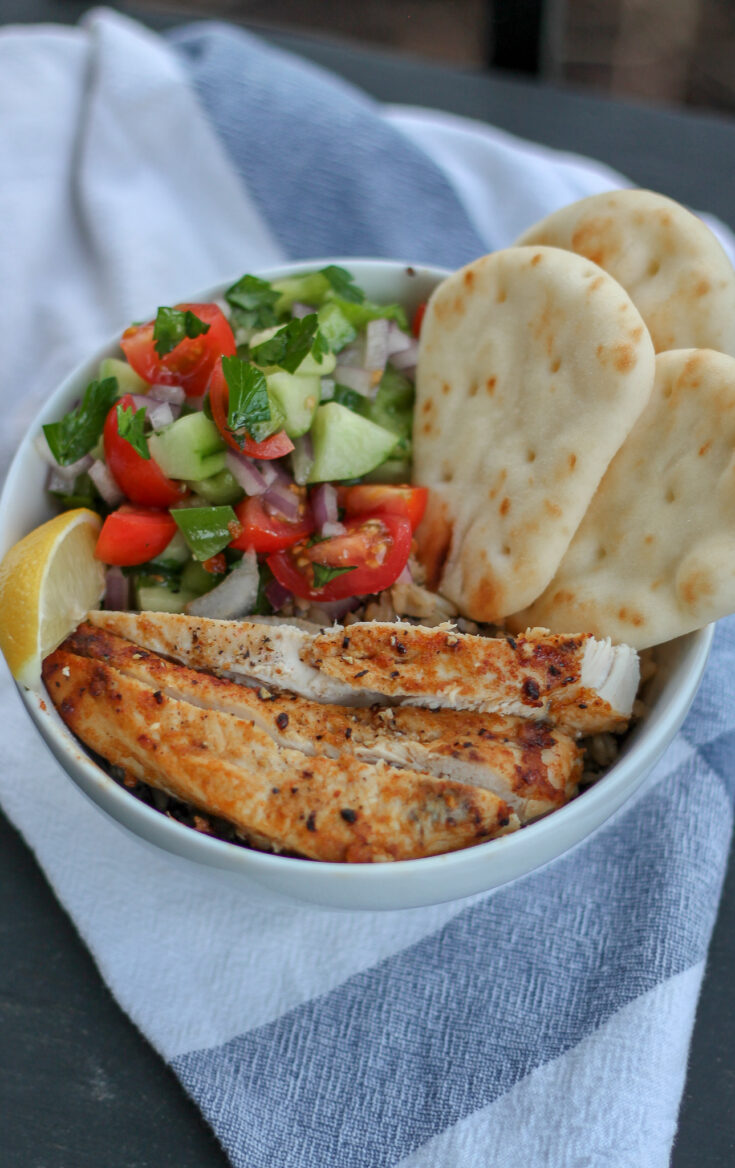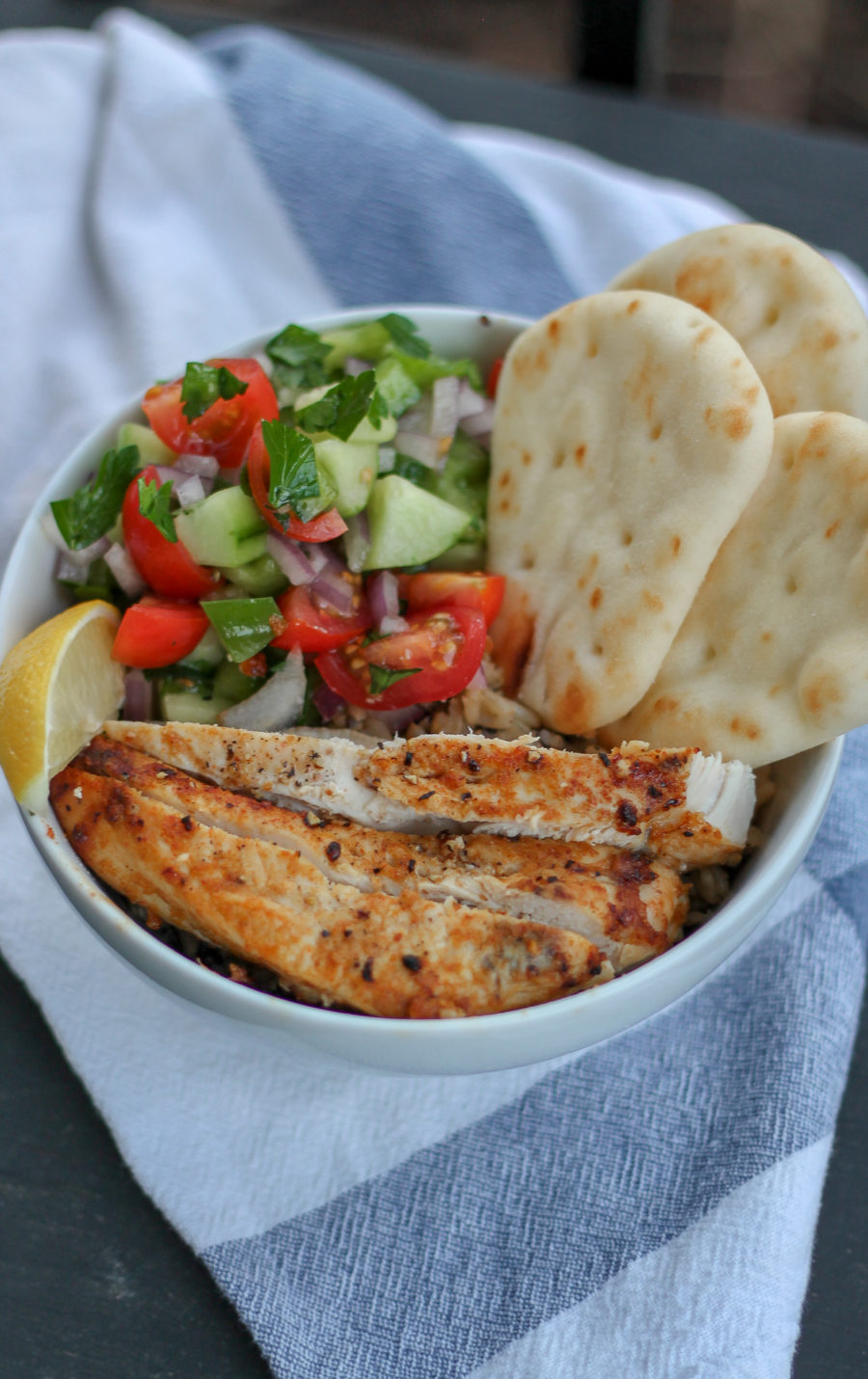 Ingredients
1 package Seeds of Change Brown Rice & Quinoa
naan flatbreads, toasted or warmed slightly
tzatziki sauce (optional)
Chicken Marinade
1.5-2 lbs boneless/skinless chicken breast
3 cloves garlic, minced
2 tbsp olive oil
1 lemon, juiced
1 tsp ground cumin
1/2 tsp paprika
1/8 tsp cayenne pepper
1/2 tsp turmeric
salt & pepper
Veggie Mix
1 small red onion, diced
1 bell pepper, diced
1 seedless cucumber, diced
2 cups grape tomatoes, halved
1 tbsp olive oil
1/2 cup fresh parsley, chopped
1/2 lemon, juiced
Lemon Tahini Dressing
1/2 cup tahini
1/4-1/2 cup water
1/4 cup olive oil
1 lemon, juiced
salt and pepper to taste
Instructions
Preheat oven to 425

Make the shawarma chicken marinade. In a small bowl, add the lemon
juice, olive oil, salt, pepper, and spices and whisk. Place the chicken
in Ziploc bag and pour the marinade over the chicken. Marinate for a few
hours or overnight.

Remove chicken from marinade and place on baking sheet. Pour excess
marinade over the chicken. Season with salt and pepper. Roast for 30
minutes, until the chicken is cooked throughout. Transfer chicken to a
plate and allow to cool, then thinly slice.

While the chicken is roasting, combine onion, bell pepper, cucumber,
tomatoes, and parsley in a bowl and dress with juice of one lemon and 2
TBSP olive oil. Season with salt and pepper.

If making the tahini sauce, whisk together tahini, lemon juice, and
minced garlic. Slowly add warm water, whisking well until thin and
saucy. Season with salt, pepper, and paprika.

In individual bowls, add quinoa as a base layer then top with veggies
and chicken. Drizzle with tahini sauce. Add a dollop of tzatziki sauce
(optional). Serve with warm naan on the side.