We use Amazon Subscribe & Save for a lot of things around here to automatically refill some of our household staples. Not only does this save me from running to Target (and overspending there!), it saves us money too (5%-15%)! When our kids were babies we had probably double the amount of subscriptions we have now (prime members can unlock 20% savings on subscriptions to diapers, baby food and more). We also used to have a dog food subscription too. Now we mostly use it for locking in discounts on personal care items, snacks, cleaning supplies and other random items that are priced less than the grocery store or Target. On top of that, we unlock additional savings by having more than 5 items per month auto-delivered. And if we don't use a product up fast enough to need a refill, we simply skip the delivery for the next month. If you don't know how the subscribe & save program works, you can learn about it here.
On to some of our favorite subscribe & save items…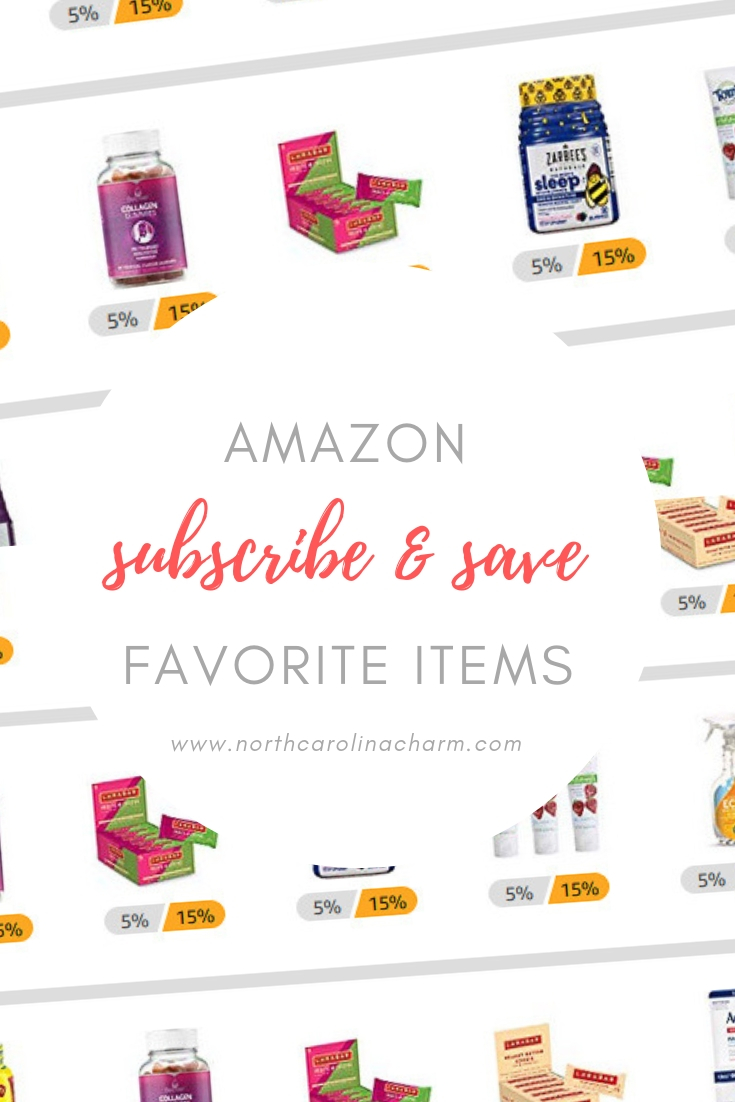 vitamins for the whole family
snacks
personal care
household items
kid items
Reminder Items
We also use Subscribe & Save for several items around our house that we need a reminder to change out. We set our auto-delivery for every 3 or 6 months for the items below. When they arrive, we change them out immediately!
Now share any items you subscribe to for auto-delivery!