Hello from Dallas! I had a quick work trip here this week for an event last night and can't wait to get home and kick off the weekend! It's been a busy week so I've only got 4 things today…
1. Hilarious Motherhood Podcast
My favorite podcast this week is What Fresh Hell — Laughing in the Face of Motherhood. It is absolutely hysterical.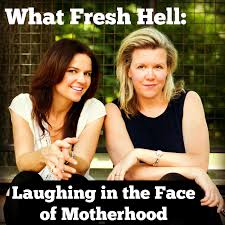 2. Swim Lessons
Snapped this cute picture of the kiddos at AquaTots swim lessons this week in their new swimmies. I found Caroline's Swim Suit on Amazon for $1.99 and Tom's Swim Trunks for $14 (retail for $48 usually)! Anyway, you can find more cute swimwear in today's #5!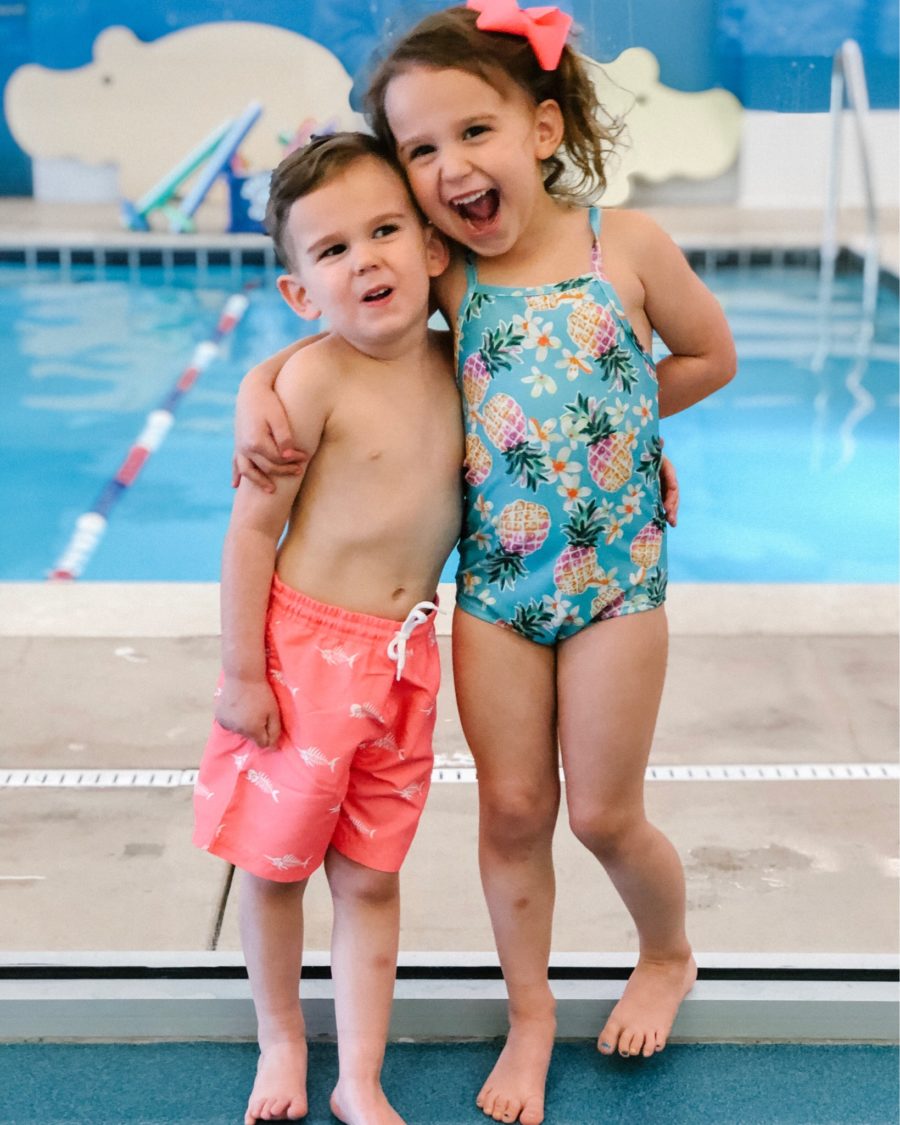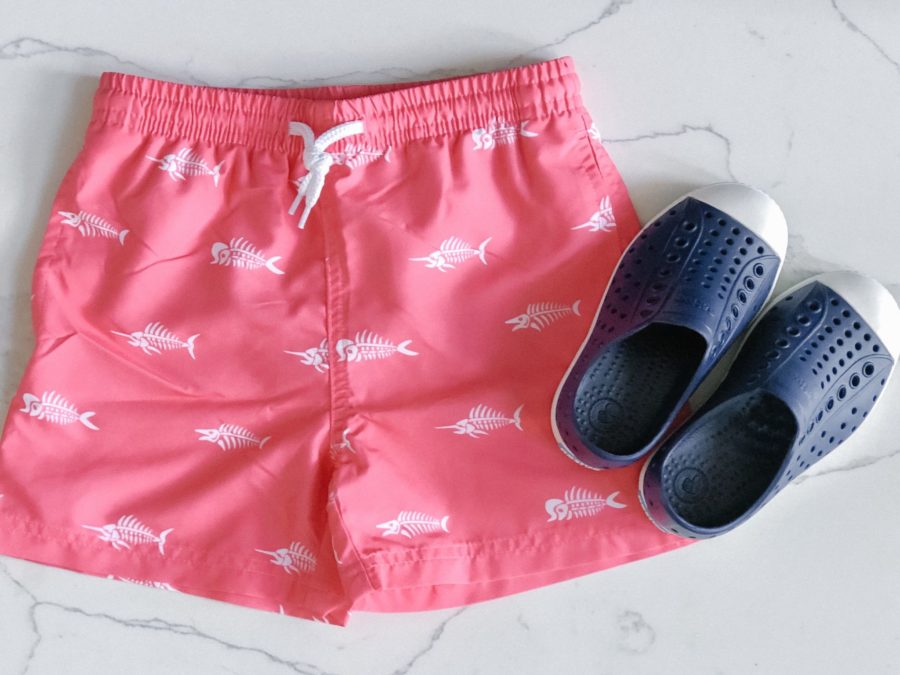 3. Sunshine, Please!

It has been raining SO much in Charlotte the past few weeks and I am desperate for some sunshine. I've been feeling SO down and tired from the weather (and I guess maybe life in general) but the pockets of sunshine really does lift my spirits. So here's hoping to some sunshine this weekend!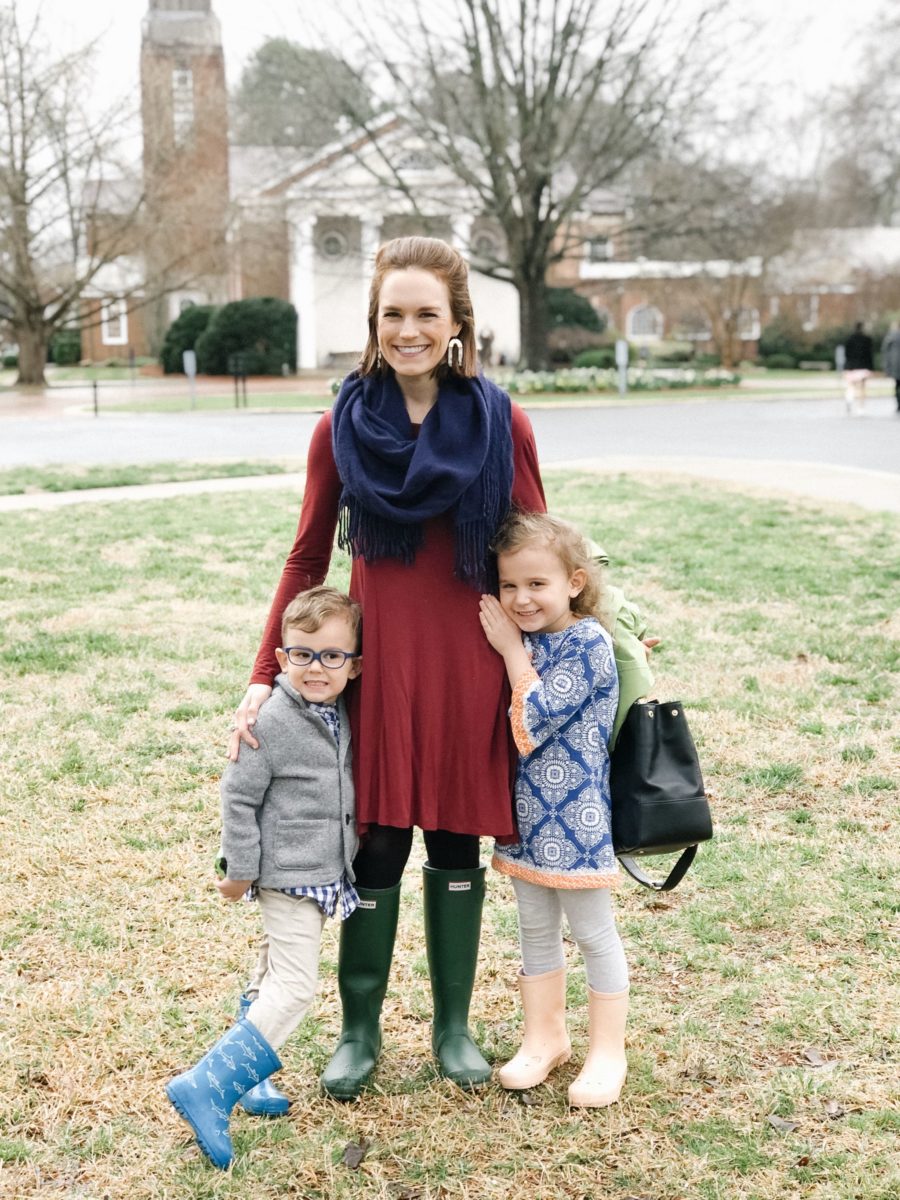 4. Target Swimwear – Buy 1 Get 1 50% Off
Through March 2, Target is running a Buy 1 Get 1 50% off sale on swimwear for the whole family! We scooped up a few suits for each kiddo and I can't wait for them to arrive. I also wanted to round-up some of my favorite picks from the sale!
Top Girl Swimwear Picks


Top Boy Swimwear Picks