Thank you to Walmart for partnering with my family on this post and to my readers for supporting my blog. I have made all my product purchases, and all reviews are my own.
Friday Family Movie Night is one of our weekly traditions that our entire family looks forward to. At the end of the school/work week, it's so nice to know that come Friday evening we will all be cuddled up on the couch together in front of the TV with pizza in hand.
By popular request, I've rounded up our favorite movies to watch together along with some other details that make our movie nights extra special.
BYO Pizza
We almost always order pizza for delivery for dinner, but on the weeks I really have it together and the weather is nice, I will surprise the kids with a pizza station so we can all build our own pizzas and then throw them on the grill!! Yes, the grill!! A few weeks ago I was able to pull off build-your-own pizza night with the help of Walmart's Online Pickup + Delivery. On Thursday night, I added all the ingredients to my shopping cart and scheduled my delivery for Friday afternoon.
From fresh organic spinach to shredded mozzarella cheese, I was able to get everything I needed for pizza night delivered right to my doorstep. Walmart Pickup + Delivery associates are trained to pick the freshest items so I've always been happy with the groceries we receive. (Note: If you're not happy with your order, you can contact customer care for a refund, which I've never had to do in the year that I've been using this service). And if an item is not available for pickup or delivery, the personal shopper will substitute for an equal or better item at no additional cost. For my order, the mushrooms I had selected were out of stock so my shopper substituted a larger container size (and charged me for the small container price).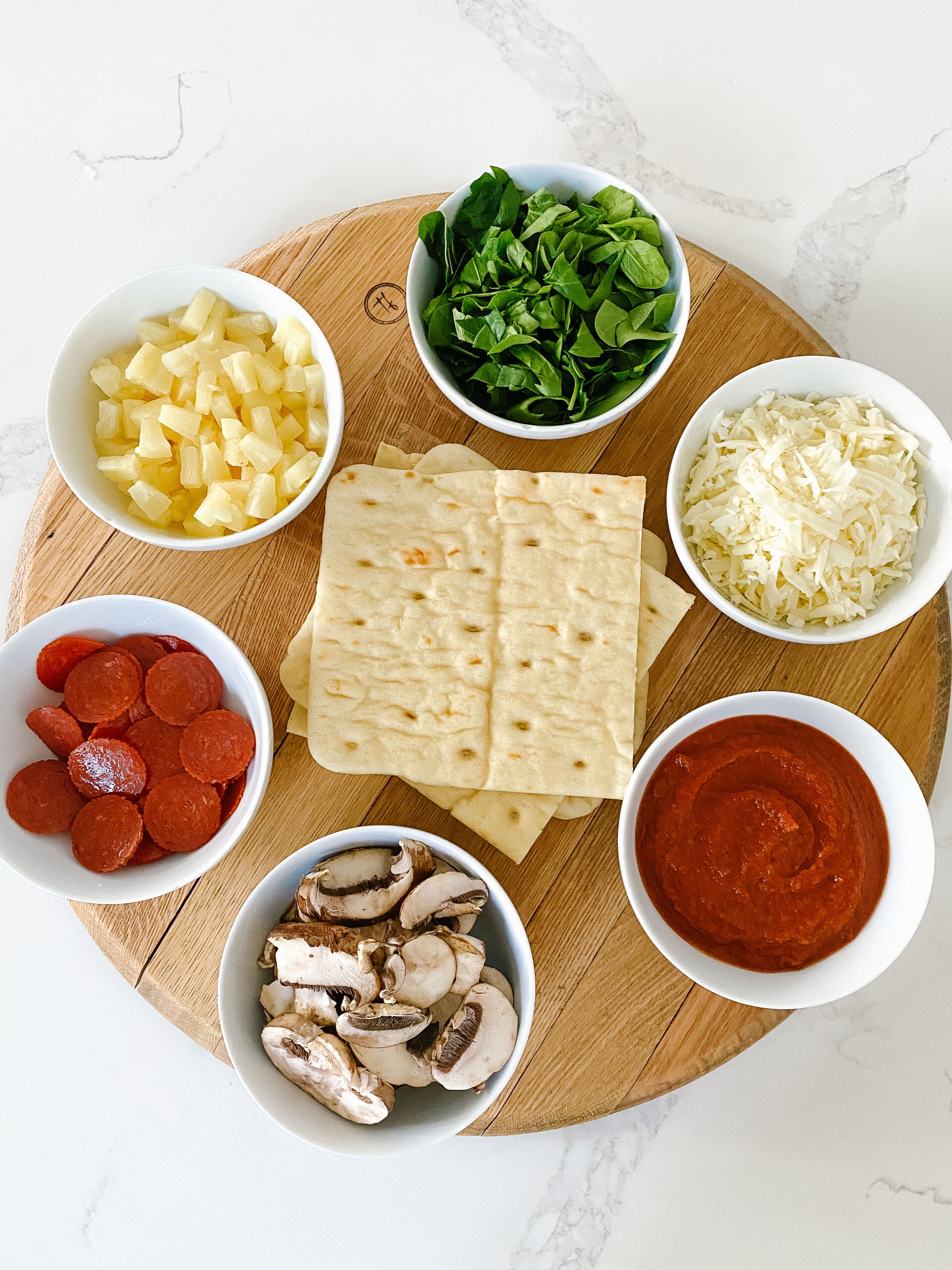 Walmart Pickup + Delivery provides the same Walmart Every Day Low Prices as in store, so there are no hidden fees or markups and pickup is always FREE (small delivery fee applies & $35 minimum order applies). Pickup and Delivery available in select markets.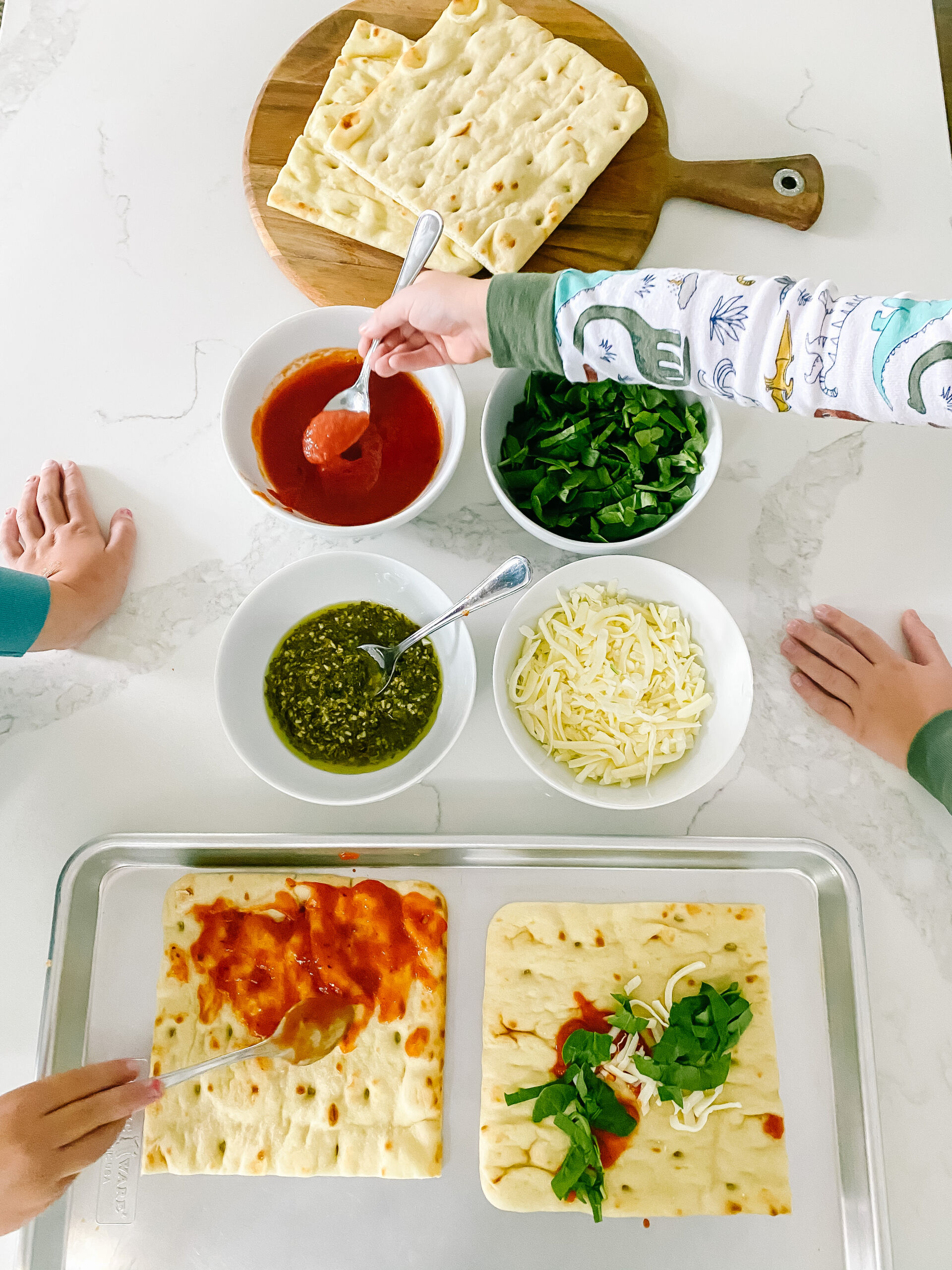 Treats & Desserts
Every week we switch up our dessert. Some weeks I'll whip up something homemade like these mini funfetti cupcakes, s'mores dip, mini fruit pizza (pictured below) or dunkaroo dip. Other weeks I'll tack on a container of brownies or cookies from the bakery to my Walmart delivery order.
Family Movie Night Treats at Walmart

Favorite Movies
We have a running list of movie recommendations in a note on my phone, but we still usually take forever to finally pick a movie each Friday. The movie is always a surprise for the kids so they don't get to weigh in with an opinion or whine that the other sibling "got to pick it" when it's over.
Last year I shared 35 Movies to Watch but have updated this list by removing some movies and adding new ones from the past year. Although we have watched plenty of animated Disney movies, we really try to stick to non-animated movies, which shockingly tend to keep our kids attention for much longer. Some may be more age appropriate than others so use your discretion or ear muffs. In no particular order…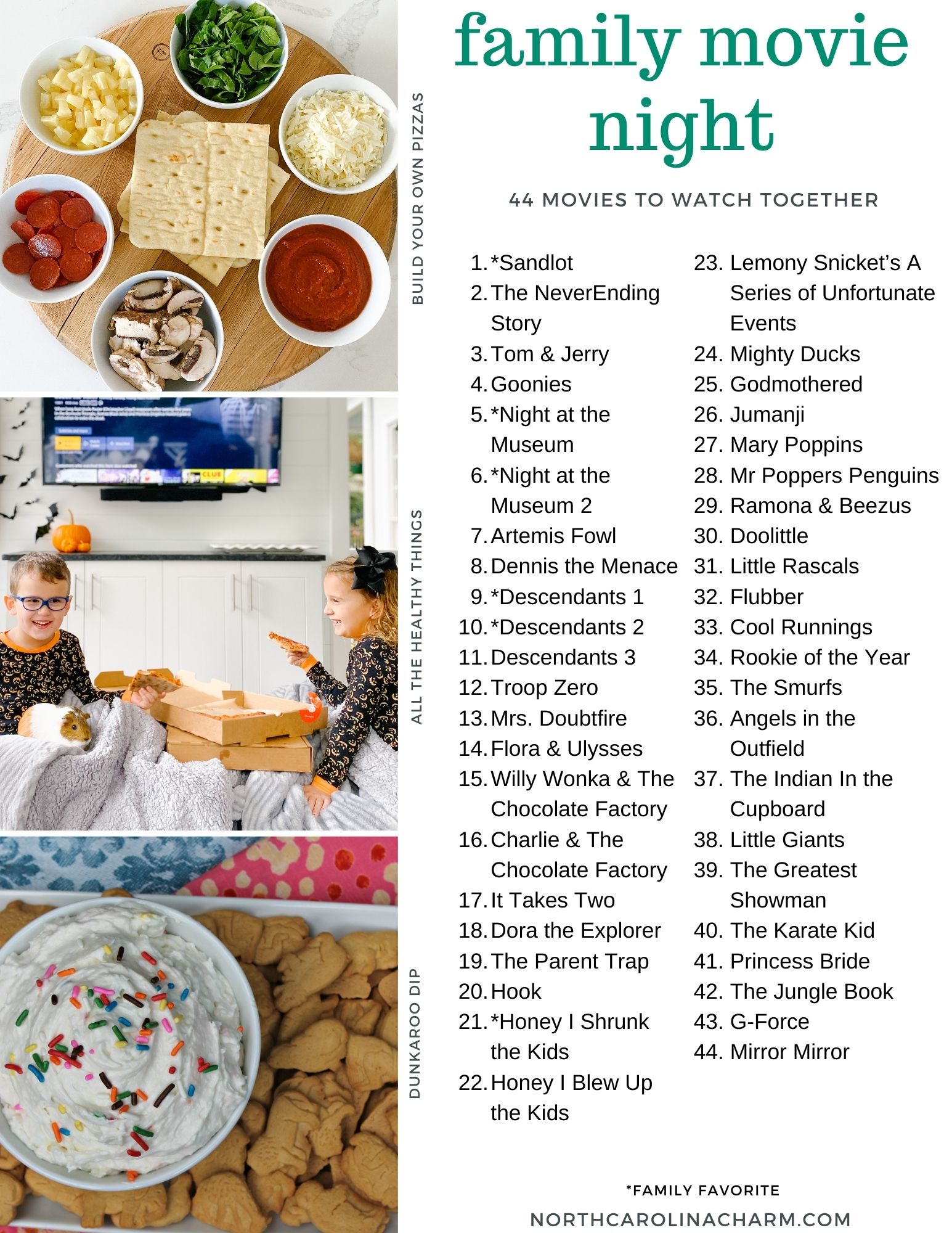 Happy Family Movie Night, friends!