Lately I've been making s'mores dip for our Family Movie Night treat. As soon as it comes out of the oven, all 4 of us are fighting to dip our crackers into the marshmallowy goodness at the same time. This easy dip is a perfect sweet treat to make anytime — so add it to your list!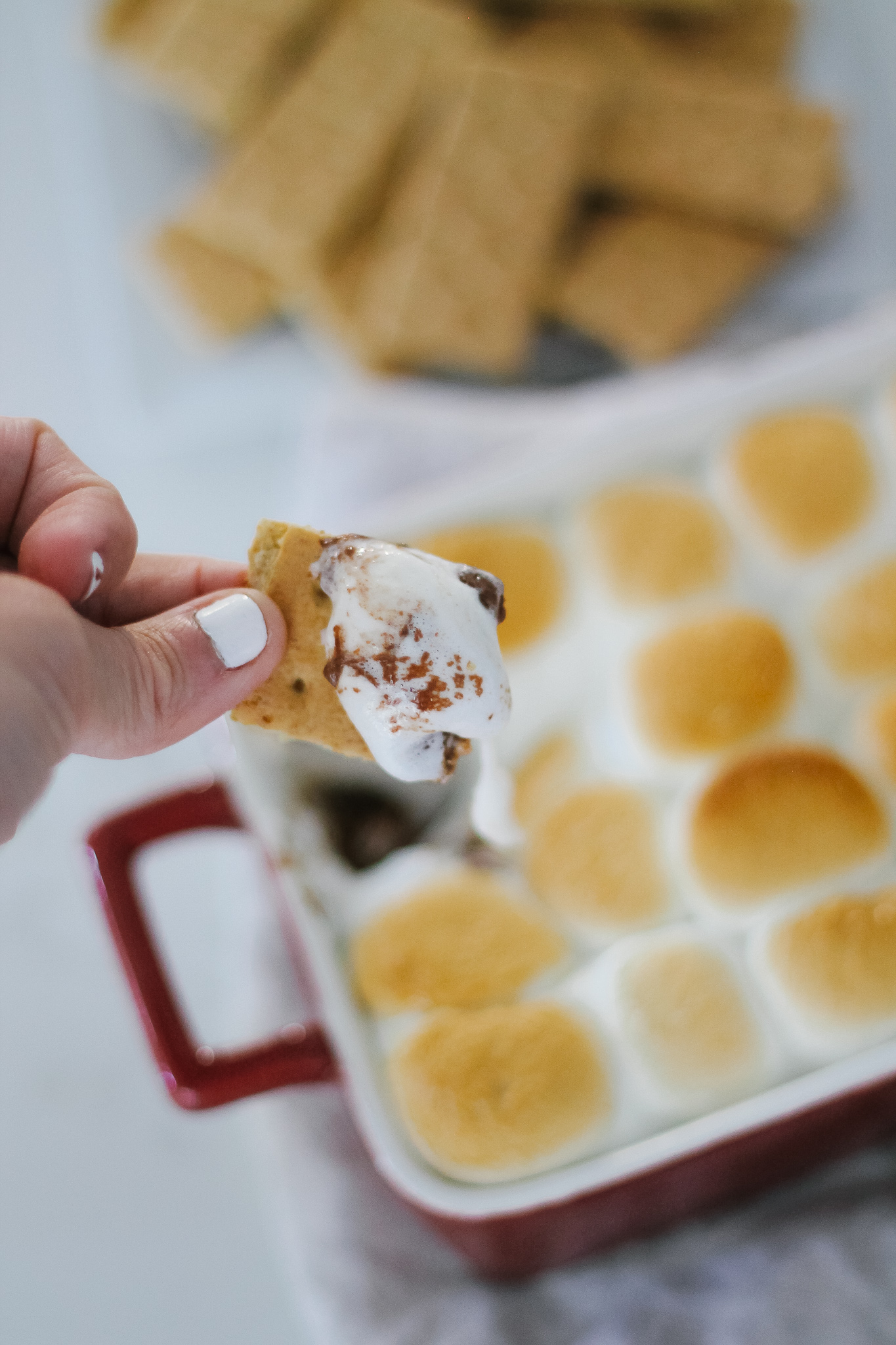 S'mores Dip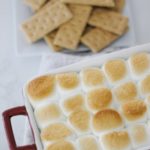 1 package Hershey's Chocolate Bars
1 bag Large Marshmallows
1 box Graham Crackers (for serving)
Preheat oven to 450 degrees.

In an oven safe dish, add a layer of Hershey's Milk Chocolate bars. Top chocolate with marshmallows.

Bake for 4-5 minutes or until golden brown.

Serve with graham crackers.