This greek chicken bowl dinner could not be easier!
All you need to do is pour one bottle of Greek dressing into a crockpot with 2 lbs of chicken and cook on low for 8 hours. Then shred! From there you can get as creative as you want — top your chicken with your favorite toppings. We love tomatoes, feta cheese, cucumber (quickly marinated in olive oil, red wine vinegar and squeeze of lemon juice), hummus and tzatziki sauce!
The best part about this recipe is that you can make it in a large batch and use the leftovers for lunches! I like to add a base layer of lettuce in my to-go containers and use the leftover cucumber marinade for our salad dressing.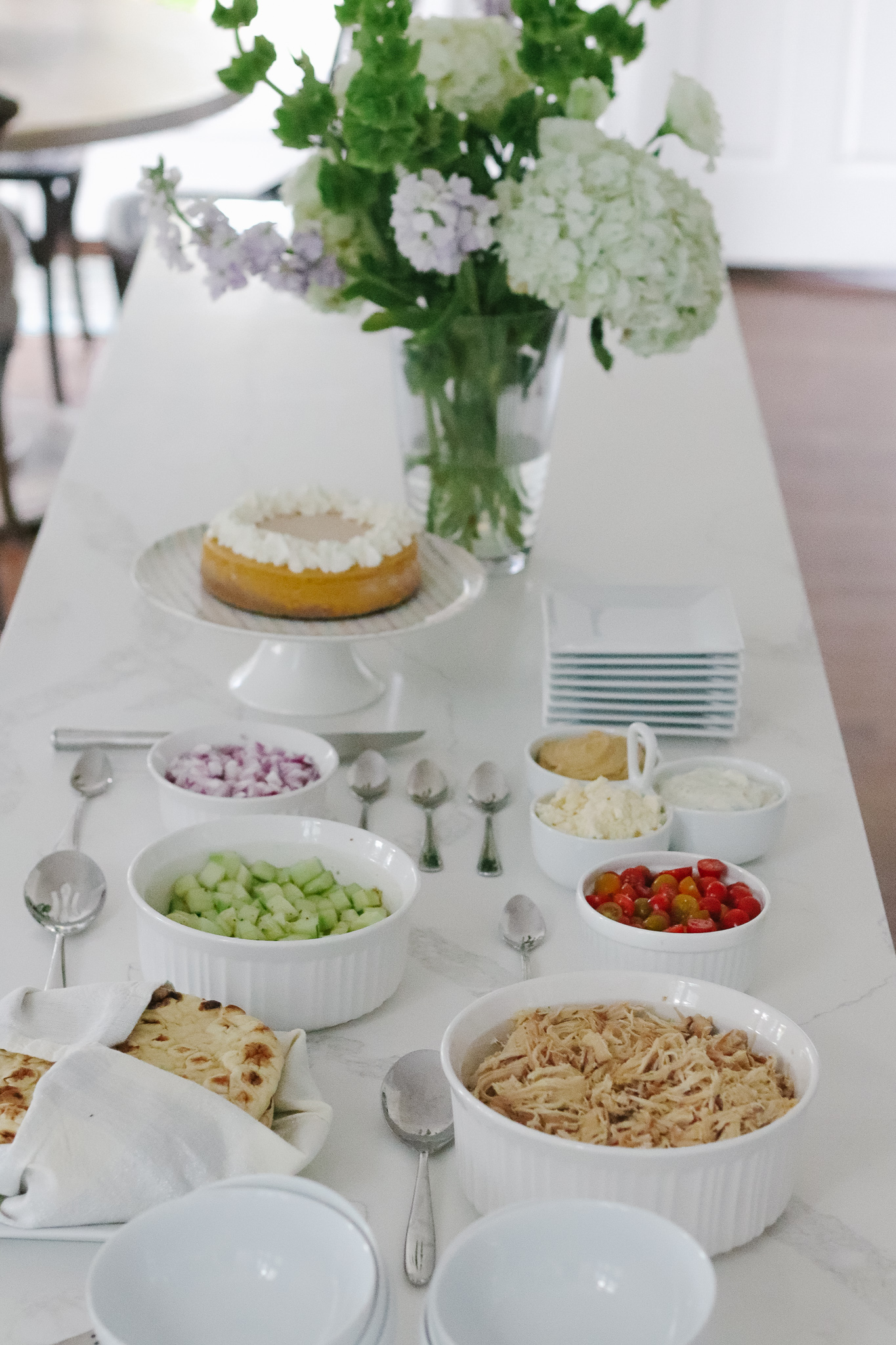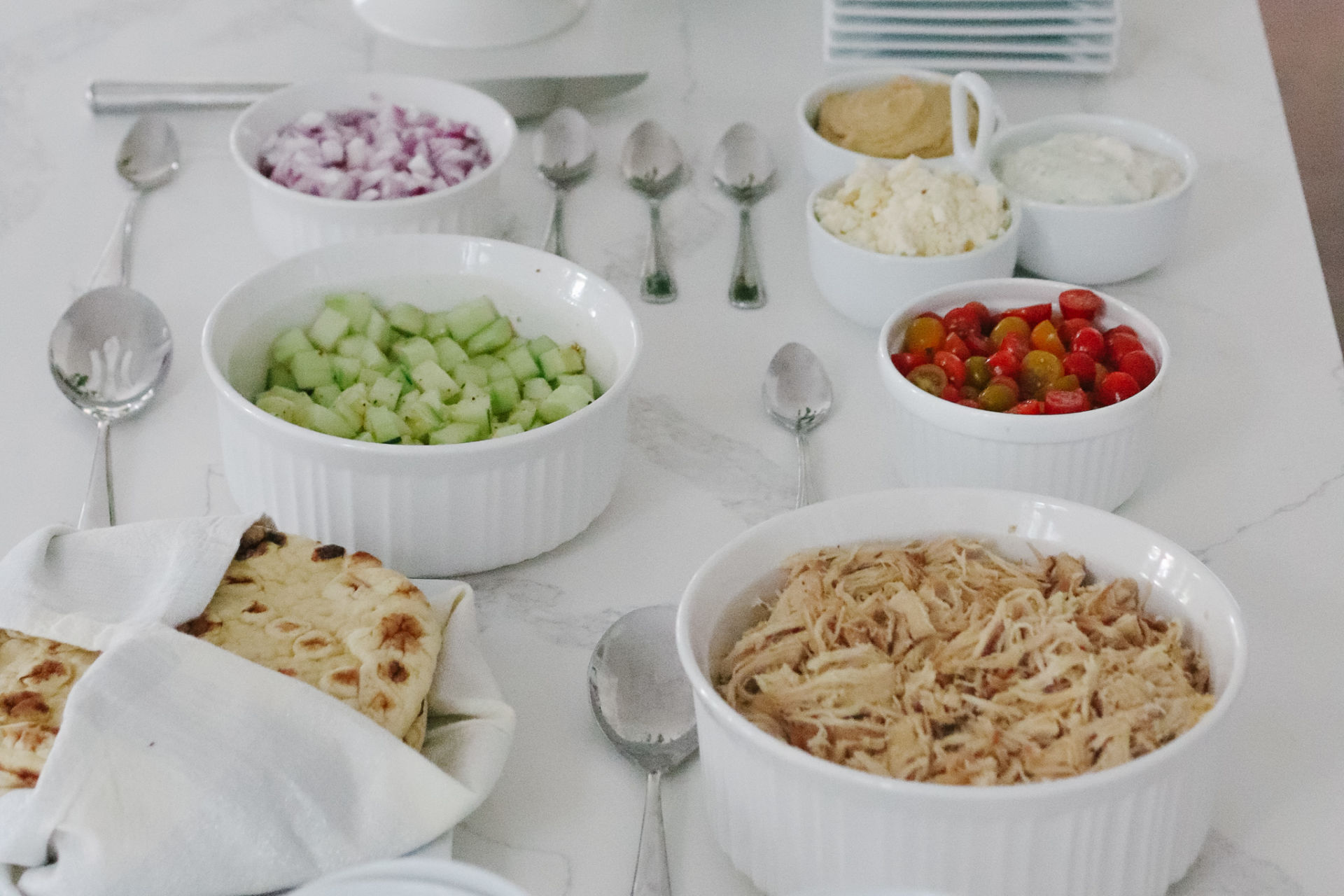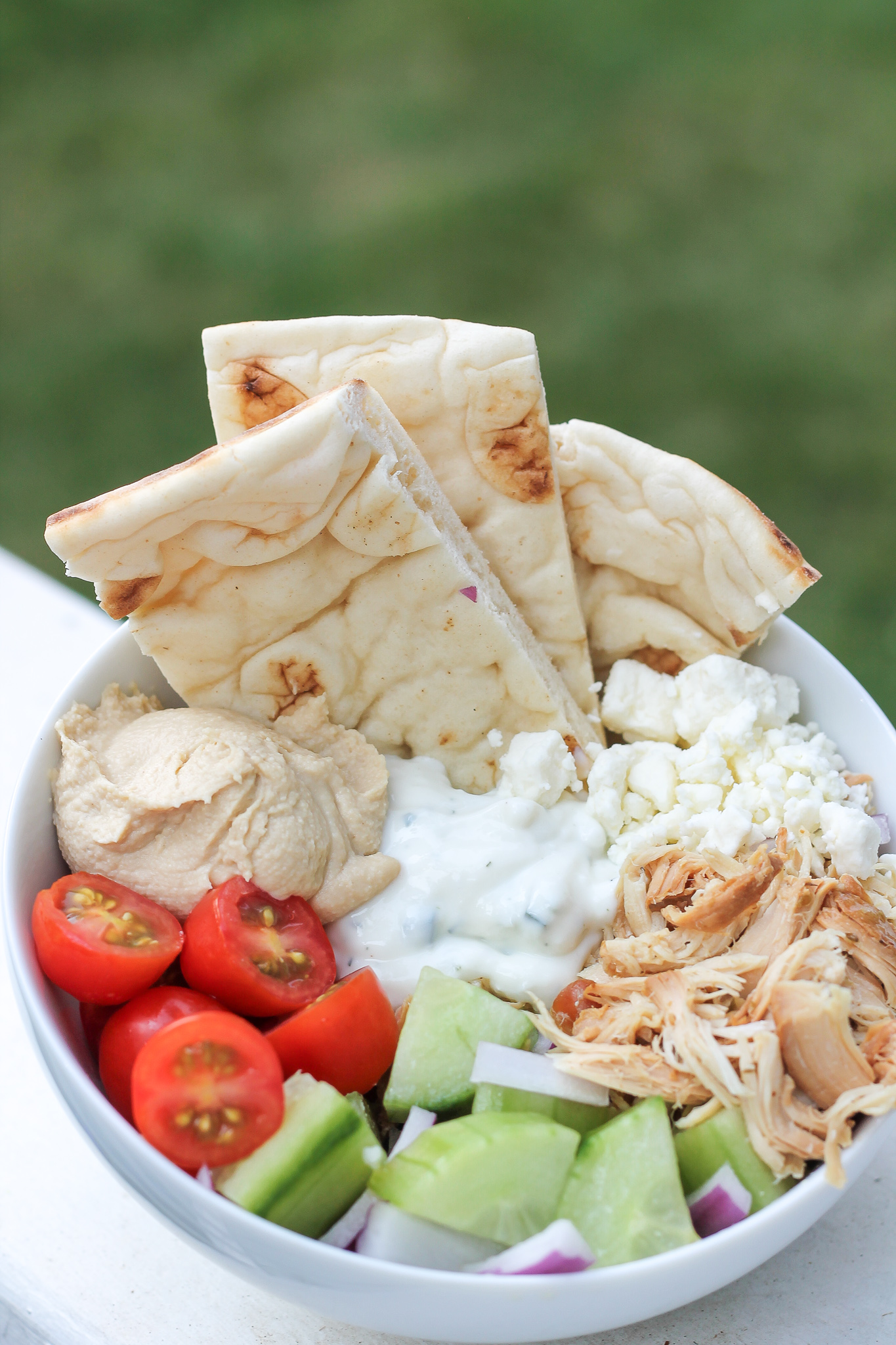 Update 2022: Our favorite dressing is the Primal Kitchen Greek Vinaigrette Salad Dressings & Marinade!
For a vegan (dairy-free) option, Trader Joe's carries vegan falafel that we serve in place of chicken for Matt and they also carry delicious vegan tzatziki!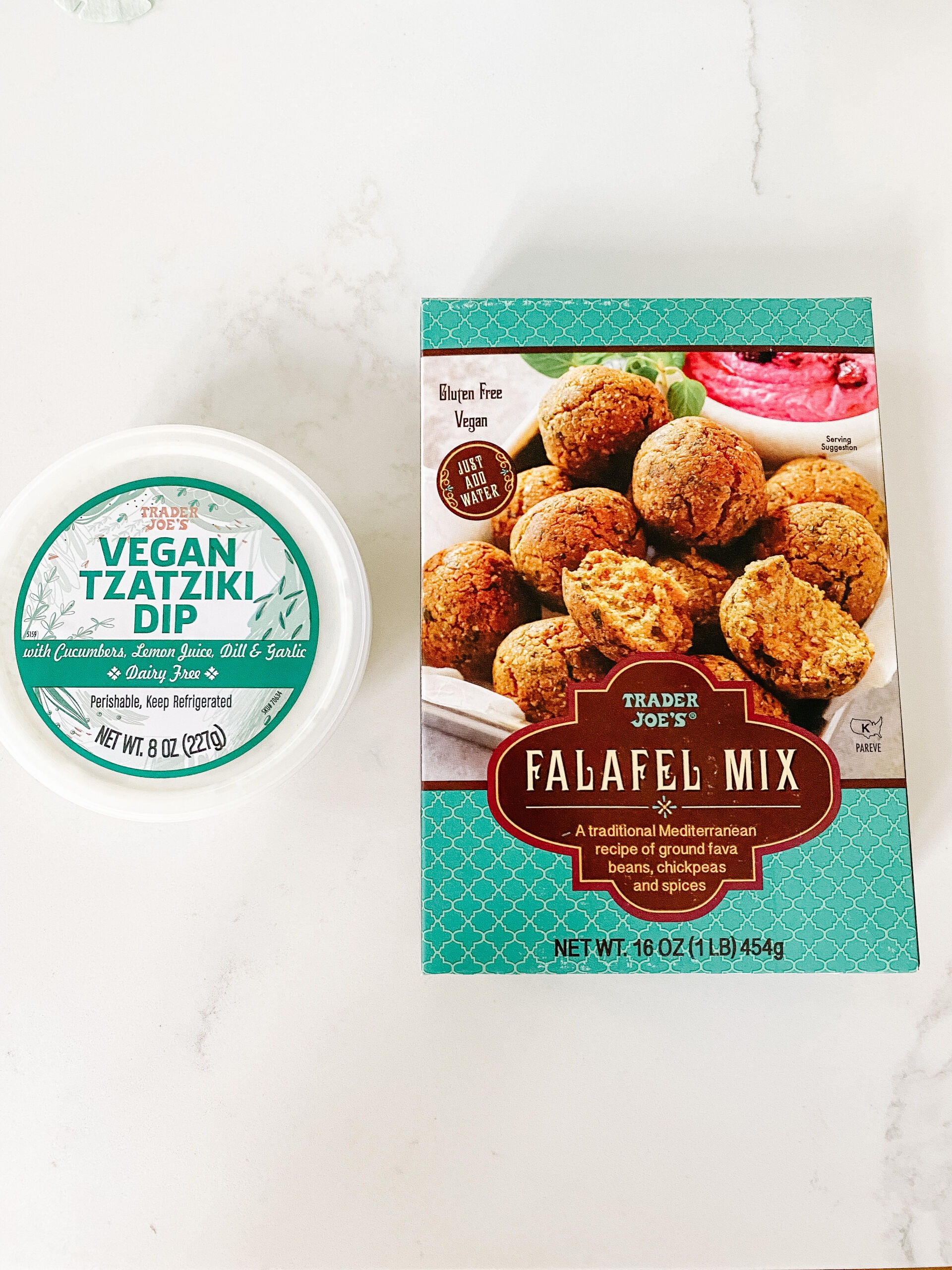 Fast Family Dinner: Greek Chicken Bowls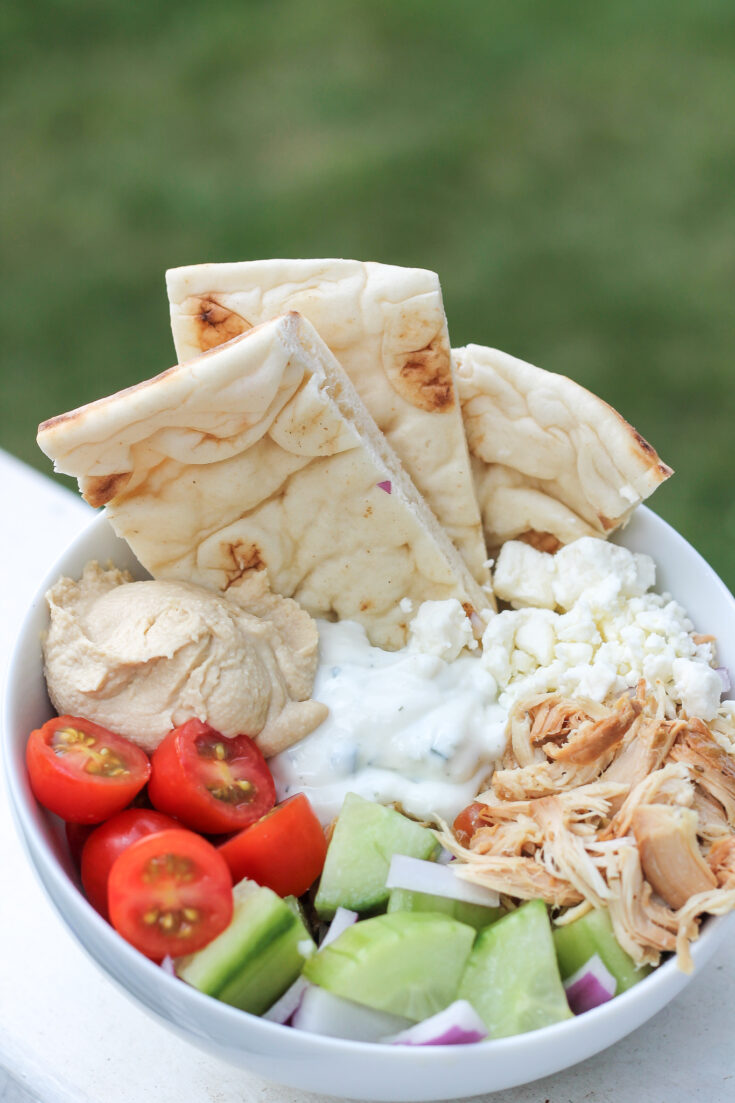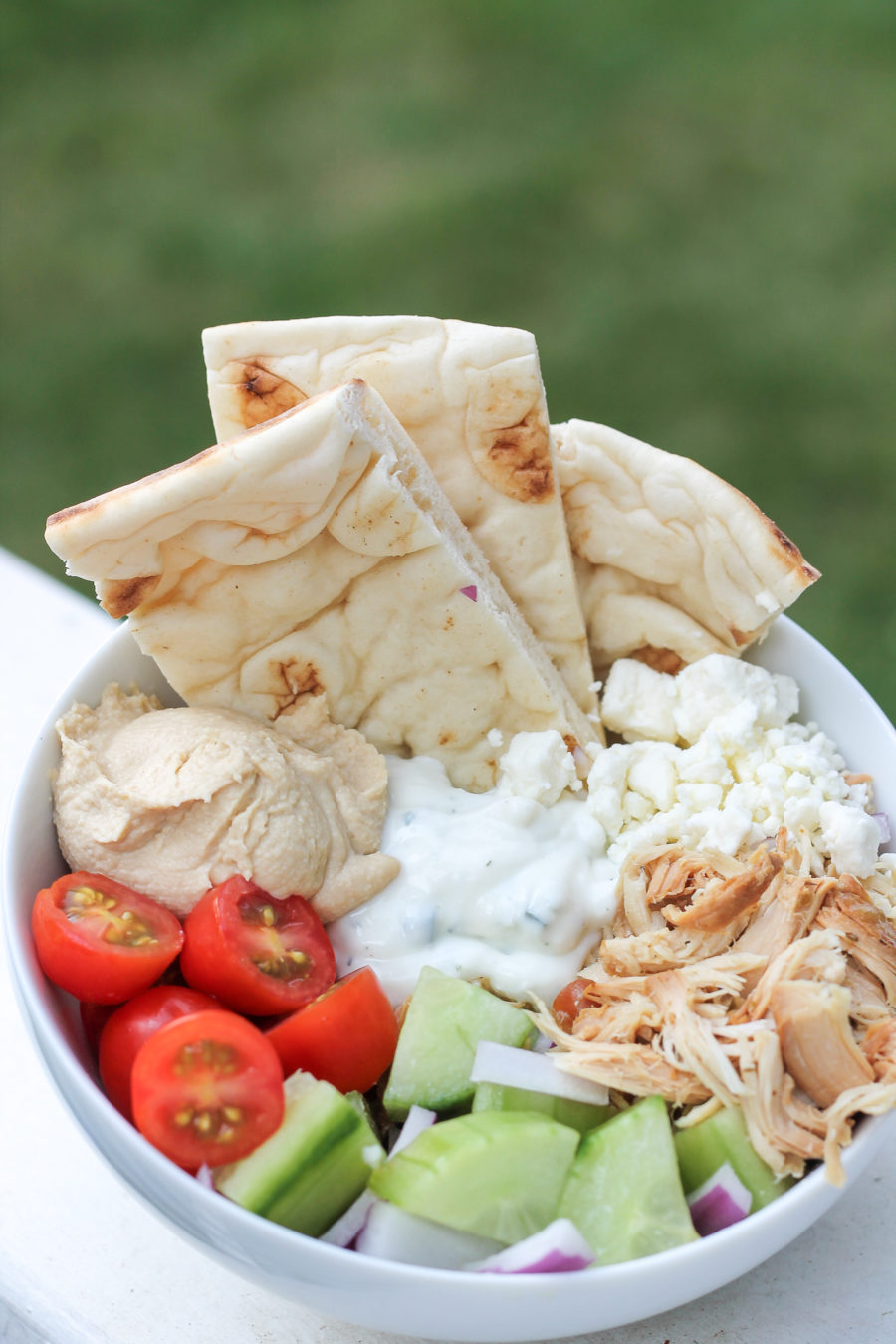 Ingredients
2 lbs chicken
8 oz Greek salad dressing (my favorite is the Primal Kitchen dressing)
1/2 small red onion, diced
1 cucumber, quartered
red wine vinegar
olive oil
squeeze of lemon juice
cherry tomatoes, halved
tzatziki
feta cheese
hummus
pita bread
Instructions
Place chicken breasts and dressing in a crock pot.
Cook on low for 8 hours.
Marinate cucumbers and red onion in olive oil, red wine vinegar and squeeze of lemon juice.
Shred chicken.
.Serve chicken with your favorite toppings
*consider pinning this image to save for later