Happy 1st day of summer! It's been a busy work week for me and Matt and we are so ready for the weekend…because…
Our family glamping adventure I mentioned a few months ago is this weekend! We're staying in a treetop cabin (with air conditioning!) and can't wait for all the fun activities ahead. The kids are unbelievably excited and have been counting down to this trip for months, talking about it non-stop — Caroline even brought our welcome basket we received to school for "Show & Share." Anyway, I'll be sharing our experience over on Instagram if you want to follow along!
1. "Special" Hangers
One of the million things Caroline does to stall going to sleep after we've tucked her into bed is unloading her drawers and closet into neat little stacks of clothes (dress, shorts, underwear and bow) all around her room — claiming she's just getting all of her outfits ready (I guess for the entire month). Finally I got clever and negotiated making "special" hangers with her so she could pick out all of her outfits for the week and hang them IN her closet. So far it's worked perfectly and I no longer have to kick piles of clothes out of my way when walking around her room.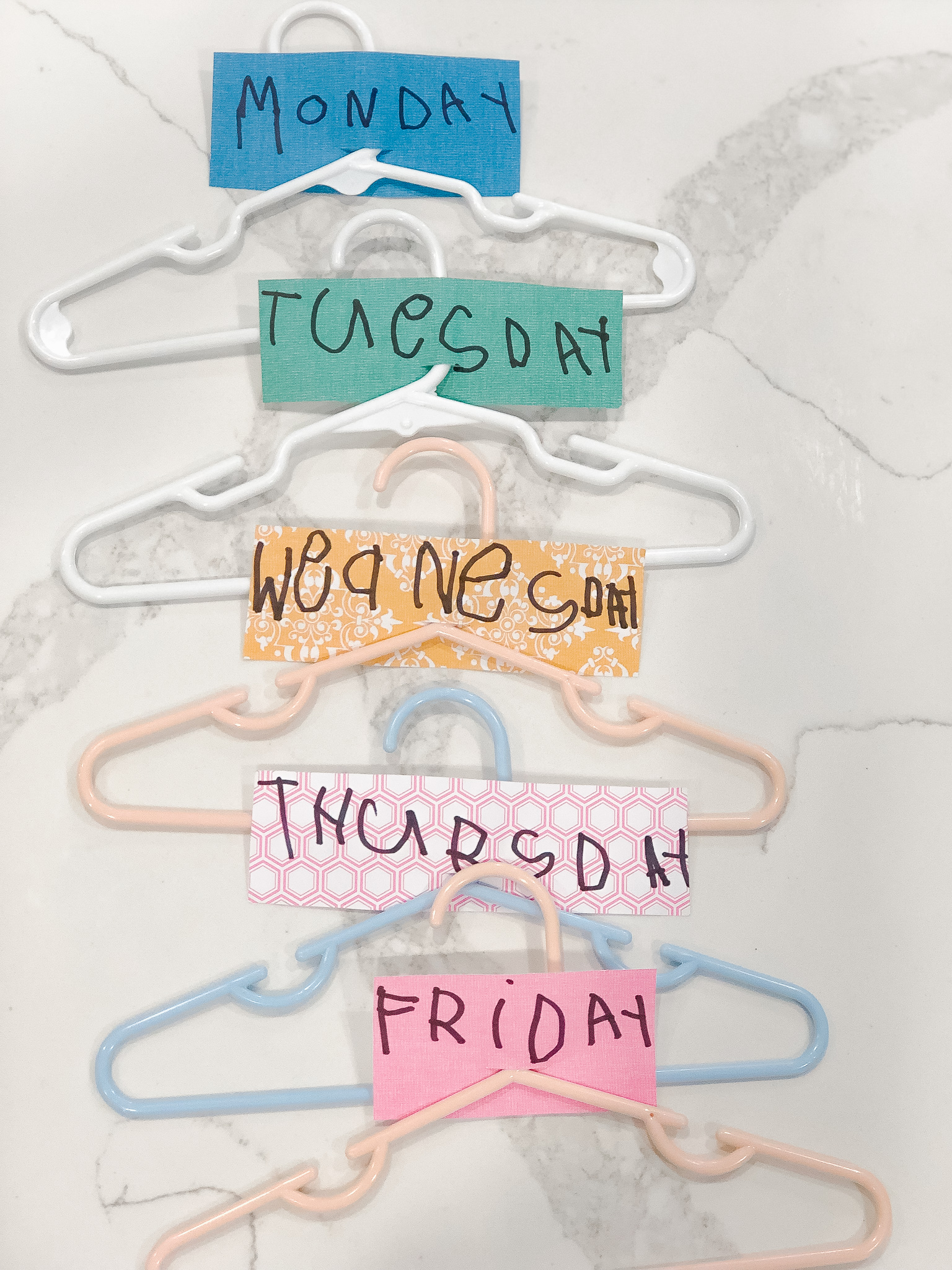 2. Monogrammed Fishing Shirt
A few of my girlfriends and I purchased this adorable fishing shirt and it's been my favorite swim cover up for the beach and pool! It's currently on sale too and comes in 4 colors and 10 monogram options.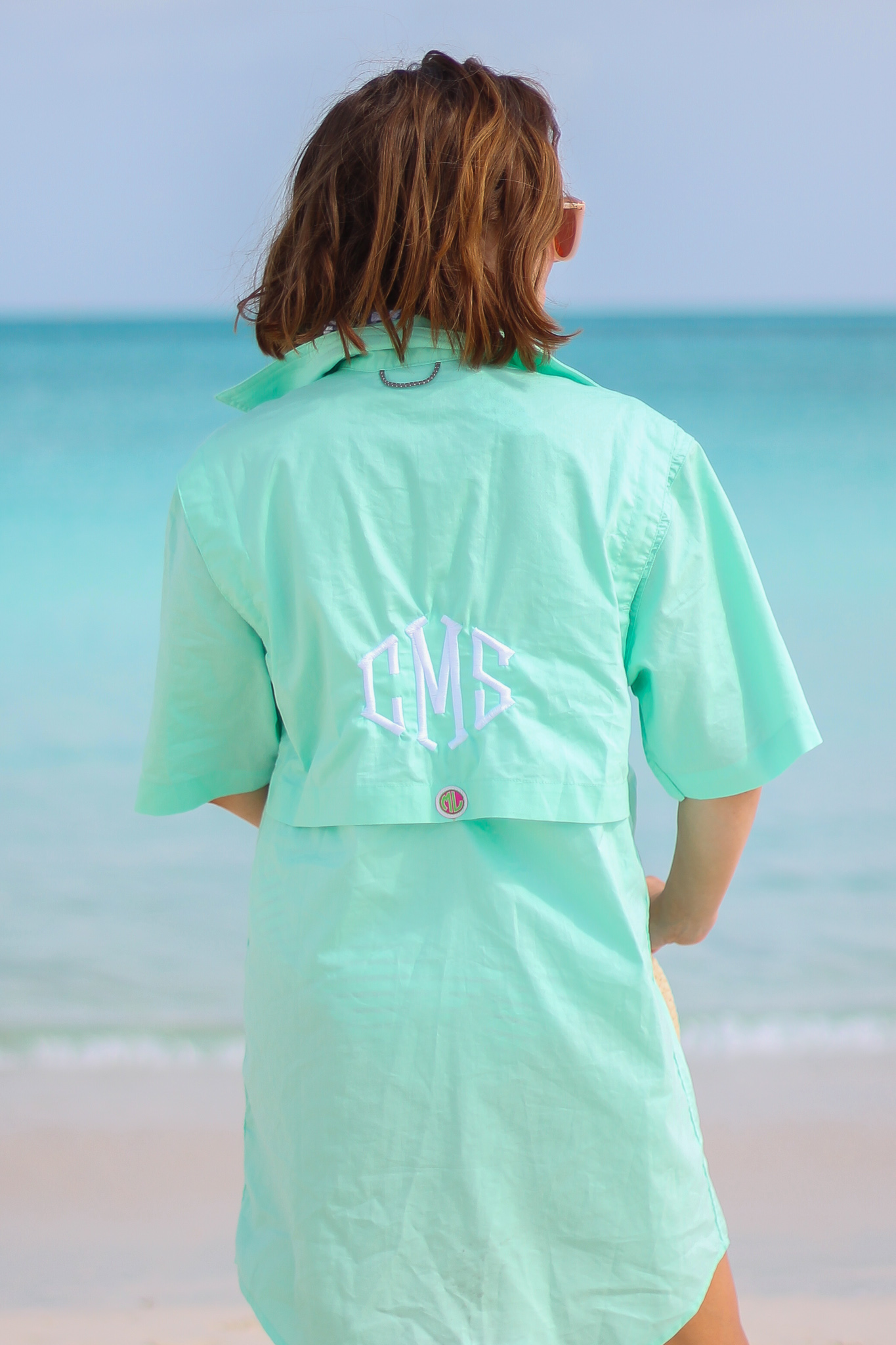 3. Book Review
Title: The Couple Next Door
Author: Shari Lapena

Genre: Thriller
Back Cover Summary: It all started at a dinner party. . .
A domestic suspense debut about a young couple and their apparently friendly neighbors—a twisty, rollercoaster ride of lies, betrayal, and the secrets between husbands and wives. . .
Anne and Marco Conti seem to have it all—a loving relationship, a wonderful home, and their beautiful baby, Cora. But one night, when they are at a dinner party next door, a terrible crime is committed. Suspicion immediately lands on the parents. But the truth is a much more complicated story.
Inside the curtained house, an unsettling account of what actually happened unfolds. Detective Rasbach knows that the panicked couple is hiding something. Both Anne and Marco soon discover that the other is keeping secrets, secrets they've kept for years.
What follows is the nerve-racking unraveling of a family—a chilling tale of deception, duplicity, and unfaithfulness that will keep you breathless until the final shocking twist.
Amazon Rating: 4 stars
My Review: One of the best books I've read in a long time — so many good twists and turns! I couldn't put it down and read it in two days! I would rate this book 5 stars! Thank you to everyone who recommended it!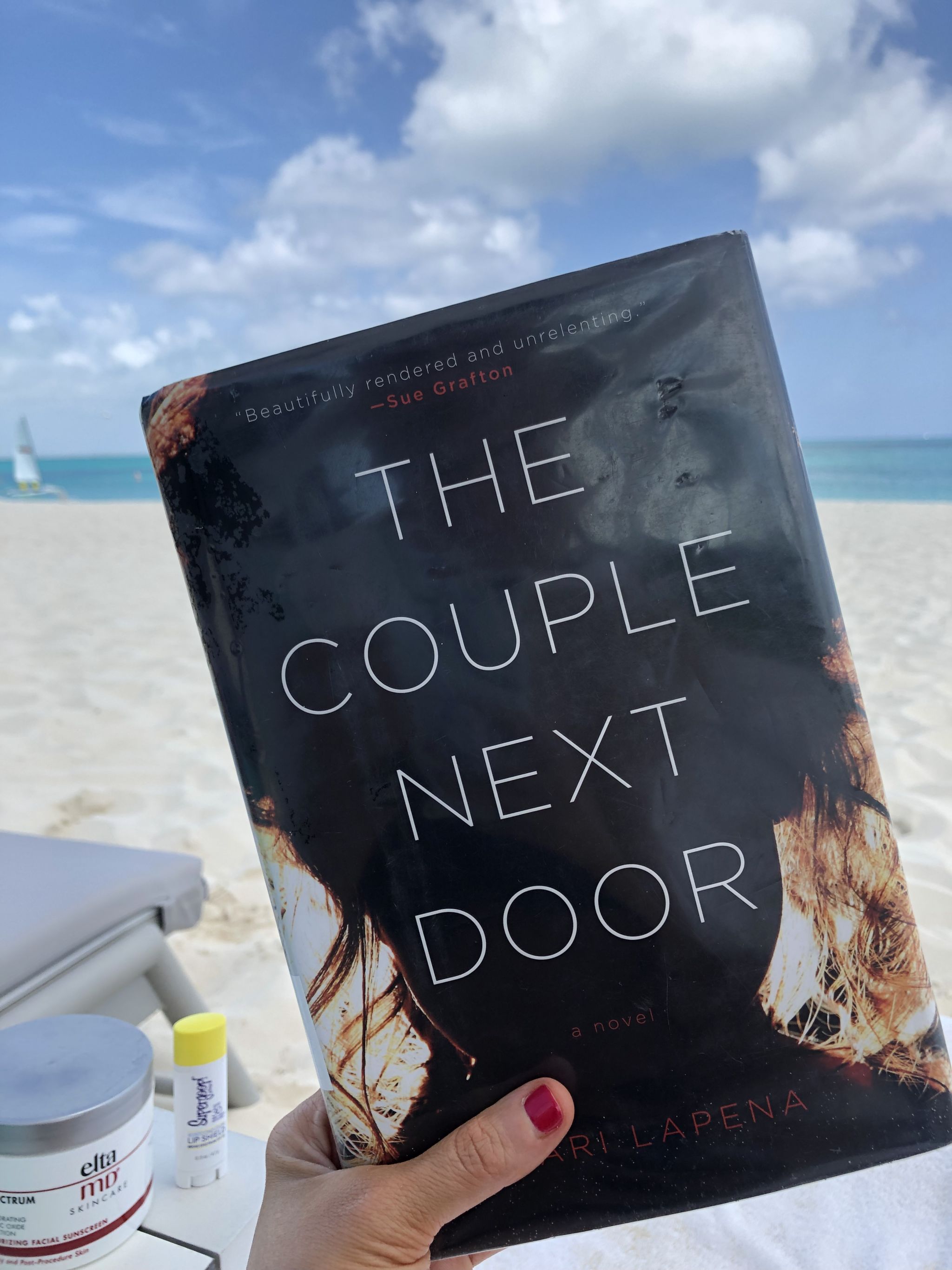 4. Grace Space Life Coaching
For the past few months I've been receiving life coaching from Alexandra of Grace Space Christian Coaching and have had such an amazing experience that I wanted to share her with y'all in case coaching is something you could use in your life too! Local to Charlotte, I actually met Alexandra at a blogger closet sale over a year ago! We hit it off and she offered me a complimentary session over pizza in Uptown…and I loved it. Fast forward to a couple months ago, I was ready to make some serious changes in my life and began meeting with Alexandra regularly. We've done all of our recent sessions over the phone — tackling some super heavy topics, and she has helped me sort out a lot of mental clutter, asked me a ton or powerful questions I've never thought about before, changed my perspective in several areas of my life and together we've set healthy boundaries and significant goals (with action items and accountability to achieve them). Coaching has truly changed areas my life and I am so grateful I made it to that closet sale that day. If you are curious and want to learn more about life coaching, I would encourage you to check out Alexandra's website! By the way, you don't have to be unhappy, burnt out, anxious or unfulfilled to need life coaching. Life coaching is for anyone looking to kick their life into high gear — to achieve those dreams and reach their full potential.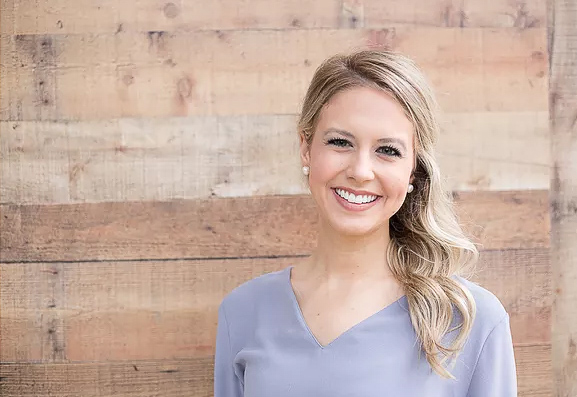 5. Amazon Tote Bags
I recently went down an Amazon rabbit hole looking for a new tote bag I can use everyday for work that doubles as storage for mini race cars, broken crayons, smashed granola bars and hair bows. The last tote bag I purchased is still holding up pretty well despite daily abuse, a ballpoint pen explosion and two washing machine cycles (not recommended), but I'm ready for a new one. And because I'm a addicted to two-day shipping, loathe shopping in store for literally anything (except groceries) and love reading lots of reviews, I hit up Amazon for my tote shopping. I ended up with these 5 final contenders in my cart but am still trying to decide which one to get. Do I splurge on the Celine dupe, go super inexpensive since it'll get destroyed anyway, or get them all (JK)?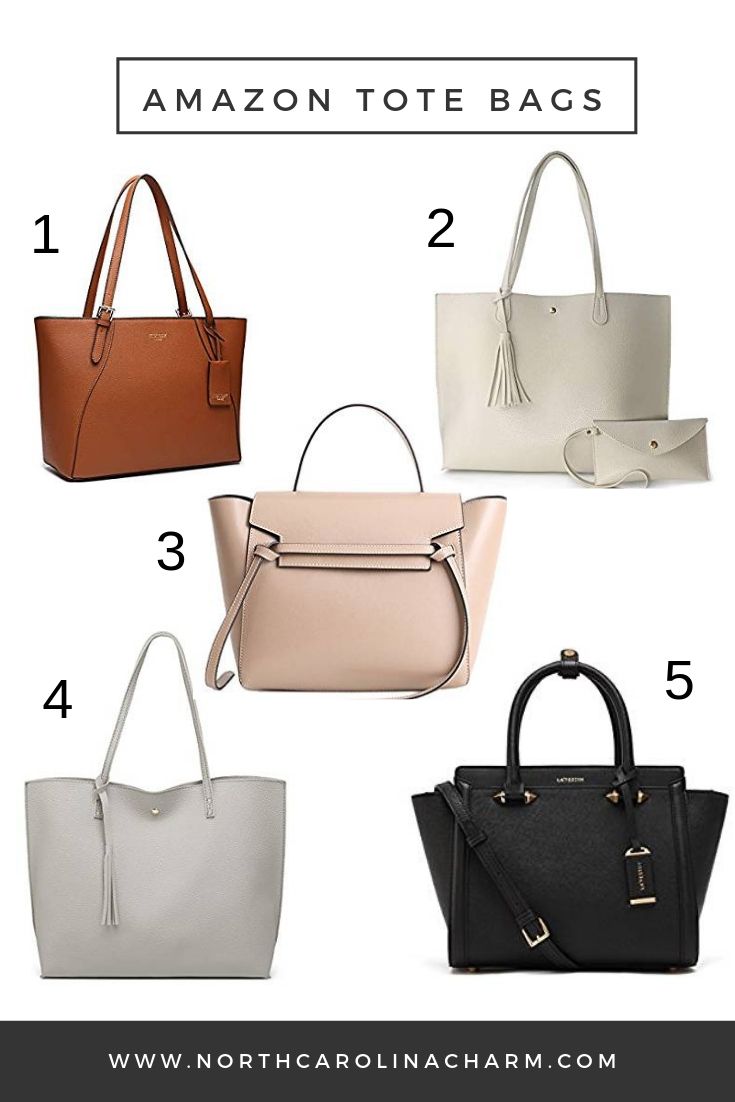 Tote Bag Set: (13L x 10.3H x 5.5D) This bag looks identical to a Tory Burch bag I carried around until the handle fell off! Rated 4.5 stars, comes with two clutches, adjustable shoulder strap, top zipper closure, several interior pockets and comes in 4 colors! This is a slightly smaller version (10.24W x 7.29H x 3.74D) that is a few dollars less and comes in 12 colors.
Minimalist Pebbled Faux Leather Tote (16.5L x 11.8H x 2.7D): This medium tote is super simple, inexpensive and comes in 12 colors! There is only one interior pocket, so not the perfect everyday bag for me, but it would be a great laptop bag!
Leather Cross Body Bag (10.8 L x 9.8H x 6.7D): The most expensive on the list but looks similar to the Celine Belt Bag and is beautiful! It's

genuine cowhide leather, has a fabric liner, removable strap and several interior pockets.

Soft Leather Tassel Tote (14.1L x 11.8H x 4.3D): The least expensive bag in my cart with over 1,100 reviews and listed as an Amazon best seller. This tote comes in 39 colors!! I love the simple tassel detail too. I ended up snagging this one as a separate laptop bag.
Leather Handbag (10.2L x 8.7H x 4.9D): Gorgeous 4.5-star leather bag with 3 interior pockets and 1 exterior pocket. If this came in a larger size, it would be the winner for me. Unfortunately this one is a tad too small for amount of snacks and toys I carry around.
Loves of The Week
Reading: I just returned all of my library books and picked up another Shari Lapena book — A Stranger In The House, which is pretty ambitious for me because I don't normally read books (outside of vacation) so it's unlikely I'll get through it before it's due.
Watching: Game of Thrones Season 7! When Season 8 came out I finally agreed to watch it with Matt if he was willing to start it over from the beginning with me. He was SO excited and together we've been staying up WAY too late each night crushing several episodes at a time and are almost to Season 8!
Wearing: No Turning Back from Pink Street nail polish with my favorite fast drying Top Coat.
Listening: to April's episode on But Not All At Once podcast. Gosh I love this girl so much and am constantly in awe of how strong and positive she is. If you haven't listened to her episode yet, you need to!!!
Shopping: my two favorite Becca products after Lindsey shared the 25% off sale. I stocked back up on the Hydra-Mist Setting Powder (you can read my detailed review here) & the best primer EVER.
Eating: Greek Chicken Bowls — as wraps and salads this week for lunch.
In Case You Missed It This Week