As our beautiful city continues to re-open, more than ever our local small businesses could use some extra support. So today I wanted to highlight a few of our favorite small businesses, products or services that Matt has really loved in case you're looking for a Father's Day gift idea.
Trueman Auto Detailing
I cannot recommend Cody with Trueman Auto Detailing enough! He has cleaned our cars a few times now and thoroughly tackles every interior nook and cranny (including car seats). He takes so much pride in his exterior detail too which is insanely meticulous. During our last detail, Cody was even able to buff out two massive scratches and my car looks brand new now. Consider purchasing a gift card for your husband or dad!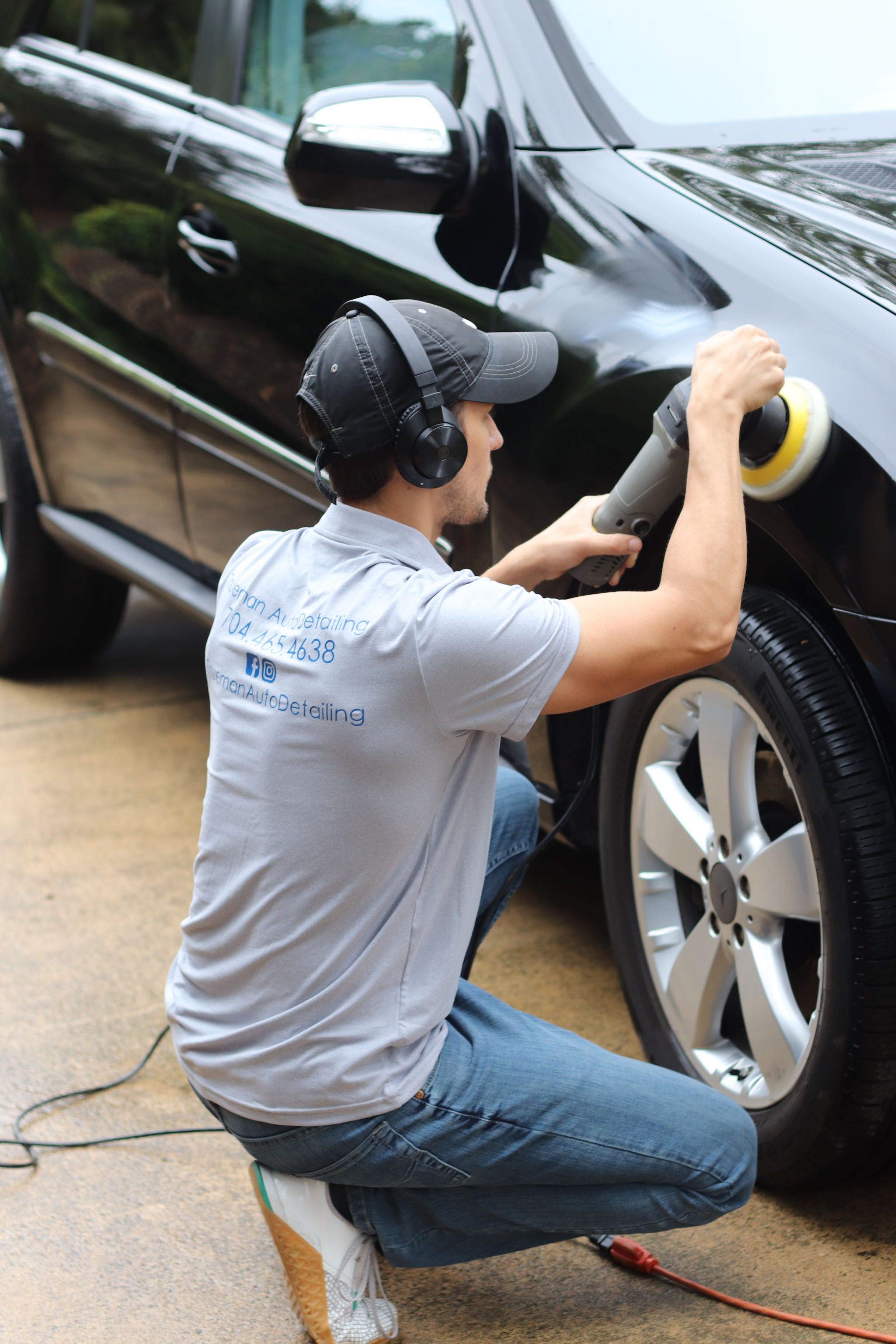 Home Organization
Truly, one of the best surprises for Matt was when we had our garage organized by CW Home and he could finally pull his truck into the garage, find all of his tools and carve out a special space for all things golf! Whitney and Caroline of CW Home are absolutely incredible organizers and transformed our garage. I also want to highlight Matlin and her team at Minimized, another boutique professional organizing company who perfectly unpacked and organized every drawer and cabinet in our kitchen! You can't go wrong with either company — both will design, shop and install everything you need to de-clutter and maximize that certain space in your home…or finish that project that your husband or dad has been saying he will eventually get to. Give him the gift of time by allowing the professionals to come in and create the space of his dreams.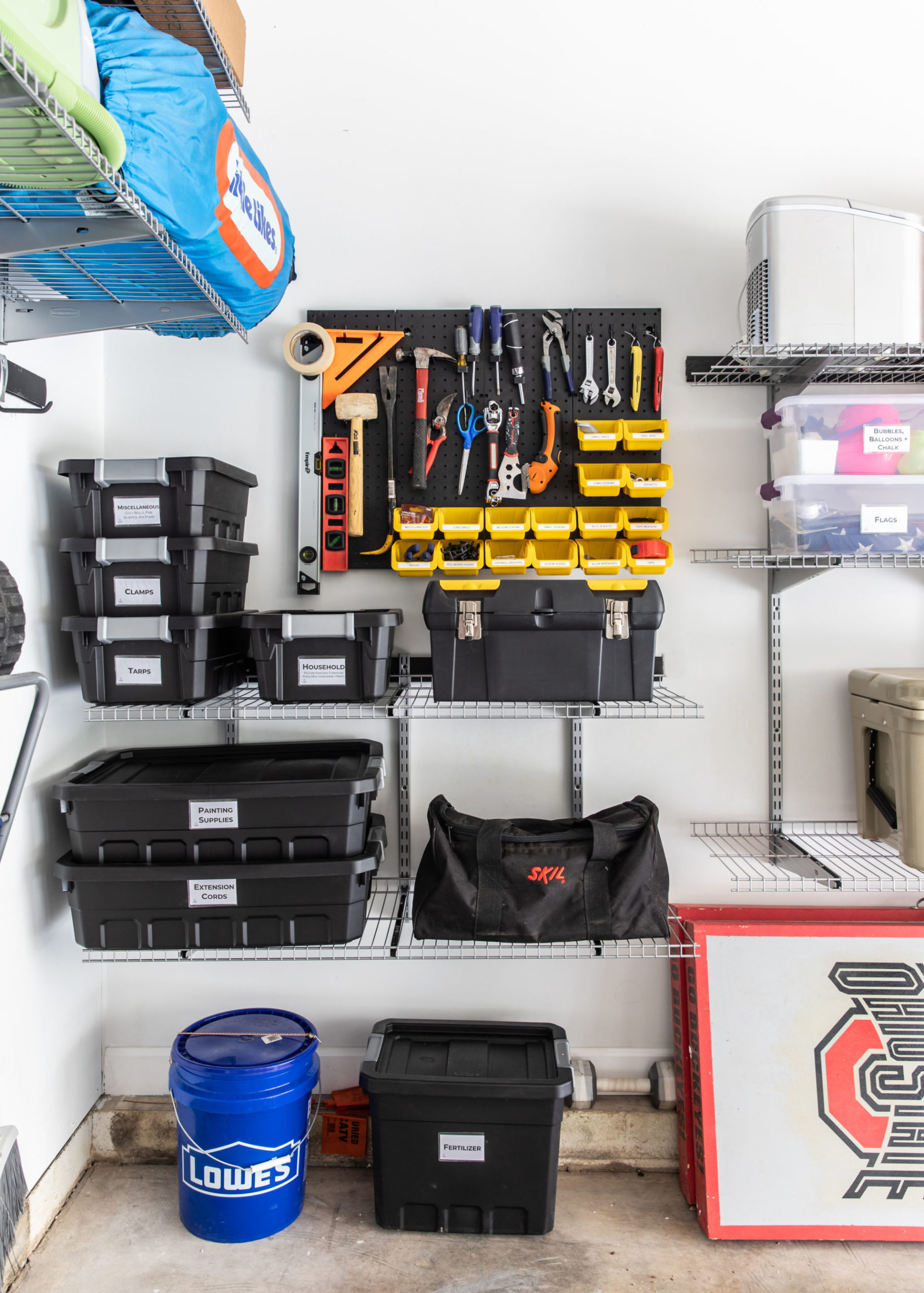 The Table Fix
I absolutely love the curated bourbon and beer boxes from The Table Fix. Matt is a craft beer enthusiast and loved the Beer Box which featured two of his favorite local brewery pints, an beer pint glass, a local brewery koozie, homemade spiced nut mix and handmade sea salt caramels — all handsomely packaged.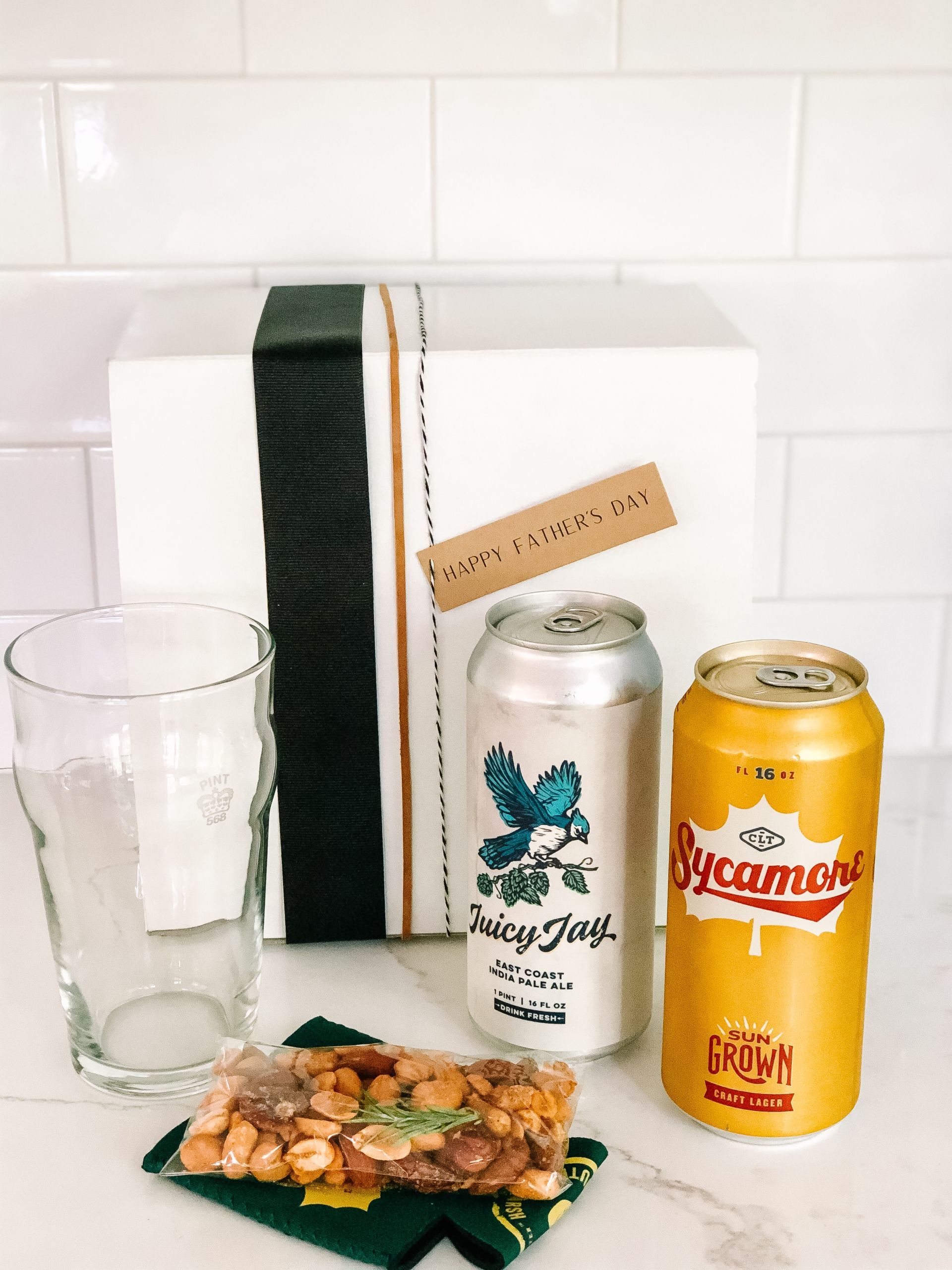 Golf Lessons
A few years ago I surprised Matt with private golf lessons from Leatherman Golf and he loved them and learned a lot from his instructor. He completely changed up some of his techniques and Matt said it definitely improved his golf game.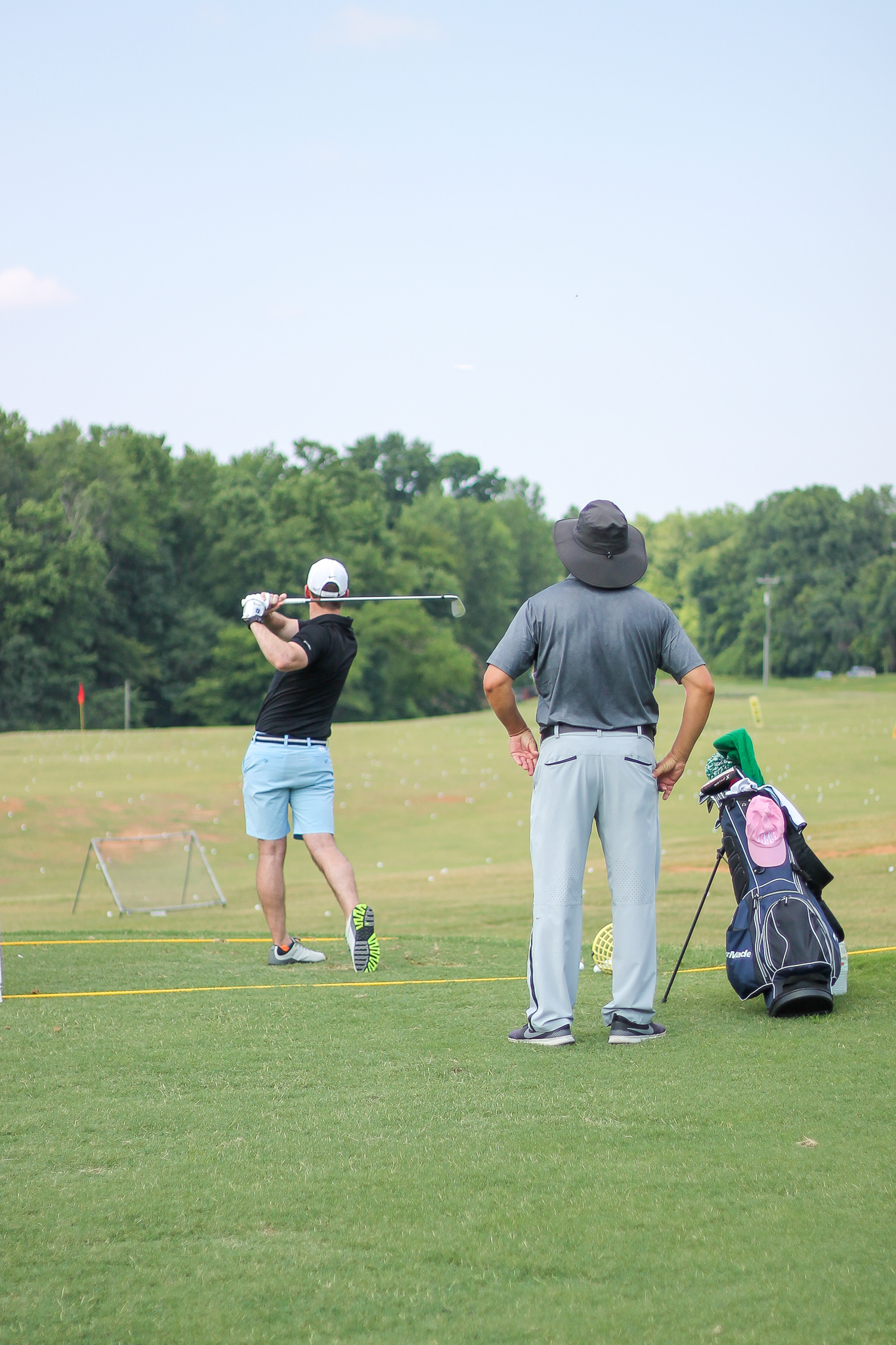 Adjustable Pillow
Matt has gone through one million pillows over the years. He is super picky about his pillows and complains about his pillow constantly…until a few months ago when HMBL Home, a local company, sent us their adjustable pillow to try. Matt stole it before I ever had a chance to use it and became so obsessed with this pillow that I had to get one for myself to experience the hype. Well folks, this is the last pillow you'll ever buy. For weeks I laughed watching Matt excitedly adjust his pillow with the magic filling (which is comprised of shredded memory foam) before bed each night by taking out a few handfuls of filling or adding a little back in until he finally perfected his pillow. Use code NCCHARM15 for 15% off your purchase!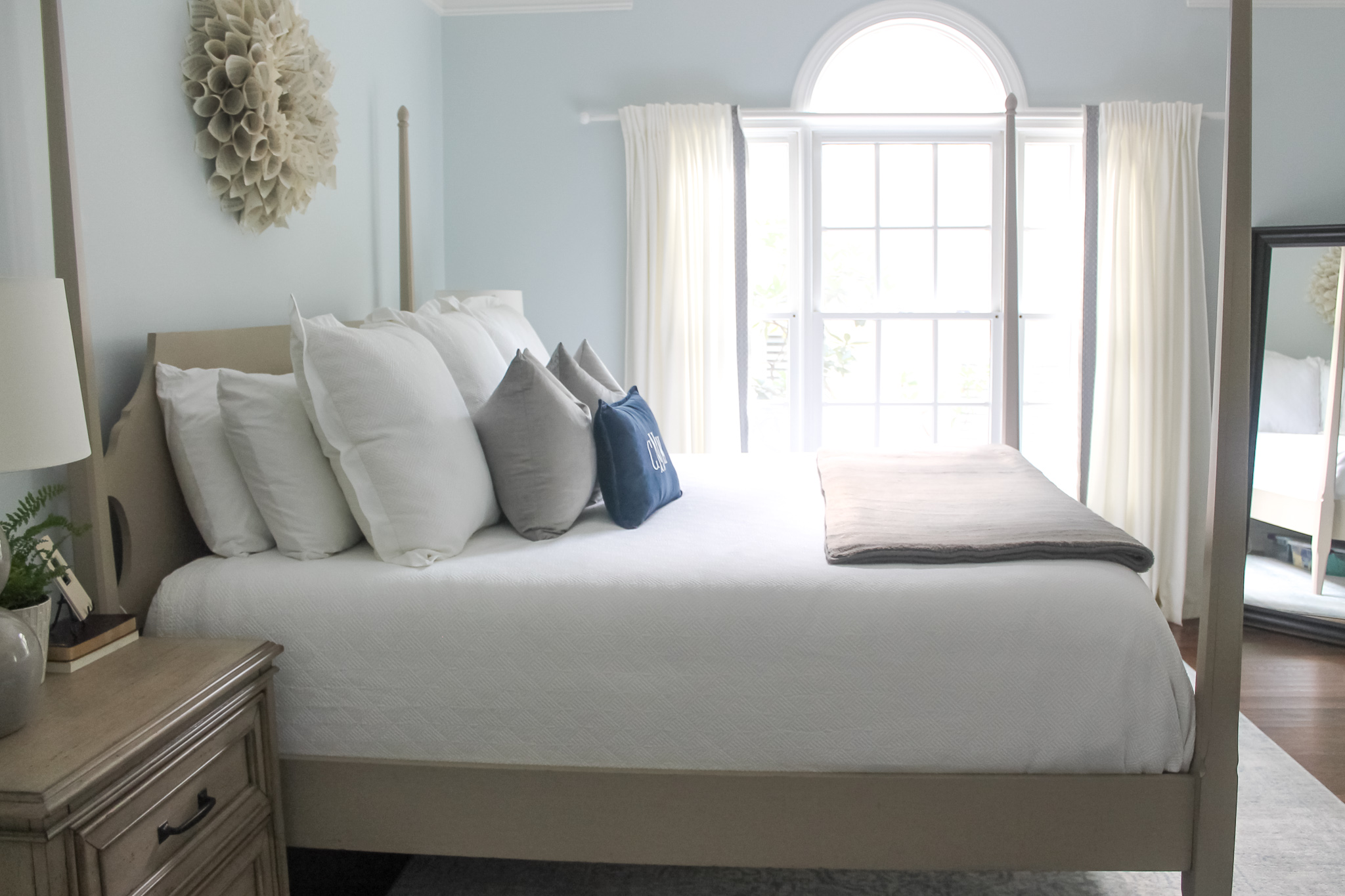 Two Scoops Creamery
If the man in your life is an ice cream lover, I highly recommend a visit to Two Scoops Creamery. Located in Plaza Midwood, this Black-owned ice cream shop won Matt's vote for "Best Ice Cream in Charlotte" from our Ice Cream Bucket List last summer. The staff is so unbelievably nice and will gladly let you try lots of flavors (necessary, because there are TONS of creative flavors) before committing to your cone. Also this was the only shop we visited that dumps the kids cones upside down in a cup (insert ALL the praise hands).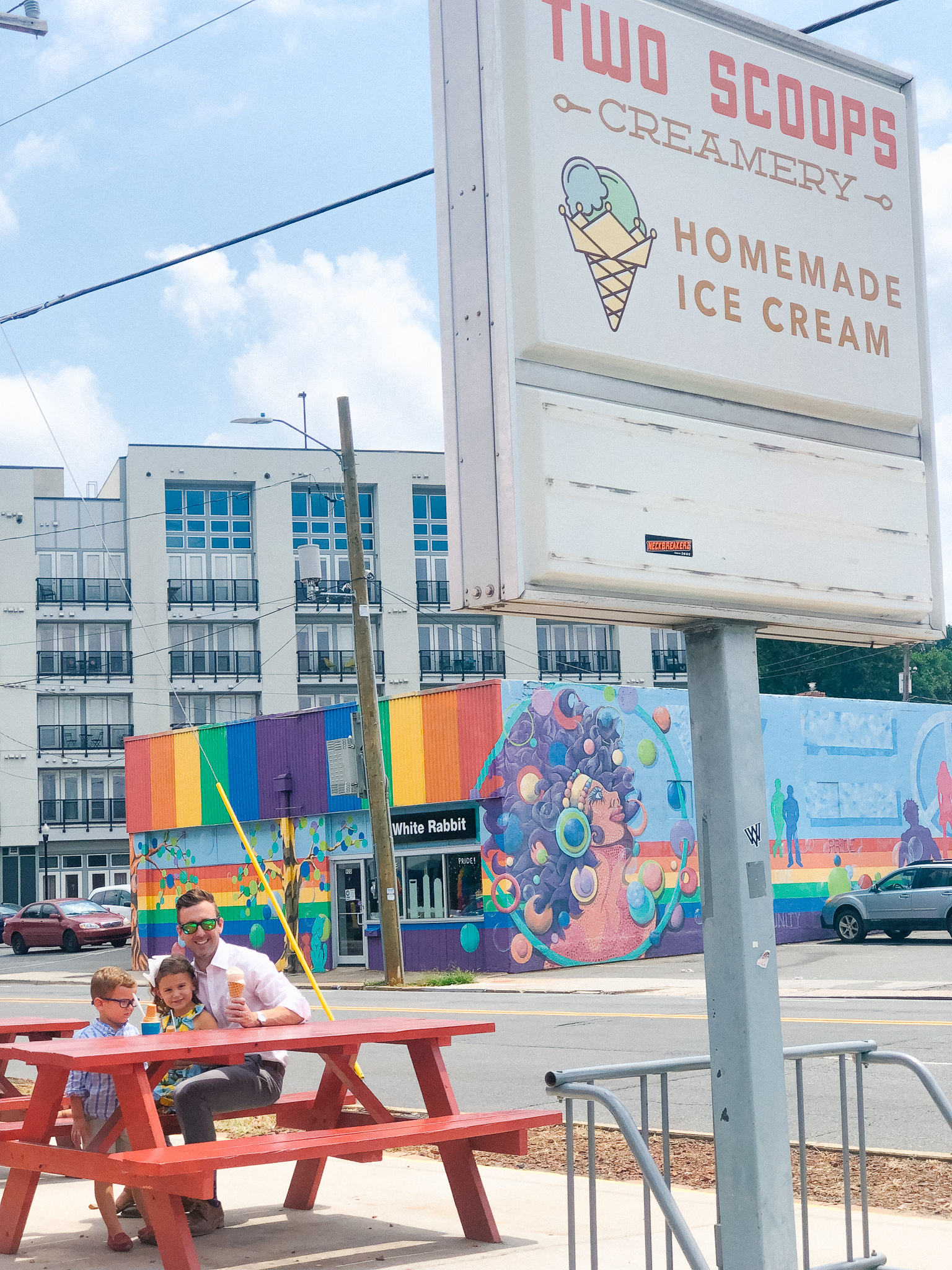 Ole Mason Jar
A few years ago I surprised Matt with an Ole Mason Jar gift card so he could build a custom suit! This gift was a huge hit and I was so excited to join him for his suit design appointment. We (mostly him, not me) got to build every piece of the suit from the liner to the fit to the fabric to the monogram to the everything!!! I swear there were like 30 decisions to make and we learned so much. It was an awesome experience and is still one of Matt's favorite suits. He even wore it for his Hall of Fame Award photo shoot!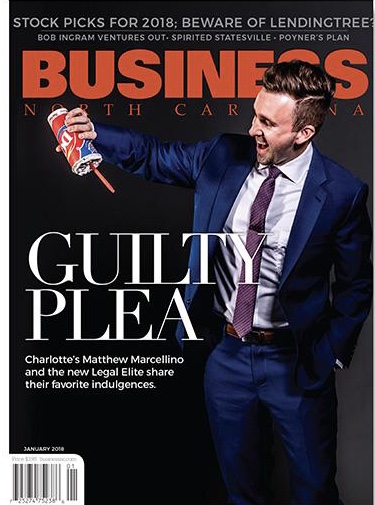 Reader Recommendations
Here are a few ideas submitted by my readers:
If you're looking to show extra support to black-owned businesses, I recommend checking out this fantastic list.
Pick up some meat from a local butcher shop and produce from the farmer's market for dinner!
Shop The Sporting Gent's Gift Guide for mens apparel, field goods and fly gear. You can even shop online. Use code DADDAY for 20% off your order.
Buy an annual pass to the Whitewater Center.
Blis Gift Boutique offers fun and unique gifts including products from Carolina companies like Ella B Candles, Rewind Candles, Freaker USA, Bella Tunno, Melvin, Wild Hare Towels, Salem Baking, Elegant Baby and more.
Shop Buffalo Jackson for the most beautiful leather goods and apparel. Matt owns and loves his gorgeous leather duffel bag from this store.
Commissioned pet portraits from @foxycanvasbykelly
Check out the gifts and party goods from @yourethatgirl
Have another local shop, product or service recommendation? Drop it in the comments to share with others!