We are tackling a home project that I am so excited to share with y'all! I honestly cannot believe this is finally happening…we are renovating our back deck!
We actually started planning this project last summer and spent months considering what we wanted this space to look like. And then we spent another few months debating whether or not to screen in our porch or keep it open (hardest decision ever). And then…we were finally ready to start the project in March…our dumpster got delivered…and quarantine hit. The health and safety of our family and the team has been our number one focus so we hit pause until it was safe to move forward. Then it rained for like 2 weeks straight. So while this has been the most anticipated wait of all time, things are moving quickly now and we are finally making progress on our back porch project!
To be honest, this has been the best and worst time to start a home project. It's been awesome because we are already home all day and can easily step outside to answer questions or meet with our contractor, drop off food and drinks to our hardworking crew, and best of all — we are watching the progress happen in real time! But it's also been challenging because we can't send the kids out to the backyard right now because it's a construction zone, we've already hit some delays with materials being delivered, and some days there isn't a quiet place to take a conference call. But with all of the extra time we've spent at home as a family lately, one thing has been truly apparent — we are going to use this space more than any other in our home.
So before I dive into the details of the project, I want to acknowledge and disclose a few important things:
First, we have been saving up for this porch renovation for awhile and I completely acknowledge how lucky we are to be in a position to officially get the ball rolling on this project.
Secondly and in full transparency, we are incredibly grateful for a partnership that has allowed us to make these porch dreams come true. After our amazing experience with Atreum Construction, we reached back out to them for this project and they connected us with their sister company, Screen Squad, who graciously extended a discount to us in exchange for sharing our experience — which so far has been excellent!
OK — so let's get down to the plans!
Before Photos
Over the years we've made a TON of improvements in our backyard and absolutely LOVED, LOVED, LOVED our original porch. We spend SO much time in our backyard and it's truly one of our favorite places to hang out as a family and entertain. Each year I swooned over the jasmine in full bloom.
So here's the before…in all her glory!!
From this angle the porch looks pretty perfect, but don't get too close! There's rotted footings, warped wood and lots of cracks…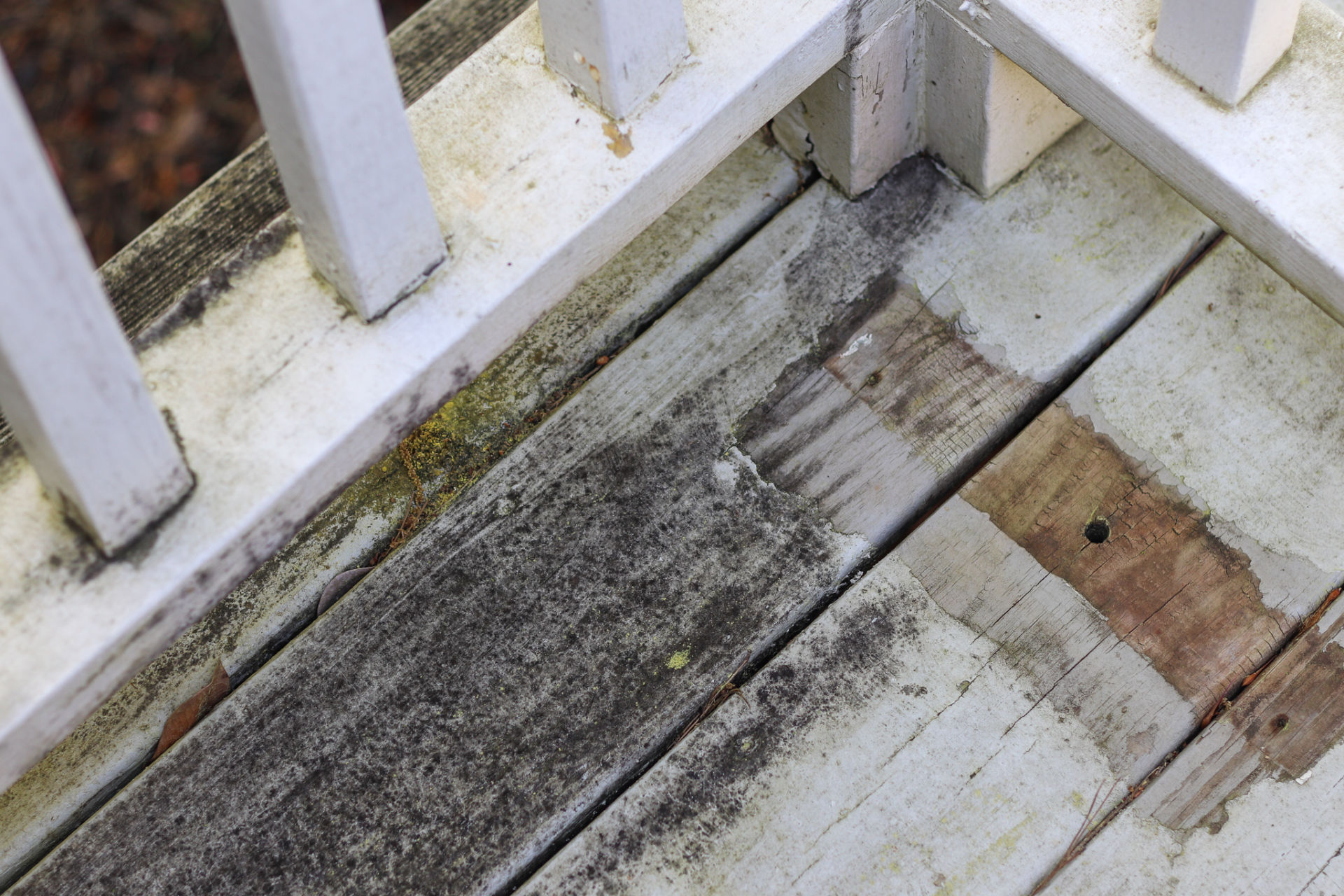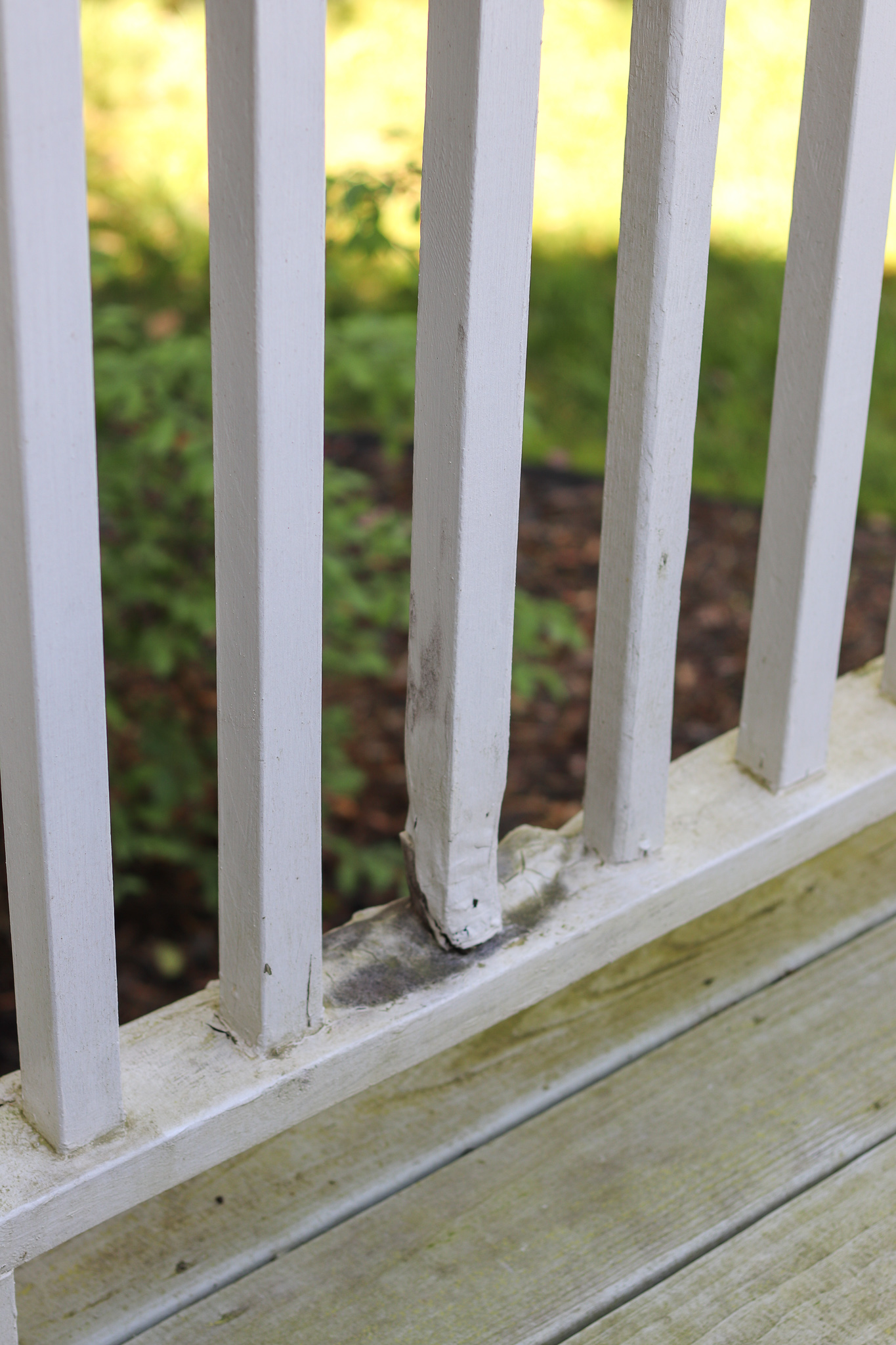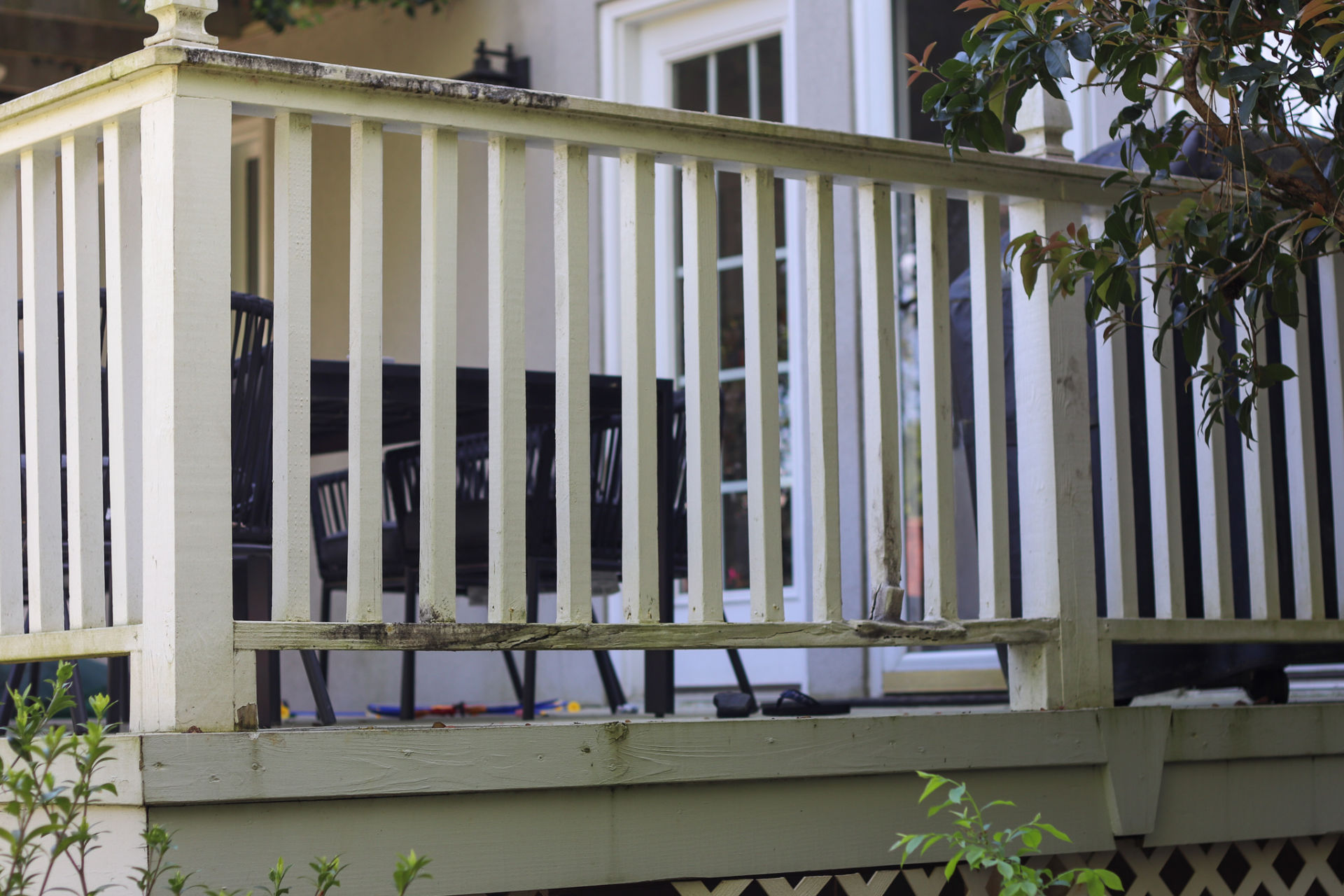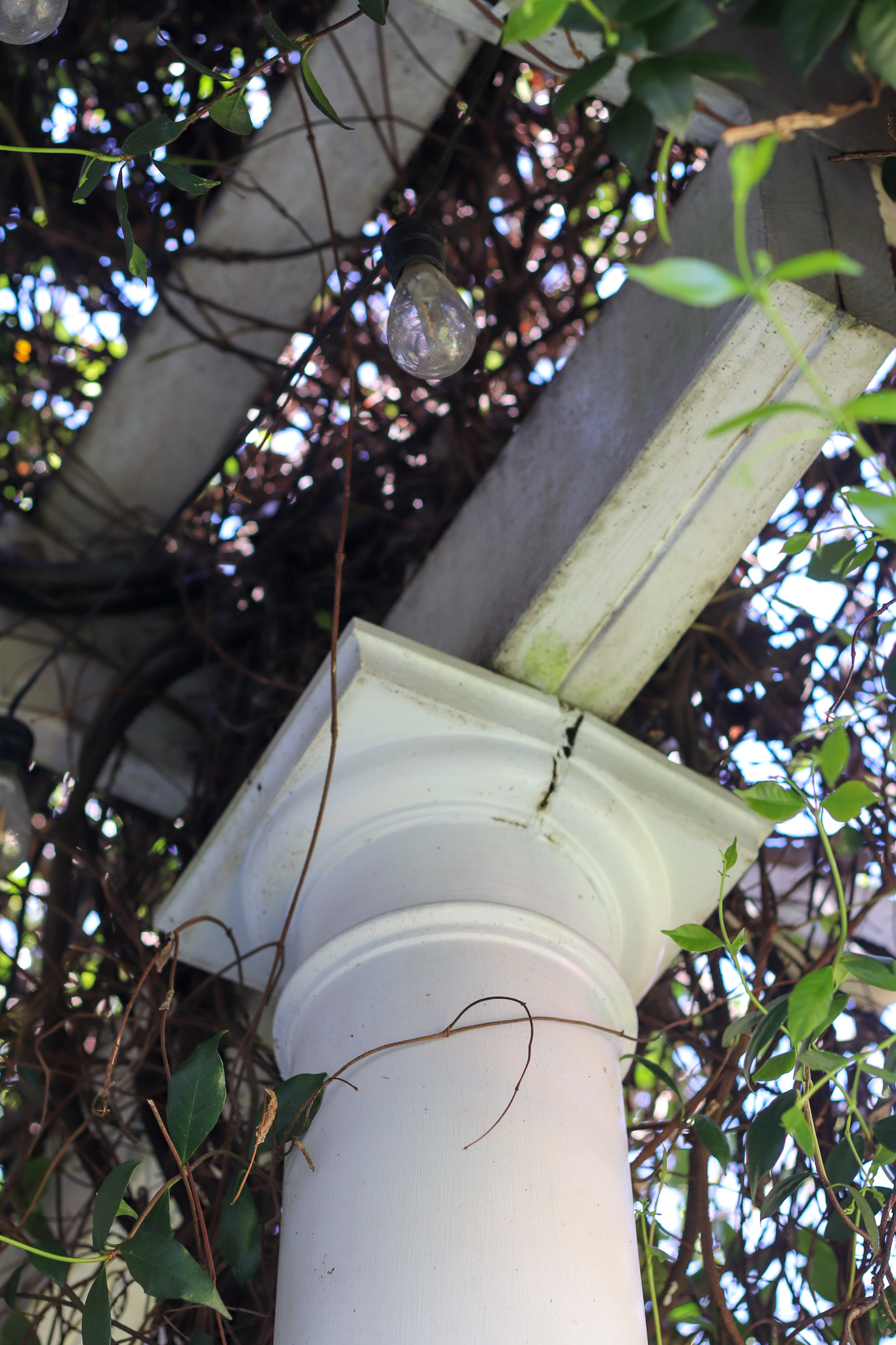 The Construction Plans
We went back and forth on whether or not to cover the entire porch and ultimately decided to only cover the area where the existing pergola is so we could preserve our living room windows. Although our design will look different, this photo captures the exact layout we're looking for. We want to bring the lower deck up so the entire porch is one level and relocate the steps down the center.
We originally considered adding a fireplace with a TV above but dang it was expensive so it was one of the first line items we cut from the original quote. Instead, we're going to add a shiplap wall to hang the TV on and run cabinets underneath for storage. And we'll install a wall-mounted heater so we can use this space during the cooler months too.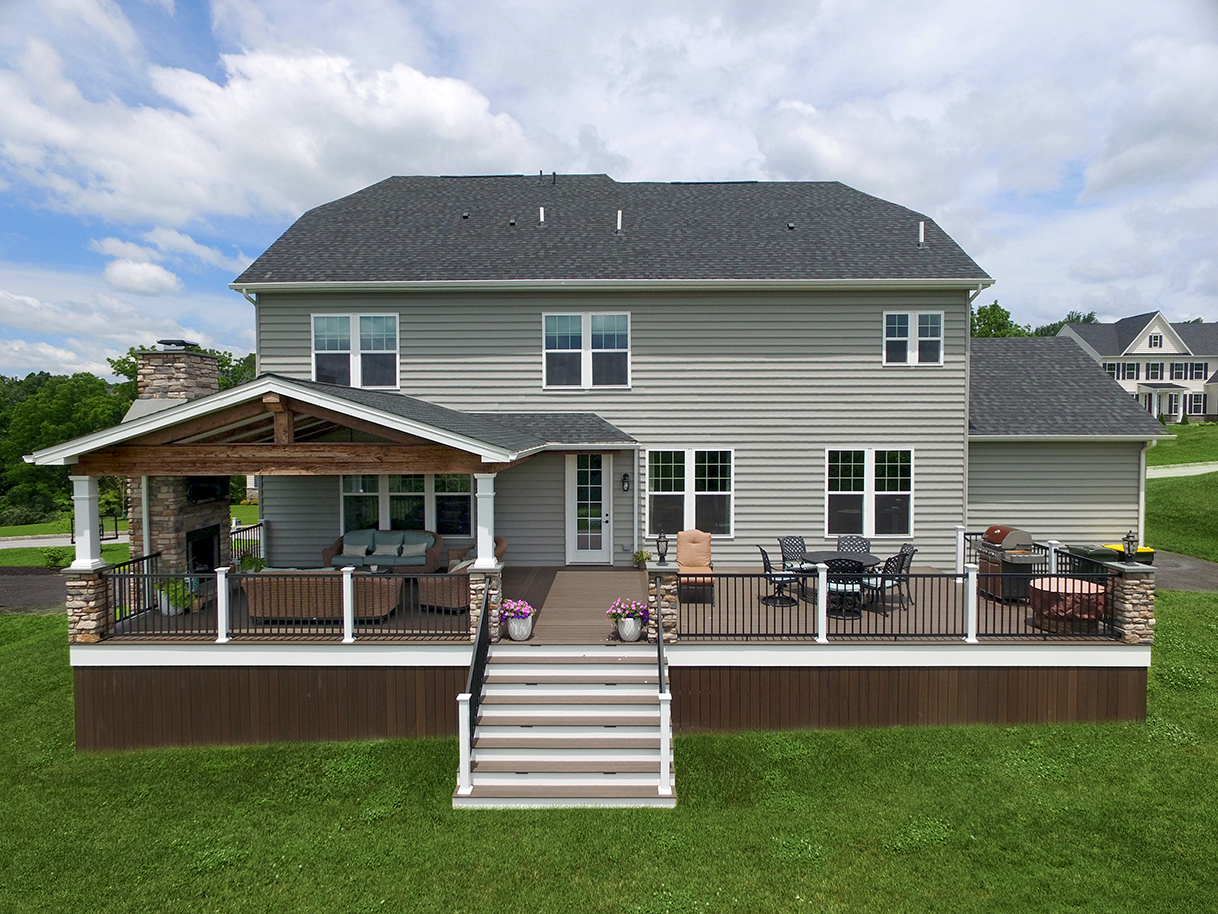 The Design Plans
Once we had the layout finalized, we began working with Crystal Nagel Design to help us manage the project and design our space! She is so talented and has already helped us so much in bringing everything together. Our biggest and most important aspect in designing this space is making it perfect for family movie nights and hosting gatherings! Here's a sneak peek at the plans so far…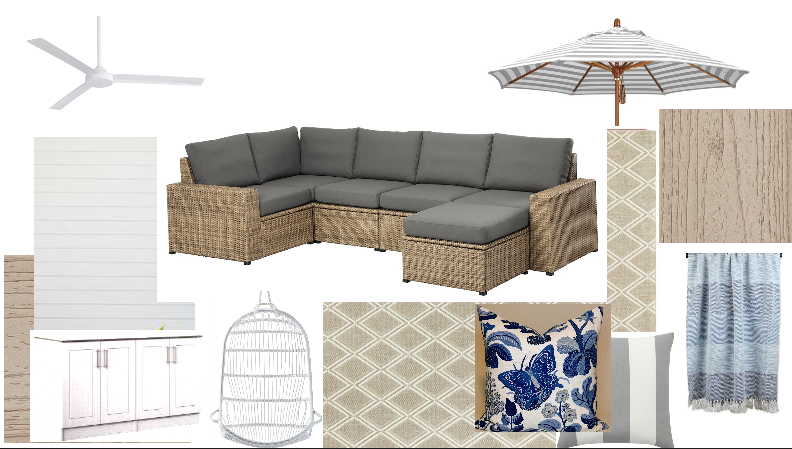 Demolition Complete
And in one day demo was complete!!!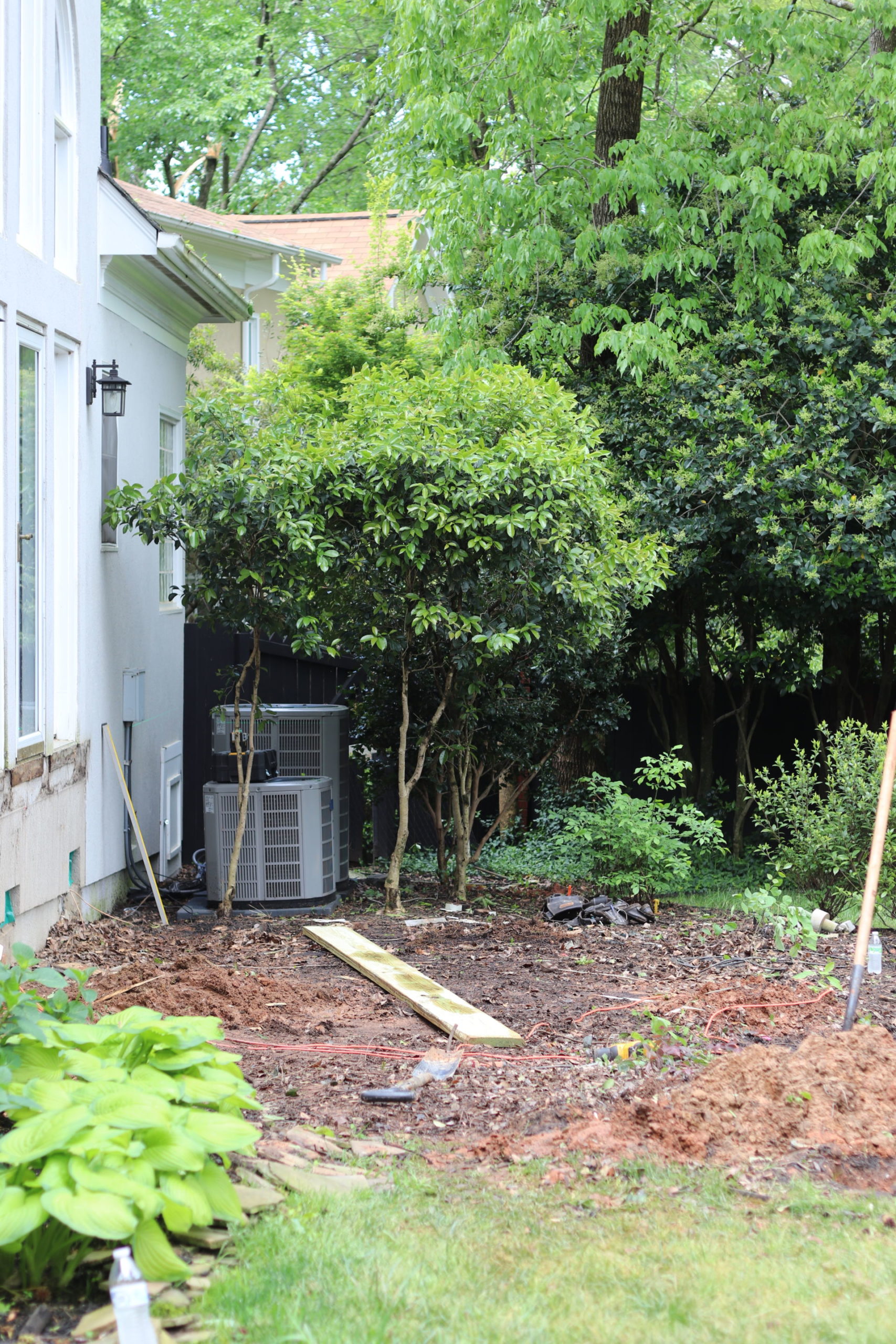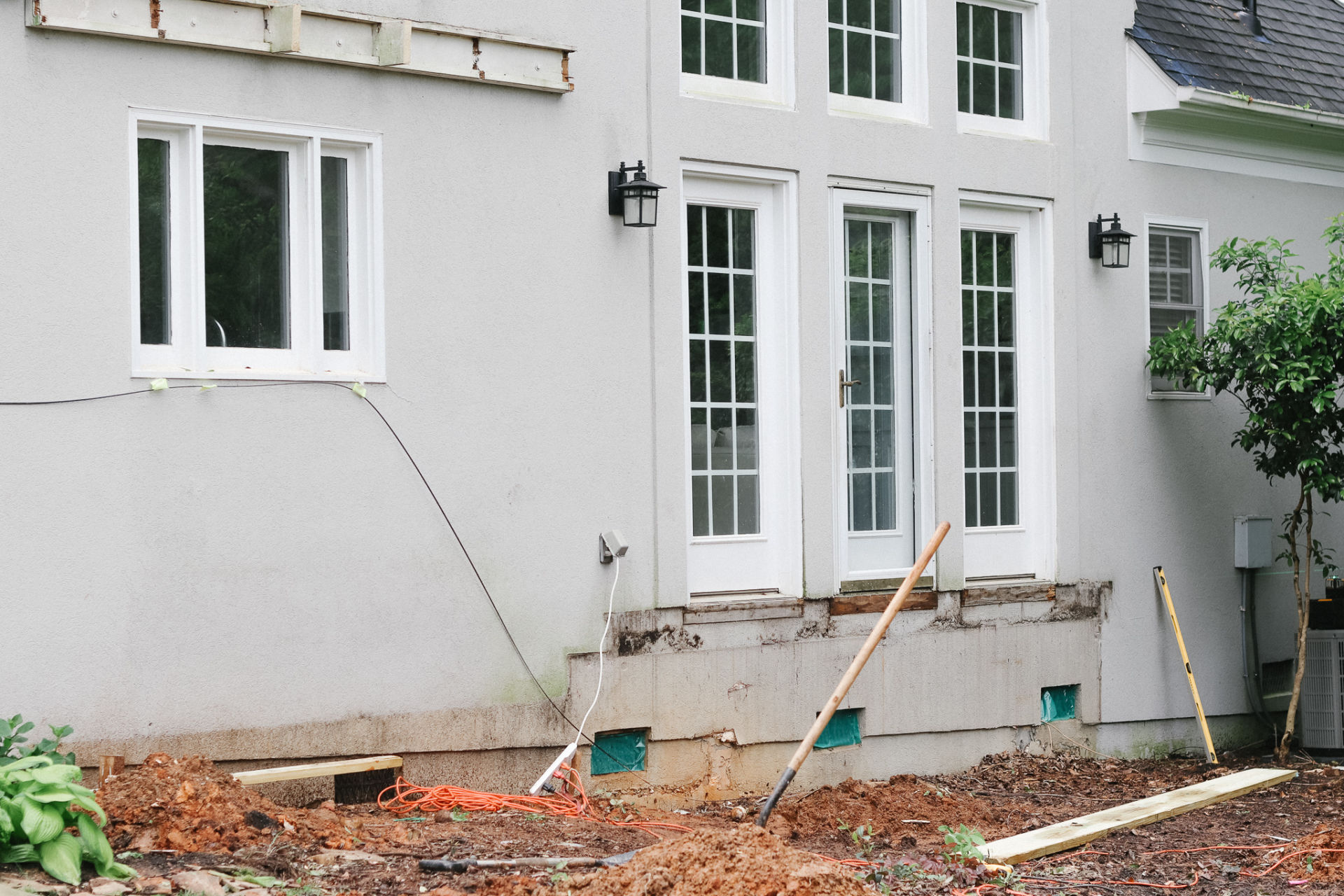 More updates to come soon!