We were warned by some friends that the 5 most expensive words during a renovation project are "while you are at it…". It's true. Throughout the process we tacked on several projects — some big, some small. While these expenses weren't exactly planned for, we are so happy we went ahead and checked these home improvements off the list while already under construction.
The evolution of our family room improvements…
Original Photo
This is exactly how the home looked when we purchased it. It's taken us about a year and a half to finally finish this project. It was so worth the wait and taking each project one at a time to see it really come together.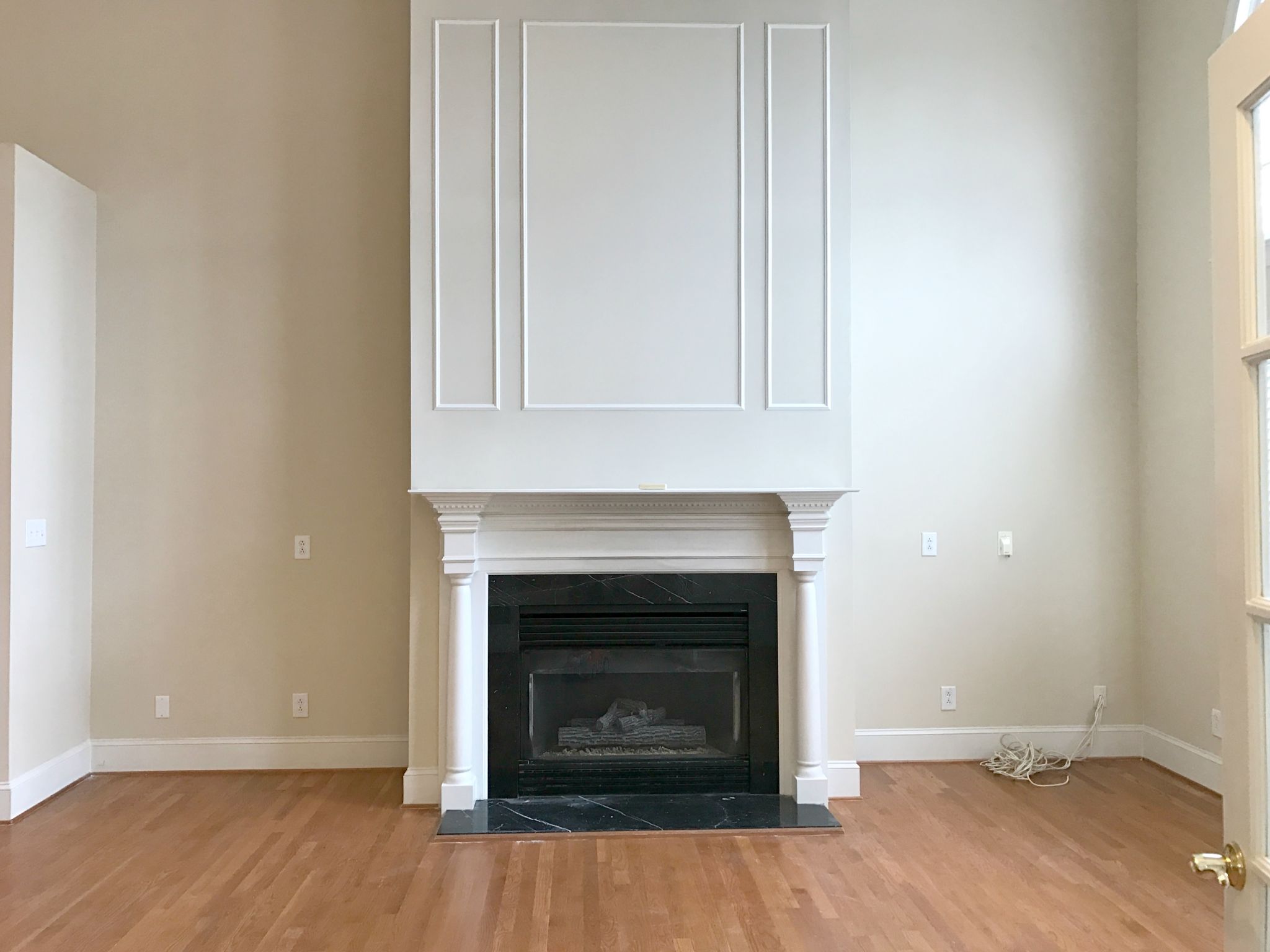 New Paint
The first order of business was to swap out the beige walls with light grey walls. The color we went with (for almost the entire home interior is Grey Owl (cut 50%). And all of the white paint is Chantilly Lace.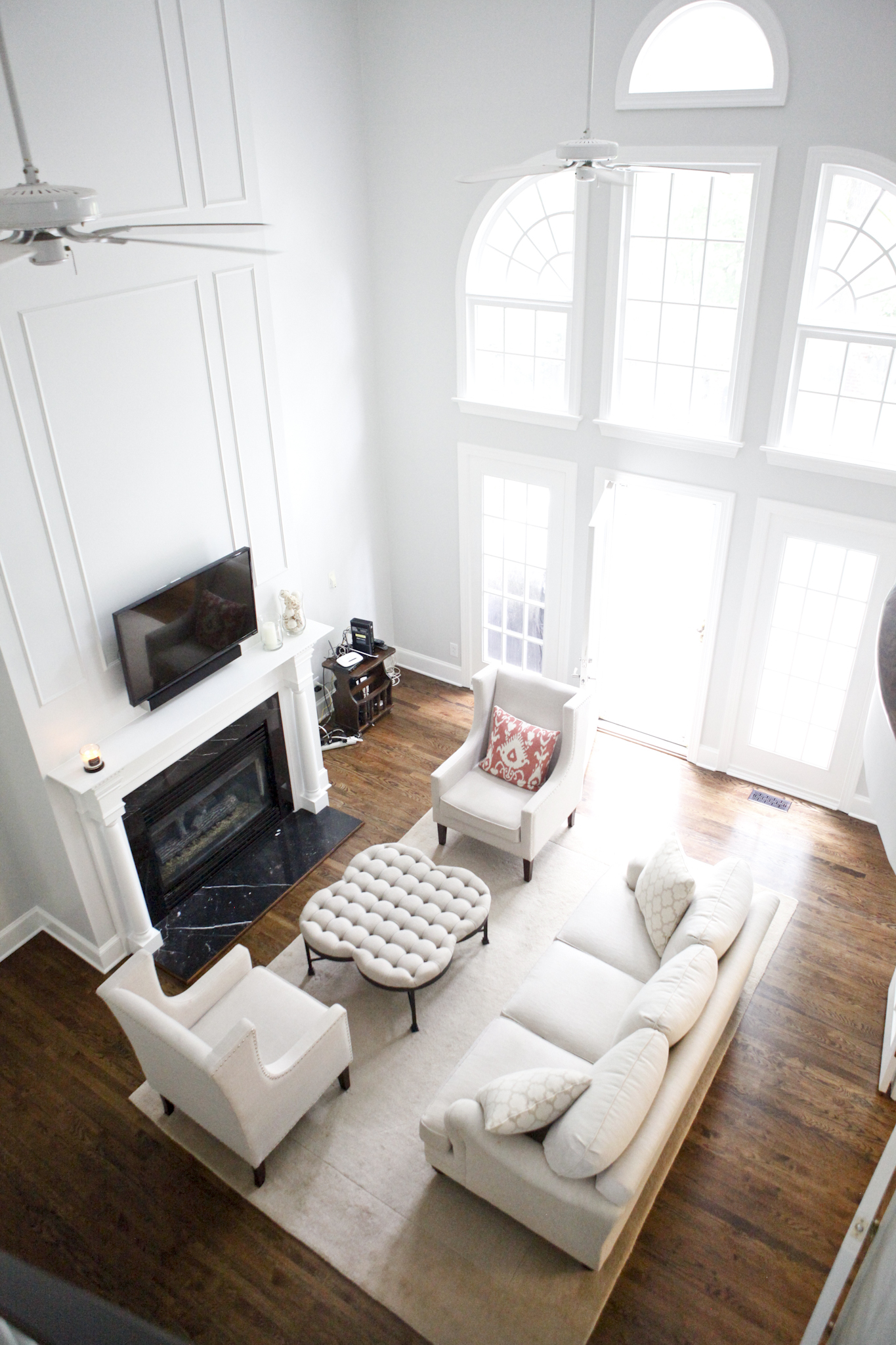 Bookcases Added
We had custom bookcases built in our family room shortly after moving in by Custom Features Inc.. When we toured the home, Matt and I both agreed bookcases were an absolute necessity for the room. They house our media equipment, toys, DVDs, open up our space tremendously and well, they are gorgeous. You can find all of the details and items in our bookcases here.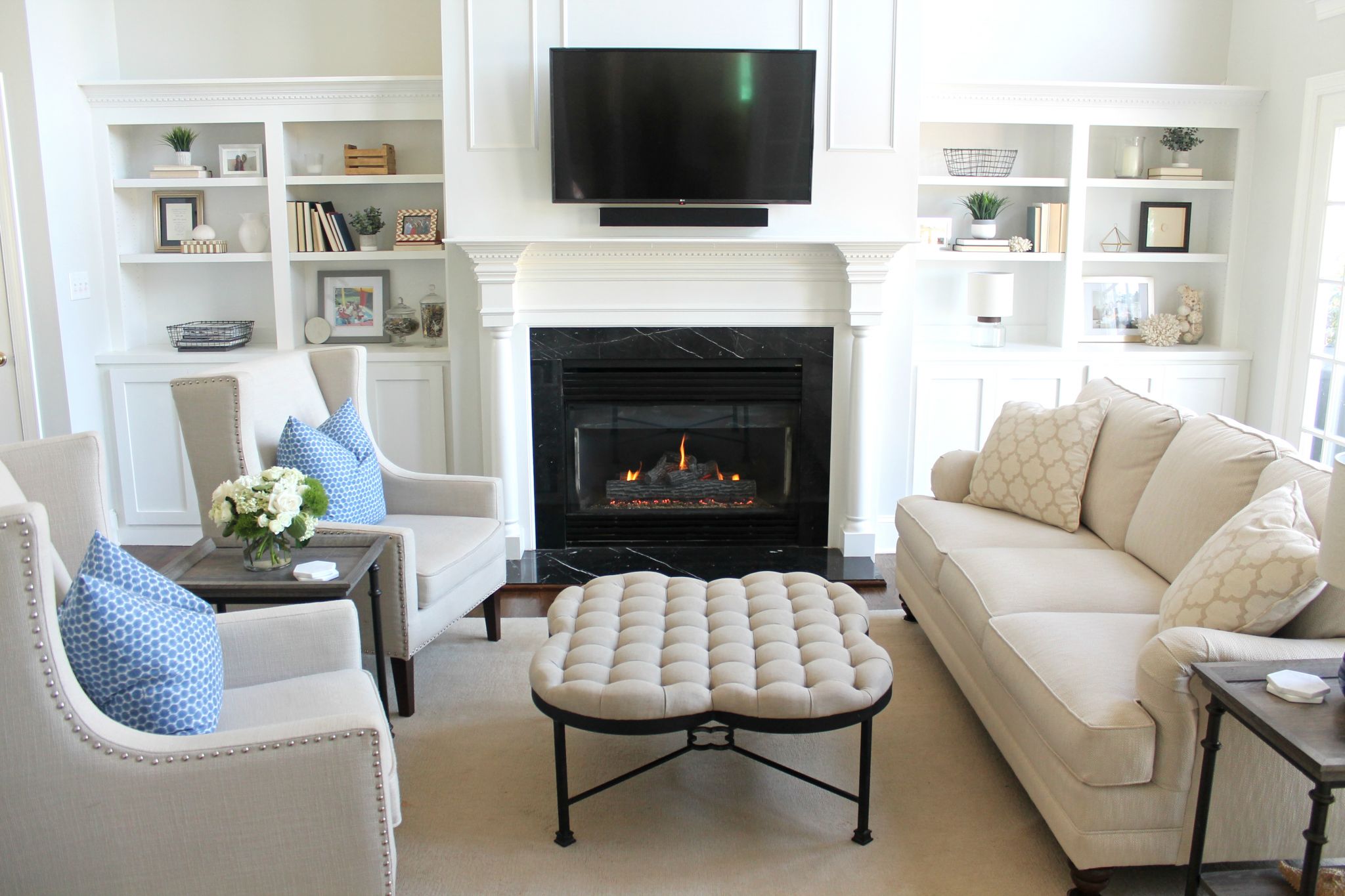 New Tile
Our final project was swapping out the tile around the fireplace. We used the calacatta verona quartz remnants from our counter tops for this project. Additionally, we replaced the rounded columns with squared columns and added new trim work to frame out the tile.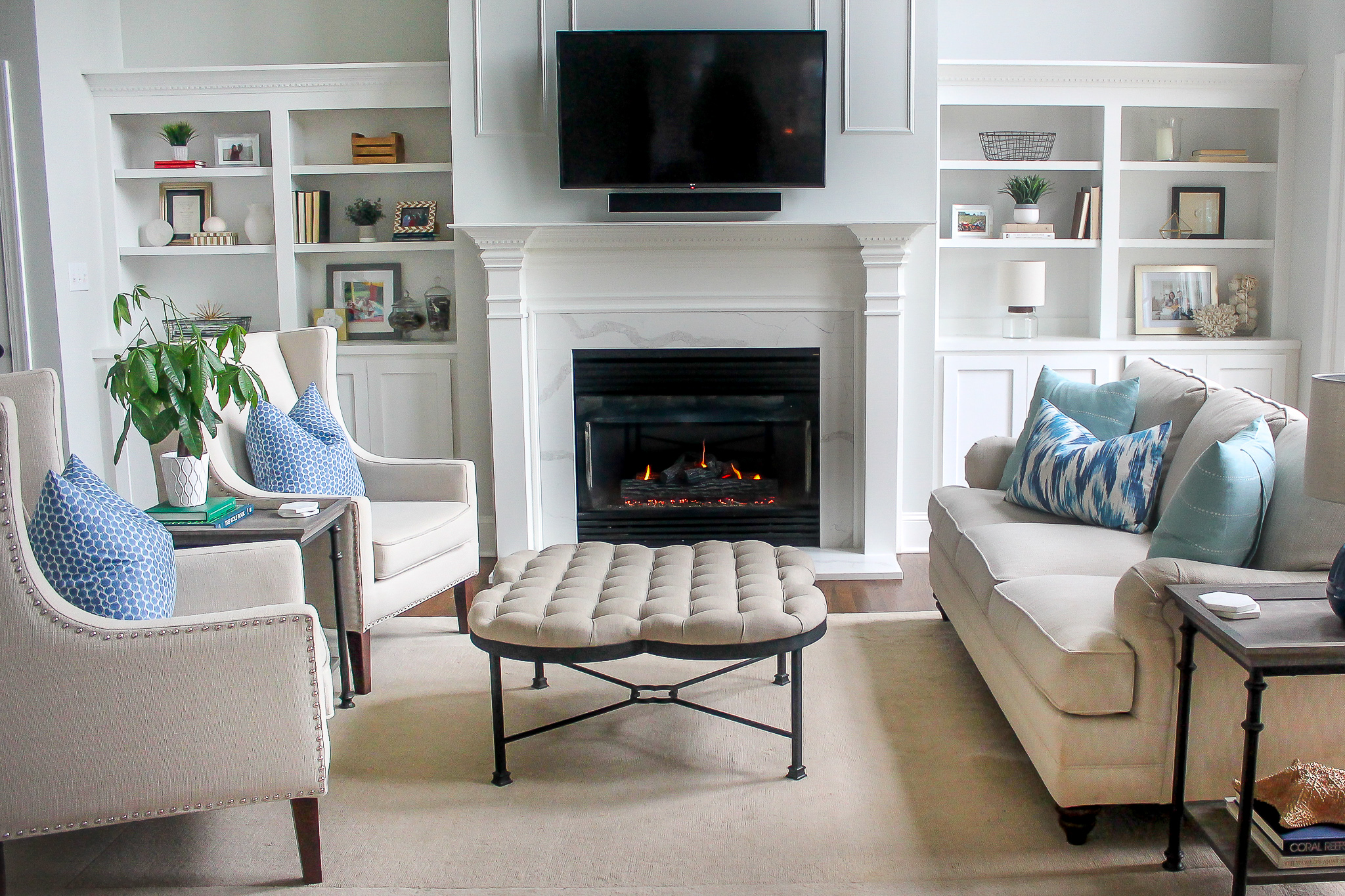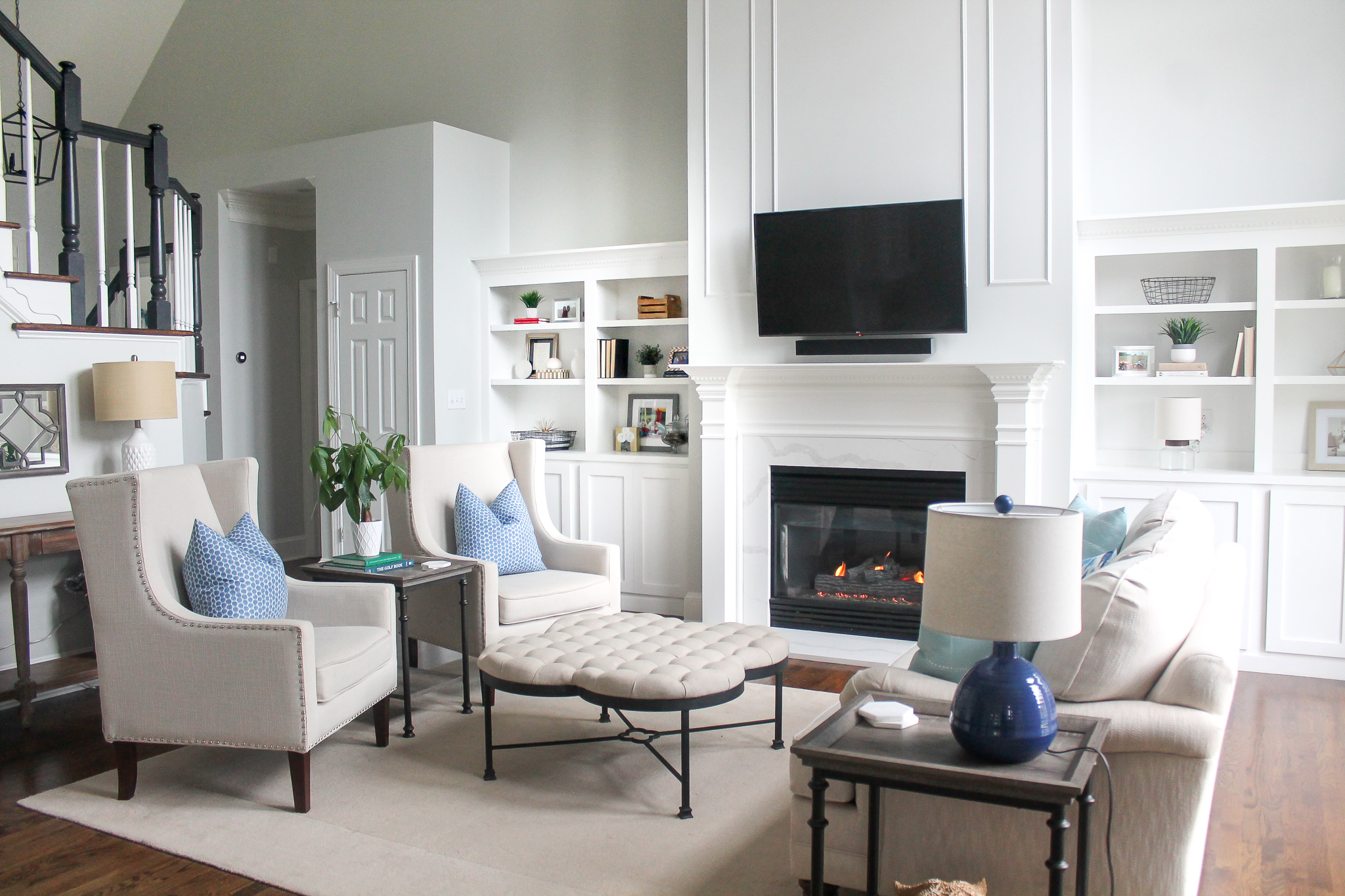 Before & After
Oh, and we replaced the fans! What a huge difference our new fans make!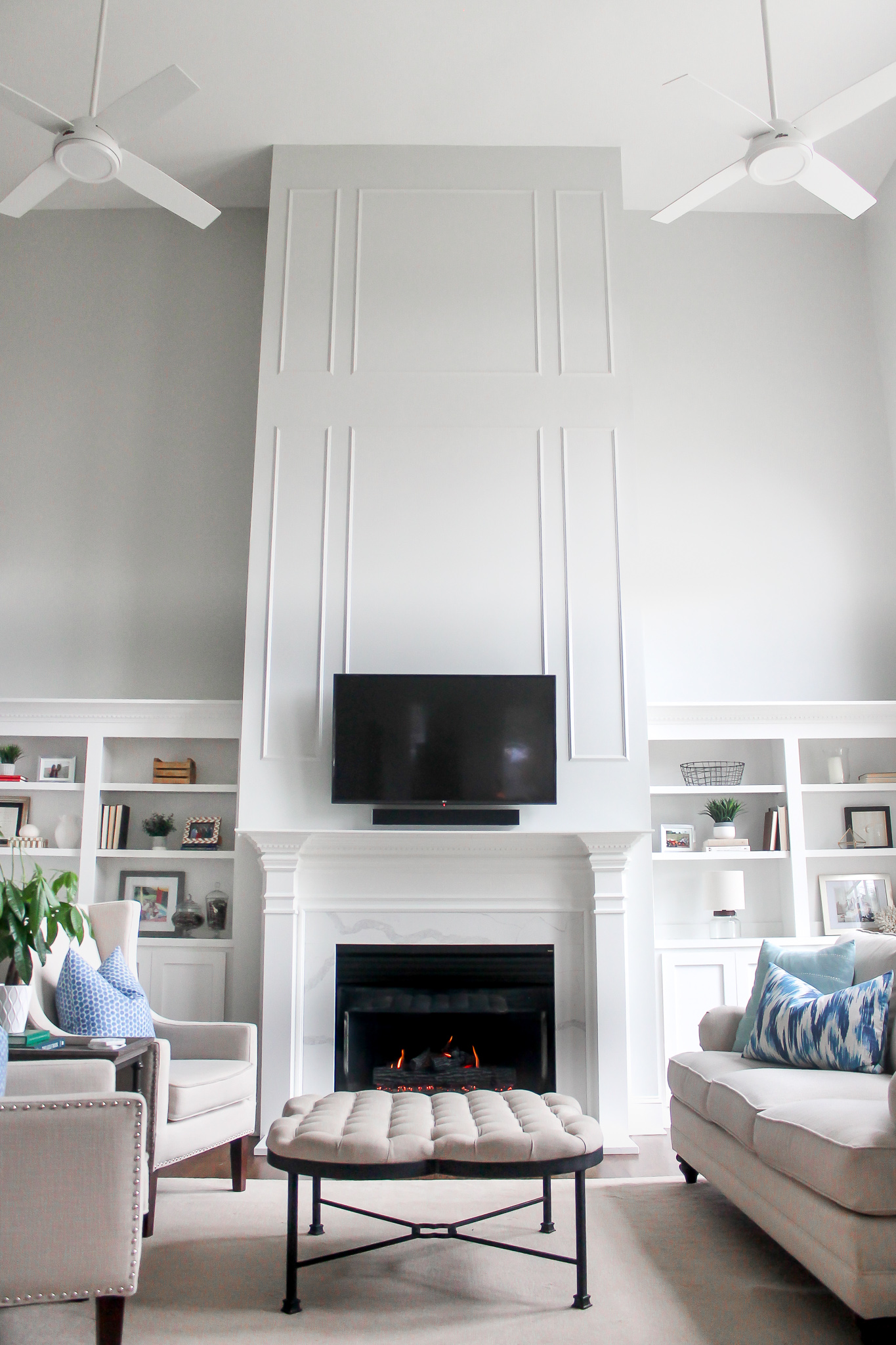 And that's a wrap on the family room!