What a FUN holiday week!
A quick announcement before we dive in! As a reminder, the Amazon Prime Day sale is next week (July 11-12). I am so excited to cover the sale again this year and will be giving away TWO $500 Amazon gift cards on Instagram. Newsletter subscribers, check your inbox on Sunday (and check your spam folder if you don't see it) because I will be including a special bonus entry for y'all!
1. Scenes From Our 4th
We had a really terrific 4th of July! On Monday night our neighborhood put on a 15-minute fireworks show which was outstanding and so fun to watch on a blanket in the fairway. Last year we spent 2 hours sitting in traffic trying to get out of the Whitewater Center parking lot after their fireworks show, so we were thrilled to watch fireworks with friends only 2 minutes from our house this year!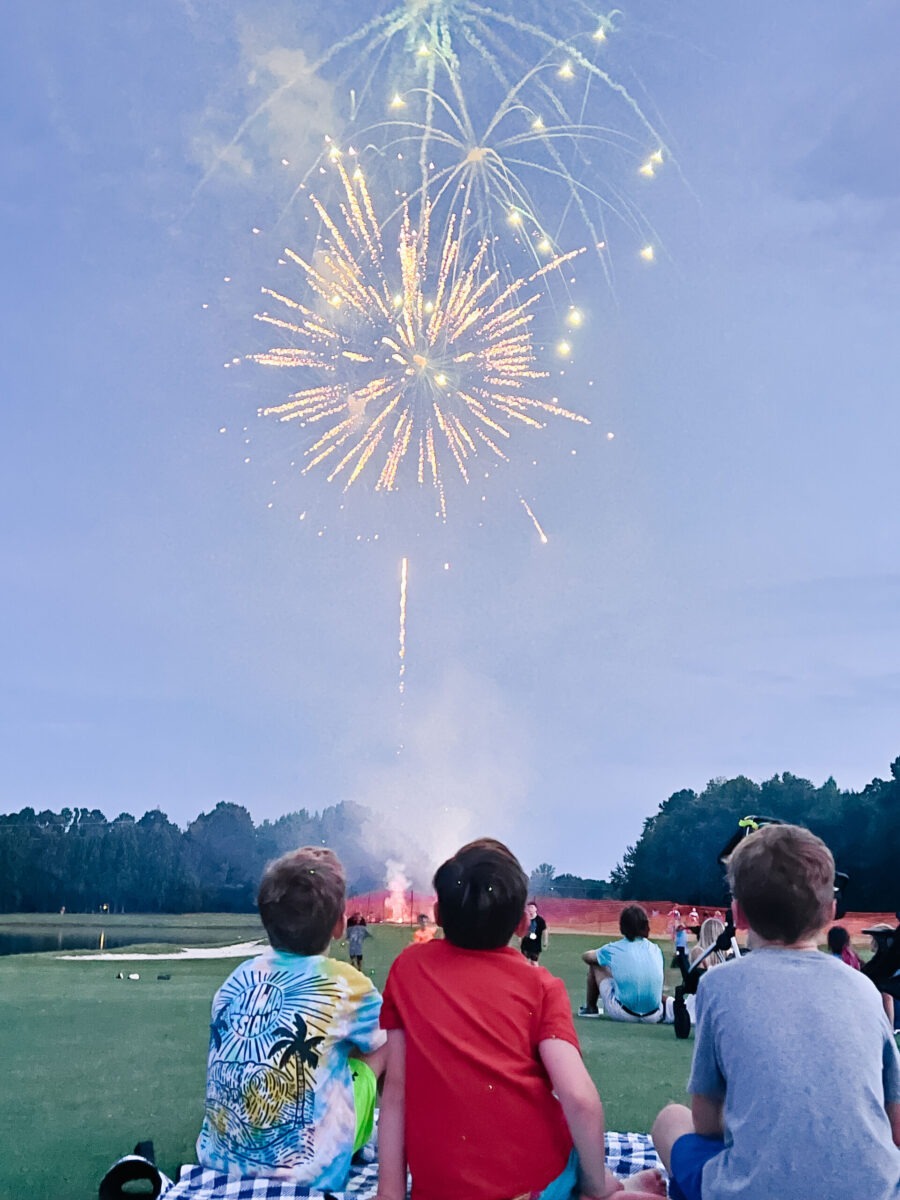 On the 4th, we had some of our neighborhood friends over for a little backyard party! This was our first party in our new home and we were excited to gather everyone together for burgers and hot dogs, spicy jalapeno margaritas, a mediocre fireworks show, and a very competitive ping-pong tournament!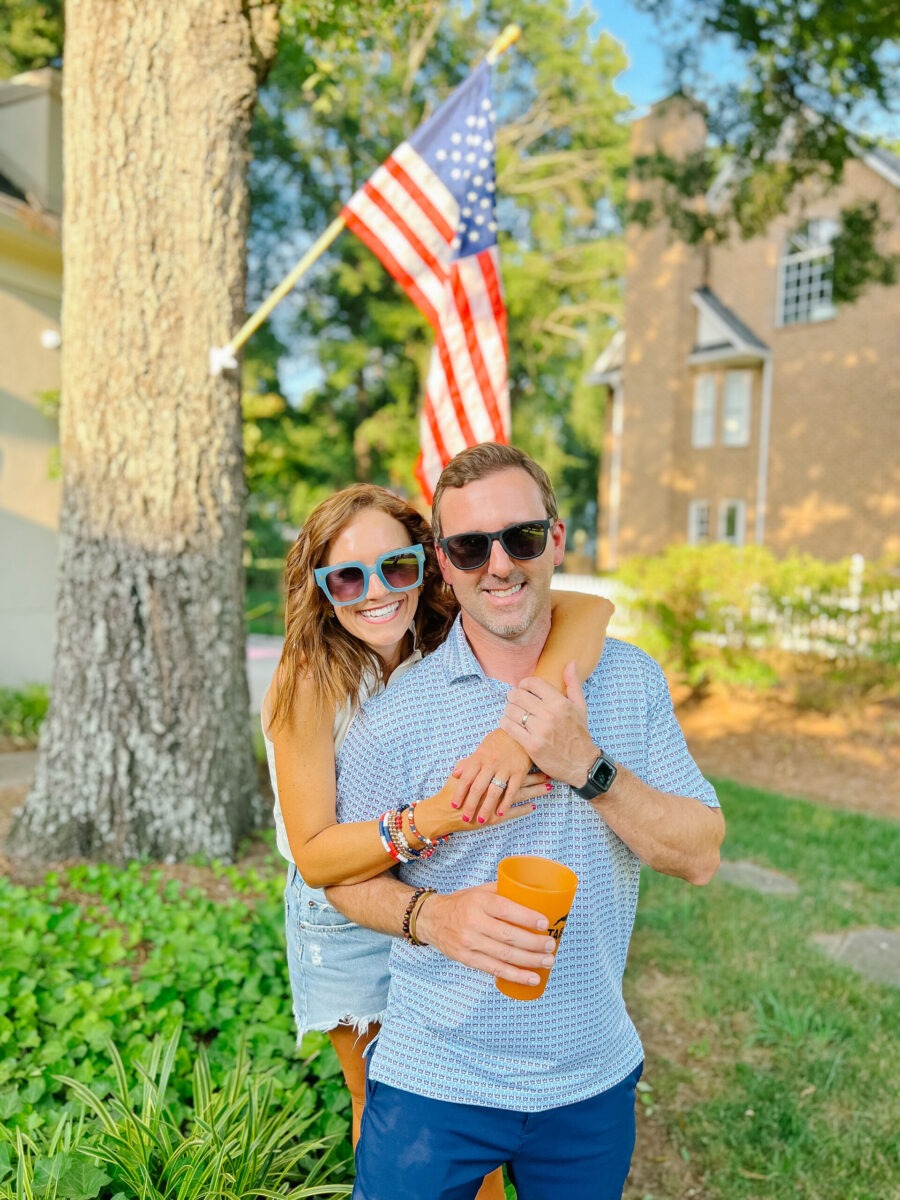 I think the boys played football and laser tag in the backyard for a solid 5 hours while the girls refereed the ping-pong matches, played pickleball, and passed Sprinkles around. I absolutely love watching this little group of friends have fun together.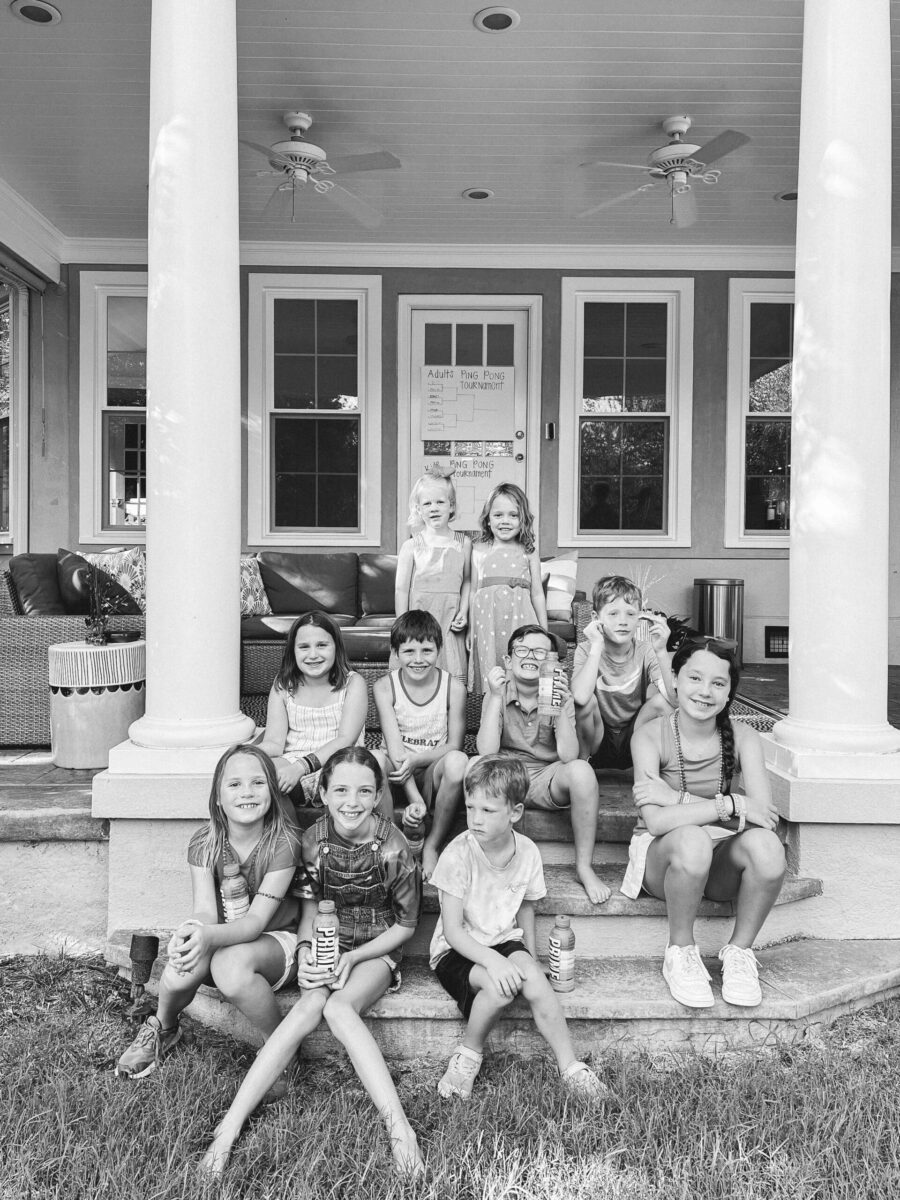 Matt and Courtney's family absolutely crushed the ping-pong tournament in both the adult and kid brackets. For the championship, Matt ended up playing Hadley (his daughter) and was crowned champion…until next year…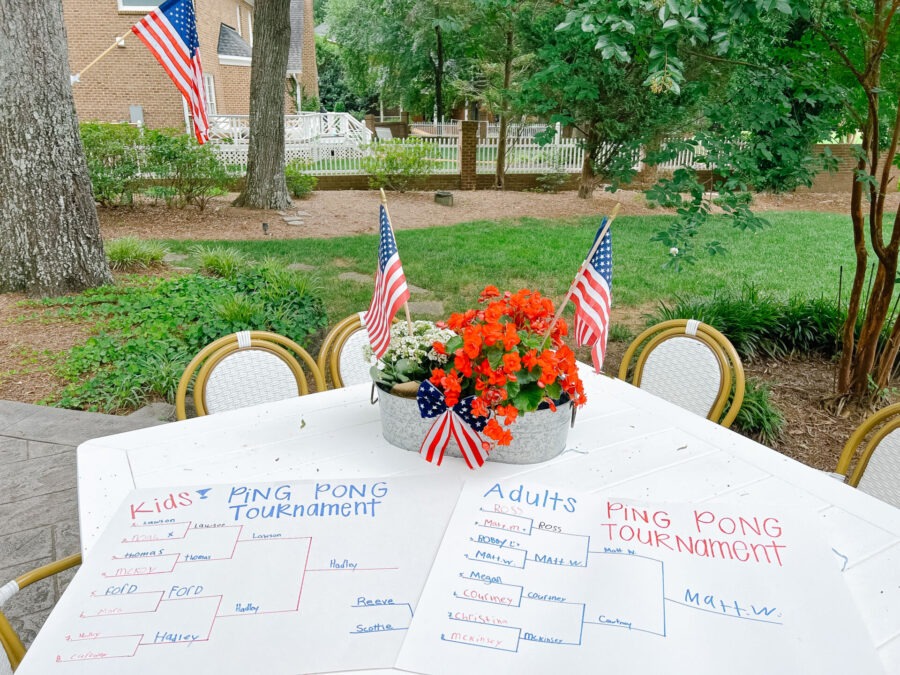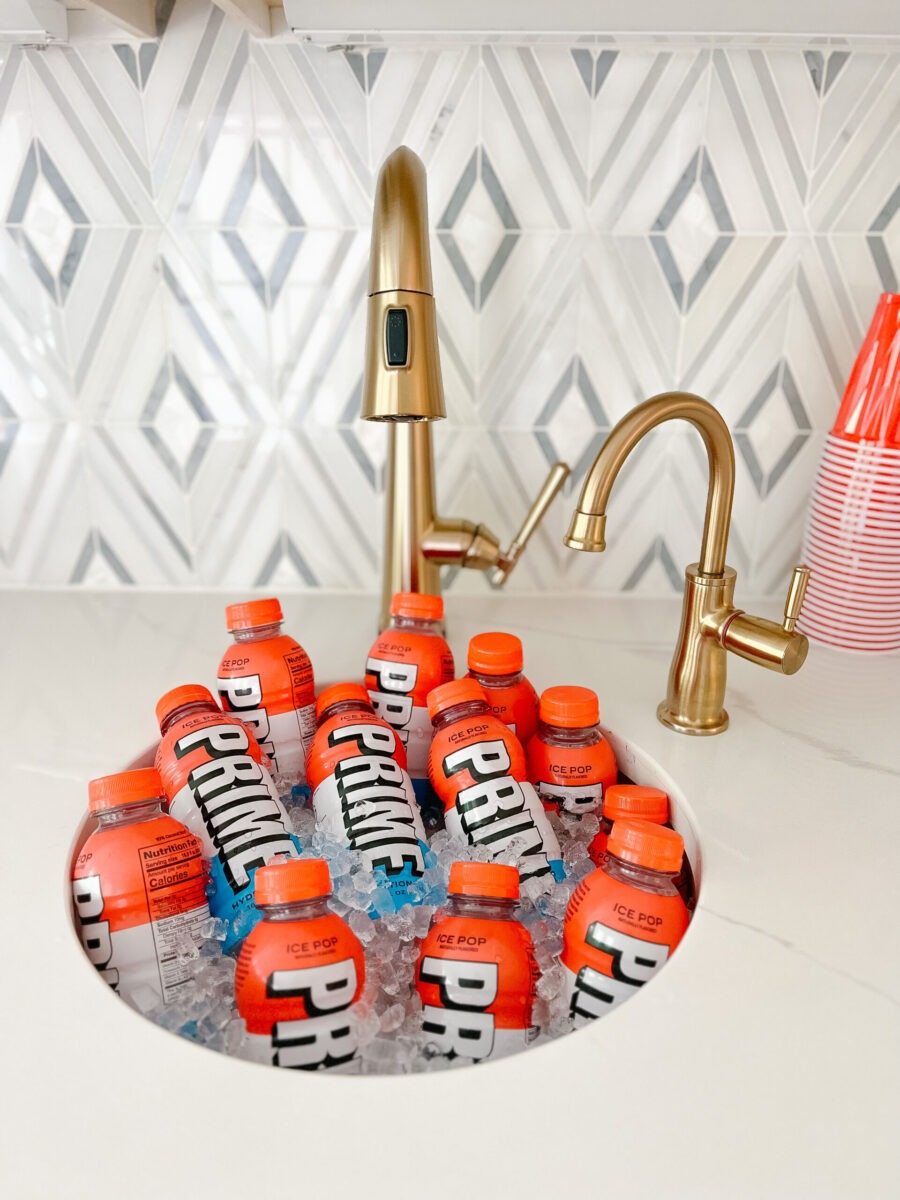 Yield: 6 Margaritas
Spicy Jalapeno Pitcher Margaritas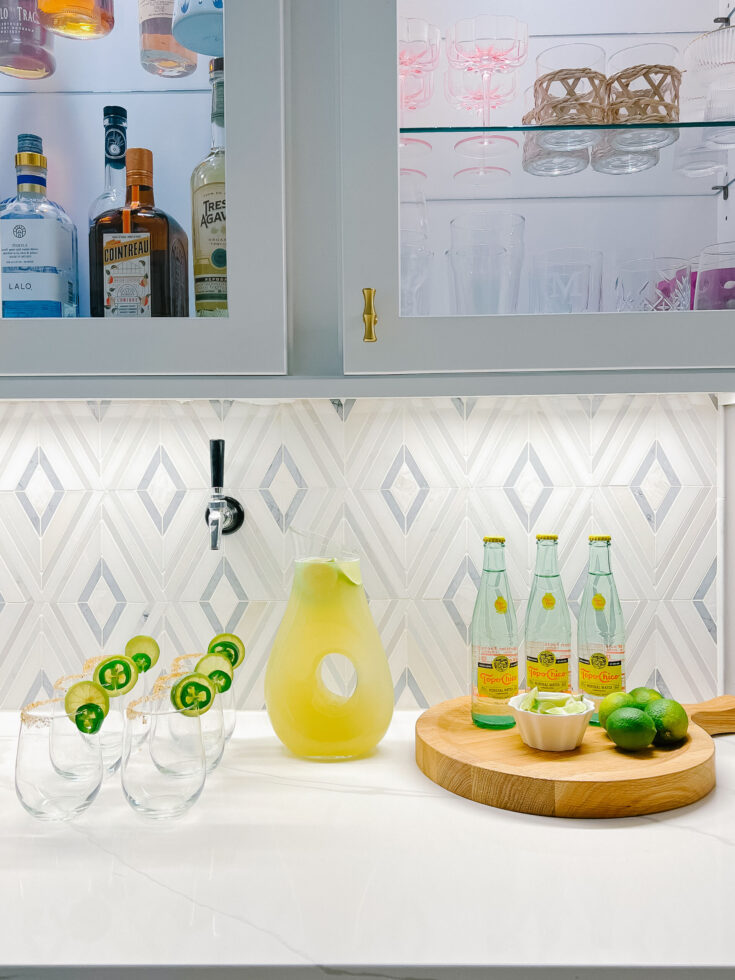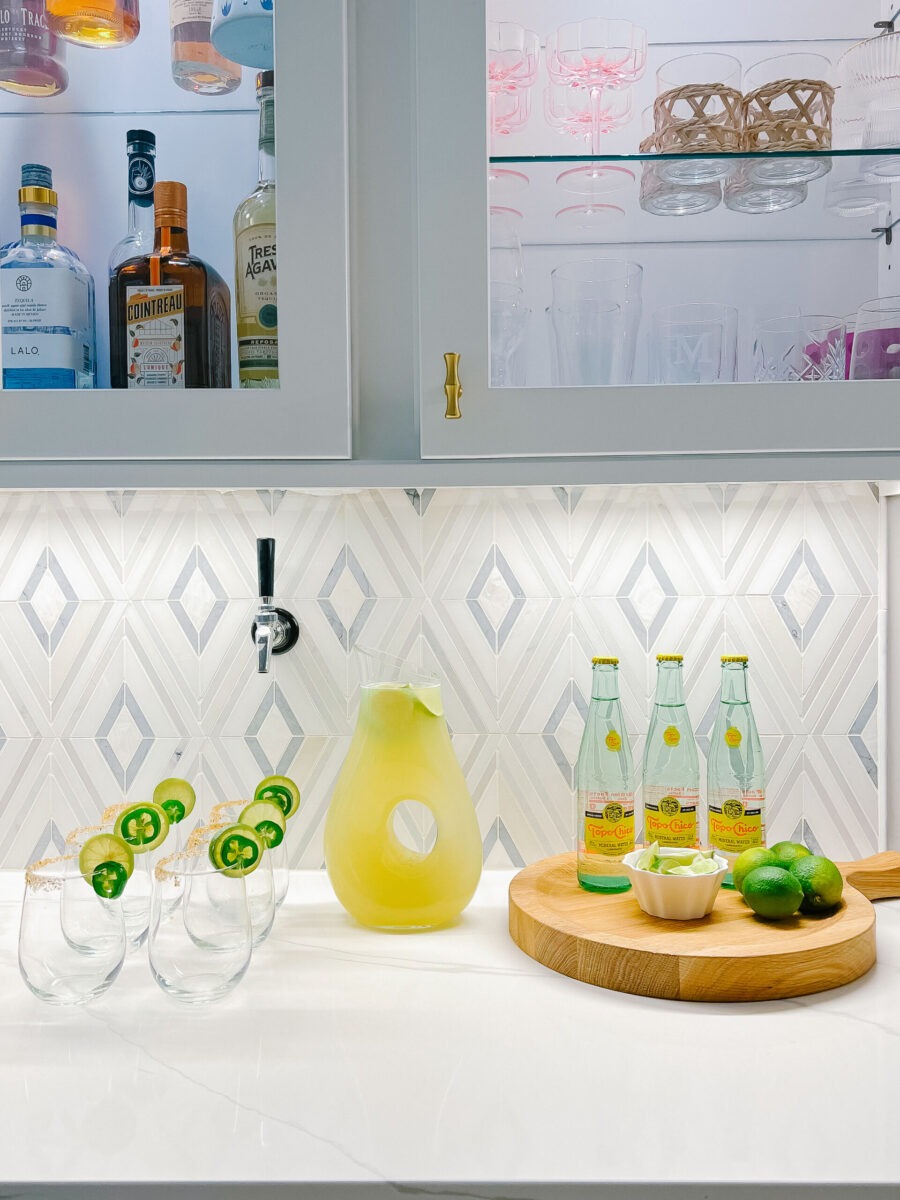 Easy, spicy, sweet, and delicious! These pitcher margaritas are perfect for a crowd!
Ingredients
3 cups Reposado Tequila (I love Tres Agaves Blanco)
1.5 cups Cointreau
1.5 cups Lime Juice, freshly squeezed
1/2 cup Agave Syrup
1 jalapeno, sliced
Topo Chico
Red Clay Spicy Margarita Salt
Instructions
In a measuring cup or small container, add your fresh lime juice and a few slices of jalapenos (with seeds). Let marinate for at least 20 minutes. The longer it sits, the spicier it will get. Strain the lime juice with a fine mesh strainer to catch any seeds or large pieces.
In your serving pitcher, add tequila, cointreau, lime juice and agave. Stir well. Like, really well.
Run a wedge of lime around each glass and dip into a plate of margarita salt! I like to only add salt to half the glass so you don't get a full mouth of salt!
Fill glasses with ice and pour in margarita. Top with a generous splash of Topo Chico and garnish with extra lime and jalepeno!
My mom bought this devotional for Caroline recently and it has been so sweet listening to Caroline read it every night. The devotionals are recommended for kids ages 8-12 and are quick and easy to read and inspirational. Caroline loves that the prayers are dated so she knows exactly which page to read each night, and I love that she's getting some daily scripture reading in!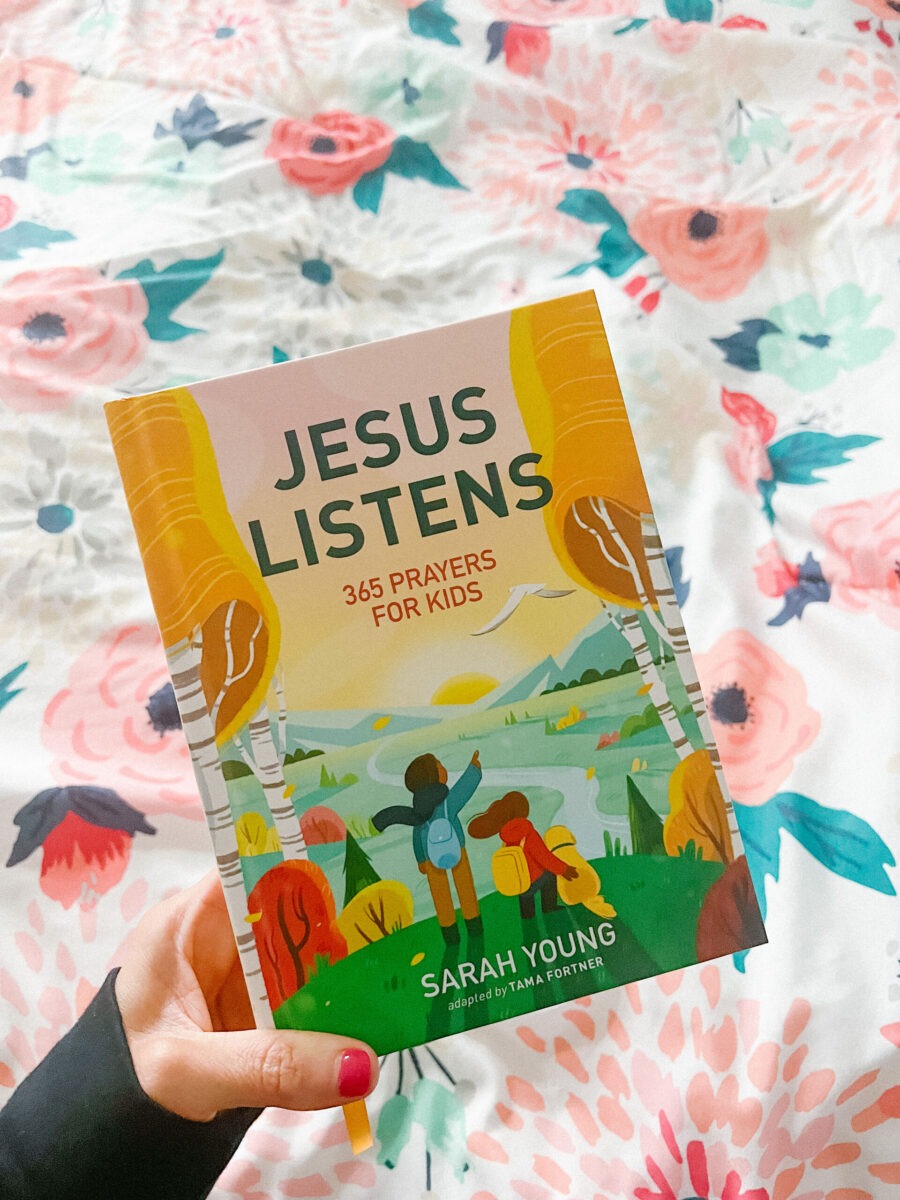 3. The Best Burger Seasoning
For our cookout on the 4th, we made one of our favorite burger recipes — and it's super easy too. I mix a packet of onion soup mix (just the dry mix) into my ground beef and that's it! Everyone always raves about our burgers when we make them this way and they were a huge hit across all the adults and kids! In fact, the next night we made them again because the kids loved them so much the night before! You have to try this recipe the next time you're making burgers.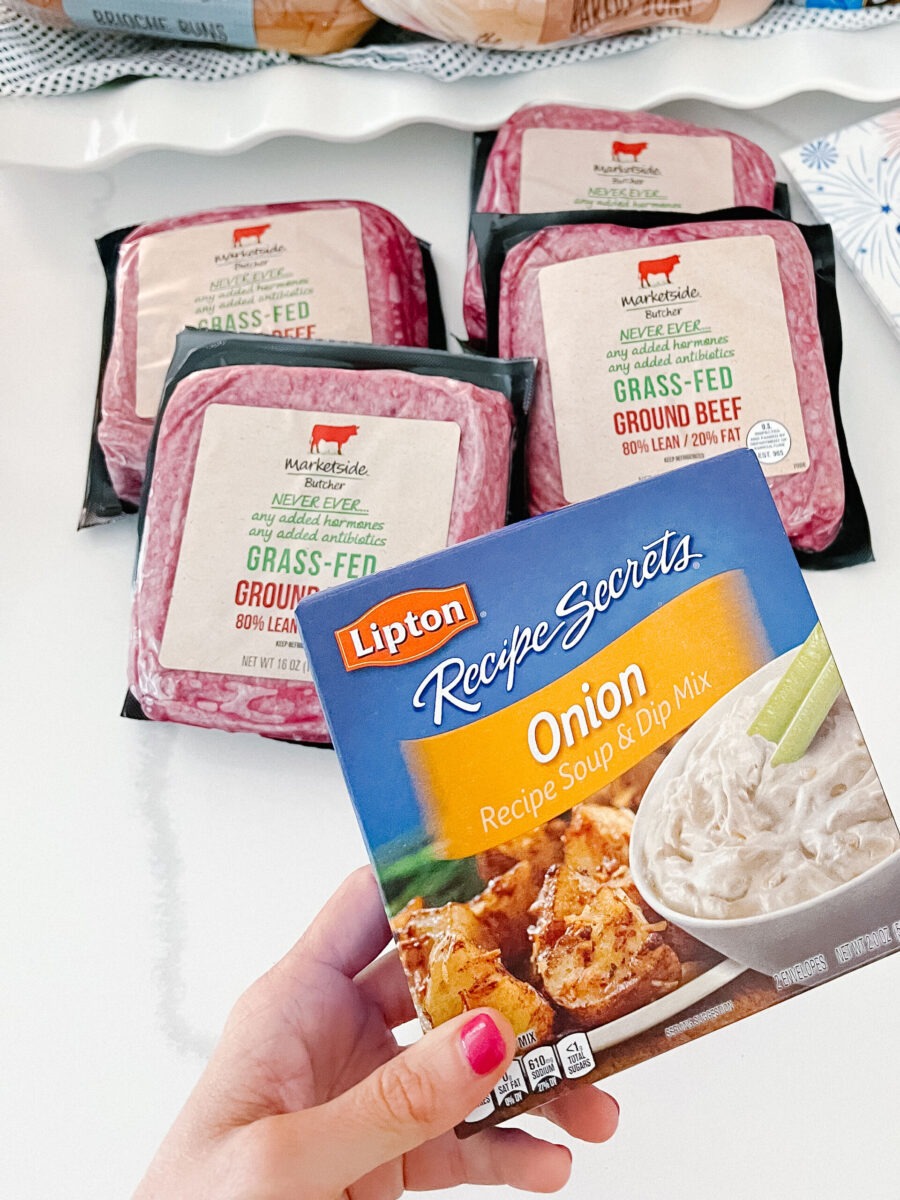 And speaking of burgers, Matt bought a cast iron burger press for our cookout and I was shocked at how much of a difference this made! After rolling the meat into a ball, you smash it with the press and it creates a perfect patty. So all of the burgers cooked evenly at the same time and came out with perfectly crispy edges and a delicious juicy center.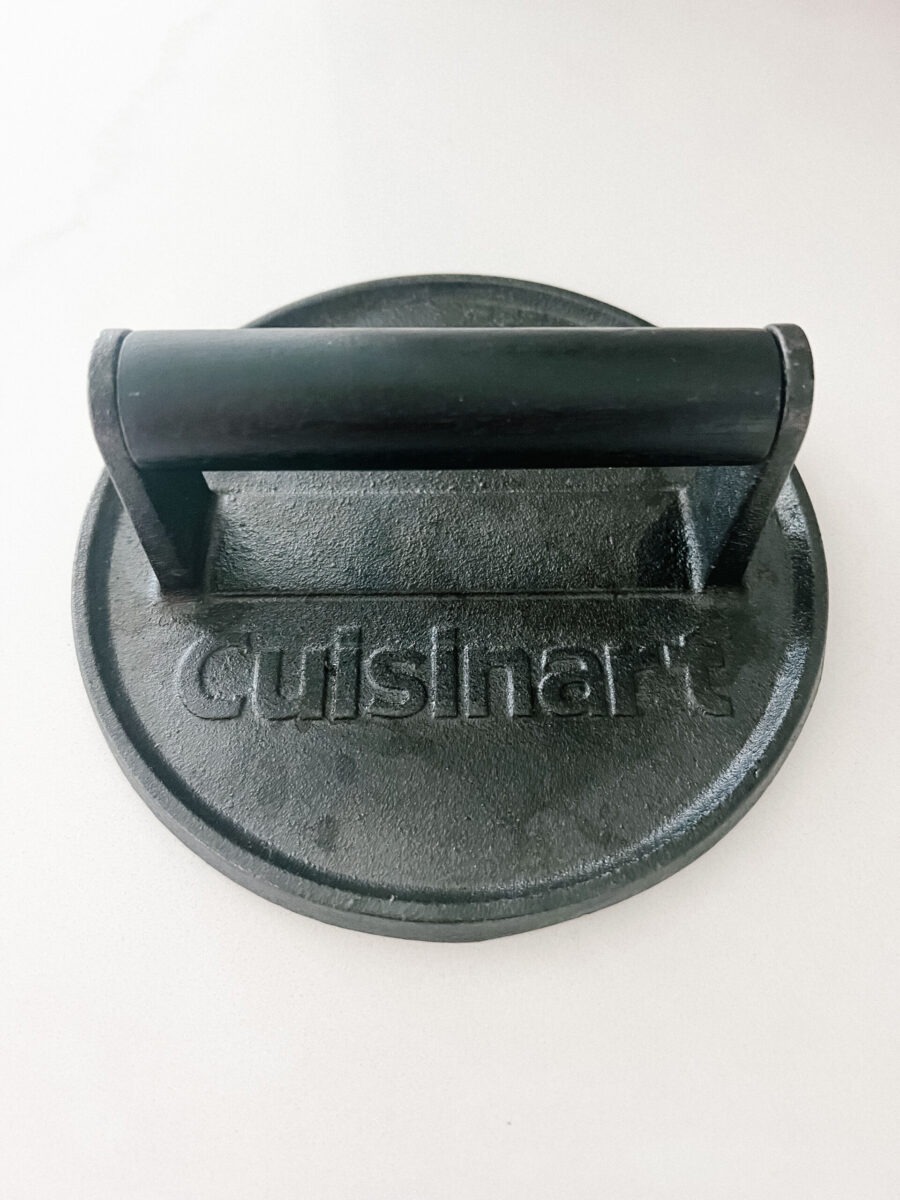 Last weekend I had the opportunity to partner with Flower Child to try out one of their family meals! All of the options looked delicious and we ended up building our own family meal with Brussels Sprouts & Kale, Salmon, Steak, Gluten-Free Mac & Cheese, Roasted Broccoli, and Gluten-Free Chocolate Chip Cashew Cookies.
It was a tremendous amount of food so we invited our neighbors to join us — and even after feeding 8 of us we still had leftovers for DAYS!
All of the dishes were excellent and I am definitely keeping Flower Child in mind for future events I host (like Supper Club) and also around the holidays when I'm hosting family for several meals (like the day before Thanksgiving, etc.). Highly recommend if you have a Flower Child near you!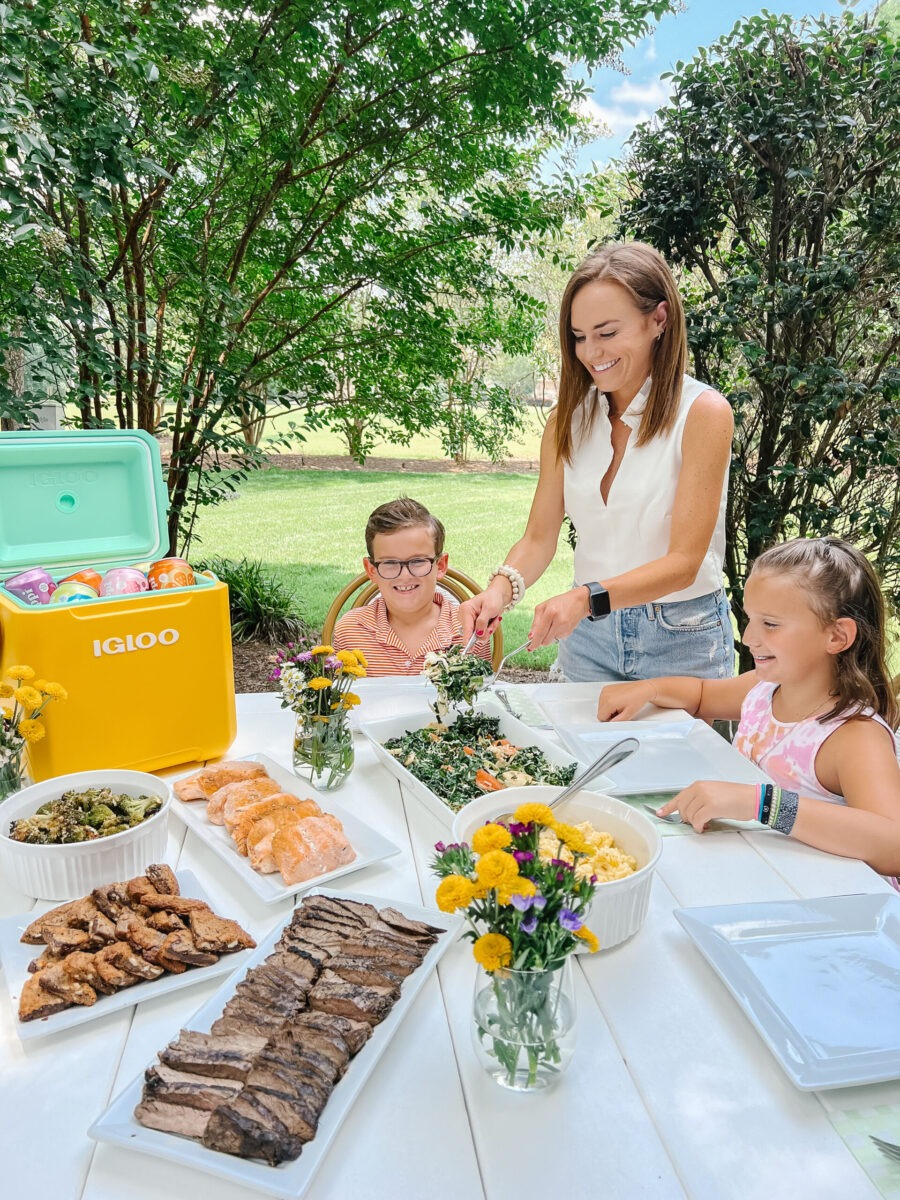 I shared these last summer but wanted to mention them again because these FLY FANS work SO well to keep our food tables fly-free!! Highly recommend them for any outdoor entertaining you may be doing this summer!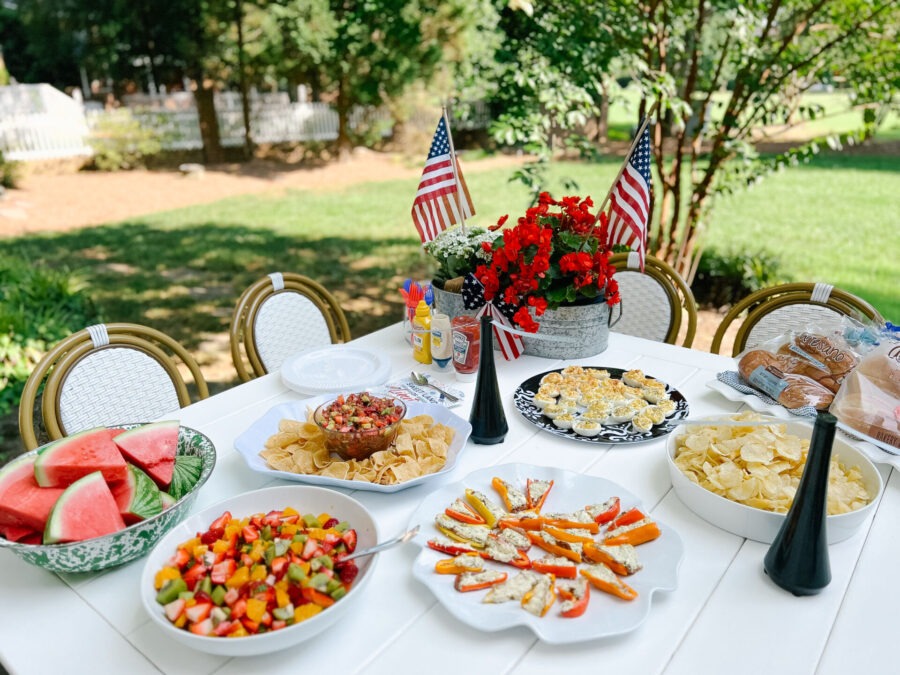 In Case You Missed It