Happy Friday! I wasn't sure if I was going to be able to pull off a Five on Friday post today after a busy week of work travel and other stuff but I surprised myself and made it happen!
1. Mini Flocked Christmas Trees
Earlier this week I posted our mini flocked Christmas tree on Instagram and received some messages asking about it. This sold out super fast last year (and is already showing limited stock) so I wanted to share it for anyone looking to scoop up some trees for your small spaces, kid rooms, office, etc! You can find all our tree details HERE! I cannot wait to pull these out soon for the kids' rooms!

2. After School Restraint Collapse
Since starting Kindergarten, Caroline has become highly emotional with explosive tears over little things like putting on a jacket, doing her homework (which she loves), learning what's for dinner, taking a bath, etc. This behavior has been so uncharacteristic for her and Matt and I have been desperate to figure out what our sweet girl is going through. No matter how much sleep she gets she arrives home absolutely exhausted and can crumble on a dime for absolutely no reason. Finally, we had a breakthrough this week when another mama sent me an article on After-School Restraint Collapse. I found myself aggressively nodding my head and shouting YES as I read sentence by sentence. We've been experimenting with decompression strategies this week after school and although we haven't completely worked through all of this, I wanted to share this article in case any of you are going through a similar transition to Kindergarten (or daycare or any other grade)! Also, if you have any after school decompression ideas — please share with me!!!
3. Bracelet Stack
I am loving the color block stack bracelet trend right now! This stack is so fun and is from Coral Sky Crush! Kelly offers a ton of color in her shop and is offering 20% off for Carolina Charm readers through December 31 — use code charm20 at checkout!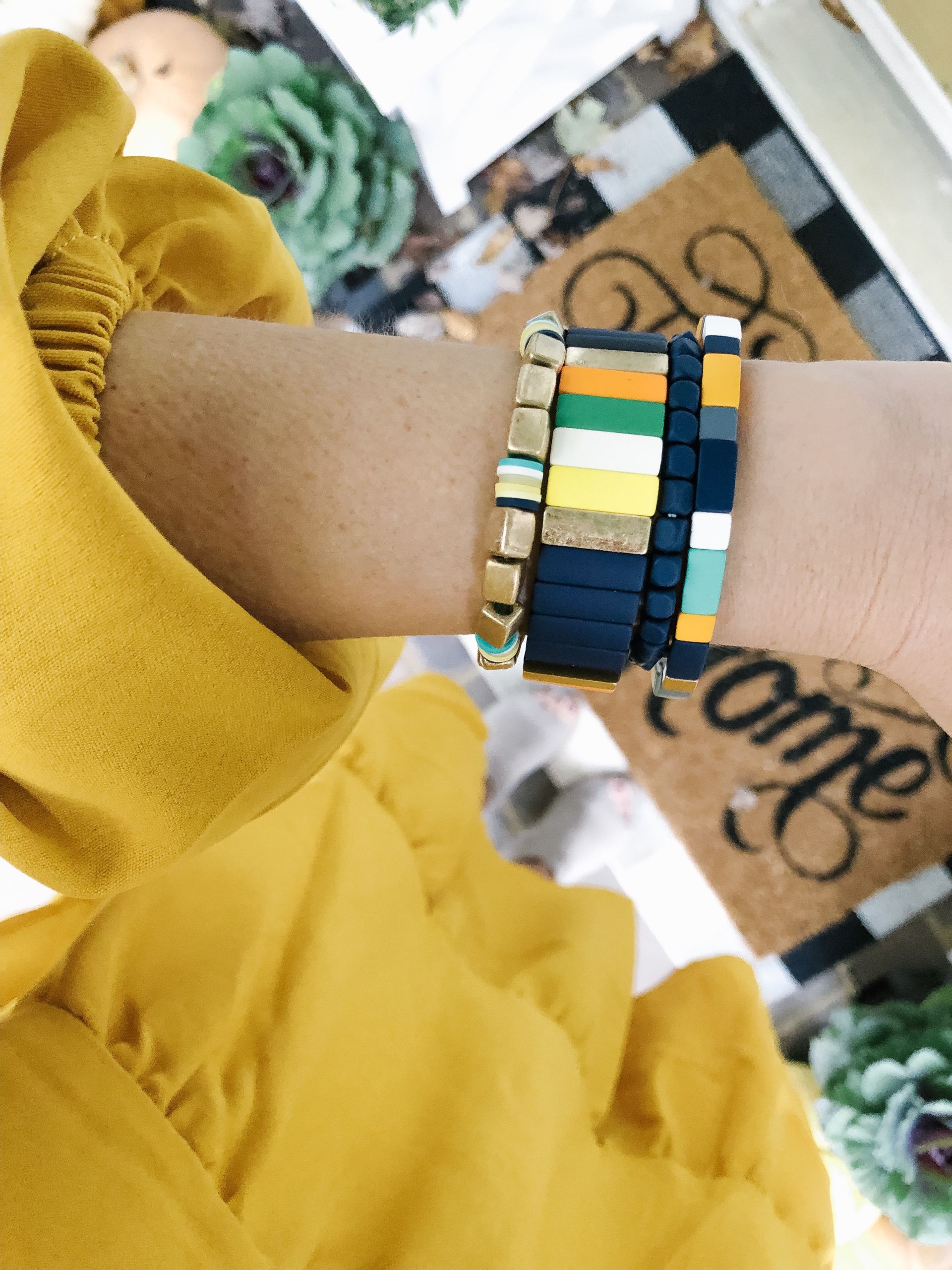 4. Delicious & Easy Chicken Salad
On Sunday I prepped some food for the week and was thrilled with how delicious my chicken salad turned out (shout out to Matt for chopping all of the ingredients). We enjoyed this salad all week for lunches — serving as wraps and on top of salads!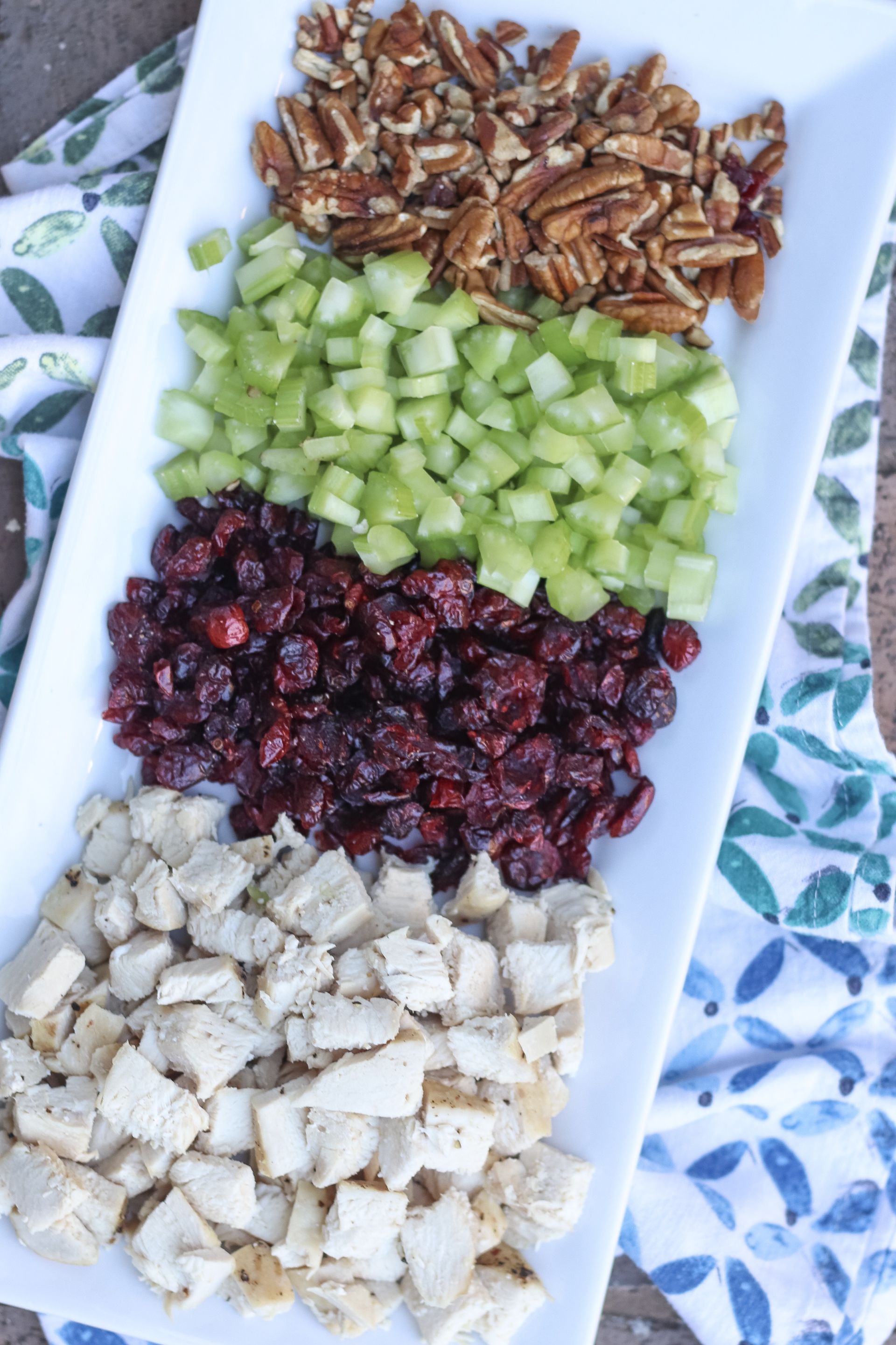 Chicken Salad with Cranberries, Pecans & Apple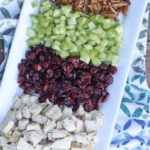 wrap it up or top it on a salad — it's perfect for lunches
2 tbsp olive oil
2 lbs chicken breast
1/2 cup drіеd, ѕwееtеnеd cranberries
1/2 cup сhорреd ресаnѕ
1 cup diced celery
1 cup diced apple
1/2 cup mауоnnаіѕе
1 tbsp fresh parsley, chopped
2 tbsp fresh dill, chopped
1/2 lemon, juiced
salt and pepper
Pre-heat oven to 350 degrees.

Rub olive oil over chicken breasts and sprinkle with salt and pepper. Bake for 45-55 minutes (or until chicken is fully cooked).

Remove chicken from oven and let cool before dicing into small pieces.

In a large bowl, mix together chicken, cranberries, apples, pecans, celery and herbs.

In a small bowl, mix together the mayo, lemon juice, salt and pepper.

Add the mayo mixture to the chicken mixture and stir until ingredients are well combined.

Cover and refrigerate salad for at least an hour.
5. Drybar & Cozy Knit Sweater
Last week Drybar opened a new location in Atherton Mill in Charlotte and invited me to celebrate their grand opening with a Mai-Tai blowout! My hair smelled heavenly for daysssss (thanks to their Triple Sec Finishing Spray)! Also, this new knit sweater is my FAVORITE. It's a little oversized which feels so cozy and comes in a ton of colors (I'm wearing color Apricot and size small)!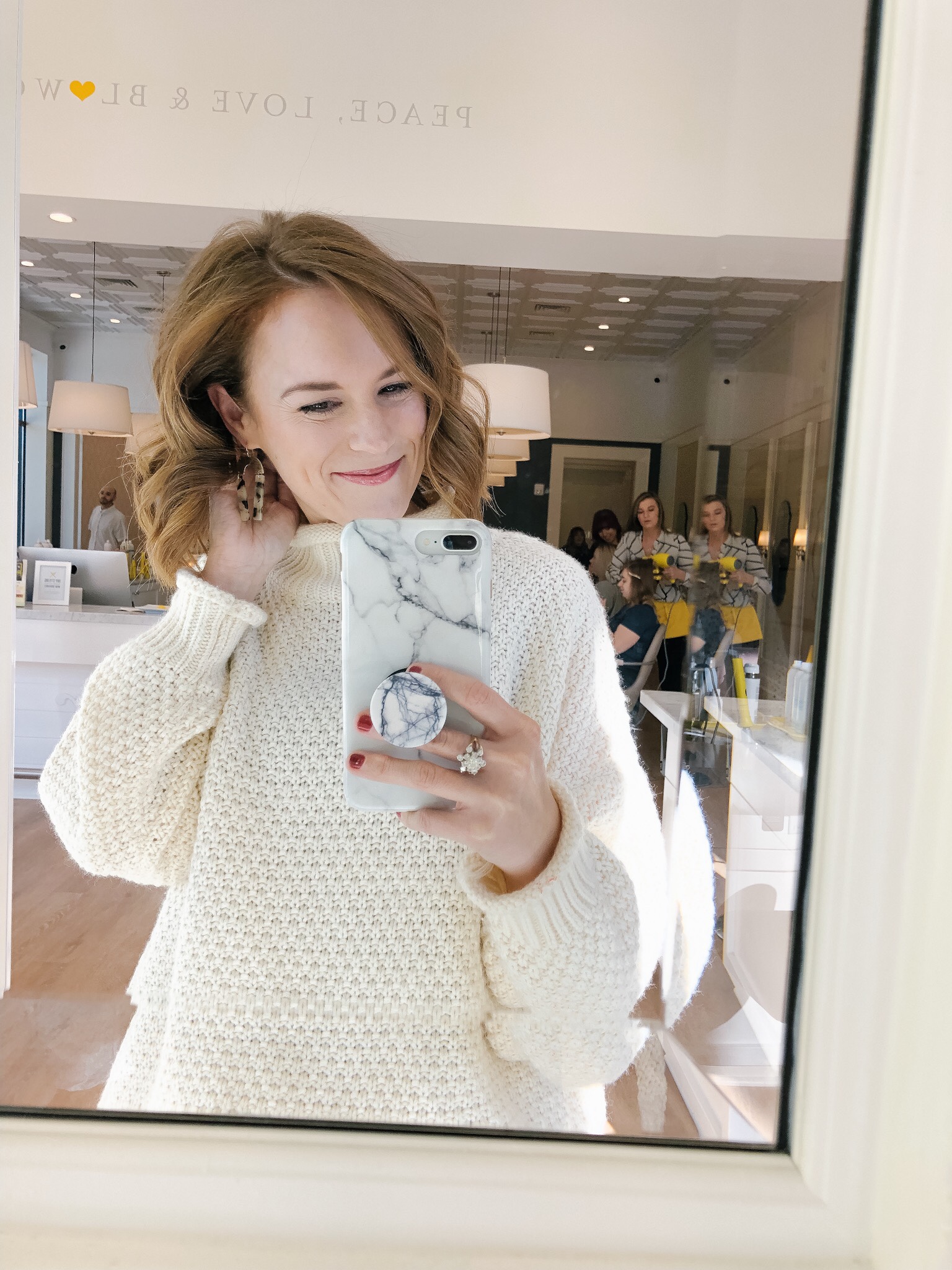 Earrings // Sweater // Jeans