I polled y'all last week to see which gift guide to push out next — girls or boys? The results came back as a tie! So I decided to combine these gift guides into one post for two reasons…1. To push them both out faster and 2. There are items on both lists that are perfect gifts for boys or girls, so make sure to check out both lists no matter who you are shopping for!!! These gift guides were seriously SO MUCH FUN to pull together. Shopping for the kids is seriously my favorite. And just so you know, our kids either own almost everything on this list (so you've likely seen it here before) or it's on their wish list for this year!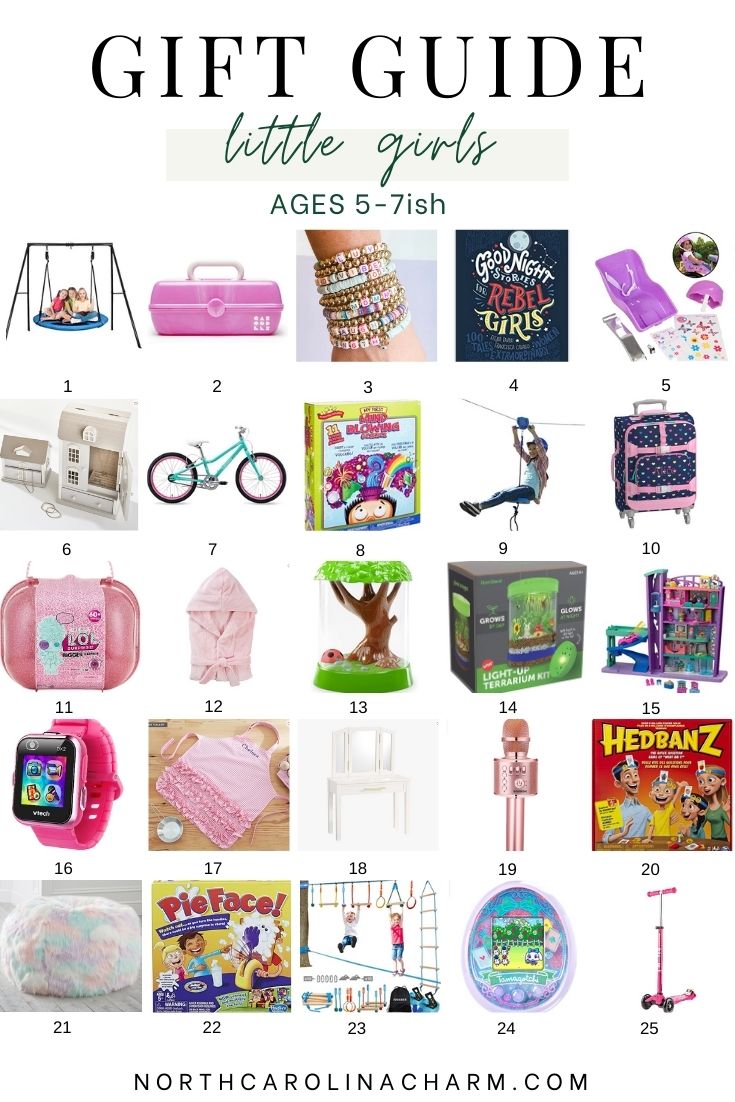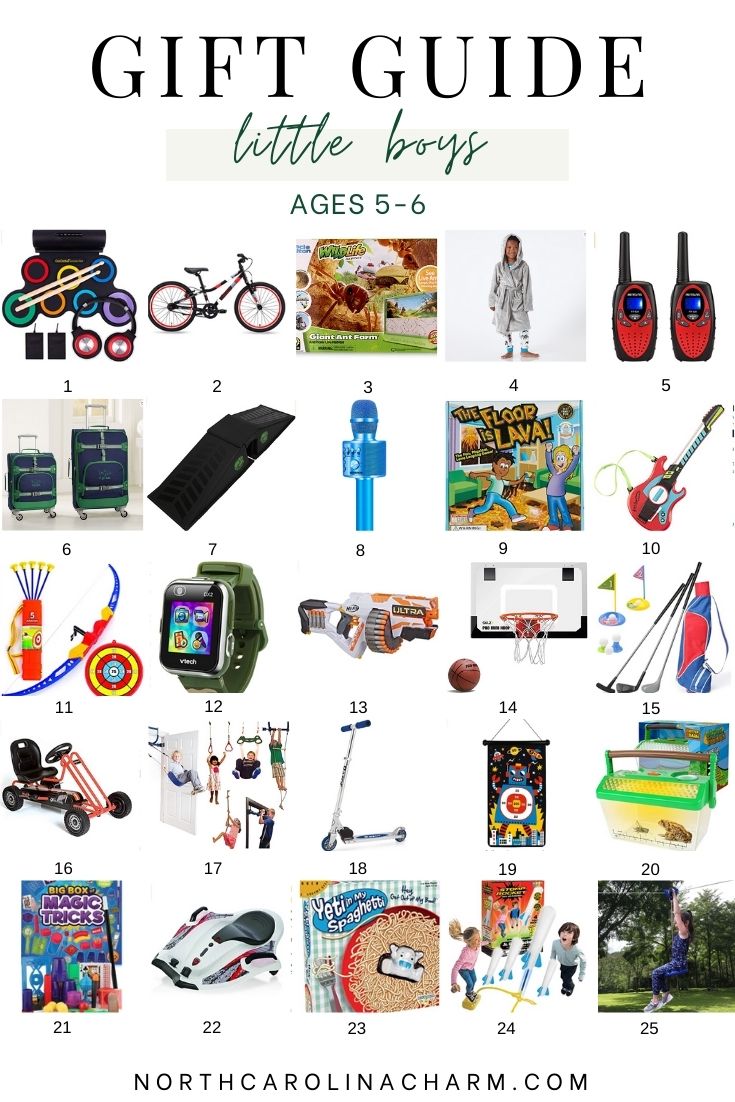 Non-Toy & Experience Gift Ideas
A guinea pig! But read this post first.
Trip to Great Wolf Lodge
Manicure & pedicure
Trip to the Zoo (Check out Lazy 5 Ranch for the locals)
Dance Classes
Trip to the Aquarium
Raddish Kids Cooking Club subscription
Movie Tickets
Science Center membership (Discovery Place membership for the locals)
Magazine subscriptions (National Geographic Kids / Sports Illustrated Kids / Highlights For Children)
Cooking Classes (Flour Power Kids Cooking Studio or Chef Alyssa's Kitchen for the locals)
Carowinds season pass
Music lessons (guitar, piano, etc.)
Jewelry making date at Beads Inc. (or at home with Bracelet Making Kit)
A trip to Build-A-Bear
Gift card or dinner at a Hibachi Steak House (we like Nakato)
Need more ideas? Check out last year's KIDS GIFT GUIDE!
Stocking Stuffers