It's been really fun watching Thomas's interests evolve over the past year. He is truly obsessed with all things ninja, beyblade, sports, race cars and super heroes and I LOVE IT. In fact, we worked on this gift guide together to select some of our most favorite items from the past year to include, as well as a few wish list items. I hope you find the perfect gift for the little man in your life!
Note: There are actually two separate guides in this post — ages 5-6 (which is last year's guide with all the links updated) and ages 6-7 guide (brand new guide this year). Make sure to read some of the notes too for helpful information. And as always, THANK YOU for shopping through my links! Your support truly means the world to me.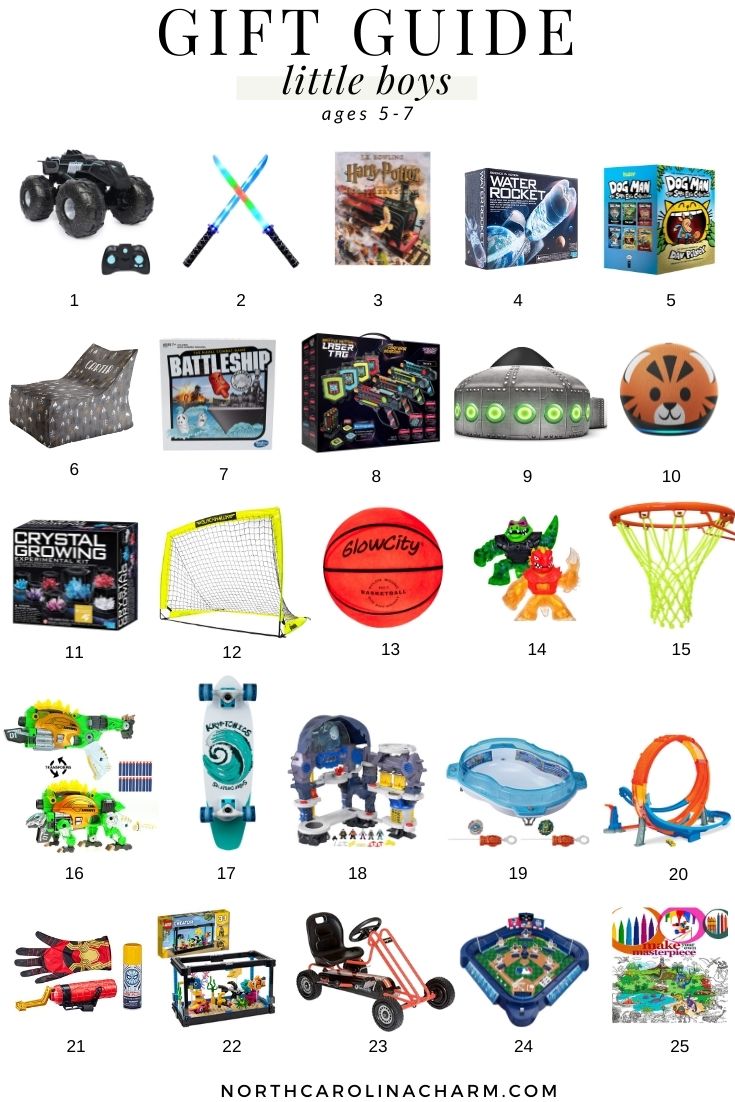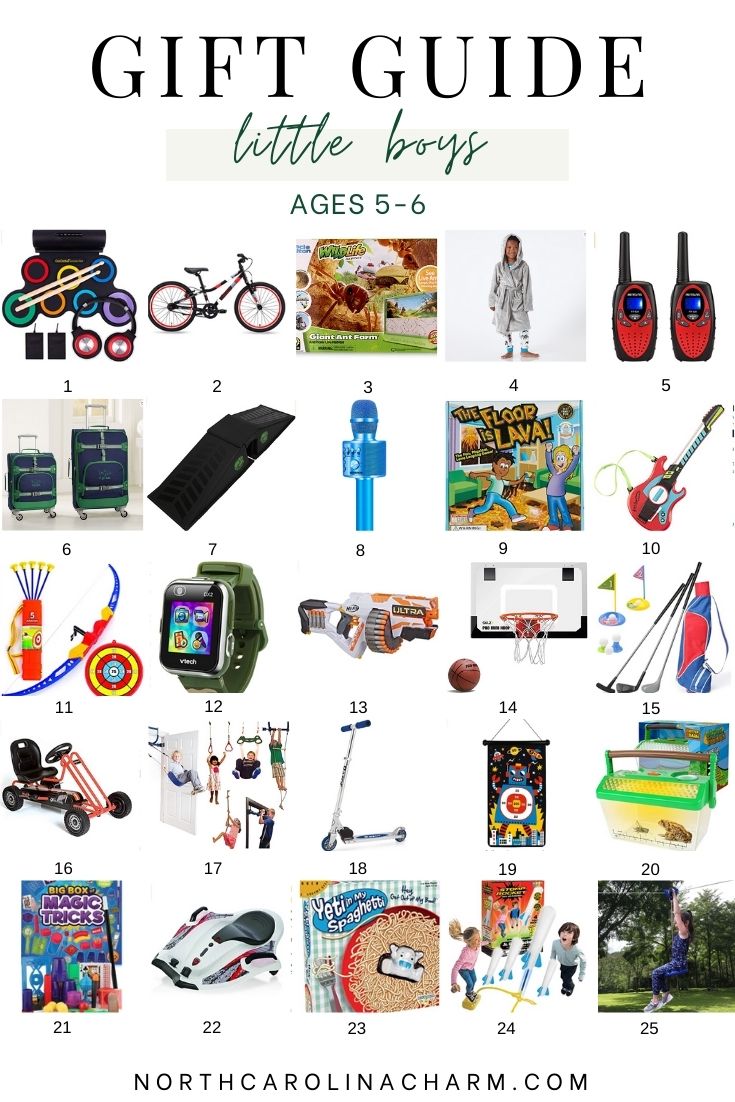 Looking for more Gift Guides? Find them HERE!