I've got another salad for y'all today! This one couldn't be easier to throw together and it's dairy-free and vegan! I have a pretty small percentage of vegan readers but it seems I have a lot of dairy-free readers! I hope you all love this salad as much as we do. This is one of the handfuls of salad recipes that no one complains about when I serve it — so it stays in our rotation!
Alright without further ado, I present to you an easy black bean taco salad!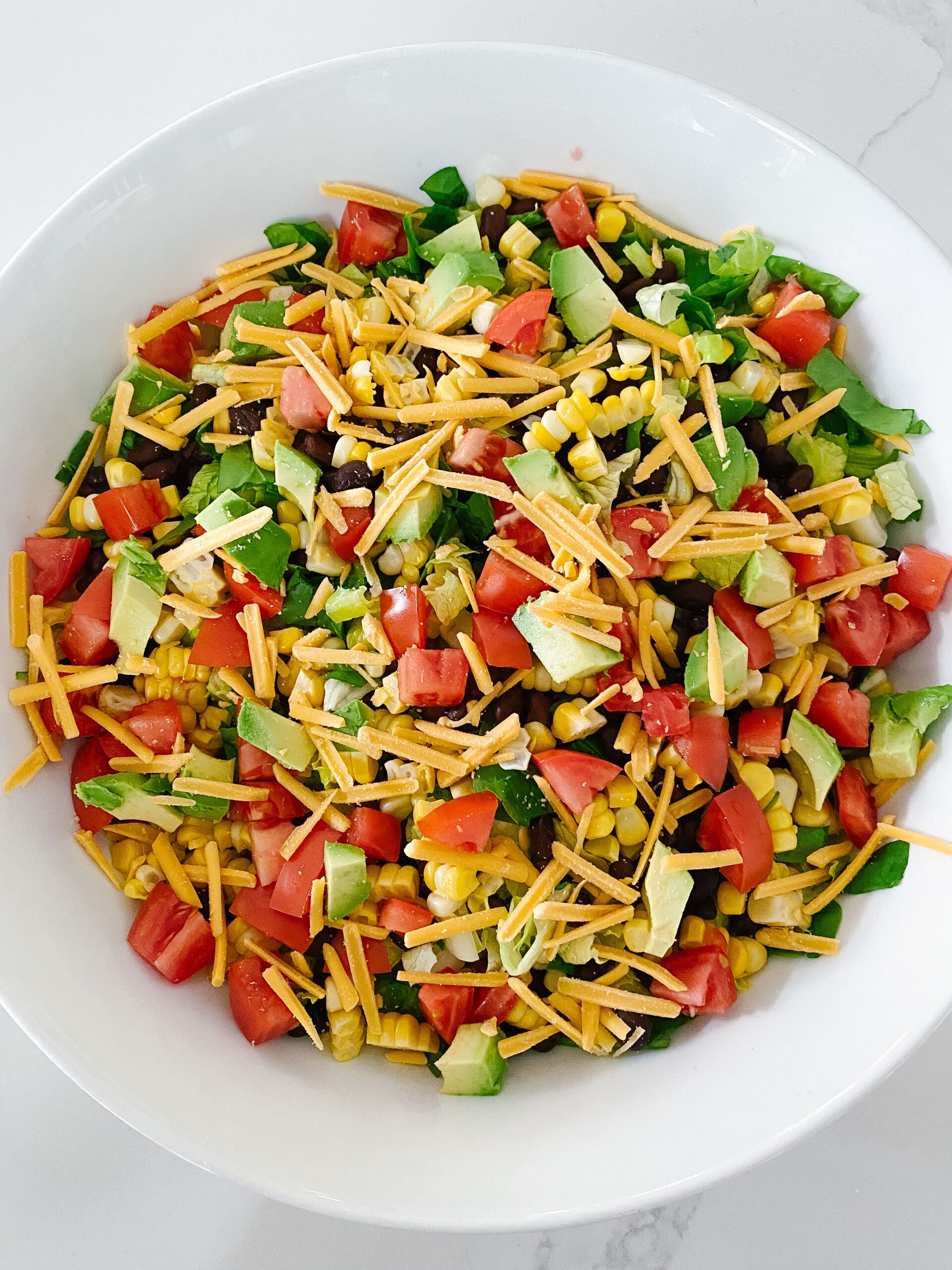 This salad is packed with healthy ingredients and topped with Tessemae's Avocado Ranch. When you're ready to serve, I highly recommend sprinkling a generous handful of Trader Joe's plantain croutons on top!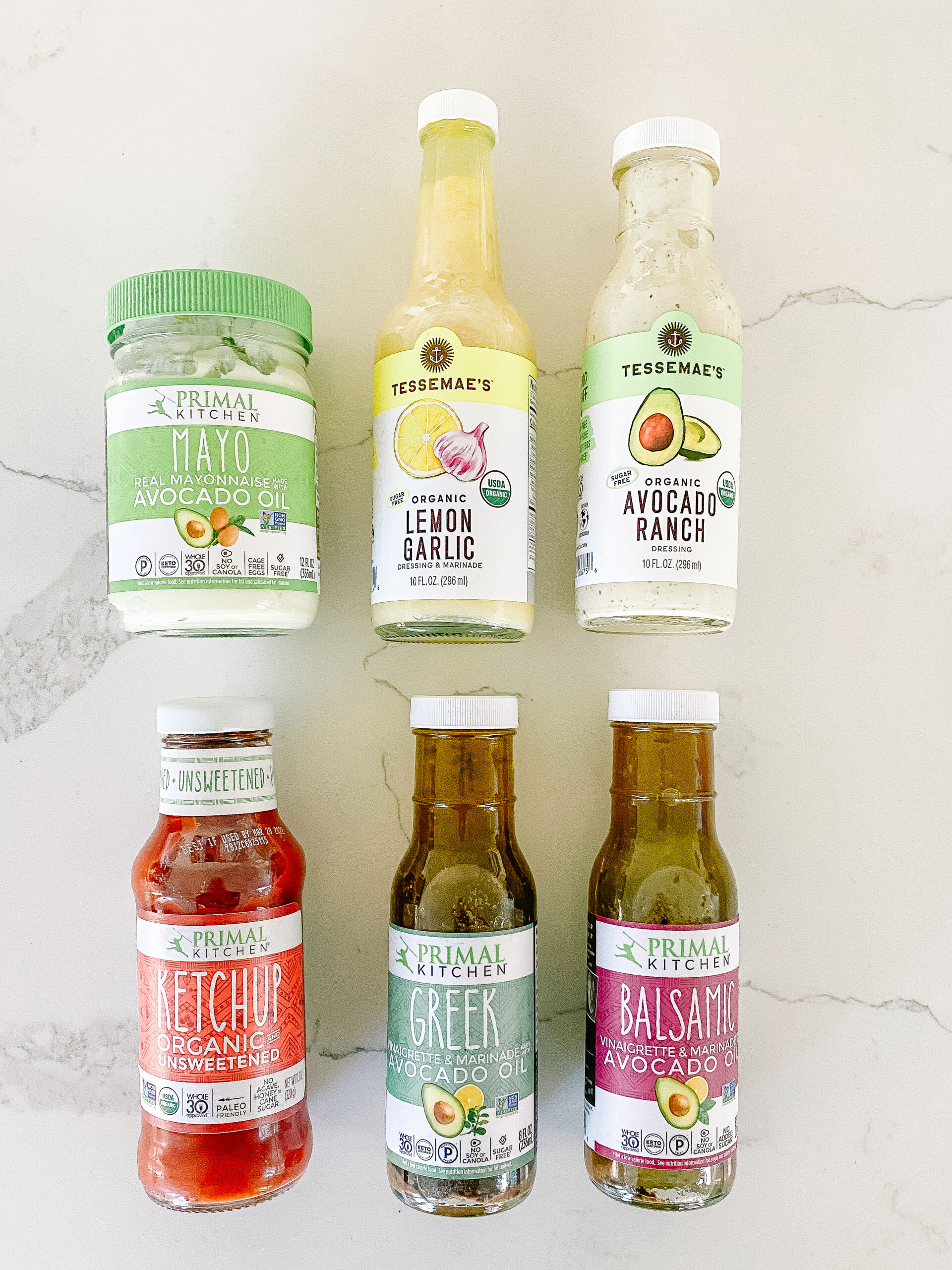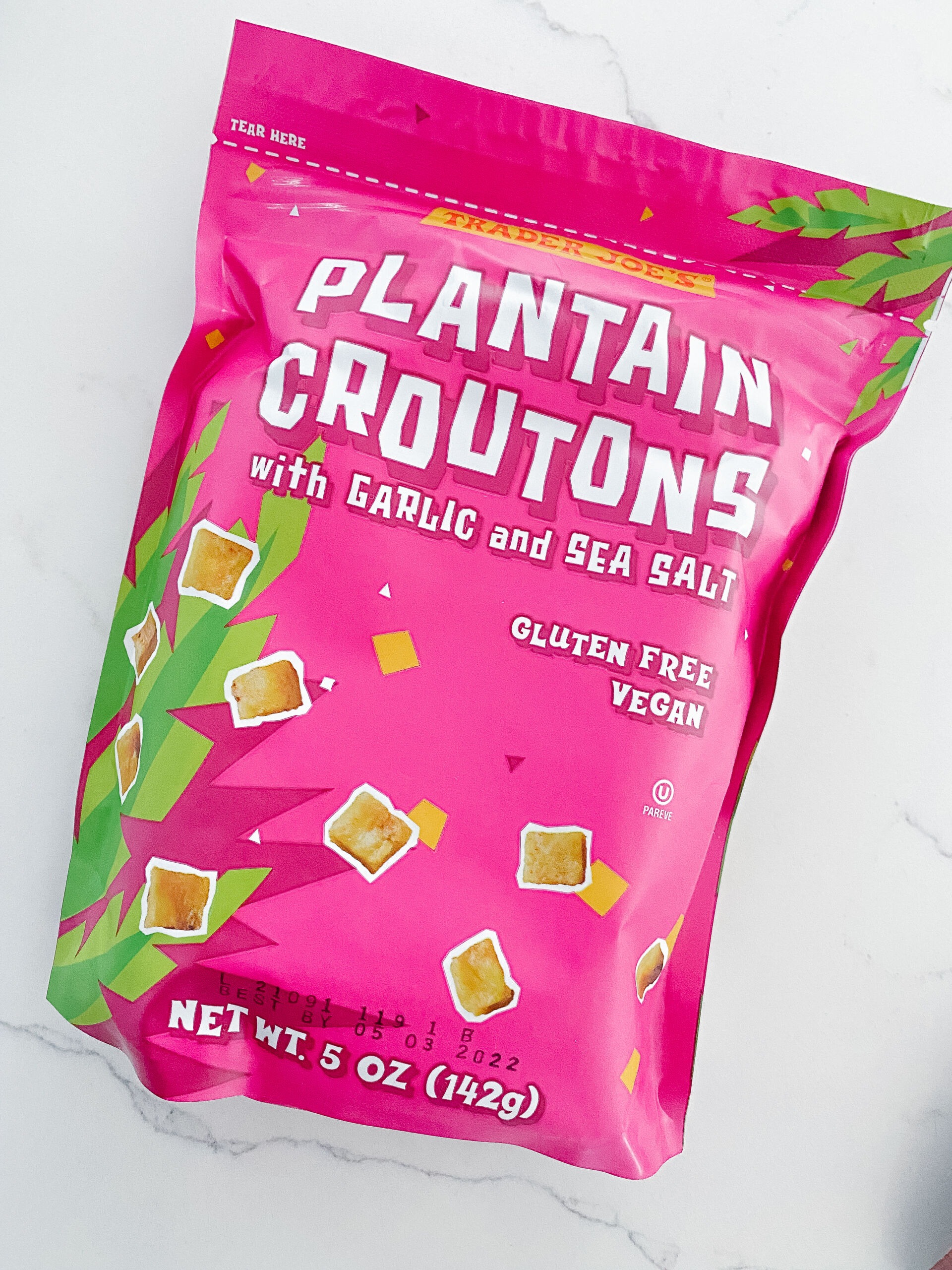 Black Bean Salad
Easy Black Bean Taco Salad (Vegan/Dairy-Free)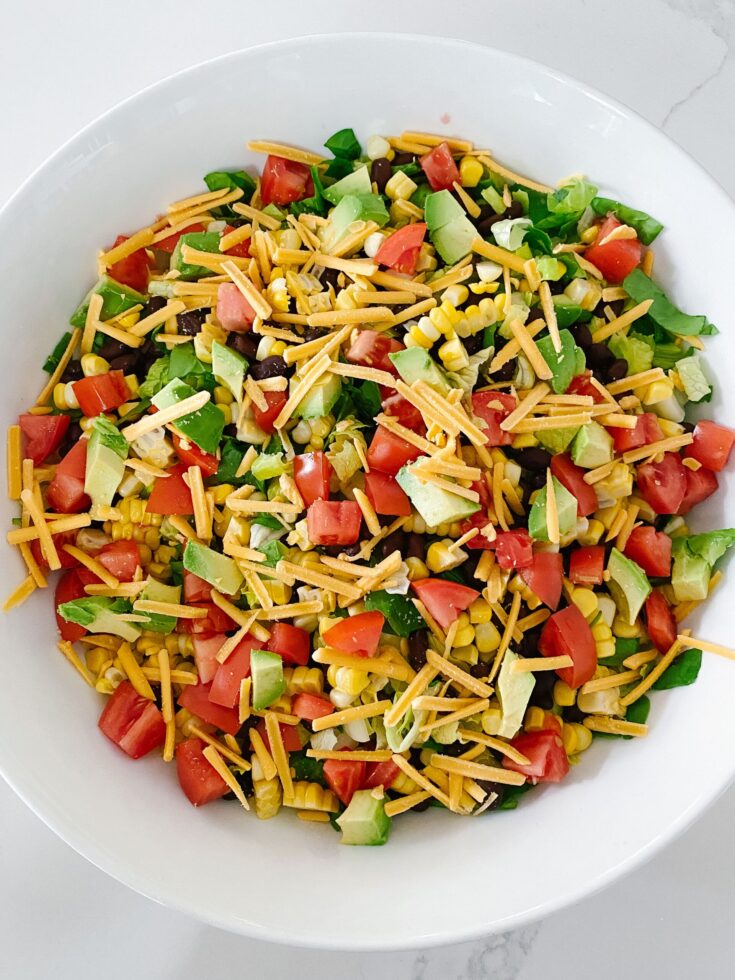 Ingredients
3 cups chopped romaine lettuce
2 cups chopped spinach
1 can black beans (drained + rinsed)
1 cup fresh corn (boiled for 5 minutes)
1/2 cup diced tomatoes
1 avocado, diced
1/2 cup grated cheddar cheese (dairy-free cheese)
1/4 cup crushed tortilla chips
Tessemae's Avocado Ranch
Plantain Croutons (optional)
Instructions
In a large bowl, add your greens then sprinkle on all your toppings and drizzle with dressing!
Salads You May Also Love: