Today I'm sharing some of my favorite high protein foods!
Over the past 6 months, I've been focusing on increasing my protein intake so I can hit some fitness and health goals. While it's been surprisingly more difficult than I expected to hit my daily protein goal, it's gotten easier as I've discovered some great protein-packed foods and snacks. I try to rely on animal protein as much as possible for meals, but those are recipes for another day.
So I've rounded up a few foods that are easy to grab, require little to no prep, and taste super good!
Not only are there SO many delicious flavors, each packet is filled with 20 grams of protein. All you do is mix milk (I use almond milk) and a packet of oats in a blender bottle (first box comes with one) and refrigerate overnight. Then in the morning they are ready to go!
These are especially great for Matt because he can grab his oats and take them to the office for breakfast. I've also mixed the oats with milk and enjoyed them right away and also love the chewy texture and taste of them that way too.
If you're building your first box, I highly recommend fruity cereal, strawberries + cream, berries + cream, and cinnamon apple. Those are a few of our favorites!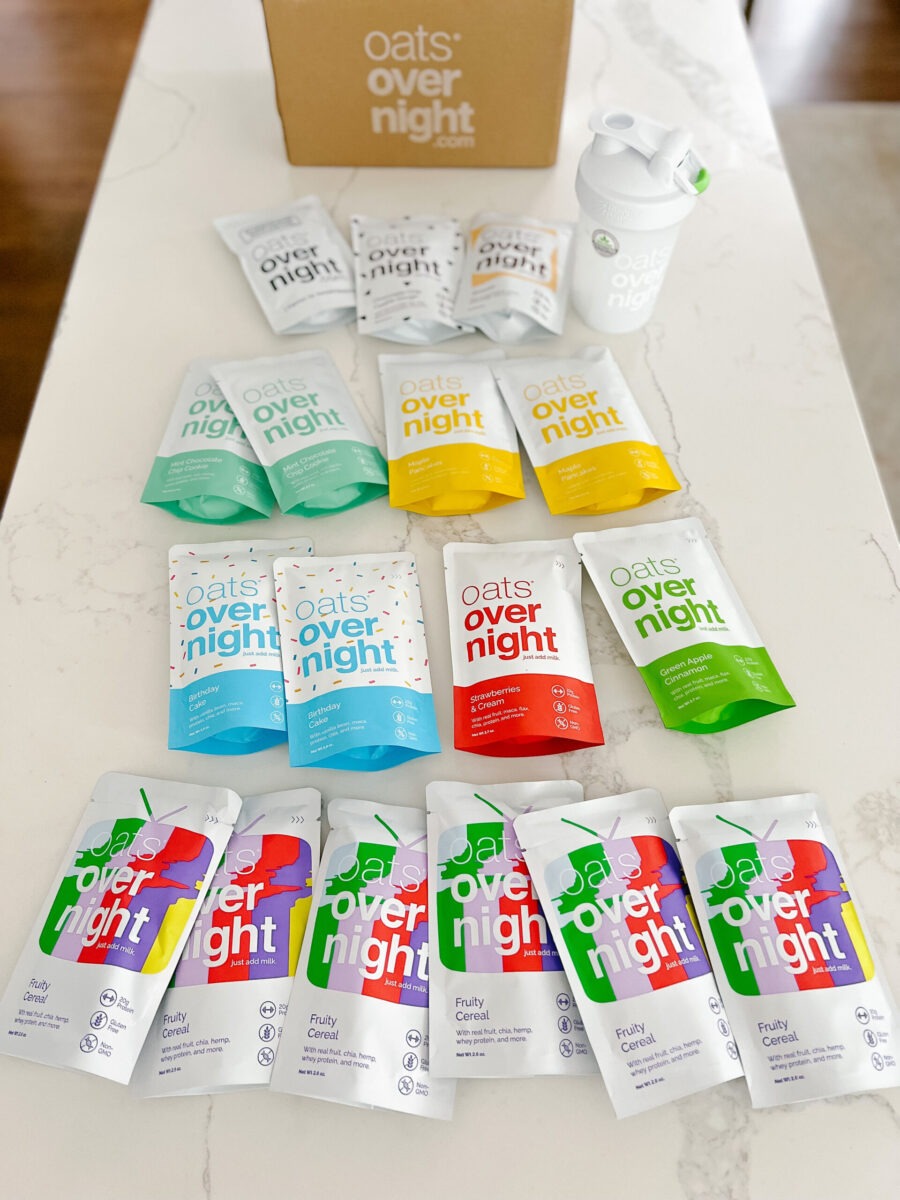 After my workout, I love to make a smoothie with Orgain vanilla sport protein powder. It doesn't have a chalky taste, is plant-based/vegan, and is loaded with protein.
Protein Smoothie (47 grams protein)
2 scoops protein powder
8 oz unsweetened almond milk
3/4 cup Chobani plain greek yogurt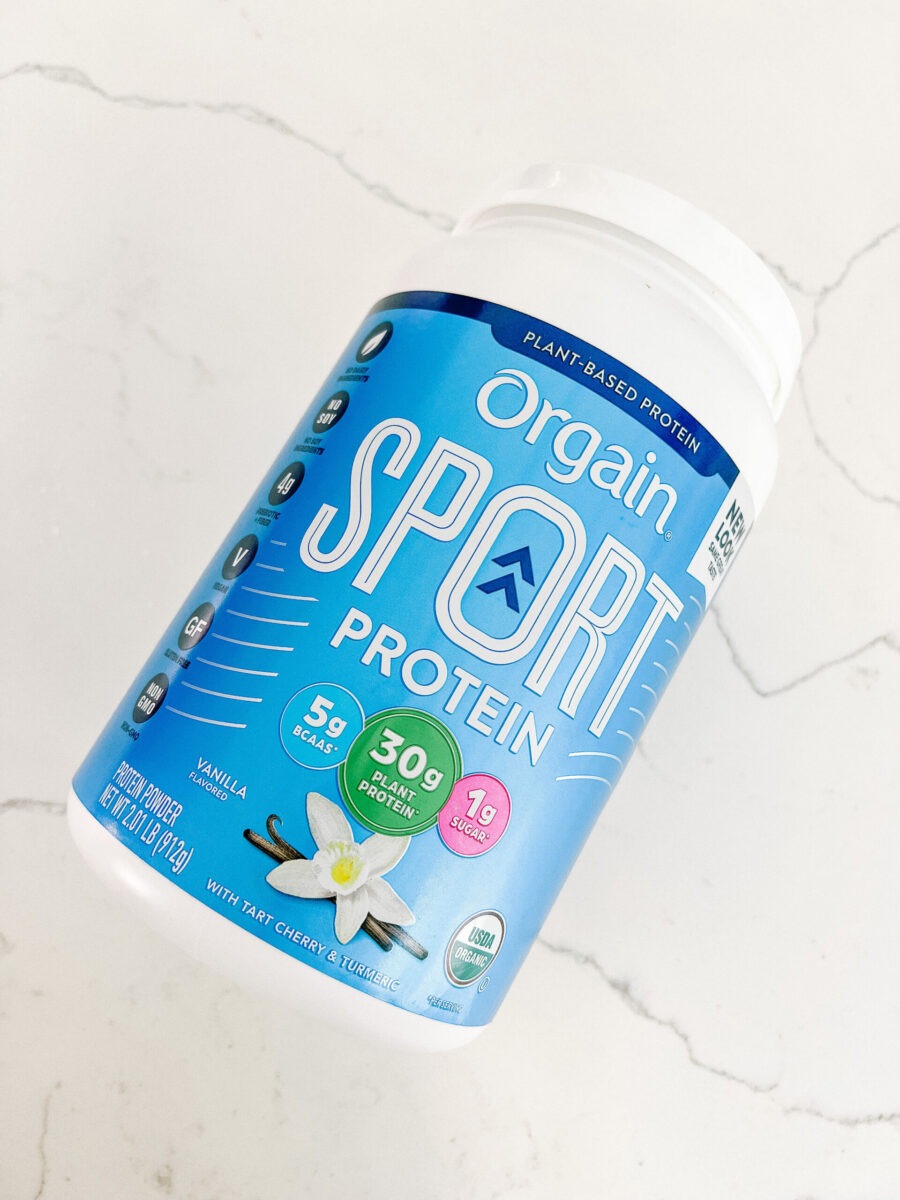 Microwaveable Freezer Meals
One of my best finds have been these freezer meals for lunch that are grain-free, gluten-free, and packed with protein. I purchase the Power Bowls and Real Good meals from Walmart since that's where we order our weekly groceries from, but Target carries a variety of Real Good and Power Bowls too. The tacos feel pretty heavy for lunch but they are delicious.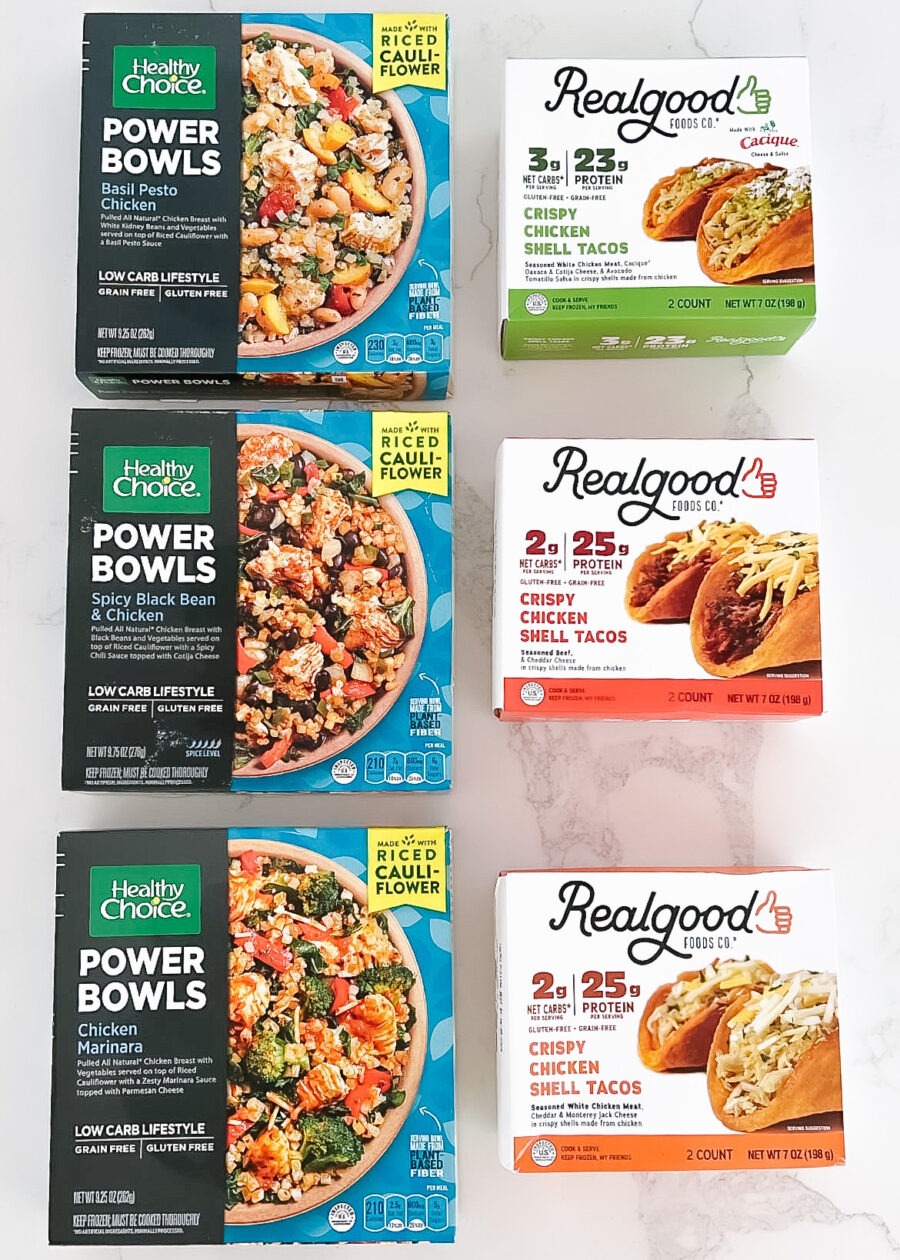 L'oven Fresh Protein Bread
I cannot recommend this L'oven Fresh Protein Bread enough! It's very dense and hearty and has 10 grams of protein per slice. So 20 grams of protein before you even add the meat to your sandwich!
My only gripe with this bread is that you can only find it at Aldi, which I don't get to very often, so I like to purchase a few loaves at a time and throw them in the freezer until I need them.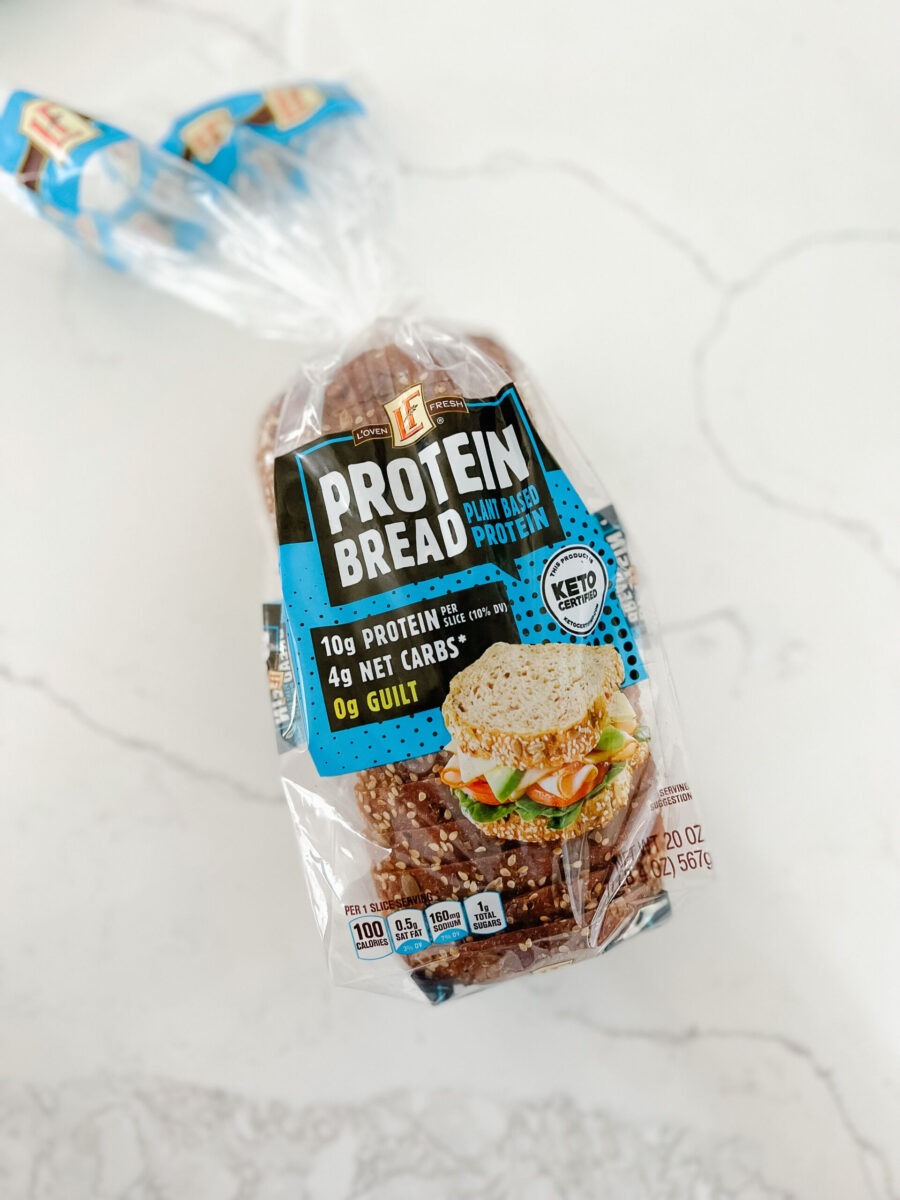 Quest Protein Chips
Holy moly, these are SO good.
I love pairing a bag of these with my lunch sandwiches (don't forget to use the protein bread too), crushing on top of my taco salads, or grabbing for an afternoon snack.
They aren't cheap though, which is kind of a bummer, but dang they are tasty and a much healthier alternative to regular potato chips — and packed with 19 grams of protein!!
I purchase mine from Target or sometimes Walmart if they are stocked in-store (hit or miss though). All of the flavors are good, but the Loaded Taco and Spicy Sweet Chili are my favorites!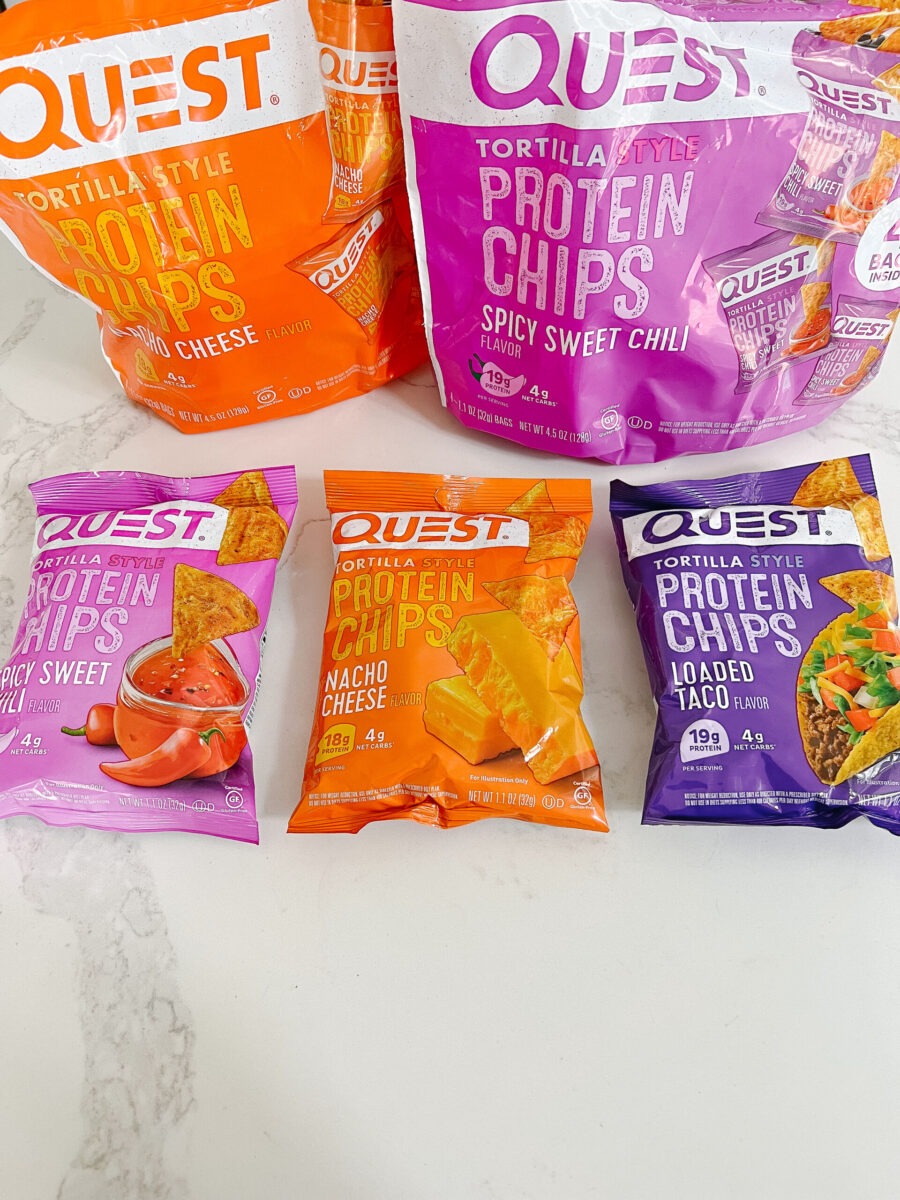 Easy Protein Balls
Each week I make some protein balls for snacks on-the-go. They are SO good and only took a few minutes to throw together. I recommend doubling the recipe to get you through the full week — these will go fast!
Protein Balls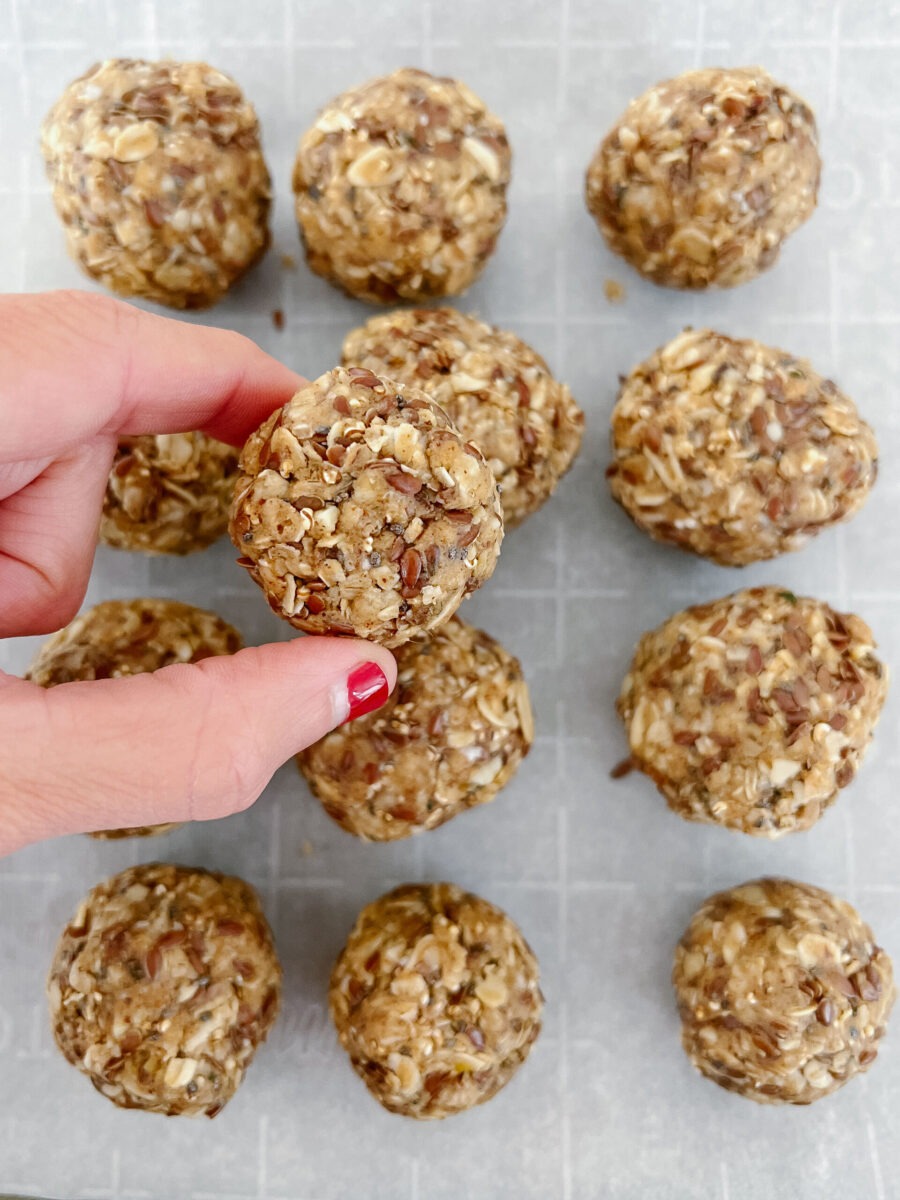 If you have a high protein grocery item that you love, please share in the comments!