Our dining room is officially complete! You know, the room we won't use until the kids are 30? Let me give you a tour! But you aren't allowed to bring any food, toys, drinks or markers in here, mmmk?
Oh, wait! Let me show you the before pictures first. When we first peeked into the house the walls were painted (possibly even sponge painted??) a bright burnt orange. As soon as the property manager caught wind that we were interested in the home he swiftly had the walls re-painted…a light peach!!!
Before #1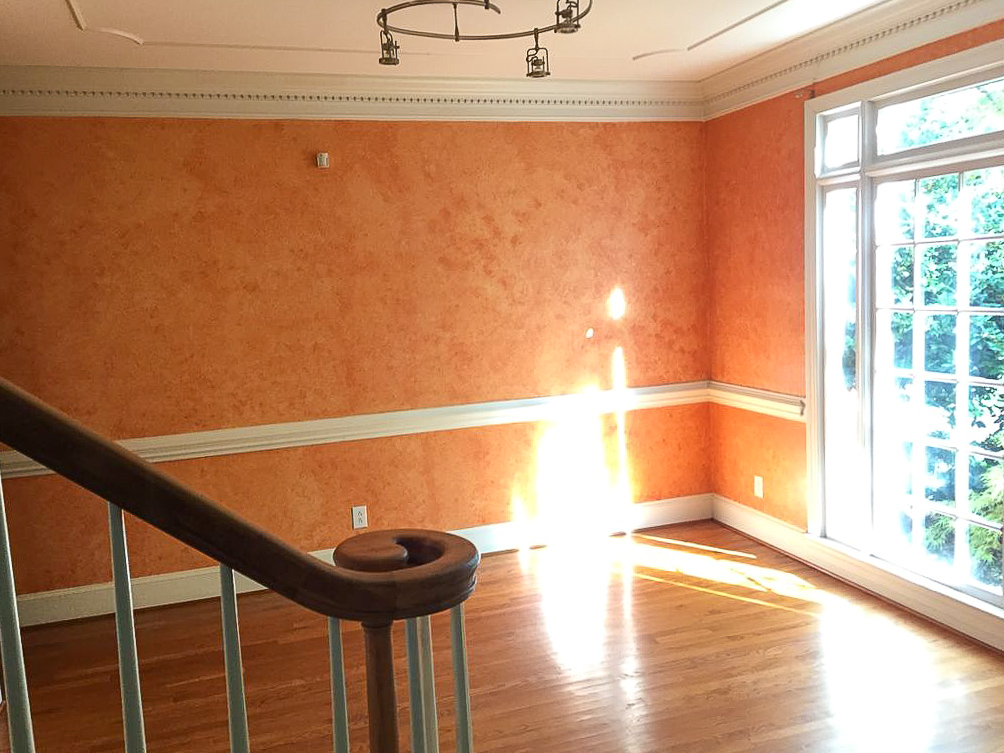 Before #2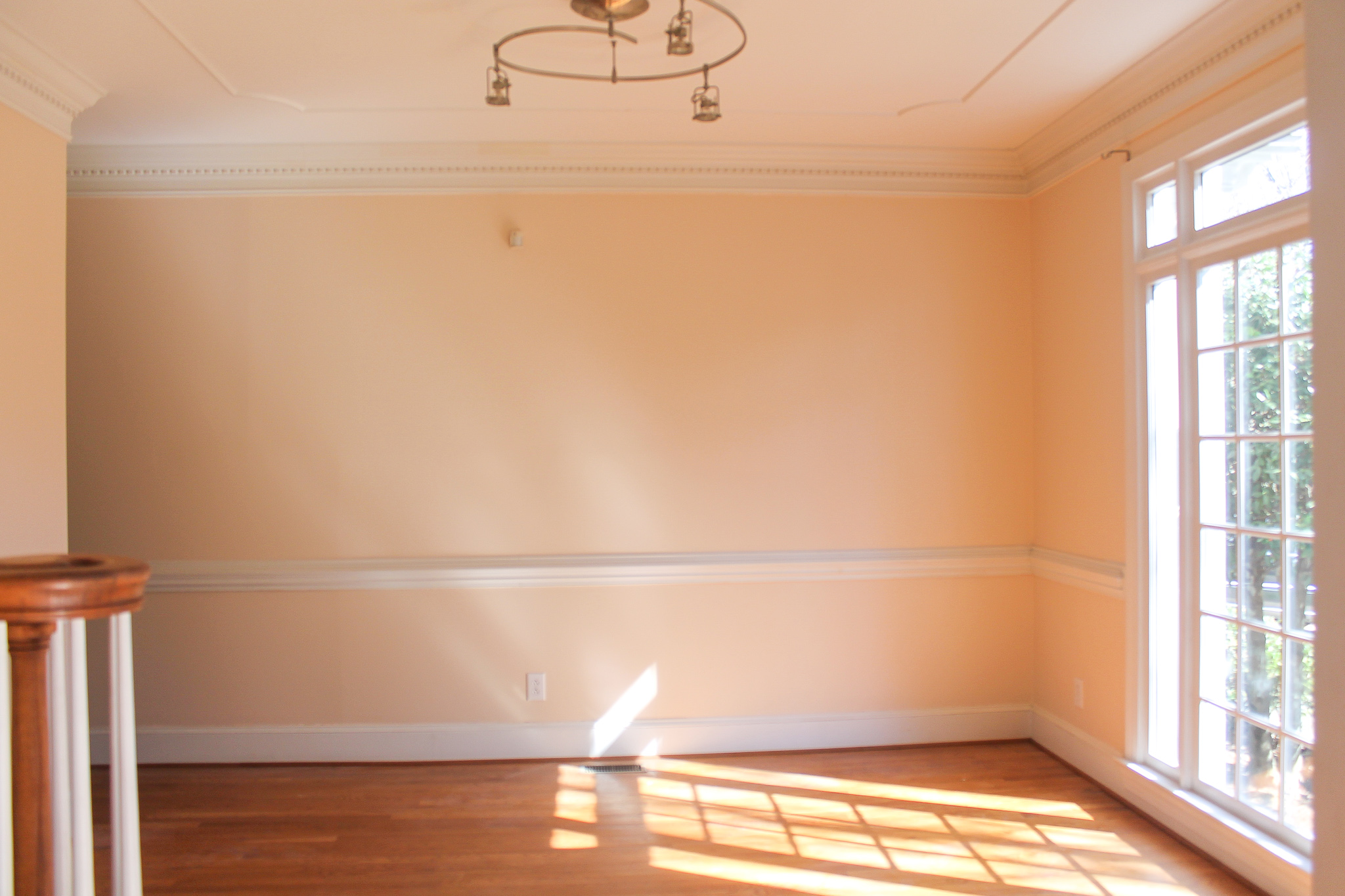 AFTER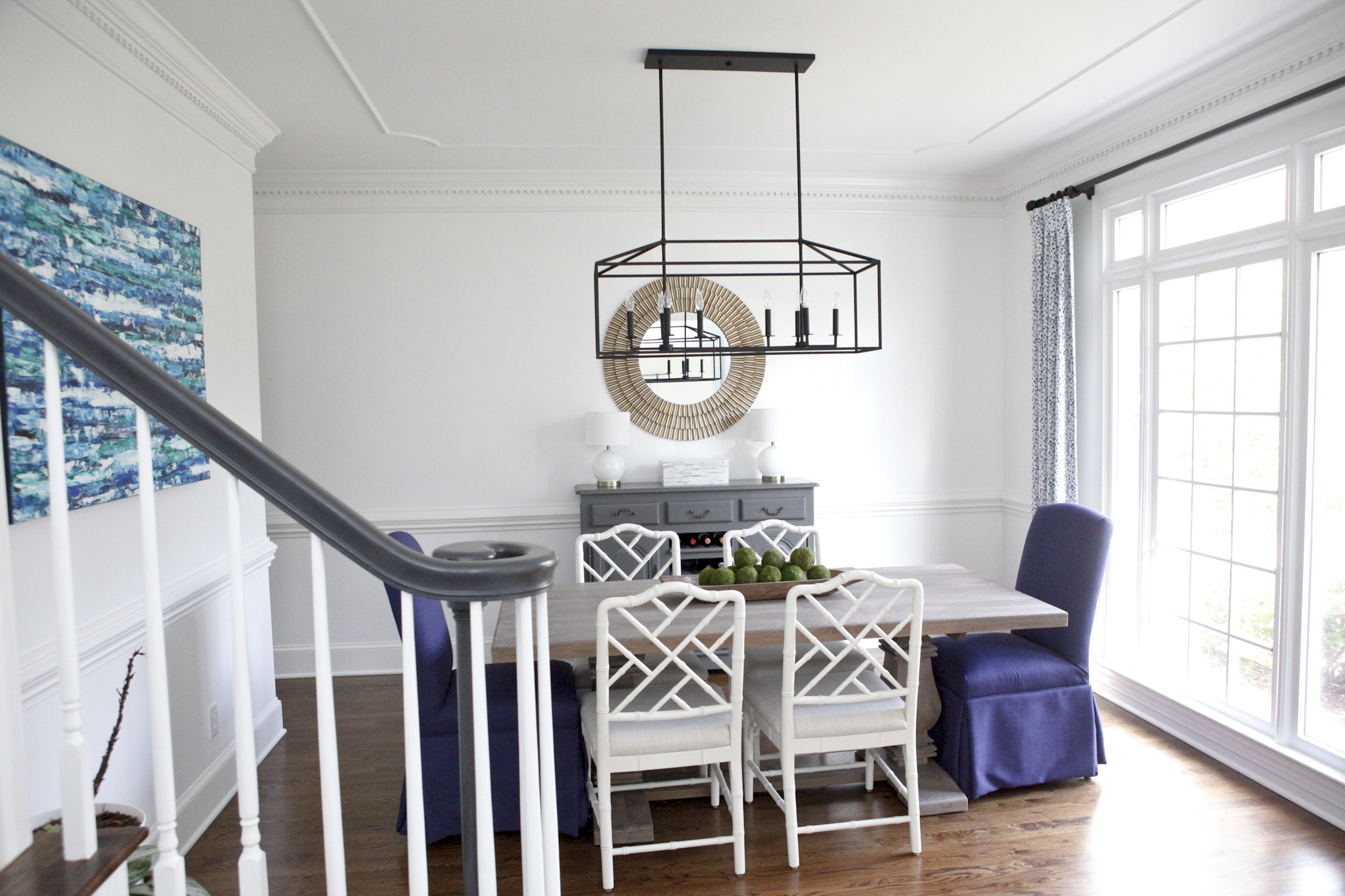 This room sits at the front of our house and while we don't get much use out of it I absolutely LOVE walking by it 3945840395 times a day. It's the boldest room in our home and definitely the most colorful. I'm so happy with how it turned out.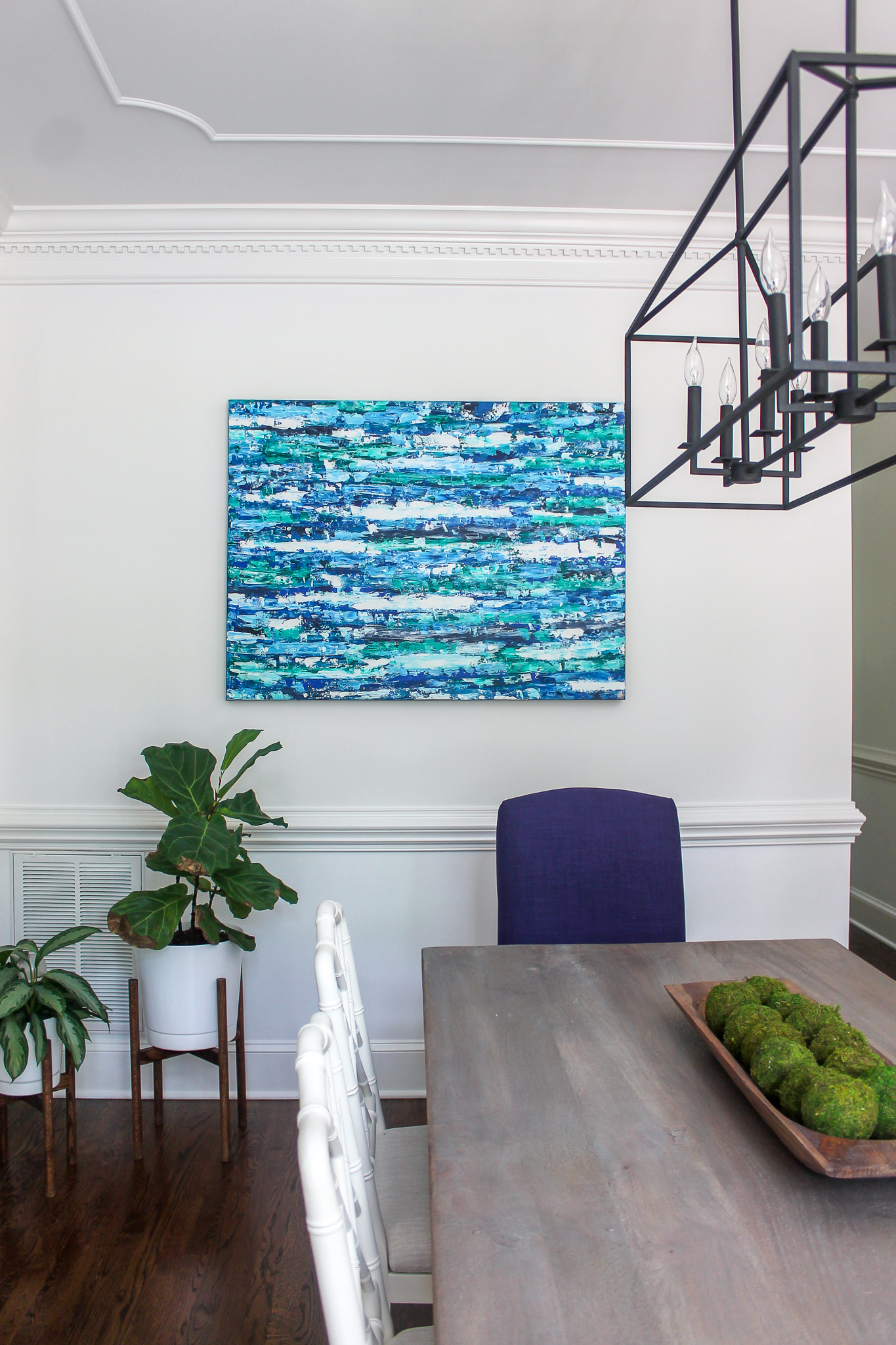 You know what one of my favorite things in our home is? The dental crown molding. I absolutely swoon over this feature and count my lucky stars for the little things like this throughout our house.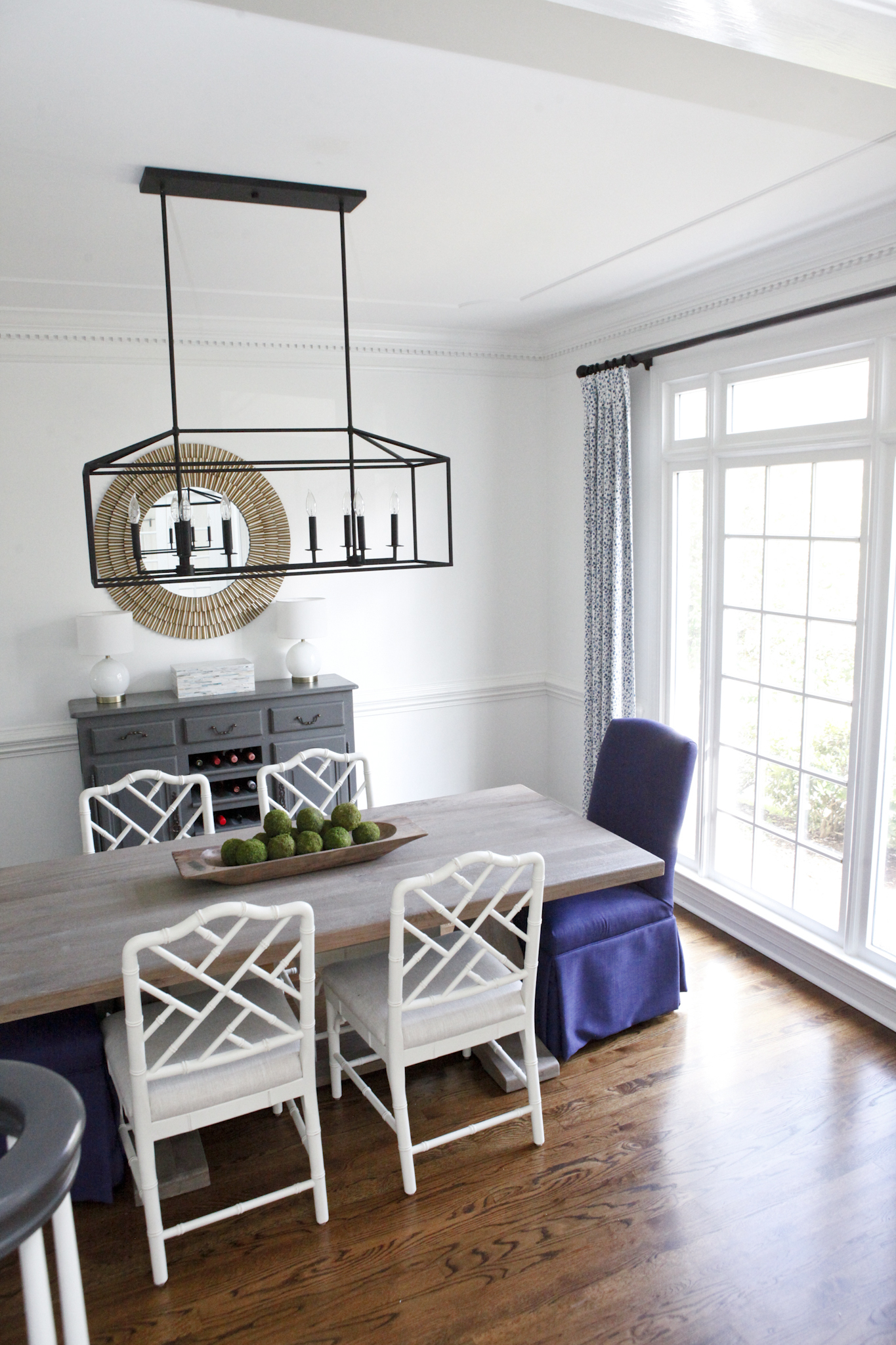 I had my heart set on the Pottery Barn Banks Dining Table for this room and and found the most perfect dupe from Home Depot. YES! Home Depot. And I actually purchased it for half that price during an amazing sale. I've had a lot of questions about the quality of it and for a room we never use it's perfect and we get a lot of compliments on it. However, the top has some rougher parts to it. So if you're wiping it down with a paper towel constantly I think it would probably get annoying. But it's a solid, heavy piece and absolutely gorgeous. I'm really happy with it!
My girlfriend Sara is a designer and gifted me the gorgeous head chairs from her storage stash. I love how they carry the blue throughout the room! And I patiently waited over 6 months for Ballard's best sale of the year to snag my side chairs. Worth the wait, for sure.
We went through several rounds of pendant lights before landing on this 8 light pendant. I love how it matches the foyer pendant too.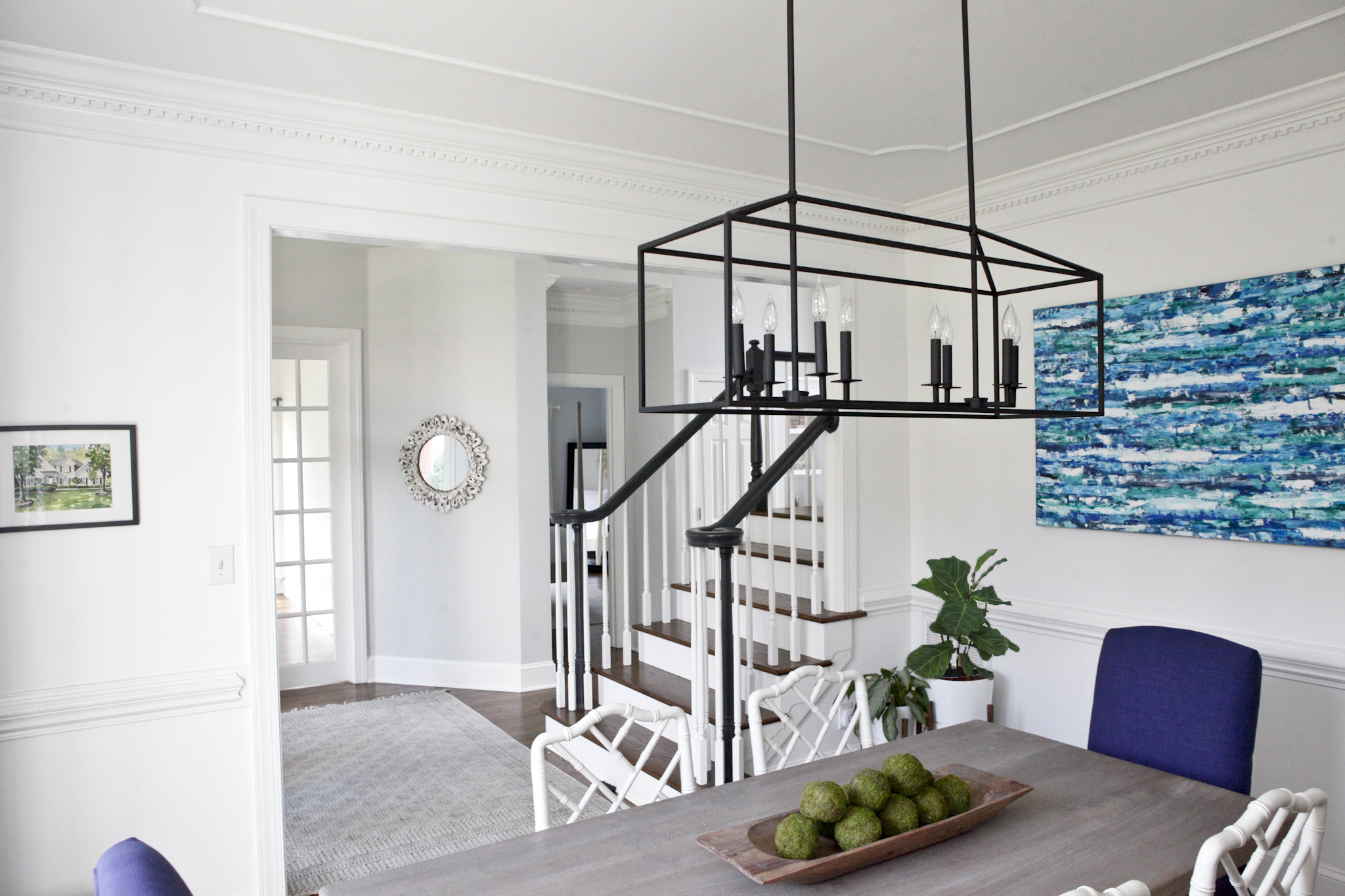 The wine buffet and mirror are the only pieces of furniture we already had to work with in this room. In fact, we had the buffet repainted from a greenish color (which matched our last home perfectly) to gray.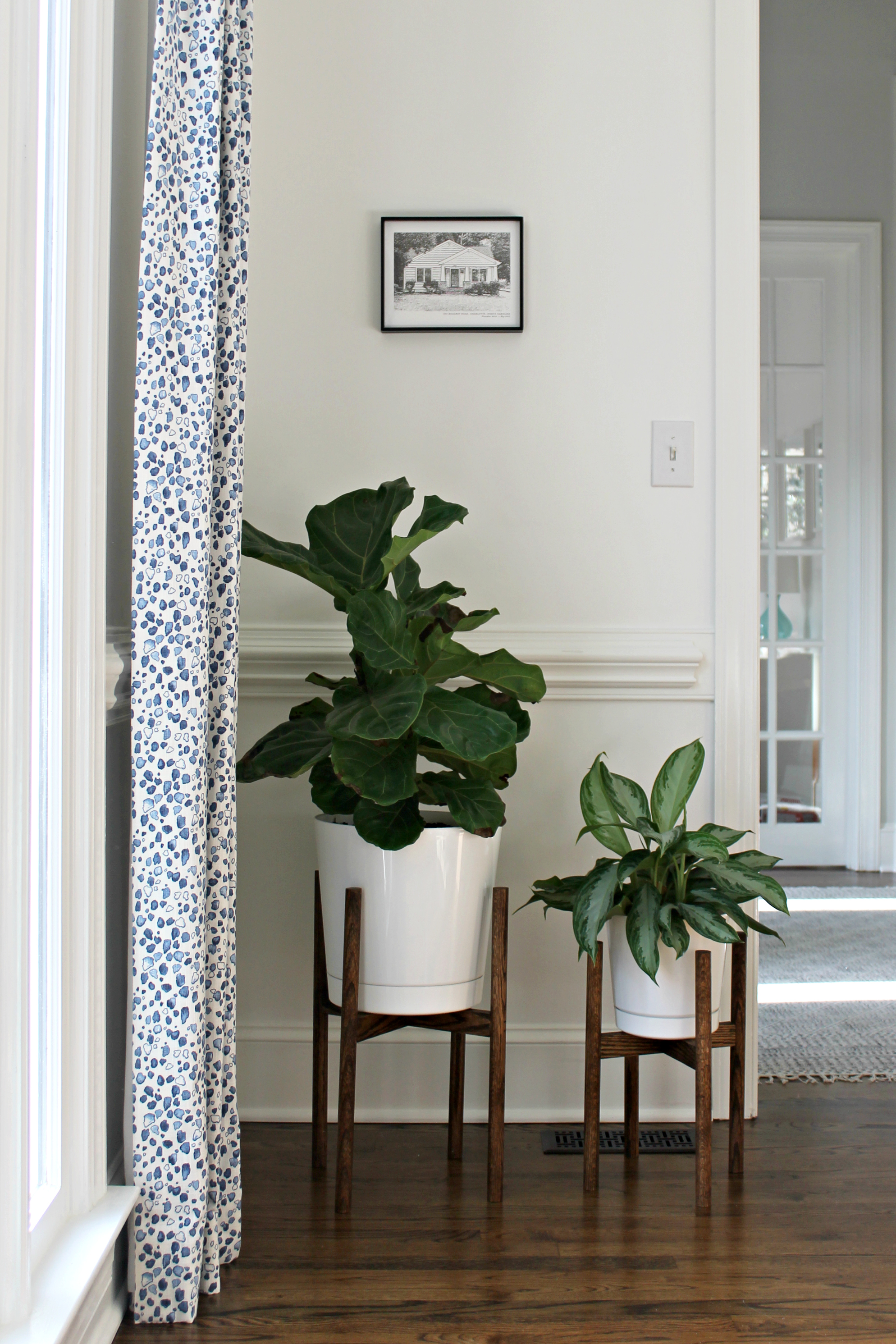 We added two perfect little plant stands to the corner of our dining room. They were custom made locally by Sweet Southern Sawdust and stained to match our floor. I cannot believe how gorgeous they turned out. And the print of our old home was custom made by Minted.
The curtains are hands down my favorite addition to this room. I fell in love with and splurged on gorgeous Calico Wedgewood fabric by Lacefield Designs and had them custom made. They are sooooooo unbelievably beautiful and worth every last drop of my decorating budget.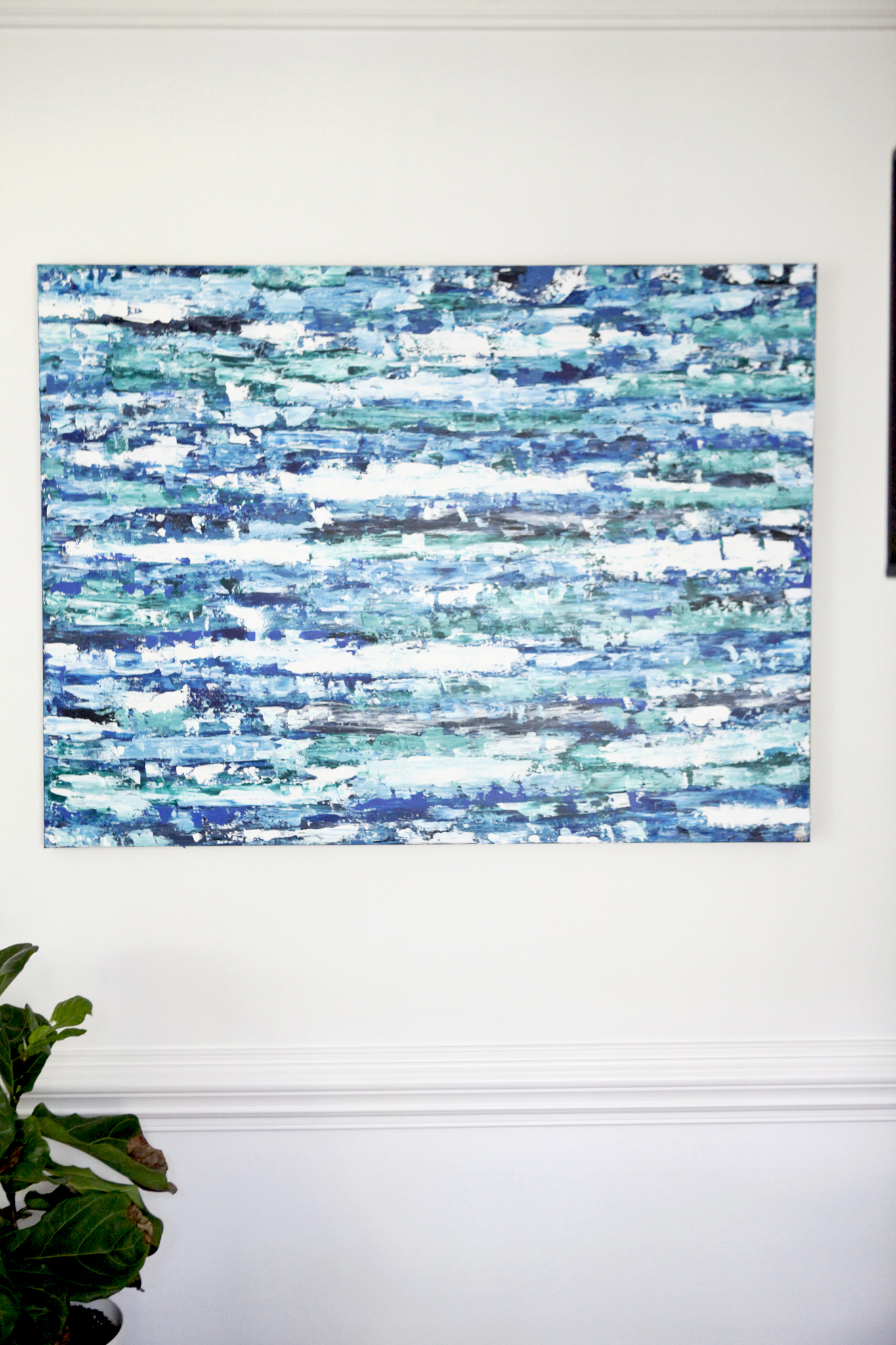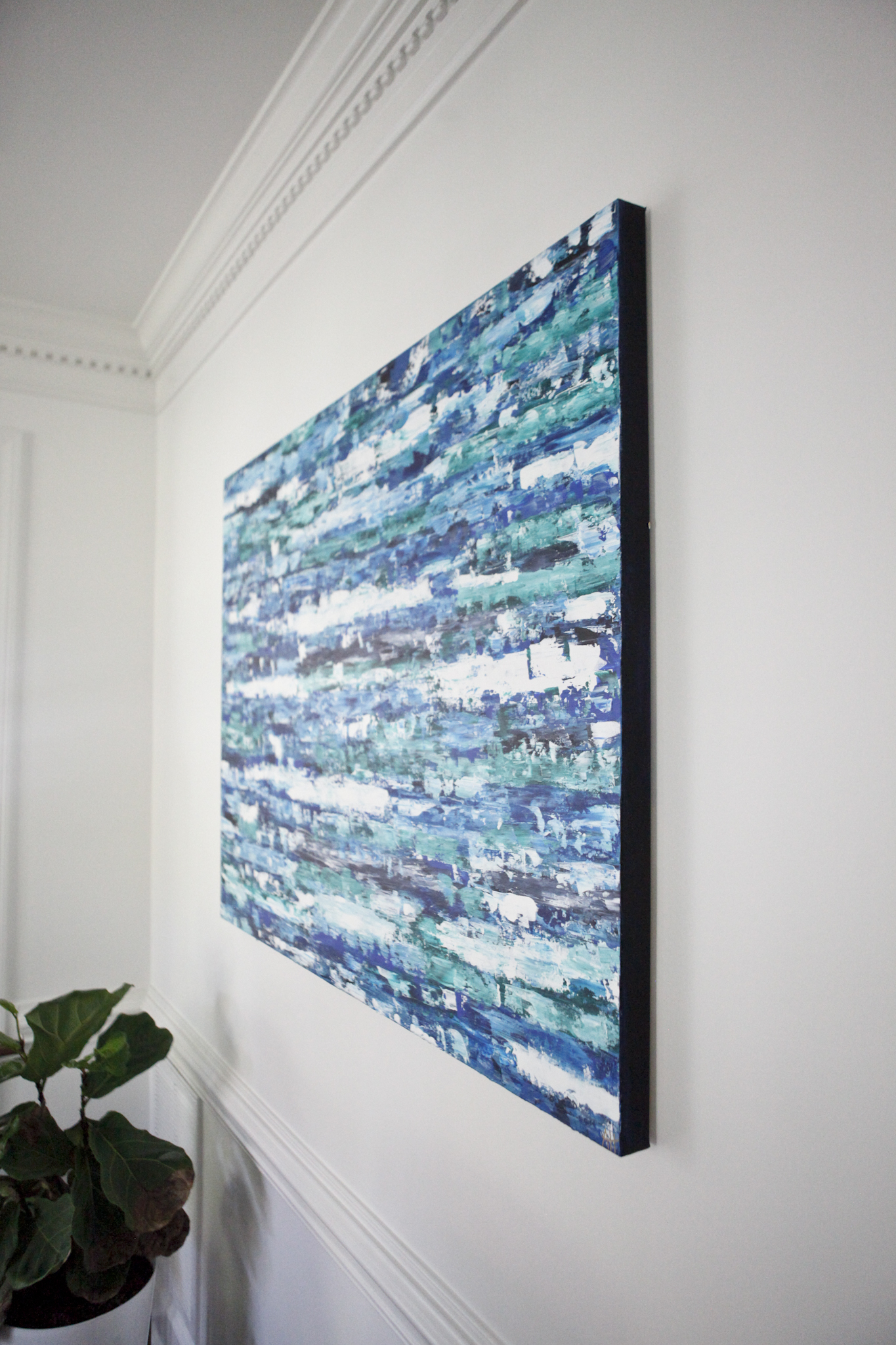 A piece of art was the very last piece to complete our dining room. Since we moved in to our home I had been on the hunt for the perfect piece of art to hang in on that massive white wall that was just craving a gorgeous pop of color. Once I realized that my very particular vision for artwork didn't exist, I turned to my talented artist friend Audrey Hood for a custom painting. And she nailed it. Read my Dining Room Art post for more details!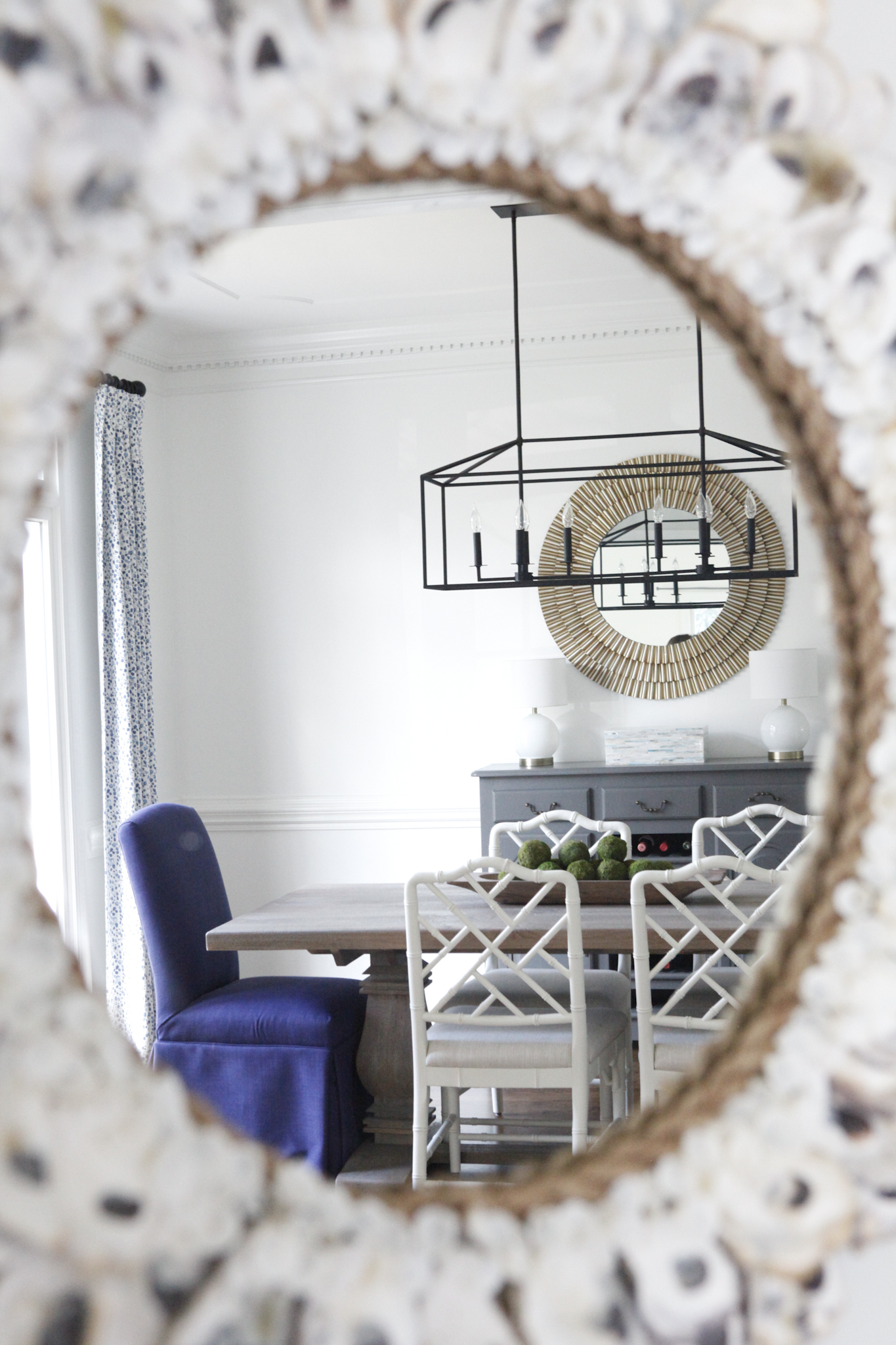 I take zero credit in how this room turned out. A huge thank you to Corey for sourcing some of the bigger pieces for me, making my curtain dreams come true and more and my friend Laura for helping me make lots of decisions and creating many, many design boards to show me how everything would look together.
Sources
SHOP THE POST