Last week I organized a women's event at work. I was super excited about it. It had so many fun elements from yoga instruction and a presentation on work stress to a massive charcuterie spread and lots of bubbly. And then just a few hours before our event kick-off, a large gas leak outside our office forced building evacuations and hazmat crews flooded the area. Not only did road closures prevent our guest speaker and caterer from making it to our office, we had to notify 25 guests on the way that our event was cancelled.
I was bummed. And had no clue what to do with a gorgeous massive charcuterie and dessert spread from Hosted by Heather. The attorney I was hosting the event for and I put our heads together to quickly find homes for fancy meats and cheeses. We donated what we could and then each had a board delivered to our homes — what a treat!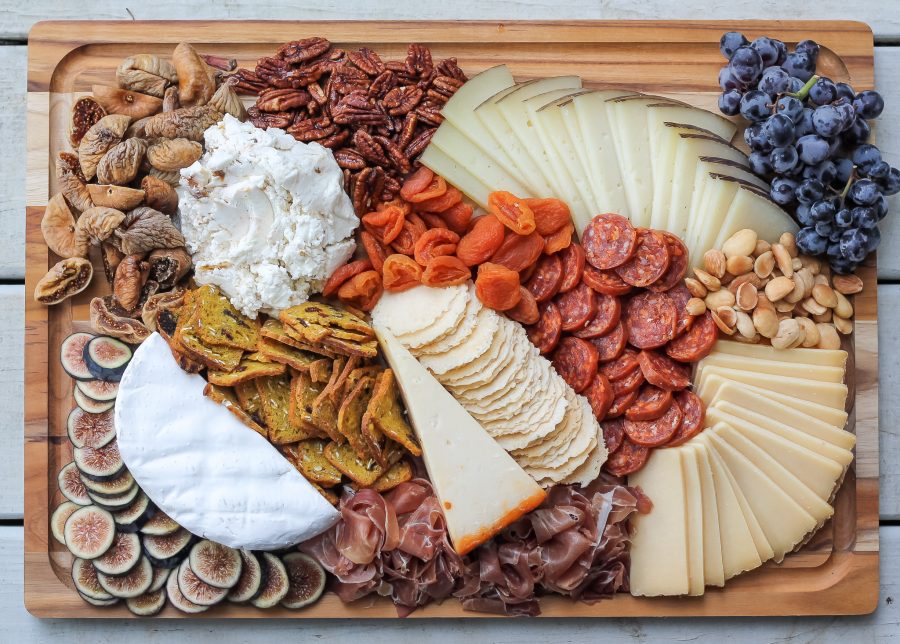 About a year ago I met Heather with Hosted by Heather at a party. We hit it off and I fell in love with her business and have been looking for an opportunity to work with her ever since. So when my firm decided to host a women's event I knew I had the perfect opportunity to place a large custom charcuterie board order…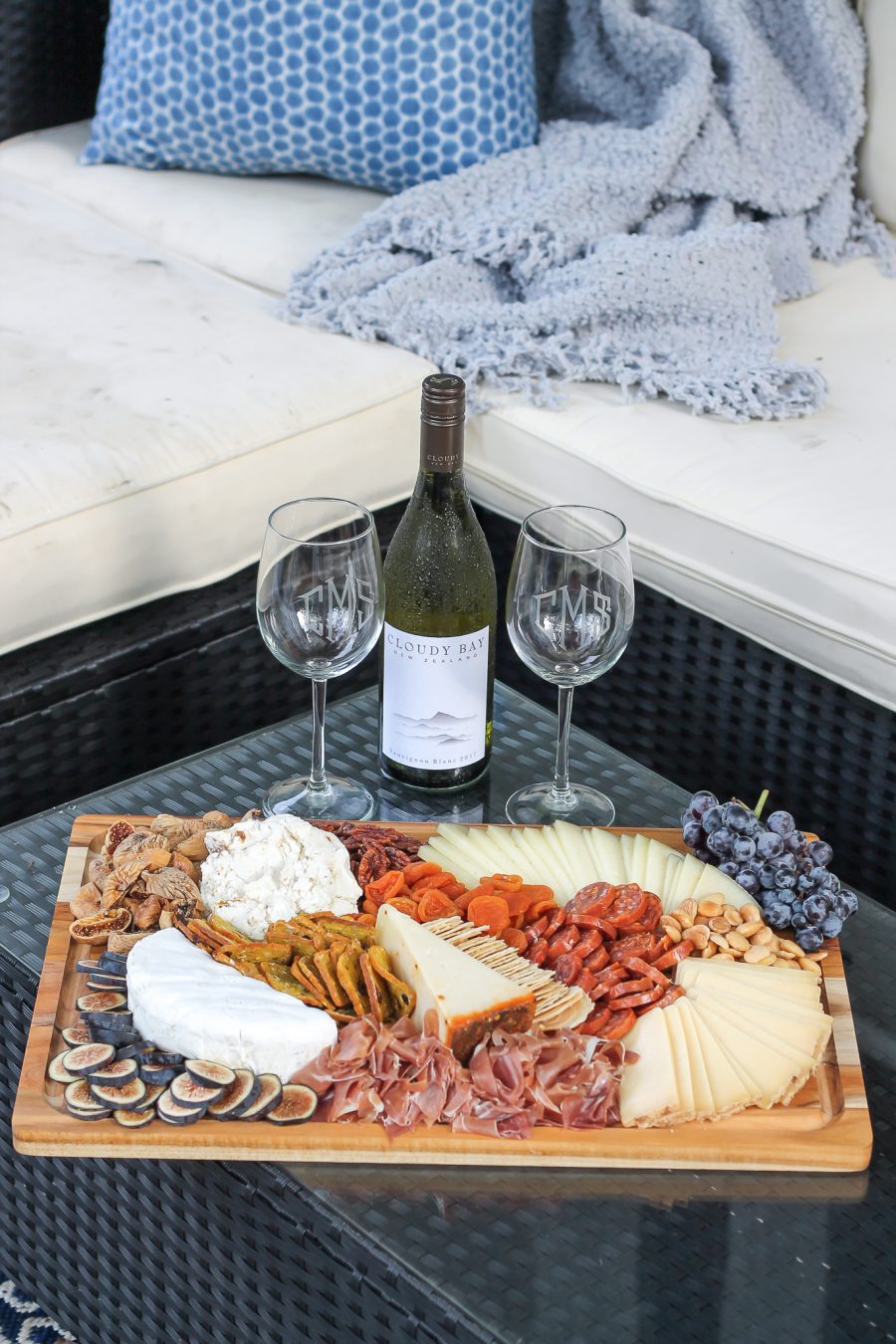 Heather curated multiple boards which featured desserts, light appetizers (like caprese skewers), fresh fruits and other spreads of meats & cheeses. The board I was lucky enough to receive included two types of fresh figs, prosciutto, manchego, dried apricots, grapes, pumpkin crackers, wafers, brie, chipotle cheese, homemade whipped goat cheese with fresh figs and honey, macadamia nuts, sugared pecans and more.
Almost too pretty to eat, right?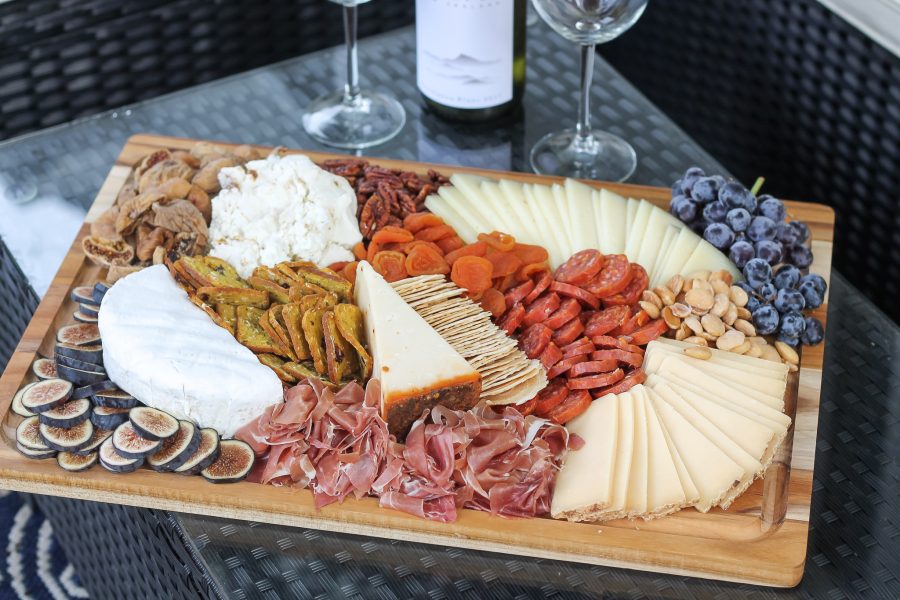 If you are local to Charlotte, check out Heather's website for more info on how to order, pricing, delivery, etc. She can create something gorgeous for any size gathering.