I am back this month with some Amazon fashion finds! I took a short break from these at the end of last year. I decided not to post a round up in November or December because I was focusing on my holiday gift guides. So today I'm rounding up some of my favorite items I've been wearing over the past few months…
Plaid Fit & Flare Midi Dress
As a redhead, I don't own a lot of red clothing. And as a very short person, I don't own midi-length! However, I thought I would give this pretty plaid midi dress a shot for the Christmas service at church — and I loved it. The quality of the material is excellent and I love that it's a little fitted with some flare — very flattering. It comes in 9 colors and I really, really, really wanted the green (my go to color) but made myself step outside of my comfort zone! Anyway, I highly recommend this dress for work, church, date night — wherever! Wearing size XS.
plaid midi dress | BOoties & earrings no longer available | lipstick (color #84)
High Low Smocked Hem Top
Earlier this year I purchased the cutest top in pink that you all went crazy over! And I recently scooped it back up in white and blue. For those of you who purchased and loved the pink version, I have to point out that the white & blue versions are absolutely gorgeous and the fabric and pattern is a lot different than the pink one. I love this top so much and have been wearing it to holiday gatherings! Wearing XS and it fits TTS.
Ruffle Neck Blouse
This ruffle neck blouse is absolutely gorgeous and the quality is excellent. It's not thin. It's not see-through. You don't need an undershirt. It's the perfect top for the office, date night and more. I am definitely planning to pick up a few more colors for work.
PS — Not Amazon, but definitely worth mentioning the blazer and work pants!! These work pants are some of my very favorite! However, I have been waiting for a long time to finally pull the trigger on THIS perfect pair of work pants…and finally on Cyber Monday I decided to purchase…and they were sold out!!! So now I am not so patiently waiting for them to come back into stock. And once I finally get my hands on them, I promise to give an overview!
Slouchy Pullover Top
This slouchy pullover top is SO comfortable. I love the turtleneck and short dolman sleeves. It's a relaxed fit so it runs large. (wearing XS)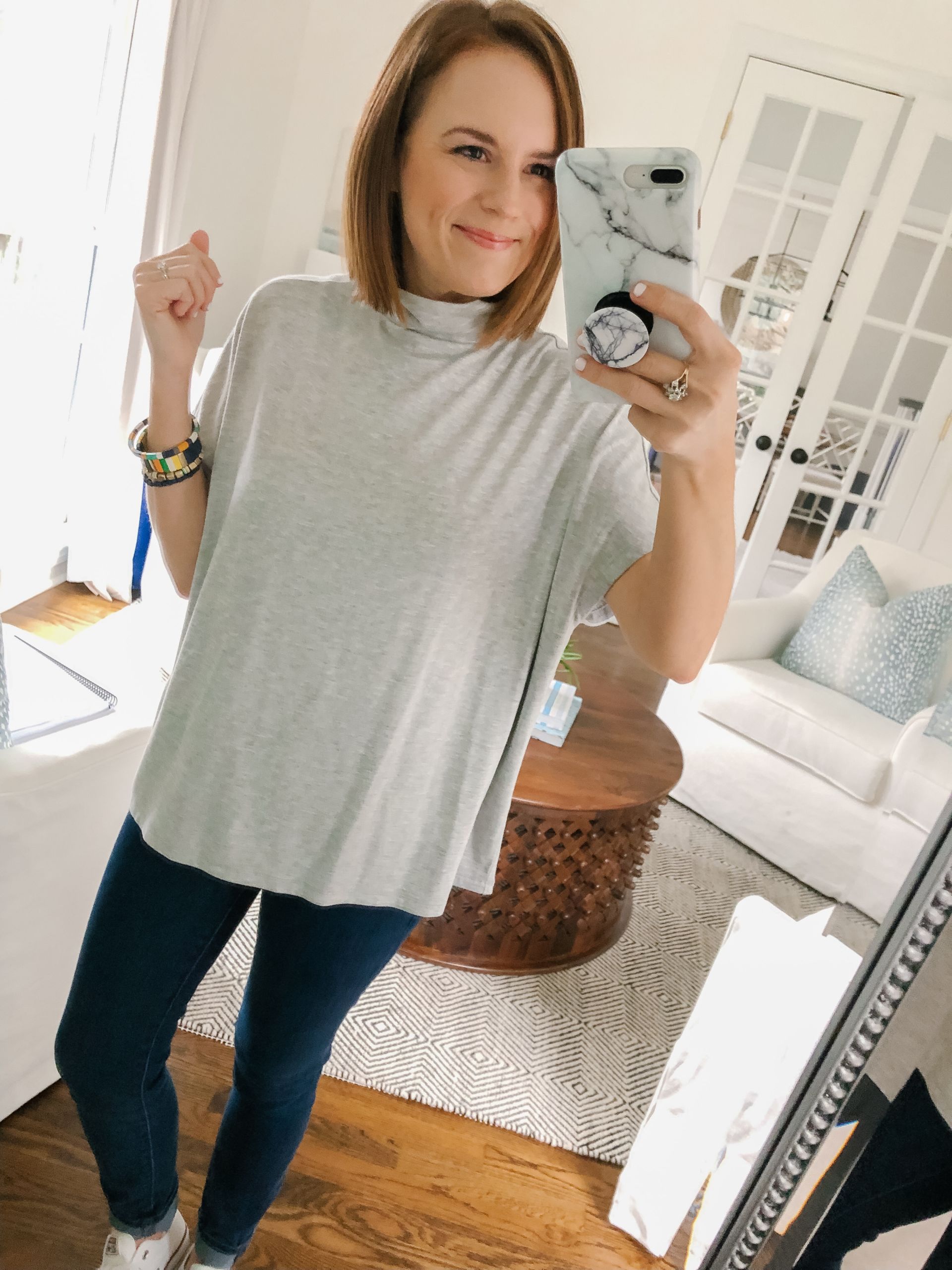 Leather Backpack
This backpack has been taunting me in my Instagram ads for months and I finally scooped it up and LOVE it. I use it on the weekends when we're out and about as a family and it's perfect for hauling snacks, all of our "restaurant toys" and lots more. It also has two side pockets (perfect for your phone) and a front zipper pocket (perfect for your keys). I have it in the grey elephant skin pattern.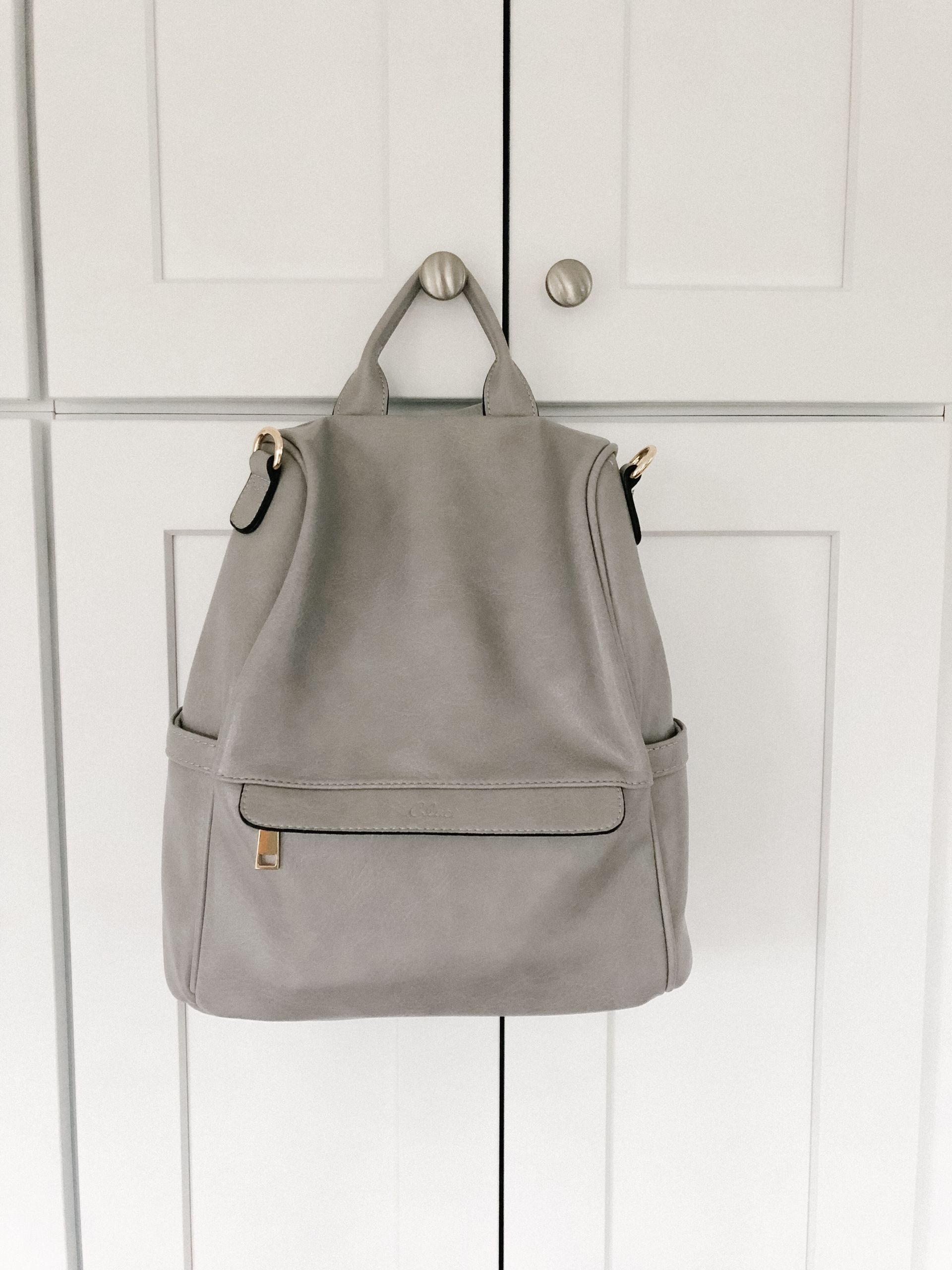 Other Finds
A few more items I haven't had time to snap photos of but wanted to share!