New favorite soup alert!!! With Whole30 Light, we've really had to tweak our Soup Sundays by getting a little creative with Whole30 compliant ingredients. Mostly, I miss cheese right now. However, this Stuffed Pepper Soup was so insanely good that I never even noticed my favorite soup ingredient missing. This Whole30 (and Paleo) friendly soup is stuffed with goodness — bell peppers, cauliflower rice, ground beef and more. It's hearty and definitely hits the spot. Also, both kids ate it, although Caroline picked out every single tomato and bell pepper first, per usual…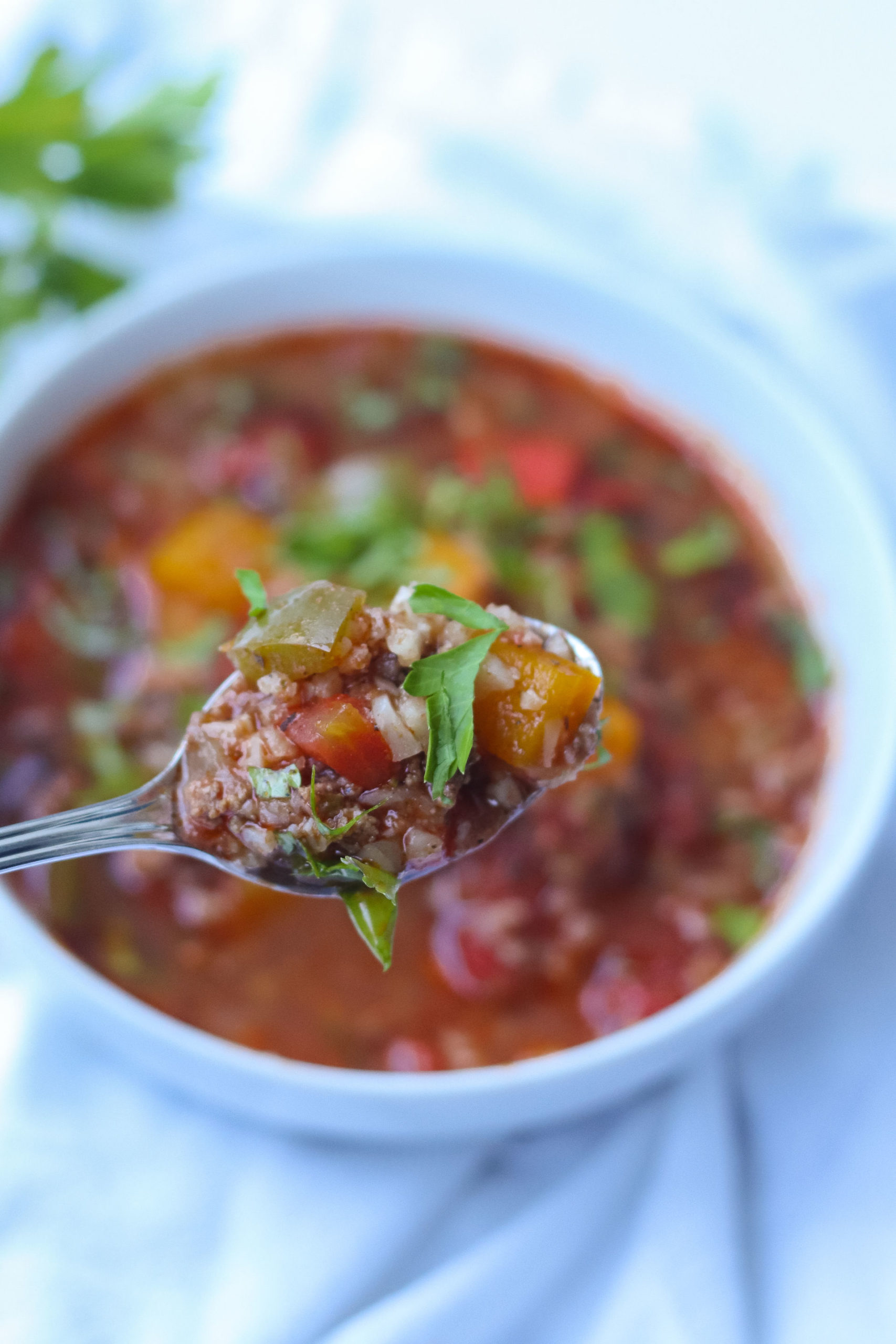 I can't publish a recipe that includes ground beef and not highly recommend this incredible meat mixer/masher for breaking up meats! This tool is one of the most used items in our kitchen!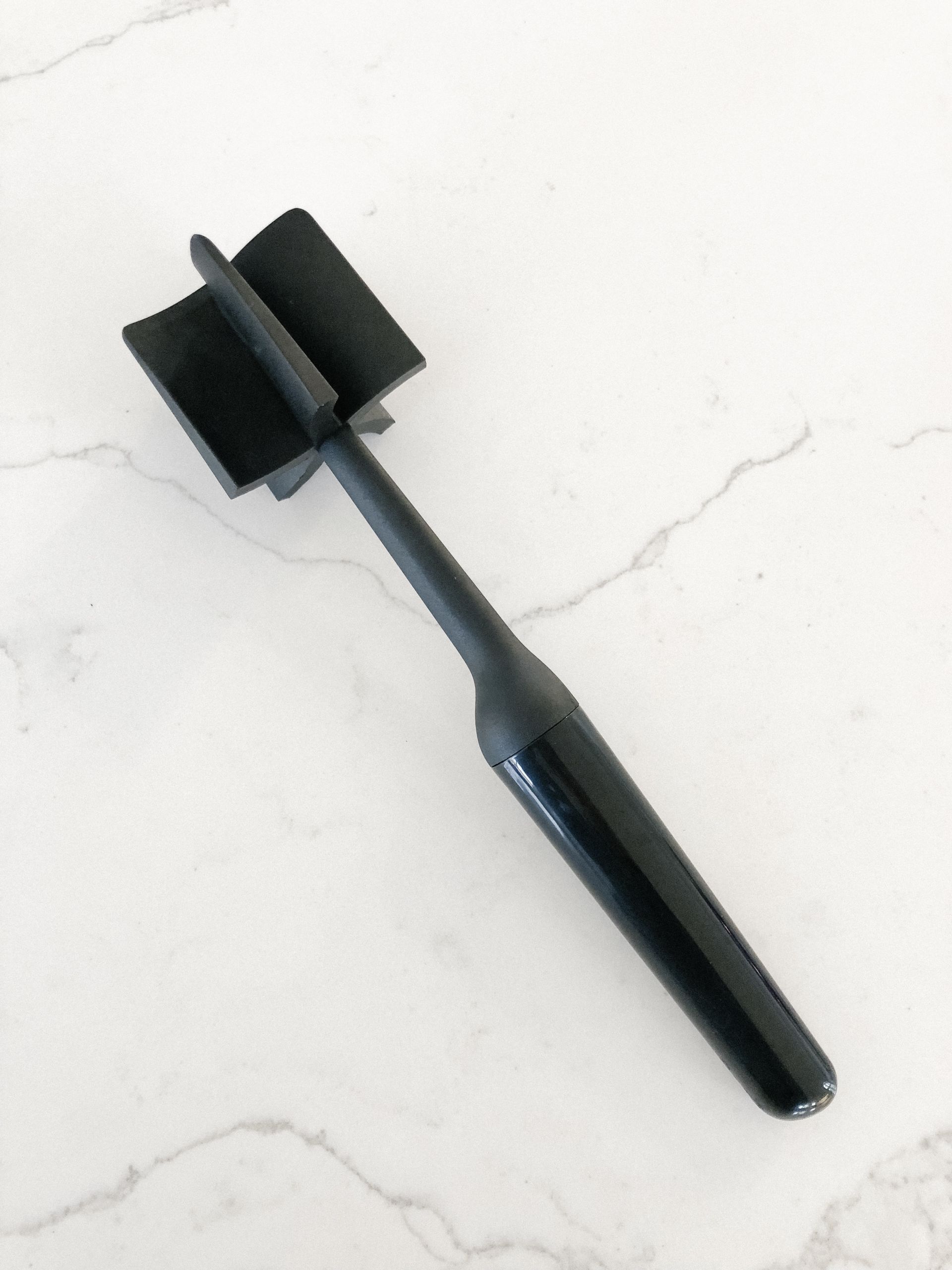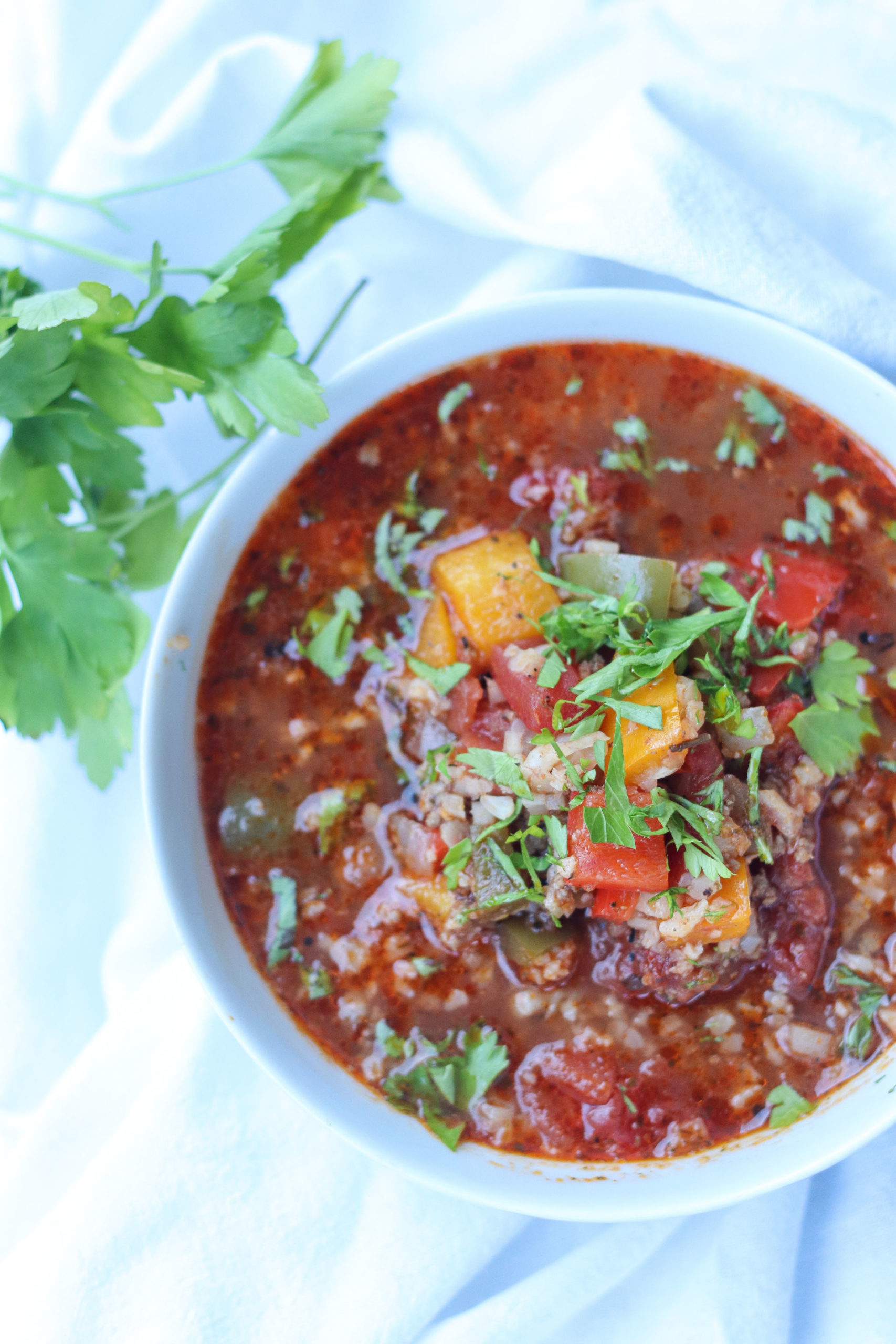 Stuffed Pepper Soup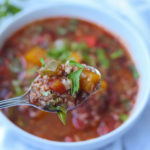 1 lb ground beef
12 oz rice cauliflower
1 medium onion, diced
3 bell peppers (green, orange & red), diced
5 tbsp garlic, minced
2 tsp Italian seasoning
1 tsp paprika
1/2 tsp onion powder
1/2 tsp garlic powder
3 15 oz cans diced fire roasted tomatoes
1 tbsp tomato paste
3 cups beef stock (make sure to use a compliant version if Whole30)
salt to taste
parsley, for garnish
In a large pot, saute beef for 6-8 minutes, breaking up the meat and stirring regularly.

Add onions, peppers and garlic and cook until soft. Season with sea salt.

Sprinkle in Italian seasoning, paprika, onion powder and garlic powder, and cook for 30 seconds or until fragrant.

Pour in diced tomatoes, cauliflower, paste and beef stock. Simmer for at least 30 minutes (the longer, the better)!

Sprinkle salt to taste. Garnish with parsley!