A few of my favorite Amazon items this month!
— FASHION —
Ruffle Short Sleeve Tiered Mini Dress
I own this dress in 3 colors now and am obsessed with this print!!! Also, this dress is lined so it's not see-through like some of the others that I've purchased and returned from similar brands. It comes in a rainbow of colors and prints. I'm wearing size small.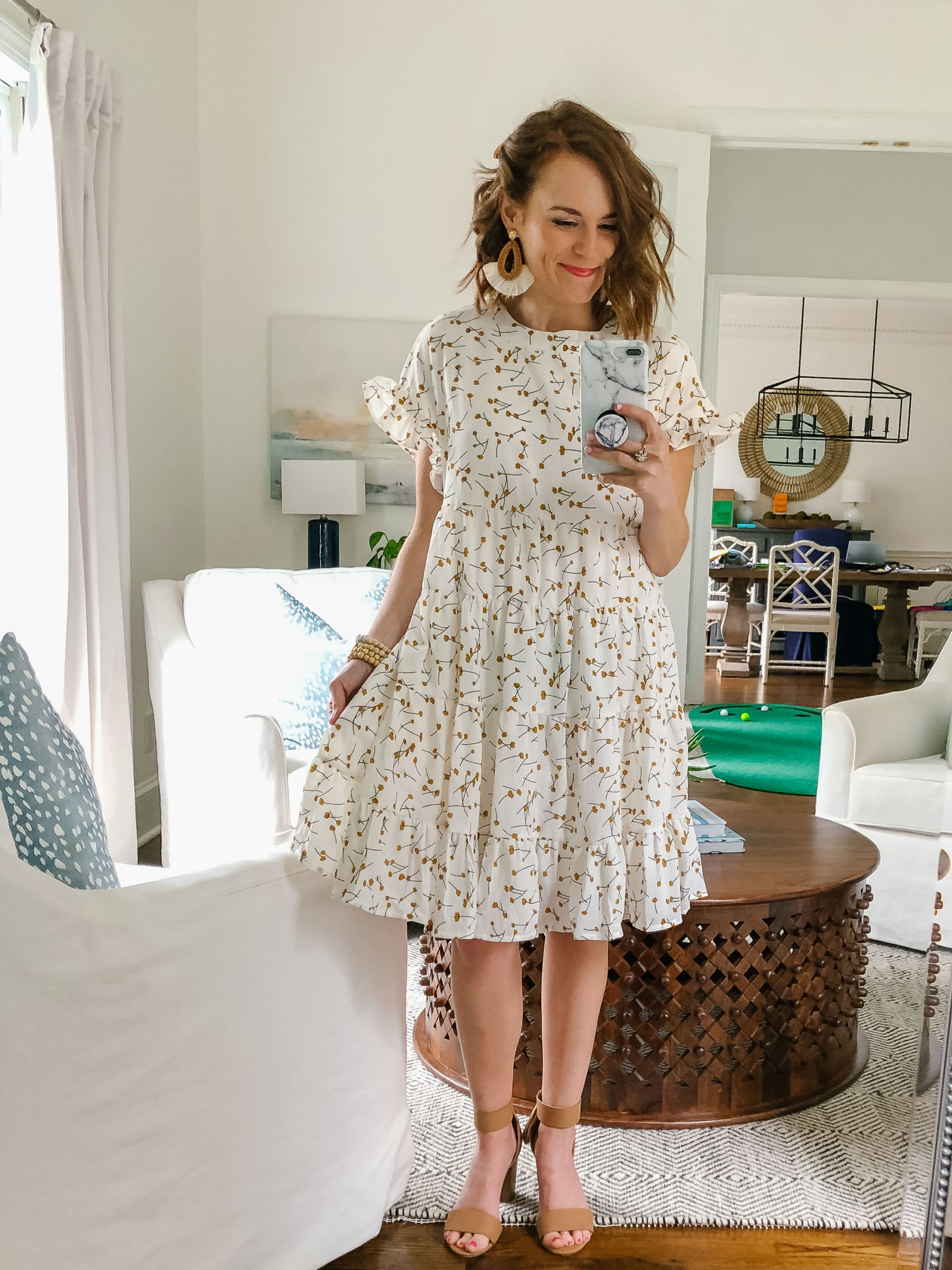 This dress is SO fun for spring. It's light, comfy and LINED!!! It comes in 5 fun prints. I'm wearing size small and paired it with these earrings.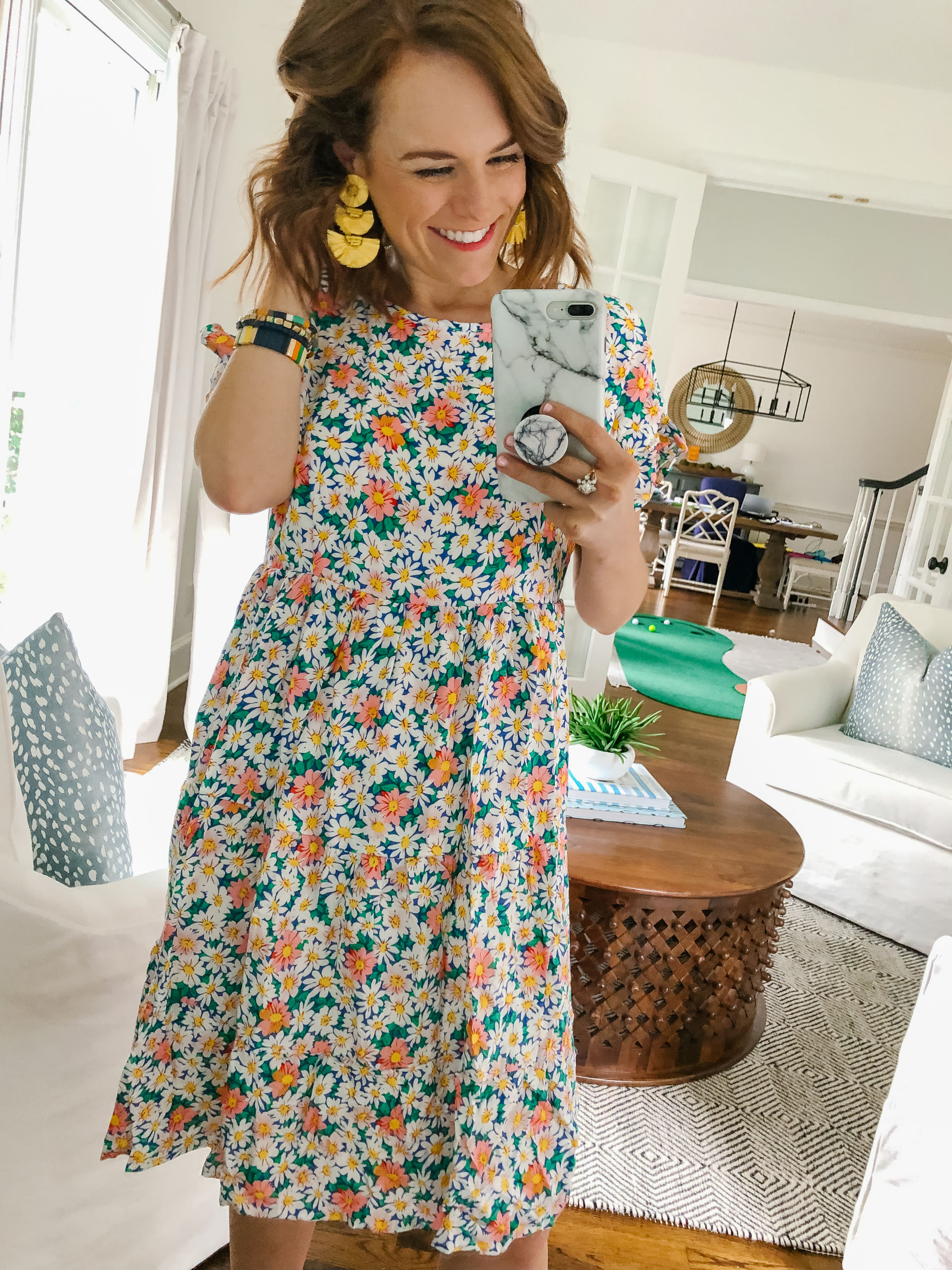 One of my top 3 amazon items from this month!!! I am obsessed with this top. I'm wearing the neon green color in size XS. It's SUCH a fun shirt. It fits really well and the quality is great. Comes in several colors.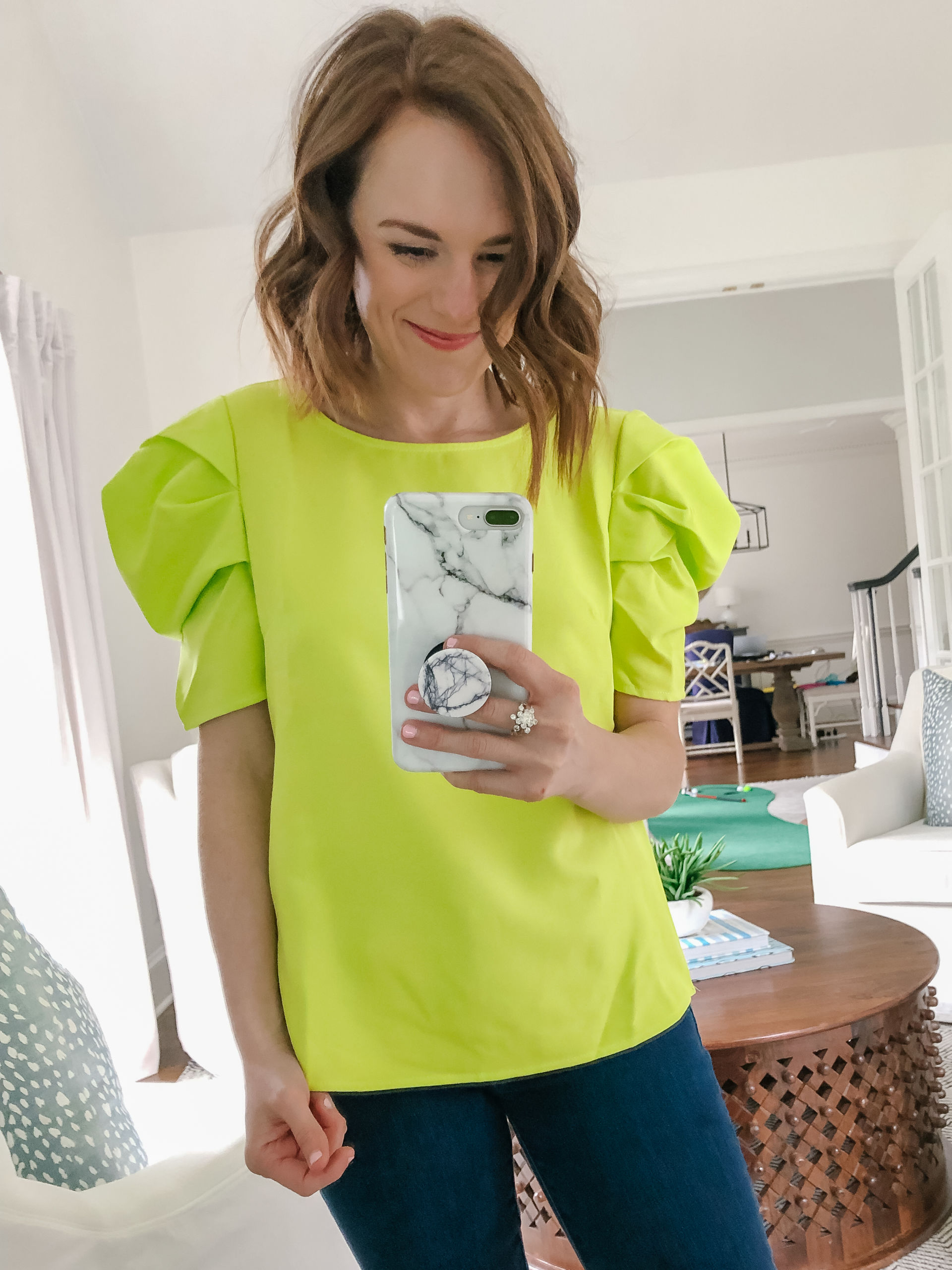 Crochet Pom-Pom Sheer Lace Bell Sleeve Dress
Um, definitely sheer and requires a slip underneath. Returned.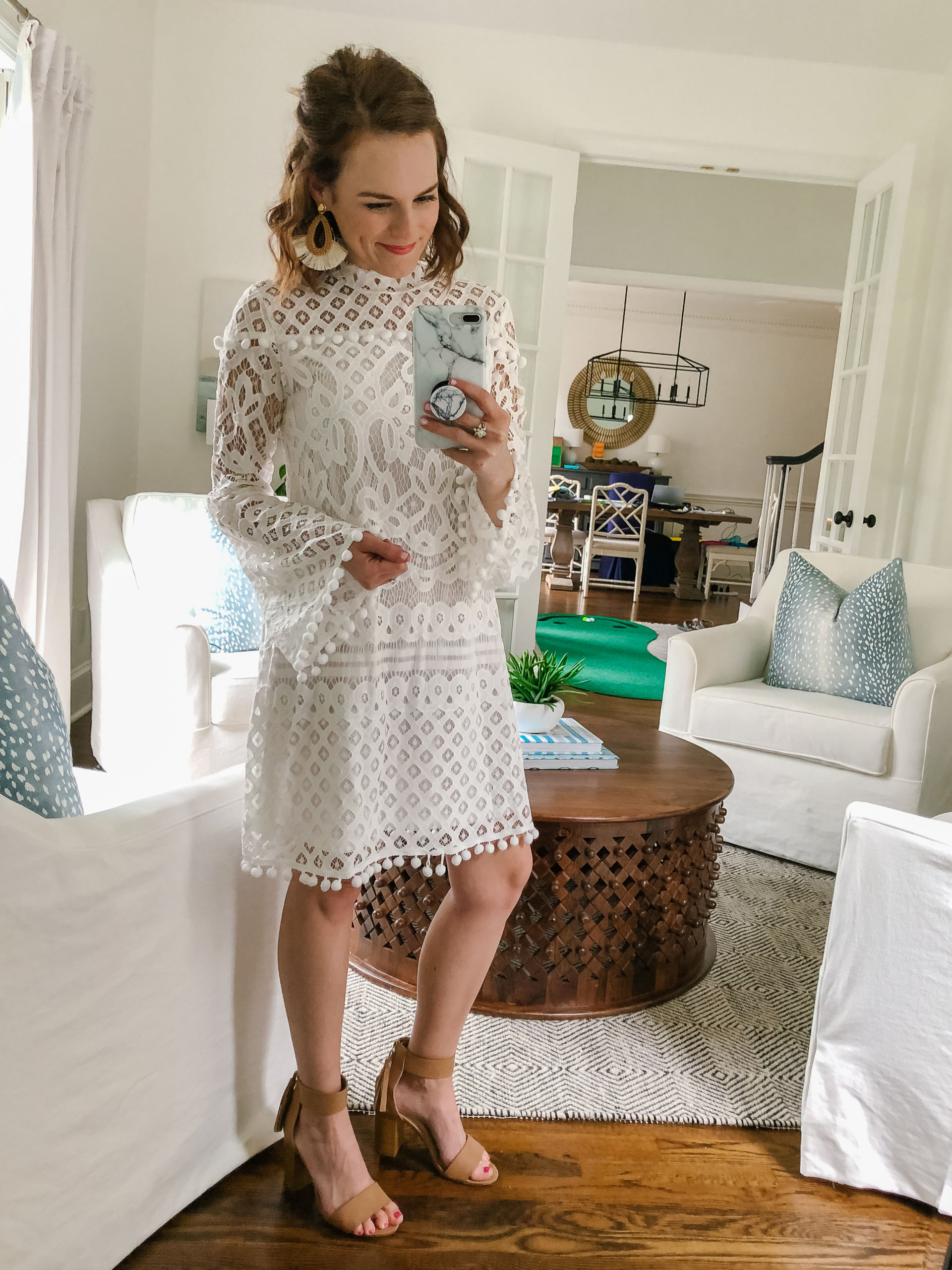 High Neck Plaid Fit & Flare Midi Dress
I own this dress in burgundy and loved it so much I scooped it up in yellow. It is BRIGHT. I almost returned it because it's so loud but Matt told me to keep it because he loves the color. Wearing XS. Paired with these diamond studs.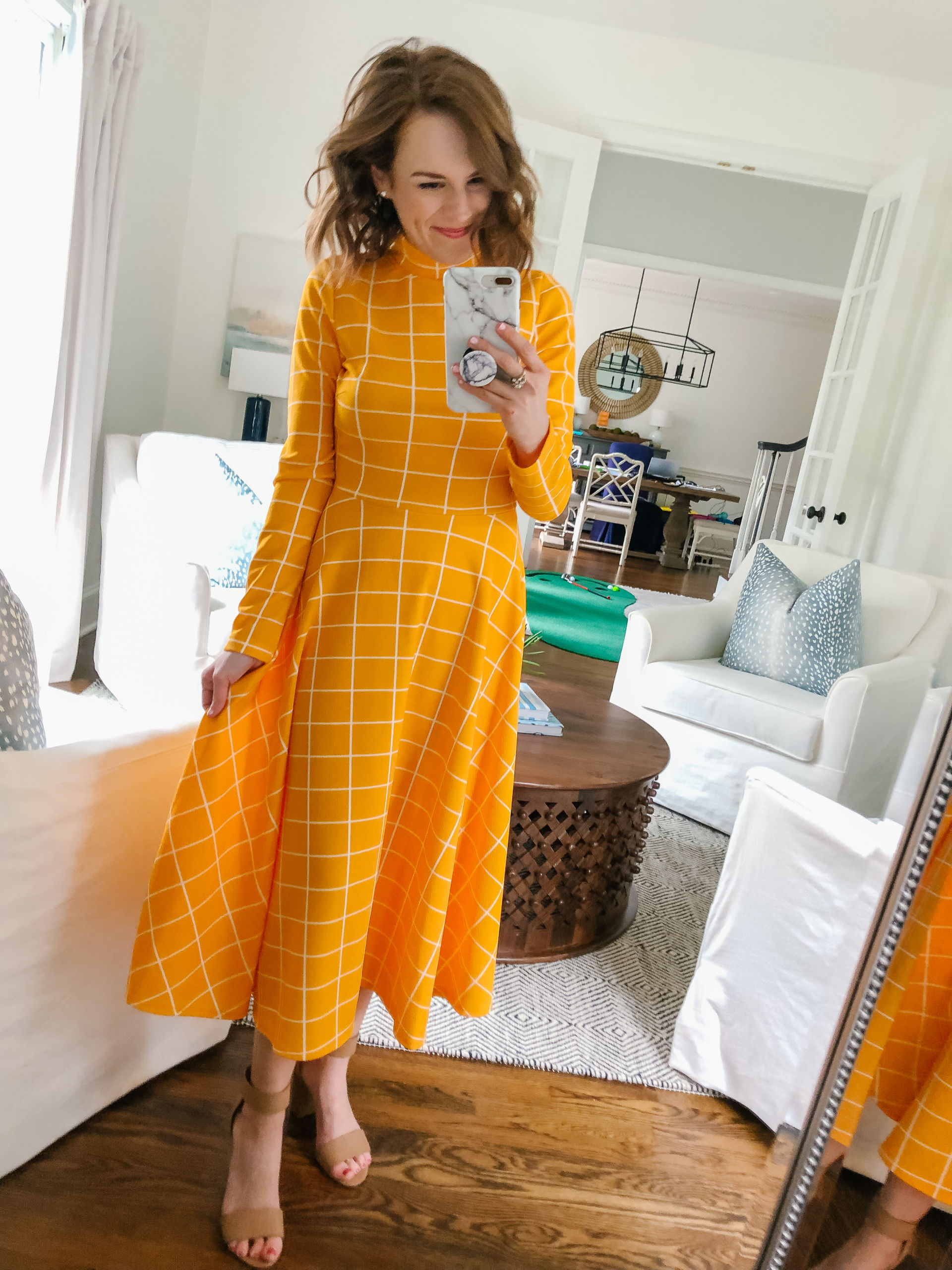 Floral Print Ruffle Puff Short Sleeve Blouse
The sleeves were really tight on this top and it's pretty sheer. Wearing XS. Returned.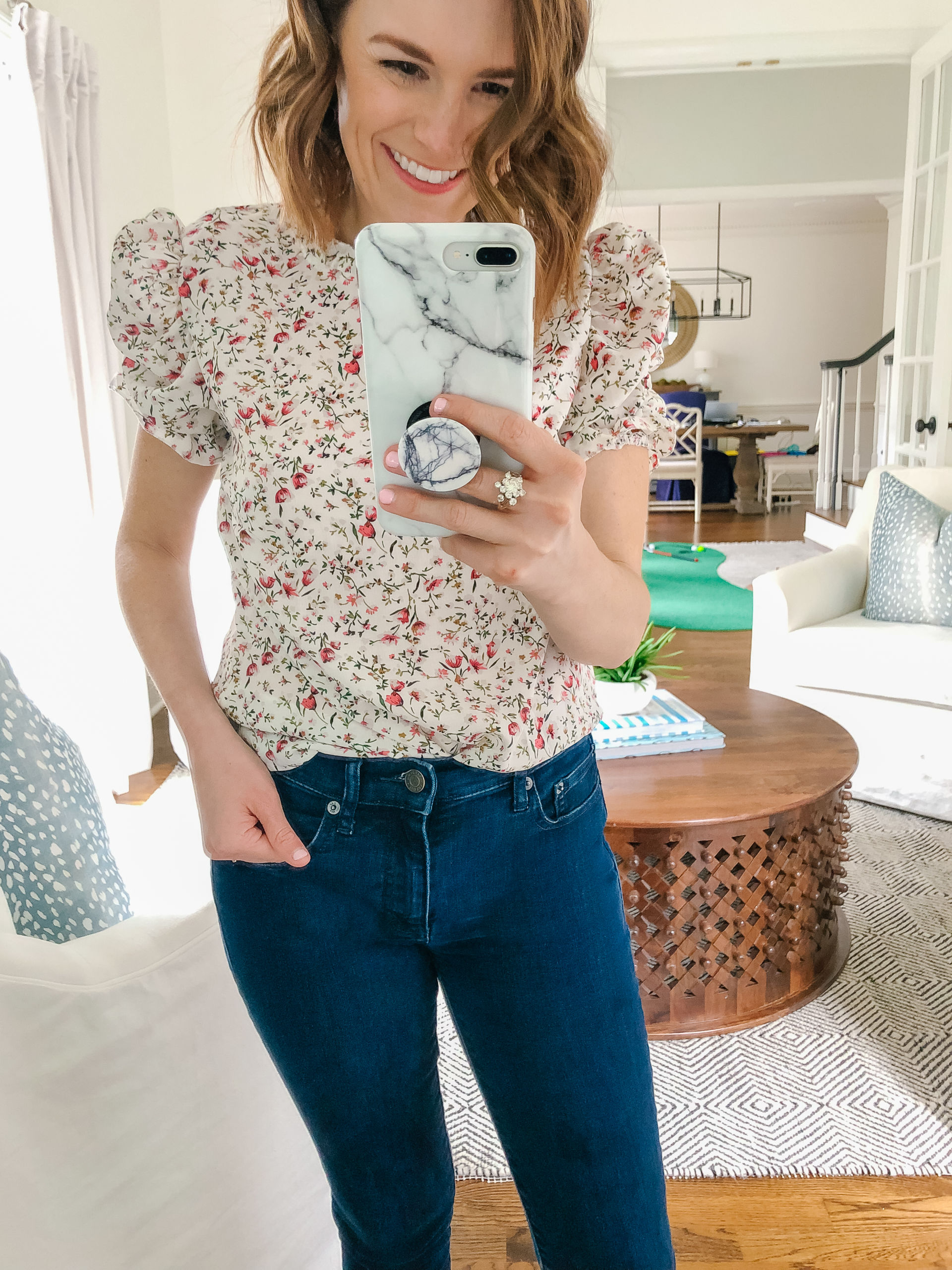 I love this skirt SO much!!! I'm still trying to figure out what sort of top to pair it with but am obsessed. The quality is excellent. Wearing size small. Comes in a bunch of colors and prints. Highly recommend this skirt.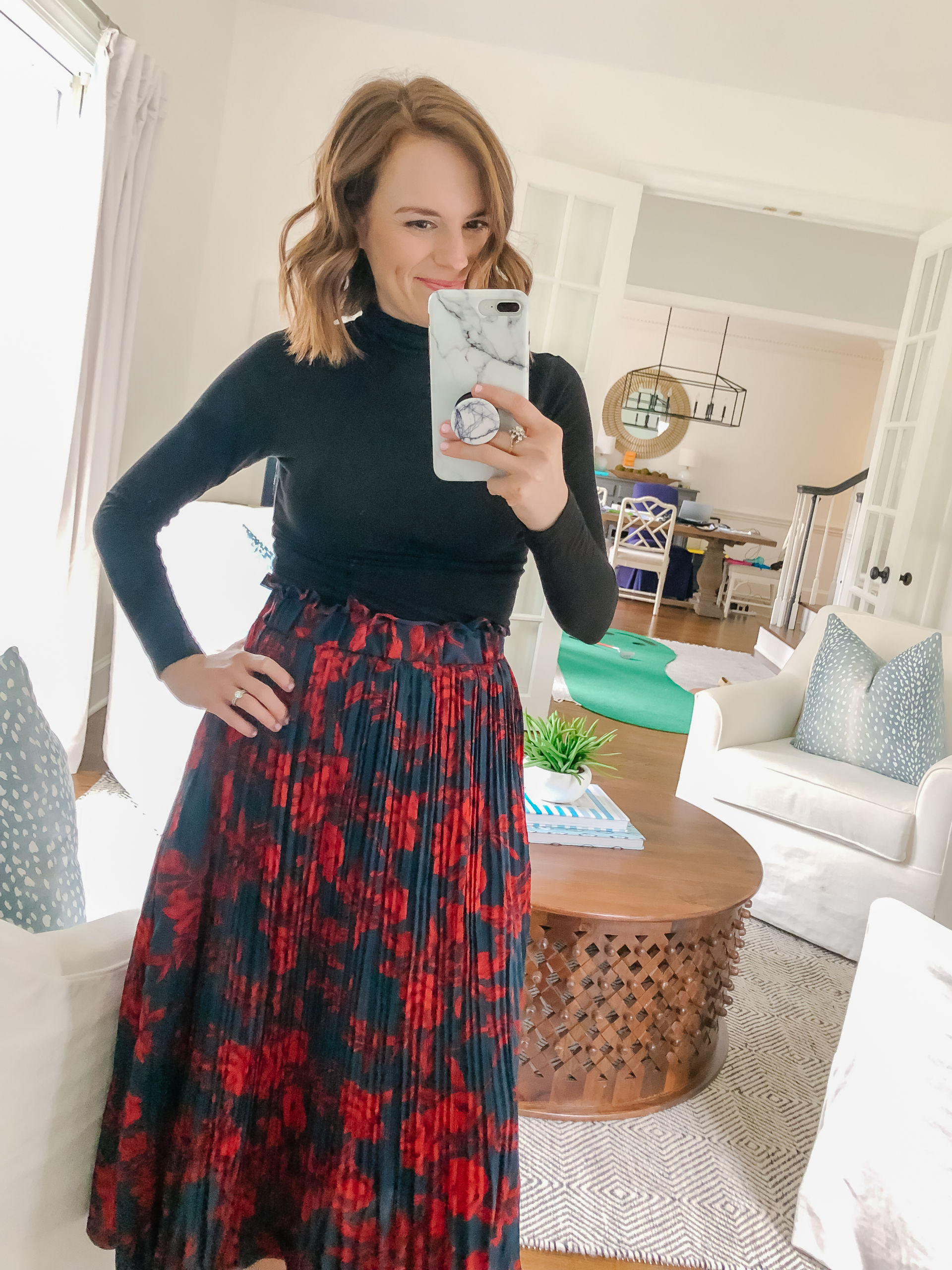 Colorblock Tile Bracelets
Love these! Bracelet #1 // Bracelet #2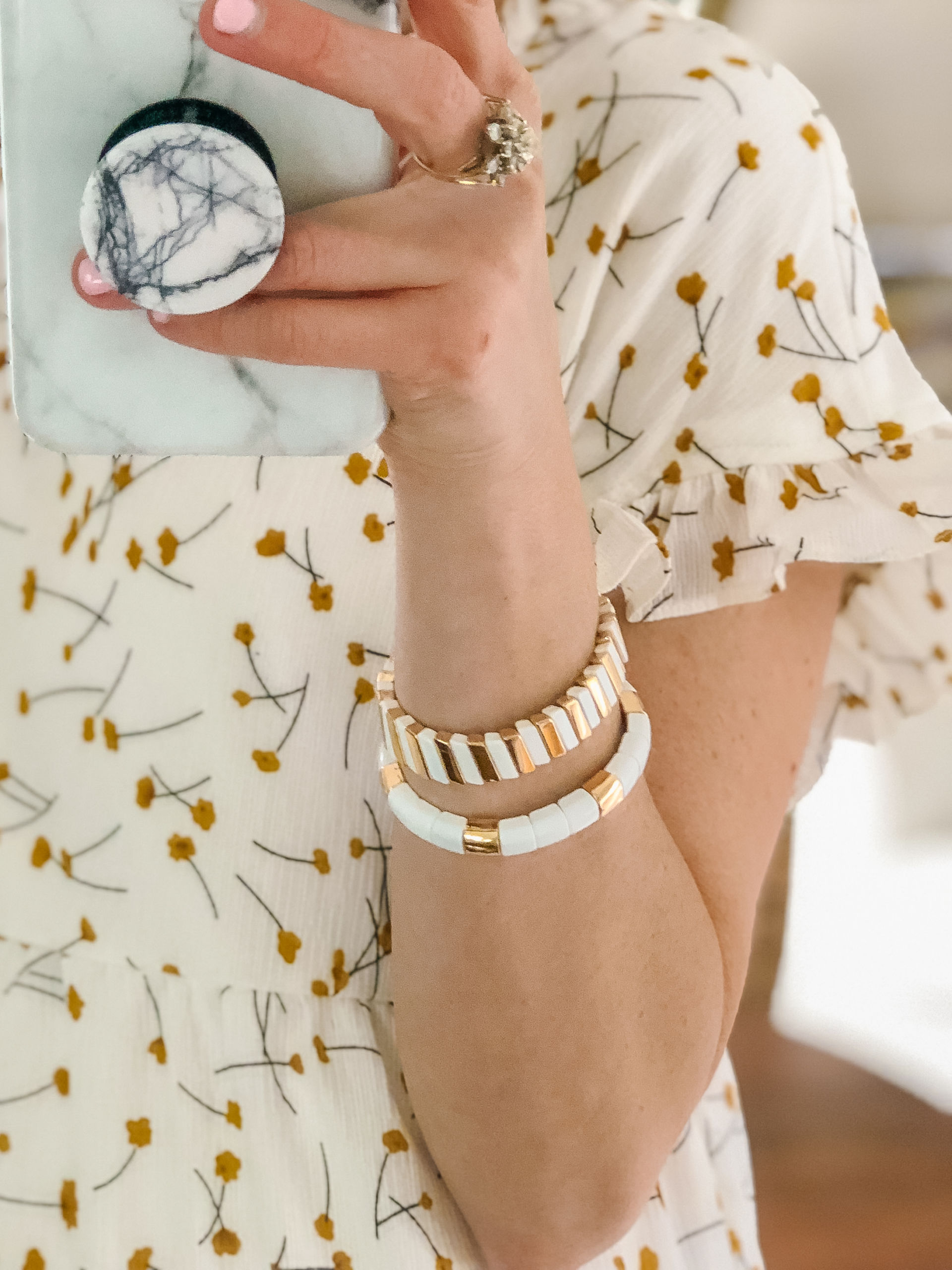 Striped Sleeveless Wide Leg Jumpsuit
Normally I cannot pull off wide leg pants or jumpsuits, but this midi jumpsuit hits me perfectly at full length! It's perfect for the taller ladies to wear as a midi and shorter ladies to wear full length! Also…it has pockets! Comes in lots of colors. Wearing XS. Paired it with these earrings.
Amazon Accessories
Sharing my top 9 favorite accessories right now from Amazon! I own all of these items and love them SO much!!! If you want a full list of my favorite accessories, visit my Amazon Accessories Page!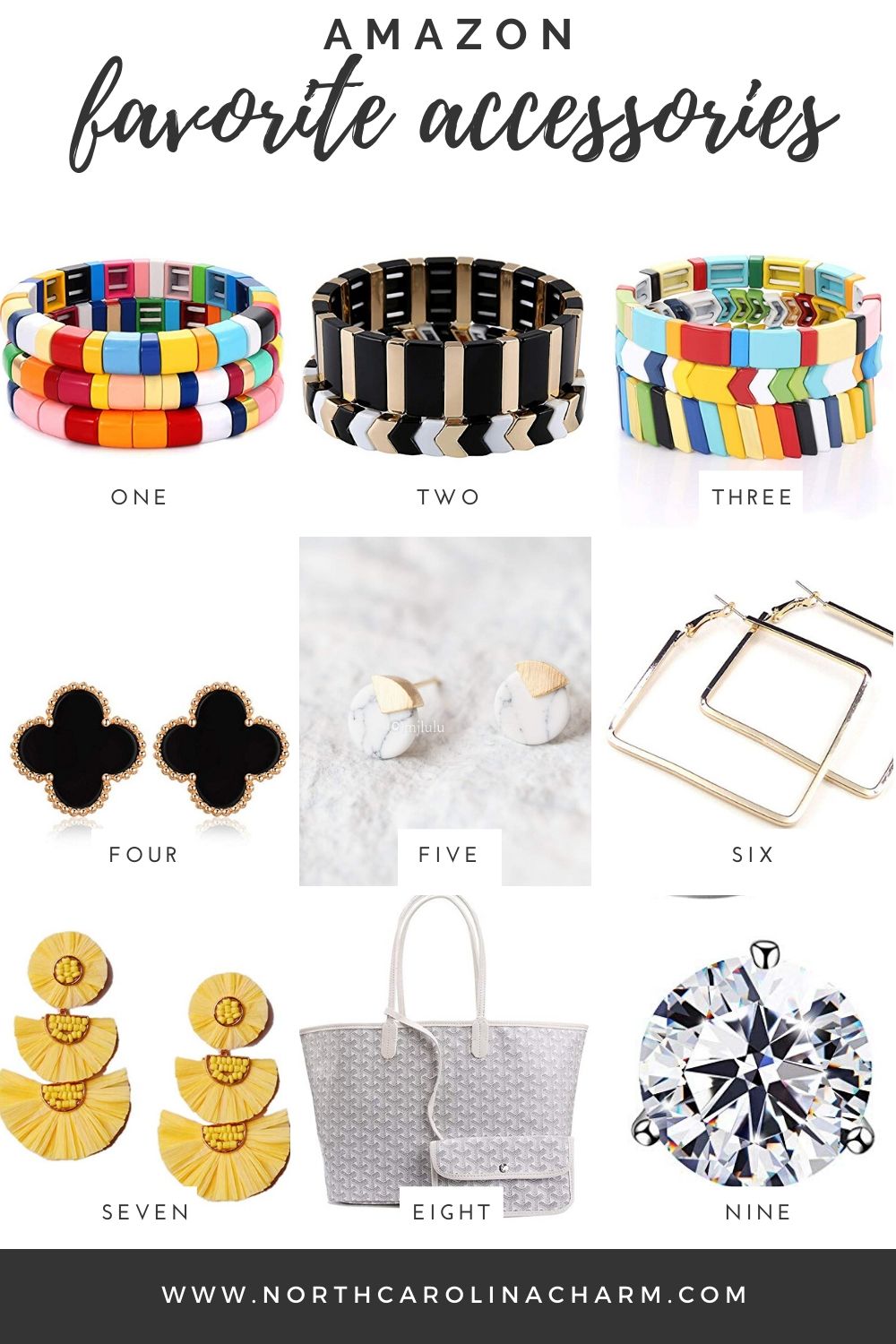 one / two / three / four / five / six / seven / eight / nine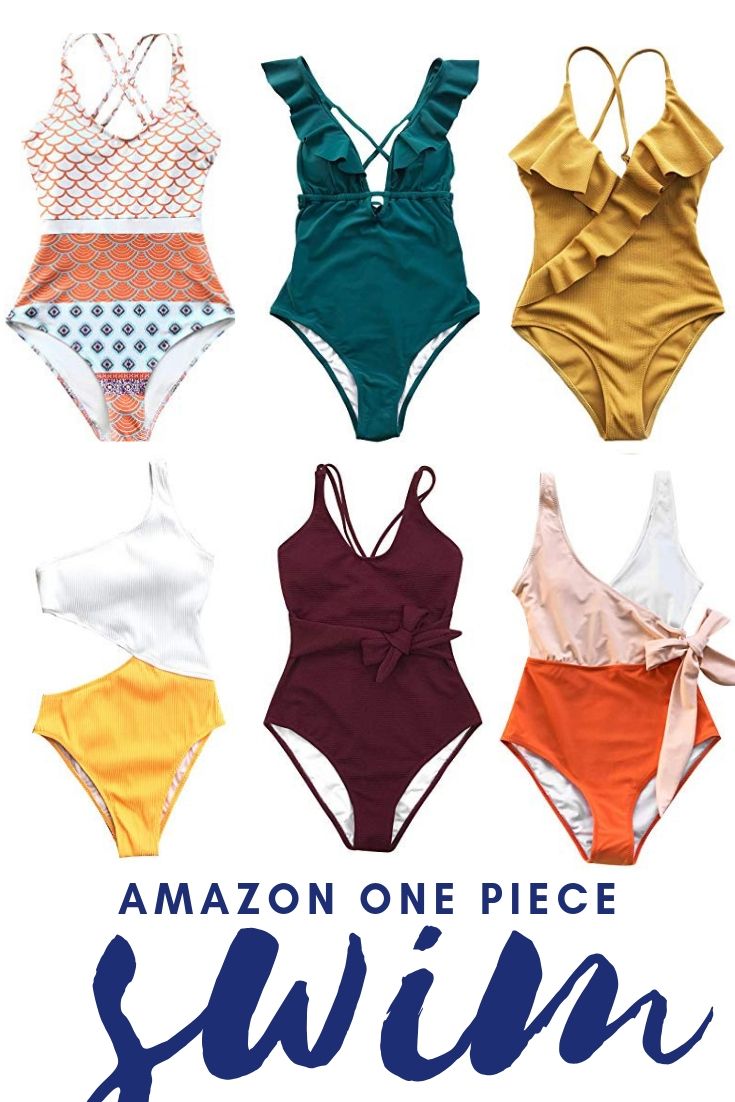 1 / 2 / 3 / 4 / 5 / 6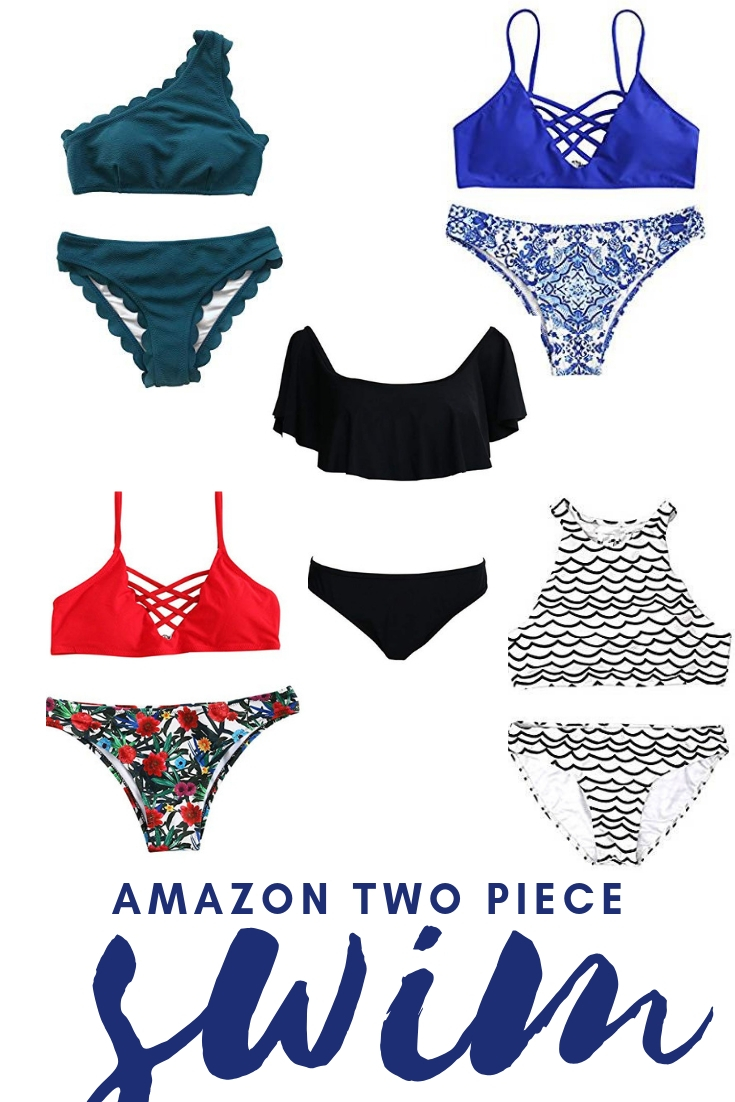 1.Petals One-Shoulder Bikini 2. Floral Print Criss Cross Bikini Set 3. Off Shoulder Ruffle Bikini 4. Floral Print Criss Cross Bikini Set 5. Deep Waves Bikini
Other Fashion Finds
— HOME —
Meal Planner Pad: I love how this magnetic7x10 inch pad features a tear-off grocery list!!!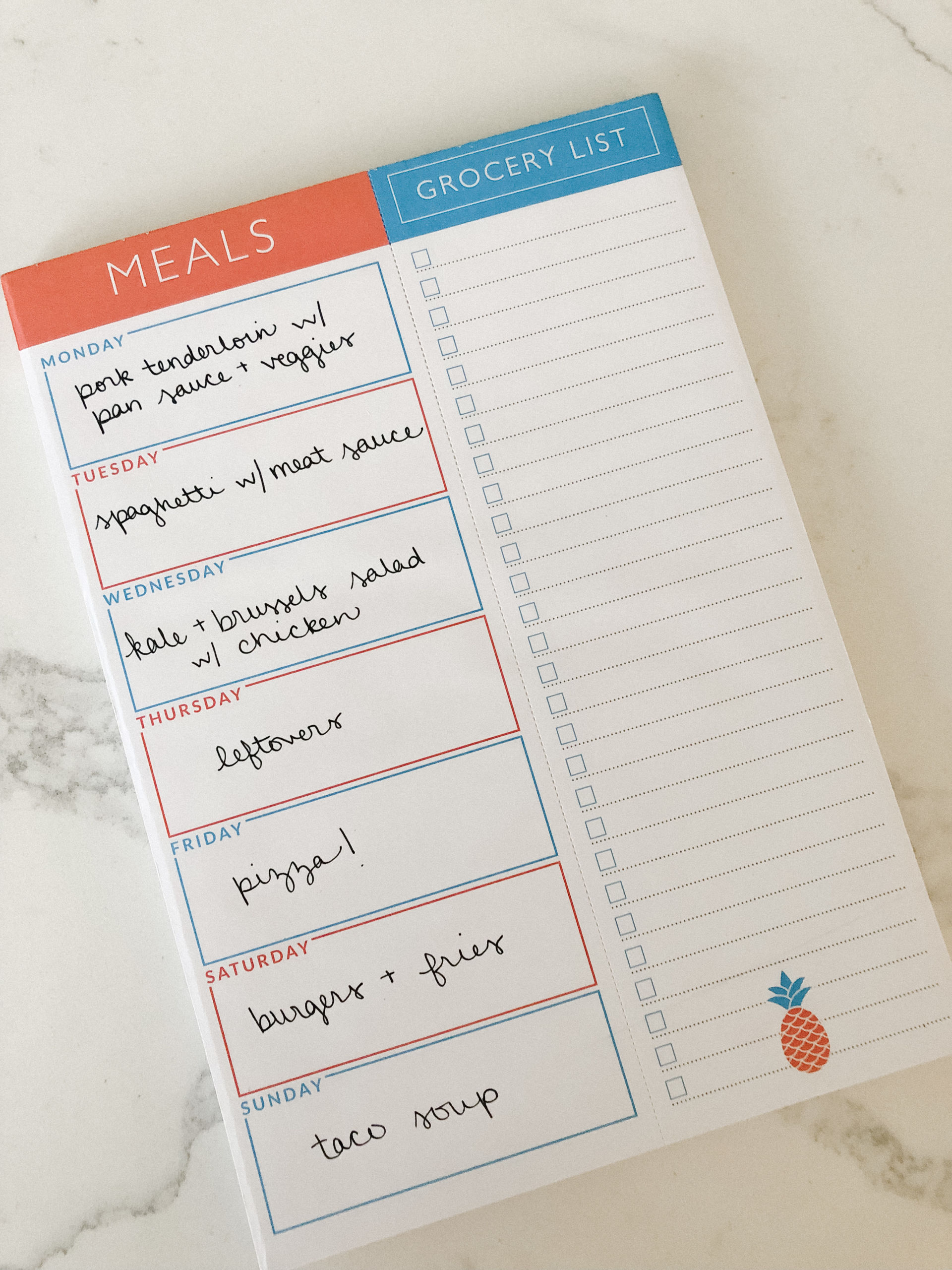 Jessica Simpson's new book, Open Book, is so incredible and I highly recommend scooping up a copy!
From Amazon: Guided by the journals she's kept since age fifteen, and brimming with her unique humor and down-to-earth humanity, Open Book is as inspiring as it is entertaining.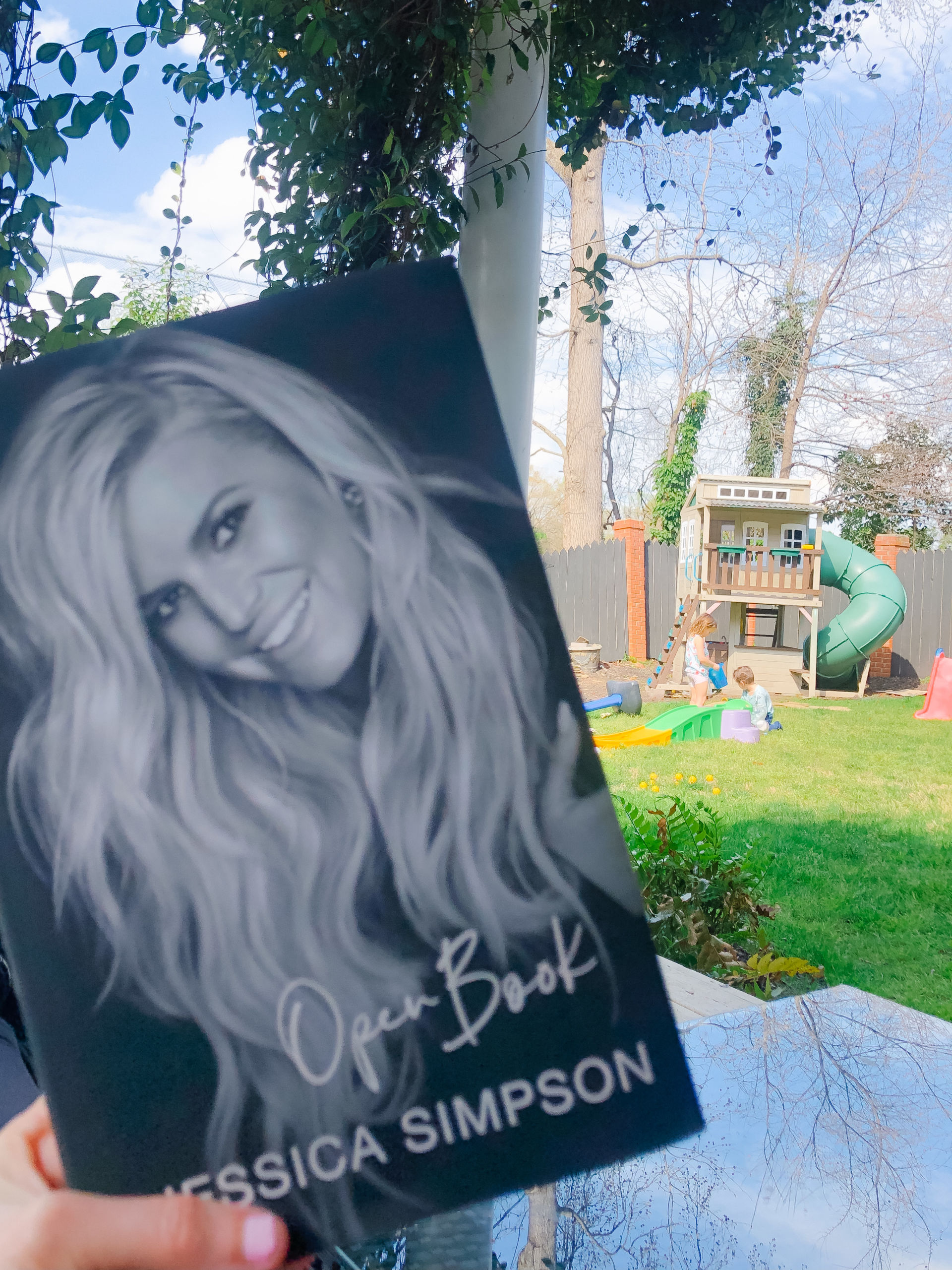 Other Home Finds
— BEAUTY —
Reporting back on the lash serum…I really like the Grande Lash and it's a little cheaper than the Revitalash.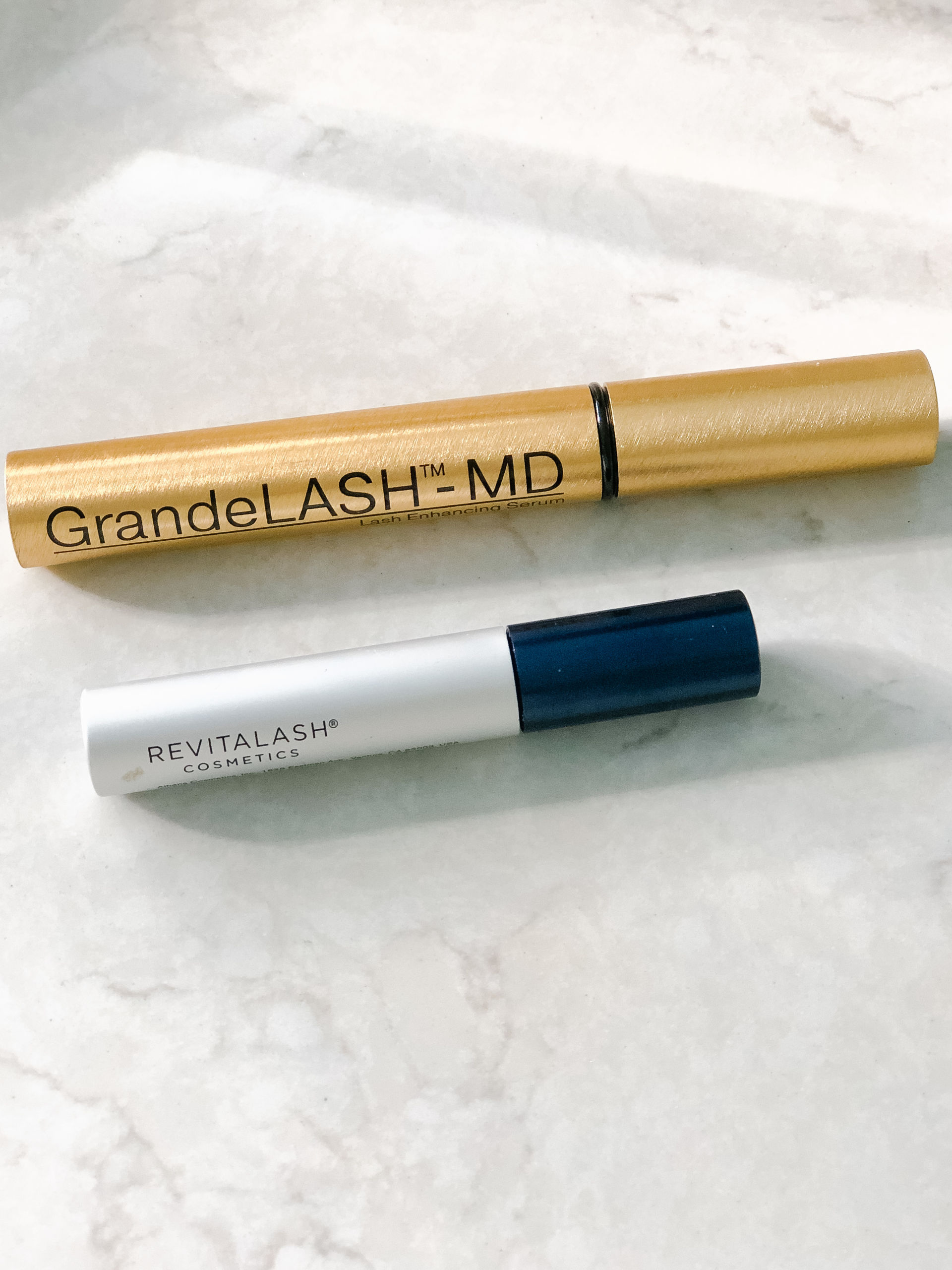 Mario Badescu Seaweed Night Cream
This night cream is incredible. It goes on super thick, smells so clean and kind of like…well, seaweed! I love all Mario Badescu products and use a lot of them so I knew this product wouldn't disappoint. A little cream goes a long way so it lasts a long time and is a great price point! Available on Amazon / Sephora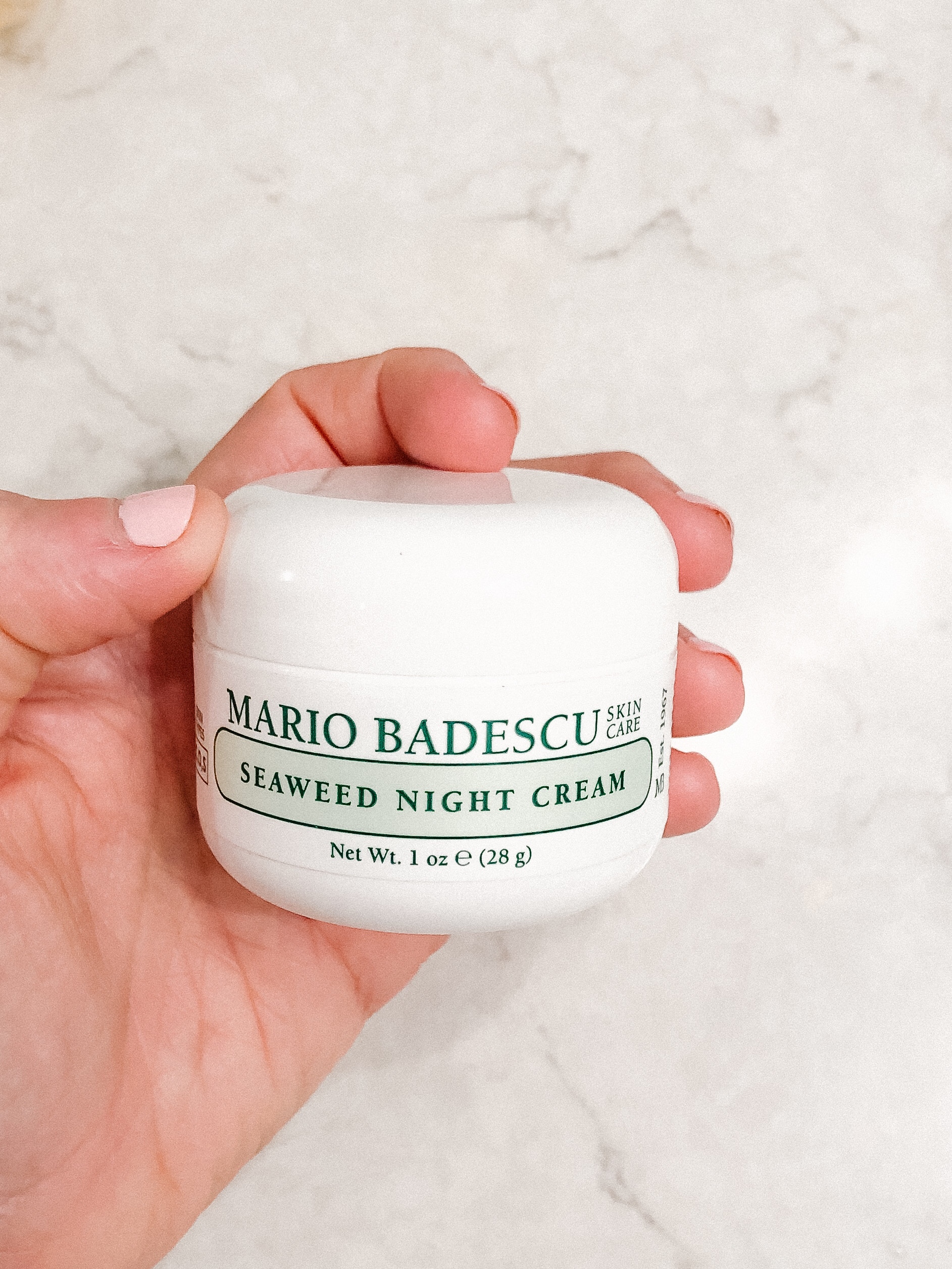 OK, this next product is one that my sister has been trying to convince me to buy for over a year — the M-61 PowerGlow Peel. I finally purchased a box from Amazon (fulfilled through Blue Mercury) and I couldn't be more upset…that I waited a year to try these. Each wipe is a 1-minute, 1-step exfoliating glow peel with glycolic, vitamin K & chamomile. After even just my FIRST use, I messaged my sister and told her that my skin felt drastically different the next morning. I cannot get over how powerful this peel is — and it's just a quick wipe!! I cut my wipes in half to get two uses out of each treatment. **I have received SO MANY MESSAGES from y'all RAVING about this product since I shared it!!! I'm SO glad y'all are loving it too!!!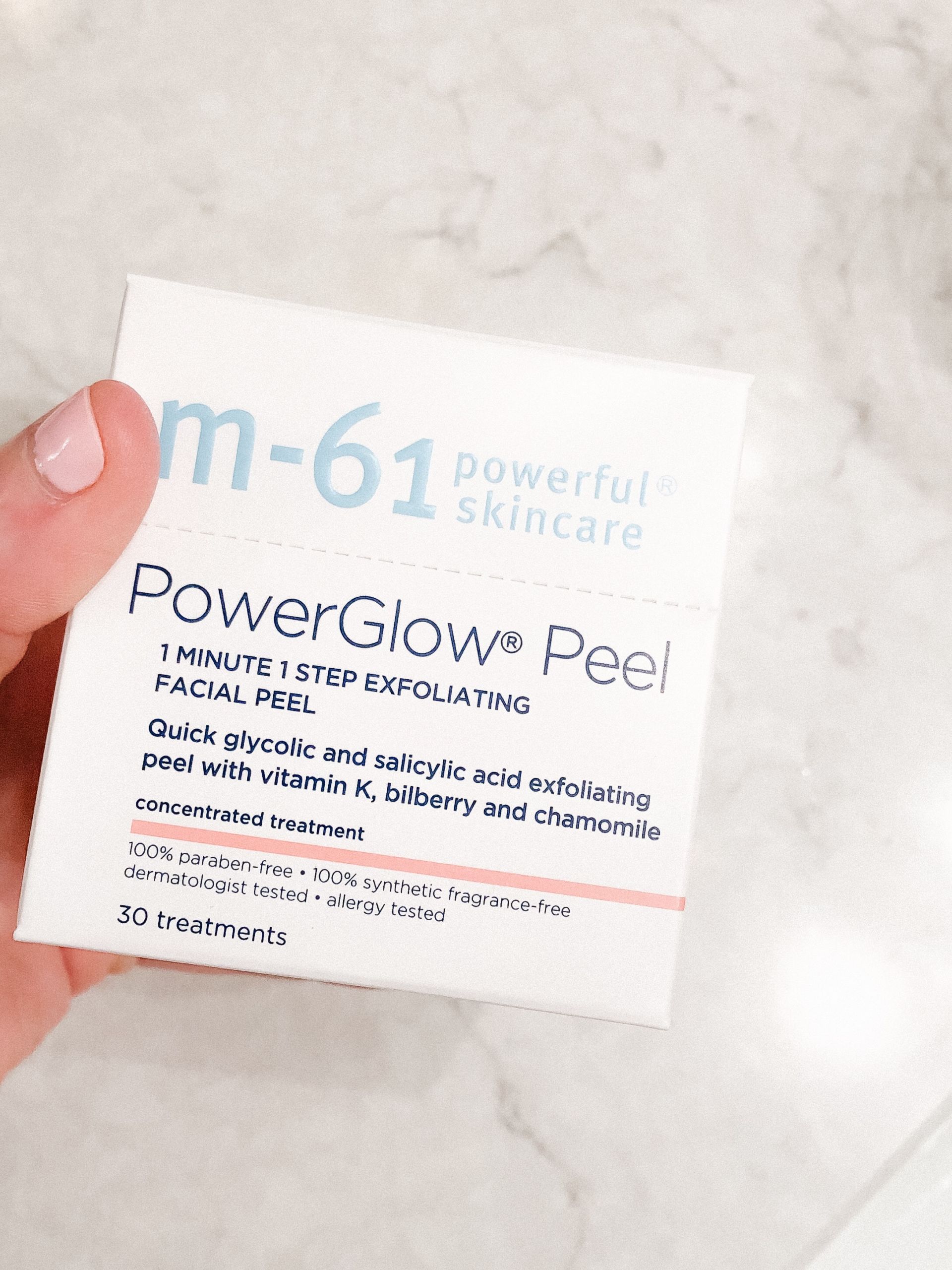 — KIDS —
Bow & Arrow Sets: We've been buying ALL the kid toys lately with all of our extra time at home now. We surprised the kids with these bow & arrow sets last weekend as their end-of-week reward and they have provided the kids with HOURS of entertainment. Highly recommend these!! They are SO much fun.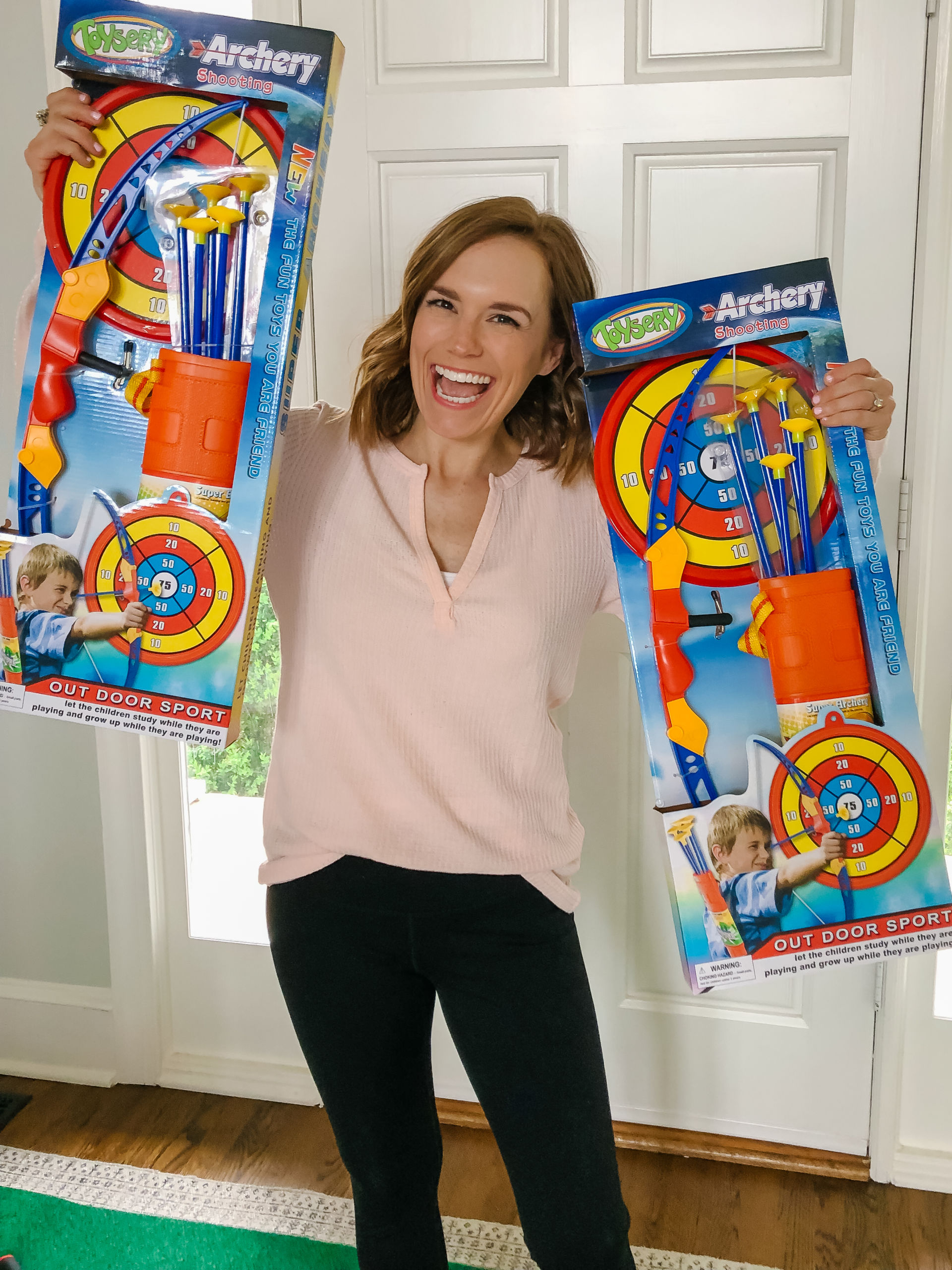 Caroline was so excited to twirl the night away in this gorgeous lace dress at daddy daughter dance. It runs large so size down to make sure the sleeves don't slip off the shoulders. Very impressed and highly recommend!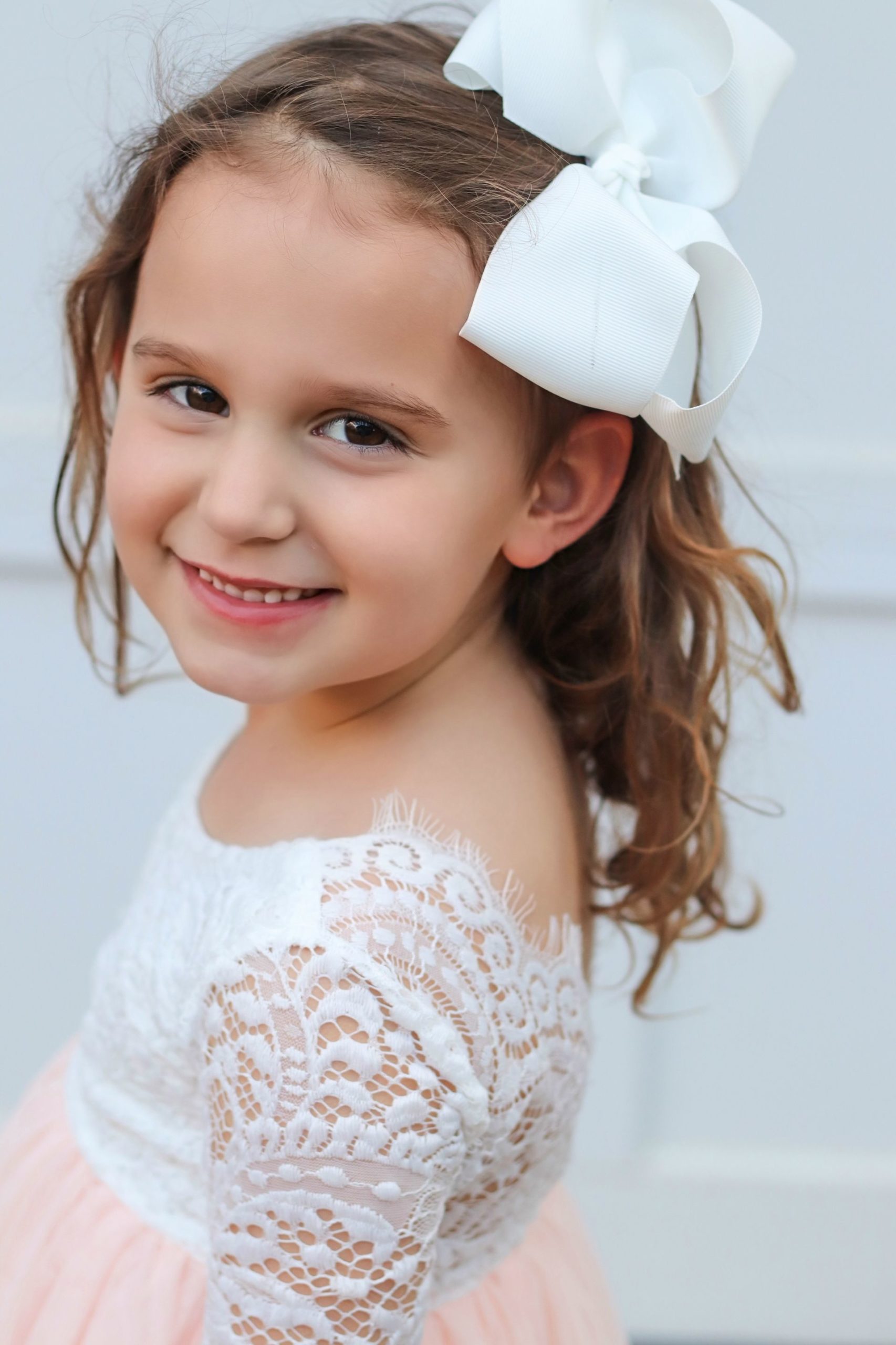 Workbooks
These are the workbooks we're using for Thomas and Caroline right now: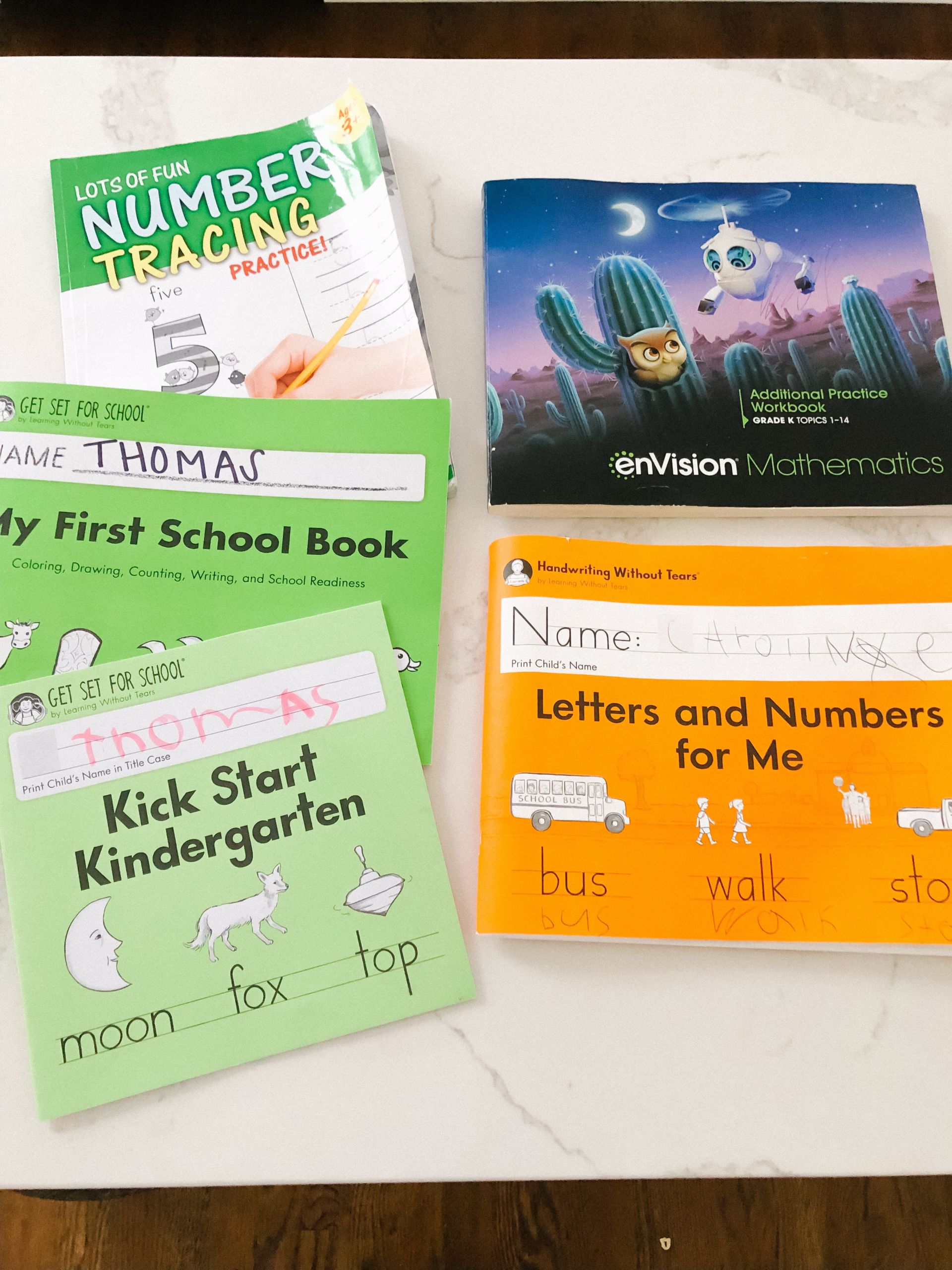 Another toy to keep them distracted while we work! Also, I absolutely could not work without my AirPods right now!!! Worth every single penny.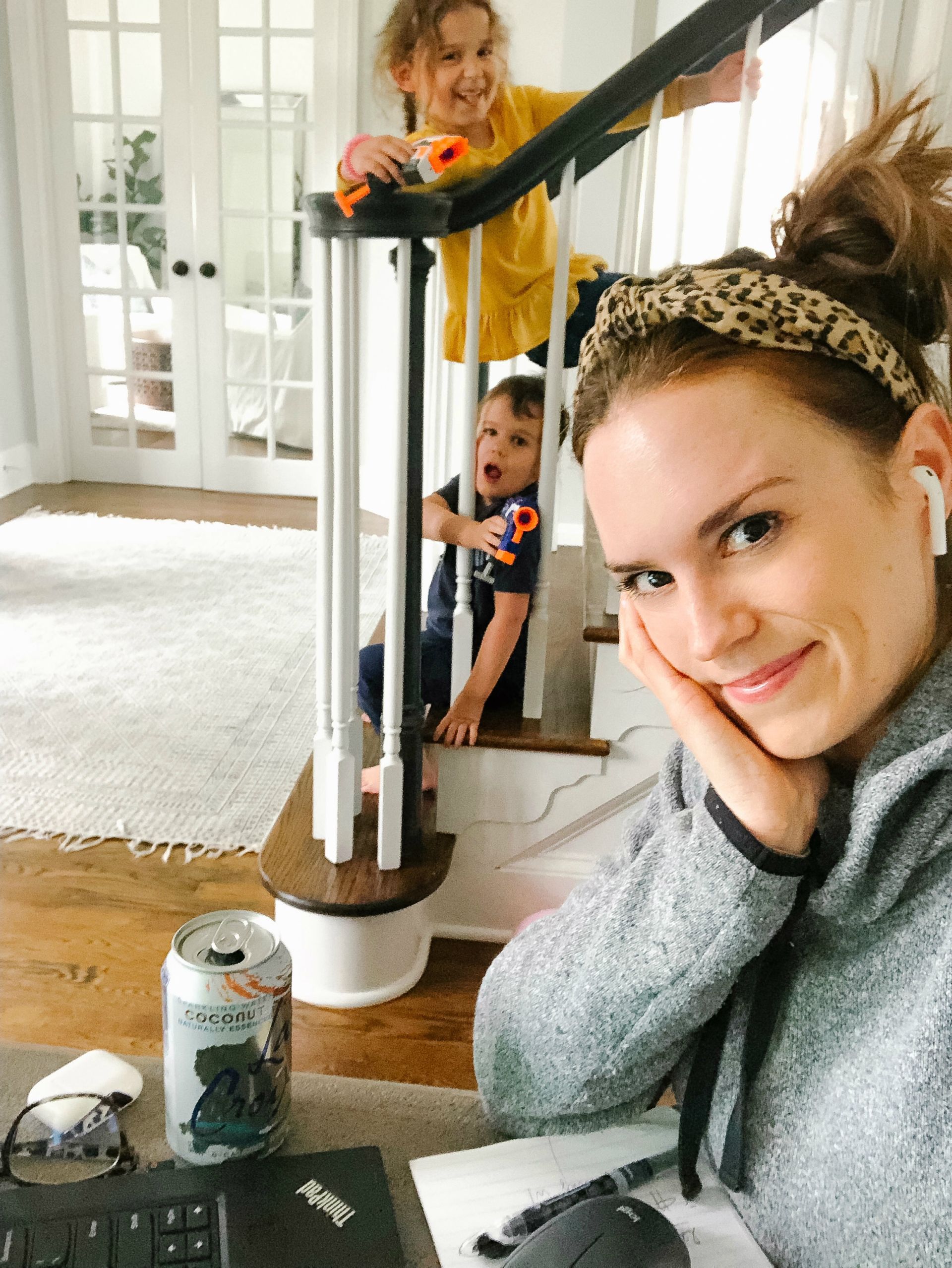 HEADBAND
Other Kid Stuff
In Case You Missed It