Happy Friday! What a week it has been!
1. The Snack Hunt
This past week I've been enticing the kids to stay upstairs for Quiet Time with fun snacks or little surprises afterwards. Even though I find myself muting my conference call line to threaten the loss of their surprise at least 4357439850734 times, Quiet Time is crucial for me and Matt to power through work that requires more focus, conference calls, etc. So last week when I started this little reward system, it was just a paper bag filled with a snack and some days I would include a little surprise outdoor toy (bubbles, chalk, etc.). Anyway, this system has been awesome. And then yesterday I discovered the best trick of all time that really took it to a whole new level…instead of coming downstairs to their surprise on the counter, I'm hiding their treats in the backyard and they have to go hunt them down. This adds at least an additional 15 minutes of quiet time…and there's nothing more entertaining than taking a conference call while watching the kids through the window searching for their snacks/surprises…and their excitement when they finally find their treat!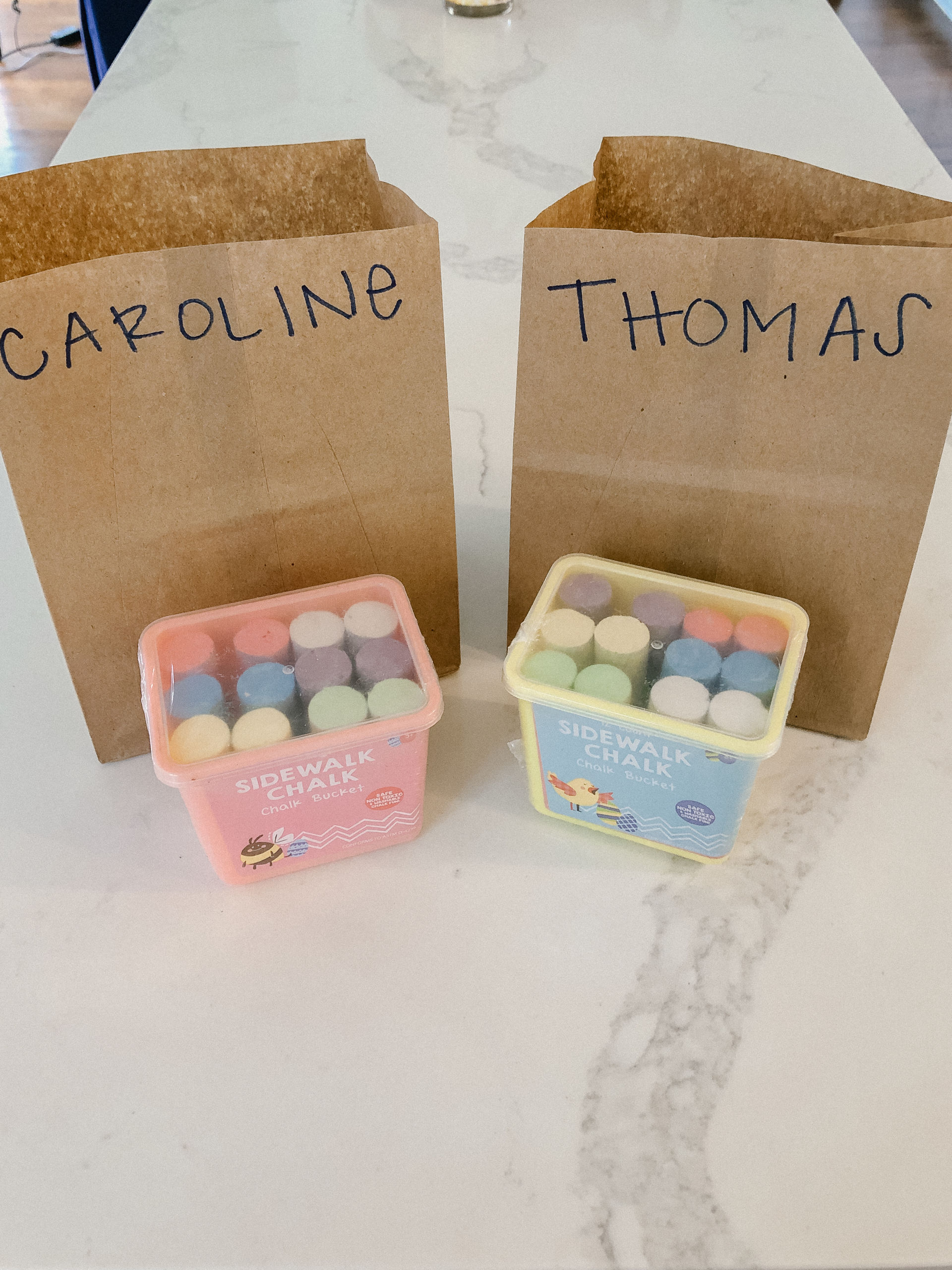 2. Cherry Blossom Trees in Bloom!
After a week of pajamas, last Sunday we all committed to getting dressed. Naturally, I then convinced the family to head to the end of our street to take a picture in front of the gorgeous cherry blossom trees!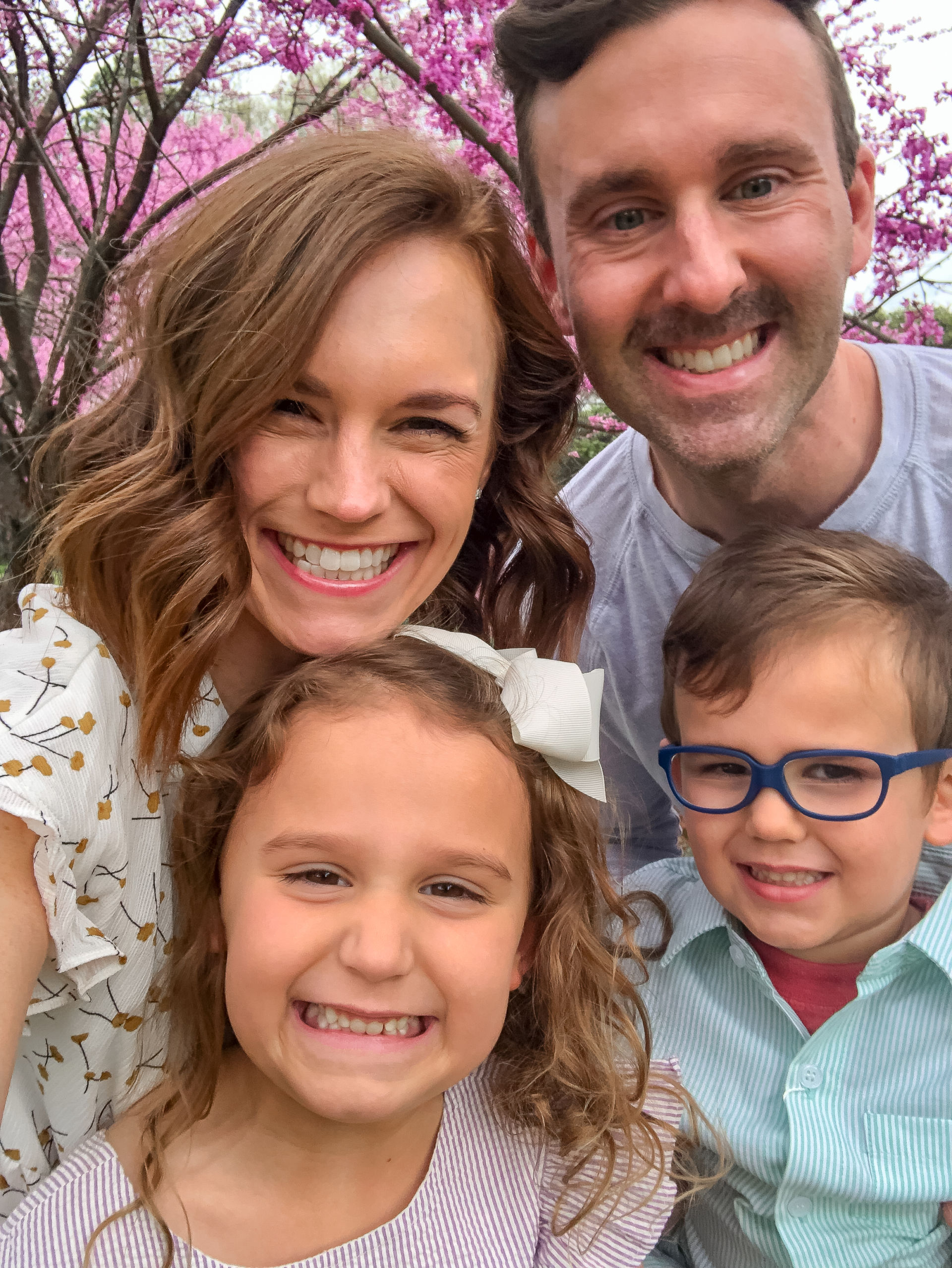 3. Peloton App
Another thing keeping me sane this week is the Peloton app — it does not require a bike (or any equipment) and the trial is free for 90 days!!! The reason why I like this app so much is because there are TONS of 10 minute videos which is WAY easier to commit to than 45+ minute workouts. I love to sprinkle 1-3 of these into my day, depending on what my day looks like. Sometimes the whole family participates too.
4. Outside Pizza & Family Movie Night
Even though we are spending so much time as a family right now, I look forward to the weekends more than ever. It's such a nice break to strip the teacher/employee responsibilities and just be parents! So last week (and we're looking forward to doing this again tonight), we moved our Family Movie Night outside to make it extra special. DoorDash delivered our FAVORITE pizza (& donuts!!!!) from North Italia and we cuddled up the pollen-covered sofa for our movie. Matt was the real MVP for dragging the TV downstairs and outside, setting it up, and putting it all away afterwards. But honestly, it was so worth it. And after we put the kids to bed, Matt and I watched another movie outside and the weather was PERFECT.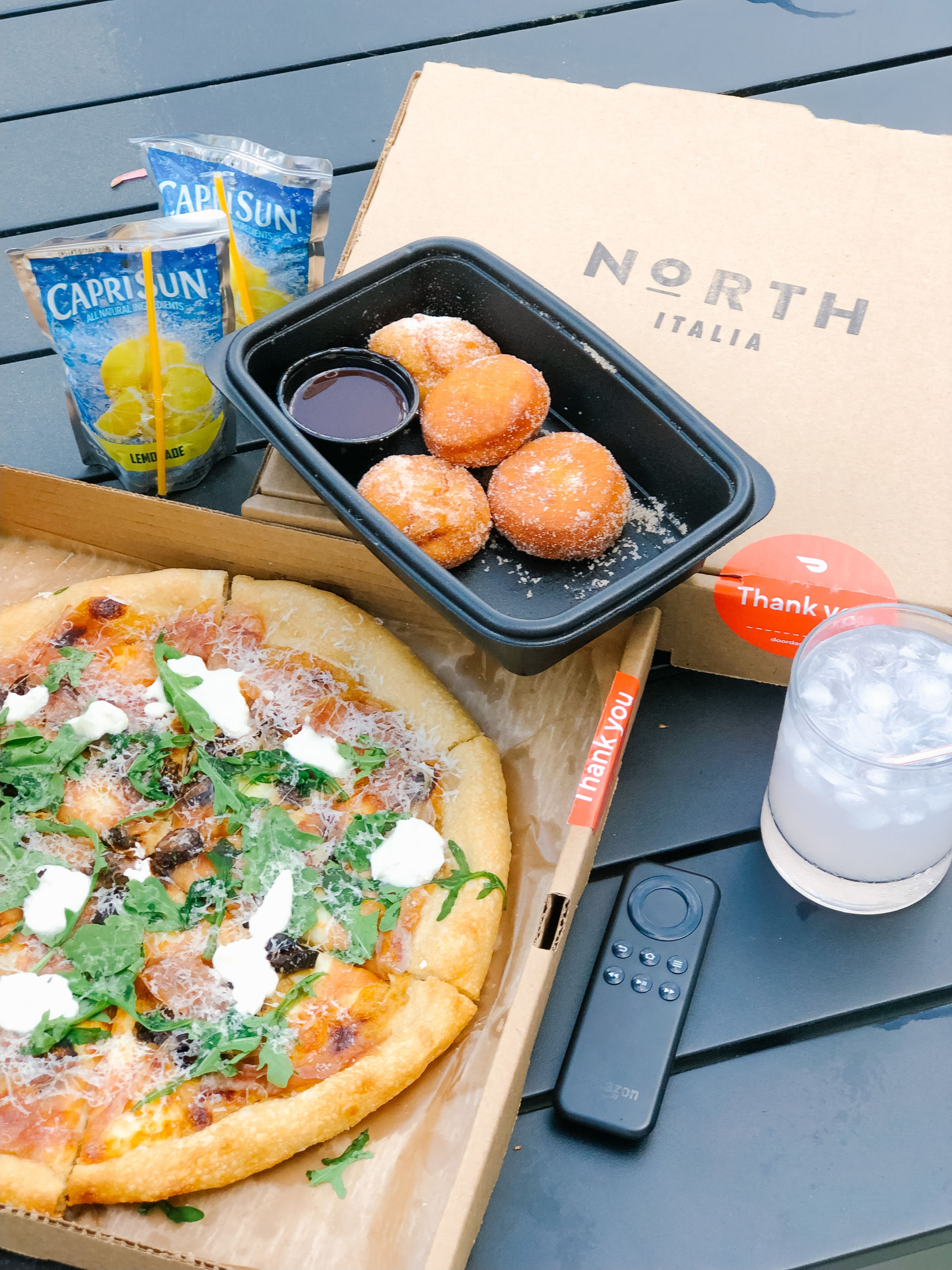 5. Product Refills!
A few of my favorite products I've re-ordered this week…
Anastasia Brow Wiz: My tried and true brow pencil for the past few years! I use color "soft brown." Also available at Sephora.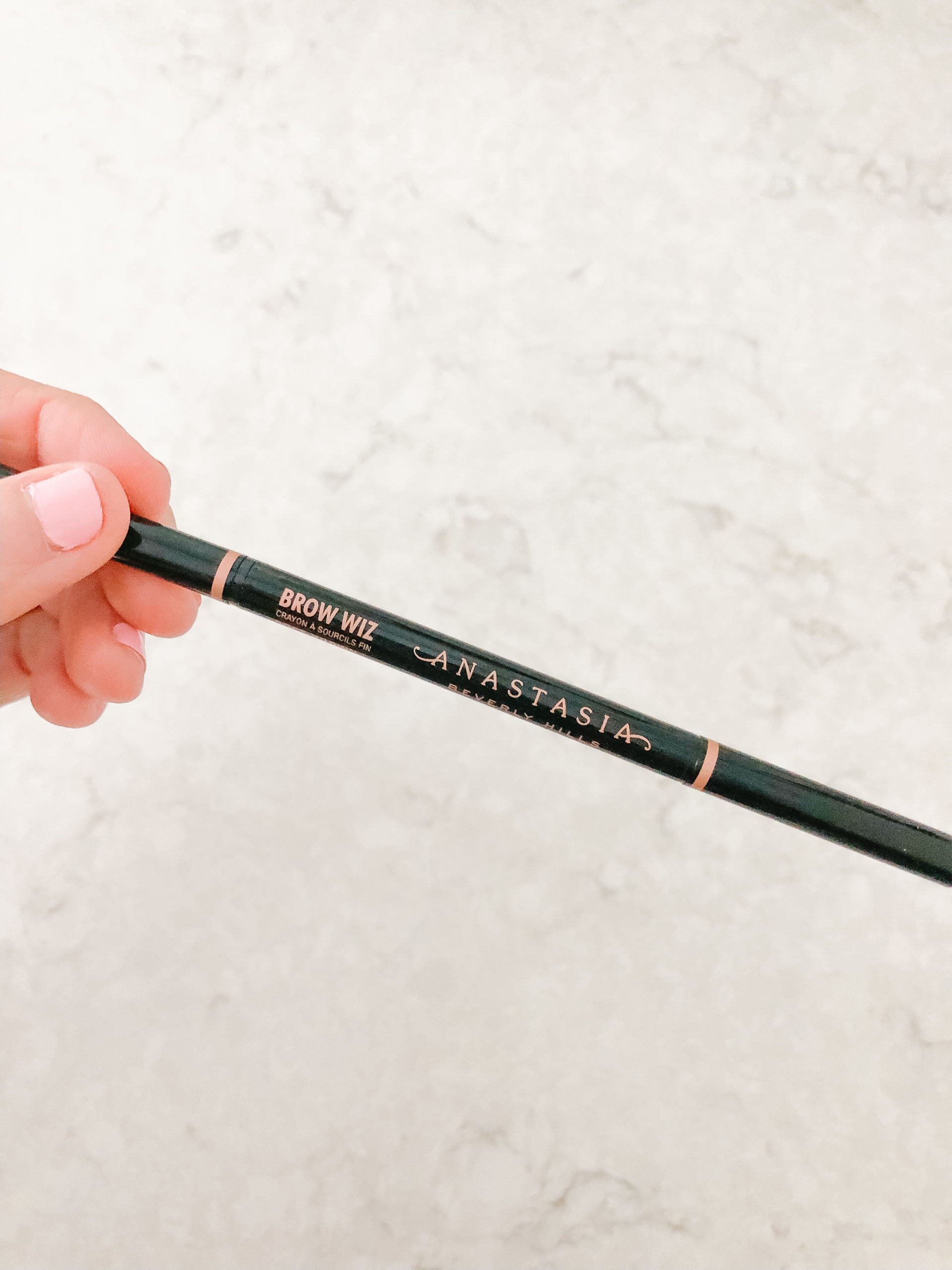 Dr. Teals Foaming Bath: If you're looking for the best, best, best bath soap ever, you need to be using Dr. Teals. My favorite scent is the eucalyptus & spearmint! Second favorite is the Pink Himalayan!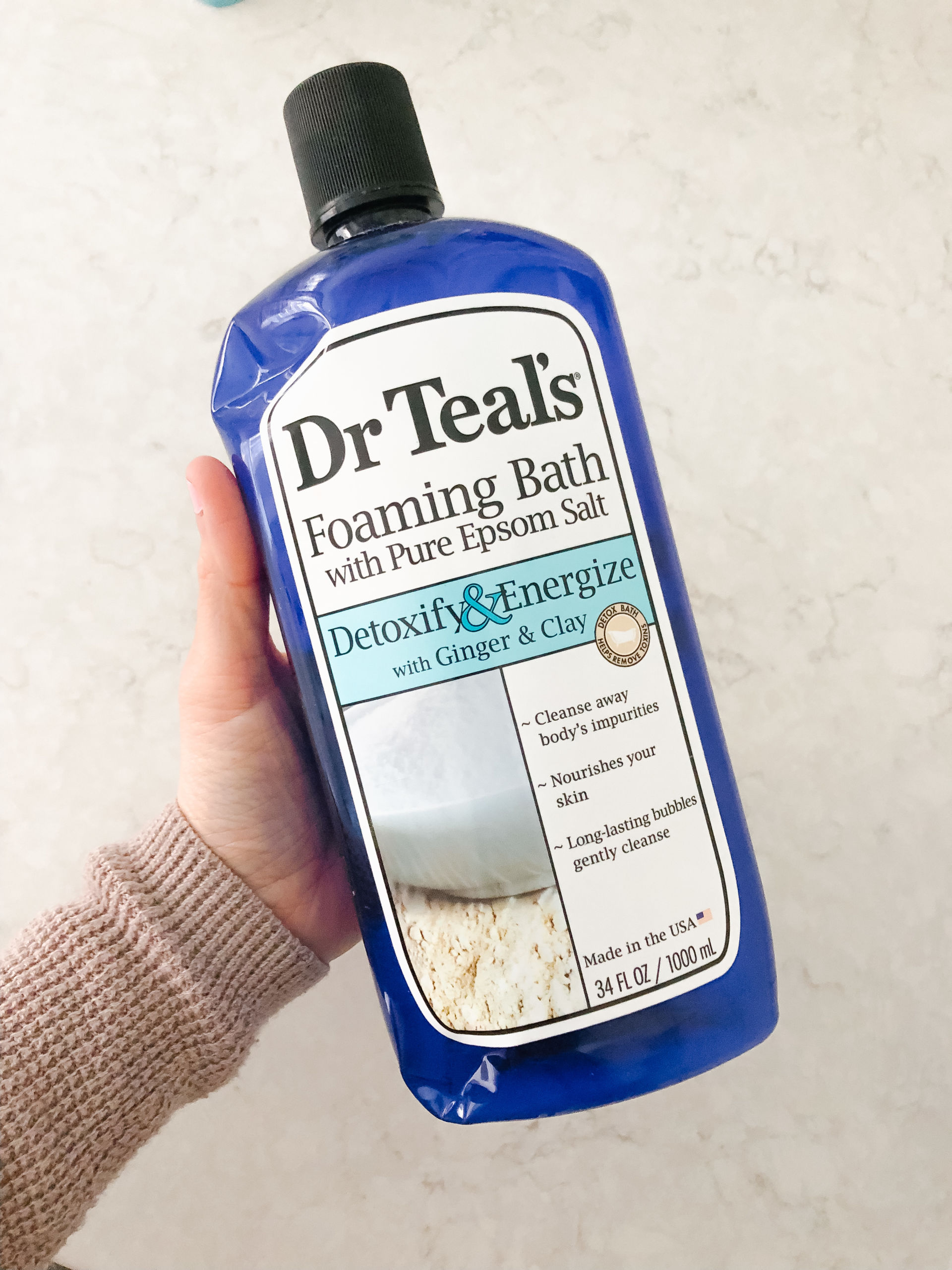 Drunk Elephant Protini Polypeptide Moisturizer: This moisturizer is amazing — definitely one of the best I've ever used. It's pricey but a little goes a long way and it's totally worth it. Available at Sephora / Amazon.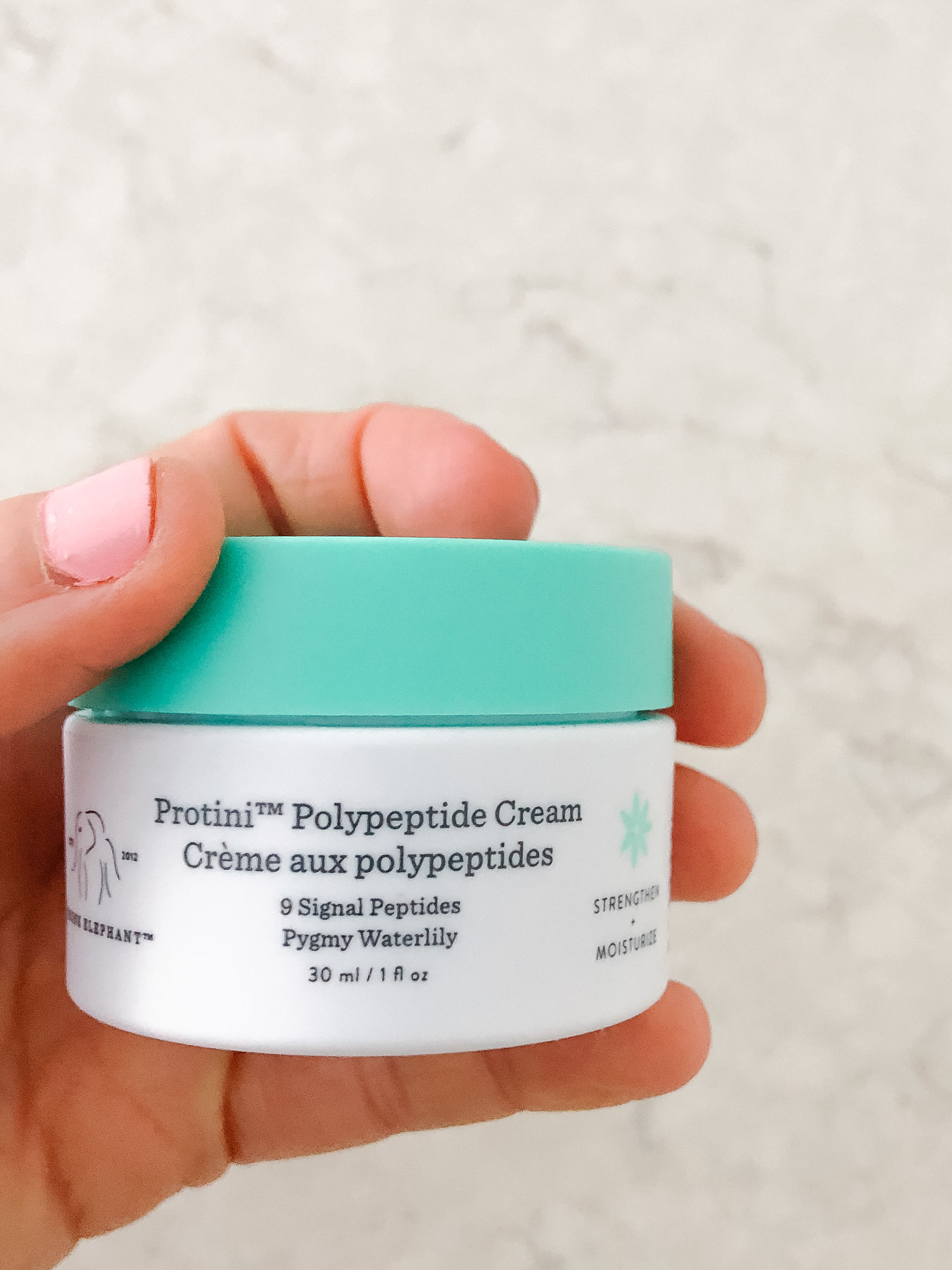 In Case You Missed It This Week