Last weekend I made an extra special dessert platter for Family Movie Night to celebrate my brother and his girlfriend being here for the holiday weekend! It was such a fun and delicious treat that I wanted to share it…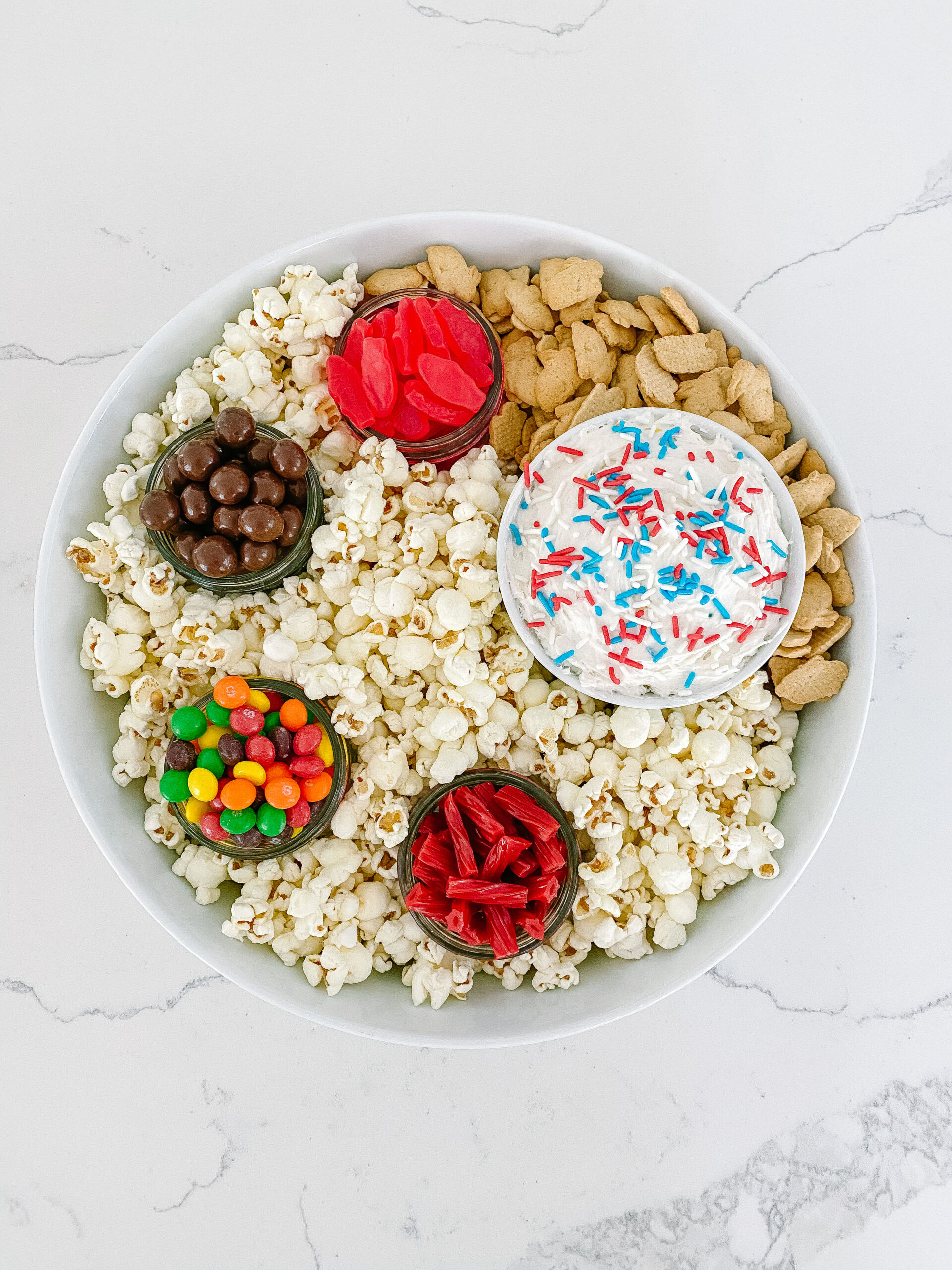 In my large chip bowl, I added our favorite Dunkaroo Dip and then filled in the rest of the platter with popcorn, bunny grahams, Skittles, Twizzlers, chocolate covered pretzel bites and Swedish Fish. It was a huge hit as there was a treat for everyone!
Dunkaroo Dip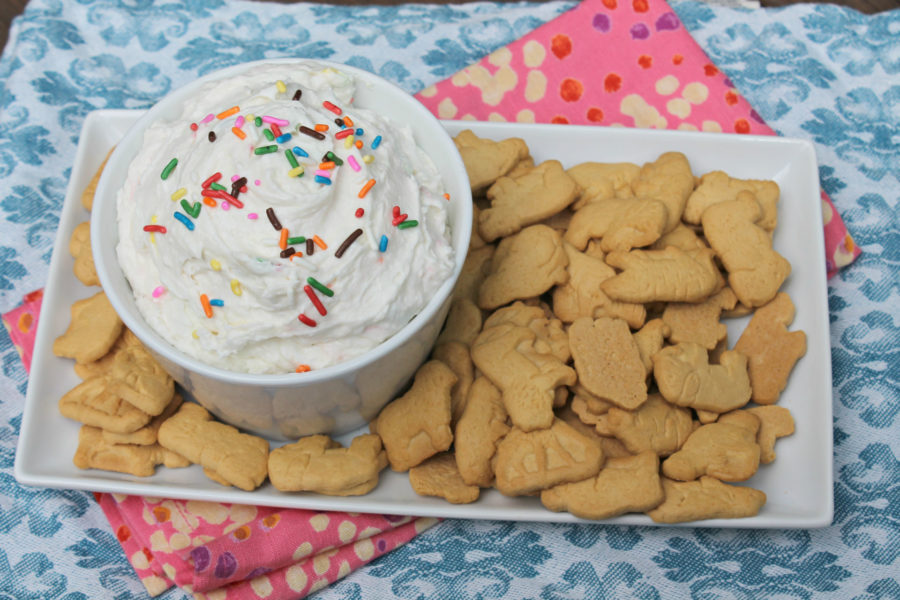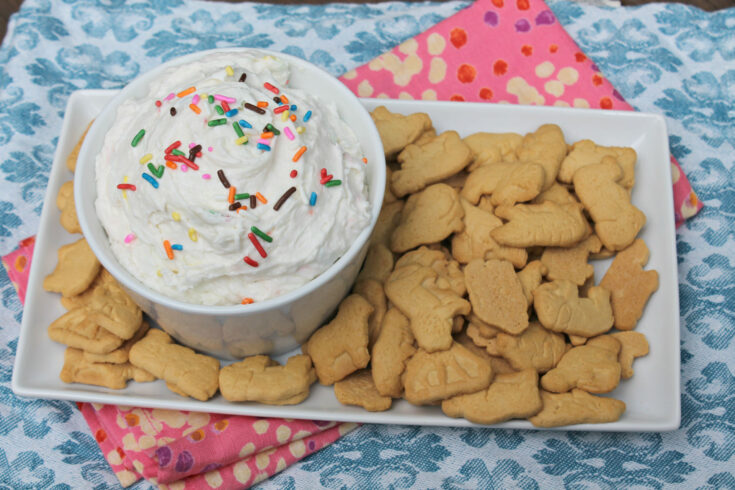 A Lunchbox Snack Throwback!
Ingredients
1 box Funfetti cake mix
1 1/2 cup plain or vanilla yogurt
2 cups cool whip (You can also substitute fat-free Cool Whip for lower calories.)
Instructions
Mix all ingredients together in a bowl until completely combined and there are no more lumps. Chill in refrigerator for one hour (keeps up to three days or can be frozen). Serve with animal crackers, teddy grahams/graham crackers, or vanilla wafers for an easy dessert.