Looking for a little home office inspiration? Keep reading below as I share my tips, tricks and top picks for a home office.
This month marks one year since I transitioned our Circle Room to my Home Office. For those of you who have been following along for awhile, you know just how much I loved our Circle Room. It was a cozy room we used all the time, so I held out on converting it to an office for as long as I possibly could. However, after working from our dining room table for more than a year, it was finally time to create a dedicated work space with drawers and doors.
Since Havenly designed our Circle Room, I reached back out to them for help modifying the room to accommodate a work space while preserving as much of the room as possible. And I couldn't have been happier with the design they created, which thankfully required only a few new purchases. I moved two of our white swivel chairs and ottoman to our family room and added a beautiful (and functional) desk.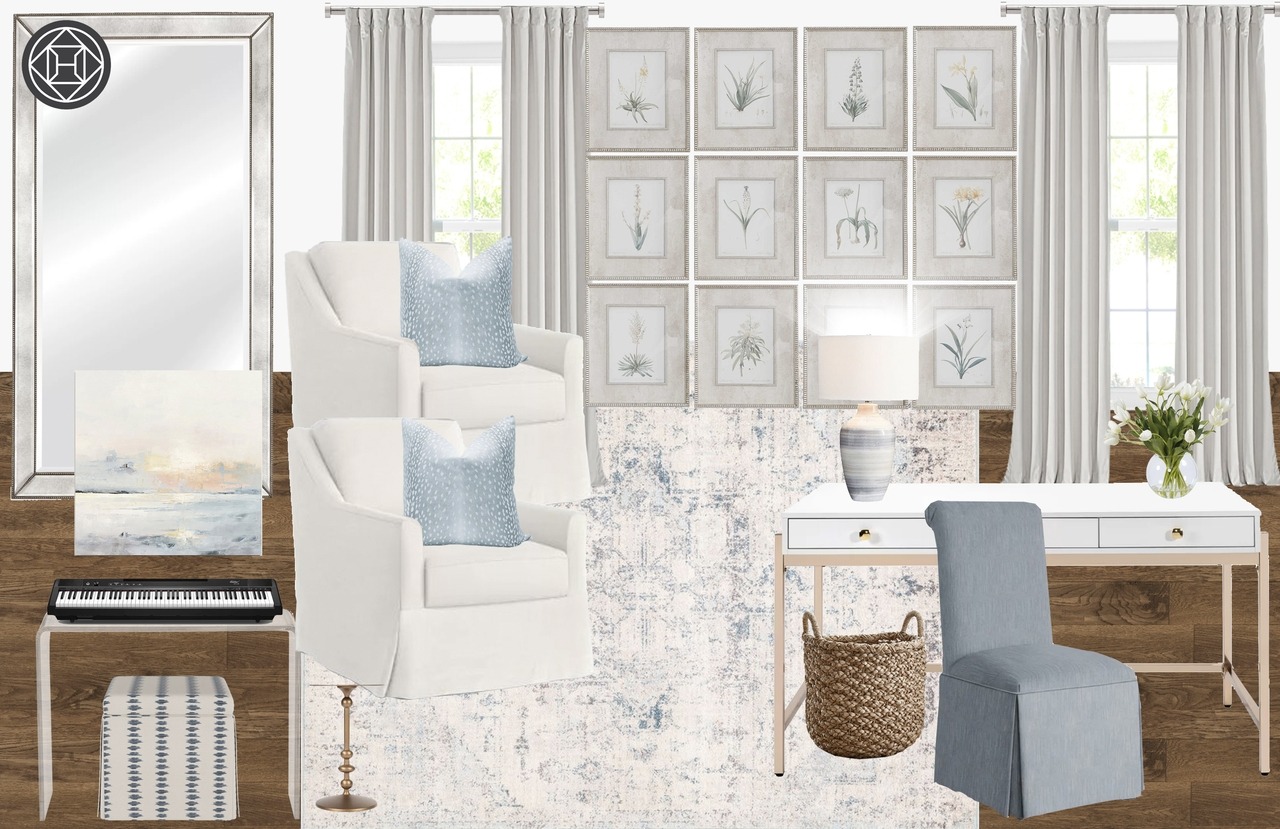 Home Office Sources
Desk | Desk Chair | Swivel Chairs | Pillows + Inserts | Rug | Mirror | Fiddle Leaf Fig | Floral Framed Prints | Pencil Succulent | Curtains | Curtain Rod | Canvas Art | Table Lamp | Piano | Acrylic Piano Stand | Basket | End Table | Lamp

And I've rounded up some of my favorite items in my home office! I use and love all of these items daily…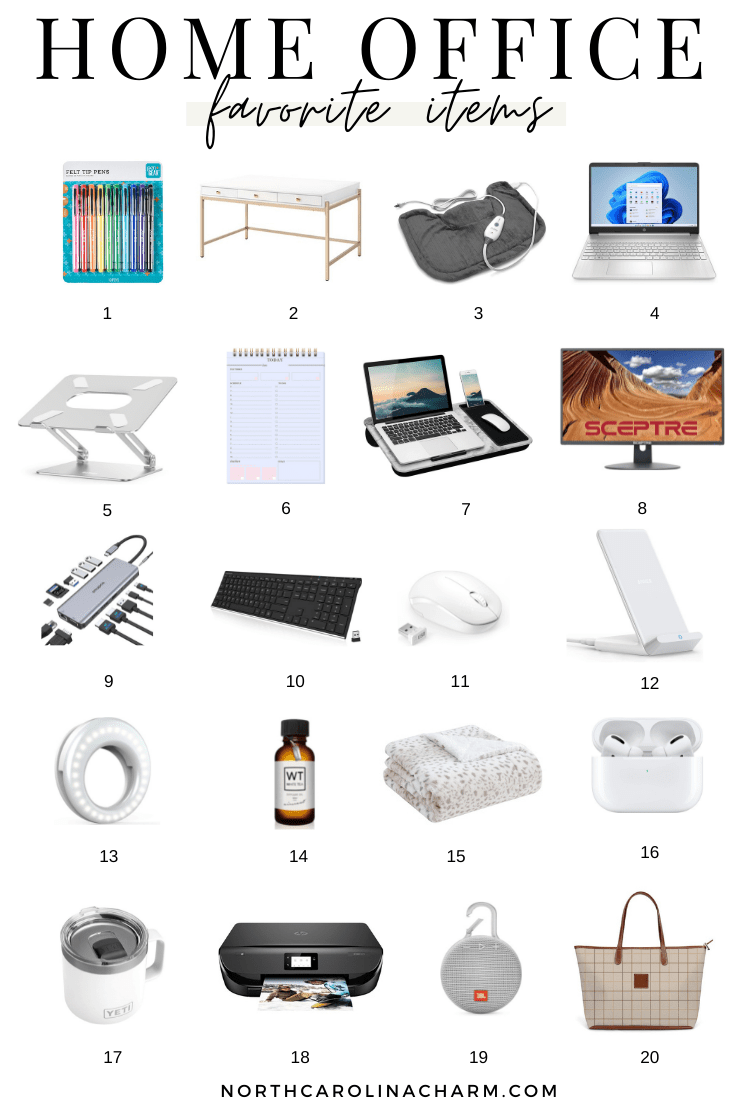 Posts You May Like