Sara hosted Supper Club this month! Eight of us gathered for a friendsgiving and it was wonderful.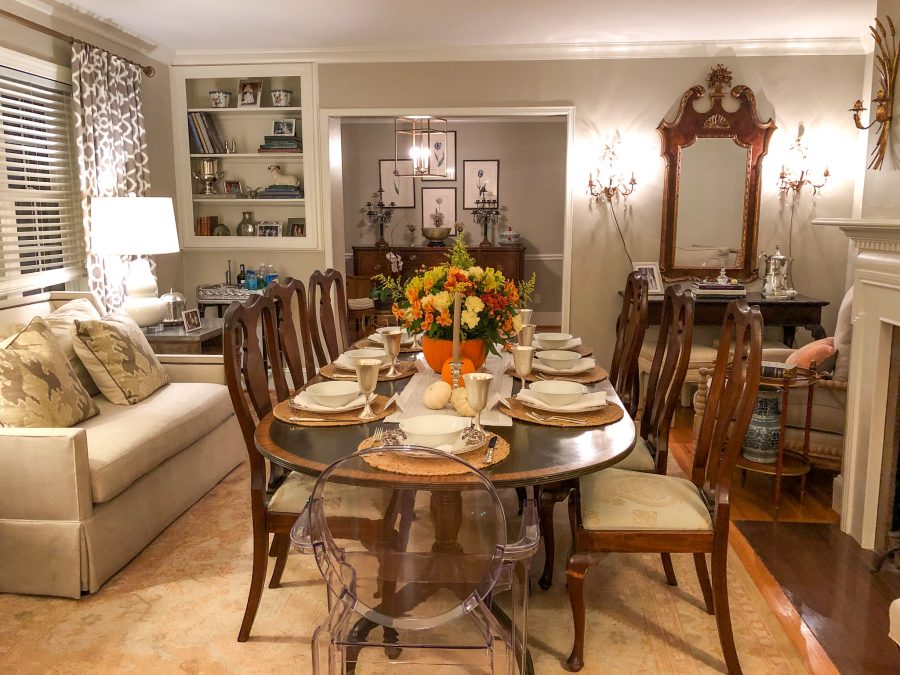 Sara busted out her china and transformed her formal sitting room into the dining area for dinner. The fall tablescape was absolutely gorgeous with pumpkins, candles and fresh flowers.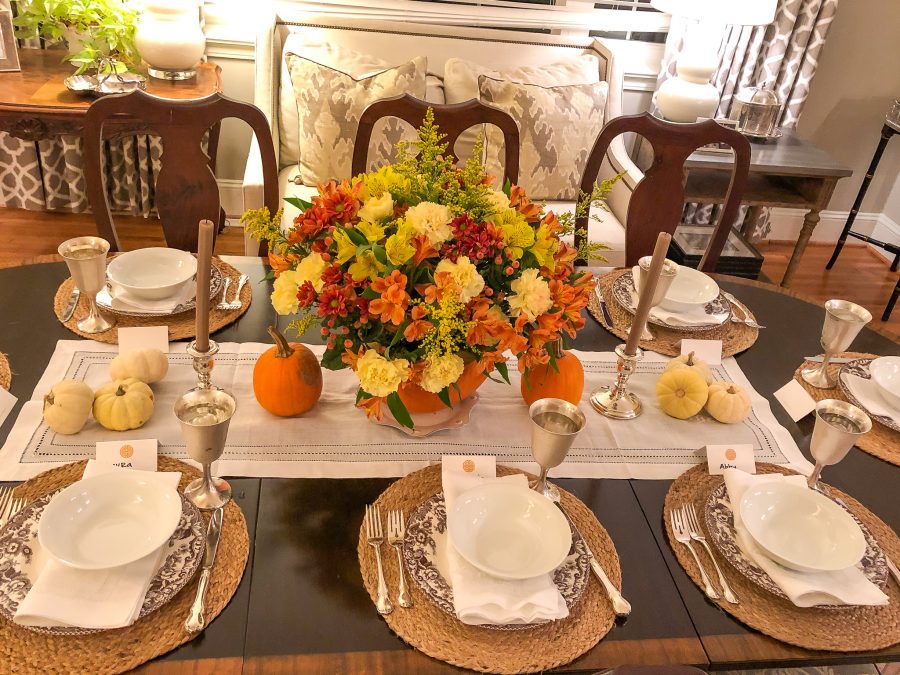 For an appetizer she served a beautiful and delicious charcuterie board curated by Hosted by Heather. And for dinner she made her famous amazing salad, a potato casserole, Hawaiian rolls and the best pork tenderloin ever. In fact, afterwards she had to share the recipe with all of us because we were begging for it! And I'll share it with y'all…
Open Sesame Pork Tenderloin
2.5-3 lb pork tenderloin or center cut loin
Marinade (to be made twice)
1/2 c soy sauce
1/4 c chopped green onion
2 cloves minced garlic
1 tsp ginger
1/2 tsp pepper
1/4 c sesame seeds
Sauce:
1/2 c sour cream
1/2 c mayonaise
1 tsp dry mustard
1 tsp white wine vinegar
1/2 c chopped green onion
Marinate 2 hours to overnight in the marinade. Grill 30 minutes or until done, basting with marinade. Combine ingredients for sauce. Refrigerate several hours.
To serve: Dilute a new recipe of marinade with 5 or 6 parts water. Simmer about 10-15 minutes. Slice pork very thin and place with some of the new marinade in a chafing dish. Serve with sauce on dinner rolls.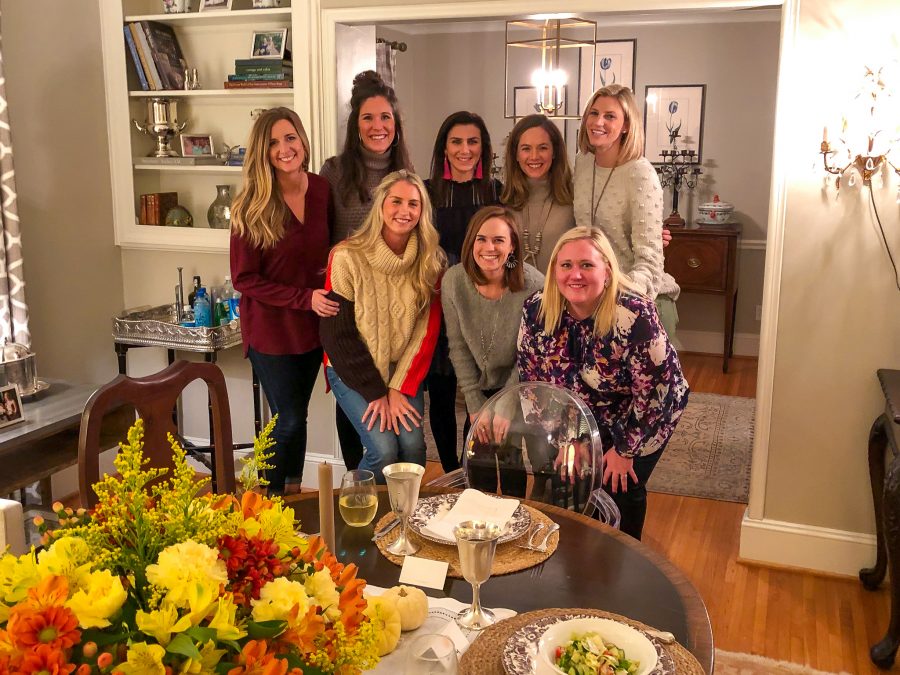 Another fun night with the best girls! I love these ladies so much!