Alright friends, this is my last kitchen renovation update I wanted to share before I do an official kitchen reveal. Oh, and the reveal probably won't be for awhile — still tackling the last few items on the punch list, waiting on our backordered fridge to arrive, need to order bar stools, decorate, take photos, blah blah.
Side note: I really want to order these Restoration Hardware Stools for our island seating but refuse to pay $199 for shipping for two stools. And in case you're about to suggest shipping to store…the shipping cost is still the same to ship it to their store. So annoying. Does anyone know a loophole around this?!
OK — so today I wanted to cover our tile and counter tops!
Tile
This was our easiest kitchen decision — white subway tile with white grout for our backsplash. I don't think Matt and I even needed to have a discussion on it. We both love the classic look of bright white subway tile (as you probably already know). And it's pretty inexpensive.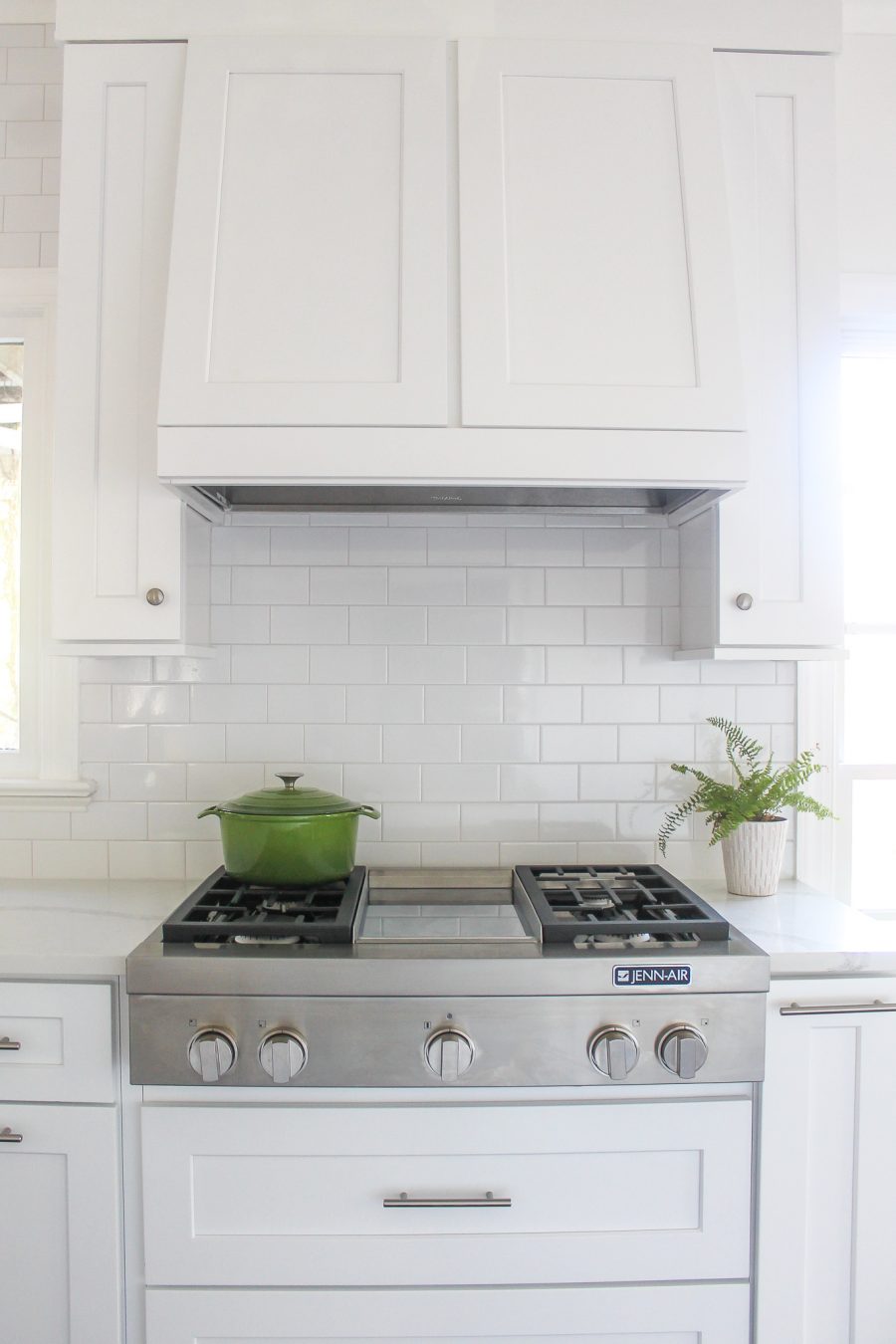 Dare I profess my love for Atreum again with another example? We asked our GC to run the subway tile up to the bottom of the cabinets. On tile day, Peter called and suggested we run the tile up to the ceiling, above the sink window. I said "thanks, but no thanks!" and went on with my day. But he was persistent that I reconsider running it up to the ceiling so naturallyyyyyy I polled my friends for their opinion and it came back unanimously as YES, DO IT! And so I called Peter back and said "you're riiiiiiight! Let's do it!"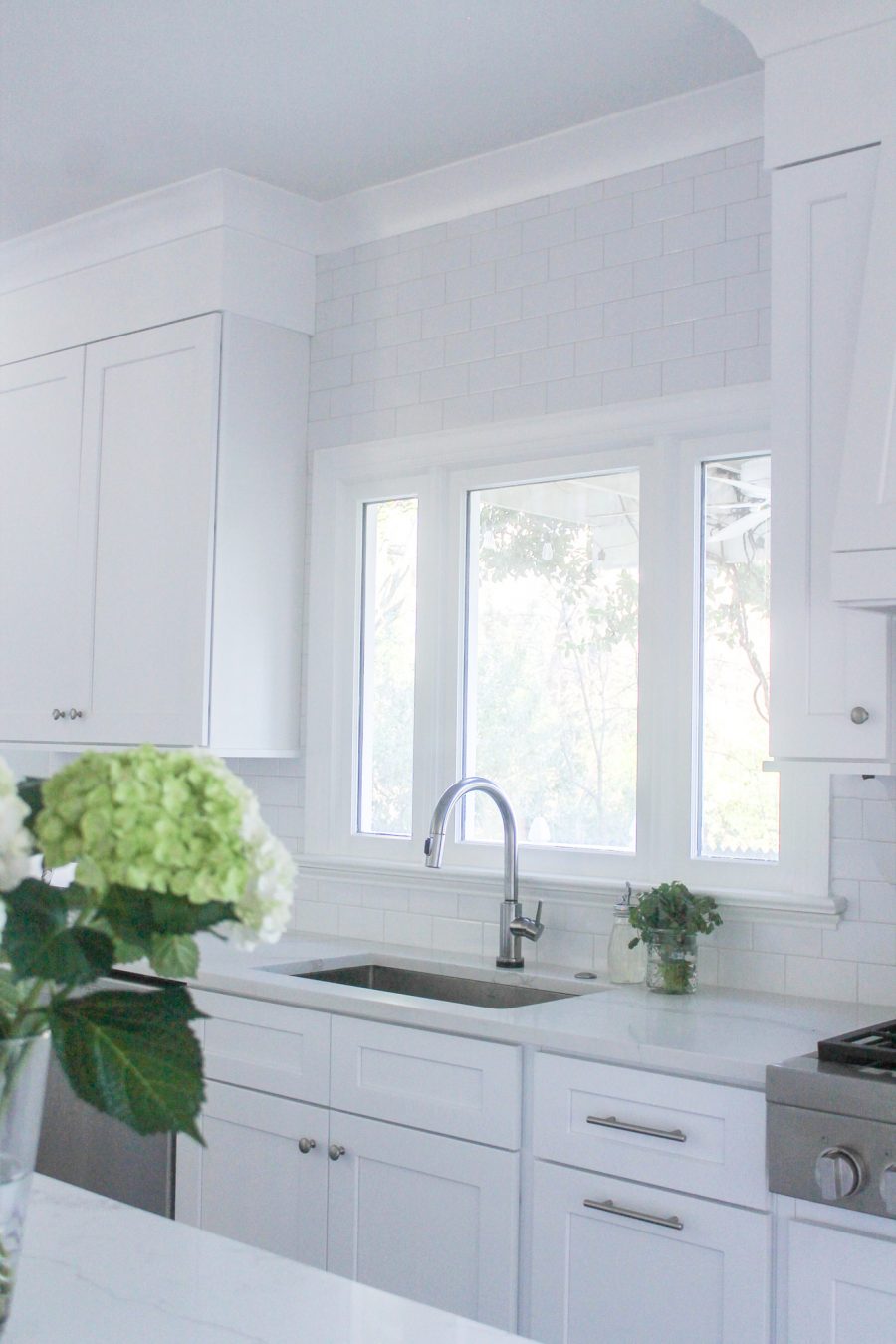 Also, I mentioned in my cabinetry post that we moved our wall outlets to strips under the cabinets to keep our tile clean and uninterrupted. It looks so pretty!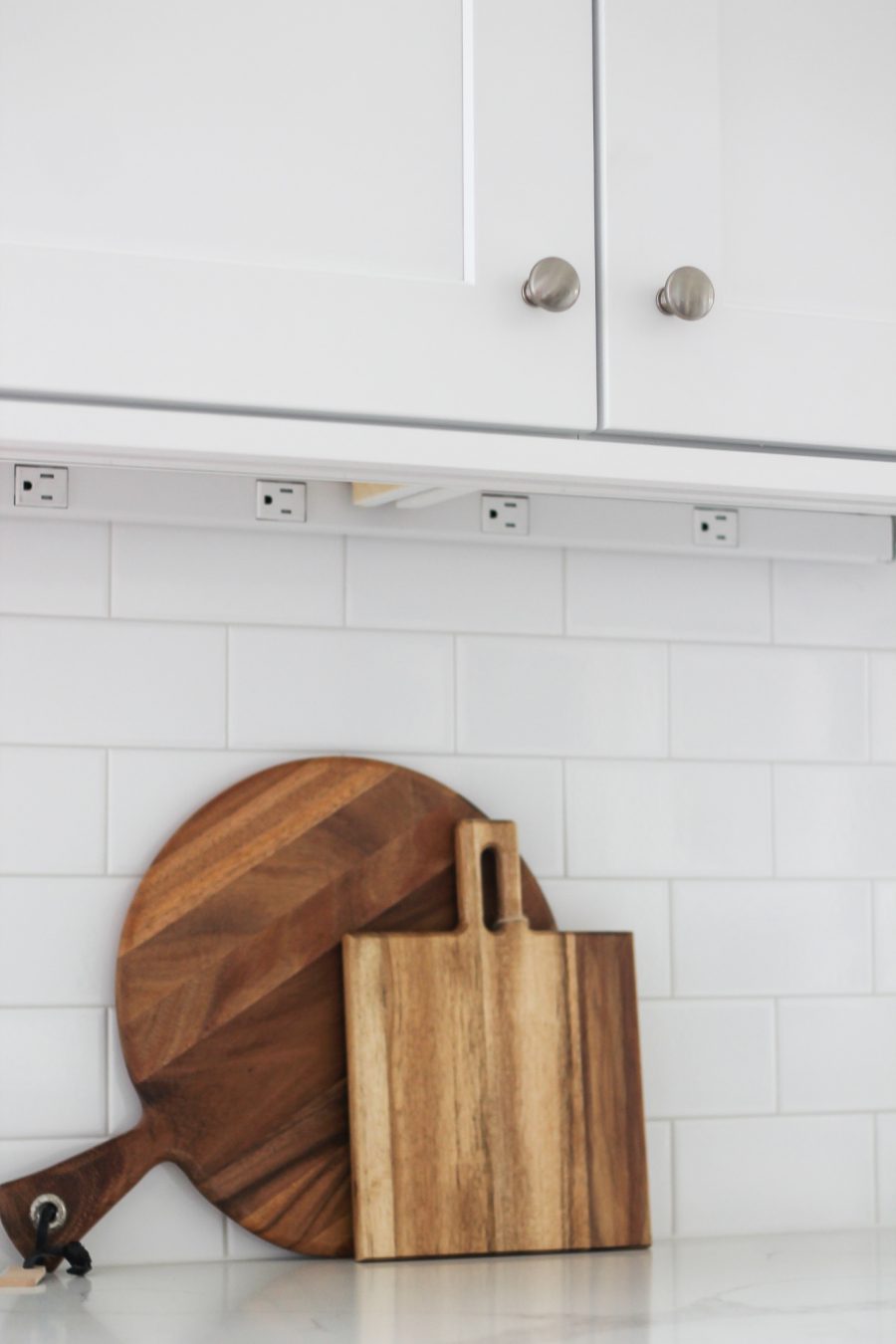 Counter Tops
Next up, the counter tops!!! I was equally excited and nervous over picking out slabs for the counters. We knew we wanted something closer to white and that it must be quartz for durability. Then came time to go pick it out so I called in my friend and counter top expert, Stephanie, to help me. She offered to go stone shopping with me and so we made it a date! I am SO thankful she came with me because she had lots of questions I wouldn't have thought to ask and was just overall way more familiar with the process than I was. We started with 3 slabs and ultimately narrowed it down to Calacatta Verona! The color and the veining is absolutely gorgeous and my jaw dropped to the floor when I came home from work one day and saw them installed! This was our kitchen splurge and I am so thrilled with our counter tops!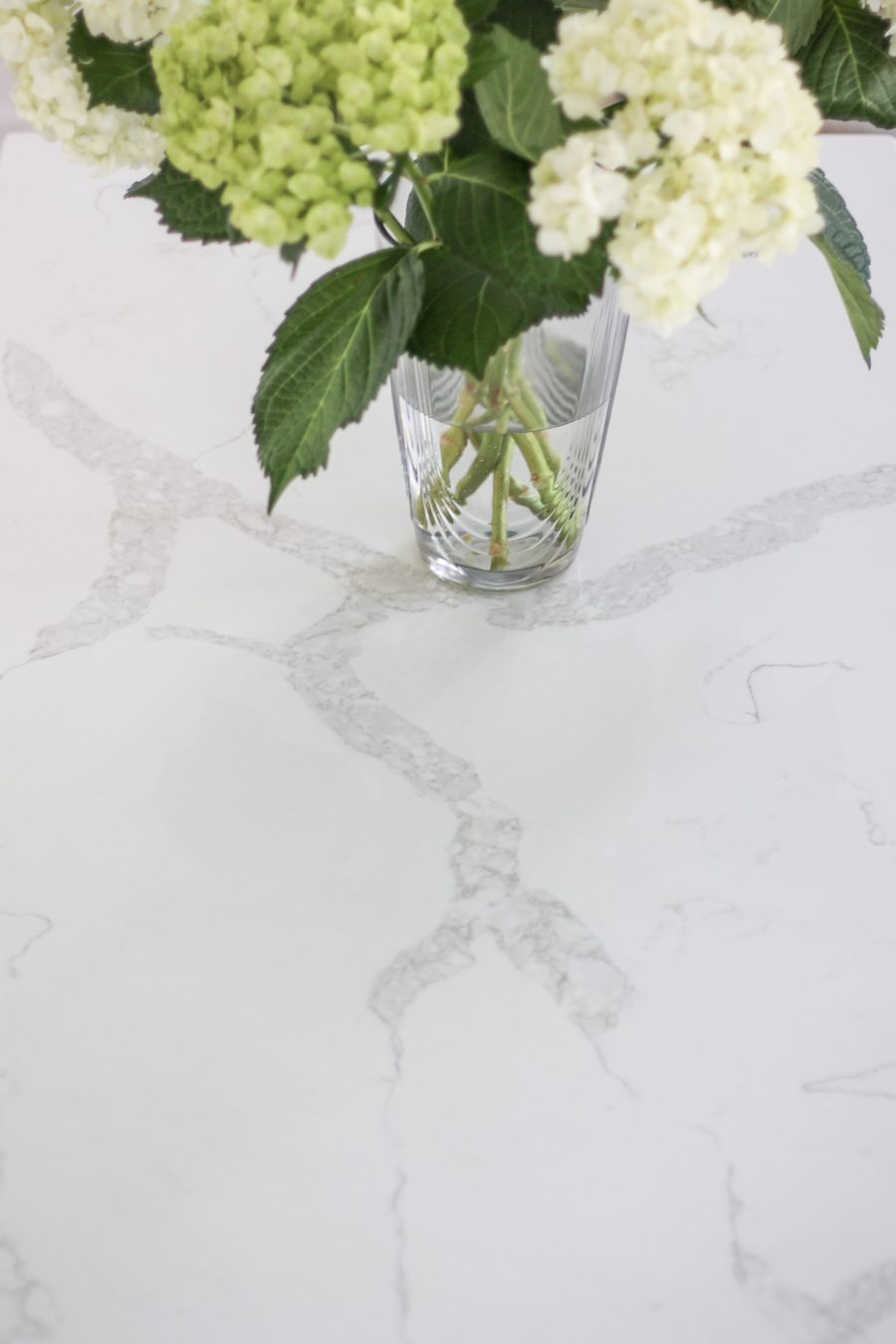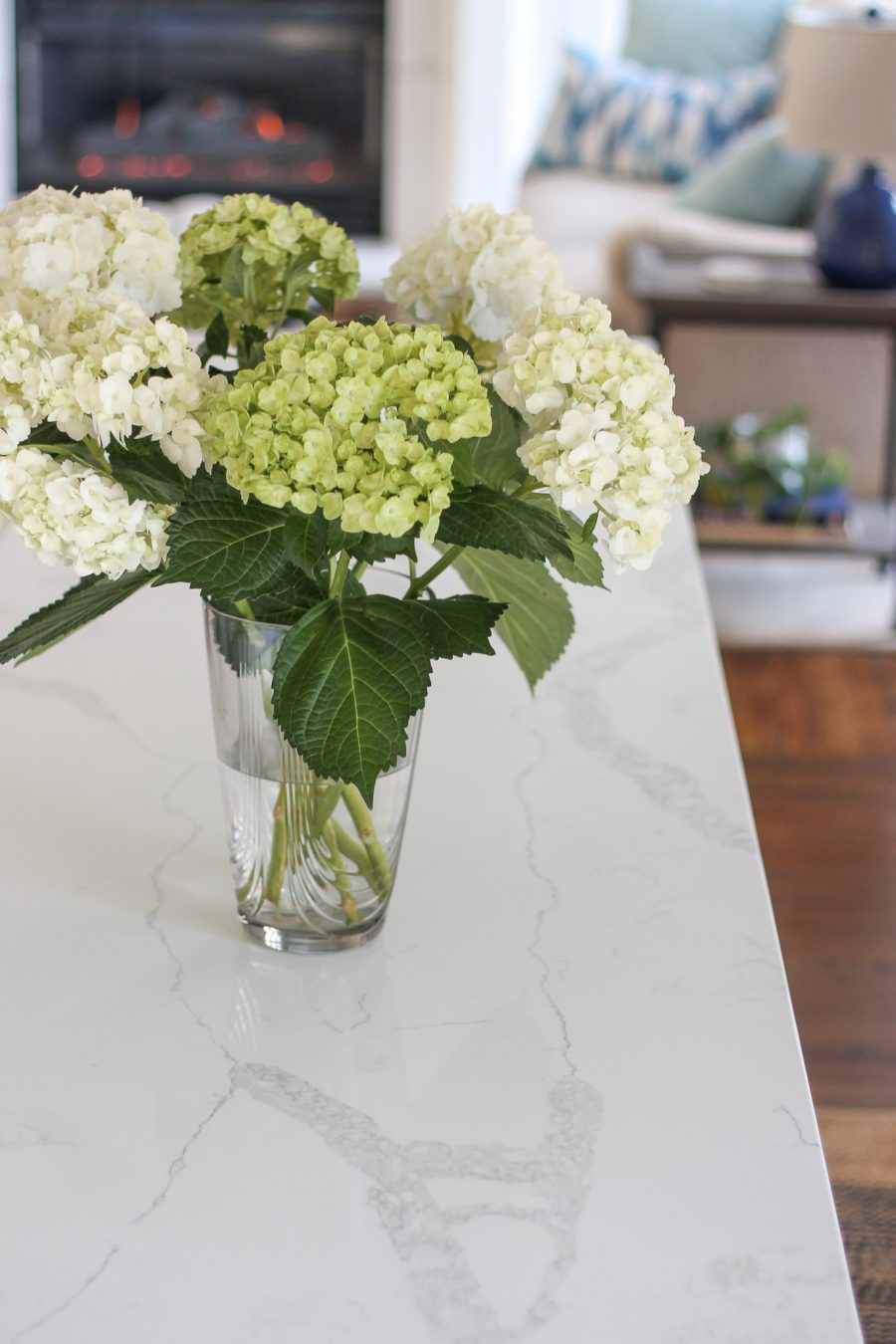 And that's a wrap on tile and counter tops! Now I need to get working on the final tour!