Last year I polled my lovely readers on what the heck to put in our entry way wall niche. The most popular vote was to patch it up and the second most popular vote was a bronze statue of Matt. Unfortunately for Matt, I secretly slid in the patching project to our kitchen renovation.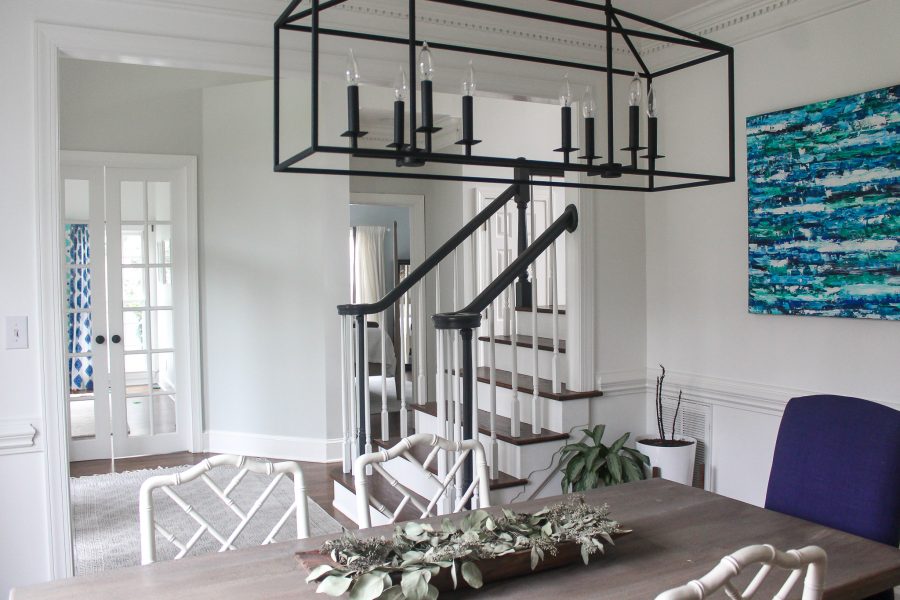 So now that we're all patched up I'm polling y'all again…
What should I hang on this wall?
And before you respond, two notes:
1. I don't want any art as I'm afraid it will clash with our gorgeous dining room art.
2. I do not want to put any sort of furniture (ex: small table, etc.) in this space!
So now what? Family pictures? A mirror? A poster size print of Matt's Hall of Fame magazine feature?
While you're thinking about it, I thought I'd share our progress of this little space since we moved in…
Original
New Paint + Staircase Makeover + Refinished Hardwoods (see full post here)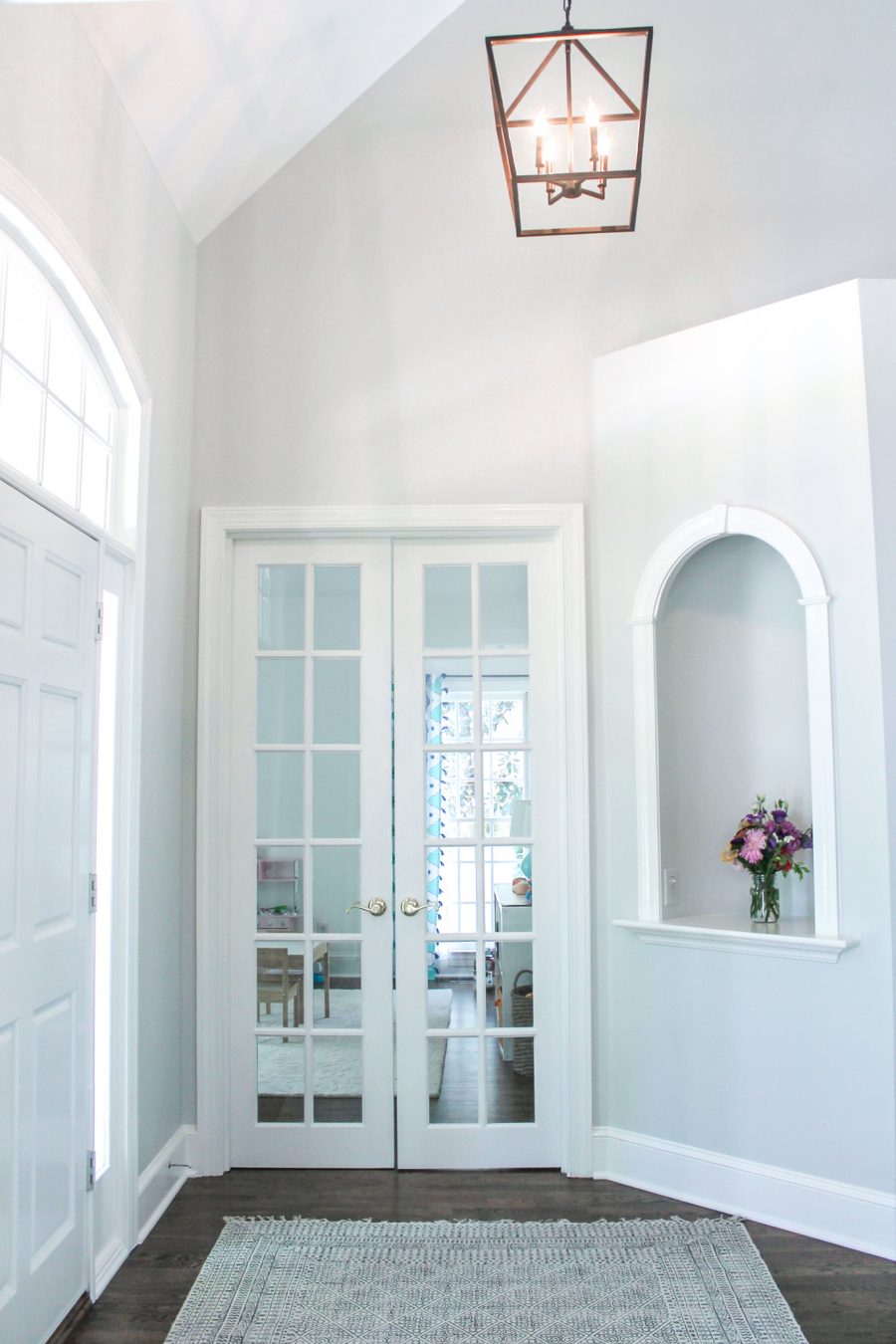 Wall Niche Under Construction
Walled up! Time to decorate it…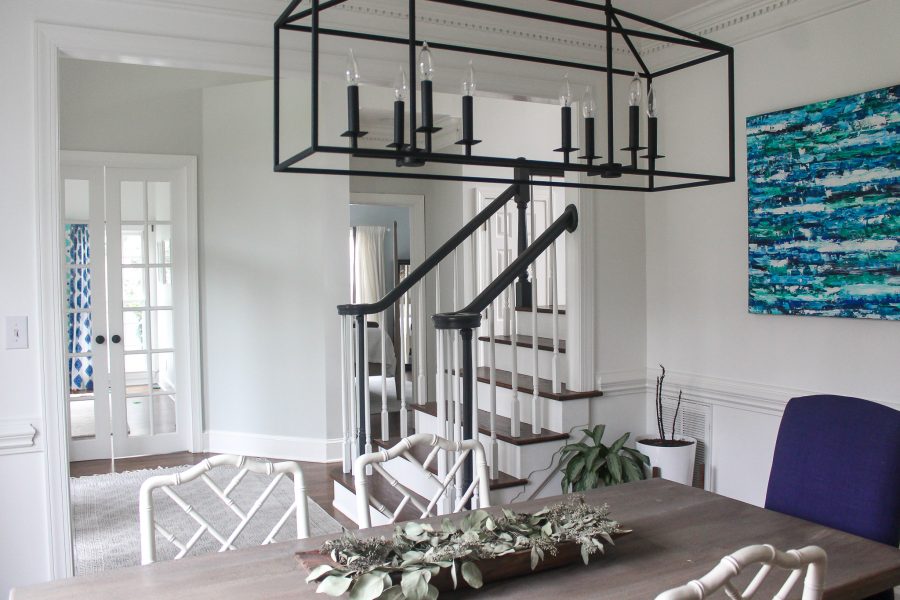 Please leave me a comment with your decoration ideas!
Foyer Sources


Dining Room Sources


Paint Colors

Banister paint color: Benjamin Moore Wrought Iron
Entry way paint color: Benjamin Moore Grey Owl
Dining room paint color: Benjamin Moore Chantilly Lace