After realizing I pinned the recipe for Pineapple Angel Food Cake from 3 different sources over the past month, I knew it was time to bake some 2 ingredient cake. Let me just say, this recipe is a keeper. In my opinion, the final product tastes more like an amazing dessert bread than a cake.
You totally need to make this. Just trust me on this one.
Pineapple Angel Food Cake (2 Ingredient Cake)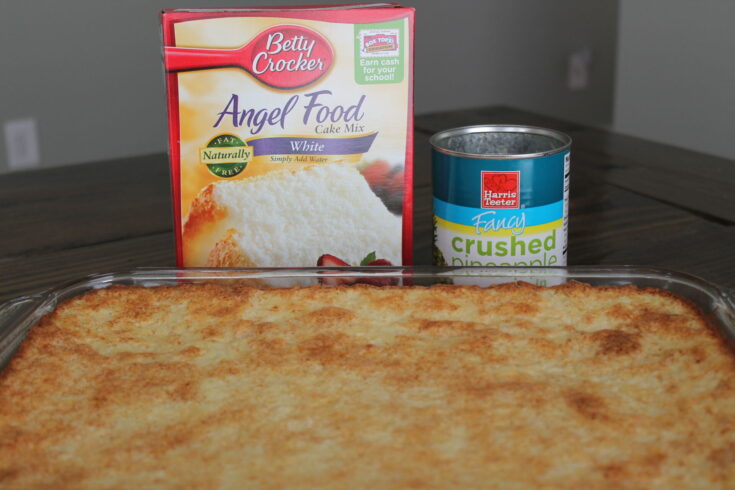 Ingredients
1 package Angel Food Cake Mix
1 20 ounce can of crushed pineapple
Instructions
Combine Angel Food Cake Mix and crushed pineapple in a bowl by hand. Mix thoroughly.
Pour mix in a 9x13 baking pan.
Bake at 350 degrees for 30 minutes.