A few weekends ago Lisa's mom homemade a loaf of zucchini bread for brunch. Each of my kids took a slice. And then another slice. And then another. And then over the next few days Caroline asked me 50+ times to "please make us some sikini bread!!" Finally, I agreed and texted Lisa for her mom's recipe…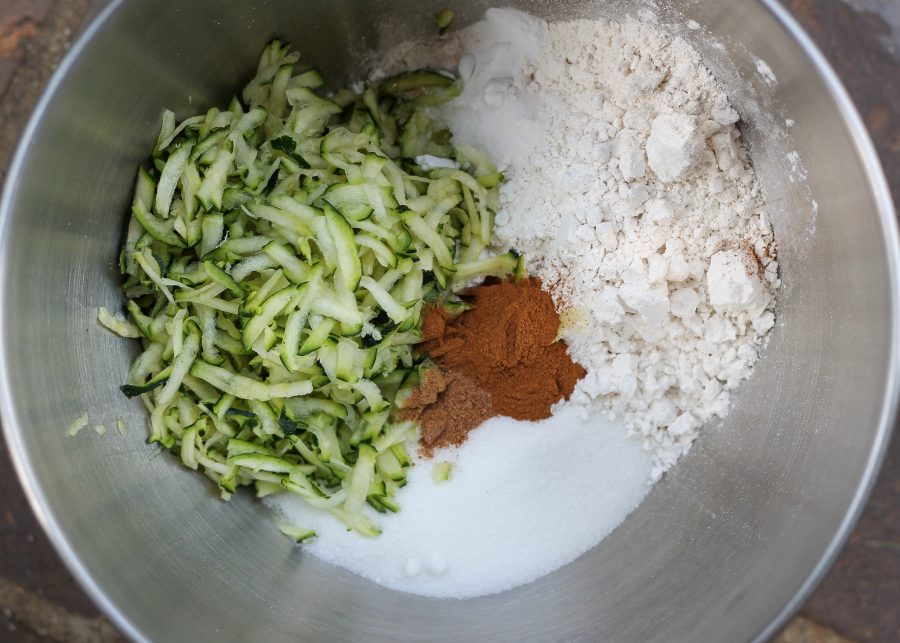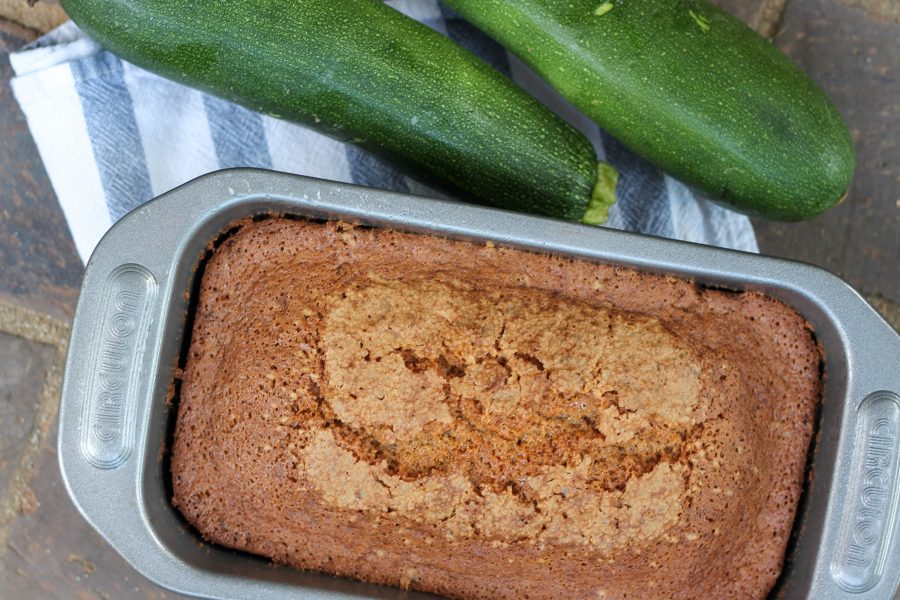 And our large loaf was demolished before the end of the weekend.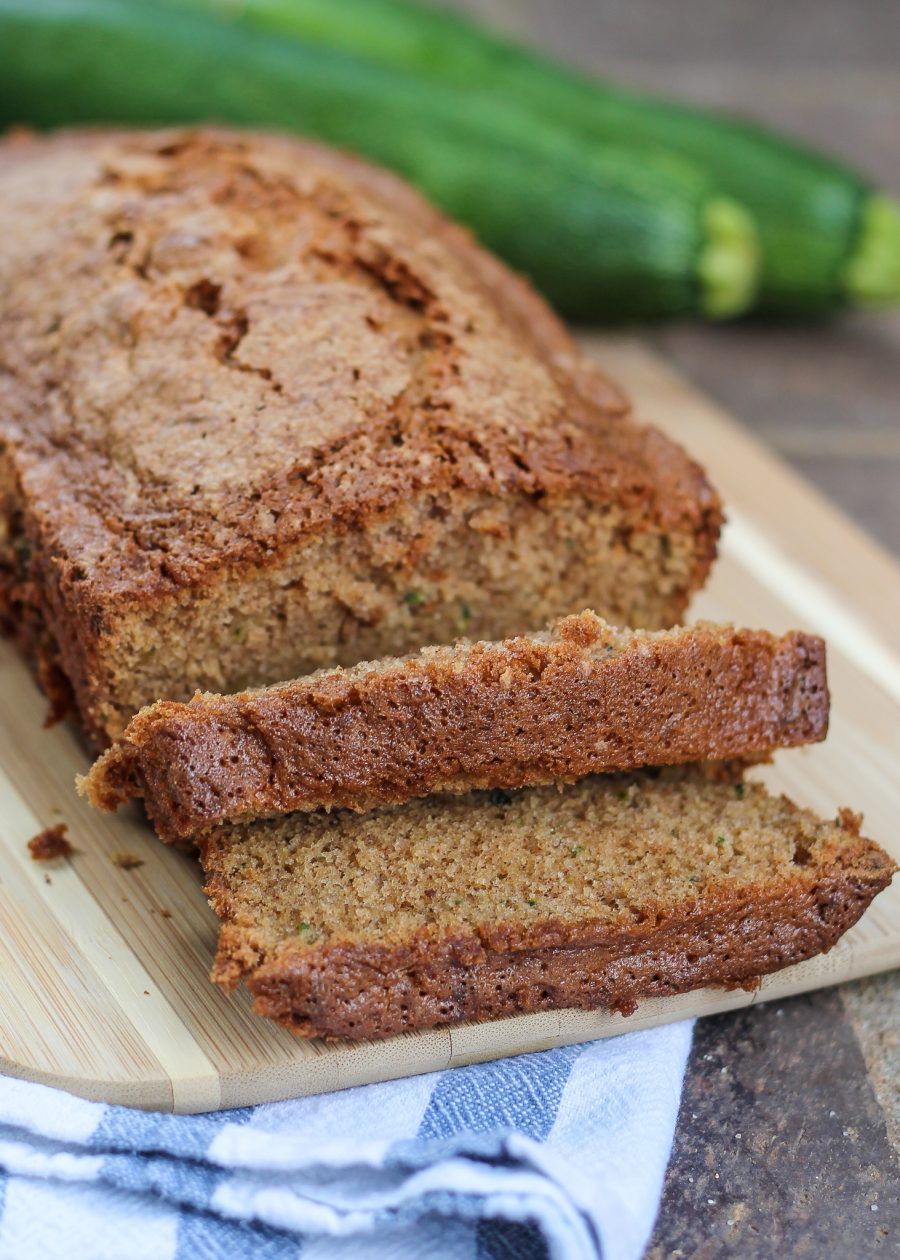 Yield: 2 loaves
The Best Zucchini Bread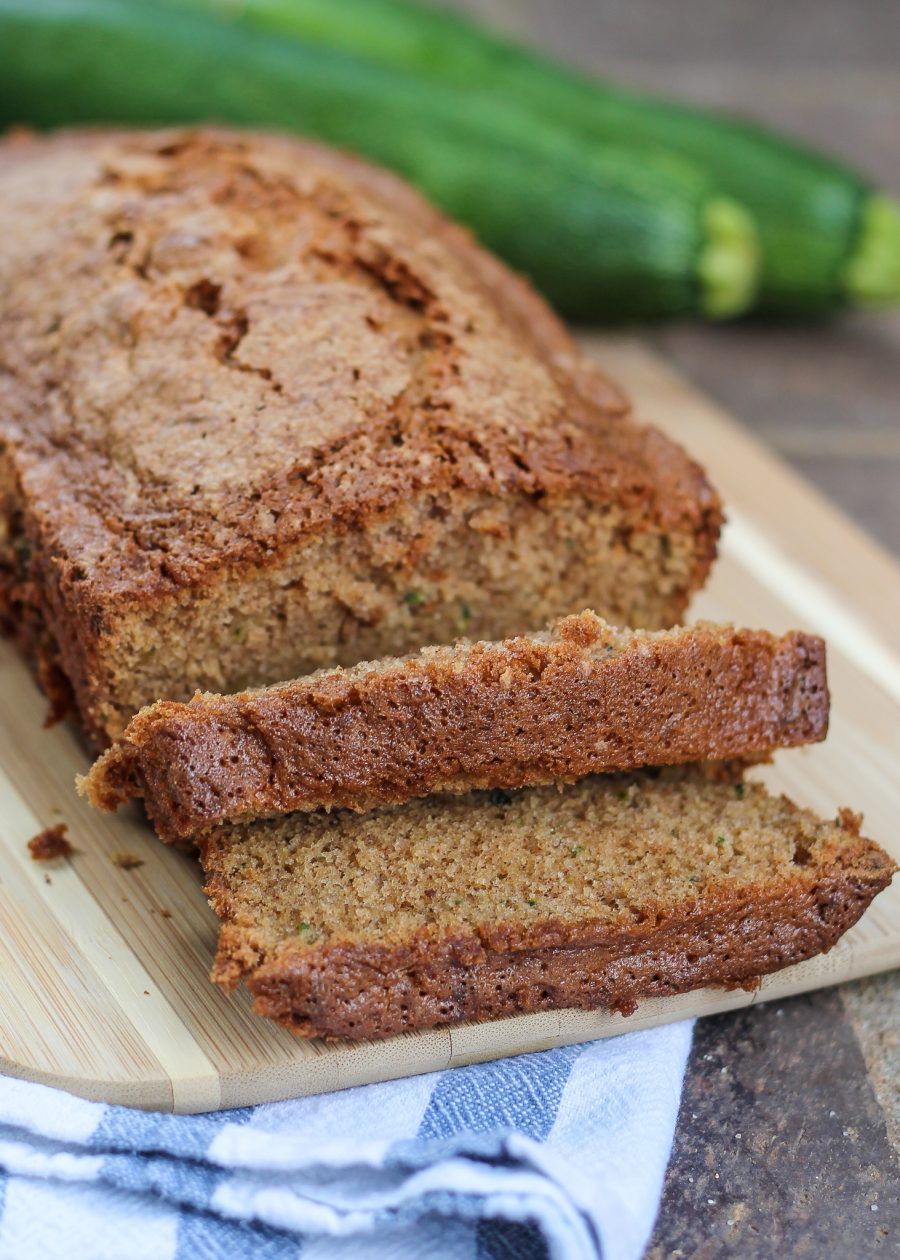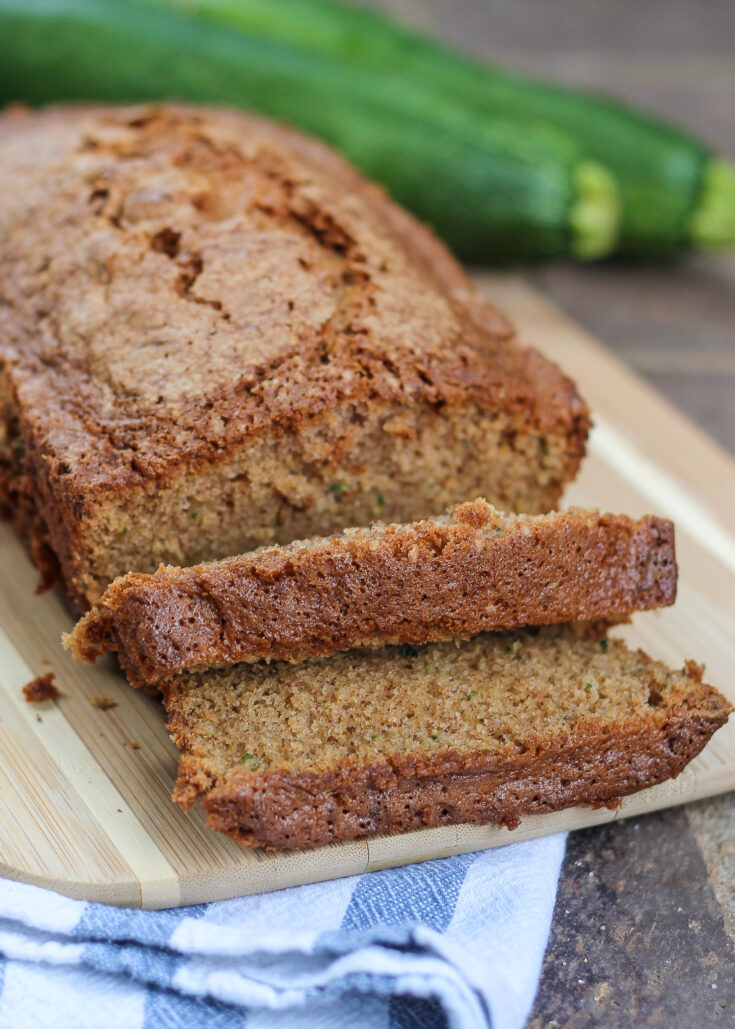 Ingredients
3 eggs
1 cup vegetable oil
2 cups grated zucchini
2 cups all purpose flour
2 cups granulated sugar
1 teaspoon baking soda
1 teaspoon baking powder
1 1/4 teaspoon ground cinnamon
2 teaspoons vanilla extract
3/4 teaspoon freshly grated nutmeg
1 teaspoon salt
Instructions
Preheat oven to 350.
Grease and flour two 9" x 5" x 3" loaf pans.
In a large bowl, mix together eggs, oil, zucchini, flour, sugar, salt, baking soda, cinnamon, vanilla, nutmeg and baking powder.
Divide mixture into two prepared pans.
Bake for 1 hour or until cake tester inserted into center comes out clean.
Yields 2 loafs
Note: freezes well